Details on BiSH's forthcoming album CARROTS and STiCKS as well its multiple CD covers were released over on the group's official website. The album is set to drop on July 3.
BiSH have been going all out with the promotion of their new album. The album was given a surprise announcement at the Bakuon Film Festival, a huge advertisement was displayed at Shibuya Station, 2,000 flyers featuring the album artwork as well as copies of their mini albums STiCKS and CARROTS were given out, a tour was announced―the list goes on.
The record's first disc will feature a total of 14 songs. This includes all the songs from their mini albums STiCKS and CARROTS which are already available to grab via Apple Music.
The second disc will be a compilation of 7 hit songs including PAiNT it BLACK which was the first single from the group to reach No. 1 on Oricon's Weekly charts, NON TiE-UP which enjoyed a huge release and response, stereo future which has gone down as selling more copies than any other track in BiSH's discography, Futari Nara which was used as the main theme for season two of the popular anime series 3D Kanojo: Real Girl, and Small Fish, a song written to commemorate the 35th anniversary of Fist of the North Star.
DVD and Blu-ray copies will also include the group's free live performance at Yokohama Red Break Warehouse last December for 7,000 fans, 7 music videos, and all 16 episodes of their online programme BiSH no Kirekkire JAPAN.
It will also include a 100-page photo book, and limited-edition copies are packaged in a shiny metal box.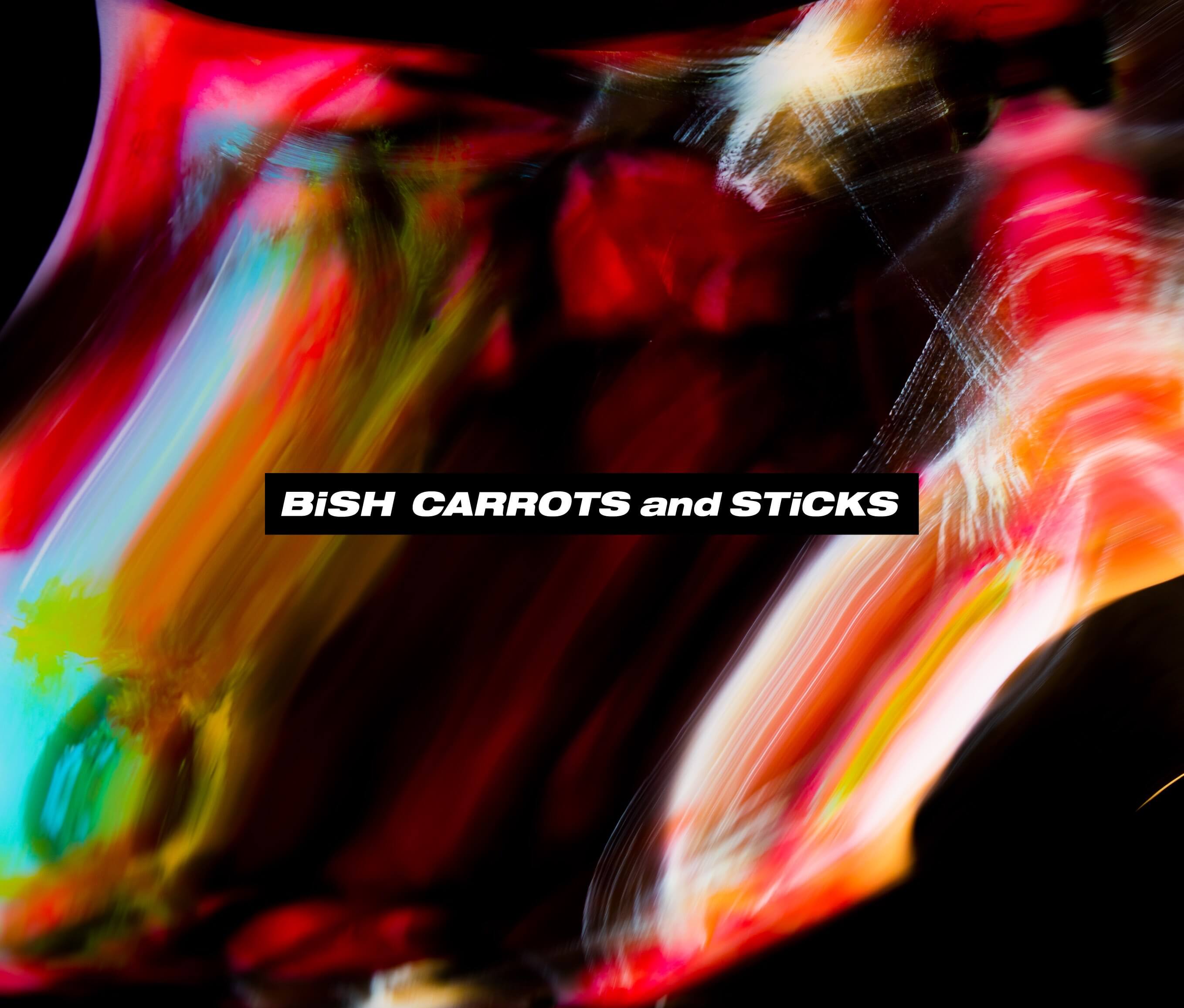 There are four different album covers to enjoy which can be viewed over on BiSH's official website.
The lead song for CARROTS and STiCKS will be released as an independent track in June. For the time being, you can enjoy their mini albums STiCKS and CARROTS.
BiSH will perform their first ever local arena show on September 23 and are to headline Osaka-Jo Hall later this year.
Information
CARROTS and STiCKS
Release Date: July 3, 2019
<First Press Limited Edition>
Price: ¥10,000 (Before Tax)
Contains: 2 Discs + Blu-ray Disc + 100-page Photo Book + Metal Box Packaging
Stock No.: AVCD-96297~8/B
<DVD Edition>
Price: ¥5,800 (Before Tax)
Contains: 2 Discs + DVD
Stock No.:AVCD-96299~300/B
<MUSiC Edition>
Price:  ¥3,900 (Before Tax)
Contains: 2 Discs
Stock No.:AVCD-96301~2
<CD Edition>
Price: ¥3,000 (Before Tax)
Contains: 1 Disc (*Just the album)
Stock No.: AVCD-96303
CARROTS 
Apple Music:  https://itunes.apple.com/jp/album/carrots-ep/1459256117
STiCKS 
Apple Music: https://itunes.apple.com/jp/album/sticks-ep/1456591168?app=music
And yet BiSH moves.
Date: September 23, 2019
Venue: Osaka-Jo Hall
BiSH Official Website: http://www.bish.tokyo