7 Character Themed Cafés Running in June 2019
Character cafés are an exciting experience in Japan which sees a café collaborate with well-known anime series, game series or other franchise by decorating the café interior with designs and illustrations based on them and meals and drinks inspired by them.
Before continuing this article be sure to check out our May 2019 list of character cafes as some are still running.
Attack on Titan Food Collaboration Event (Until June 30)
Attack on Titan began its collaboration with DiverCity Tokyo Plaza on April 19 to commemorate the upcoming event "Attack on Titan Exhibition Final" at Mori Arts Center Gallery in Roppongi. As part of the collaboration, a special series-inspired food menu is now being whipped up at 7 restaurants inside DiverCity for the whole of June.
Full Details: https://www.moshimoshi-nippon.jp/212639
Cells at Work! Anime Themed Café in Akibara (Until July 7)
Entertainment facility Ani ON STATION in Akihabara is opening a café on June 7 based on the popular anime series Cells at Work!. The inside of the body is constantly on the go, so this cafe is based on the place that the Cells in the anime series go for to a brief respite. The menu includes a line-up of original food and drinks all inspired by the characters.
Full Details: https://www.moshimoshi-nippon.jp/215995
B-PROJECT Idol Anime Themed Café (Until July 7)
For just 38 days, idol anime series B-PROJECT is taking over AREA-Q in Harajuku. Take a seat at this home party-themed café and enjoy a menu full of meals and drinks based on the characters from the anime series. Here, you can see the original scripts used for the anime voice overs, an exhibition showcasing scenes from the anime, a photo area, and more! There's also merchandise being sold that is exclusive to the café with original superdeformed character designs.
Full Details: https://www.moshimoshi-nippon.jp/216721
Tokyo Ghoul:re Cafe (June 6 – July 15)
A Tokyo Ghoul:re themed cafe is now open in Ikebukuro PARCO to celebrate the upcoming release of the live-action sequel film Tokyo Ghoul S. The menu includes a variety of dishes and drinks inspired by characters in the series such as the Kaneki Sekigan Curry, a curry rice dish based on Kaneki's red ghoul eye, and the Gourmet Tsukiyama Roast Beef based on Shuu Tsukiyama. They're even have displays of the outfits used in the film too. If you're a fan of Tokyo Ghoul then make sure you don't miss this one!
Full Details: https://www.moshimoshi-nippon.jp/218902
Aladdin OH MY CAFÉ (June 14 – July 15)
Disney's new live-action Aladdin film is set to be released in Japan on June 7. To celebrate, two themed cafes are set to open in Tokyo and Osaka on June 14 and 15 respectively. The magical menu includes items such as Aladdin's Magic Lamp Curry, Magic Carpet's Special Wrap Salad, Aladdin & Jasmine's Fruit Drink and more. Customers who book a table in advance will randomly receive one of two original Aladdin lunch mats too!
Full Details: https://www.moshimoshi-nippon.jp/218778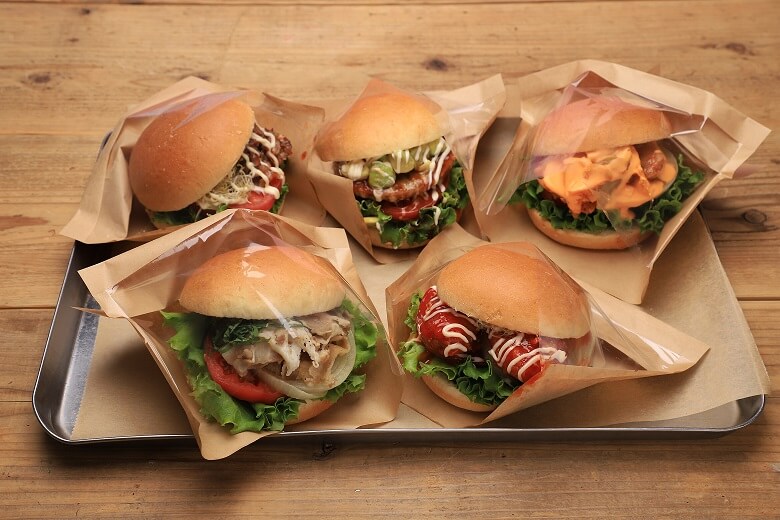 K-Pop Group SEVENTEEN Café (Until July 21)
To celebrate the release of 13-member South Korean boy group SEVENTEEN's debut in Japan with their single Happy Ending, several themed cafes are running in Tokyo, Osaka and Nagoya. Fans can get their hands on original exclusive items, see photos taken for the café of the members dressed in cool suits, and of course tuck into some delicious food and drink.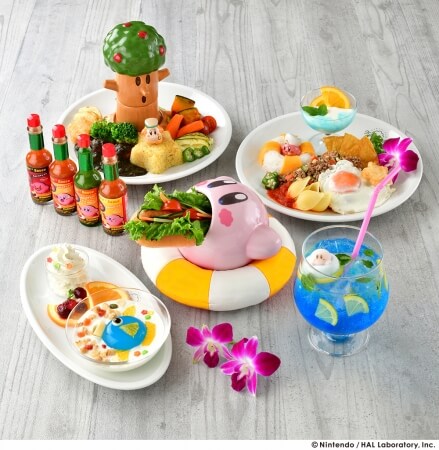 KIRBY CAFÉ Summer Event (June 11 – September 23)
The KIRBY CAFÉ is returning to Tokyo Solamachi at the foot of Tokyo Skytree from from June 11 to September 23. Fans of the adorable video game character can look forward an assortment of summer themed food, desserts and new merchandise. There will also be a merchandise corner and refreshing desserts that can be ordered for takeout – all perfect as gifts and souvenirs.
Full Details: https://www.moshimoshi-nippon.jp/208823
Did you enjoy this list? If you're in Japan right now then you have a reason to head out this rainy season: to enjoy all the character themed cafés!
RECOMMENDED ENTRIES
Kaori's Easy Recipe: Learn to Make Disney Tsum Tsum Chocolate Covered Cookies

With just a small bit of ingenuity, turn everyday food into something cute using Kaori's easy recipe! With a few simple ideas, an ordinary recipe magically transforms into a cute dish.

In this recipe, we'll learn how to make a recipe from the book Disney Tsum Tsum Sweets Recipes pictured above.

As well as the characters pictured on the front cover, others include Winnie the Pooh, Donald Duck and Daisy Duck. We'll make the ears from marble chocolate than our usual chocolate plastic. The middle is like a sandwiched cookie, so you get a deliciously crunchy texture♡

1. Ingredients

Silicone cupcake case (my cupcake sections are 6cm)

White chocolate

Matcha chocolate

Marble chocolate

Chocolate plastic (also called "modelling chocolate")

Chocolate pen

Oreo cookies

Pink, yellow, blue and green food colouring

2. Melt the chocolates separately over a bain marie and pour them into separate sections of the cupcake case, about halfway in each.

3. Place Oreo cookies into each like so.

4. Cover the cookies with the remaining chocolate and chill in the refrigerator until set.

5. Once fully set, the final step is to decorate with our chocolate plastic, marble chocolate and chocolate pen.

Sully's purple ears are made with chocolate plastic.

Pooh's ears are made from marble chocolate.

To see how I fully decorated my cookies check out the video I made below!

Lining them up like Disney Tsum Tsum toys makes them look really cute! All of the recipes I used this time are from the Japanese recipe book Disney Tsum Tsum Sweets Recipes (Japanese Title: ディズニーツムツムのスイーツレシピ). It shows how to create lots of different characters!

Kaori invites you into her world of character-themed food dishes in her recipe series. Be sure to check out her Instagram where she has uploaded many pictures of her character dishes!

Kaori Kubota (@kaopan27)
I live in Hokkaido and I love to make character themed foods, desserts and pastries♡

I want to see my family smile, so I enjoy putting in a bit of effort to make character foods and changing food into something cute♡

You can see more of my character foods and character bento boxes on my Instagram page→@kaopan27

©Disney

Coisof Releases Rain Ice Cream With Rainy Day Surprise and Resurrects Goth Ice Cream

Ice creams that will show you the meaning of true love! Coisof  will release a June-limited menu of soft serve ice creams. This includes a rain-themed ice cream that comes with a campaign that only runs on rainy days! Furthermore, the goth ice cream that was popular before the renovation of the shop is making a comeback!

Rain Ice Cream (Ame iro soft) 

With a drizzle of rainy magic, Coisof's popular milky and rich-flavoured ice cream has been transformed into a yumekawa (dreamy and cute) ice cream! ♡ The beautiful gradation of the blue lychee syrup and blue sugar pearls make it a perfect treat for the rainy season.

I bet you're dying to blow away the clouds that are hiding the June rainy day secret campaign! All you have to do is order the Rain Ice Cream on a rainy day during the June campaign period and your ice cream will be upgraded to the Rain Coi Soft (Ame iro coi soft) which is sprinkled with soft oiri candy toppings! This upgrade is absolutely free as long as it's raining! It looks so refreshing and cool! It's the perfect way to rejuvenate yourself in this humid season!

Goth Soft 

Before the shop renewal, the Goth Soft ice cream was incredibly popular. Now, post renewal, it has been resurrected! Black as midnight, the goth soft is no doubt Instagram-worthy. There's also the Goth Soft Mix which is a mix of the dark goth soft and the pure milk soft ice cream so you can enjoy both flavours at once!

Don't be glum during the rainy season! Shower yourself in love with these delicious Coisof ice creams! ♪

Information

Rain-coloured (Ame Iro Soft)

Selling period: Sat June 1 ー Sun 30

Price: ¥600 + tax

Goth Soft (black/ goth soft mix)

Selling period: From Sat June 1

Price: ¥600 + tax

coisof

Located inside re:Dine GINZA (9th floor NAMIKIKAN GINZA)

Address: 4-3-1, Ginza, Chuo, Tokyo

Opening hours: 11:00 ー 22:00

TEL: 050-3628-5009

Coisof official website: http://coisof.favy.jp

Espresso, Tapioca & Other Adult-Oriented Shaved Iced Flavours This Summer at Omotesando Hills

Eleven cafes and restaurants at Tokyo's shopping complex Omotesando Hills will serve various "adult-oriented" shaved ice desserts from June 14 to August 31. The limited run is a continuation of last year's adult flavoured shaved ices, but this year more establishments are climbing aboard.

Check out these 5 flavours that are a must-try this summer.

Frozen Milk Black Tapioca & Mango Shaved Ice: ¥1,404 (Tax Included) @ Kageyamarou (Floor 3F)

*Limited to 20 per day

Kageyamarou are whipping up a fluffy, Taiwan-style shaved ice seeped in the sweet taste of mango and topped with fresh mango pieces. Accompanying on the side are big chewy tapioca pearls as well as a mango purin.

Serving Time: 11:00-21:00 (Except 16:30-17:30) *Serving until all 20 orders have sold.

Chai-Style Shaved Ice w/ Homemade Dates, Dried Fruits & Rum: ¥1,080 (Tax Included) @ Cosme Kitchen Adaptation (Floor B2F)

This shaved ice is made in the image of chai tea. It contains agar of dates―a superfood―and vitamin C-packed berries making this a great choice for those looking to look and stay healthy. It contains alcohol but can be ordered non-alcoholic. For an additional ¥216 (Tax Included) it also comes with hot or iced tea.

Serving Time: 11:00-22:00 (Until 21:00 on Sundays)

Hokkaido Yamakawa Nouen's Yamakawa Wasabi & Watermelon Shaved Ice: ¥1,512 (Tax Included)

@ Yasaiyamei (Floor 3F) *Limited to 30 per day

Yasaiyamei and bringing back this delight again which was popular last year. Served in a real watermelon, this upgraded version is packed with sweet watermelon and Yamakawa Wasabi made by Yamakawa Nouen in Hokkaido for a fiery punch. It comes with an original blend herb tea served hot.

Serving Time: 15:00-22:00 (Except 16:00-17:00. Until 21:30 on Sundays) *Serving until all 30 orders have sold.

Hazelnut & Espresso Granita: ¥1,296 (Tax Included) @ Fratelli Paradiso (Floor 3F) *Limited to 15 per day / Contains alcohol

Sat on top of a dollop of ice cream is a rich and bitter espresso granita steeped in Frangelico hazelnut liqueur. This Italian-style shaved ice recreates the granita, a semi-frozen dessert with origins in Sicily.

Serving Time: 11:00-22:00 (Until 21:00 on Sundays)

 

Daisy Mandarin Shaved Ice: ¥1,728 (Tax Included) @ 37 Roast Beef (Floor 3F) *Limited to 20 per day / Contains alcohol

This citrus-packed shaved ice contains daisy mandarins, marmalade sauce and an orange liqueur for a refreshing and bitter mix. It's also topped with crunchy meringue made with coconut oil.

Serving Time: 11:00-22:00 (Except 16:30-17:30 on weekends and holidays)

If you're in Tokyo this summer, be sure to plan a trip to Omotesando Hills to try them.

Information

Adult-Oriented Shaved Ice

Running: June 14, 2019 – August 31, 2019 (Not Running August 26, 2019)

Omotesando Hills

Address: 4-12-10 Jingumae, Shibuya, Tokyo

Official Website: https://www.omotesandohills.com/

*Restaurants and cafes whose last orders are different on weekdays and Sundays will have the same last order days on weekdays on July 14 and August 18 and the same last order days on Sundays on July 15 and August 12.
RELATED ENTRIES
Ginza's Gorgeous Ice Cream Shop coisof Releases Halloween Parfait

Ginza's luxury ice cream shop has released a new parfait flavour for the Halloween and autumn season.

They have called it the "Akiiro Murasaki coi Parfait" (Autumn Colour Purple coi Parfait). Coloured like the vivid sumire plant―a species of violet―this mouth-watering parfait contains a jam made in-house with whole natsuhaze, a wild type of blueberry that has been used in Japan since ancient times. It's topped with a dollop of rich and milky ice cream, a puree made from in-season purple sweet potatoes, and assorted nuts for added crunch.

Natsuhaze blueberries contain a lot of polyphenols, giving them an elegant sour flavour which goes unbelievably well with the taste of the milky ice cream and sweet potato. The parfait is served with a liqueur made from sumire extract.

For the Halloween period between October 16 to 31, the parfait can also be topped with various spooky decorations at no extra cost, like chocolate ghosts, spiders and cobwebs.

If you're celebrating Halloween in Japan this year, or want to treat your date to a Halloween treat, then take them to Tokyo's high-class shopping district Ginza for a luxurious parfait.

Information

Akiiro Murasaki coi Parfait

Price: With Liqueur ¥1,200 (Before Tax) / Without Liqueur ¥1,000 (Before Tax)

Running: October 16, 2019 – November 30, 2019

*Free Halloween parfait toppings available October 16, 2019 – October 31, 2019

Coisof

Grand Opening: January 17, 2019

Address: re:Dine GINZA Floor 9F, 4-3-1 Ginza, Chuo Ward, Tokyo

Opening Hours: 11:00-22:00

TEL: 050-3628-5009

Website: coisof.favy.jp/

Japanese Sweets Brand Minamoto Kitchoan to Open Cafe Restaurant K. MINAMOTO in Ginza

Japanese confectionery brand Minamoto Kitchoan will open a new cafe and restaurant called "K. MINAMOTO" on October 19.

K. MINAMOTO will be located on floors 2-5 at THE HOUSE, Minamoto Kitchoan's new company building which it just moved to on October 3. The cafe-restaurant's menu concept is dubbed "Ginza Sunny Fruits." It takes into consideration how daily fruit consumption has greatly decreased today by serving up a luxurious fresh fruit-packed line-up.

Minamoto Kitchoan is a company that has made full use of fruits since its establishment, including the suikanshuku, a Japanese wagashi confection made of whole dried domestic persimmons. We can trust then that K. MINAMOTO will provide us with our 5-a-day.

Roast Beef Sandwich w/ Fruit Soup – ¥2,420 (Tax Included)

Seafood Lemon Cream Fedelini w/ Fruit Soup – ¥1,650 (Tax Included)

Each and every dish on the menu has fruit, all grown in Japan to ensure the a high level of quality. Since the dishes have fruity flavours, prepping them is simple, and they enjoy the colours and textures of each fruit.

Drinks haven't been left out either. They are made with fruit purees and syrup, or are tossed in as they are, allowing for maximum fruity goodness.

Smoked Salmon, Fruit Salad & Potato Galette w/ Fruit Soup – ¥1,980 (Tax Included)

Autumn Fruit Almond Pudding – ¥1,760 (Tax Included)

All the staff at K. MINAMOTO have a wealth of knowledge about the menu and the fruits used in each dish. Their service creates a comfortable atmosphere, and though they are polite they are incredibly friendly, so you can call out to them without worry.

Get your fill of fruit from the all-new K. MINAMOTO, opening October 19.

Information

K. MINAMOTO

Grand Opening: October 19, 2019
Address: Minamoto Kitchoan Shinhonsha Bldg. "THE HOUSE" (Floors 2F-5F), 6-9-8 Ginza, Chuo Ward, Tokyo

Opening Hours: [Mon-Sat] 11:30-20:30 / [Sun & Holidays] 11:30-19:00

No Fixed Closures

Minamoto Kitchoan official website: https://www.kitchoan.co.jp

This Week's Dessert: Savouring Autumntime Matcha Sweets at ATELIER de GODIVA in Ikebukuro

One thing I do at least once a week without fail is treat myself out to some delicious food or dessert. It's very important time well spent to ensure happiness.

I've been working relatively hard as of late. I had some spare time before a business meeting, so I took advantage of the occasion to treat myself to some desserts. My destination: ATELIER de GODIVA located inside Seibu Ikebukuro.

GODIVA has numerous stores throughout Tokyo, but Ikebukuro's concept store branch has an eat-in space that's perfect for that tea or coffee break.

ATELIER de GODIVA boasts that same level of quality when it comes to their desserts, some of which are exclusive to this branch. There are only three branches: this one in Seibu Ikebukuro (Tokyo), another in Daimaru Kyoto (Kyoto), and the last in Hakata Hankyu (Fukuoka). The cake I am showing you today is a special dessert sold only in these three branches (and is takeout only at Hakata Hankyu).

The first delight I ordered was the Mousse Matcha Cherry.

Mousse Matcha Cherry: Eat in ¥980 / Takeout ¥780 (*Matcha Ice Cream is eat-in only)

Available: Until November 26, 2019 while supplies last

The shiny cake is served on a round white plate with a dollop of matcha ice cream. The pink berry sauce is drizzled around the plate to make the plating even cuter.

Time to tuck in. This extravagant cake is supported by a fluffy matcha mousse topped with a crunchy chocolate sable. On top of that still are juicy cherries, adding a hint of freshness to the cake. The matcha glaze on the mousse has just the right amount of bitterness, which when coupled with the subtly sweet matcha mousse makes for a heavenly balance of flavours. Lined around the base of the mousse are sweet and sour dried raspberries which elevated the matcha-ness of the matcha mousse.

The matcha ice cream which it comes with when you order to eat in is rich and creamy.

I was full up after my dessert, but since I'd taken the time to come here I wanted to order a drink too… so I got a takeout Chocolixir Uji Matcha Kiwami from a shop adjoining ATELIER de GODIVA.

Chocolixir Uji Matcha Kiwami – ¥602 (*Takeout only at the GODIVA Seibu Ikebukuro branch)

This new drink is part of GODIVA's chocolate and tea pairing series. The chefs at GODIVA have carefully selected the best varieties of tea to combine with chocolate. This one is an iced drink made with white chocolate and matcha.

It's a mix of GODIVA's popular smooth and sweet white chocolate and rich Uji matcha. It's crowned with a sprinkling of bitter Uji matcha powder. All of the flavours are highlighted in this sweet drink. The crunchy white chocolate pieces you sip up as you drink are delicious. It's the kind of drink where you're sure to find something new each time you take a drink.

My 30-minute tea break is my little self-indulgence for the day. Spare minutes in my daily schedule affords me the chance to go and enjoy some delicious desserts. You should treat yourself to some special autumntime sweets too.

Today's Presents

Matcha Adzuki ATELIER Tablet – ¥800

I's important to share the happiness between family and colleagues on when you get the chance to enjoy something tasty. The present I bought today was a tablet chocolate handmade in the shop. The matcha white chocolate has almonds in it as well as Japanese-style chocolate mixed with adzuki. It has a strong matcha flavour and isn't overly-sweet. You can also request for a ribbon to be tied around it for gift-giving. It's a chocolate that's sure to bring anyone joy.

Writer:Sayuri Mizuno(MOSHI MOSHI NIPPON)

Translator: Joshua Kitosi-Isanga

Information

ATELIER de GODIVA Seibu Ikebukuro

Address: Seibu Ikebukuro B1F, 1-28-1 Minami-Ikebukuro, Toshima Ward, Tokyo

Opening Hours: [Mon-Sat] 10:00-21:00 / [Sun & Holidays] 10:00-20:00

ATELIER de GODIVA Daimaru Kyoto

Address: Daimaru Kyoto B1F, 79 Tachiuri Nishimachi, Shimogyo Ward, Kyoto, Kyoto Prefecture

Opening Hours: [Mon-Sun] 10:00-20:00

ATELIER de GODIVA Hakata Hankyu

Address: Hakata Hankyu B1F, 1-1 Hakataekichūōgai, Hakata Ward, Fukuoka, Fukuoka Prefecture

Opening Hours: [Sun-Thurs] 10:00-20:00 / [Fri-Sat] 10:00-21:00

Chocolixir Uji Matcha Kiwami

Running: October 1, 2019 – November 30, 2019

Available: GODIVA

https://www.godiva.co.jp/boutique/?view=map&store_list_id=50

GODIVA Official Website: https://www.godiva.co.jp/

Full Moon Salted Caramel & Paradigm Shift Pudding Cooked Up By firando

Mirai Image and firand have teamed up to create a new dessert brand named "firando." Their website launched just recently, and their first products, "MANGETSU" and "PURIORI," were shown for the first time at the 9th Tsuhan Expo which took place on September 26-27. Sales of these two confections went live on their official website on Tuesday (October 15).

During the Edo portion of Sakoku, when Japan closed its doors to most foreign trade and foreign nationals, Hirado was called "firando" and thrived as a port for international trade. During this time, caramel, then a western-style confection, found its way to Hirado, and has since resurfaced in Hirado, Nagasaki.

"MANGETSU" is the Japanese term for full moon. This salted caramel treat is made with a very special salt: it's taken from the sea of the beautiful Hirado Island only when the tide is high during an evening full moon. It's also made with freshly-squeezed raw milk shipped directly from the only dairy farmer in Hirado that has been passed down the generations. The dessert is completely additive-free, using no preservatives or artificial colouring. It uses the highest quality unrefined sugar from Kagoshima Prefecture that is easy on the body, with each and every grain being accounted for in the 10-second cooking progress. The milk has a rich flavour, and the full moon salt adds a pleasant accent, resulting in a refreshing aftertaste.

The "PURIORI" is a Japanese-style pudding whose concept is "going back in time." The concept asks, "What if you went back in time to the end of the Edo period and presented nanbangashi* to the Matsuura feudal lord?" The pudding piles together the layers of Japan's confection culture. It's made with rare eggs from Nagasaki Prefecture that you can't get on the marketplace.

*Nanbangashi are a variety of Japanese sweets derived from Portugal and Spain

firanodo has whipped up some seriously special and luxurious desserts here. If you find yourself in Nagano, be sure to visit their store, and don't forget to check out their website below.

Information

firando

Address: 310-2 Tsuyoshichō, Hirado, Nagasaki
Products: MANGETSU / PURIORI」
Official Website:  https://firando-caramel.com/

TOKYO BOX cafe&space to Hit Tokyo's Hottest Tourist Spot with Sailor Moon Cafe

On October 25, 2019 LEGS COMPANY, LTD. and TRANSIT GENERAL OFFICE INC. will open a brand new collaboration cafe space called TOKYO BOX cafe&space in one of Tokyo's hottest tourist spots: Tokyo Solamachi®. 

LEGS COMPANY, LTD. is the driving force for multiple collaboration cafes across the country. Each collaboration cafes sees a fusion of an aspect of Japanese popular culture, such as a game franchise or anime, with a delicious dining experience. Customers can enjoy meals, decor, merchandise and entertainment themed on their favourite characters. Collaboration cafes produced by LEGS COMPANY, LTD. are full of a variety of contents which stay true to the work they are based on while providing the opportunity for fans to fully embrace it. 

The brand new cafe will be located in Tokyo Solamachi: a commercial complex located in a tourist hotspot at the foot of Tokyo's famous tower Tokyo Skytree. The cafe is fitted with the latest projectors which will project videos a grand size of 200 inches across the walls to transform the space into a dynamic atmosphere. Once customers step foot into the cafe, they will immediately be immersed in the world of their favourite characters.  Being located in a tourist hotspot, this cafe is sure to draw even more people to the area. 

The first franchise to have its name glorified within the walls of the brand new cafe will be one of the world's favourite anime: Sailor Moon. The Sailor Moon Cafe 2019 will be running from October 10, 2019 to January 13, 2010. Some merchandise and menu items from the Sailor Moon 25th anniversary exhibition held in 2017 will be making a comeback. The cafe's interior will be decorated in the same style as the Sailor Moon Cafe 2017.  

More details on this special cafe will be posted on the official website in a few days. 

Information

TOKYO BOX cafe&space Tokyo Solamachi 

Open: October 25, 2019 (Subject to change)

Address: East Yard 1F, Tokyo Solamachi, Tokyo Skytree Town, 1 Chome-1-2 Oshiage, Sumida City

Opening Hours: 11:00-22:00 (Last Orders: 21:00)

*  Advanced reservations not accepted.

* It is possible to obtain seats on the day without reservation. Waiting time is longer on busier days.

Sailor Moon Cafe 2019 Official Website: https://sailor-moon-cafe2019.jp 

Royal Park Hotel Tokyo Transforms For Halloween 2019

Royal Park Hotel Tokyo in Nihonbashi has begun its Halloween festivities for 2019, including a bone-chilling black and orange food and dessert menu, spooky decorations, a photo spot in the first floor main lobby, and more.

Check out their mouth-watering sweets assortment! Their Halloween Afternoon Tea set is packed full of autumntime flavours, from the glass desserts, to the apple chiboust, chocolate pocket watches with bats on them, adorable monster burgers, and more.

The hotel is also offering a Halloween Dinner Buffet on weekends and holidays decorated in Halloween colours. Pile your tray with figs and blackcurrants, chestnut mousse, pumpkin tarts, and plenty of other tasty treats, all prepared fresh in the kitchen.

This is just a peek into the hair-raising fun happening right now at Royal Park Hotel Tokyo. There's also the Halloween Cocktail Fair, Halloween Sweets & Bread event, and much more.

Spend your Halloween here, or even use it as an opportunity to try wearing your Halloween costume out so you're ready for October 31!

Information

Halloween Afternoon Tea

Running: October 1, 2019 – October 31, 2019

Location: Fontaine (Floor 1F Lobby Lounge)

Price: ¥4,840 Per Person (Tax Included)

Halloween Dinner Buffet (Weekends & Holidays Only)

Running: October 5, 2019 – October 27, 2019

Location: Symphony (Floor 1F Lobby Lounge)

Price: ¥7,260 Per Person (Tax Included) / Seniors ¥6,050 Per Person (Tax Included)

*¥4,235 Per Person (Tax Included) for those aged 4-12 years and 65+

Halloween Cocktail Fair

Running: October 1, 2019 – October 31, 2019

Location: Fontaine (Floor 1F Lobby Lounge) / Royal Scots (Floor B1F Main Bar)

Price: ¥1,936 Per Person (Tax Included)

Halloween Sweets & Bread

Running: October 1, 2019 – October 31, 2019

Location IKI (Floor 1F Sweets & Bakery)

Royal Park Hotel Tokyo

Address: 2-1-1 Nihonbashikakigarachō, Chuo Ward, Tokyo

Official Website: https://www.rph.co.jp/

Visiting the Weathering With You Cafe Now Open in Tokyo and Osaka

LEGS COMPANY opened two cafes themed on the hit anime film Weathering with You in Tokyo and Osaka on October 8 and October 10 respectively. The cafes will run for a limited time only.

We paid a visit to the Tokyo branch which opened inside OMOTESANDO BOX CAFE & SPACE which is only a 7-minute walk from Omotesando Station.

The new blockbuster hit from internationally-acclaimed animator and film director Makoto Shinkai Weathering with You dropped back on July 19 and has since amassed over 13 billion yen (approximately US$131 million) in the box office. It was seen by 7.5 million people in the first 34 days of its release, and over 10 million after 75 days. Its huge success has cemented itself in the Japanese animated film industry as another monumental masterpieces from Shinkai. The film has also been nominated for Best International Feature Film for the upcoming 92nd Academy Awards set to take place on February 9, 2020.

While sat in the cafe you can watch scenes from the film on the giant screens while the main songs performed by RADWIMPS play.

The cafe menu features a line-up of drinks, dishes and desserts inspired by the characters and moments in the series, including the chahan set prepared by Hina for Hodaka, the Hodaka Welcome Party Set, and more.

Teru Teru Omurice – ¥1,490

This is the dish I ordered to eat. I couldn't resist how cute it was. It's inspired by the teru teru bōzu that Nagi makes, a traditional Japanese doll used to prevent rain and bring good weather. The doll's head is made of mashed potato. He's sat on a bed of ketchup rice filled with vegetables and bathed in a delicious sauce. This one's too cute it almost seems a waste to eat♡

Nagi's Teru Teru Bōzu À La Mode – ¥1,490

For dessert I ordered another teru teru bōzu treat. This one is made from gyūhi, a type of Japanese confection made from rice flour. Its head is filled with vanilla ice cream, and if you turn it over, you'll find Japanese pudding underneath, and under that granola. It's finished with a lining of bright blue lychee jelly around the outside for a hint of freshness.

The cafe offers plenty of other dishes that will leave any Weathering with You fans spoiled for choice.

Hina's Handmade Sesame Oil Infused Pea Sprout Potato Chahan Set – ¥1,490

A chahan set lovingly prepared by Hina for Hodaka. Chop up the spring onions that come on the side and add them to the soup just like Hina does in the film! This is a hearty set sure to fill you up.

Hodaka's Welcome Party Set – ¥1,590

This one-person set was made lovingly by Natsume when Hodaka comes to work at the same company as her, K&A. If you're looking for a healthy green meal packed with veggies then you'll love this one.

Clearing Up Weather Tiramisu – ¥1,490

This refreshing matcha tiramisu is inspired by the scene when Hina and Hodaka reunite, with the sauce representing the sunlight and the cotton candy the rainy clouds. Pour the sauce over the cotton candy and watch the clouds clear up.

Acai Bowl of the World's Secrets – ¥1,390

Enjoy the main key visual of the film right on top of your plate. The mild flavour of the yogurt coupled with the refreshing kiwi is a mouth-watering combination. The colours are really beautiful, too.

Swirling Snow Whipped Latte – ¥990

Inspired by the immense snow that spirals around Tokyo in the film, a cup of this whipped cream latte is perfect as a post-meal wind-down.

Left: The Fine Weather That Day (Grapefruit) – ¥1,690 / Right: The Sunset That Day (Cranberry) – ¥1,690

These two drinks are for takeout, and are based on iconic scenes in the film, specifically when the turns fine and the sunset. They are served in exclusive cafe-original bottles. Both flavours are sweet, sour and refreshing. Plus, you can reuse the bottles.

If you order one of the many drinks from the menu you'll receive one of six possible coasters chosen randomly.

The cafe has plenty of exclusive merchandise on their shelves too.

Sparkly Rain Smartphone Case (7/8 Ver. & X Ver.) – ¥3,900 Each

When you shake these iPhone cases, it looks like the rain is falling.

Raindrop Stickers (10 Designs) – ¥400

Don't you just want to collect all of these cute raindrop stickers?

If you book a seat in advance (¥650 before tax per person) you will receive one of six possible bromide pictures chosen randomly, so don't forget to reserve in advance.

Plunge yourself into the world of Weathering with You at either one of these cafes, now running until November 17.

*Photos are for illustrative purposes only. All listed prices are pre-tax prices.

©️2019 "Weathering with You" Production Committee

Information

Weathering with You Cafes

Locations/Dates:
①OMOTESANDO BOX CAFE&SPACE (Pine Under Flat B1F, 5-13-2 Jingumae, Shibuya, Tokyo) @ October 8, 2019 – November 17, 2019

②Osaka Shinsaibashi contact (1-6-24 Kitahorie, Nishi Ward, Osaka, Osaka Prefecture) @ October 10, 2019 – November 17, 2019

Table Reservations:

Price: ¥650 (Before Tax) *Includes bonus item

*Advance table reservations opened on September 24, 2019

Weathering with You Cafe Website: https://tenkinoko-cafe.jp/

Hiroo's Cafe CANVAS TOKYO Turns Into a Pure White Canvas in New Monochrome Theme

CANVAS TOKYO is a cafe and open concept store based in Hiroo, Tokyo produced and managed by BLANCA ASSOCIATION. The cafe has announced that it is taking on a new monochrome theme on October 10 where the entire cafe will be decked out in white like a blank canvas. They will also sell new products as part of the transformation.

The idea behind this concept is to make the overall look simple while putting great care and attention into the little details. Everything from the cafe exterior to its interior, cups, cutlery and so on have been dyed black and white to give a plain yet sophisticated appearance.

The cafe will also stock a new range of merchandise under the same concept, like coats and bags, allowing the cafe's stylish look to extend into the outside world too. As well as this, the cafe is introducing some new menu items, including a tea latte, bao, and more.

Black & White Sweaters – ¥12,000 (Before Tax)  *One size

Made into a loosely tailored size with wide ribbed sleeves, these sweaters have a design that makes them easy to coordinate, meaning you can pair them with countless outfits.

London Fog – ¥500 (Before Tax)

CANVAS TOKYO's original London Fog beverage is an Earl grey tea mixed with natural maple syrup from Canada, warm milk and fluffy foamed milk, effectively creating a tea latte.

Left: Fresh Salsa & BBQ Pork – ¥430 (Before Tax) / Right: Coriander & TERIYAKI Pork – ¥430 (Before Tax)

These Chinese-style steamed meat buns, known as "bao," are a popular snack item with people around the world. New York and London are known for having several stores specialising in bao.

This is just a small peek into the monochrome heaven of CANVAS TOKYO. To see it in all it's black and white glory, head to the trendy district of Hiroo in Tokyo.

Information

CANVAS TOKYO

Address: 5-19-6 Hiroo, Shibuya, Tokyo
Opening Hours:

[Weekdays] 08:45-18:00 (Last Orders 17:30) *2nd floor until 17:00

[Weekends & Holidays] 10:45-19:00 (Last Orders 18:30) *2nd floor until 18:00

No Fixed Holidays

Official Website: www.canvas-tokyo.com

6 Must-Visit Character Themed Cafés Running in October & November 2019

Character cafés are an exciting experience in Japan which sees a café collaborate with well-known anime series, game series or other franchise by decorating the café interior with designs and illustrations based on them and meals and drinks inspired by them.

Before continuing this article be sure to check out our September 2019 list of character cafés as some of them are still running.

Ariel Heads to Tokyo, Osaka, Nagoya & Hokkaido for The Little Mermaid Cafe

Ariel is swimming to Japan this September as four branches of OH MY CAFE turn into cafes inspired by The Little Mermaid. The Tokyo and Osaka branches will open on September 21, the Hokkaido branch on September 22, and the Nagoya branch on September 27. The collaboration is being carried out by LEGS COMPANY, LTD.

Disney's The Little Mermaid was released back in 1989 as the 28th Disney animated feature film. It tells the story of the internationally-beloved Disney mermaid princess Ariel and her curiosity about the world above the sea.

The cafes celebrate 30 years since the film's release. The cafe's concept is "independent girl." Each cafe will take on a stylish look and be inspired by Ariel's unwavering heart and her strength to make her dreams come true.

<Ariel> Veggie-Packed Pesto Pasta – ¥1,990

If you're vegetarian, you won't be disappointed with this healthy, vegetable-packed pasta dish. The plate it is served on features an illustration of Ariel swimming elegantly in the ocean.

Seaside Cream Risotto – ¥1,990

Based on sandy beaches is this creamy risotto. If you look closely you'll see one of Ariel's priceless treasures from her endless collection of whose-its, whats-its, and thingamabobs. Sebastian is hiding on the plate too, can you spot him?

<Flounder> Stripey Yogurt Drink – ¥1,090 / With Coaster – ¥1,890

Flounder is Ariel's closest friend, so he had to be included on the menu. This cute yogurt-flavoured smoothie takes on the same colours as our stripey fish companion.

<Sebastian> Strawberry Smoothie – ¥890 / With Coaster – ¥1,790

There are lots of other character-themed food and drinks to be enjoyed at the cafes besides these ones too. For more information, check our full article here.

▼The Little Mermaid OH MY CAFE

Locations/Dates
・Tokyo: OH MY CAFE TOKYO (Tokyu Plaza Omotesando Harajuku) / September 21, 2019 – November 9, 2019

・Osaka: kawara CAFE&DINING Shinsaibashi / September 21, 2019 – November 10, 2019

・Nagoya: kawara CAFE&KITCHEN Nagoya PARCO / September 27, 2019 – November 10, 2019

・Hokkaido: Cafe Interlude / September 22, 2019 – October 14, 2019

Official Website: https://mermaid.ohmycafe.jp/

Sarazanmai Cafe Designed & Produced by Sanrio Opens in Ikebukuro and Osaka

Two cafés based on the popular anime series Sarazanmai have arrived in Tokyo and Osaka. The café designs were produced by Sanrio.

Football Curry of Youth: ¥1,380 (Before Tax)

Football is what connects the three main characters Kazuki, Kuji and Enta. Come taste the delicious flavour of budding friendship in the form of a delicious curry at the café.

Pudding a la Mode of Friendship: ¥1,280 (Before Tax)

The three middle schoolers are represented in the form of colourful fruit. This is a delicious dish easily enjoyed by anybody.

Sparkling Jelly Juice (Kazuki/Kuji/Enta): ¥650 Each (Before Tax)

These jelly drinks are also themed around Kazuki, Kuji and Enta. The jelly lurking at the bottom of the cup adds a wonderful accent to the flavour.

This café is the perfect place to relax at your own pace this autumn. For more information, check out our full article here.

▼Sarazanmai Café (Designs Produced by Sanrio)

Open:

・Ikebukuro, Tokyo: September 19 ー October 27, 2019

・Nipponnbashi, Osaka: September 26 ー November 5, 2019

Advanced reservations accepted from 7pm on September 6, 2019

Reservation Fee: ¥500 (comes with a bonus for reserving)

Official Website: https://sarazanmai-sanrio-cafe.jp/

My Hero Academia Themed Cafe Opening at SEGA Ikebukuro GiGO in Tokyo

A cafe based on the hit TV anime series My Hero Academia will open at SEGA Ikebukuro GiGO on October 12.

Drinks Menu

Drinks – ¥600 Each (Before Tax)

Original Latte Art (11 Designs) – ¥700 Each (Before Tax)

Food Menu

Menu ①: October 12, 2019 – November 1, 2019

Katsu-Lover Midoriya's Pork Rib Noodles / Eijiro Kirishima's Crunchy Kakiage Don – ¥1,200 Each (Before Tax)

Menu ②: November 2, 2019 – November 24, 2019

Katsuki Bakugo's Spicy Mapo Doufu / Shoto Todoroki's Fire & Ice Tomato Cheese Pasta – ¥1,200 Each (Before Tax)

Dessert Menu

Menu ①: October 12, 2019 – November 1, 2019

Ochaco Uraraka's Japanese-Style Dessert Set with Matcha Milk – ¥1,200 (Before Tax) / Tenya Iida's Source of Strength Orange Parfait – ¥900 (Before Tax)

Menu ②: November 2, 2019 – November 24, 2019

U.A. Dessert Plate – ¥1,200 (Before Tax) / Tsuyu Asui's Kero Kero Parfait – ¥900 (Before Tax)

Enjoy a fun selection of food, drinks and desserts inspired by the My Hero Academia character cast. There's a whole bunch of merchandise to get your hands on too. For more information, check our full article here.

▼SEGA Collabo Cafe My Hero Academia

Running: October 12, 2019 – November 24, 2019

Location: SEGA Collabo Cafe Ikebukuro GiGO (SEGA Ikebukuro GiGO Floor B2F, 1-21-1 Higashi-Ikebukuro, Toshima Ward, Tokyo

Schedule

Menu ①: October 12, 2019 – November 1, 2019

Menu ②: November 2, 2019 – November 24, 2019

*Menu items and coaster designs will change for each menu

*More details can be found on the SEGA Collabo Cafe official website

Cafe Website: https://sega-collabocafe.com/ikebukuro/heroaca02.html

My Hero Academia Official Website: https://heroaca.com/

Weathering with You Anime Film Themed Cafes Opening in Tokyo & Osaka

Two cafes filmed based on the hit blockbuster anime film Weathering with You will open in Tokyo and Osaka on October 8 and 10 respectively for a limited time. The cafes are being opened by LEGS COMPANY.

The cafes have a beautiful menu lined up inspired by the world of Weathering with You. In addition to the themed decorations set to line the cafes, fans can also get their hands on a range of exclusive cafe merchandise and bonus items.

The Most Delicious Dinner in Your Life – ¥1,590

This dish is a complete recreation of the dinner Hodaka eats in the film which he describes as the most delicious he has ever eaten in his 16 years of living. Enjoy a hearty burger together with clam chowder soup and fries.

Hodaka's Welcome Party Set – ¥1,590

This one-person set was made lovingly by Natsume when Hodaka comes to work at the same company as her, K&A. Complete the set together with one of the "Dreamy" beverages from the drinks menu.

Nagi's Teru Teru Bōzu À La Mode – ¥1,490

The teru teru bōzu is a traditional Japanese doll used to prevent rain and bring good weather. This assortment includes candy, fruits, and the doll itself holding a cute umbrella.

There are lots of other gorgeous-looking menu items and merchandise available too. For more information, check our full article

here

.

▼Weathering with You Cafes

Locations/Dates:
①OMOTESANDO BOX CAFE&SPACE (Pine Under Flat B1F, 5-13-2 Jingumae, Shibuya, Tokyo) @ October 8, 2019 – November 17, 2019

②Osaka Shinsaibashi contact (1-6-24 Kitahorie, Nishi Ward, Osaka, Osaka Prefecture) @ October 10, 2019 – November 17, 2019

Table Reservations:

Price: ¥650 (Before Tax) *Includes bonus item

*Advance table reservations opened on September 24, 2019

Weathering with You Cafe Website: https://tenkinoko-cafe.jp/

'LISA LARSON Fika TOKYO' Cafe Opens in Collaboration With Swedish Ceramicist Lisa Larson

Sunday Branch Marronnier Gate Ginza is a cafe in Ginza that has collaborated with a number of different characters and artists, including Shawn the Sheep since 2017, The Very Hungry Catterpillar in 2018, and Leo Lionni since 2019.

Mikey Plate

​Inspired by Larson's popular cat character Mikey, this healthy dish includes almond milk rice with a side of greens.

Lion Plate

The adorable round Lion looks like he has been taken right out of Larson's works and put onto a plate.

Baby Mikey Gateau Chocolate

These baby Mikey chocolates take on a ceramic appearance like Larson's work and are filled with sesame and cocoa powder.

Enjoy food and art come together at LISA LARSON Fika TOKYO. Keep in mind that reservations get priority, so be sure to book a table in advance. For more information, check our full article here.

▼LISA LARSON Fika TOKYO

Running: October 4, 2019 – January 27, 2020 (Closed January 1, 2020)

Location: Sunday Branch Marronnier Gate Ginza 1 Floor 4F (2-2-14, Ginza, Chuo Ward, Tokyo)

Opening Hours: 11:00-21:00 (Last Orders 20:00)

Website/Reservations: https://www.marronniergate.com/topic/detail/115

6 Sailor Moon Cafes Opening Across Japan Including Tokyo and Osaka

LEGS COMPANY, LTD. held the Sailor Moon Cafe 2017 event back in September 2017 to celebrate the 25th anniversary of Sailor Moon. The event's theme focused around adulthood imbued with a hint of cuteness. The cafes were so popular that they had a second "encore" run in December of the same year.

This year, LEGS has created an entirely new concept. The theme this year is "Girls Night Out," and the menu line-up stays true to it, featuring food and drinks all ladies are sure to enjoy on a night out.

5 Sailor Tortilla Wrap Sandwiches – ¥1,590 (Not available at the Saitama cafe)

Pretty Girl's Brunch Pancakes – ¥1,590 (Available at lunchtime only)

Cosmic Heart Berry Sandwich – ¥1,690

Moon Night Parfait – ¥1,490 (Available at dinnertime only)

Enter the kawaii world of the Sailor Moon Cafe again in 2019. For more information, check our full article here.

▼Sailor Moon Cafe 2019

Dates/Locations

▶︎Tokyo・Shibuya: SHIBUYA BOX CAFE&SPACE SHIBUYA 109

Running: October 3, 2019 – November 17, 2019

▶︎Osaka・Abeno: Abeno contact

Running: October 3, 2019 – November 17, 2019

▶︎Aichi・Nagoya: NAGOYA BOX CAFE&SPACE

Running: October 10, 2019 – November 24, 2019

▶︎Hokkaido・Sapporo: Coach & Four Shinkawa-Dori (Hokkaido Branch)

Running: October 18, 2019 – November 17, 2019

▶︎Kyushu・Fukuoka: kawara CAFE & DINNING KITTE (Hakata Branch)

Running: October 26, 2019 – December 1, 2019

▶︎Saitama・Koshigaya: BOX CAFE&SPACE

Running: November 14, 2019 – January 13, 2019

Reservations: Opened September 26, 2019

*¥650 per reservation. Up to 4 people per reservation. Includes bonus item.

Sailor Moon Cafe 2019 Official Website: https://sailor-moon-cafe2019.jp/

How did you like this list? Be sure to enjoy all of the café collaboration cafes this October and November!

Top 6 Desserts Made With Luxurious Pink Ruby Chocolate

Ruby chocolate is a variety of chocolate that was introduced in 2017 as the 4th main type of chocolate alongside milk, white and dark. It didn't hit Japan until October 2018, but since then, the luxury pink delight has been getting much love with the release of many new products. The ruby colour of the cocoa beans is completely natural.

I attended a product conference held by Barry Callebaut, the Belgian-Swiss chocolate company which introduced ruby chocolate to the world. I got to try out various confections made using this chocolate.

When talking about ruby chocolate, you're inclined to highlight its striking pink colour. But the looks are just part of the story. Compared to dark, white and milk chocolate, ruby chocolate is said to have the strongest cacao fruit flavour. Though it's chocolate, it has a sour, fruity kind of taste.

Until last year, I was more about the eye-catching pink colour of the chocolate, so I ended up overlooking that ruby chocolate is often paired with berry-type fruits when it comes to confections. I get it nowーso it has a sour taste? Well then, this year I really want to go all out and appreciate the unique flavour of this ruby chocolate.

Today, I'm going to showcase six new products made with Callebaut® Ruby Chocolate. I've tried them all, so I can properly break down the flavours and how delicious they are for you!

Ruby Chocolate Otabe – ¥660 (Before Tax)

This Japanese confection is a combination of ruby chocolate and "Otabe," which is a confection known as "yatsuhashi," a popular souvenir sweet from Kyoto. Much time is put into making the ganache to ensure the fruitiness of the ruby chocolate remains intact. The ganache is wrapped in chewy yatsuhashi which is made with domestic koshihikari, which is a type of rice, and carefully selected water. There's no way this could be anything short of delicious!

At the taste-testing session, I got to see the ruby chocolate Otabe being made right in front of me. It was done by a kimono-clad Nara who normally makes confections in the factory.

The rich and sour ganache combined with the chewy yatsuhashi is a match made in heaven! The pink colour really is cute after all, isn't it? By wrapping the fruity chocolate in mochi, it creates even deeper flavours in your mouth.

This product will be sold at Kyoto Station and various tourist sites around Kyoto, so if you ever visit the city, make sure you're on the lookout.

Ruby Chocolate Otabe

Running: October 11, 2019 – Early May 2020

Available: At Kyoto Station and tourist spots around Kyoto

Official Website: http://www.otabe.kyoto.jp/

 

 

Ruby Mille-feuille – ¥600 (Before Tax)

From Juchheim comes these ruby chocolate-coated mille-feuille fingers, laced with butter from Hokkaido and strawberry and raspberry mixed cream layered into a crunchy sandwich.

The puff pastry is of course tasty, and the sour flavour of the ruby chocolate mixed with the sourness of the berry cream packs a seriously fruity punch. It's an overall crunchy and rich dessert, but it also has a refreshing taste to it, so one person is sure to be tempted by more than one.

Ruby Mille-feuille

Released: October 1, 2019 (Online orders from October 8, 2019 )

Available: At all 272 branches of Juchheim in Japan / Juchheim Premium Online Shop

Online Shop: https://e-shop.juchheim.co.jp/

Pretzel Cookie – ¥480 Each (Before Tax)

Food company Rosenheim have taken their crunchy butter pretzel cookies and coated them in various chocolate flavours, including ruby, sweet, milk, and white.

The ruby pretzels have that distinct vivid pink colour and of course taste fruity. There's six in a pack, so you can share them with friends.

Pretzel Cookie

Released: September 20, 2019

Available: At mass retailers across Japan

Christmas Wreath Ruby Framboise – ¥5,000 (Before Tax)

Callebaut's new ruby chocolate iced cake will be released from Maison Givrée. It's topped with a ruby chocolate and raspberry ice cream and is adorned with cool and refreshing lychee sorbet.

The best way to eat this cake is when the ice cream has melted a little bit. You can enjoy the sweet fragrance of the ruby chocolate and the marriage between its sour flavour and the raspberry. Try savouring the melted sorbet and ruby chocolate ice cream by leaving it in your mouth.

Christmas Wreath Ruby Framboise

Running: October 11, 2019 – December 13, 2019

Delivery Window: December 20, 2019 – December 25, 2019 (subject to change)

Stock: 50

Available: At Maison Givrée and its online store

Official Website: https://givreetokyo.shop-pro.jp/

Ruby Chocolate Corn Puffs – One Box ¥1,450 (Tax Included)

You can pick up a box of these ruby chocolate corn puffs at Pierre Gagnaire Pains et Gateaux on the 2nd floor of InterContinental ANA Hotel Tokyo. They have a shiny pink pearl-like appearance. The crunchy corn puffs are thick-cut which goes well with that fruity ruby chocolate taste.

Ruby Chocolate Pear Tart – ¥650 (Tax Included)

These cocoa-laced and ruby chocolate powdered baked tarts are also sold at Pierre Gagnaire Pains et Gateaux. They're topped with almond cream and a pear compote. They're also topped with a ganache made from ruby chocolate and a redcurrant puree. Their design is made so that it looks like a flower, crowned with extra redcurrants.

Ruby Chocolate Corn Puffs

Running: All year round

Ruby Chocolate Pear Tart

Running: October 1, 2019 – January 14, 2020

Available: Pierre Gagnaire Pains et Gateaux (InterContinental ANA Hotel Tokyo – Floor 2F)

Hotel Official Website: https://anaintercontinental-tokyo.jp/en/

I'm all about ruby chocolate's deep flavour now. If you've yet to try it then you've got to get your hands on some, to enjoy both its striking pink appearance and that sour cacao fruit flavour.

Writer: Sayuri Mizuno (MOSHI MOSHI NIPPON)

Translator: Joshua Kitosi-Isanga

Munch On These Crispy Freshly-Baked Custard Apple Pies Made With Sweet Potato at RINGO

RINGO, a shop which specialised in freshly-baked custard apple pies, has announced that it will release its new Yakitate Custard Oimo Apple Pie on October 17.

RINGO opened its first branch in Ikebukuro, Tokyo back in 2016. Since then, it has expanded and opened 12 branches across Japan, including Osaka and Fukuoka, and 3 stores overseas. They sell over 6 million custard apple pies every year. Since their products are baked fresh in-house, you can watch and see how they are made.

The new Yakitate Custard Oimo Apple Pie is a crunchy 144-layer pie packed full of custard cream and an autumntime sweet potato paste for an added subtle sweetness.

The sweet and sour apple filling is made with a range of domestic apples, including the hatorazu ringo apple from Aomori Prefecture. The pastry is also laced with cocoa powder and topped with roasted white sesame seeds. A deliciously fitting dessert for the autumn season!

Information

Yakitate Custard Oimo Apple Pie

Running: October 17, 2019 – November 10, 2019

Price: ¥465 (Tax Included)

Available: At RINGO branches across Japan (except ekie Hiroshima and Sendai Station)

*There are is a limited number served per day 

Official Website: http://ringo-applepie.com

Pink Ribbon Raises Breast Cancer Awareness with Pink Drinks and Pink Ribbon Smile Walk

Pink Ribbon aims to spread knowledge about breast cancer and conveys the importance of breast cancer screening. In order to reach out to more people, Pink Ribbon has released special drinks for the month of October that are dyed completely pink. This limited edition series debuted at Cafe & Dining Zelkova which is located on the first floor of THE STRINGS in Omotesando.

The White Chocolate Strawberry Cappuccino consists of hot milk blended with white chocolate and strawberry syrup. The beautiful blend creates a pure pink-coloured cappuccino. The Pink Lemonade is a cocktail which consists mainly of refreshing grapefruit juice. Both these beautiful drinks are Instagram-worthy.

Those who order a drink will receive a free book which is full of essential information about breast cancer. There are also donation boxes for the Japanese Foundation For Cancer Research which provides customers with the opportunity to contribute towards research that saves lives.

On October 5, there will be the Pink Ribbon Smile Walk Tokyo event where part of the terrace area will be lit up with pink illumination in order to raise awareness for Pink Ribbon's breast cancer campaigns. Make sure to get involved.

Information

White Chocolate Strawberry Cappuccino

Pink Lemonade

Available: October 1 ー 31, 2019

Available at Cafe & Dining Zelkova (THE STRINGS, Omotesando Floor 1)

Opening Hours: Weekdays: 11:30 – 22:00, Weekends and national holidays: 11:00 – 22:00

Prices:

White Chocolate Strawberry Cappuccino: ¥970

Pink Lemonade (with/without alcohol): ¥780

* The prices stated above do not include tax or service charge.

Enquiries: 03-5778-4566 (Cafe & Dining Zelkova)

Website: https://www.strings-hotel.jp/omotesando/restaurant/zelkova/info/zelkova-drink-special.html