Coffee lovers will absolutely want to have a sip of the new Shakerato Mint Freddo arriving at 14 branches of Starbucks Reserve® Bar in Japan on June 10.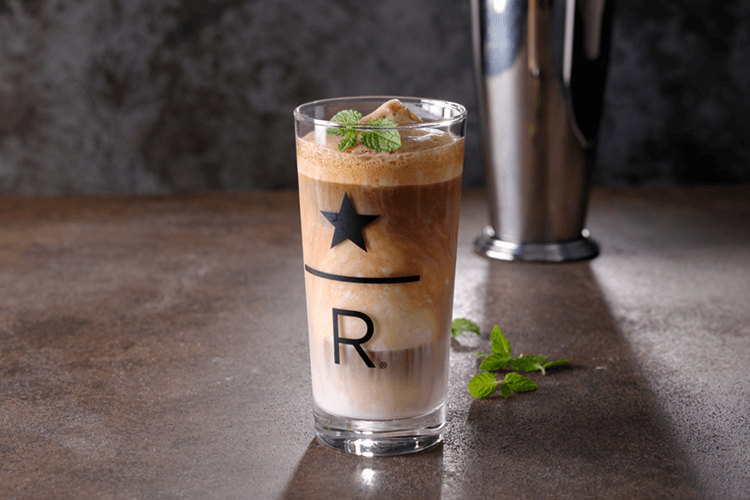 Shakerato Mint Freddo
Following in the footsteps of Roastery Tokyo's popular Cold Brew Freddo and Reserve® Bar's Shakerato Freddo, the next beverage to pour its way into the Freddo line-up is the Shakerato Mint Freddo. The rich espresso and shaken fresh mint bring a refreshing quality to the smooth ice cream. A perfect drink for the coming summer season.
But wait, there's more. The drink is also contains a drizzle of orange sugar syrup which is a mix of refreshingly sour and bitter orange peel and sweet sugar.
Information
Shakerato Mint Freddo
Release Date: June 10, 2019
Price: Micro Blend ¥950 / Single Origin ¥1,000 (Before Tax Prices)
Participating Branches: Starbucks Coffee 2-Chome Ikejiri, Starbucks Coffee 3-Chome Tamagawa, Starbucks Coffee 2-Chome Okusawa, Starbucks Coffee 5-Chome Daizawa, Starbucks Coffee 1-Chome Komazawa, Starbucks Coffee 2-Chome Shinishikawa, Starbucks Coffee 1-Chome Hatsudai, Starbucks Coffee 2-Chome Nakayamatedori, Starbucks Coffee Tokyo Midtown, Starbucks Coffee Tokyo Midtown Hibiya, Starbucks Coffee Ginza Tsutaya, Starbucks Coffee Shapo Funabashi, Starbucks Coffee LUCU Aosaka Floor B2F, Starbucks Coffee Namba Skyo Floor 3F
Starbucks Coffee Official Website: https://www.starbucks.co.jp/