LINE RECORDS Award-Winner yonkey Releases His First Single And Music Video With AAAMYYY
Last year, Kyary Pamyu Pamyu's agent company ASOBISYSTEM collaborated with LINE RECORDS; a music label managed by messenger app LINE. The collaboration saw a nationwide audition called ASOBISYSTEM THE AUDITION 2018 that aimed to seek out talented individuals. The winner was announced to be track maker and singer yonkey, who was presented with the LINE RECORDS award which grants his debut as a music artist from LINE RECORDS along with the privilege to release music digitally from LINE MUSIC. For yonkey's debut, he teamed up with electronic musician AAAMYYY to released his first single with a featured guest vocalist. The song is called Downer Love (feat.AAAMYYY).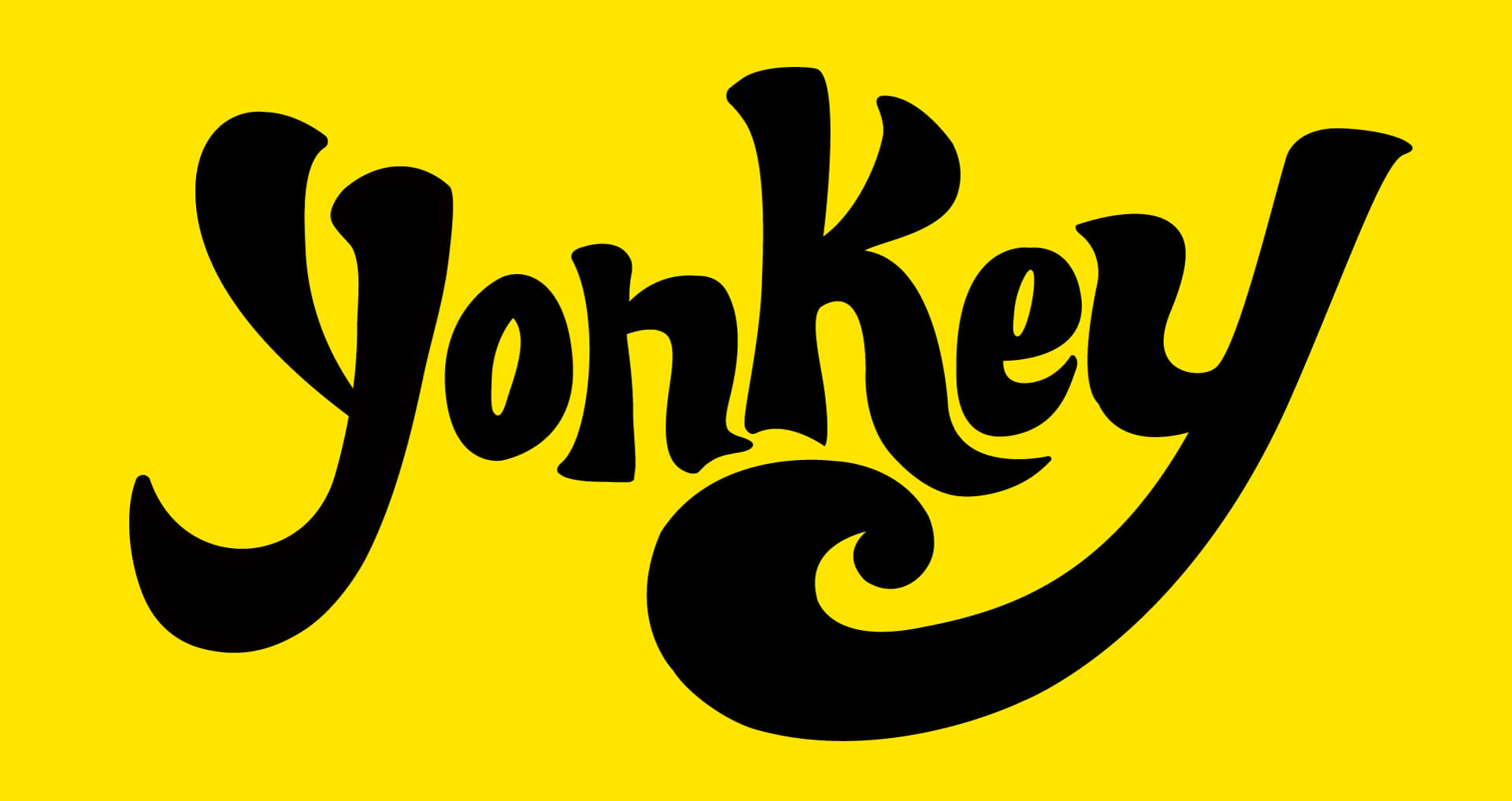 As an exceptional track maker, yonkey worked with AAAMYYY from lo-fi psychedelic pop band Tempalay to create a sensational song. yonkey fused his traditional songwriting style with cutting-edge electronic vibes and edgy hiphop. yonkey was in charge of overlooking all areas of the making of the single from the writing of the lyrics and music to the editing.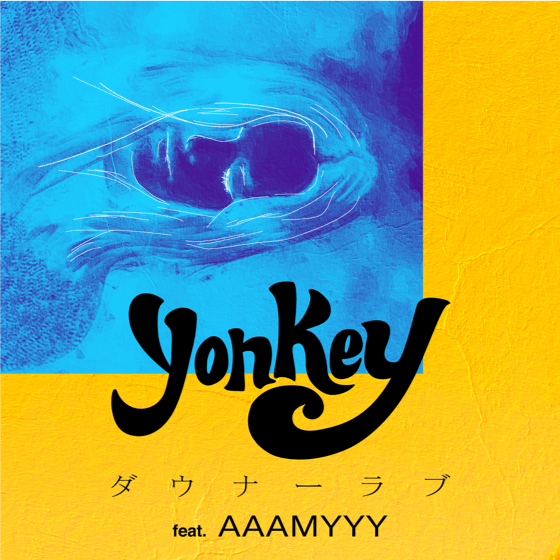 Downer Love is a song about a broken heart. While the song has a dark side to it, AAAMYY's relaxing vocals are like a beautiful streak of pure light. yonkey's unique vocal track layering is definitely worthy of note.
yonkey Downer Love (feat. AAAMYYY) Official Lyric Video
A statement by Yonkey:
I am so happy to have teamed up with AAAMYYY to now be releasing my first ever song as yonkey. I made this song about heartbreak because it really suits AAAMYYY's beautiful vocals. The song has a tight beat and the chorus builds up beautifully. I arranged it to give the song a beautiful reverberating echo.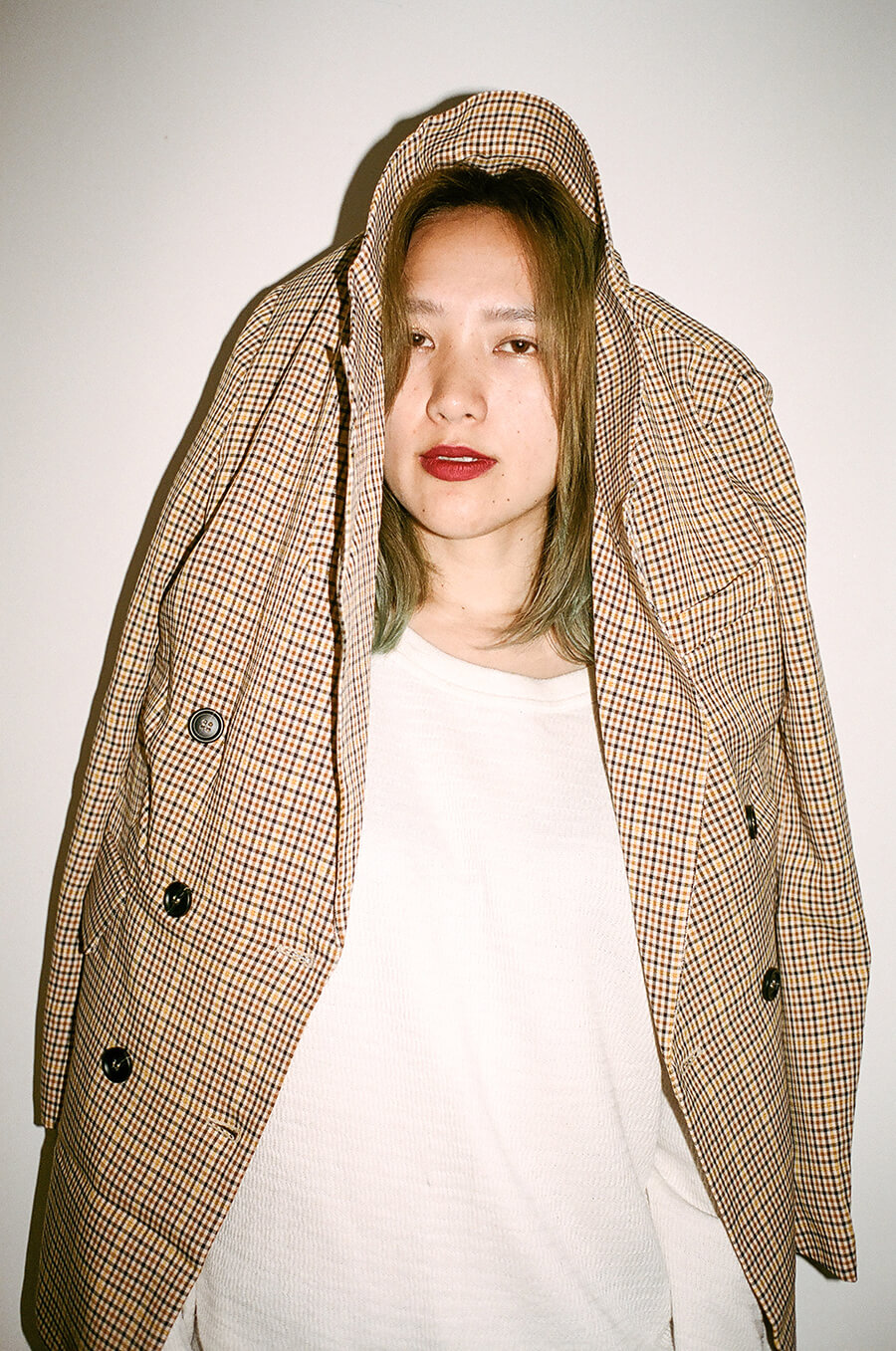 A statement by AAAMYYY:
yonkey's producing skills really shine through the track. The track is smoothly arranged down to the finest detail. From the breathing to the nuances hidden in the lyrics, yonkey has pushed himself to deliver a wonderful song that is full of positive vibes. One by one, yonkey is delivering his wonderful and interesting songs to the world, so please don't take your eyes off him for a second!
RELATED ENTRIES
yonkey & sanari Collaborate On New Song 'Time Slip' & Music Video Released

17-year-old rap artist sanari features on the newest and 3rd single by yonkey, Time Slip, which was released today together with a music video.

yonkey composed the melody, track, and lyrics for the song. Its catchy pop melody is addictive, especially when coupled together with sanari's silky vocals. The track is mixed with organic sounds like percussive beats and a music box sound. It's the perfect colourful springtime song for the season.

The music video was directed by malloonx, a young high schooler and video director.

yonkey | Comment

"The theme of this song is travelling between the past and and future. It has a warm tone to it, with percussive beats that make free use of sounds from everyday life and the sound of a music box. sanari's silky vocals match with it perfectly. I'm confident about this one! Please be sure to give it a listen!"

sanari | Comment

"When I first heard yonkey's track, I was taken aback that an artist as incredible as this existed! I know how amazing his tracks are, and how considerate he is down to the tiniest of details. There are times when the track goes in a completely different direction to what you were expecting too, so he's fun to listen to. But I was super glad I was allowed to sing how I felt on this pop piece!"

malloonx | Comment

"For this video I animated movements using only images. It was my first time trying it, but I think it came out pretty entertaining, even in a way for myself. The song yonkey has made is super catchy and pop. I feel good listening to it, so it was fun working on it."

Information

yonkey – "Time Slip (feat. sanari)"

Released: April 1, 2020 (Digital Release)

Download/Stream:  https://lin.ee/Bzyur7y/lnms

yonkey Drops New Track 'Haunter' in Collaboration with Chicago's Ace Hashimoto

yonkey is a 22-year-old music producer known for his edgy hip-hop electric fusion. Known as the front man in his band Klang Ruler, his YouTube videos are followed by a large number of enthusiastic fans consisting largely of teens and young people in their early 20s. Some of his videos got over 50,000 views in just two months. 

yonkey's second single, which has already been released,  features vocalist Ace Hashimoto (Brandun DeShay) who is famous for being in Odd Future alongside Tyler, the Creator and is also an avid Japan fan. Through the power of music, the two musicians crossed the international border, joining forces for an epic collaboration. yonkey from Tokyo composed the music and created the track, while Chicago's Ace Hashimoto wrote and sung the lyrics, layering it with a number of melodies and brushing up on the instrumental arrangement. 

The cleverly weaved lyrics are entirely in English and reflect Ace Hashimoto's edgy style. The flowing rhythm bounces with pop vibes. Mixing it with yonkey's refined track, the dope duo churned up their new song Haunter (feat. Ace Hashimoto). 

A statement by yonkey

It was a pleasure to have Ace Hashimoto jump in on my second ever track. With Ace's dope lyrics as the base for the song, I created a track inspired by lofi hip-hop, which is popular worldwide. I'm so proud of what we made so please check it out!

A statement by Ace Hashimoto

It was incredibly fun making Haunter. Usually I write songs while discussing the track in the same room as the artists and producers but this time, yonkey's manager was there to help with communication and we discussed our ideas over messages. It was a very unique experience for me to create a song with yonkey without directly talking to him. I first discovered yonkey's songs in Chicago through my manager and my friend Moe Shop. After visiting Japan in 2017, I became eager to work with Japanese musicians. It's usually difficult to work with Japanese musicians when you don't live in Japan but that just made this experience all the more special. yonkey is an amazingly talented producer and I'd love to make more tracks with him. It would be incredible if we could perform Haunter in Japan together and get Moe Shop to jump in on it too.

MOTOR CITY by Kenichi Asai To Be The Opening Theme Song For Upcoming Anime No Guns Life

No Guns Life is a manga series created by Tasuku Karasuma which has been serialized in Shueisha's Seinen magazine Ultra Jump. An anime version of this manga has been created and will premiere in October 2019. We have now discovered that the opening theme song for the anime is MOTOR CITY and was written by Kenichi Asai.

The second anime trailer for No Guns Life, in which you can hear a snippet of MOTO CITY, has also been released. The anime adaptation of No Guns Life was created by Madhouse, who are popular for their anime adaptations of Overlord and BLACK LAGOON. 

© Tasuku Karasuma/Shueisha, NGL PROJECT

Uru's New Song Negai Becomes Ending Song For New Anime Granbelm And Gets Music Video

 Uru's new single Negai will be released on September 11 and will be available for downloading and streaming from July 26. The official music video has just been uploaded on YouTube. 

Negai is a down-to-earth song which paints a world of a happy place that is filled with the people most important to you. It contains strong feelings of not wanting to let go. 

Uru Negai YouTube ver.

Atsunari Toushi, who was previously involved in the making of the music videos for Uru's songs Freesia and Shiawase no Uta, was in charge of making the music video for Negai. The music video contains scenes of a utopia where two young sisters are living a beautiful life together as well as an empty dystopian scene where one of the girls can be seen stood in a plain white dress.

A statement by Atsunari Toushi

Uru's lyrics perfectly depict the story of two young girls who are forever close. We hope that you will be struck by many emotions when you watch this video. This entire creation is but a beautiful story and music. We hope that viewers who watch and listen will want to hold those precious to them even closer as they enter the world we have created in the new music video. Please take a look and enjoy both the beautiful scenes and the music. 

 Along with the release of the music video, the lyrics for the full song have been released on song lyric website UTA-NET (Japanese only).

Negai has also been chosen to become the ending theme song for the new original anime Granbelm. You can enjoy the new song on air from today. Granbelm is directed by Masaharu Watanabe, who is also known for directing Re:Zero − Starting Life in Another World. Original character designs were created by Shinichiro Otsuka and the series was structured by Jukki Hanada, who is famous for many works including directing multimedia project Love Live! There was an advanced screening of the anime a few days ago, which received a great response. This is one of the most sensational topics in the media and is snatching up the attention of many anime fans. 

Information

Negai

Release: September 9, 2019 

First Press Limited Edition: (CD+DVD) AICL-3753~4 ¥1,900 (after tax)

Regular Edition: (CD) AICL-3755 ¥1,200  (after tax)

Limited Pressing Edition – anime version (CD+BD) AICL-3756~7 ¥2,000  (after tax) 

Special Edition Website: https://uru-official.com/feature/negai

 

Uru Official Website: http://uru-official.com

Granbelm 

Premiere: July 5th (Broadcast by: MBS/TBS/BS-TBS Animeism)

Official Website: http://granbelm.com

Teen Artist MANON Releases New Song AIR KISSING feat. KM & LEX Produced By KM

After collaborating with popular rap crew Normcore Boys to release "2 LIVE IN A REAL WORLD feat. Normcore Boyz", MANON continues to collaborate with cutting-edge artists of the new generation such as Sleet Mage and Yuckle. She has now completed a brand new song called AIR KISSING  feat. KM & LEX which is guaranteed to be a big hit.

The song was produced by KM, whose popular tracks drive the current hiphop scene. KM has previously remixed ANARCHY, SALU, BADHOP and much more. The theme of MANON's new song is midnight. This emotional and sentimental trap hiphop song sets the scene for MANON to tell the story of a female high school student and her fleeting heart. Midway through the track, the song takes a drastic turn, where edgy teen rapper MANON allows LEX to take over for the second half. LEX picks up the pace for part two with an emotional tone. As the song becomes more and more intense every second, there is no doubt that this is the next teenage anthem. 

The music video has already been posted on YouTube. In the video, MANON can be seen wearing items from her collaboration collection with WEGO. This collection, which even includes collaboration T-shirts, will be released for limited sale at selected WEGO stores from July. Please check them out.

List of Japanese Artists Performing Theme Songs for Popular 2018 Anime Series

Anime is loved by people across the world. One big aspect that can make an anime memorable for people is the music used, whether it's an opening theme, ending theme, insert song or background music.

Let's take a look at some of the Japanese artists in charge of songs for ongoing and upcoming anime series this year. Perhaps you'll discover a new favourite band or singer.

Wagakki Band – "Kyoto Teramachi Sanjou no Holmes"

Kyoto Teramachi Sanjou no Holmes is a popular mystery light novel series written by Mai Mochizuki. The series has sold over 700,000 copies and won the Kyoto Book Awards in 2016. The anime adaptation began airing on July 10, for which Wagakki Band's song Sasameyuki from their album Otonoe is used as the opening theme. The song is an intricate fusion of rock band power, traditional Japanese instruments, and orchestral instruments.

 

Yuzu – "Crayon Shin-chan"

Folk rock duo Yuzu's new song Mascot will serve as the newest theme song to the popular ongoing anime series Crayon Shin-chan. The song will hit shelves in Japan on August 1. Described as a 'party song,' Yujin Kitagawa wrote and composed the pop number which has an electro sound and elements of ska and reggae.

Lenny code fiction – "My Hero Academia" Opening Theme

Lenny code fiction's highly anticipated new song Make my story will be released on August 22. The song also features as the opening theme song to the third season of the hugely popular ongoing anime series My Hero Academia. It's a catchy, feel-good track that can be said to be the band showing their true value. Its positive and courageous message is the perfect match for a show like My Hero Academia.

Masaki Suda – "My Hero Academia" Ending Theme

Masaki Suda will release his new single Long Hope Philia on August 1. A different arrangement of the song titled Long Hope Philia (TV Limited) is being used as the ending theme for season three of My Hero Academia. The song was released digitally on July 14.

 Maaya Uchida – "SSSS.GRIDMAN"

Voice actress and singer Maaya Uchida released her anticipated second album Magic Hour on April 25, 2018. She will provide the ending theme for the 2018 fall anime series SSSS.GRIDMAN. The song, titled youthful beautiful, will be released as her 8th single on October 17, 2018.

Be sure to check out each of these songs yourself and see how they match their respective anime series.

MMN Festival 2018 Report: Idol Stage at Tower Records Shibuya Rooftop SKY GARDEN

MOSHI MOSHI NIPPON FESTIVAL 2018 in SHIBUYA delivered Japanese culture to the world from Shibuya. The event saw 16,000 people attend across the two-day period to experience a new kind of Japanese festival.

This report will cover the Featuring Japanese new music "MOSHI MOSHI MUSIC FESTIVAL" event that took place at SKY GARDEN on the rooftop of Tower Records Shibuya, a place which which has built a history of music in Shibuya.

Idols are one aspect of Japanese culture that Japan can boast to the world. The event showcased a line-up of idols groups that MOSHI MOSHI NIPPON (MMN) want to introduce to the world. Let's take a look at the idol stage which was packed full of Japanese 'kawaii'!

Kicking off the performances on Day One was two-member idol unit C-Style from the city of Kisarazu. They left a strong impact on the crowd dressed in red and blue sailor outfits and donning sunglasses.

Next was another two-member unit, Kus Kus. Their perfectly coordinated choreography captivated the audience as they danced to the tune of easy-listening electro pop.

Wyenra were the third act. If you were to divide shadows and sunshine they are a group who certainly bring the 'shadow,' wrapping the crowd with the dark side of springtime weather.

The fourth group were dancing rock idols QUEENS. Wyenra debuted this year on February 10th while QUEENS debuted on January 31st. You would never know these groups had formed so recently with their magnificent performances.

As the sun started setting on SKY GARDEN, Jewel☆Neige stepped onto stage wearing dazzlingly beautiful white and silver outfits. The audience made a huge display of their excitement with the group's unshakable performance.

Act number six was 5-member group CY8ER. There was a sense of mutual elation with everyone gathered in the crowd with the group's Japanese-esque-incorporated future bass songs with easy choreography that even first-timers seeing the group could copy.

The seventh group on stage was Nankini! Unfortunately, one member was unable to make it, but the remaining two put on a thrilling performance with everything they had. If you wanted to see them three of them together then be sure to check out another one of their events.

The final idol group of Day One was Yamakatsu whose fired up performance also had the people in the crowd psyched and singing as they wrapped up the day with the right amount of exhilaration.

The top batters for Day Two were C-Style once again. For the second day the members wore special green happi coats which had the Japanese character 'mo' (も) on the back.

Following them was NEO JAPONISM who made their debut in December 2017. Their 'neo' sound had the crowd pumped. Their outfits had a mode taste to them and incorporated a traditional Japanese style which looked pretty even on an outdoor stage.

Act three was Yamakatsu who also performed on Day One. They put on a galvanizing performance to even more people this time. And although they didn't perform it on this day, people are looking forward to their new single distopia set to hit shelves on April 17th.

Next was The Dance for Philosophy for which over 400 people turned up to the roof. The group wowed the packed venue with their funk numbers and outstanding vocal abilities.

PPP!PiXiON were next to grace the stage. Despite one member graduating from the group leaving them with four members, there was some serious support from the fans as each of them put on an energetic performance.

Sakidori Hasshinkyoku who went on stage as the sixth act began their performance with their song Karimen Destiny which was released in February. They wrapped up their setlist with their staple track Gimirepa and brought much excitement to the floor.

Following them was APPARE! Harajuku who are tied to the same studio as Sakidori Hasshinkyoku. Their setlist also inevitably livened the atmosphere, and their final song Harajuku Sunny Day had the crowd so pumped as if the building was going to fall down.

As night turned and the rooftop turned to black, the progressive sound and singing abilities of the four members from sora tob sakana established their style as unique – even in the idol world.

Pulling the curtains shut on Day Two was idol group Lovely Doll. The performance from the seven members was the kind of performance you'd expect from such a seasoned group. They finished up Day Two with Calendar Girl which was voted as the number one most popular song amongst fans.

MOSHI MOSHI NIPPON FESTIVAL in SHIBUYA 2018

MMN Festival 2018 Report: MOSHI MOSHI MUSIC FESTIVAL & Up-and-Coming Artists at Tower Records

The MOSHI MOSHI NIPPON Project has one goal: to promote Japanese pop culture to the people of the world. On March 24th and 25th, MOSHI MOSHI NIPPON FESTIVAL 2018 in SHIBUYA was held, delivering Japan's popular culture to the world from the Shibuya and Harajuku area.

There were several places this year's festival took place. One of those locations was Tower Records Shibuya, where we held a music event titled "Featuring Japanese New Music: MOSHI MOSHI MUSIC FESTIVAL." Here, music artists with huge influence in the scene, as well as music media companies who have hooked up with new talent, came together as curators to deliver a fantastic showcase of promising artists. The event took place at the CUTUP STUDIO on B1F of Tower Records Shibuya.

Day One at the CUPUP STUDIO saw many performers. This included MANON, a hopeful new artist signed to ASOBISYSTEM, as well as three other artists recommended by music media company Spincoaster: SIRUP, Mizuki Ohira with Kobayashi Utena, and The Wisely Brothers.

Recognised R&B artist SIRUP warmed and spellbound the room with his sugary vocals and mellow, infectious beats.

Mizuki Ohira rocked the steelpans while Kobayashi Utena played the marimba, giving rise to an exotic musical co-performance. Three-piece female band The Wisely Brothers sent forth new-age girl power with their heavy garage rock. They also spoke about there being so much manga in Japan as one of the things they like about the country.

The second half of the event was graced by an MC battle produced by WREP, a hip-hop radio channel, hosted by Zeebra and Hachi Moji. Four spectators from the audience were appointed as team leaders and had to create teams from the 12 battle MCs present at the show.

The 4 teams battled it out in a tournament for the title of best MC. MCs that participated in the battle included MC Seishain, MC Matsushima, MC MIRI, Kizal, SAM, SHO GEN, Datemegiri, TKdakurobuchi, NiLL Nico, 8×8=49, FRANKEN, and Yuma.

Team SHO GEN, TKdakurobuchi & NiLL Nico and Team MC Matsushima, MC Seishain & SAM came out victorious. At the end of the battle, the chief members of the teams SAM and TKdakurobuchi clashed in a final battle with SAM taking the crown. The winning team took home a cash prize with the hip-hop fans in the crowd in a flurry of excitement. This marked the end of the first day.

For Day Two, Natalie Music worked as curators for the live stage event "Live Natalie meets MOSHI MOSHI NIPPON." MISMOPE were the first on stage with their spacey performance, followed by Nemuri Haru, who left a huge impact with her mad mix of poetry and rap.

Monari Wakita fitted in nine songs in 30 minutes, demonstrating her multi-layered musicianship. The packed-out CUTUP STUDIO also got involved with some fiery call & response.

Atarashii Gakkou no Leaders wowed the audience with their infectious outlook and sharp, nimble dancing. During their song Saishuu Jinrui, which is the lead song taken from their first major album Mae Narawanai released on March 21st, they demonstrated their acrobatic bodies to the tune of a lively piano.

Five-member band Luby Sparks, who are recognised in the British alternative rock scene, also announced their new vocalist Erika for the first time.

The last performer of the day was SHE IS SUMMER, who performed a string of popular hits such as Machiawase wa Kimi no Iru Shinsen and Tobikiri no Oshare Shite Wakarebanashi wo. The two-day festival came to a close with MICO's energetic, jumpy performance.

Japanese artists that are active overseas are attracting attention every year. Let's take a look at some Japanese artists (together with some music videos) who are preparing to embark overseas on tour.

Kyary Pamyu Pamyu

Kyary Pamyu Pamyu held her first ever Halloween themed solo concert "THE SPOOKY OBAKEYASHIKI ~PUMPKINS STRIKE BACK~" at the Tokyo Metropolitan Gymnasium on October 28th and 29th last year. The show was inspired by Japanese haunted houses, known as obakeyashiki, and saw 15,000 fans creep up to the venue. The horror movie-esque trailer that was released to advertise the concert, as well as the stage performance at the show itself, became the talk of the town in Japan. Now, Kyary's Halloween show is heading overseas on a world tour! Kyary will deliver an original performance for her international fans who have been awaiting her return!

Full Details: https://www.moshimoshi-nippon.jp/94229

Kyary Pamyu Pamyu – "Ninja Re Bang Bang"

Jin Akanishi

Jin Akanishi received "Asian Most Popular Japanese Artists" at the 20th China Music Award (CMA) in April 2016. He also ranked in at 31st place in "The 100 Most Handsome Faces of 2015" by TC Candler, a US Independent Critics movie website, in 2016. It has been announced that his performance at Makuhari Messe Hall in Chiba Prefecture set for 30 March 2018 as part of his JIN AKANISHI LIVE TOUR 2018 "Blessèd" will be screened live at theatres across Japan as well as Vie Show Cinemas Taipei Hsin Yi in Taipei and FESTIVAL GRAND CINEMA and GH Citywalk in Hong Kong.

 Full Details: https://www.moshimoshi-nippon.jp/93041

Jin Akanishi – Fill Me Up (Official Music Video)

amazarashi×Aimer

amazarashi, who released their fourth album Chihou Toshi no Memento Mori in December last year, and Aimer, who recently released her fourteenth single Ref:rain / Mabui Bakari, are teaming up to head on tour together. amazarashi × Aimer Asia Tour 2018 will take the two artists to Shanghai, Taiwan and Singapore. This dream collaboration between two original and unique artists comes in response to the burning desire emitted from people for them to play in Japan, garnering them much attention from fans of both artists.

 Full Details: https://www.moshimoshi-nippon.jp/85769

Amazarashi – "Monday" Trailer

Aimer – "Mabui Bakari"

LiSA

LiSA is an international rock heroine who has earned a reputation both in Japan and overseas. In addition to dates in Japan, her LiVE is Smile Always~ASiA TOUR 2018~ will take her to Singapore on July 21st, Hong Kong on August 11th, and Taipei on August 18th. More dates are scheduled to be announced. Nobody can contain their excitement for more news!

 Full Details: https://www.moshimoshi-nippon.jp/80914

LiSA – "Thrill, Risk, Heartless" -YouTube EDiT ver.-

FLOW

Five-member rock band FLOW will hold a tour titled FLOW 15th Anniversary TOUR 2018 "Anime-Shibari" ―Latin America Tour― which will take them to Brazil, Mexico, Brazil, Argentina and Chile for 9 performances starting in July. FLOW have been working actively in foreign countries since they started working in Dallas, U.S.A. in 2006. They have been held shows in numerous countries and in 2015 they held a world tour in 8 countries around South America. So far, they have visited 18 countries and played 43 concerts. Full details for FLOW's overseas tour can be seen via their official Facebook page, so don't forget to check it out.

Full Details: https://www.moshimoshi-nippon.jp/89887

FLOW – "GO!!! ~15th Anniversary ver.~" (Music Video Full Ver.)

Cornelius

Cornelius performed his first nationwide tour in Japan in almost 9 years back in November. The "Mellow Waves Tour" saw the Shibuya-kei artist tour across 8 cities for 8 performances. The curtains closed for the final date of a hugely successful tour last year. But Cornelius announced a "Mellow Waves Tour 2018″ which will see him embark across Mexico and North America between March 3rd and March 20th. This will be his first overseas tour since releasing his latest album "Mellow Waves" on June 28th. Cornelius will first perform as a headliner at Festival NRMAL in Mexico City before making his way to North America where he will also have CDs and LPs for sale.

 Full Details: https://www.moshimoshi-nippon.jp/76634

Cornelius – The Spell of a Vanishing Loveliness

SCANDAL

In 2016, SCANDAL toasted to ten years since their formation, and this autumn, they will celebrate their 10th anniversary since their major debut. The band released their eighth album HONEY last month which peaked at number one on Japan's iTunes album charts on the day of release and ranked number one in iTunes J-pop charts across the globe including Hong Kong, Thailand, Singapore, Malaysia and Peru. SCANDAL will held on their SCANDAL ASIA TOUR 2018 "HONEY" in June. Anticipation is high for Japan's representative all-female band.

 Full Details: https://www.moshimoshi-nippon.jp/91560

SCANDAL – "Platform Syndrome"

Look forward to these internationally active Japanese artists coming to a city near you in 2018!

Introduce to you some Japanese artists who are popular the world over

In this article, I will introduce to you some Japanese artists who are popular the world over. The popular songs of each artist and live information are noted.

Wednesday Campanella

Wednesday Campanella is a unique hip hop unit. The video of "Momotaro" was played more than ten million times and is a song which is popular throughout the world. The unit is going to perform in Los Angeles on the 28th and 29th of Ocotber and in Hongkong on the 18th of November.

Detailed information:http://www.moshimoshi-nippon.jp/71443

SKY-HI

SKY-HI is a unique, one-and-only artist and his hip hop music is gaining high reputation. The all-Japan LIVE HOUSE tour "SKY-HI Round A Ground 2017" will be held in 24 cities (25 lives) including in cities like Shanghai, Taiwan, Hongkong, LA, NY, PARIS and LONDON. The digital album "Marble" released on the 6th of October on the Internet won the first place in the charts of iTunes.

Detailed information:http://www.moshimoshi-nippon.jp/70803

BAND-MAID

BAND-MAID is a rock band consisting of five female members. Their most popular song is "REAL EXISTENCE." They call their lives "serving" and the fans "masters" or "mistresses" to choreograph the world of a "maid." However, their music is hard rock which has a gap between their visual. They are now holding a world tour called "BAND—MAID WORLD TOUR 2017."

Detailed information:http://www.moshimoshi-nippon.jp/67157

Niji no Conquistador

The theme of Niji no Conquistador is "every day is a cultural festival!" The name of the group was decided with the aim of being a group which will conquest the hearts of the fans with various characters like a rainbow. More than 200 audience gathered to their one-man live held in Taiwan in August and the venue was filled with excitement. You should check out their music video featuring cute bathing suits "Kimiha Mujaki na Natsu no Joo."

May'n

May'n is an artist who offers many opening/ending themes to animations, games and movies. She participated in J-POP SUMIT held in San Francisco and released her 5th album "PEACE of SMILE" on the 18th of October and it can be said that she is a very popular artist gaining popularity throughout the world. Her popular song "Yamaidare darlin'" gathered much attention as an opening theme of "AQUARION LOGOS."

Detailed information:http://www.moshimoshi-nippon.jp/63027

TEMPURA KIDZ

"TEMPURA KIDZ" is a dance & vocal performance unit from Harajuku. Although all the members are teenagers, they are full-fledge performers who have rich experience in performing on many stages. There must a lot of people who will be glued to their performance and colorful costumes. The music video of "CIDER CIDER" is gaining popularity among foreign fans. They have performed in many countries including Tai, Philippine and Myanmar.

Detailed information:http://www.moshimoshi-nippon.jp/20850

How did you like our introduction of 5 popular Japanese artists? Why not check out these artists who are working hard in foreign countries.