Harajuku Summer Festival 2019 to Take Place at Togo Shrine
GLOBAL PRODUCE, a Japanese event organiser, is set to sponsor Harajuku Summer Festival 2019 which will be held at Togo Shrine in Harajuku, Tokyo on August 23. Bringing together professional event producers, the festival will combine elements of traditional Japanese culture with the latest trends.
Food trucks and stalls will open in the dozens, including appearances from the shaved ice shop Kooriya bebe which makes its fluffy shaved ice from the natural spring waters of Mount Fuji―perfect for the hot weather―as well as Ichika, a cafe known for its tapioca Japanese tea lattes made with high quality tea leaves from Kagoshima. Current popular restaurants will also serve up delicious summertime food. There will even be the Harajuku Bon Odori 2019 dance event, and the marchers for the Tokyo 2020 Olympics will also be present.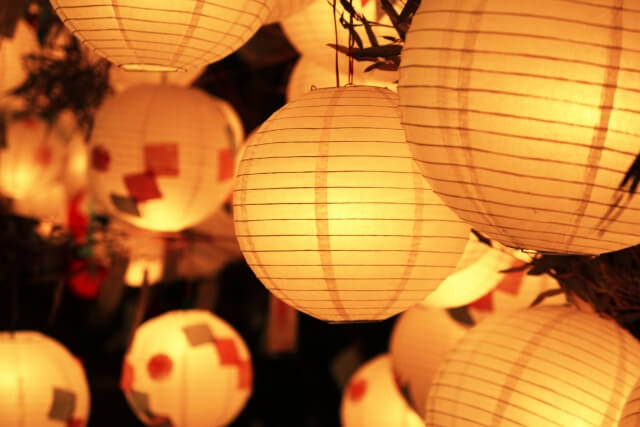 Tokyo Bijin Project will make their first ever live appearance, a group of shining Japanese women with "wisdom, dignity and compassion" who are set to speak out for other strong women. They will talk leadership, interpretation, attending to people, the spread of Japanese culture, and more.
If you are in Japan for the summer then make sure you attend all of the different summer festivals you can.
Information
GLOBAL PRODUCE presents Harajuku Summer Festival 2019 at Togo Shrine
Date: August 23, 2019
Time: 19:00-21:00 (Reception open from 18:30)
Location: Togo Shrine (1-5-3 Jingumae, Shibuya, Tokyo)
Togo Shrine Official Website: http://www.togojinja.jp/
RECOMMENDED ENTRIES
Goldfish Art Exhibition Begins at Ooedo-Onsen Monogatari in Tokyo Odaiba

Onsen theme park Ooedo-Onsen Monogatari in Odaiba, Tokyo launched its biggest event of the year Kingyo Matsuri Art Exhibition on June 24. The festival feature a range of exciting exhibits including Japan's biggest terrarium developed by aquarium creator Masanori Miyazawa.

Aquarium ①: Japan's biggest Japanese-style Terrarium

A terrarium is a sealable glass container inside which soil is placed to grow plants. Aquarium creator Masanori Miyazawa, who goes by the artist name GA☆KYO, has built Japan's biggest Japanese-style terrarium which represents the change from the old generation into the new. Standing at 5-meters tall and stretching 1.5-meters wide, the terrarium makes use of bonsai, moss and driftwood.

Aquarium ②: Yukata x Aquarium x Photo Spot

Inspired by the ladies of Edo Castle, beautiful cylindrical fish tanks with kimonos wrapped around them act as a great photo opportunity together with the goldfishes.

Aquarium ③: Meet the 1 Million Yen Ryukin Goldfish

This innovative art installation pairs the Ryukin, a type of Japanese goldfish that has been sold in long-standing fish shops for more than 200 years, with onigawara decorative tiles that have been used to ward off spirits since ancient times, bonsai and more. Also in the exhibit is the "Pre-Edo Goldfish Tearoom" and "Large Round Fish Tanks."

Summer Festival Drinks & Desserts

From Left: Blue Goldfish Shaved Ice: ¥550 @ Kuranoe / Goldfish Blue Hawaii Soda: ¥580 @ Yumeakari / Blue Mojito: ¥850 @ Ooedo Cafe

Feel the festive spirit with these summery drinks and desserts.

Goldfish Goodies

The souvenir store Ryokokuya is selling a range of goldfish themed merchandise perfect as gifts and souvenirs or for taking on summer trips with you.

Ice Cream Lovers' Paradise: Over 100 of Japan's Best Ice Creams Unite at Ice Cream Fair in Hokkaido

For six days only, The most mouthwatering ice cream flavours from all over Japan are heading to Sapporo Kita 3-jo Plaza AKAPLA for the regional ice cream fair Aipaku Hokkaido in Sapporo 2019. The ice cream fair will start on August 15 and end on August 20, 2019. 

The concept of Aipaku® is to make everyone's childhood dream into a reality; a paradise park where visitors are surrounded by the most delicious ice cream flavours that are found countrywide.  The Japan Ice Mania Association carefully selected heart-melting ice cream flavours from all over Japan to sell at this event. The event has been running since 2015 and has so far welcomed approximately 2 million satisfied ice cream lovers, making it the largest ice cream event in Japan. Visitors can tuck in to their ice creams straight away or buy cooler bags and dry ice at the venue to take it back home as a souvenir.

This time, Aipaku Hokkaido in Sapporo 2019 is completely changing its lineup. Compared to when it was last run in 2017, this year will see many ice creams and ice cream brands that are new to Hokkaido making their debut. If you are an ice cream lover, this is a paradise world you just cannot miss out on. 

Kikyou Shingen Soft/KIKYOUYA (¥500)

Since being launched in 2015, this ice cream has become the star of the show at Aipaku. This ice cream is otherwise only available in Yamanashi prefecture. The beautiful scent of the soft serve ice cream's kinako roasted soy bean will be the first thing to reach your nose. This ice cream is made with the original, rich-flavored brown sugar syrup of Yamanashi prefecture. 

Manhattan Roll Ice Cream/ Manhattan Roll ¥850

Roll Ice Cream is currently a big hit in Japan, so naturally it has infiltrated into this ice cream fair. This ice cream is not made using eggs like conventional ice creams. It is made with a unique combination ratio of milk, fresh cream and syrup. The result is a smooth ice cream which is rich but not overpoweringly sweet. 

Double Ruby Fantasy/ MAISON GIVRÉE/¥600

This is an Aipaku-limited ice cream. Its rise to fame occurred as a result of the World Championship of Pastry Ice Cream and Chocolate which took place in Milan in 2015. This Aipaku-limited soft serve ice cream was created by Team Japan's captain and world champion pâtissier Hiroyuki Emori. It is covered in sugar-coated ruby chocolate and decorated luxuriously with almonds, hazelnuts and pistachios. The pink colour is enough to melt your heart. 

Aipaku Original Häagen-Dazs Sundae/ Aipaku Official ¥800

This is an original sundae flavour that can only be obtained from Aipaku. The ice cream is made using Häagen-Dazs vanilla ice cream with a generous layer of luxurious whipped cream. This is drizzled with a rich caramel sauce. Crispy feuillantine, which is made by smashing baked crêpe batter, accents the flavour and adds texture. Chunky slices of banana and salty vanilla-roasted peanuts are placed on top. This is a special sundae that ice cream-lovers will not be able to resist. 

These are just a few of the vast range of ice creams you could be trying. There are just so many that you will be frozen for choice. The venue is also easy to access from Sapporo station. This is a wonderful way to leave the house and enjoy a Japanese summer whilst staying refreshed. 

*Prices after tax stated above

* The ice creams at the event may differ to the images above.

Information

Ice Cream Fair Aipaku Hokkaido in Sapporo 2019

Running: August 15 ー 20, 2019

Opening Times: 11:00 ー 20:00

Venue: AKPLA, (Sapporo Kita 3-jo Plaza)

Kita 2 Jonishi, 4/ Kita 3 Jonishi 4, Chuo Ward, Sapporo, Hokkaido

Free entry. 

Takeaway: If you wish to purchase ice creams to take away, please consider purchasing a cooler bag and dry ice (保冷バッグ+ドライアイス) at the venue.

Aipaku Official Website: http://www.i-89.jp

See Traditional and Modern Japanese Culture Collide With Yukata, DJs & More at Tokyo's Hamarikyu Gardens

The three-day Hamarikyu Oedo Cultural Festival will take place at the beautiful Hamarikyu Gardens in Tokyo from August 23 to 25. It will be produced by international fashion designer and stylist Junko Koshino.

The boisterous festival is a coming together of Japan's traditional Edo period and modern times which will be celebrated with a myriad of exciting experiences.

The centrepieces of this year's event are the DJ performances and Yukata Fest which will take place around the two 6-meter tall pillars in the garden's plaza. DJ KOO will appear as a special guest on Friday August 23rd while Japanese models Arina Urahama, Sayaka Shimizu and YORI will take the spotlight on Saturday 24th wearing Edo-style outfits with a contemporary pop spin all made by Junko Koshino.

During the Yukata Fest, there will be taiko drumming along to the DJ performance. Three people from the Eitetsu Fu'un no Kai―a group supervised by famous Japanese musician Eitetsu Hayashi―will be the drummers. The Fest will mash together traditional Japanese music with modern DJing.

Expect to be thrilled with an up-close performance of kendo swordsmanship, iai―the art of drawing one's sword―and a showcasing of naginata, a type of long pole weapon. There will also be a play area where you can play karuta with the Hyakunin Isshu one-hundred poems which was popular during the Edo period, blow bubbles, and more.

And of course, there'll be plenty of Japanese food to tuck into as well served at one of the many booths. This includes namie yakisoba, a local speciality soba noodle dish adored by the people of Fukuoka which will be served as part of maintaining the culture, a Fukushima no Sake standing bar which has won the top award in the Shinshu Kanpyokai 7 years in a row, and so on.

Specially prepared traditional Japanese wagashi confections produced by Junko Koshino will also be sold as part of a collaboration project with Ito En who are sponsoring the event and holding a special tea party. They are limited in availability, and those lucky few who do get a spot will be able to enjoy tea and sweets while enjoying a view of the spectacular Japanese-style gardens at the Nakajima No Ochaya cafe.

Visitors will also be able to pick from a wardrobe of bright and colourful yukata, including some designed by Junko Koshino, at one of the booths at the festival and have them fitted on from them. Those who arrive already dressed in a yukata will receive free entry to the festival!

You'll completely forget you're in the boisterous city of Tokyo while at this traditional x modern fusion of a festival. If you're in Japan this summer, then don't miss out. More details of the festival and its content can be found on the official website below.

Information

Hamarikyu Oedo Cultural Festival 2019

Date/Time:

August 23 @ 17:00-21:00
August 24 @ 11:00-21:00
August 25 @ 11:00-17:00

*Hamarikyu Gardens are open from 9am as usual while the festival is running

Location: Hamarikyu Gardens (1-1 Hamarikyuteien, Chuo Ward Tokyo)

Price: General ¥300 / 65+years ¥150 (Free for elementary school children and younger, residents of Tokyo, and middle school student residents and younger)

*Free entry for those wearing a yukata

Official Website: https://hamarikyu-event2019.jp/
RELATED ENTRIES
Demon Slayer: Kimetsu no Yaiba x Lagunasia Theme Park Collaboration Event Begins in March

Lagunasia, a theme park managed by Laguna Ten Bosch, has announced an event in collaboration with the TV anime series Demon Slayer: Kimetsu no Yaiba which will run from March 6 to June 5.

©Koyoharu Gotouge / Shueisha・Aniplex・ufotable

©Koyoharu Gotouge / Shueisha・Aniplex・ufotable

The event will feature an immersive attraction called "Trial of Recollection: Tanjiro's Journey" as well as a rally event to hunt down all the stickers around the theme park, a Demon Slayer themed menu line-up, exclusive merchandise, and more.

Further details will be announced in the coming months.

Harajuku's BOTANIST Tokyo Reveals its Spring 2021 Menu

BOTANIST's flagship shop BOTANIST Tokyo is set to begin serving up its spring season menu for the new year at its second floor BOTANIST Cafe from January 8 to March 31.

Quinoa Teapot Salad & Potage (Vegan-Friendly) | ¥1,500 (Tax Included)

A sophisticated salad of quinoa, crunchy carrot and red onion, tomato, and more, all served in a cute teapot.

Salmon Salad & Waffles | ¥1,500 (Tax Included)

Naturally sweet vegan waffles with lime-drizzled vegetables and served with slightly salted salmon and cream cheese. Pour over the maple syrup to make the cream cheese even richer and enjoy a completely different flavour.

Cherry Blossom Jelly & Fromage Mousse (Vegan-Friendly) | ¥50 (Tax Included)

Refreshing cherry blossom flavoured jelly made with rich and velvety soy cream. The cherry blossom petal topping and sparkly appearance of the jelly makes this a luxurious looking dessert.

Cherry Blossom Chiffon Cake | ¥800 (Tax Included)

A fluffy cherry blossom chiffon cake dusted with cherry blossom powder. It's a sweet and subtly salty mix topped with fresh cream.

Left: Three Berry Smoothie, Right: Strawberry & Raspberry Sweet Sake Smoothie (Vegan-Friendly) | ¥850 Each (Before Tax)

The Three Berry Smoothie incorporates the chunky texture of strawberries, sweetness of blueberries, and tangy taste of raspberries, creating a rich but not overly-sweet beverage. The Strawberry & Raspberry Sweet Sake Smoothie is one to go for if you love amazake.

Strawberry Decoration Hot Chocolate (Collaboration Drink) | ¥800 (Tax Included)

This luxurious strawberry hot chocolate is made in collaboration with Dari K, a craft chocolate maker who uses high quality cacao beans from Indonesia.

Select items on the spring menu are available for takeout as well as via Uber Eats in Japan, perfect for enjoy an indoor hanami this year.

BOTANIST Tokyo's first floor shop will also release its spring series of products, such as the limited edition Botanical Spring Hair Perfume.

Information

BOTANIST Tokyo
Address: 6-29-2 Jingumae, Shibuya, Tokyo
TEL: Floor 1F Shop: 03-5766-3777 / Floor 2F Cafe: 03-5766-3778
Opening Hours: 11:00-19:30 (Currently operating on decreased hours)
Official Website: https://shop.botanistofficial.com/ 

Demon Slayer: Kimetsu no Yaiba Anime Event Slashes Into Kyoto Until March

An event centred on the TV anime series Demon Slayer: Kimetsu no Yaiba is now taking place in Kyoto at Toei Kyoto Studio Park, Kyoto Railway Museum, and Shijō-Ōmiya Station and Arashiyama Station on the The Keifuku Randen Tram Line until March 14, 2021. Fans of the series can participate in a 'keyword rally' where they'll be walking around Kyoto trying to locate specific words to win prizes, enjoy unique Demon Slayer exhibits at each of the venues, gets their hands on original merch, tuck into themed food, and more.

Pins (17 Designs) | ¥440 Each (*Design chosen is random)


Long Chocolate Baumkuchen | ¥1,080

Merch includes pins of the anime series's main characters, a special baumkuchen cake based on the Infinity Train from the Demon Slayer: Kimetsu no Yaiba the Movie: Mugen Train film, and more. Online orders are also available in Japan at Chugaionline.

Fans still hyped over Demon Slayer: Kimetsu no Yaiba the Movie: Mugen Train, which broke records in Japan to become the highest-grossing film of all time in the country, can expect to stock up even more of their favourites for their collection at the event.

©吾峠呼世晴/集英社・アニプレックス・ufotable

Information

Demon Slayer: Kimetsu no Yaiba Exhibition

Event Name in Japanese: 鬼滅の刃 京ノ御仕事 弐
Running: December 26, 2020 – March 14, 2021
Locations: Toei Kyoto Studio Park / Kyoto Railway Museum / Randen (Shijō-Ōmiya Station and Arashiyama Station)
Event Page: https://www.toei-eigamura.com/kimetsu/
*Event opening hours subject to sudden change or cancellation depending on COVID-19.

Online Orders
Running: Until January 31, 2021 at 23:59

Shipping: March 2021 (Japan only)

Chugaionline: https://www.chugai-contents.jp/blog/event/eigamura_kimetsu/

Kyary Pamyu Pamyu Unveils Shiseido Beauty Square Spring 2021 Look

Following her Winter 2020 look for Shiseido Beauty Square, Japanese pop icon Kyary Pamyu Pamyu is serving something different with the unveiling of her look for Spring 2021.

The theme of this look is "2021: A Beauty Odyssey" with her hair, makeup, and outfit fusing together space and Harajuku-style beauty. It serves a romantic future full of hopes and dreams for the present.


The look was once again made in collaboration with top Shiseido hair and makeup artist Tadashi Harada.

If you're in need of makeup ideas for the New Year, and are in Tokyo this winter, be sure to pay a visit to Shieido Beauty Square where you're sure to discover a new you.

Information

Shiseido Beauty Square

Address: WITH HARAJUKU Floor 1F, 1-14-30 Jingumae, Shibuya, Tokyo

Opening Hours: 11:00-20:00

No Fixed Holidays
TEL: 03-5413-7717

Official Website: https://beautysquare.tokyo/

*Website available in English, Japanese, and Chinese

Tokyo's New Halal Food Truck Opens in Harajuku

Mr.HALAL opened its second Japanese branch, Mr.HALAL Harajuku, on Saturday (December 19). Mr.HALAL first opened as a mobile eatery in Marunouchi in February 2020, serving New York-style chicken over rice with its mantra "Healthy, Tasty, Spicy for Everyone." Since then, it has delivered New York food culture to the people of Tokyo's business district.

Now, the mobile food branch is expanding to serve to even more people as it celebrates its 1st anniversary by opening a new branch in Harajuku, Japan's hub for trends and youth culture.

Chicken Over Rice

Mr.HALAL's chicken over rice is made to order with high quality basmati rice coupled with fresh vegetables. All sauce toppings are original, made with yogurt and spicy red sauce. All ingredients and items on the menu are of course Halal-certified.

Other dishes include chicken over salad, burritos, soups, and more.

Information

Mr.HALAL Harajuku
Grand Opening: December 19, 2020
Address: Rhythm Omotesando, 4-30-2 Jingujmae, Shibuya, Tokyo
Opening Hours: 11:30-20:00
No Fixed Holidays
Access: 1-minute on foot from Meiji Jingumae Station
TEL: 070-8424-6145
Mr.HALAL Official Website: https://www.mr-halal.com

KAWAII MONSTER CAFE HARAJUKU Collaborates With Ty On Photo Room and Food

The KAWAII MONSTER CAFE in Harajuku is celebrating its 5th anniversary with a special collaboration with the multinational toy company Ty. The collaboration is running from December 18, 2020 to January 17, 2020.


©︎Ty Inc.Oak Brook,IL USA

Photo Spot: "My Ty Room"

©︎Ty Inc.Oak Brook,IL USA ©︎KAWAII MONSTER CAFE

KAWAII MONSTER CAFE's iconic Mel-Tea-Room has been transformed into the "My Ty Room" with fluffy plush toys adoring a bed and making for a truly kawaii photo spot. There are also panels detailing more about Ty for people to get to know the brand more. If you're in Japan for the kawaii experience, then look no further than this room for some Instagram-worthy shots.

人気エリアがTyギフトステージに

©︎Ty Inc.Oak Brook,IL USA ©︎KAWAII MONSTER CAFE

All of Ty's toys have their own birthdays, so to celebrate everyone's at the same time, KAWAII MONSTER CAFE's popular "Sweets-Go-Round" area, which features a giant moving cake stage in the middle, has been turned into the "Ty Gift Stage." Guests will find plush toys inside and dangling out of present boxes. There will also be an appearance of a mascot of a Ty toy that has never been showcased in Japan before.


Beanie Boos Reagan the Kitty (M) / Beanie Boos Enchanted the Owl (L) / Beanie Boos Tasha Leopard (KC)

If there's a plush toy you're interested in you can buy it at the cafe, including toys in Christmas colours for the holiday season. The toys come in three sizes, and there's other merch to pick up too like key rings, pencil cases, and more.

Ty x KAWAII MONSTER CAFE Collab Menu

Six menu items combine Ty's toys with KAWAII MONSTER CAFE's kaleidoscopic world. This includes some of Ty's most popular characters as well as the cafe's own character Mr Choppy.

Collab Food Menu Excerpt


Colourful Dotty Curry | ¥1,300

A colourful vegetable curry inspired by Dotty the Leopard filled with carrots, daikon radishes, beets, and more.

Colourful Pop Buger – Mr Choppy | ¥1,480

A burger based on KAWAII MONSTER CAFE's own Mr Choppy. It's filled with sautéed chicken and covered in a honey mustard sauce.

Gilda the Flamingo Cake | ¥950

A fresh cream-filled cake made with chocolate mousse and sat on a fluffy pancake. It also has a cute rainbow just like the one in the cafe's Ty room.

Fantasia Cupcake | ¥900

Fantasia the Unicorn has turned into a cute cupcake with an adorable marshmallow nose.

Colourful Christmas Heather Parfait | ¥2,400 (Available until December 25)

The cafe's popular "Colourful Poison Parfait" has been turned into Heather the Unicorn Cat, topped with strawberry, lemon, and ramune ice cream.

Information

Ty x KAWAII MONSTER CAFE Collaboration

Location: KAWAII MONSTER CAFE HARAJUKU
Address: YM Square Bldg. 4F, 4-31-10 Jingumae, Shibuya, Tokyo

Opening Hours: 11:30-19:00

No Fixed Holidays
Access: 5-minutes on foot Harajuku Station via JR / 1-minutes on foot from Meiji-Jigumae Station via Chiyoda Line and Fukutoshin Line

Official Website: https://kawaiimonster.jp/day/pc/

Bookings: https://www.tablecheck.com/shops/kawaiimonster/reserve

Rapeseed Flower Festival Offers a View of 100,000 Plants With Mount Fuji in the Background

The Rapeseed Flower Festival is set to bloom on Soleil Hill, a park in Yokosuka, Kanagawa, from December 18 when around 100,000 bright yellow rapeseed flowers will shine across the flower beds.

Turnip Rape (Photo taken December 1, 2020)

Soleil Hill is a 5,000㎡ rolling expanse in the Miura Peninsula in Yokosuka, Kanagawa. The turnip rape is an early springtime flower that is blooming around a month earlier this December due to there not having been many typhoon disasters in the area this year, which will welcome the flower's peak blossom.


Photo taken last year with 100,000 turnip rapes, Sagami Bay, and Mount Fuji in the shot

The flowers bloom for a long period from December to March, around 100 days, and the incredible view can be enjoyed with Sagami Bay and Mount Fuji in the background.

Rapeseed Flower Festival

Photo taken last year at the of December with the rapeseeds in full bloom

The Rapeseed Flower Festival will run from December 18, 2020 to March 31, 2020 in line with the turnip rape's peak blossom. Visitors can enjoy a selection of food inspired by the flower beds and view as well as take part in a variety of programs.

Mount Fuji & Rapeseed Curry | ¥1,000 (Before Tax)

The Mount Fuji & Rapeseed Curry is inspired by the view of Mount Fuji and the flower beds during a sunset as represented by the red curry.


Rapeseed Herbarium Workshop | ¥1,600 (Tax Included)

Visitors can try making their own rapeseed herbarium in a bottle at the crafts workshop too.

Information

Rapeseed Flower Festival
Running: December 18, 2020 – March 31, 2021
Location: Yokosuka Soleil Hill
Address: 4 Chome Nagai, Yokosuka, Kanagawa
Opening Hours: [March-November] 9:00-18:00 / [December-February] 9:30-17:00
Official Website: https://www.seibu-la.co.jp/soleil/
*Event is subject to postponement or cancellation depending on the pandemic

Online Shonen Jump Festival 'Jump Festa 2021' Opens App Download and Announces Schedule

Shueisha announced last month that JUMP magazine's annual festival JUMP Festa is heading online for 'Jump Festa 2021 ONLINE' which will run from December 19, 2020 to December 20, 2020. The application needed to access the festival was finally made available on Wednesday (December 9), as was the timetable.

Concept Movie

Jump Festa 2021 ONLINE App

The festival can be attended either by download the Jump Festa 2021 ONLINE app (ジャンプフェスタ2021 ONLINE) or by going on the event's official website. However, certain content is restricted on the website. The festival takes place on Jump Festa Island, a virtual space where visitors can access content related to Jump-related media from the free-to-access library to the theatre, an online shop, and more. There's also a zoo area, photo spots, and mini games. If visitors use the 'attend with a friend' function or chat function, they can also take a special commemorative photo as well as watch the stage performances.

22 Original Art Pieces

Jump Festa is a celebration of five manga magazine publications by Shueisha: Weekly Shonen Jump, Shonen Jump+, V Jump, Jump SQ., and Saikyo Jump. Each of the five publications have had 22 of their own original characters drawn with original artwork for this online event which people can use as their avatar to roam around Jump Festa Island.

2-Day Stage Events

42 stage performances will take place on December 19 and 20. Content will include live streams from special guests at Makuhari Messe, videos, and more. There are three virtual stages to watch: the Jump Super Stage, Jump Studio, and Jump Amusement Tower.

Jump Super Stage

The Jump Super Stage is centred on anime and media adaptations of Jump manga. Performances will be streamed like from Makuhari Messe.

December 19, 2020

10:00-10:30 / Dr.STONE
11:30-12:00 / World Trigger
13:00-13:30 / Jujutsu Kaisen
14:30-15:00 / Boruto: Naruto Next Generations
16:20-16:50 / My Hero Academia

December 20, 2020

10:00-10:30 / World's End Harem
11:30-12:00 / Black Clover
13:00-13:30 / The New Prince of Tennis
14:30-15:00 / Dragon Quest: The Adventure of Dai
16:10-16:50 / One Piece

Jump Amusement Tower

This stage is centred on V Jump and Saikyo Jump. It will give the latest information on Jump games live from Makuhari Messe.

December 19, 2020

9:30~ / Jump Festa 2021 ONLINE Introduction Stage – Presented by V Jump Play
11:00~ / One Piece Bounty Rush Jump Festa 2021 Battle Stage ONE PIECE
12:20~ / Naruto & Boruto Game New Information
14:00~ / Yu-Gi-Oh! New Information JF 2021 Stage
15:50~ / JUMP FORCE Special Stage

December 20, 2020

9:30~ / Jump Festa 2021 ONLINE Introduction Stage – Presented by V Jump Play
11:00~ / Dragon Ball App Stage
12:30~ / Dragon Quest: The Adventure of Dai Cross Blade Special Stage
14:00~ / Yu-Gi-Oh! New Information JF 2021 Stage
15:00~ / Super Dragon Ball Heroes Ultimate Stage

Jump Stage

This stage is centred on Weekly Shonen Jump, Shonen Jump+, and ,Jump SQ. It will feature video footage.

December 19, 2020

9:10~ / Digital DJ Special Program
9:45~ / Kemono Jihen
10:30~ / Hell's Paradise: Jigokuraku
11:05~ / Haikyu!!
12:00~ / Super HxEros
12:35~ / Bōkyaku Battery
13:30~ / Blue Exorcist
14:05~ / Chainsaw Man
14:40~ / "Platinum End" Special
15:05~ / Demon Slayer: Kimetsu no Yaiba
15:50 / Gintama

December 20, 2020

9:10~ / Weekly Shonen Jump New Hero Stage
9:45~ / Hetalia World☆Stars
10:30~ / Rurouni Kenshin: The Hokkaido Arc
11:10~ / Moriarty the Patriot
12:00~ / 2.5D no Yuuwaku
12:35~ / Blood Blockade Battlefront Back 2 back
13:10~ /  SPY x FAMILY
13:45~ / Showa Otome Otogibanashi
14:30~ / 2nd Nationwide One Piece Knowledge King Battle Final Stage
15:05~ /  BLEACH/BURN THE WITCH
15:50~ / The Promised Neverland

JF Coins From 24 Jump Series

On Jump Festa Island, visitors can collect JF Coins from 24 different Jump series from across the five magazines which they can spend on mini games to earn limited-edition items, enjoy the Capsule Character Tower, and more. Some spots also give Rare Coins.

There and three original mini games to play. Gain a high score and earn one of twelve stamps.

Jump Photo Spots From 24 Series

Take a photo at one of the many photo spots that recreate famous scenes from 24 different Jump series. Have your character avatar look like they're part of the scene.

TikTok x Jump Festa Special Collaboration

This year, Jump Festa is collaborating with TikTok with its own official account as well as original video effects. There will also be a special TikTok LIVE stream in collaboration with the festival before the start date on December 18 at 19:00 (JST).

© SHUEISHA Inc. All rights reserved.

Stylish Japanese Zipper Bag Brand Pake® Opens Pop-Up Shop in Laforet Harajuku

Laforet Harajuku is always first in line when it comes to the latest brand trends. This week, from December 1 to 7, Japanese zipper bag brand Pake® is running a pop-up shop at the Harajuku-based shopping centre.

Pake® launched its brand in October 2019 and became incredibly popular on Japanese social media for its simple yet stylish designs. The brand has gone on to collaborated with various artists like Yumi Matsutoya as well as cosmetic and fashion brands such as ADDICTION BEAUTY.

The Quantum Tone Dark Cyan | ¥400 (Tax Included)

The Filler Tone Olive Drab | ¥600 (Tax Included)


The zipper bags come in a variety of colours and sizes. They are made with a barrier film that cuts 80% UV which protects the items inside from sunlight. They are also waterproof, dust-proof, and odour-resistant. Making the product as strong and resistant as possible means the zipper bags are reusable, not only for storing at-home bits, but for camping, water sports, and more.


HUMANMADE®︎×Pake®︎ Set 1 | ¥2,500

UNDERCOVER×Pake®︎Set 2 ¥2,200

The pop-up shop will also sell two sets made in collaboration with fashion brand UNDERCOVER (pre-sales) and NIGO® brand HUMAN MADE®.

Get the best and most stylish zipper bags around with Pake®.

Information

Pake® Pop-Up Shop
Running: December 1, 2020 – December 7, 2020
Location: Laforet Harajuku
Address: 1-11-6 Jingumae, Shibuya, Tokyo
Laforet Harajuku Official Website: https://www.laforet.ne.jp/

Golden Island Zipang 2020 Illumination Event Lights Up Matsue in Shimane

The splendid Yuushien Garden in Matsue, Shimane, is now hosting a dazzling winter illumination event titled Kogane no Shima Zipang 2020 (Golden Island Zipang 2020) until January 11, 2021.

Golden Island Zipang 2020

Yuushien Garden is located on the eastern side of Matsue on Daikon Island, a volcanic island in Nakaumi. The garden has been called the most beautiful Japanese-style garden in all of Japan, which makes it the perfect setting for the illumination event. 50 projectors at the garden are using projection mapping to create a flurry of flashy illuminations.

It's a full pixel illumination display coupled with music that's sure to dazzle all who visit. this winter.

Information

Golden Island Zipang 2020 (Japanese: 黄金の島 ジパング 2020)
Event Schedule
Autumn Illuminations: November 14, 2020 – November 30, 2020

Christmas Illuminations: December 1, 2020 – December 27, 2020

New Year Illuminations: January 2, 2021 – January 11, 2021
Event Page: https://www.kankou-matsue.jp/rehappy/feature/illumination

Yuushien Garden
Address: 1260-2 Yatsukachō Hanyū, Matsue, Shimane
Opening Hours:9:00-17:00
Closed: December 30-31
TEL: 0852-76-2255
Official Website: https://www.yuushien.com

Karuizawa Shiraito Falls Midwinter Light Up Arrives For 2020-2021

Shiraito Highland Way has announced that this year's Karuizawa Shiraito Falls Midwinter Light Up will run from December 19, 2020 to February 14, 2021.

The illumination event will take place at Karuizawa Shiraito Falls, a 3-meter tall waterfall that spans 70-meters in length. The lights will add a warmth to the cool evening and glow under a starry night sky.

The event creates a different atmosphere from the summer light-up, allowing visitors to enjoy the enveloping nature in a way that they normally can't and see beauty they may not have noticed in the area before. The waterfall is located in Jōshin'etsu-kōgen National Park, a protected area which means the lights will be set up in a way that's considerate to the park.

If you're in Japan this winter then don't miss out on this year's Karuizawa Shiraito Falls Midwinter Light Up which will be split into three sessions: the Christmas Session, New Year Session, and St. Valentine Session. More details below.

Information

Karuizawa Shiraito Falls Midwinter Light Up
Location: Karuizawa Shiraito Falls
Running: December 19, 2020 – February 14, 2021
・Christmas Session: December 19th-20th, 24th-27th (17:00-19:00)
・New Year Session: January 2nd-3rd,  8th-11th (17:00-19:00)
・St.Valentine Session: February 11th-14th (17:30-19:30)

Access: https://karuizawa-shw.com/access/
*Please see the website for the latest information

*Entry restrictions may be made depending on the number of visitors

Official Website: https://karuizawa-shw.com/

Enjoy the Beautiful Taste of Kyoto at Isetan Shinjuku in Tokyo

Isetan Shinjuku has announced a special event dedicated to promoting the beautiful taste of Tokyo. Set to begin on December 2, the event will see both traditional and newer restaurants from Kyoto come together to serve up Kyoto-style cuisine to the people of Tokyo from oldies like sushi to dango to more modern dishes like okonomiyaki and katsu sandwiches. Visitors will also be able to watch real chefs from Kyoto at work.

Hi-Lite Shokudo's "Hi-Lite Katsu Sandwich" | ¥850

Since first opening in 1960, Hi-Lite Shokudo has continued to treasure the taste of home cooking and has continued to evolve that taste over the years to cater to each generation. Its famous katsu sandwich is made with a secret sauce that has kept it unbeaten against other popular eateries in Kyoto, and they've upped the taste for this event.

Kotoka's "Mitarashi-dango" | ¥864 (6 Sticks) 

These dango are made fresh in front of customers and are doused in a rich secret sauce. Their chewy texture is irresistible.

Izuu's Mackerel and Tilefish Assortment | ¥4,455 (3 of each per person)

Izuu is an iconic sushi restaurant in Kyoto that was first established in 1781. This assortment is made with chub mackerel from coastal waters, esumai rice from Shiga Prefecture, and kombu from Hokkaido.。

Yumeya's Fuwafuwa Okonomiyaki | ¥801 (1 portion)

Many people living outside of Kyoto search for the okonomiyaki flavour served by Yumeya. It's made fresh, fluffy, and is topped with lots of ingredients.

Daitokuji Saiki-ya's "Dashimaki Tamago" | ¥648 (1 portion)

Daitokuji Saiki-ya is a specialty store in Kyoto catered food in business for 1933 years. It serves Kyoto-style dashimaki tamago as well as lots of other delicious food that captures the taste of Kyoto.