Harajuku Summer Festival 2019 to Take Place at Togo Shrine
GLOBAL PRODUCE, a Japanese event organiser, is set to sponsor Harajuku Summer Festival 2019 which will be held at Togo Shrine in Harajuku, Tokyo on August 23. Bringing together professional event producers, the festival will combine elements of traditional Japanese culture with the latest trends.
Food trucks and stalls will open in the dozens, including appearances from the shaved ice shop Kooriya bebe which makes its fluffy shaved ice from the natural spring waters of Mount Fuji―perfect for the hot weather―as well as Ichika, a cafe known for its tapioca Japanese tea lattes made with high quality tea leaves from Kagoshima. Current popular restaurants will also serve up delicious summertime food. There will even be the Harajuku Bon Odori 2019 dance event, and the marchers for the Tokyo 2020 Olympics will also be present.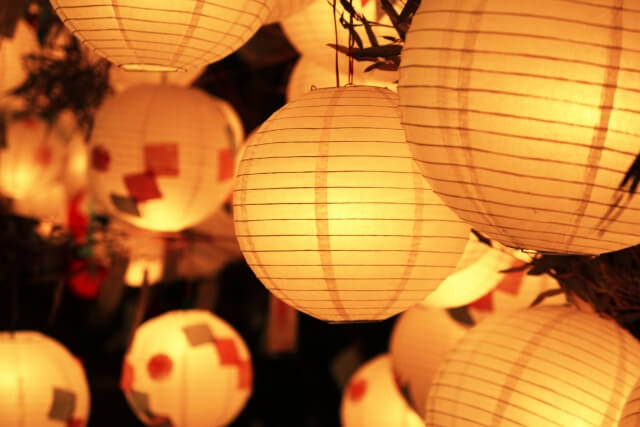 Tokyo Bijin Project will make their first ever live appearance, a group of shining Japanese women with "wisdom, dignity and compassion" who are set to speak out for other strong women. They will talk leadership, interpretation, attending to people, the spread of Japanese culture, and more.
If you are in Japan for the summer then make sure you attend all of the different summer festivals you can.
Information
GLOBAL PRODUCE presents Harajuku Summer Festival 2019 at Togo Shrine
Date: August 23, 2019
Time: 19:00-21:00 (Reception open from 18:30)
Location: Togo Shrine (1-5-3 Jingumae, Shibuya, Tokyo)
Togo Shrine Official Website: http://www.togojinja.jp/
RECOMMENDED ENTRIES
Goldfish Art Exhibition Begins at Ooedo-Onsen Monogatari in Tokyo Odaiba

Onsen theme park Ooedo-Onsen Monogatari in Odaiba, Tokyo launched its biggest event of the year Kingyo Matsuri Art Exhibition on June 24. The festival feature a range of exciting exhibits including Japan's biggest terrarium developed by aquarium creator Masanori Miyazawa.

Aquarium ①: Japan's biggest Japanese-style Terrarium

A terrarium is a sealable glass container inside which soil is placed to grow plants. Aquarium creator Masanori Miyazawa, who goes by the artist name GA☆KYO, has built Japan's biggest Japanese-style terrarium which represents the change from the old generation into the new. Standing at 5-meters tall and stretching 1.5-meters wide, the terrarium makes use of bonsai, moss and driftwood.

Aquarium ②: Yukata x Aquarium x Photo Spot

Inspired by the ladies of Edo Castle, beautiful cylindrical fish tanks with kimonos wrapped around them act as a great photo opportunity together with the goldfishes.

Aquarium ③: Meet the 1 Million Yen Ryukin Goldfish

This innovative art installation pairs the Ryukin, a type of Japanese goldfish that has been sold in long-standing fish shops for more than 200 years, with onigawara decorative tiles that have been used to ward off spirits since ancient times, bonsai and more. Also in the exhibit is the "Pre-Edo Goldfish Tearoom" and "Large Round Fish Tanks."

Summer Festival Drinks & Desserts

From Left: Blue Goldfish Shaved Ice: ¥550 @ Kuranoe / Goldfish Blue Hawaii Soda: ¥580 @ Yumeakari / Blue Mojito: ¥850 @ Ooedo Cafe

Feel the festive spirit with these summery drinks and desserts.

Goldfish Goodies

The souvenir store Ryokokuya is selling a range of goldfish themed merchandise perfect as gifts and souvenirs or for taking on summer trips with you.

Ice Cream Lovers' Paradise: Over 100 of Japan's Best Ice Creams Unite at Ice Cream Fair in Hokkaido

For six days only, The most mouthwatering ice cream flavours from all over Japan are heading to Sapporo Kita 3-jo Plaza AKAPLA for the regional ice cream fair Aipaku Hokkaido in Sapporo 2019. The ice cream fair will start on August 15 and end on August 20, 2019. 

The concept of Aipaku® is to make everyone's childhood dream into a reality; a paradise park where visitors are surrounded by the most delicious ice cream flavours that are found countrywide.  The Japan Ice Mania Association carefully selected heart-melting ice cream flavours from all over Japan to sell at this event. The event has been running since 2015 and has so far welcomed approximately 2 million satisfied ice cream lovers, making it the largest ice cream event in Japan. Visitors can tuck in to their ice creams straight away or buy cooler bags and dry ice at the venue to take it back home as a souvenir.

This time, Aipaku Hokkaido in Sapporo 2019 is completely changing its lineup. Compared to when it was last run in 2017, this year will see many ice creams and ice cream brands that are new to Hokkaido making their debut. If you are an ice cream lover, this is a paradise world you just cannot miss out on. 

Kikyou Shingen Soft/KIKYOUYA (¥500)

Since being launched in 2015, this ice cream has become the star of the show at Aipaku. This ice cream is otherwise only available in Yamanashi prefecture. The beautiful scent of the soft serve ice cream's kinako roasted soy bean will be the first thing to reach your nose. This ice cream is made with the original, rich-flavored brown sugar syrup of Yamanashi prefecture. 

Manhattan Roll Ice Cream/ Manhattan Roll ¥850

Roll Ice Cream is currently a big hit in Japan, so naturally it has infiltrated into this ice cream fair. This ice cream is not made using eggs like conventional ice creams. It is made with a unique combination ratio of milk, fresh cream and syrup. The result is a smooth ice cream which is rich but not overpoweringly sweet. 

Double Ruby Fantasy/ MAISON GIVRÉE/¥600

This is an Aipaku-limited ice cream. Its rise to fame occurred as a result of the World Championship of Pastry Ice Cream and Chocolate which took place in Milan in 2015. This Aipaku-limited soft serve ice cream was created by Team Japan's captain and world champion pâtissier Hiroyuki Emori. It is covered in sugar-coated ruby chocolate and decorated luxuriously with almonds, hazelnuts and pistachios. The pink colour is enough to melt your heart. 

Aipaku Original Häagen-Dazs Sundae/ Aipaku Official ¥800

This is an original sundae flavour that can only be obtained from Aipaku. The ice cream is made using Häagen-Dazs vanilla ice cream with a generous layer of luxurious whipped cream. This is drizzled with a rich caramel sauce. Crispy feuillantine, which is made by smashing baked crêpe batter, accents the flavour and adds texture. Chunky slices of banana and salty vanilla-roasted peanuts are placed on top. This is a special sundae that ice cream-lovers will not be able to resist. 

These are just a few of the vast range of ice creams you could be trying. There are just so many that you will be frozen for choice. The venue is also easy to access from Sapporo station. This is a wonderful way to leave the house and enjoy a Japanese summer whilst staying refreshed. 

*Prices after tax stated above

* The ice creams at the event may differ to the images above.

Information

Ice Cream Fair Aipaku Hokkaido in Sapporo 2019

Running: August 15 ー 20, 2019

Opening Times: 11:00 ー 20:00

Venue: AKPLA, (Sapporo Kita 3-jo Plaza)

Kita 2 Jonishi, 4/ Kita 3 Jonishi 4, Chuo Ward, Sapporo, Hokkaido

Free entry. 

Takeaway: If you wish to purchase ice creams to take away, please consider purchasing a cooler bag and dry ice (保冷バッグ+ドライアイス) at the venue.

Aipaku Official Website: http://www.i-89.jp

See Traditional and Modern Japanese Culture Collide With Yukata, DJs & More at Tokyo's Hamarikyu Gardens

The three-day Hamarikyu Oedo Cultural Festival will take place at the beautiful Hamarikyu Gardens in Tokyo from August 23 to 25. It will be produced by international fashion designer and stylist Junko Koshino.

The boisterous festival is a coming together of Japan's traditional Edo period and modern times which will be celebrated with a myriad of exciting experiences.

The centrepieces of this year's event are the DJ performances and Yukata Fest which will take place around the two 6-meter tall pillars in the garden's plaza. DJ KOO will appear as a special guest on Friday August 23rd while Japanese models Arina Urahama, Sayaka Shimizu and YORI will take the spotlight on Saturday 24th wearing Edo-style outfits with a contemporary pop spin all made by Junko Koshino.

During the Yukata Fest, there will be taiko drumming along to the DJ performance. Three people from the Eitetsu Fu'un no Kai―a group supervised by famous Japanese musician Eitetsu Hayashi―will be the drummers. The Fest will mash together traditional Japanese music with modern DJing.

Expect to be thrilled with an up-close performance of kendo swordsmanship, iai―the art of drawing one's sword―and a showcasing of naginata, a type of long pole weapon. There will also be a play area where you can play karuta with the Hyakunin Isshu one-hundred poems which was popular during the Edo period, blow bubbles, and more.

And of course, there'll be plenty of Japanese food to tuck into as well served at one of the many booths. This includes namie yakisoba, a local speciality soba noodle dish adored by the people of Fukuoka which will be served as part of maintaining the culture, a Fukushima no Sake standing bar which has won the top award in the Shinshu Kanpyokai 7 years in a row, and so on.

Specially prepared traditional Japanese wagashi confections produced by Junko Koshino will also be sold as part of a collaboration project with Ito En who are sponsoring the event and holding a special tea party. They are limited in availability, and those lucky few who do get a spot will be able to enjoy tea and sweets while enjoying a view of the spectacular Japanese-style gardens at the Nakajima No Ochaya cafe.

Visitors will also be able to pick from a wardrobe of bright and colourful yukata, including some designed by Junko Koshino, at one of the booths at the festival and have them fitted on from them. Those who arrive already dressed in a yukata will receive free entry to the festival!

You'll completely forget you're in the boisterous city of Tokyo while at this traditional x modern fusion of a festival. If you're in Japan this summer, then don't miss out. More details of the festival and its content can be found on the official website below.

Information

Hamarikyu Oedo Cultural Festival 2019

Date/Time:

August 23 @ 17:00-21:00
August 24 @ 11:00-21:00
August 25 @ 11:00-17:00

*Hamarikyu Gardens are open from 9am as usual while the festival is running

Location: Hamarikyu Gardens (1-1 Hamarikyuteien, Chuo Ward Tokyo)

Price: General ¥300 / 65+years ¥150 (Free for elementary school children and younger, residents of Tokyo, and middle school student residents and younger)

*Free entry for those wearing a yukata

Official Website: https://hamarikyu-event2019.jp/
RELATED ENTRIES
Harajuku-based Brand KAWAII MONSTER CAFE Opens a Traveling Shop, Halloween Pop-Up Shop Opens in Harajuku

The Harajuku-based brand KAWAII MONSTER CAFE has announced a traveling store, KAWAII MONSTER SHOP. As the project's first event, a Halloween pop-up shop named 'KAWAII MONSTER SHOP – Colorful Halloween' will open for 10 days starting October 19 in the birthplace of the brand, Harajuku.

KAWAII MONSTER CAFE is an entertainment restaurant that embodies the vibe of Harajuku in Tokyo, a town that swallows fashion and culture from places around the world and reimagines them into unrestrained originality. Originally opened in 2015 and produced by artist Sebastian Masuda, the colorful and crazy space offered photogenic food and drinks, and guests were served by the iconic Monster Girls clad in future Harajuku fashion. It became a 'new Tokyo landmark,' attracting over 700,000 visitors from both Japan and abroad. Even after the restaurant closed in January 2021, its one-of-a-kind concept has lived on in pop-up shops, events, and collaborations with various brands and creators.

The pop-up shop, open in Harajuku for a limited time starting October 19, offers food and drinks, merchandise, special experiences, and photo spots themed around the spooky Halloween season. Additionally, a collaboration with the popular Harajuku accessory store 6%DOKIDOKI will be held from October 19-22. Colorful hair accessories will be on sale, and shop girls with Monster Girls makeup experience will be giving seasonal makeovers to visitors.

■FOOD & DRINK

During the first half of the event, the pop-up shop will be serving food made in collaboration with the hot dog specialty restaurant HOTDOG CAFE STAND STATION TOKYO. The limited-edition menu includes the crazy Monster Dog, consisting of a monster holding a sausage in its mouth, and the monstrous Philly Cheesesteak, made with juicy tenderloin and tons of cheese.

The second half of the event will feature the Colorful Pop Burger Blue Monster (Teriyaki Chicken) from KAWAII MONSTER CAFE's popular menu, along with French Fries with Monster Dip served with five different colorful sauces. Visitors are welcome to get into the Halloween spirit by enjoying the Monster Float during the pop-up event.

<10/19~10/22 Exclusive Menu>
Monster Dog: ¥880 (Tax Included) *In collaboration with HOTDOG CAFE STAND STATION TOKYO
Philly Cheesesteak: ¥1,350 (Tax Included) *In collaboration with HOTDOG CAFE STAND STATION TOKYO

<10/26~10/31 Exclusive Menu>
Colorful Pop Burger Blue Monster (Teriyaki Chicken): ¥1,200 (Tax Included)
French Fries with Monster Dip: ¥700 (Tax Included)

Monster Float: ¥800 [Rose/Passionfruit/Kyoho Grape]

■GOODS

New KAWAII MONSTER CAFE goods will make their first appearance at this pop-up shop! Guests can visit the Sweets Factory to create their own candy assortment by filling their favorite containers with chocolates, gummies, and other goodies. Harajuku Icing Cookies will also be available in collaboration with SHONPY, a popular cake shop. Be sure to grab some incredible souvenirs!

In addition, popular KAWAII MONSTER CAFE collaboration items from years past will be available, along with adorable plushies from the globally beloved brand Ty. Visitors can also snag some unique zipit pouches and flexible PLUS PLUS blocks starting October 26.

■EXPERIENCE

During the event, KAWAII MONSTER CAFE's iconic Monster Girls and the character Choppy will greet guests and take photos, as well as shoot cute Halloween-inspired videos together. Visitors wishing to be transformed into Monster Girls themselves can speak to the store girls, clad in Decora fashion and rocking accessories from 6%DOKIDOKI. These ladies will provide POP Harajuku Monster makeovers featuring original tattoo stickers and unique hair accessories to get you ready for Halloween.

■PHOTO SPOT

At the event, guests will find the 3-meter tall Sweets Cake Balloon inspired by the Sweets-Go-Round Cake, the symbol of KAWAII MONSTER CAFE. Surrounded by colorful decorations and captivating monsters, visitors are sure to leave with plenty of special memories.

Guests of all ages are invited to spend the Halloween season surrounded by the unique wonders of Harajuku!

Information

KAWAII MONSTER SHOP – Colorful Halloween
Running: October 19, 2023 – October 22, 2023/ October 26, 2023 – October 31,2023
Open: 12:00〜19:00
Venue: ASOBIFACTORY(3-21-8, Jingumae, Shibuya, Tokyo)
Access: 7 minutes walk from JR Harajuku Station, 5 minutes walk from Tokyo Metro Meiji-jingumae Station

Be sure to follow where the pop-up shop will appear in the future!
Interested companies are welcome to contact us.
Learn more about KAWAII MONSTER CAFE here
https://asobisystem.com/brand/kawaiimonstercafe/

Licaxxx Announces Tokyo Community Radio's Second Event Series 'communities' to be Held in Tokyo and Osaka

Tokyo Community Radio (TCR), an online radio platform run by Licaxxx, has announced a new event titled communities. The event will be held at Daikanyama UNIT / Saloon in Tokyo on June 30 and at Osaka JOULE on July 1.

The guest lineup includes re:ni and Laksa, two hot up-and-coming DJs and producers reshaping the UK music scene. The duo has a monthly program on NTS Radio titled re;lax, along with a party series of the same name. In February 2023, they released a new EP, Body Score, on their new label founded to explore music with faster tempos and to carry the torch of UK techno, jungle, dubstep, and grime. Each DJ is also active individually and the two have constantly been in the spotlight.

Music fans are invited to partake in this stunning musical event led by Licaxxx and targeted at the current generation of music makers as they extend beyond Asia and take their activities around the world.

re:lax (re:ni & Laksa)

Licaxxx

Information

■Tokyo
Tokyo Community Radio presents 'communities' with re;lax
Date: June 20, 2023
Time: 22:00
Venue: Daikanyama UNIT / SALOON
Admission: ¥2,000 (Early Discount) / ¥3,000 (ADV) / ¥3,500 (At the door)
Buy Tickets: https://tokyocommunityradio.zaiko.io/item/356159

LINEUP:
Licaxxx
Temple Ov Subsonic Youth (a.k.a Mars89) – Live
Romy Mats

and more..

[Starring]
Special Guest:
re:lax (re:ni & Laksa)

Lineup:
Licaxxx

Temple Ov Subsonic Youth (a.k.a Mars89) – Live
Romy Mats

and more!

■Osaka
Tokyo Community Radio presents 'communities' with re;lax in OSAKA
Date: July 1, 2023
Time: 22:00
Venue: Osaka JOULE
Admission: ¥2,000 (Early Discount) / ¥3,000 (ADV) / ¥3,500 (At the door)
Buy Tickets: https://peatix.com/event/3590421/view

[Starring]

SPECIAL GUEST:
re:lax (re:ni & Laksa)

LINEUP:
Licaxxx
kotsu(CYK)
Romy Mats

and more..

■Attention
Guests under the age of 20 will not be allowed entry.
All guests will be subject to an ID check prior to entry. Please bring a photo ID showing date of birth. (Photocopies will not be accepted.)
If we are unable to confirm your identity, you may be denied admission.

<About Tokyo Community Radio>
TCR is a distribution platform based in Tokyo that focuses on introducing both local DJs and up-and-coming DJs from around Japan. The program features all musical genres and showcases both DJ mixes and live performances. In featured podcasts, DJs talk about their music, hobbies, and interests, allowing fans the rare chance to learn more about their favorite creators. The station also cooperates with community radio stations in other Asian cities and supports DJs and artists from Asia and beyond when they visit Japan. In addition to regular DJ sessions and podcasts, TCR also collaborates with corporate events, produces music events, and matches DJs to places and brands

ZEROTOKYO and ASOBISYSTEM Collaborate on ASOBIZA Party Event

ZEROTOKYO, an entertainment mecca known for heating up Tokyo nights, is teaming up with ASOBISYSTEM to create an exciting new party! ASOBIZA, named after the origin of Kabukicho, will be held on April 28.

The lineup includes music artists as well as charismatic figures at the top of their fields in fashion, beauty, and art. Transcending musical genres and generations, this night will embody ZEROTOKYO's concept of being a true "Entertainment Junction."

Additional performers may be announced in the future.

HARAJUKU COLLECTIVE, a Collaboration Between Hot Topic & Studio Ghibli, Gets Pop-Up Store at Shinsaibashi PARCO

Last year, the HARAJUKU COLLECTIVE collaboration appeared at AF Gallery in Harajuku from August 10 until August 28, garnering massive acclaim from fans. The collection is now being sold at Shinsaibashi PARCO until March 12, 2023.

HARAJUKU COLLECTIVE is a Studio Ghibli-inspired apparel collection by the popular American counterculture chain Hot Topic. Bringing more Japanese culture to the ongoing Studio Ghibli collaboration launched in 2014, Hot Topic stores began selling original items produced by nine Japanese creators and brands, as well as some original American items produced by Hot Topic's executive designers.

The lineup of Japan-original items includes T-shirts, tote bags, and other items featuring exclusive artwork by up-and-coming creators. These items depict beloved characters from Studio Ghibli's works, as well as logos created for the collaboration. Fans won't want to miss grabbing these unique items!

 

Details on the Previous HARAJUKU COLLECTIVE Pop-Up Store: https://www.moshimoshi-nippon.jp/ja/625747

BAND-MAID to Hold First Performance at KNOTFEST JAPAN 2023 to be Held at Makuhari Messe

The popular female rock band BAND-MAID will perform for the first time at KNOTFEST JAPAN 2023, scheduled for April 1 and April 2 at Makuhari Messe in Chiba.

KNOTFEST was begun by the American heavy metal band Slipknot, and the festival has been held yearly since 2012. BAND-MAID will perform on Day 1 along with headliners Slipknot, Trivium, and MAN WITH A MISSION.

Tickets for the May shows to be held in the United States as part of the BAND-MAID 10TH ANNIVERSARY TOUR are none on sale. The group managed to bring in over 20,000 fans during their solo U.S. tour in 2022. In addition to performing at Pointfest 2023, Welcome to Rockville 2023, and the Sonic Temple Art & Music Festival, BAND-MAID will also perform six solo shows. With some venues selling out instantly last year, you'll want to snag tickets while you can!

Information

KNOTFEST JAPAN 2023

*BAND-MAID to perform on Day 1, April 1
DAY 1 – ROADSHOW

April 1, 2023
DAY 2 – FESTIVAL

April 2, 2023
Venue: Makuhari Messe International Exhibition Halls 9-11
https://knotfestjapan.com
Official Site: https://bandmaid.tokyo

FRUITS ZIPPER Valentine Pop-Up Shop to Open at Laforet Harajuku

Laforet Harajuku will host a pop-up shop inspired by the up-and-coming idol group FRUITS ZIPPER from February 1 until February 14! The FRUITS ZIPPER Valentine Pop-Up Shop will be found on the 5th floor MAKE THE STAGE area.

FRUITS ZIPPER debuted in April 2022 and embodies a simple concept: "From Harajuku to the World." The group's second single Watashino Ichiban Kawaiitokoro exploded in popularity on TikTok, pulling in over 600 million views. In February, the girls will embark on their first solo concert tour in Tokyo, Nagoya, and Osaka. This is the first FRUITS ZIPPER-inspired limited-time shop, and during the event, visuals of the group's members will be displayed in the show windows found on the first floor of Laforet Harajuku.

◆About the FRUITS ZIPPER Valentine Pop-Up Shop

When entering the venue, fans will be greeted by a 5-meter-wide board where visitors can write and attach their messages to the FRUITS ZIPPER members on heart-shaped cards. Costumes that the members have worn on stage will also be on display, allowing fans to see each stitch up close.

Exclusive items featuring new photos of the members will be on sale at the pop-up shop. Fans can enjoy seeing the girls in their own personal style, and these items will only be available during the event! Starting February 4, tour merch for the group's upcoming solo concert series will also be available for purchase.

◆Collaboration with Fruit Sandwich Specialty Store 'Fruits Box Daikanyama'

Last year's popular collaboration with Fruit Box Daikanyama, a well-known fruit sandwich shop, is happening again in 2023! Fans can find the Collaboration Gift Box for sale, including seven baked meringue goods each featuring one of the member's colors. The box also comes with snapshots of the members, and for a few lucky fans, these snaps might be signed! The idol group and sandwich shop have also teamed up to create the Collaborative Lucky Grab Bag Lottery, including popular FRUITS ZIPPER goods and original items from Fruits Box Daikanyama. The lucky first-prize winner will receive a special set of all available February tour merchandise in all sizes.

◆Member Appearance Planned on Valentine's Day

On February 14, the final day of the pop-up shop, the members of FRUITS ZIPPER will make an appearance! Guests will be able to participate in the first-ever hands-on event with the members, so keep an eye out for more details!

Stay up to date with the latest FRUITS ZIPPER news at the official Twitter page (@FRUITS_ZIPPER).

FRUITS ZIPPER Pop-Up Shop Exclusive Goods


Random Photo – Valentine pop-up ver. (21 varieties): ¥330 (Tax Included)


Random Pin – Valentine pop-up ver. (7 varieties): ¥500 (Tax Included)


Random Purikura Stickers – Valentine pop-up ver. (14 varieties): ¥600 (Tax Included)

Information

FRUITS ZIPPER Valentine POP-UP SHOP
Running: February 1 – February 14, 2023
Venue: Laforet Harajuku 5F MAKE THE STAGE
*Closed on February 7 and February 8

[Fruits Box Daikanyama Collaboration Goods]
Collaboration Gift Box: ¥3,500 (Tax Included)
Collaborative Lucky Grab Bag Lottery: ¥1,500 per try (Tax Included)

Check out more details about the pop-up below!
https://www.laforet.ne.jp/pop_up_shop/fruitszipper_2301/

Stay up to date:
FRUITS ZIPPER Official Twitter
https://twitter.com/FRUITS_ZIPPER/

<Tour Information>
FRUITS ZIPPER 1st LIVE TOUR 2023 WINTER

Date: February 3, 2023
Venue: ReNY limited
Time: Doors open 17:30 / Show starts 18:30
Contact: Sunday Folk Promotion (052-320-9100) *Open daily 12:00-18:00

Date: February 5, 2023
Venue: Nanba Hatch
Time: Doors open 16:30 / Show starts 17:30
Contact: Kyodo Information (0570-200-888)

FRUITS ZIPPER 1st LIVE TOUR 2023 WINTER 〜FRUITS DAY〜
Date: February 9, 2023
Venue: Shibuya WWW X
Time: Doors open 18:00 / Show starts 19:00
Contact: HOT STUFF PROMOTION (03-5720-9999) *Open weekdays 11:00-19:00

FRUITS ZIPPER 1st LIVE TOUR 2023 WINTER 〜ZIPPER DAY〜
Date: February 10, 2023
Venue: Shibuya WWW X
Time: Doors open 17:30 / Show starts 18:30
Contact: HOT STUFF PROMOTION (03-5720-9999) *Open weekdays 11:00-19:00

FRUITS ZIPPER 1st LIVE TOUR 2023 WINTER -TOUR FINAL –
Date: February 12, 2023
Venue: LINE CUBE SHIBUYA
Time: Doors open 17:00 / Show starts 18:00
Contact: Sunrise Promotion Tokyo (0570-00-3777) *Open weekdays 12:00-15:00

Buy tickets for all shows here: https://l-tike.com/artist/000000000899959/

Zipper Magazine's 2022-2023 Winter Issue on Sale Now

The Winter 2022-2023 issue of the revived fashion creator magazine Zipper went on sale on December 23.

This issue focuses on this winter's must-know trends and is packed with coordination tips, outfit plans through spring, snapshots, hair and makeup tips, and much more.

Zipper ended its 24-year history in December 2017. In March 2022, ASOBISYSTEM teamed up with DONUTS Inc. to revive the magazine as a quarterly release. The fashion magazine, popular with Gen Z, is known for sharing details aspects of Harajuku culture and will continue to share more from the creative center of Tokyo for years to come.

Standard Edition (Cover: Nagisa Saito)

Another Edition (Cover: FRUITS ZIPPER)

Information

Zipper 2022-2023 Winter Issue
Release Date: December 23, 2022
Price: ¥700
Publisher: DONUTS
Publishing Company: Shodensha

Available at bookstores nationwide and online

Amazon
・通常版
・anotehr edition

Official Site
https://www.zipper.jp/

Akiyoshido Cave in Yamaguchi to be Illuminated for Christmas & Valentine Theater Event

The Mine City Tourism Association has announced a Christmas & Valentine's Day event at Akiyoshido Cave, one of the largest limestone caves in Japan. The event will see the natural wonder illuminated by a number of colorful lights. The Christmas event will run from December 21 to 25, 2022, while the Valentine's Day event will run from February 10 to 14, 2023.

Akiyoshido Cave is one of Yamaguchi Prefecture's most popular tourist attractions. The interior will be decorated with colorful lights and unique soundscapes, creating a once-in-a-lifetime setting for visitors. These illuminations and sounds were directed by world-renowned lighting designer Motoko Ishii, known for her work on Tokyo Tower and the Akashi-Kaikyo Bridge.

Information

Christmas & Valentine Theater ~ Akiyoshido Cave 'Fantasy of Light and Echoes'

Dates:
Christmas Theater: December 21 – December 25, 2022
Valentine Theater: February 10 – February 14, 2023
Times: (1) 10:00-11:00 (2) 12:00-13:00 (3) 14:00-15:00
3 events per day

Venue:
Akiyoshido Cave, Shuhocho Akiyoshi, Mine, Yamaguchi

Tickets/Details:  https://karusuto.com/event/christmas-valentine-theater-2022/

Kyary Pamyu Pamyu Returns to America to Perform Only Half a Year After Coachella

On October 29, Kyary Pamyu Pamyu took part in Porter Robinson's Second Sky Music Festival in Oakland, California. The following day, the popular singer also appeared at Porter Robinson + Friends, an afterparty event held in San Francisco. American fans are finding their excitement at a fever pitch as the Harajuku-based artist continues to perform abroad!

Kyary Pamyu Pamyu recently made headlines when she performed an unprecedented 62 songs at Nippon Budokan on October 19 during the final stop on her 10th-anniversary tour. Following this impressive feat, Kyary performed at yet another festival in Japan before hastily returning to the United States following her show-stopping performance at Coachella half a year ago.

Porter Robinson's Second Sky Music Festival was hosted by and featured performances by internationally acclaimed DJ and producer Porter Robinson. Other important figures in the dance music scene also appeared including SKRILLEX and RL GRIME.

The event took place in a large parking lot adjacent to the Oakland Coliseum, home of the Oakland Athletics MLB team. Since the show took place close to Halloween, plenty of decorations could be found, and fans lined up from the early morning to get inside.

Although Kyary's performance was scheduled for quite early in the day, the audience sprawled out as far as the eye could see. As DE.BA.YA.SHI. 2021 began to play, fans began to excitedly call out Kyary's name. In Japan, regulations are in place to stop the spread of the coronavirus, meaning that audience members are forbidden to yell during concerts–but no such precaution exists in the U.S. It was clear that Kyary was beyond excited to hear the audience's enthusiasm, and as the show began, the artist called out "Second Sky," to which the fans responded with excited cries. 

The audience danced wildly to Candy Racer and Dodonpa, two of Kyary's most peppy tracks, which played in succession. The singer did her best to speak English. "Hello! I'm Kyary Pamyu Pamyu from Japan," she began. She then complimented a fan in full Kyary cosplay. "Wow! Nice costume! PONPONPON costume, so nice," she said.

During CANDY CANDY -Remix-, the audience raised their hands high in the air as they followed Kyary's instructions to jump, swaying from left to right. As the audience moved in sync, a number of hit tracks began to play, including Harajuku Iyahoi and Tsukematsukeru. However, nothing could match the excitement of the moment that the intro to PONPONPON began to play. Porter Robinson, who was watching the live performance from the side of the stage, was moved to tears, and everyone could feel how big Kyary's presence was for local fans.

Kyary's performance at the Coachella Valley Music and Arts Festival in April of this year became a hot topic, showing that Kyary is still incredibly popular in the U.S. ten years after her major debut.

In addition to her largest national tour to date, Kyary has made numerous appearances at music festivals in Japan and abroad in 2022. The artist's first overseas performance during her 11th year as a performer was an incredible success and bodes well for Kyary's future.

<Setlist>
2022.10.29 "Second Sky Music Festival"
OP. DE.BA.YA.SHI.2021
1. Candy Racer
2. Dodonpa
3.Invader Invader
4. CANDY CANDY –Remix-
5. Ninja Re Bang Bang –Steve Aoki Remix-
6. Harajuku Iyahoi
7. Tsukematsukeru
8. PONPONPON –Extended Mix-
9. Fashion Monster

2022.10.30 "Porter Robinson + Friends"
OP. DE.BA.YA.SHI.2021
1. Candy Racer
2. Ninja Re Bang Bang
3. CANDY CANDY
4.Crazy Party Night-Pumpkins Strike Back-
5. Kira Kira Killer
6. Isshin Doutai
7. Harajuku Iyahoi
8. Fashion Monster
9. PONPONPON

Information

Kyary Pamyu Pamyu

Popular EC Brand SHEIN Opens First Permanent Brick and Mortar Store in Harajuku

The global online fashion brand SHEIN has become wildly popular, shipping goods to over 150 countries. The world's first permanent brick-and-mortar SHEIN store will open in Harajuku, Tokyo on November 13, 2022, displaying popular styles and items perfect for the Japanese market. All items on display will be available for purchase on the official SHEIN app simply by scanning the QR code on the tag. While items won't be available to purchase in-store, the location will be a place where curious customers can try things on and explore new trends. The store has two floors and carries women's and men's wear, as well as kids' wear, pet goods, and accessories. In addition to standard fitting rooms, there will also be a photo booth and SHEIN gacha machine!

This summer, the brand held its first pop-up event in Japan, traveling to five cities over two days. In October 2022, the three-month-long SHEIN POPUP OSAKA event invited customers could try on clothes and discover new styles.

 "SHEIN TOKYO is planning to hold a number of events to make the SHEIN brand more familiar to new customers. Please visit us and enjoy perusing our reasonably priced but high-quality items," an official comment reads. 

Information

SHEIN TOKYO

Open: November 13, 2022

Address: b-town Building C, 1, 2F (4-25-9 Jingumae, Shibuya-ku, Tokyo)

Hours: 11:00-19:00 (Closed during New Year's holiday)

Official Website: https://jp.shein.com

Chainsaw Man Tokyo Special Division 4 Event and Pop-Up Shop to Open in Tokyo

A story-based digital GPS rally inspired by Chainsaw Man will be held within Tokyo's subway system from November 1 until November 28. Fans of the anime series won't want to miss it!

Participants will be tasked with one vital mission: to find five senior devil hunters who are currently undercover at subway stations around the city.

Participants will download an app from the special website and follow the instructions within to find stamp locations at stations throughout Tokyo. When they reach the designated location, they'll find a special poster, and they'll just need to press a button in the app to earn a stamp. By collecting stamps in all six locations, fans will receive a unique key visual which can only be obtained through this event. 

Pop-Up Shop

During the event period, fans will also find a limited-time pop-up shop inside Ikebukuro Sunshine City. Original collaboration items will be on sale, and a game will be set up with winners able to walk away with unique prizes. From November 1 to November 20, admission to the shop will be by advance reservation only on a first-come, first-served basis to reduce crowding. Reservations can be made through the official website.

©藤本タツキ/集英社・MAPPA

Kyary Pamyu Pamyu and Katy Perry to Perform Together for the First Time at True Colors Festival THE CONCERT 2022

The Nippon Foundation has been supporting people with disabilities in Japan and abroad for over fifty years. To mark this incredible milestone, True Colors Festival THE CONCERT 2022 will be held on November 19 and 20 at Tokyo Garden Theater. The performance aims to inspire fans to express their uniqueness. 

Kyary Pamyu Pamyu will perform as a guest performer on both days of the concert, which stands to be one of the largest live events in the world put on by artists with disabilities.

Kyary became a smash hit with audiences worldwide after Katy Perry praised her PONPONPON music video on Twitter, and the two are said to be fans of one another. This will be the first time that the two pop icons will perform on stage together. 

"I'm looking forward to performing with so many unique artists from around the world," Kyary said in a statement. "I'm so happy that I'm going to live my dream of performing with Katy!" 

Information

True Colors Festival THE CONCERT 2022 

Venue: TOKYO GARDEN THEATER (2-1-6 Ariake, Koto-ku, Tokyo)

Dates: 

November 19 / Doors Open at 16:00, Show Starts at 18:00

November 20 / Doors Open at 15:00, Show Starts at 17:00

Official Site: https://truecolorsfestival.com/jp/program/the_concert/