Harajuku Summer Festival 2019 to Take Place at Togo Shrine
GLOBAL PRODUCE, a Japanese event organiser, is set to sponsor Harajuku Summer Festival 2019 which will be held at Togo Shrine in Harajuku, Tokyo on August 23. Bringing together professional event producers, the festival will combine elements of traditional Japanese culture with the latest trends.
Food trucks and stalls will open in the dozens, including appearances from the shaved ice shop Kooriya bebe which makes its fluffy shaved ice from the natural spring waters of Mount Fuji―perfect for the hot weather―as well as Ichika, a cafe known for its tapioca Japanese tea lattes made with high quality tea leaves from Kagoshima. Current popular restaurants will also serve up delicious summertime food. There will even be the Harajuku Bon Odori 2019 dance event, and the marchers for the Tokyo 2020 Olympics will also be present.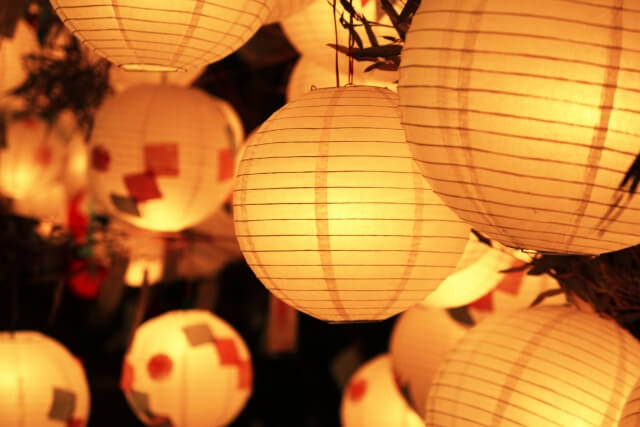 Tokyo Bijin Project will make their first ever live appearance, a group of shining Japanese women with "wisdom, dignity and compassion" who are set to speak out for other strong women. They will talk leadership, interpretation, attending to people, the spread of Japanese culture, and more.
If you are in Japan for the summer then make sure you attend all of the different summer festivals you can.
Information
GLOBAL PRODUCE presents Harajuku Summer Festival 2019 at Togo Shrine
Date: August 23, 2019
Time: 19:00-21:00 (Reception open from 18:30)
Location: Togo Shrine (1-5-3 Jingumae, Shibuya, Tokyo)
Togo Shrine Official Website: http://www.togojinja.jp/
RECOMMENDED ENTRIES
Goldfish Art Exhibition Begins at Ooedo-Onsen Monogatari in Tokyo Odaiba

Onsen theme park Ooedo-Onsen Monogatari in Odaiba, Tokyo launched its biggest event of the year Kingyo Matsuri Art Exhibition on June 24. The festival feature a range of exciting exhibits including Japan's biggest terrarium developed by aquarium creator Masanori Miyazawa.

Aquarium ①: Japan's biggest Japanese-style Terrarium

A terrarium is a sealable glass container inside which soil is placed to grow plants. Aquarium creator Masanori Miyazawa, who goes by the artist name GA☆KYO, has built Japan's biggest Japanese-style terrarium which represents the change from the old generation into the new. Standing at 5-meters tall and stretching 1.5-meters wide, the terrarium makes use of bonsai, moss and driftwood.

Aquarium ②: Yukata x Aquarium x Photo Spot

Inspired by the ladies of Edo Castle, beautiful cylindrical fish tanks with kimonos wrapped around them act as a great photo opportunity together with the goldfishes.

Aquarium ③: Meet the 1 Million Yen Ryukin Goldfish

This innovative art installation pairs the Ryukin, a type of Japanese goldfish that has been sold in long-standing fish shops for more than 200 years, with onigawara decorative tiles that have been used to ward off spirits since ancient times, bonsai and more. Also in the exhibit is the "Pre-Edo Goldfish Tearoom" and "Large Round Fish Tanks."

Summer Festival Drinks & Desserts

From Left: Blue Goldfish Shaved Ice: ¥550 @ Kuranoe / Goldfish Blue Hawaii Soda: ¥580 @ Yumeakari / Blue Mojito: ¥850 @ Ooedo Cafe

Feel the festive spirit with these summery drinks and desserts.

Goldfish Goodies

The souvenir store Ryokokuya is selling a range of goldfish themed merchandise perfect as gifts and souvenirs or for taking on summer trips with you.

Ice Cream Lovers' Paradise: Over 100 of Japan's Best Ice Creams Unite at Ice Cream Fair in Hokkaido

For six days only, The most mouthwatering ice cream flavours from all over Japan are heading to Sapporo Kita 3-jo Plaza AKAPLA for the regional ice cream fair Aipaku Hokkaido in Sapporo 2019. The ice cream fair will start on August 15 and end on August 20, 2019. 

The concept of Aipaku® is to make everyone's childhood dream into a reality; a paradise park where visitors are surrounded by the most delicious ice cream flavours that are found countrywide.  The Japan Ice Mania Association carefully selected heart-melting ice cream flavours from all over Japan to sell at this event. The event has been running since 2015 and has so far welcomed approximately 2 million satisfied ice cream lovers, making it the largest ice cream event in Japan. Visitors can tuck in to their ice creams straight away or buy cooler bags and dry ice at the venue to take it back home as a souvenir.

This time, Aipaku Hokkaido in Sapporo 2019 is completely changing its lineup. Compared to when it was last run in 2017, this year will see many ice creams and ice cream brands that are new to Hokkaido making their debut. If you are an ice cream lover, this is a paradise world you just cannot miss out on. 

Kikyou Shingen Soft/KIKYOUYA (¥500)

Since being launched in 2015, this ice cream has become the star of the show at Aipaku. This ice cream is otherwise only available in Yamanashi prefecture. The beautiful scent of the soft serve ice cream's kinako roasted soy bean will be the first thing to reach your nose. This ice cream is made with the original, rich-flavored brown sugar syrup of Yamanashi prefecture. 

Manhattan Roll Ice Cream/ Manhattan Roll ¥850

Roll Ice Cream is currently a big hit in Japan, so naturally it has infiltrated into this ice cream fair. This ice cream is not made using eggs like conventional ice creams. It is made with a unique combination ratio of milk, fresh cream and syrup. The result is a smooth ice cream which is rich but not overpoweringly sweet. 

Double Ruby Fantasy/ MAISON GIVRÉE/¥600

This is an Aipaku-limited ice cream. Its rise to fame occurred as a result of the World Championship of Pastry Ice Cream and Chocolate which took place in Milan in 2015. This Aipaku-limited soft serve ice cream was created by Team Japan's captain and world champion pâtissier Hiroyuki Emori. It is covered in sugar-coated ruby chocolate and decorated luxuriously with almonds, hazelnuts and pistachios. The pink colour is enough to melt your heart. 

Aipaku Original Häagen-Dazs Sundae/ Aipaku Official ¥800

This is an original sundae flavour that can only be obtained from Aipaku. The ice cream is made using Häagen-Dazs vanilla ice cream with a generous layer of luxurious whipped cream. This is drizzled with a rich caramel sauce. Crispy feuillantine, which is made by smashing baked crêpe batter, accents the flavour and adds texture. Chunky slices of banana and salty vanilla-roasted peanuts are placed on top. This is a special sundae that ice cream-lovers will not be able to resist. 

These are just a few of the vast range of ice creams you could be trying. There are just so many that you will be frozen for choice. The venue is also easy to access from Sapporo station. This is a wonderful way to leave the house and enjoy a Japanese summer whilst staying refreshed. 

*Prices after tax stated above

* The ice creams at the event may differ to the images above.

Information

Ice Cream Fair Aipaku Hokkaido in Sapporo 2019

Running: August 15 ー 20, 2019

Opening Times: 11:00 ー 20:00

Venue: AKPLA, (Sapporo Kita 3-jo Plaza)

Kita 2 Jonishi, 4/ Kita 3 Jonishi 4, Chuo Ward, Sapporo, Hokkaido

Free entry. 

Takeaway: If you wish to purchase ice creams to take away, please consider purchasing a cooler bag and dry ice (保冷バッグ+ドライアイス) at the venue.

Aipaku Official Website: http://www.i-89.jp

See Traditional and Modern Japanese Culture Collide With Yukata, DJs & More at Tokyo's Hamarikyu Gardens

The three-day Hamarikyu Oedo Cultural Festival will take place at the beautiful Hamarikyu Gardens in Tokyo from August 23 to 25. It will be produced by international fashion designer and stylist Junko Koshino.

The boisterous festival is a coming together of Japan's traditional Edo period and modern times which will be celebrated with a myriad of exciting experiences.

The centrepieces of this year's event are the DJ performances and Yukata Fest which will take place around the two 6-meter tall pillars in the garden's plaza. DJ KOO will appear as a special guest on Friday August 23rd while Japanese models Arina Urahama, Sayaka Shimizu and YORI will take the spotlight on Saturday 24th wearing Edo-style outfits with a contemporary pop spin all made by Junko Koshino.

During the Yukata Fest, there will be taiko drumming along to the DJ performance. Three people from the Eitetsu Fu'un no Kai―a group supervised by famous Japanese musician Eitetsu Hayashi―will be the drummers. The Fest will mash together traditional Japanese music with modern DJing.

Expect to be thrilled with an up-close performance of kendo swordsmanship, iai―the art of drawing one's sword―and a showcasing of naginata, a type of long pole weapon. There will also be a play area where you can play karuta with the Hyakunin Isshu one-hundred poems which was popular during the Edo period, blow bubbles, and more.

And of course, there'll be plenty of Japanese food to tuck into as well served at one of the many booths. This includes namie yakisoba, a local speciality soba noodle dish adored by the people of Fukuoka which will be served as part of maintaining the culture, a Fukushima no Sake standing bar which has won the top award in the Shinshu Kanpyokai 7 years in a row, and so on.

Specially prepared traditional Japanese wagashi confections produced by Junko Koshino will also be sold as part of a collaboration project with Ito En who are sponsoring the event and holding a special tea party. They are limited in availability, and those lucky few who do get a spot will be able to enjoy tea and sweets while enjoying a view of the spectacular Japanese-style gardens at the Nakajima No Ochaya cafe.

Visitors will also be able to pick from a wardrobe of bright and colourful yukata, including some designed by Junko Koshino, at one of the booths at the festival and have them fitted on from them. Those who arrive already dressed in a yukata will receive free entry to the festival!

You'll completely forget you're in the boisterous city of Tokyo while at this traditional x modern fusion of a festival. If you're in Japan this summer, then don't miss out. More details of the festival and its content can be found on the official website below.

Information

Hamarikyu Oedo Cultural Festival 2019

Date/Time:

August 23 @ 17:00-21:00
August 24 @ 11:00-21:00
August 25 @ 11:00-17:00

*Hamarikyu Gardens are open from 9am as usual while the festival is running

Location: Hamarikyu Gardens (1-1 Hamarikyuteien, Chuo Ward Tokyo)

Price: General ¥300 / 65+years ¥150 (Free for elementary school children and younger, residents of Tokyo, and middle school student residents and younger)

*Free entry for those wearing a yukata

Official Website: https://hamarikyu-event2019.jp/
RELATED ENTRIES
Kyary Pamyu Pamyu Features in Summer Promotional Poster For Shiseido Beauty Square in Harajuku

A new summer key visual was released on July 10, 2020 for Shiseido Beauty Square, a beauty facility in front of Harajuku Station, featuring Kyary Pamyu Pamyu, who is an ambassador for the establishment.

Beauty Square's concept aims to have people discovering their beauty, having fun, sharing experiences, and learning the latest in the scene. Visitors will be able to purchase cosmetics and makeup products, participate in interactive digital content, experience the salon where hair and makeup artists will beauty up customers, and more. Focused on younger customers, Beauty Square is a place to find your inner beauty, and what better place to do it than in Harajuku—Tokyo's hub for youth fashion, beauty, and culture?

The new key visual conceives Harajuku's night sky lit up by bright and vivid fireworks, with Kyary's hair and makeup an expression of the balance and harmony of beauty. Kyary Pamyu Pamyu conveys the sense of beauty and transience of Japanese fireworks and a midsummer night's dream. Kyary will continue to collaborate with "Beauty Diversity" focused company Shiseido's top hair and makeup artist Tadashi Harada on a variety of beauty projects that will stimulate people's curiosity when it comes to beauty.

Information

Beauty Square
Opened: June 18, 2020

Address: WITH HARAJUKU Floor 1F, 1-14-30 Jingumae, Shibuya, Tokyo

Opening Hours: 11:00-20:00

No Fixed Holidays
TEL: 03-5413-7717

Official Website: https://beautysquare.tokyo/

*Website available in English, Japanese, and Chinese

Sanrio Characters Come Together at Tokyo's New POWDER ART CAFE HARAJUKU

The new limited-time character cafe POWDER ART CAFE HARAJUKU is set to open in Harajuku, Tokyo from July 15, 2020 to mid-January 2021.

From July 15 to mid-October, the cafe will be centred on the Top 10 characters of this year's Sanrio Character Ranking, an annual event where fans around the world can vote for their favourite Sanrio characters. The cafe will subsequently celebrate the 45th anniversaries of both My Melody and Little Twin Stars until mid-January next year.

At POWDER ART CAFE HARAJUKU, where the customers can draw their own designs on their orders, like latte art, Sanrio fans can look forward to a super cute menu line-up inspired by the adorable character roster.

My Melody Sweet & Sour Strawberry Shaved Ice


Tuxedo Sam Seafood Coquille Plate

If you're visiting Harajuku any time up to January next year, be sure to stop by POWDER ART CAFE HARAJUKU to make your own kawaii Sanrio character dishes.

Information

POWDER ART CAFE HARAJUKU

Address: IMON Bldg. B1F, 6-3-9 Jingumae, Shibuya, Tokyo

TEL: 03-6450-6037

Opening Hours: 11:00-21:00 (Last Orders 20:00)

Official Website: https://k-tanuma.com/company#04

Harajuku's Fresh Cream Shop MILK Releases Milky Soft Serve Parfaits For Summer

MILK, a fresh cream shop in Harajuku, is set to hold a new summertime fair this year called "Milky Soft Fair" which will begin on July 8, 2020.

From Left: Kiwi ¥650 / Peach ¥650 / Strawberry ¥650 / Mango ¥650 / Condensed Milk Coffee Jelly ¥630

MILK's "Milky Soft Serve Parfait" usually only comes in one simple flavour, but for the Milky Soft Fair, they are serving up juicy mango, strawberry, and kiwi flavours, fruity peach, and bitter coffee jelly. The summery parfaits are made with fresh cream, fresh fruit, and rich soft service ice cream. The perfect dessert for keeping cool in the hot Japanese summer!

Information

MILK Harajuku
Address: THE SHARE 1F, 3-25-18 Jingumae, Shibuya, Tokyo
TEL: 03-5772-8858
Opening Hours: 11:00-19:00

Official Website: http://milk-craftcream.com/

Universal Studios Japan's 'We are One' Summer Festival Begins This July

Universal Studios Japan (USJ) reopened on June 19, 2020 after temporary closure as a result of COVID-19. The park is now running with strict measures in place to prevent the spread of the novel coronavirus, including practicing the 2m social distancing rule, making it mandatory to wear face masks, and so on. The park has posted a full video demonstration of the rules on their official website.

That means summertime is set to shine on USJ once again this year. The new 'Universal Summer Parade: We are One' event will begin on July 23 as the first parade held by the park since its reopening. Guests will be able to enjoy a fun and exciting summer at USJ with all the necessary precautions in place to ensure their safety.

Many familiar faces will gather at USJ to celebrate summer with guests, including the Minions, Elmo, Snoopy, Hello Kitty, and more. Each of them will board colourful floats for the parade during the parade, which will open with the fittingly-titled "Opening Float" followed by a flurry of unique floats like the flashy "Latin Float," cute European-inspired "Europe Float," the mysterious "Indian Float," and the finale "America Float," amongst many others. There will be music to entertain guests for laughs, smiles, and fun energy while characters and entertainers ride the floats and serve summertime vibes.

The peak moment of the parade will be when confetti rains down on guests in huge quantities. Flags can also be bought for the parade for the first time in this year. Performers and the park characters will be able to entertain guests at a distance while still connecting with them through the fun performances. A special "social distance" performance created in cooperation with the Osaka Prefectural Board of Education will also be part of the parade. This year's parade plans to have guests dancing and smiling even more than previous years to lift some of that stress away and give them the fight and energy to continue into tomorrow.

Universal Summer Parade: We Are One

Put your hands into the air as the sun beats down and the floats arrive to a lively rhythm. 'We are One' is the catchphrase, so get your boogie on and explode with excitement together with the entertainers and park characters for a heated summer parade!

Running: July 23, 2020 – August 27, 2020

Location: Parade Route

Time: One per day from 11:00am (approx 40 mins) 

Buy yourself a parade flag for ¥500 and wave it around to the beat of the festival!

Cool yourself off with some summer merch

Get your hands on some merch for cooling off, including the must-have summer "Handy Fan," a "UV Poncho" which keeps you cool in the heat of the sun, a classic "Sensu" folding fan, and more.

Feel the Japanese festivities with the Universal Market

The Universal Market will give that Japanese 'matsuri' festival vibe. Enjoy some cool desserts, spicy food, and more.

Left: Super Hot! Turkey Leg ¥1,000 / Centre: Peach Jelly Soda: ¥650 / Right: Frappe Sundae ~Strawberry & Blue Hawaii~ ¥750

Since guest safety is the number one priority this summer, the park will not be holding its famous splash performance where guests are soaked with water by water shooters.

Additionally, the parade will also not stop in any of the usual designated places and will instead keep on moving, meaning the parade can be enjoyed from anywhere along the parade route. Guests will be able to keep plenty of distance from others as they watch the parade.

The park also released a statement on its 'enhanced sanitation in park operations' on its official website so you can find out more about what USJ is doing to tackle the COVID-19 spread.

If you're in Osaka this year, you can still enjoy summer at Universal Studios Japan with all the necessary precautions in place.

See KAWAII MONSTER CAFE HARAJUKU's New MONSTER X Girls

KAWAII MONSTER CAFE HARAJUKU has announced MONSTER X, a new roster of characters who are like sisters to the cafe's MONSTER GIRLS and are personifications of popular areas in the cafe: Mushroom Disco, Bar Experiment, and the Mel-Tea Room.

The theme and decor of KAWAII MONSTER CAFE HARAJUKU imagines customers inside the belly of a monster. But this is no ordinary digestion, as customers are pulled into a crazy and vivid world of colours. The cafe is split into various areas where you'll find the new MONSTER X girls: the colourful mushroom forest Mushroom Disco welcomes MUSH, the bewitching jellyfish Bar Experiment says hello to JELLY, and the candy-filled Mel-Tea Room beckons MELTY. Let's take a look at who these MONSTER X girls are.

MUSH

MUSH's theme is "Cheer." Her dress and hairstyle is fitted with lots of round mushrooms. She's here to cheer everybody up with the power of her vivid, Harajuku-esque colours.

Area: Mushroom Disco

Mushroom Disco is a giant forest of colourful, poisonous mushrooms and plants from outer space.

JELLY

JELLY's theme is "Deep." Her dress and hairstyle personifies the bar which take son the image of a luminous deep sea jellyfish. Her glittery cool beauty will captivate all who see her.

Area: Bar Experiment

An enormously bright, glistening jellyfish has wrapped itself around this bar which also couples as a laboratory where people can experiment with different drinks.

MELTY

MELTY's theme is "Sugary." Her name speaks for her droopy dress and hairstyle which looks like it's melting. She will heal all with her sweet and overwhelming aura.


Area: Mel-Tea Room

Follow the ants along the sugar trail and you'll find the tea party room adorned with ice cream, chocolate, and macarons.

Fashion x Entertainment x Virus Precautions

KAWAII MONSTER CAFE HARAJUKU will continue to entertain customers while taking all the necessary COVID-19 precautions. The staff will coordinate masks to their outfits fitting of the KAWAII MONSTER CAFE while still paying respect to the spirit of Harajuku's fashion style which encourages people to enjoy fashion however they like. When you look back at the history of Harajuku's street fashion, decorative masks and gas masks have always been around, so it will be business as usual at the KAWAII MONSTER CAFE.

Jokin Dance (Bacteria Elimination Dance)

Before your meal at the KAWAII MONSTER CAFE, the MONSTER GIRLS will pay a visit to your table and invite you to join in doing the Jokin Dance (Bacteria Elimination Dance). KAWAII MONSTER CAFE HARAJUKU is an entertainment restaurant, and so it can make even taking precautions against something like COVID-19 a fun time.

Japan's Music Festival 'a-nation' Heads Online For the First Time

a-nation, a series of summer concerts held in Japan which has a record number of over 6.1 million attendees, is heading online for the first time for "a-nation online 2020."

a-nation is organised by Avex Group, the biggest independent record label in Japan, and was first held back in 2002. This year will mark its 19th run, and it will be streamed live for the first time due to the COVID-19 pandemic. The original festival was scheduled for May 2020, but after much consideration Avex Group decided to take it online.

Numerous stages will be set up and users will be free to select which acts they watch. The event will be available to watch for concertgoers not only in Japan, but around the world. Don't miss this chance to see lots of popular Japanese artists live from the comfort of your own home!

Information

a-nation online 2020
Date: August 2020 (subject to change)
Official Website: https://a-nation.net/

Kyary Pamyu Pamyu Steps Up As Harajuku's Beauty Square Ambassador

On June 18, WITH HARAJUKU, a shopping complex located in front of Harajuku Station, opened its Shiseido beauty facility "Beauty Square" on the first floor. To strike a chord with beauty-loving millennials across the country, Kyary Pamyu Pamyu has been appointed as the shop's ambassador. With "beauty diversity" as its main theme, Shiseido's top hair and makeup artist Tadashi Harada is also getting involved by launching a variety of beauty projects.

Harajuku Shiseido Beauty Square Ambassador Video:



Before the facility celebrated its grand opening, Kyary Pamyu Pamyu stepped through its doors, visiting the makeup counter and enjoying the fun interactive features such as the large LED screen located in the centre which displays endless videos.

The concept of Beauty Square is to become an interactive space to discover beauty, have fun, and share your experiences. Along with the sale of cosmetics, customers can enjoy digital interactive experiences to connect with the world of beauty or treat themselves to a makeover at the hair and makeup salon, which will glamour up your look in the bat of an eye.

From transforming your look to digital interaction, this is the perfect day out for fashion-lovers from all over the world.

Information

Beauty Square (Shiseido Beauty Square)
Open: June 18, 2020
Address: 1-14-30, Jingumae, Shibuya, Tokyo
Phone Number: 03-5413-7717 (Main Number)
Business Hours: 11:00 – 20:00 *Current business hours: 11:00 – 19:00
No Fixed Holidays

Official Website: https://beautysquare.tokyo/?rt_pr=trg20

Beauty Square: Discover Your Inner Beauty at Harajuku's New Beauty Salon

Shiseido is set to open its new beauty salon Beauty Square inside WITH HARAJUKU on June 18, 2020. WITH HARAJUKU is a shopping centre located in front of Harajuku Station in Tokyo.

Beauty Square's concept aims to have people discovering their beauty, having fun, sharing experiences, and learning the latest in the scene. Visitors will be able to purchase cosmetics and makeup products, participate in interactive digital content, experience the salon where hair and makeup artists will beauty up customers, and more. Focused on younger customers, Beauty Square is a place to find your inner beauty, and what better place to do it than in Harajuku—Tokyo's hub for youth fashion, beauty, and culture?

Beauty Square is split into 4 separate zones: the Go-Live Zone, Brand Zone, Installation Zone, and Salon Zone. Let's take a look at each in detail.

Go-Live Zone

In this area, the real world and digital world collide: enormous LED screens and signs fill the area where a variety of content will be broadcast, like hair and makeup tips from the Salon Zone artists. Influencers will visit the Go-Live Zone everyday and stream live.

Brand Zone

Brand Zone is the shopping area of Beauty Square featuring a lineup of numerous Shiseido group brands, like Laura Mercier, SHISEIDO, SHISEIDO PROFESSIONAL, Dolce & Gabbana Beauty, NARS, bareMinerals, IPSA, Cle de Peau Beaute, THE GINZA, and more. The Brand Zone also offers a one-on-one counselling service carried out by beauty consultants.

Installation Zone

This is the entertainment space filled with immersive artistic content like towering LED screens, kinetic lights that move up and down, moving lights, as well a tie-up with the 3D avatar social media app ZEPETO for customers to interact with, and more. Events and pop-up shops will also open in this area.

Salon Zone

Makeup artists who honed their skills and craft at the hair and makeup academy and studio SABFA will be customers' one-on-on producers, carrying out personal hair and makeup styling. Talks will also be held.

The restaurant and lounge SHISEIDO PARLOUR THE HARAJUKU opened up on the 8th floor on June 16, 2020, where people from around the world can enjoy the traditional taste of SHISEIDO PARLOUR.

Japanese international superstar Kyary Pamyu Pamyu has also been appointed the ambassador f Beauty Square. She will be promoting beauty in various forms throughout the year with the theme "Beauty Diversity."

Information

Beauty Square
Grand Opening: June 18, 2020

Address: WITH HARAJUKU Floor 1F, 1-14-30 Jingumae, Shibuya, Tokyo

Opening Hours: 11:00-20:00

No Fixed Holidays
TEL: 03-5413-7717

Official Website: https://beautysquare.tokyo/

*Website available in English, Japanese, and Chinese

Seiko Watches to Open 2 New Stores in WITH HARAJUKU

Seiko Watch Corporation has announced that it's opening two new shops simultaneously inside WITH HARAJUKU in Tokyo's hub for fashion and culture Harajuku on June 17, 2020: Seiko Boutique WITH HARAJUKU and Seiko Prospex Boutique WITH HARAJUKU.

Seiko launched its "Seiko Boutique" chain of stores in 2004 which are situated in major cities around the world and offer the full experience of the Seiko brand. It currently has around 80 branches worldwide. Seiko also opened its newest "Seiko Prospex Boutique" branch in Ginza last year, making it the third branch in the world.

At Seiko Boutique, customers can enjoy looking through the brand's many watch varieties, such as Grand Seiko which offers leading watch functionality and a sophisticated design, Seiko Astron which hails as the first GPS solar watch, the popular casual Seiko 5 Sports watches, and more.

From Left: SNE537PC / SNE533PC / SNE535PC

From Left: SRPD35KC / SRPD31KC / SRPD33KC

To commemorate the opening of the two new shops in WITH HARAJUKU, Seiko will sell a limited 10 number of watches each from 6 models that are currently unavailable in Japan.

Information

Seiko Boutique WITH HARAJUKU / Seiko Prospex Boutique WITH HARAJUKU
Grand Opening: June 17, 2020

Address: WITH HARAJUKU 1F, 1-14-30 Jingumae, Shibuya, Tokyo

Opening Hours: 11:00-20:00 (Until 19:00 on June 17)

No Fixed Holidays
TEL: 03-6271-5061

Official Website: https://www.seikowatches.com/jp-ja

KAWAII MONSTER CAFE HARAJUKU Re-Opens Just As Colourful As Ever

KAWAII MONSTER CAFE HARAJUKU finally reopened with reduced hours on June 13 after its temporary closure as a result of the novel coronavirus (COVID-19) outbreak. For the first time ever, the colourful cafe and restaurant will be offering takeout options, as well as opening its secret room where one group of people per day, if it's someone's birthday, can enjoy a birthday meal plan.

Harajuku Kawaii Birthday Party Set

The birthday set is available to order for takeout or delivery. The jaw-dropping line-up includes one of three main courses, such as the fat and juicy "MANGA MEAT," a vibrant chopped jelly salad, sliders with colourful buns, and more. For dessert, there's enjoy the symbol of the KAWAII MONSTER CAFE: the "Colourful Poison Cake (Chemical)" which can be customised to come with a birthday message. Order for takeout, delivery, or even enjoy it at the KAWAII MONSTER CAFE.

Harajuku KAWAII Birthday Party Set (Serves 3-4): ¥12,000 (Before Tax)

Chopped Jelly Salad

Served in a cup, this root vegetable salad is dressed with a ginger Caesar dressing.

Colourful Pop Slider

Colourful buns (Red, Blue, Yellow Green) topped with multifarious ingredients.
Red: Smoked Salmon & Cream Cheese Slider
Yellow: Egg Salad Sandwich-Style Slider
Green: Lemon Dressed Tomato, Cucumber & Avocado Vegetable Slider
Blue: Roast Beef & Marble Cheese Slider

Apple Pie Sweets Pizza

This dessert pizza is topped with cheese, sliced apple, and jam and sprinkled with cinnamon before being baked. It's finished with honey and cream cheese.

Party Monster (Hors d'oeuvre)

A monster volume of finger food including onion rings, chicken nuggets, fried potatoes, and popcorn shrimp.

Choose Your Main

or MANGA MEAT

Mozerella cheese and minced meat wrapped in pork belly, lathered in teriyaki sauce, and served on the bone. The kind of meat you drool at in manga and cartoons!

or MEAT MEAT MEAT

A popular main at the KAWAII MONSTER CAFE with beef, pork, and chicken combined with vegetables and wrapped up.

or Roast Chicken (1 Whole Chicken)

The chicken is stuffed with colourful tomatoes, mozzarella cheese, and potatoes before being baked in the oven.

Colourful Birthday Cake (Chemical)

An original sponge cake created by the KAWAII MONSTER CAFE filled with strawberries and chocolate chips and lathered in multicoloured bites of cheese cream. You can add a message on the cake for free too.

Harajuku KAWAII Home Party Set (Takeout/Delivery Only)

This home party set will take the world of KAWAII MONSTER CAFE into your very own home.

Harajuku KAWAII Home Party Set (Serves 3-4): ¥10,000 (Before Tax)

Chopped Jelly Salad

Colourful Pop Sliders

Apple Pie Sweets Pizza

Party Monster (Hors d'oeuvre)

MEAT MEAT MEAT (Teriyaki Sauce or Basil Sauce)

*For an extra ¥1,080, you can add the Roast Chicken (1 Whole Chicken) or MANGA MEAT

The set also comes with 4 plates, chopsticks, hand wipes, a box of issues, and 4 balloons. You can also check out a video of one of the cafe's Monster Girls how to make some cute balloon art at home.

Other Takeout Options

As well as sets, the KAWAII MONSTER CAFE has plenty of individual menu items you can order for takeout too. Let's take a look.

MONSTER Box Sandwich: ¥3,500 (Smoked Salmon & Teriyaki Chicken/Tuna Mayo & Potato Salad/Ham & Cheese With Fresh Lettuce)

This box of sandwiches is nothing short of colourful, packed full of tasty healthy ingredients.

Colourful Poison Cake Chemical Whole Size: ¥4,000 (Before Tax)

Party Party Monster: ¥3,000 (Before Tax)

MANGA MEAT (60g): ¥4,000 (Before Tax)

Colourful Pop Sliders: ¥2,500 (Before Tax)

Pink Cat Room: Children's Birthday Plan in the Secret Room

The secret Pink Cat Room is loved by customers of KAWAII MONSTER CAFE, both Japanese and foreign. They are now offering a children's birthday plan for one group per day.

Children's Birthday Plan: Adults ¥4,000 / Kids ¥2,000 (Before Tax)

Cold Dish: Duck Carpaccio
Appetiser: Smoked Salmon Carpaccio
Fried Dish: Fried Assortment (Fries/Nuggets/Onion Rings/Popcorn Shrimp)
Hot Dish: Colourful Mini Pop Burger
Pasta: Colourful Rainbow Pasta
Dessert: Colourful Poison Cake Birthday Style
*Reservation only

Information

KAWAII MONSTER CAFE HARAJUKU
Address: YM Square Bldg. 4F, 4-31-10 Jingumae, Shibuya, Tokyo

Opening Hours: 11:30-19:00

No Fixed Holidays
Access: 5-minutes on foot Harajuku Station via JR / 1-minutes on foot from Meiji-Jigumae Station via Chiyoda Line and Fukutoshin Line

Official Website: https://kawaiimonster.jp/

IKEA Harajuku Opens This June With Swedish Convenience Store

IKEA Japan is set to open its first central Tokyo branch in Harajuku this week. Located inside WITH HARAJUKU, and just a 1-minute walk from Harajuku Station, the store will officially open its doors on June 8, 2020.

IKEA Harajuku's features

Sales floors stocked with all your living needs

The sales floors are split into four different themes to cater to customers' living needs: "Sleep" and "Organise" are on the first floor, while "Relax" and "Cook" can be found up on the second floor. IKEA Harajuku also caters to single person households and their lifestyles too, so takes into consideration limited spacing with its items.

Swedish Convenience Store

To support life in the busy city and create a convenient shopping experience, IKEA Harajuku will be home to the world's first "Swedish Conbini," or Swedish convenience store. Eco-friendly items can be bought speedily, including eco bags, ISTAD freezer bags made from plants, plant ramen, and so on—all at an affordable price.

IKEA Harajuku Exclusive Tunnbröd

The convenience store stand will also serve takeout food like cinnamon rolls, plant-based soft serve ice cream, sundaes, and more. There's even the "Sweden Cafe" up on the second floor where they'll sell Tunnbröd, a traditional Swedish-style flatbread topped with various ingredients. This will be exclusive to IKEA Harajuku. The cafe brings together Harajuku's culture of crepes and foods to eat while walking with Swedish culture.

Due to the outbreak of the novel coronavirus (COVID-19), and to limit people in the shop, a ticket system will be place. Employees will also be using masks, and staff will use face shields when serving customers. The shop will also be practicing social distancing and asking people to wear masks.

Information

IKEA Harajuku

Address: WITH HARAJUKU, 1-14-30 Jingumae, Shibuya, Tokyo

Grand Opening: June 8, 2020

Opening Hours: 10:00-21:00

Access: 1-minute on foot from Harajuku Station via JR Line / 1-minute on foot from Meiji-Jingumae Station via Tokyo Metro

IKEA Harajuku Official Website: http://www.IKEA.jp/harajuku

OMOTENASHI MATSURI Festival to Deliver Japanese Culture to the World in Free Twitch Live Stream

OMOTENASHI BEATS has announced that it is set to serve Japanese culture to the world with its new DJ party event "OMOTENASHI MATSURI" which is set to stream live on Twitch on June 7, 2020.

OMOTENASHI BEATS is a project that fuses Japanese music with DJ culture. Its concept is to get people visiting Japan to experience Japanese culture and to deliver Japanese music to the rest of the world.

The event will be completely free to watch to everyone around the world on Twitch.

OMOTENASHI MATSURI / Official Trailer 

The DJ line-up OMOTENASHI MATSURI is as follows:

DJ KOO: A resident DJ with a career spanning 40 years who is also the leader of Japanese pop band TRF.
Motsu: Former member of m.o.v.e, a band with many a hit song including the Around the world which was used in the anime series Initial D.
DJ Arisa Komiya: Also known as the voice actress of Aqours member Dia Kurosawa in Love Live! Sunshine!!
DJ Zu from i☆Ris: A member of i☆Ris, a music unit formed of voice actresses and idols.
Shinichiro Kamio: The voice of Rio Mason Busujima from rap project Hypnosis Mic.
DJ Miyu Takagi: The voice actress for Shinobu Inuyose from the multimedia project D4DJ.
MIMORI from kolme: A member of kolme who write and produce their own music.
Tsunko: A cosplayer, anime song DJ, and the voice actress of Miyake Aoi from D4DJ.
Asanyan: DJ and multi-talent from social media.
DJ CAESAR from TOKYO: Produced Mobile Suit Gundam 40th Anniversary BEST ANIME MIX and is a huge name in the anime song scene.

10 big names will grace the line-up of the event. This will also be the first time Shinichiro Kamio and MIMORI have performed as DJs.