New BORUTO Opening Theme Song By miwa Will Inspire Fans to Never Give Up
Singer-songwriter miwa was put in charge of the next opening theme song for popular TV Tokyo anime Boruto: Naruto Next Generations.
miwa made the following statement about her new song:
"This song depicts the attitude of a young, strong-willed and impulsive teenager who wants to live life in their own way and protect someone close to them. The song encourages bold and direct feelings. I hope that viewers who watch Boruto struggle on his journey to becoming a splendid ninja can relate to it in their own way by listening to my song.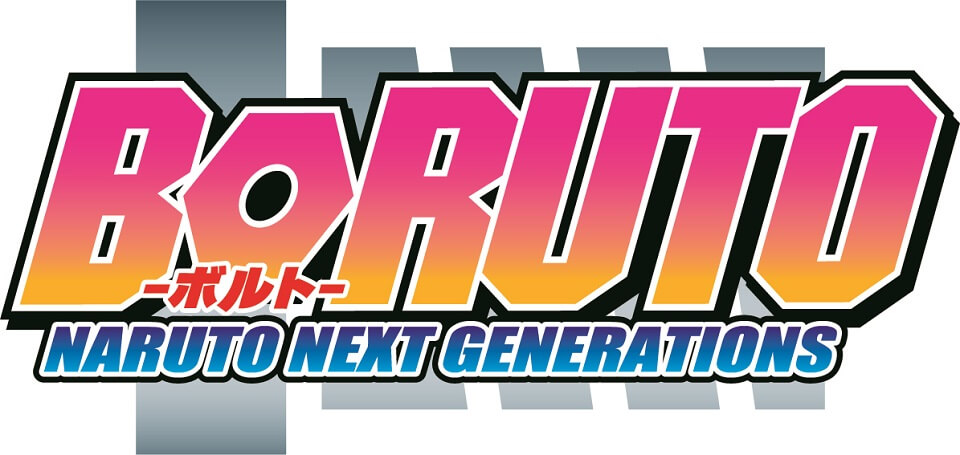 The anime will be broadcast on TV Tokyo every Sunday at 5:30 pm starting from October 6. The new theme song written by miwa will be used for the episodes airing between October 2019 and March 2020.
We are still waiting on more information about the physical and digital release of miwa's new song. This information could be released at any moment, but all we can do for now is wait in excitement for further announcements. 
©️Masashi Kishimoto/Shueisha/ TV Tokyo/ Pierrot
RELATED ENTRIES
Naruto Anime Series Celebrates 20th Anniversary With New Gallery Featuring Collaborations With Five Animators

To celebrate the 20th anniversary of the globally popular Naruto anime series, NARUTO THE GALLERY will be held at AKIBA_SQUARE inside Akihabara UDX from December 10, 2022 until January 31, 2023. The gallery will feature collaborations with five animators. 

This will be the first Naruto exhibition held since 2015. The event will focus on the growth of the characters, the bonds they share with their friends, and the many fights that have taken place over the past two decades. 

 

Iconic scenes from the Naruto anime series will be on display in collaboration with five up-and-coming animators: Ai Niina, Kohei Kadowaki, que, Kosuke Sugimoto, and Kohta Morie. This will give fans the chance to see an unprecedented and unique view of the world of Naruto which can only be seen at the event. 

Admission Bonus: Gemaki-style Card

Goods

An original Gemaki-style Card featuring a newly-drawn visual will be handed out to those visiting the exhibition. 

 

The first lineup of exclusive event-only merchandise has been revealed and longtime fans of the series won't want to miss adding some of these goods to their collection. 

Participating Artists / Episode

Ai Niina / Sasuke's Ninja Way

Kohei Kadowaki / Naruto's Path

que / The Land of Waves

Kosuke Sugimoto / Sasuke's Vessel

Kohta Morie / Naruto and Kurama

©NARUTO THE GALLERY実行委員会

Information

NARUTO THE GALLERY (Naruto 20th Anniversary Project)

Running: December 10, 2022 – January 31, 2023
Hours: 10:00-20:00 (Last entry at 19:30)
Venue: AKIBA_SQUARE (Inside Akihabara UDX)
Official Site: https://naruto-20th.jp

NARUTO & BORUTO: Snow, Moon, and Flowers Collaboration Cafe and Merchandise Coming Soon

A pop-up collaboration cafe for the popular anime series NARUTO and BORUTO: NARUTO NEXT GENERATIONS, has been announced! The event will be held from October 29 until November 25 on the fourth floor of Tokyo Solamachi.

Original Merchandise & Cafe Menu

There will also be a large collection of new merchandise featuring brand new illustrations for fans so snag. Along with acrylic keychains and pins, printed cookies, T-shirts, and towels will also be available!

At the collaboration cafe, fans can enjoy a lineup of dishes inspired by popular characters from both series, including Boruto's Spiral Burger, Sasuke's Stew, and Sasori's Puppet Pancakes. A full dessert and drink menu will also be available for fans wanting to try dishes like Sakura's Life-Long Love Parfait and Itachi's Tsukiyomi Chocolate. A total of eight original coasters will be available, and one will be handed out with each dish ordered.

Sasori's Birthday Project

The event will also celebrate Sasori's birthday from November 8 until November 13. Guests can enjoy a special pancake set featuring the popular character along with a festive birthday decoration! 

More information will be posted on the official Twitter page, so be sure to check that and the official website!

Information

NARUTO & BORUTO: Snow, Moon, and Flowers Collaboration Cafe and Merch

Running: October 29 – November 25, 2022

Venue: Tokyo Solamachi, West Yard 4F #4, Tree Village Official TV Shop

Official Website: https://tree-village.jp

Luxury Brand Montblanc Announces Naruto Collaboration Collection

Today, luxury brand Montblanc launched a new collaboration collection with the popular anime and manga series Naruto. Items from the collection are available to purchase worldwide.

Since its release 20 years ago, Naruto has captured the hearts of fans around the world with its inspiring story and beloved characters. The designs featured in the new collection feature illustrations of the character printed in dynamic poses. The collection features everything from leather goods to writing instruments. 

The new items highlight Naruto's relationship with his mentor Jiraiya, stressing the importance of mentors and knowledge. The brushstroke-like curves on each piece emphasize the anime style, and all bags come in a refined black color with orange accents.

To celebrate the launch of this collaboration, a special short anime was created to highlight the power of writing and communication. The brief animation shows Jiraiya reflecting on Naruto's journey and the ample advice he passed down while focusing on what's important in life. Meanwhile, Naruto uses a fountain pen to write down what it really means to be a ninja.

The collection also features a new edition of Montblanc's iconic Meisterstück. The special-edition fountain pen features a Hidden Leaf Village motif in gold with a matching nib and a ruthenium-coated embellishment.

A special pop-up store is open on the first floor of Hankyu Men's Osaka until October 18. By snapping a photo of the collaboration products and posting it on social media with the hashtag #MontblancXNaruto, fans can snag an original Montblanc x Naruto memory card game. Additionally, those making a purchase will get an original furoshiki!

Whether you're a fan of Naruto or a fan of Montblanc's goods, this collaboration might be impossible to pass up.

Information

Montblanc x Naruto

Release Date: October 12, 2022

Pop-up Store

Venue: Hankyu Mens Osaka 1F

Running: October 12 – October 18, 2022

Details: https://bit.ly/3rtWGAn

Naruto Anime Series Celebrates 20th Anniversary with Traditional Kokeshi Dolls

To commemorate the 20th anniversary of the Naruto anime series, Usaburo Kokeshi has created two traditional dolls modeled after Naruto Uzumaki and Sasuke Uchiha. The original manga series by Masashi Kishimoto has become a global phenomenon, and fans won't want to miss out on these unique pieces! Preorders are now open.

Usaburo Kokeshi makes each of these pieces by hand, transforming them from children's playthings into traditional works of art. The wood used to create these pieces is from trees in Gunma Prefecture.

Usaburo Kokeshi Doll – Naruto Uzumaki

Usaburo Kokeshi Doll – Sasuke Uchiha


These adorable dolls completely recreate both character's outfits and hairstyles, and the designers clearly focused on the small details. Enjoy these palm-sized versions of your favorite Naruto characters!

©岸本斉史 スコット/集英社・テレビ東京・ぴえろ

Felissimo's KAWAII COMPANY to Sell Colorful Miwa Soumen Noodles for a Limited Time

In late 2020, Felissimo teamed up with the 'King of Kawaii' Sebastian Masuda to create KAWAII COMPANY, a project selling adorable original items. The company is now teaming up with Ikeri, a long-running Miwa Soumen shop in Nara, to create some colorful noodles to enjoy this summer. Five colors will be available, and these noodles can be purchased online until September 30, 2022. 

The Kawaii Soumen box includes five scents and flavors of noodle–purple sweet potato, plum, Kabosu, Blue Beefsteak Plant, and plain. The adorable box is also reusable!

Ikeri has been selling soumen in Nara for over 170 years. This new collaboration aims to introduce more 'kawaii' into traditional pieces of Japanese culture. Ikeri's thin soumen noodles are made by hand one by one and shine like jewels when boiled.

Customers are welcome to try different arrangements with these gorgeous noodles. These are the perfect summer gift for adults who love tasty food, tradition, and appearance! The wooden box is handmade by craftsmen in Nara Prefecture.

How would you like to not only eat these tasty noodles but post them all over social media?

Nijigen no Mori's Naruto & Boruto Ninja Village Sakura Birthday Event Stickers Now Available

The Naruto and Boruto Ninja Village located at the Nijigen no Mori anime theme park in Hyogo is celebrating its third anniversary! A new event has begun celebrating Sakura's birthday, and fans of the characters will be able to grab some neat merch.


Those who purchase tickets to this special event will receive a Mission Accomplished Sticker featuring an original, newly-drawn design. The celebration is running until June 30!

The escape game will have park guests running around the park looking for panels with hints on how to progress. For this event, the panels contain keywords and illustrations related to Sakura. Visitors will really have to use their brains to figure out the solution!

Guests will also be able to write congratulatory messages on cherry blossom petal stickers associated with Sakura and stick them to life-size character panels. Original goods featuring characters in original event costumes will be on sale.

© 岸本斉史 スコット/集英社・テレビ東京・ぴえろ

'VOLTAGE' by Anly Chosen as Ending Theme for BORUTO Anime Series

Anly's new song VOLTAGE will serve as the new ending theme song for the TV Tokyo anime series Boruto. 

This will be the second time that Anly has teamed up with the Naruto series, having previously performed the opening theme Kara no Kokoro from Naruto Shippuden. The track has been streamed over 20 million times globally.


Comment from Anly


It's been a long time since I've worked with the Naruto series, and I'm deeply moved to be returning to contribute. VOLTAGE is a song meant to cheer people up and to inspire friends to overcome anything standing in their way. While it's similar in many ways to Kara no Kokoro, I feel like this is even cooler than Boruto's dad's song! I hope everyone enjoys it.

The new ending theme song will premiere with the new episode of Boruto airing on TV Tokyo on January 9, 2022.

©岸本斉史 スコット/集英社・テレビ東京・ぴえろ

FujiQ Highland Holds Limited Time "Uzumaki Naruto Birthday Celebration 2021"

FujiQ Highland's 'NARUTO x BORUTO Fuji Konohagakure Hidden Village,' will be holding the 'Uzumaki Naruto Birthday Celebration 2021' birthday event to commemorate NARUTO protagonist Uzumaki Naruto's birthday, held between October 10 and November 7 2021. 

 

Happy Birthday, NARUTO! Miso Tonkotsu with Extra Char Siu Special

Yakitori Set

Arcade Game Corner 'Game Area – Ninjutsu Carnival'

"Uzumaki Naruto Birthday Celebration 2021" Specially Designed Sweets

NARUTO Birthday Commemorative Big Sticker


Stamp Rally with Impressive Prizes

During the event period, Satouchi's 'Ramen Ichiraku' will be offering ramen based on Naruto's beloved Miso Tonkotsu with Extra Char Siu, topped with six pieces of Char Siu (available Sat. and Sun. only, 30 portions a day). Meanwhile, YakitoriQ will be reducing the cost of their ultra popular 'Family Pack' yakitori from ¥1,200 down to ¥1,010 to mark the date on October 10. Plus, if you say "NARUTO HAPPY BIRTHDAY" at the Game Area Ninjutsu Carnival game, the staff will offer you an extra round, boosting your chance of winning the prize.

The Fuji-Q Official Highland Resort Hotel & Spa's restaurant "Makaroni Club" is also hosting a series of fun events to liven up the celebration, including event-exclusive latte art, macaroons, and themed cakes!

In addition, customers who purchase event merchandise or use the facilities will receive a free 10cm 'NARUTO Commemorative Big Sticker' which will be sure to leave an impact. The stickers are available in limited quantities.

If you collect three stamps on your rally card then you will be eligible to enter a lottery, with the chance to win a variety of impressive prizes, such as FujiQ Highland Free Passes or NARUTO or BORUTO dolls, so why not give it a shot?

If you're a NARUTO fan then be sure to celebrate his birthday at FujiQ Land!

 

Information

Uzumaki Naruto Birthday Celebration 2021

Duration: October 10 ~ November 7 2021

Location: NARUTO x BORUTO Fuji Konohagakure Hidden Village

Address: 5-6-1 Shinnishihara, Fujiyoshida, Yamamashi 

Official Site: https://www.fujiq.jp/ 

Nijigen no Mori Amusement Park Starts Naruto Birthday Event

The anime-themed amusement park Nijigen no Mori in Hyogo Prefecture will hold a special Naruto event from October 2 until November 28, 2021. The Naruto Shippuden x Real Puzzle Solving Game will feature popular characters from the Shikamaru Hiden arc!

NARUTO&BORUTO Ninja Village

This marks the second version of the event to date, with the first taking place in 2020. Naruto's birthday is October 10, and to celebrate, this event will open with new visuals of the titular ninja along with popular character Shikamaru!

Flower Petal Stickers

Fans of Naruto won't want to miss their chance to leave a congratulatory message for the birthday boy! Just write your message on one of these stickers, and stick them to the character panel of your choice. 

Event Contents

Gameplay

Players will solve a number of riddles placed all over the Naruto & Boruto Ninja Village, with certain keywords related to each character playing a role. 

Wooden Phone Straps (4 varieties) featuring new illustrations

The event will take around 30 minutes, even for beginners. Those buying a ticket will receive a wooden phone strap. 

©岸本斉史 スコット/集英社・テレビ東京・ぴえろ

Information

Naruto Shippuden x Real Puzzle Solving Game – Ninja Village Special Mission #010: Naruto/Shikamaru Arc

Running: October 2, 2021 – November 28, 2021

Address: Nijigen no Mori Naruto & Boruto Ninja Village (Awaji, Hyogo Prefecture)

Hours: 10:00-20:00

*Please check the official website for hours. 

Anime Theme Park Nijigen no Mori to Hold Second Kakashi & Obito-themed Escape Game

A special event is coming to the Naruto-themed area of Nijigen no Mori, an anime theme park located on Awaji Island in Hyogo prefecture! The Naruto Shippuden x Escape Game: #009 Kakashi & Obito event is taking place from August 21 to October 10!

A look at NARUTO & BORUTO Shinobizato

A look at the game

Participation bonus: 4 special wooden phone straps with new illustrations

The first escape game in the series was held in 2020 to positive feedback. It was first held to celebrate Kakashi's birthday, which is September 15, and all visuals of both him and Obito are completely new and made for the event. 

Guests can also write their celebratory messages on special 'petal stickers' and place them on the character panel of their choice!

Would you like to come celebrate Kakashi's birthday? 

©Masashi Kishimoto /Shueisha・TV Tokyo・Pierrot

Information

Naruto Shippuden x Escape Game: #009 Kakashi & Obito

Running: August 21-October 10, 2021

Opening Hours: 10:00-20:00

Estimated Play Time: 30 minutes

Nijigen no Mori

Address: 2425-2 Kusumoto, Awaji, Hyogo

Official Website: https://nijigennomori.com/

Naruto and Boruto Summer Event Begins at Nijigen no Mori

Nijigen no Mori, an amusement park located on Awaji Island in Hyogo, began a summer event at its Naruto and Boruto-themed zone on July 22 which is set to run until September 30.

Event-exclusive stickers

The event includes a huge water gun event where 25 litres of water will be sprayed to cool down guests during the hot summer event. With themed character panels displayed around the park, join Naruto and the gang, including Zabuza and Haku, for some summer fun. All guests receive a free original sticker too.

© 岸本斉史 スコット/集英社・テレビ東京・ぴえろ

Information

NARUTO&BORUTO SHINOBI-ZATO
Running: July 22, 2021 – September 30, 2021

Location: Nijigen no Mori

Opening Hours: 10:00-18:00
Price: Free (But park entry payment required)
Official Website: https://nijigennomori.com/naruto_shinobizato/

Celebrate Sasuke Uchiha's Birthday at Fuji-Q Highland's Naruto x Boruto Summer Event

Fuji-Q Highland began its 'NARUTO x BORUTO Fuji Hidden Leaf Village' event on Wednesday which is set to run throughout summer until August 29. The event is taking place to celebrate the birthday of the popular character Sasuke Uchiha from the Naruto franchise.

During the event, a keyword rally will take place, and a special menu will be served up.

Keyword Rally

Guests must play and ride six Naruto-themed attractions at the park where they will be able to collect keywords related to the Uchiha family. Those who manage to answer all the questions correctly will receive one of two free exclusive pins. The Sasuke & Itachi design will be available from June 9 to July 22 and the Uchiha Family design from July 23 to August 29. Check out the designs below, both of which are must-grabs for fans of Sasuke and the Uchihas.

Pin Design 1: Sasuke & Itachi (Uchiha Brothers) | Available: June 9, 2021 – July 22, 2021 

Pin Design 2: Sasuke & Sakura & Sarada (Uchiha Family) | Available: July 23, 2021 – August 29, 2021

Special Menu

Guests will also be able to enjoy a special menu line-up including a ramen dish served at Ichiraku, the ramen bar at Fuji-Q Highland which is themed on the same eatery of the same name in Naruto, and two cakes at Fuji-Q Highland's official hotel resort and spa.

Uchiha Brother's Spicy Ramen | ¥1,500 (Tax Included)

Uchiha Brother's Print Cake

Uchiha Family's Print Cake


ⓒ岸本斉史 スコット/集英社・テレビ東京・ぴえろ

Information

Uchiha's Summer
Running: June 9, 2021 – August 29, 2021

Where: Fuji-Q Highland

Official Website: https://www.fujiq.jp/