Tokyo's Revamped Snoopy Museum to Open On December 14
The Snoopy Museum was moved from Roppongi to Minami Machida Grandberry Park last summer. Standing double the size of the original museum and being completely revamped, it has finally been announced that it will open its doors on December 14, 2019.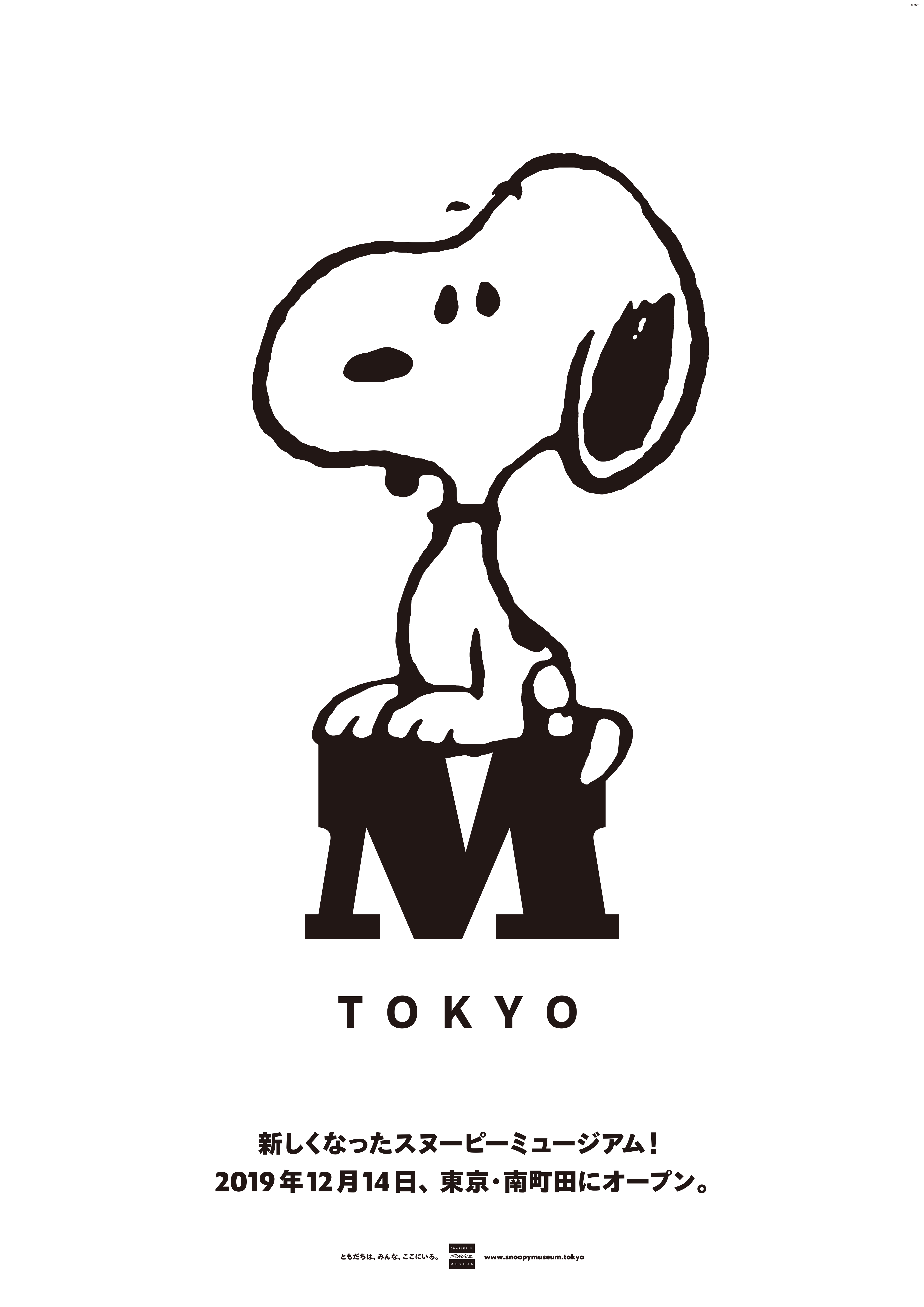 Tickets for the first two days of the opening will be put through a lottery system with lucky attendees being selected randomly. Sign-ups for these tickets opened on Tuesday.
The revamped Snoopy Museum will house a variety of brand-new permanent exhibitions, just like the Charles M. Schulz Museum and Research Center which is dedicated to the works of Peanuts creator Charles M. Schulz. There will also be a theatre with four large screens showing the life of Schulz and his career, his illustration techniques, and more. There will also be an area jam-packed full of vintage goods as well as exhibits of the Peanuts gang including Charlie Brown. Fans can also look forward to the Snoopy Room where they will be welcomed by the 8-meter long Sleeping Snoopy.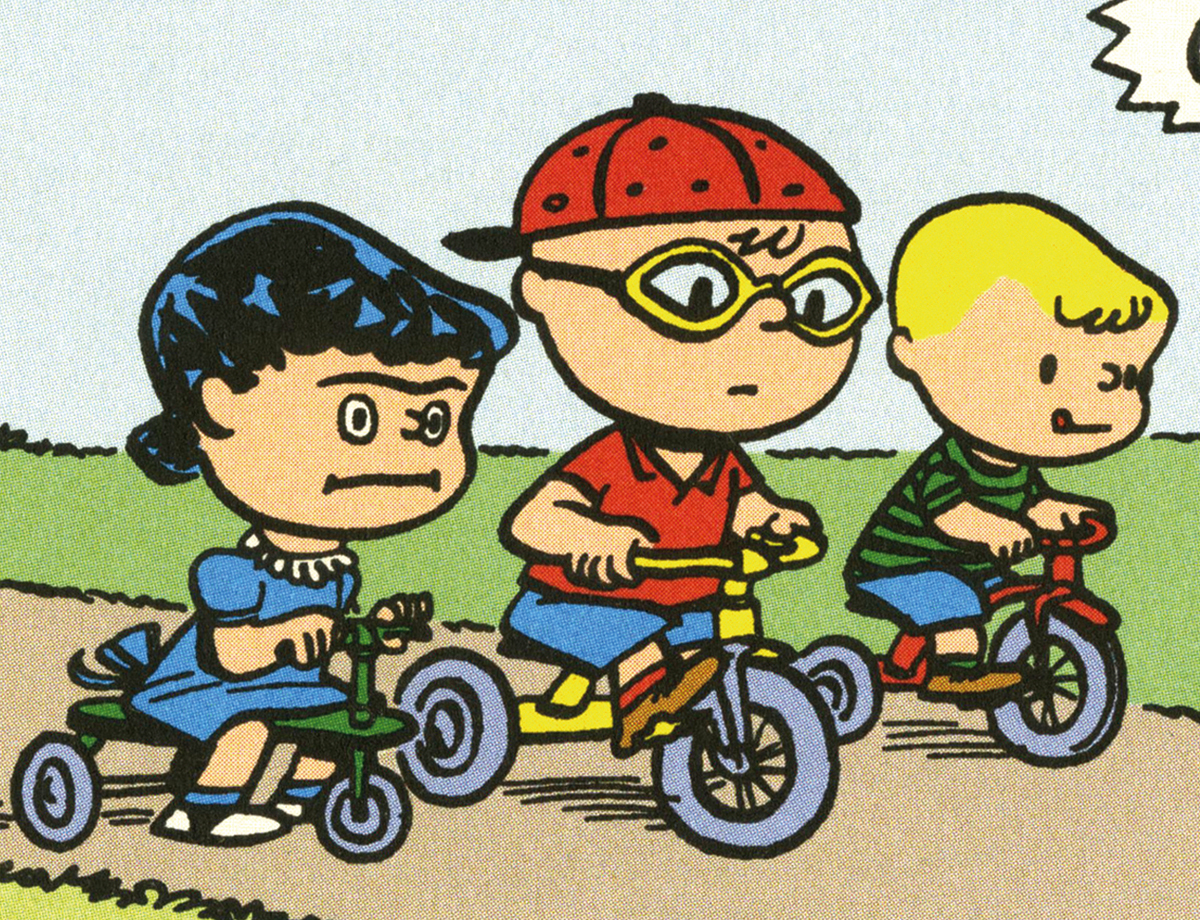 Peanuts Gang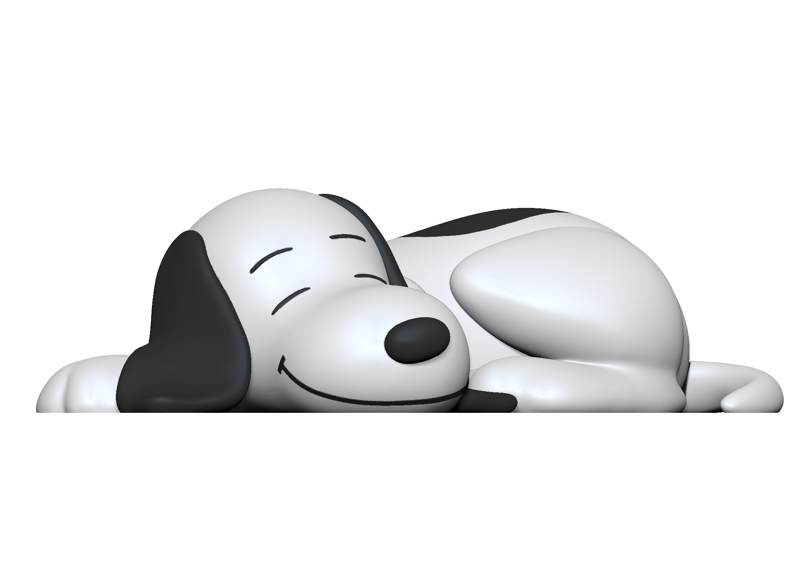 Sleeping Snoopy
As well as permanent exhibits, the museum will also showcase limited-time ones too, including borrowed works from the Charles M. Schulz Museum like original illustrations. Limited-run exhibits will change every 6 months. The first of these is entitled "The Beagle Scouts Arrive!" as pictured below.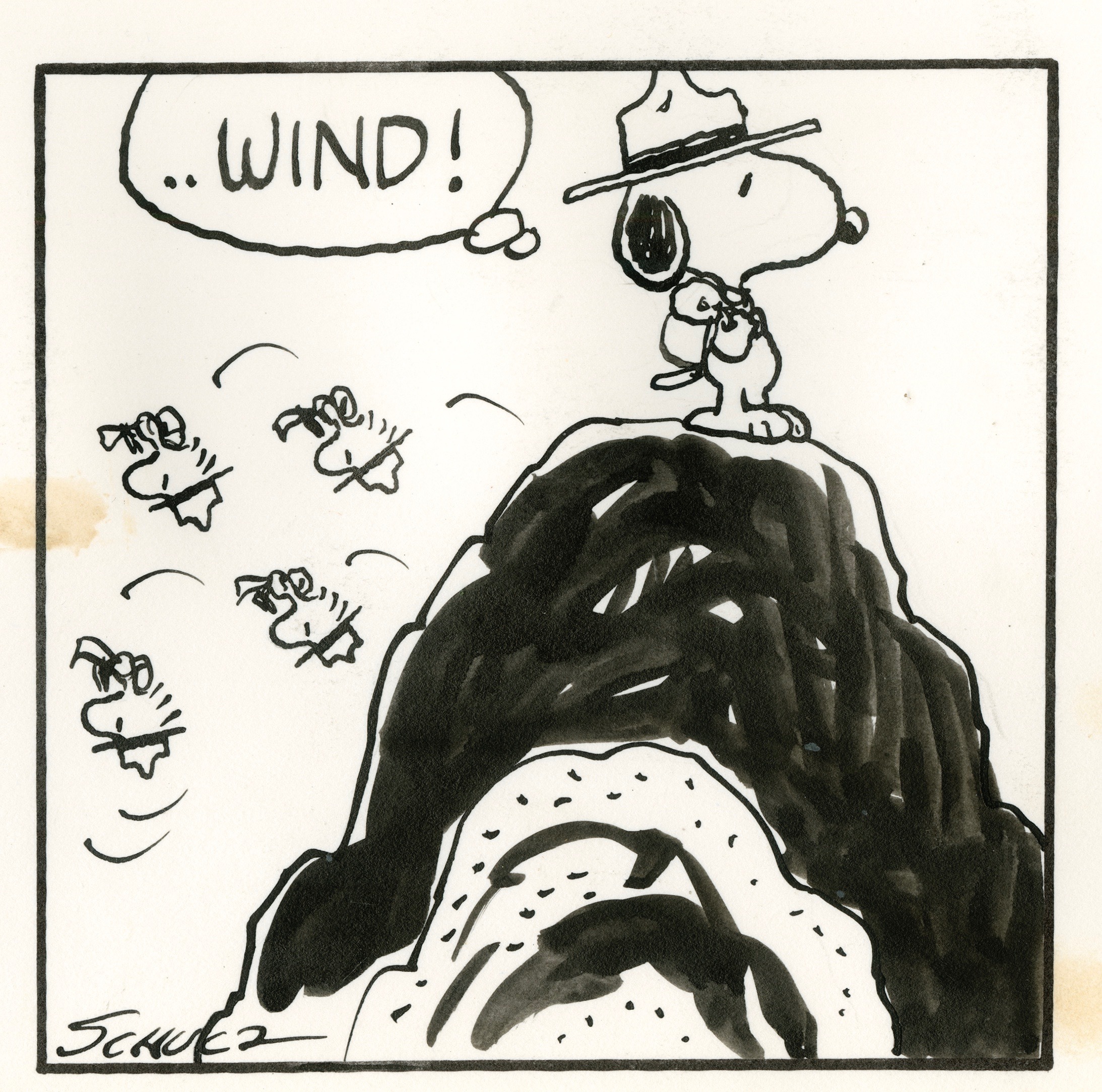 Peanuts Original Work Trimming
Fans of Snoopy and the Peanuts series can expect to get their hands on a whole range of original pieces of merchandise as well as items made in collaboration with other popular brands at the museum's Brown Store, a shop inspired by Charlie Brown. You're sure to find lots of goodies for your collection or as a gift to someone else.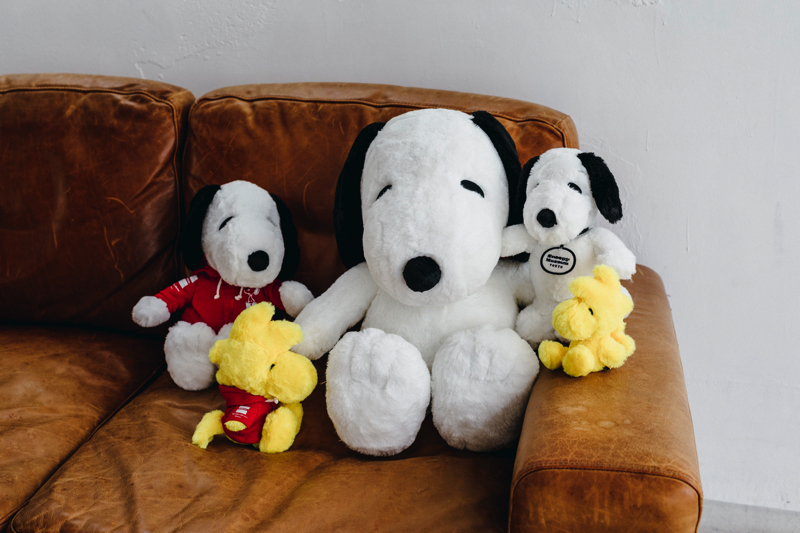 From Left: Grand Opening Commemoration Snoopy (Medium) – ¥5,000 / Grand Opening Commemoration Woodstock (Medium) – ¥4,000 / Snoopy (Large) – ¥6,500 / Snoopy (Small) – ¥2,500 / Woodstock (Small) – ¥2,000
From Left: Fjällräven Kanken Mini – ¥14,000 / Kanken – ¥16,000 / JULY NINE SHUSHI SACK – ¥5,800 Each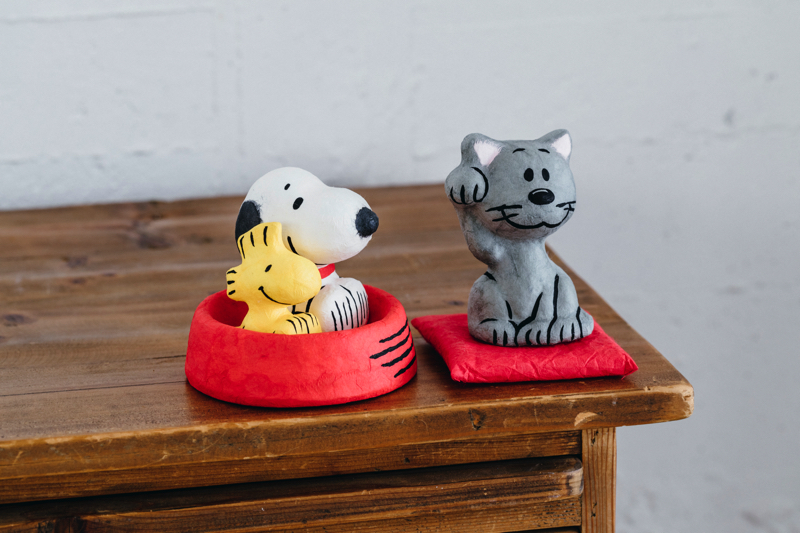 From Left: Paper Mache Dog Bowl Set – ¥3,500 / Paper Mache Grand Opening Commemoration Faron – ¥2,000
The hugely popular PEANUTS Cafe will also open a new branch in the annex connected to the museum (in the Park Life wing) on November 13 in the lead up to the museum's opening. Their huge menu is packed full of greens are inspired by Peanuts, like the picnic plate which is based on the Peanut gang's "pot luck picnic." You can dine at the cafe even without a museum ticket.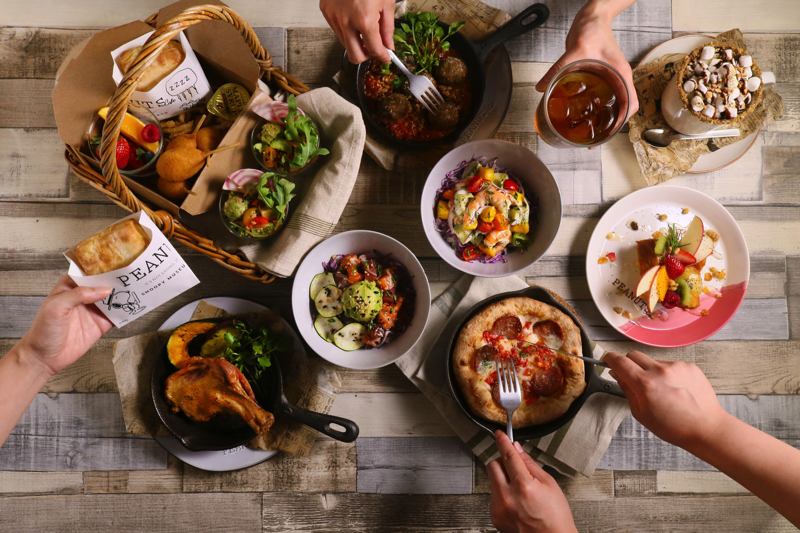 PEANUTS Cafe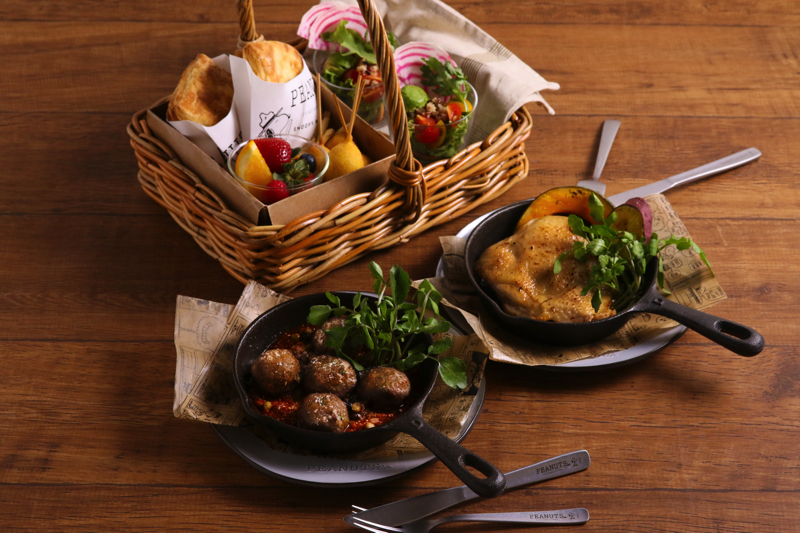 BEAGLE SCOUTS SHACK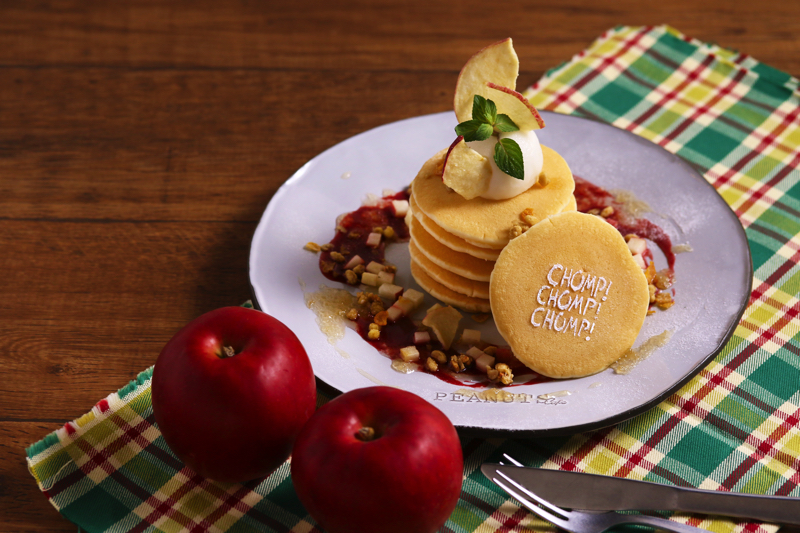 PEANUTS GANGS APPLE
▼PEANUTS Cafe
Grand Opening: November 13, 2019
Opening Hours: 10:00-22:00 (Last Orders 21:00)
Official Website: http://www.peanutscafe.jp/snoopymuseum-tokyo/
The new museum will also have regular workshops running where you can make your own Peanuts plush toys, tote bags, candles, confections and more.
Information
Snoopy Museum
Grand Opening: December 14, 2019
Address: 3-1-1 Tsuruma, Machida, Tokyo
No Fixed Holidays (Shortened opening hours on December 31; Closed January 1, 2020)
Access: 4-minutes on foot from Minami-Machida Station via the Tokyu Den-en-toshi Line
Entry Prices
<Adult/University Students>
Advance: ¥1,800
Same-Day: ¥2,000
<High School/Junior High School Students>
Advance: ¥800
Same-Day: ¥1,000
<4-Years Old to Elementary School Students>
Advance: ¥400
Same-Day: ¥600
*All prices are tax-inclusive
December 14-15 Tickets
Tickets for the first two days of the opening will be put through a lottery system with lucky attendees selected randomly. Available through e+ from October 1.
December 16 Onward Tickets
Tickets from December 16 onward will be available to purchase from December 16 through e+.
Workshop Tickets
Workshop tickets will be put through a lottery system with lucky participants selected randomly.
Workshop: https://www.snoopymuseum.tokyo/workshop/
Snoopy Museum Tokyo Official Website: https://www.snoopymuseum.tokyo/
Snoopy Museum Tokyo Official Facebook: https://facebook.com/snoopymuseumtokyo/
Snoopy Museum Tokyo Official Twitter: https://twitter.com/snoopy_m_tokyo
RECOMMENDED ENTRIES
Hello Kitty Launches #HelloGlobalGoals Project With the United Nations

Sanrio launched its #HelloGlobalGoals (#HelloSDGs) co-project with the United Nations at the UN headquarters on September 24 which sees their popular character Hello Kitty helping to spread the words about Sustainable Development Goals (SDGs).

The Sustainable Development Goals (SDGs) are a set of 17 global goals established by the United Nations General Assembly in 2015 to be reached by the year 2030. This includes "No Poverty," "Zero Hunger," "Climate Action" and so on.

Since September last year, Hello Kitty has been helping to promote SDGs on her YouTube channel as part of Japan's involvement in the global efforts. The UN recognised this, and had Hello Kitty join them at the headquarters in New York at the SDG Media Zone presentation, which was attended by people around the world, where they announced #HelloGlobalGoals.

Hello Kitty dressed up in the SDG promotional colours and appeared alongside Amina Mohammed, the Deputy Secretary-General of the United Nations, who expressed her wish for more people around the world to come to learn about SDGs, as well as to create a world where everybody can get along harmoniously and with kindness.

At the event, all 17 goals were showcased on a huge art piece featuring Hello Kitty to break the project down and make it easier for people to understand.

Up to now, Hello Kitty has posted videos about what Japan has been doing for the SDGs on her channel, but now she will begin posting about countries around the world at the behest of Amina Mohammed in a new video series as shown above.

Hello Kitty's dress for the #HelloGlobalGoals is rainbow-coloured, representing each of the goals. This is the dress she will wear for her forthcoming SDG promotional activities.

Join Hello Kitty in her mission to spread word about SDGs and the #HelloGlobalGoals project.

©️'76,'19 SANRIO

Information

Hello Kitty YouTube Channel

Japanese Cafe Collaborates With Swedish Ceramicist Lisa Larson

Sunday Branch Marronnier Gate Ginza is a cafe in Ginza that has collaborated with a number of different characters and artists, including Shawn the Sheep since 2017, The Very Hungry Catterpillar in 2018, and Leo Lionni since 2019.

The cafe is now collaborating with Swedish ceramicist and designer Lisa Larson to open LISA LARSON Fika TOKYO. The menu will feature dishes inspired by her cute works.

Mikey Plate

​Inspired by Larson's popular cat character Mikey, this healthy dish includes almond milk rice with a side of greens.

Lion Plate

The adorable round Lion looks like he has been taken right out of Larson's works and put onto a plate.

Baby Mikey Gateau Chocolate

These baby Mikey chocolates take on a ceramic appearance like Larson's work and are filled with sesame and cocoa powder.

Bob Plate

Liten Katt Plate

These's even a meatball meal, which is a staple of the Swedish household, as well as semla, a type of sweet roll made in the country.

Enjoy food and art come together at LISA LARSON Fika TOKYO. Keep in mind that reservations get priority, so be sure to book a table in advance.

Information

LISA LARSON Fika TOKYO

Running: October 4, 2019 – January 27, 2020 (Closed January 1, 2020)

Location: Sunday Branch Marronnier Gate Ginza 1 Floor 4F (2-2-14, Ginza, Chuo Ward, Tokyo)

Opening Hours: 11:00-21:00 (Last Orders 20:00)

Website/Reservations: https://www.marronniergate.com/topic/detail/115

Weathering with You Anime Film Themed Cafe to Open in Tokyo & Osaka

Two cafes filmed based on the hit anime film Weathering with You will open in Tokyo and Osaka on October 8 and 10 respectively for a limited time. The cafes are being opened by LEGS COMPANY.

The new blockbuster hit from internationally-acclaimed animator and film director Makoto Shinkai Weathering with You dropped back on July 19 and has since amassed over 10 billion yen (approximately US$101 million) in the box office. It was seen by 7.5 million people in the first 34 days of its release. Its huge success has cemented itself in the Japanese animated film industry as another monumental masterpieces from Shinkai. The film has been nominated for Best International Feature Film for the upcoming 92nd Academy Awards set to take place on February 9, 2020.

The cafes have a beautiful menu lined up inspired by the world of Weathering with You. In addition to the themed decorations set to line the cafes, fans can also get their hands on a range of exclusive cafe merchandise and bonus items.

Menu

The Most Delicious Dinner in Your Life – ¥1,590

This dish is a complete recreation of the dinner Hodaka eats in the film which he describes as the most delicious he has ever eaten in his 16 years of living. Enjoy a hearty burger together with clam chowder soup and fries.

Hodaka's Welcome Party Set – ¥1,590

This one-person set was made lovingly by Natsume when Hodaka comes to work at the same company as her, K&A. Complete the set together with one of the "Dreamy" beverages from the drinks menu.

Hina's Handmade Sesame Oil Infused Pea Sprout Potato Chahan Set – ¥1,490

A chahan set lovingly prepared by Hina for Hodaka. The soup becomes even more delicious with the spring onions.

Nagi's Teru Teru Bōzu À La Mode – ¥1,490

The teru teru bōzu is a traditional Japanese doll used to prevent rain and bring good weather. This assortment includes candy, fruits, and the doll itself holding a cute umbrella.

Clearing Up Weather Tiramisu – ¥1,490

This refreshing matcha tiramisu is inspired by the scene when Hina and Hodaka reunite, with the sauce representing the sunlight and the cotton candy the rainy clouds.

Dreamy Peach Soda – ¥790

The Dreamy drink is an original beverage based on the drink that appears at Hodaka's welcoming. The one in the film is alcoholic, but this is a non-alcoholic peach soda. Enjoy together with the Hodaka's Welcome Party Set.

Sweet Growth Drink – ¥1,090

A fruity soda based on the small cat that Hodaka meets in an alleyway and names "Ame" (Rain).

Original Merchandise

Raindrop Stickers (1o Designs/Chosen Randomly) – ¥400

Tote Bag – ¥2,400

Bonus Items

If you book a seat in advance you will receive one of six possible bromide pictures chosen randomly.

And you'll also get one of six possible coasters if you order from the drinks menu.

There are lots of other gorgeous-looking menu items and merchandise available in addition to the ones we have shown. If you loved Weathering with You, then be sure to visit one of the cafes!

*Photos are for illustrative purposes only. All listed prices are pre-tax prices.

©️2019 "Weathering with You" Production Committee

Information

Weathering with You Cafes

Locations/Dates:
①OMOTESANDO BOX CAFE&SPACE (Pine Under Flat B1F, 5-13-2 Jingumae, Shibuya, Tokyo) @ October 8, 2019 – November 17, 2019

②Osaka Shinsaibashi contact (1-6-24 Kitahorie, Nishi Ward, Osaka, Osaka Prefecture) @ October 10, 2019 – November 17, 2019

Table Reservations:

Price: ¥650 (Before Tax) *Includes bonus item

*Advance table reservations opened on September 24, 2019

Weathering with You Cafe Website: https://tenkinoko-cafe.jp/
RELATED ENTRIES
Snoopy Tea Brand SNOOTEA Launches Chocola Tea for the Holidays

Since its start in 2007, the Snoopy tea brand SNOOTEA has remained popular with Peanuts fans and tea fans alike. Typically, the brand has sold black tea in cute tins featuring Snoopy and his friends.

Starting November 7, fans can purchase a special Chocola tea made by tea blender Shuntarou Kumazaki. Blended to suit Japanese water and inspired by the world of Peanuts, it promises to be the perfect flavor for the holidays.

Made with cacao nibs, the flavor of standard black tea is punctuated with a chocolate aroma. The tea leaves themselves come from India, Sri Lanka, and Kenya, and are blended together in a balanced way to create an appealing taste that will have tea lovers coming back again and again. This blend is also perfect for making milk tea, and fans can even add whipped cream and marshmallows. This tea also goes well with strawberries, oranges, bananas, and other fruits, as well as nuts!

Snoopy and his friends dressed in winter attire will appear on each tin, adding to the festive holiday spirit. On the online store, customers can also find Darjeeling, Earl Grey, Apple Tea, and other varieties.

© 2022 Peanuts Worldwide LLC

The World of Peanuts to Take Over Grandberry Park this Winter

The limited-time Christmas event 'SNOOPY Merry Colorful Christmas' will be held at the Grandberry Park shopping mall from November 12 until December 25, 2022. The complex is directly connected to Manami-Machida Grandberry Park Station on the Den-en-toshi Line. 

This year's event is the most colorful one yet, focusing on diversity and individuality. Fans of Snoopy and friends are in for a treat, as the area around Grandberry Park will be illuminated in beautiful colors and decorated with unique Christmas decorations that will excite the whole family. 

Colorful Sculpture

Colorful Illuminations

Snoopy Ice Rink

Snoopy Happiness Float 2022

During the event period, a giant 8-meter-tall Christmas tree decorated with Peanuts-inspired ornaments will be set up for guests to enjoy. A huge and very colorful sculpture measuring 6 meters across and over 2 meters tall will also welcome visitors to this Christmas wonderland. In addition, colorful lights will be scattered around the entirety of Grandberry Park, and a special Christmas menu filled with cakes and hors d'oeuvres is sure to delight.

On December 10, the Snoopy Ice Rink will open at Oasis Plaza, and the Snoopy Happiness Float 2022, a giant Snoopy that has traveled across Japan, will return for another year of fun.

Come have a fun time this holiday season with Snoopy and friends! A series of events will be held over the next year to market the Colors of Peanuts marketing campaign throughout the country, so keep an eye out for more news!

*Sample images only.

Peanuts Cafe Offering Love-Themed Seasonal Menu

Peanuts Cafe Nakameguro and six other locations have begun selling love-themed desserts and drinks for a limited time! Be sure to stop in by March 14 to try these tasty treats based on your favorite characters.

Lucy's Ruby Chocolate Mousse / Sally's Pink Dress Hot Chocolate

Love Each Other Special Donut

Love Each Other Latte Art

USHIO CHOCOLATL Collaboration Chocolate

Love Each Other Chocolate Brownie

 

Join Snoopy, Lucy, Sally, and other Peanuts characters as they express love for their family and friends. Guests ordering one of these love-themed desserts or drinks will receive a special paper lunch mat perfect for posting on social media!

(C) 2022 Peanuts Worldwide LLC (短縮形 (C) 2022 Peanuts)

Peanuts Cafe and Peanuts Diner Locations to Offer Special Christmas Menu

Six Peanuts Cafe and Peanuts Diner locations across Japan are currently offering a special Christmas menu inspired by the world of Snoopy until December 25, 2021. 

Christmas Stew Set with Bonuses: ¥3,520 (Tax Included) 

Participating Locations: Peanuts Cafe Nakameguro, Snoopy Museum, Nagoya, Sunny Side Kitchen

Nagameguro:https://www.peanutscafe.jp/product_nakameguro_xmas2021/
Snoopy Museum:https://www.peanutscafe.jp/product_smt_xmas2021/
Nagoya:https://www.peanutscafe.jp/product_nagoya_xmas2021/
Sunny Side Kitchen:https://www.peanutscafe.jp/product_sunnysidekitchen_xmas2021/

Christmas Hamburger Set with Bonuses: ¥3,960 (Tax Included) 

Participating Location:Peanuts Diner Yokohama

Reserve:http://www.peanutsdiner.jp/product_yokohama_xmas2021/

Woodstock's Merry Christmas Plan: ¥4,950 per person (Tax Included)

Participating Location: Peanuts Cafe Nakameguro

Reserve:

https://www.peanutscafe.jp/product_nakameguro_sproom_xmas2021/
*Price per person based on two-person reservation. 

*Reservations can be made up to two days in advance.

Snoopy's I CAN'T WAIT Christmas Parfait: ¥1,430 (Tax Included)

Snowy Christmas Latte ~Cheesecake Flavor~: ¥880 (Tax Included) 

Those who order a special food set will receive a tote bag with an adorable Snoopy and Woodstock design. 

(C) 2021 Peanuts Worldwide LLC (短縮形 (C) 2021 Peanuts)

Information

Snoopy's Christmas Menu

Available: December 10 – December 25, 2021

Participating Locations: Peanuts Cafe Nakameguro, Peanuts Diner Yokohama, Peanuts Diner Kobe, Peanuts Cafe Snoopy Museum, Peanuts Cafe Nagoya, Peanuts Cafe Sunny Side Kitchen

Official Site: http://www.snoopy.co.jp/

2022 Exhibition to Celebrate 100th Birthday of Snoopy Creator Charles Schulz

Following the current exhibition being held at Japan's Snoopy Museum, the 100th birthday of the popular character's creator Charles Schulz will be celebrated from January 15 until July 10, 2022. The title of the new exhibition is simply 'Laugh and Smile.' 

Selected Works on Display

I Don't Remember Making a Joke

Original Peanuts Comic / August 20, 1954

Smile for the Three-Legged Race

Original Peanuts Comic / April 6, 1999

The Dog Who Wanted to be a Cheshire Cat

Original Peanuts Comic / April 19, 1967

Do Your Best and Have a Laugh

Original Peanuts Comic / July 17, 1974

Our Friendship is Priceless

Original Peanuts Comic / April 14, 1999

The World's Best "I'm Home!" 

Original Peanuts Comic / November 19, 1965

Museum Shop 'Brown's Store' 

Fabric Poster: ¥1,800 (Tax Included)  / Color Postcard: ¥220 (Tax Included) 

Charles Schulz 100th Birthday Products

Kalita Coffee Mill: ¥5,800 (Tax Included)  / Kalita Dripper: ¥1,680 (Tax Included) / Flower Vase: ¥1,298 (Tax Included) / Chopstick Rest: ¥858 each (Tax Included) 

Products featuring Snoopy Designs from the 1950s

Gauze Handkerchief: ¥1,100 each (Tax Included)

Drawstring Bag: ¥1,397 (Tax Included) / Pouch: ¥1,650 (Tax Included) 

A collection of 60 original and reproduced paintings featuring Snoopy and his friends.

The theme of the exhibition, 'Laugh and Smile,' focuses exclusively on the smiling faces of the Peanuts characters, and aims to start 2022 off with happy faces. 

Charles M. Schulz, the author of "Peanuts," was born in Minneapolis, Minnesota on November 26, 1922. He grew up in St. Paul. 

Stay tuned for more information when a 100th birthday website is launched soon!

(C) Peanuts Worldwide LLC( 短縮形 (C) Peanuts )

LOVE LOVE Snoopy Exhibition Opens at the Seibu Ikebukuro Main Store

The LOVE LOVE Snoopy Exhibition ~Take Care with Peanuts~ has come to Japan for the first time, and will be open at the Seibu Ikebukuro main store until December 29, 2021. 

Heartfelt Market (Selected Merchandise)

Acrylic Keychain / Acrylic Character Charm

Memo Pad (A6-size) 

Clear Folder (A4-size)

Cushion

Fabric Posters

Candle

Crackers

Sprout Pencil

Fair-trade Cotton Tote Bag

The first 200 customers on each day who spend ¥5,000 or more (including tax) will receive a cotton gift bag (4 varieties) which changes daily. 

This Snoopy exhibition puts an emphasis on loving one's friends but also loving the environment. The event space brings together three themes: Loving yourself, loving each other, and loving the Earth. At the end of the exhibition, a 'tree of kindness' will be created from messages left by visitors. Visitors can also pick up some cute merchandise at the Heartfelt Market, which will feature over 1,000 items including special event goods. 

© 2021 Peanuts Worldwide LLC

Information

LOVE LOVE Snoopy Exhibition ~Take Care with Peanuts~

Open until December 29, 2021

Hours: 10:00-20:00

*Last admission 30 minutes before closing. 

*The exhibition will close at 16:00 on December 29. 

Location: Seibu Ikebukuro Annex 2F (Seibu Gallery)

Tickets: ¥500 (Free for high school students and under.) 

Official Site: http://www.snoopy.co.jp/

Tokyo's Grandberry Park Begins Peanuts Ice Skating Collaboration

From December 11, 2021 until February 27, 2022, visitors to Minami-machida's Grandberry Park in Tokyo can enjoy 'Snoopy's Ice Arena,' a special crossover event with beloved Peanuts characters.

Ice Arena Dancing & Skating

Collaboration Project Image (Top left: Ice Arena / Top right: PEANUTS Tokyu Line One-Day Pass with Original Design / Bottom: SNOOPY HAPPINESS FLOAT 2021)

 

The third installment of the Grandberry Park Winter Harmony event is the 'Ice Arena Dancing & Skating' collaboration with Peanuts! Snoopy's Ice Arena is back at Oasis Plaza for another year. 

Ice Arena (Top left: Reception Desk / Top right: Photo Spot (1) / Bottom: Photo Spot (2)

The skating rink is decorated with Snoopy and his friends having a good time, and photo spots are set up around the perimeter of the ice. 

Running: December 11, 2021 – February 27, 2022 *Closed on January 1, 2, 15

Hours: 13:00-20:00 (Weekdays), 11:00-20:00 (Weekends & Holidays) 

*Reception desk closes at 19:30 

*11:00-20:00 from December 27, 2021 until January 7, 2022

*11:00-18:00 on December 31

*Times and details may be changed or canceled at the discretion of the organizer in consideration of visitor safety.

Location: Oasis Plaza

Information

SNOOPY HAPPINESS FLOAT 2021 at Grandberry Park

SNOOPY HAPPINESS FLOAT, a truck carrying a giant 6-meter Snoopy, will return to Grandberry Park this year after traveling around the country. This year's theme is 'Love Each Other, and I Love Me.' Snoopy and Woodstock can be seen taking a break in the lush Park Plaza. 

Running: December 11, 2021 – May 8, 2022

Location: Park Plaza

Details: https://gbp.minamimachida-grandberrypark.com/winter_harmony/

PEANUTS Commemorative Train Ticket with Original Design

Sample of PEANUTS Tokyu Line One-Day Pass (Left: Adults / Right: Children)

These special commemorative one-day passes will be here for a limited time, and are available on a first-come, first-served basis! Once they're gone, they're gone. 

Available from Mid-December until February 27, 2022 *While supplies last. 

Where to Buy: WANDER COMPASS SHIBUYA (Inside Shibuya Station), Tokyu Line Ticket Gates at Yokohama Station, Nagatsuta Station, and Minami-machida Grandberry Park Station

Availablity: 4,000 (Adults) / 2,000 (Children) 

Price: ¥680 (Adults) / ¥340 (Children) 

Validity Period: Until March 31, 2022

Grandberry Park

Address: 4-1-3 Tsuruma, Machida, Tokyo

Access: Directly connected to Minami-machida Grandberry Park Station on the Tokyu Den-en-Toshi Line

Hours: 10:00-20:00 (Shop) / 11:00-22:00 (Restaurant) *Hours subject to change. 

Official Site: gbp.minamimachida-grandberrypark.com

Three PEANUTS Collaboration Tea Cans Available From Senchado Tokyo

Single-origin Sencha speciality store Senchado Tokyo will be collaborating with PEANUTS for the PEANUTS ~Look To Tomorrow~ limited event, held between August 11 and 24, 2021.

"We're All Friends" Theme

"We're All friends" is the theme of the PEANUTS ~Look to Tomorrow~ collab, with PEANUTS & Friends themed goods available to purchase. Senchado Tokyo offers "teatime with friends" and "a solo teatime."

The collaboration has been produced and designed to offer a fun teatime at home, with joy in every option.

The collaboration item designs feature Snoopy reading while drinking tea, Snoopy relaxing in an empty cup, and Charlie Brown enjoying some tea while listening to records.

PEANUTS Collaboration Single-Origin Sencha Can: ¥1,977 (Tax Included)

PEANUTS Collaboration Hojicha Can: ¥1,836 (Tax Included)

PEANUTS Collaboration Genmaicha: ¥1,944 (Tax Included)

The Sencha is made using single-origin blend Uji Midori from Kyoto, while the Hojicha is made with stems shallowly roasted in far-infrared to bring out a dazzling fragrance. The Genmaicha blend uses single-origin Saemidori and brown rice.

Whether you're relaxing with a cup of tea or enjoying a toast with somebody precious, why not invite Snoopy to join your teatime?

。

UNDERSON UNDERSON x Peanuts x Gelato Pique Releasing New Snoopy Plushie

Lifestyle brand UNDERSON UNDERSON is teaming up with loungewear brand gelato pique and Peanuts to release a triple collaboration Snoopy plushie. The item will officially go on sale August 18. 

SNOOPY Triple Collaboration Plushie: ¥3,960 (Tax Included)

This adorable Snoopy plushie has a unique texture combining gelato pique's signature 'mini gelato' fabric with UNDERSON UNDERSON's WASHIFABRIC®, made from 99.9% Japanese washi paper. 

A perennial plant called 'abaca' is used to make UNDERSON UNDERSON's unique 'washi velvet' fabric. Taking only three short years to grow, this makes the fabric creation process sustainable with very little impact on the environment. 

Believe it or not, Snoopy's ears, collar, and spots are actually made from leftover cloth from UNDERSON UNDERSON Washi insoles! 

With soft grey coloring, this is one item sure to blend into any interior space!

© 2021 Peanuts Worldwide LLC( © 2021 Peanuts )

Peanuts 70th Anniversary Exhibition Now Open in Sapporo

Beginning at Seibu Ikebukuro in December 2019, the "Snoopy Time Capsule Exhibition" is celebrating the 70th Anniversary of the Peanuts comic strip all over Japan. Sapporo is the sixth stop on this final tour, and the event will be open until August 23, 2021. 

The immersive space is divided into time periods, displaying various Peanuts works from the 1950s until the 2000s. Guests can enjoy photo ops featuring beloved characters, and browse limited-time merchandise made especially for the exhibition. 

The story behind the event is fitting: Snoopy finds a time capsule, and upon opening it, the contents fly out! Together with the Peanuts gang, it's up to visitors to help find each memory made over the past 70 years. 

© 2021 Peanuts Worldwide LLC  www.snoopy.co.jp

Special Exhibition Events

The Exhibition

The entire Peanuts gang awaits visitors at the entrance, each with their own key.

 

The history of author Charles M. Schulz and the Peanuts characters are presented in a vividly-colored timeline. 

One exhibit from the 1950s focuses on the unrequited love between Lucy and Schroder. 

Another from the 1960s takes a look at the many occupations Snoopy has attempted. 

Learn more about Charles M. Schulz while browsing past Peanuts goods, books, and more. 

Anniversary Market

Snoopy Plushie: ¥3,850 (Tax Included, limit one per customer)

70th Anniversary Pin Set: ¥7,700 (Tax Included)

Acrylic Key Holder: ¥715 Each (Tax Included)

A4 Clear File (2 designs): ¥440 Each (Tax Included)

Snoopy Plush Badge (2 designs): ¥880 Each (Tax Included)

A6 Notepad (2 designs): ¥660 Each (Tax Included)

Mascot Keychain: ¥1,980 Each (Tax Included, limit one per customer)

Each ticket purchased for the exhibition includes a special key. By finding 5 pieces of art hidden throughout the venue and using this key, guests will receive a special comic illustration as a gift to take home. 

The Final Tour is coming to an end soon, so don't miss it!

© 2021 Peanuts Worldwide LLC(短縮形 © 2021 Peanuts)

Information

Snoopy Time Capsule Exhibition Final Tour

Running: Until August 23, 2021

Location: Daimaru Sapporo (7F Hall)

Hours of Admission: 10:00-19:30 (Until 16:30 on August 23)

Official Site: https://www.snoopy.co.jp/

Celebrate Snoopy's Birthday with Special Commemorative Goods and Desserts

Put on your party hat and get ready to celebrate! PEANUTS Cafe Nakameguro and other participating stores are selling special Snoopy-themed goods and snacks to commemorate Snoopy's birthday on August 10, 2021!

Snoopy's HAPPY BIRTHDAY Sundae: ¥1,210 (Tax Included)


Snoopy's BIRTHDAY Set: ¥2,860 (Tax Included)


Happy Birthday!!! Mini Goblet Glass 2021 / Happy Birthday! Socks Glass: ¥1,320 each (Tax Included)


Happy Birthday!!! 2021 Sticker Set: ¥1,320 (Tax Included)

August 10 is Snoopy's special day, and a special treat is in order! For a limited-time, Snoopy's HAPPY BIRTHDAY Sundae will be available, filled with the adorable dog's favorite donuts, marshmallows, and chocolate ice cream. The rim of the glass is bright red, made to mimic the character's iconic red collar. Continuing to chow down on this decadent dessert, the refreshing tastes of orange and passion jelly will come through in this over-the-top soft-serve sundae. 

Snoopy's BIRTHDAY Set is a filling special including a sandwich packed full of chicken and colorful veggies covered in creamy peanut butter. Together with such a fabulous dessert, visitors will find their stomachs and hearts completely full of Snoopy goodness!

This year's commemorative glasses feature one of Snoopy's most popular altar-egos, Joe Blackjack. Lavishly designed with Snoopy's birthday date '0810' in gold, these would make a lovely display piece. 

The Happy Birthday!!! Sticker Set is filled with holographic and retro-style decals, perfect for decorating your phone case or computer! 

Even though our favorite beagle is turning 71, he doesn't look a day over 7.

Don't miss out on Snoopy's adorable birthday treats and merch! 

(C) 2021 Peanuts Worldwide LLC 

Information

Snoopy's Birthday Menu & Goods

Now Available

Where to Buy:

PEANUTS Cafe Nakameguro

Address: 2-16-7 Aobadai, Meguro, Tokyo

Phone: 03-6452-5882

Homepage: http://www.peanutscafe.jp/

PEANUTS DINER Yokohama

Address: MARINE & WALK YOKOHAMA 2F, 1-3-1 Shinminato, Naka-ku, Yokohama, Kanagawa

Phone: 045-323-9555

Homepage: http://www.peanutsdiner.jp/

PEANUTS Cafe Kobe (Goods Only)

Address: PEANUTS HOTEL 1F, 1-22-26 Nakayamate-dori, Chuo-ku, Kobe, Hyogo

Phone: 078-200-5848

Homepage: https://www.peanutshotel.jp/

PEANUTS DINER Kobe (Food Only)

Address: PEANUTS HOTEL 3F, 1-22-26 Nakayamate-dori, Chuo-ku, Kobe, Hyogo

Phone: 078-862-3912

Homepage: http://www.peanutsdiner.jp/kobe

PEANUTS Cafe Snoopy Museum

Address: Minami-Machida Granbury Park Park-Life Site, 3-1-1 Tsuruma, Machida, Tokyo

Phone: 042-850-7390

Homepage: http://www.peanutscafe.jp/snoopymuseum-tokyo/

PEANUTS Cafe Nagoya

Address: RAYARD Hisaya-odori Park, 3-18-15 Marunouchi, Naka-ku, Nagoya, Aichi

Phone: 052-211-9660

Homepage: https://www.peanutscafe.jp/shoplist/nagoya/

PEANUTS Cafe SUNNY SIDE kitchen (Goods Only)

Address: WITH HARAJUKU B2F, 1-14-30 Jingumae, Shibuya, Tokyo

Homepage: https://www.peanutscafe.jp/shoplist/sunny-side-kitchen/

PEANUTS Cafe Online Shop: https://www.peanutscafe.jp/online/ 

Official Site: http://www.snoopy.co.jp/

Snoopy Museum Tokyo to Participate in Osaka's 'Umeda Snoopy Festival 2021'

The Snoopy Museum in Tokyo will be opening its museum shop 'BROWNS STORE' at the Umeda Snoopy Festival 2021 in Osaka! The pop-up shop will be located at the event venue, the Hankyu Department Store Umeda starting on August 11.

Snoopy Museum's Popular Plushie Workshop

Snoopy Museum Limited-Time LOGOS Outdoor Goods

Along with a collection of original Snoopy Museum items like tableware, stationary, plushies and outdoor goods, there will also be some limited-time merch from the first exhibition titled 'The Beagle Scouts are Here!' This is the perfect place to pick up some goodies for the Snoopy fan in your life, so why not pay a visit to the Hankyu Department Store to see the festivities?

The Snoopy Museum's popular Plushie Workshop will also be open, requiring reservations in advance. All parts, materials and clothing racks will be moved from the Tokyo Snoopy Museum and installed in the Hankyu Department Store for a limited time! Guests can enjoy the unique experience of creating a one-of-a-kind work of art, filling a fluffy Snoopy plushie with cotton and choosing their favorite outfit for him to wear. This is one of the best parts of the Snoopy Museum experience, sure to put a smile on your face!

PEANUTS (C) Peanuts Worldwide LLC