New goods and a menu themed around the movie "Star Wars" have invaded Tokyo Disneyland. These goods and foods take on the appearance of characters from the movie series!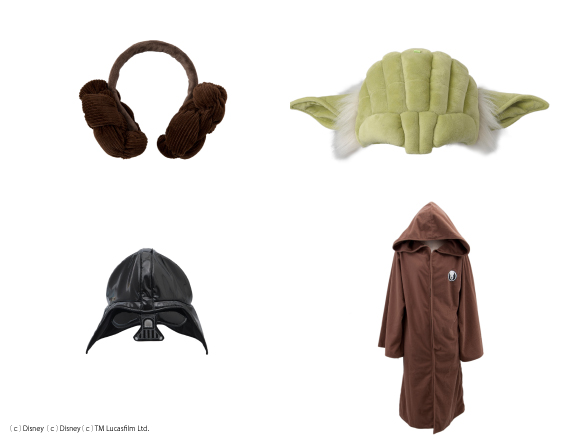 The goods range includes a light brown hairband that will transform the wearer into Princess Leia ー a very cute item! Other items include the Darth Vader and Yoda fan caps, the Jedi robe and much more! Dress up to represent your favourite Star Wars character and become a star for the day, allowing you to enjoy your experience of Disneyland to the max!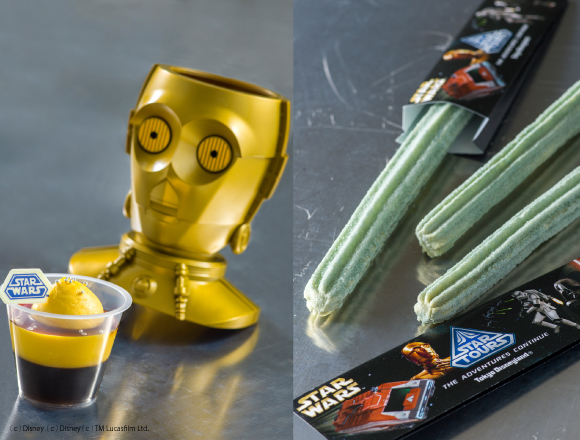 The food menu includes an impressive C-3PO souvenir cup that comes with the cup dessert. The taste of sweet vanilla and caramel with bitter coffee jelly creates a splendid bittersweet harmony that looks and tastes wonderful! Melon soda sugar-flavoured churros that incorporate a Star Wars character design will also be selling!
One by one, more Star Wars souvenirs and foods are being announced, so don't miss out!
■Information
Special site: http://www.tokyodisneyresort.jp/magic/starwars2016/
■ Related article: Tokyo DisneySea® celebrates its 15th anniversary with limited edition BEAMS goods!
■ Related article: Star Wars turned into gorgeous, traditional Japanese ukiyo-e paintings!