Japanese publisher Pony Canyon attended Anime NYC 2019 which was held at the Javits Convention Center in New York from November 15-17.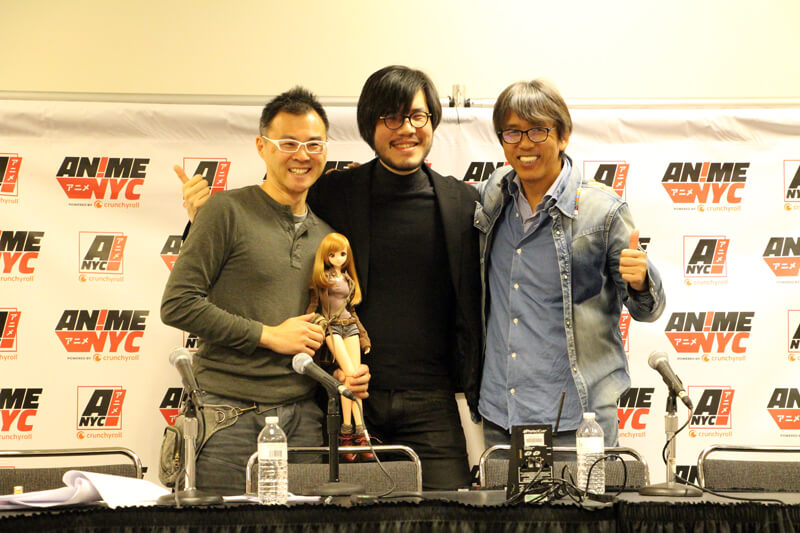 On Friday 15th, Ming-Yang Yu, CEO of the gaming company Rayark, held a talk about the internationally popular game DEEMO and revealed that an animated film has been greenlit. He was joined by Mitsuhisa Ishikawa, the CEO of Japanese animation studio Production I.G who are known for having worked on some of the biggest titles in the anime industry, such as Attack on Titan, Ghost in the Shell, and Guilty Crown. Together, they also announced that the Rayark's next work will take place in collaboration with Production I.G.
DEEMO is a popular music rhythm game for smartphone which has accumulated over 23 million downloads worldwide. DEEMO -Reborn- will be released on PlayStation 4 on November 21, 2019, both digitally and physically. The game sees players using a piano to perform a wide variety of genres, from rock to jazz, electro and more, with around 200 songs to choose from. The game has proven particularly popular in Asia, but enjoys a huge fan base across the globe, who have praised how smooth it is compared to other mobile rhythm games, and how it feels like you're actually playing a piano.
The film will be animated by Signal.MD, an animation studio founded by Production I.G holding company IG Port. Production I.G themselves will support the production.
Junichi Fujisaku (Ghost in the Shell: Stand Alone Complex, Blood+) is the screenwriter while up-and-coming director Shuhei Matsushita will stand in as director.
Yuki Kajiura will compose the main theme and insert songs. She has composed music for the Sword Art Online series, Puella Magi Madoka Magica, Fate/Zero, The Garden of Sinners, and more.
The film is set to be complete sometime in 2020. Check the official website for ongoing updates and details.
©2020 Rayark Inc. /DEEMO THE MOVIE Production Committee