BEAMS JAPAN Unveils Clothing Line-Up For New Shibuya Store
Following the opening of their Shinjuku branch back in 2016, BEAMS JAPAN has announced that it will open a second branch in Shibuya on December 5, 2019. It will be found inside the new Shibuya FUKURAS which is also set to open beside Shibuya Station to this December.
The store is set to be the second hub for BEAMS "TEAM JAPAN," a project which aims to build a community around the brand and promotes products made in Japan.
In the run up to the grand opening, the store has unveiled select products that buyers can look forward to grabbing this winter.
BEAMS JAPAN SHIBUYA x TOWER RECORDS T-Shirts (Hiroshi Nagai) – ¥6,600 Each (Tax Included)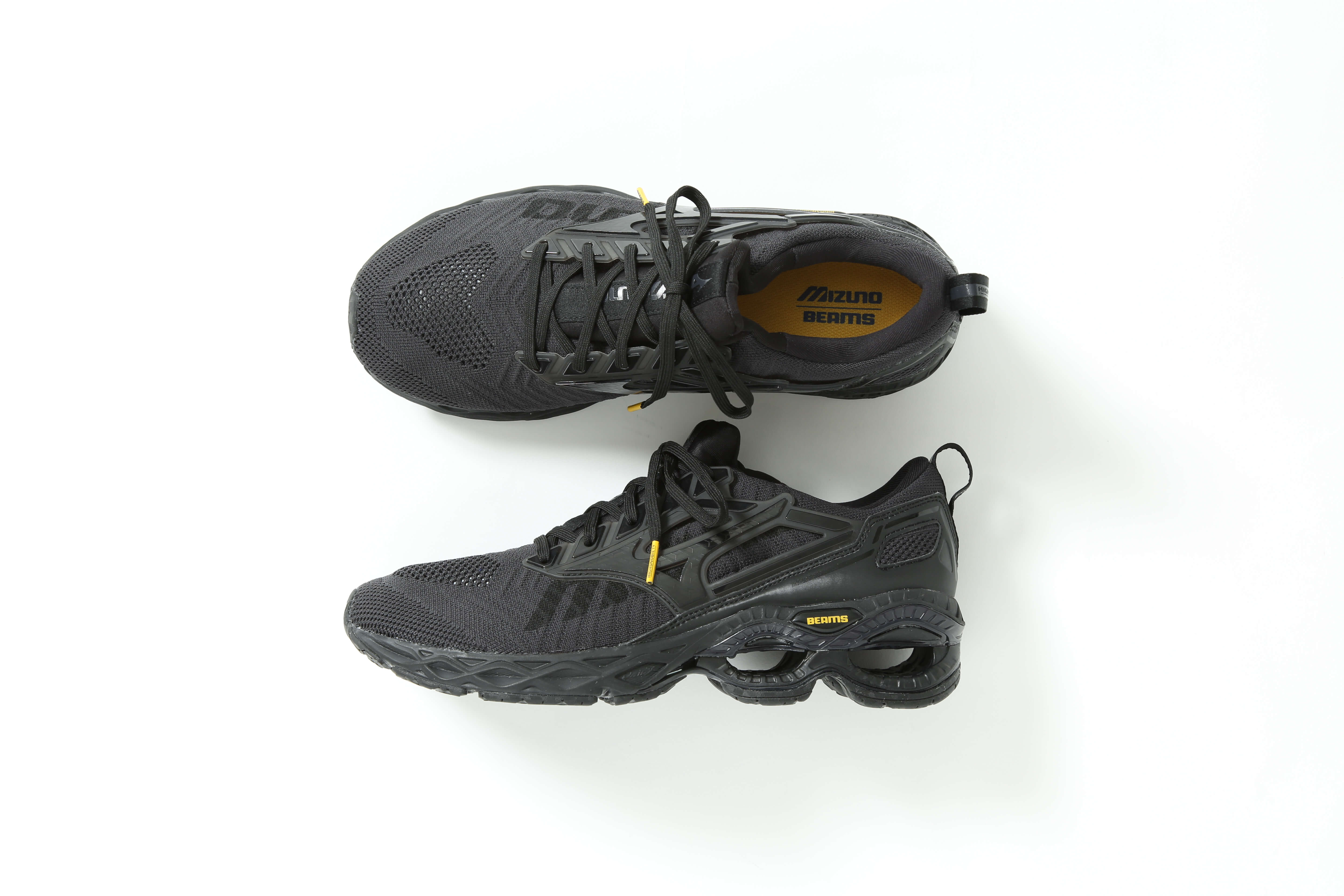 MIZUNO WAVE CREATION WAVEKNIT (Made to Order Model) – ¥23,100 (Tax Included)
BEAMS Shibuya has collaborated with Japanese illustrator Hiroshi Nagai to release various items featuring his designs, including t-shirts featuring Tower Records Shibuya, as well as souvenirs with other Shibuya motifs like Hachiko and Scramble Crossing. There is also a pair of limited-time MIZUNO x HIGHSNOBIETY x BEAMS sneakers to get your hands on.
The store will make use of Japanese-style decor with wooden beams and pillars. There will be ceiling art from Japanese artist Kads MIIDA, as well as a classic hiyoke noren entryway curtain to the store, something which has been used since ancient times.
Gold Adzuki Bar – ¥220 (Tax Included)
BEAMS JAPAN prides itself on promoting local business and culture. For the Shibuya store's opening, they have teamed up with Imuraya Confectionery so that customers can buy Gold Adzuki Bars, an ice cream bar that was created in Mie Prefecture and is considered "the nation's ice cream."
Akafuku Mochi (Includes 8) – ¥760 (Tax Included) / Akafuku Mochi Single Pack (Includes 2) – ¥240 (Tax Included)
And for the first three days of the store's opening, it will offer a rare opportunity to buy akafuku mochi, a Japanese confection consisting of a pounded rice cake topped with red sweet bean paste.
And to further promote Japanese fashion to the world, BEAMS JAPAN will simultaneously launch a new collection at both the Shibuya and Shinjuku branches.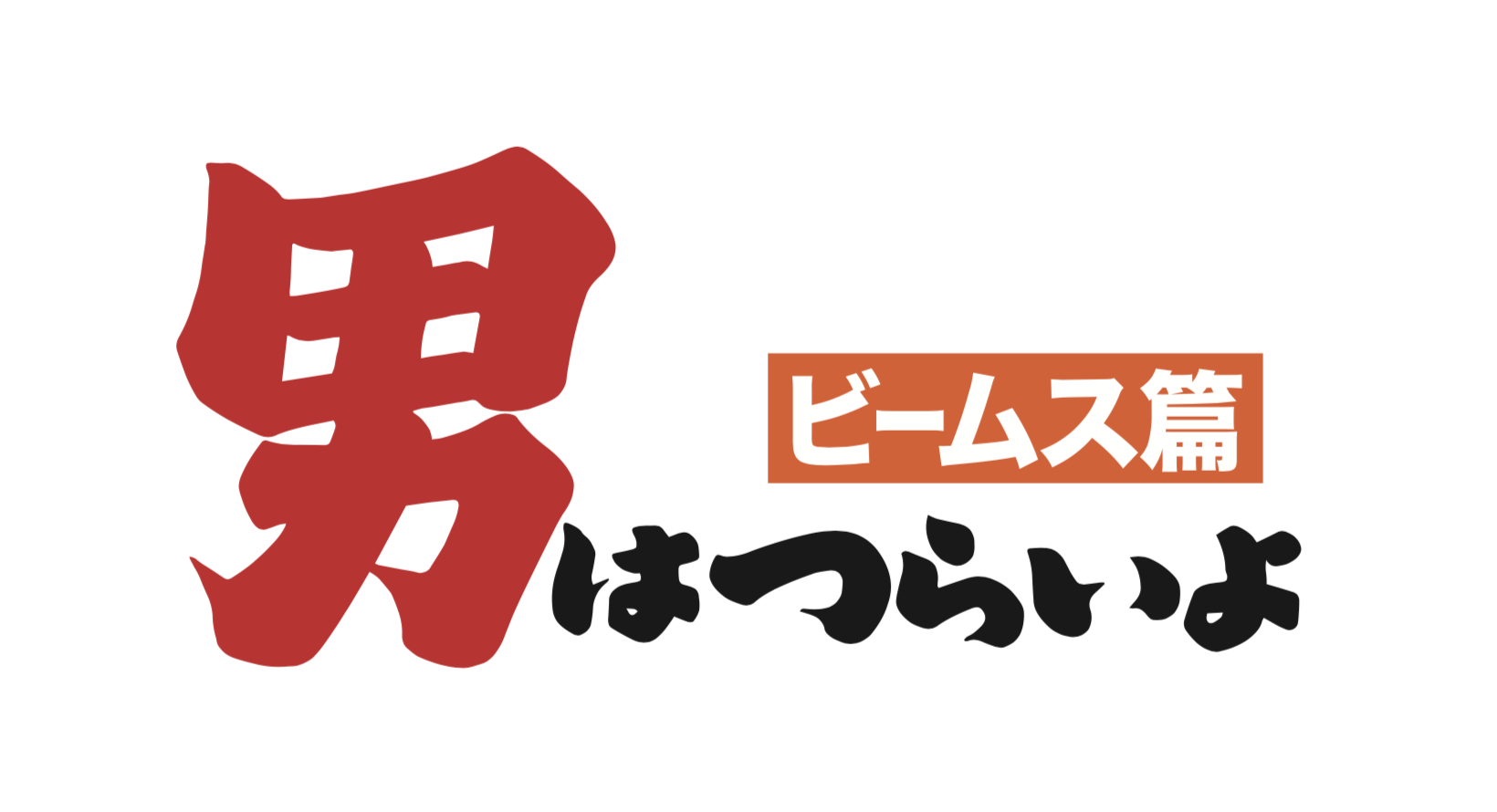 BEAMS Shibuya will also launch its second collaboration with the upcoming Japanese film Tora-san, Welcome Back and will also hand out copies of BEAMS EYE ON SHIBUYA which includes essential information written by the BEAMS staff about what's great about Shibuya. Don't miss out.
Information
BEAMS JAPAN SHIBUYA
Grand Opening: December 5, 2019
Address: Tokyu Plaza Shibuya 2F, 1-2-3 Dogenzaka, Shibuya, Tokyo
Opening Hours: 10:00-21:00
Stocked Labels: Men's <BEAMS> / Women's <Ray BEAMS> <BEAMS BOY> / Other <BEAMS JAPAN> <TOKYO CULTUART by BEAMS>
BEAMS JAPAN Official Website: https://www.beams.co.jp/beams_japan/
RELATED ENTRIES
BEAMS to Sell Limited-Time Goods Based on Post-Sauna Drink Mix Oropo

Ryusenji no Yu is a chain of bath facilities throughout Japan, offering saunas, bedrock baths, and artificial hot springs. Saunas are surprisingly popular throughout the country, and recently, a beverage called Oropo has been called the perfect drink to enjoy after sitting in the heat. A mixture of the vitamin drink Oronamin C and sports drink Pocari Sweat, it's a perfect blend to refuel after all that sweating. 

The Nagoya Moriyama location will begin selling Oropo-branded goods by BEAMS starting September 16!

Merchandise sold in the odd collaboration will include mugs featuring markings to help mix the perfect amount of Oronamin C and Pocari Sweat to make the ultimate Oropo. T-shirts with pop-up store character Oropo-kun are already the talk of social media. Those who purchase a certain amount of goods will be given a bonus sticker. 

As expected, Oropo will be served during the campaign, along with Oropo Shaved Ice, created by the queen of shaved ice Asako Harada!

Information

Ryusenji no Yu x BEAMS

On sale until September 26, 2021

Where to Buy: Ryusenji no Yu – Nagoya Moriyama Location

Official Site:https://www.ryusenjinoyu.com/

Adidas Originals and atmos Collaborate to Release Sneakers Based on Shibuya's Hachiko

A new pair of kicks based on the iconic symbol of Shibuya, Hachiko, will be released for round three of the SHIBUYA PACK! This collaboration between Adidas Originals and sneaker shop atmos will be sold at A.T.A.D, atmos stores and atmos Online on September 18, with lottery registration open now. The sneakers will also be available from the Adidas App and the Adidas Online Shop starting September 25. 

Adidas Originals SUPERSTAR DOG atmos "HACHI": ¥15,400 (Tax Included)

These exclusive Superstars, a timeless pair of sneakers from the Adidas Originals brand, will feature a unique texture that expresses the character of the dog Hachiko. The shoe's tongue features a silver Trefoil logo, while the midsole has the address of where Hachiko's statue is located. Of course, there's a special Hachiko design on the insole! 

Hachiko is a famous symbol of Shibuya, with his statue being a popular meetup point for friends and couples. Known for his loyalty to his owner, the dog waited for over nine years for the man to return after his death. 

Proceeds from the sale of these sneakers will be used to support the YOU MAKE SHIBUYA souvenir program, which is helping to revitalize the local community by selling products marked with the special YOU MAKE SHIBUYA logo!

Information

Adidas Originals SHIBUYA PACK – Round 3

Release Dates/Where to Buy: 

September 14: Lottery Opens

September 18: A.T.A.D, atmos stores, atmos Online Store Pre-orders open

September 25: Adidas App, Adidas Online Shop

Official Site: https://www.atmos-tokyo.com/

Multimedia Project aoppella to Get New Pop-Up Shop at Namba Marui

The new multimedia project aoppella tells the story of eleven male high school students discovering the art of a cappella. Now, a new pop-up shop will be selling new merchandise from the project at both Shibuya MODI and Namba Marui this fall! Limited-edition items will feature chibi versions of the characters. 

Prizes Available by Lottery

Prize A: Original Illustration Cushion

Prize B: Original Illustration Mini-Standee (11 varieties) – Choose 1 of your favorite character

Prize C: Complete Set of Original Illustration Postcards (11 varieties)

Prize D: 1 Random Original Illustration Postcard (11 varieties) 

 

Merchandise

 

Acrylic Stand (11 varieties): ¥660 (Tax Included)

Flat Pouch (2 varieties): ¥1,540 (Tax Included)

Heart-shaped Case (11 varieties): ¥660 (Tax Included)

Lunch Tote (2 varieties): ¥1,650 (Tax Included)

Candy Tin with Magnet (2 varieties): ¥880 (Tax Included)

 

Guests who spend ¥3,000 or more (including tax) at the event venue and pay with an EPOS card will be entered into the lottery to win special prizes once per checkout.

© KLab

Popular Chichiyasu Chi-bou Fair 2021 Returns to LOFT Locations After Two Years

Household goods shop LOFT is teaming up with beverage company Chichiyasu for the Chichiyasu Chi-bou Fair 2021 at four locations nationwide. The event will run from September 16 until September 29 at Shibuya LOFT, and from October 20 until November 3 at Nagoya LOFT, Umeda LOFT, and Tenjin LOFT. Chi-bou is the name of the adorable character on the Chichiyasu logo.

Chi-bou Drawstring Bag (Set of 2): ¥1,650 (Tax Included)

Chi-bou Gauze Handkerchief: ¥770 each (Tax Included)

Chi-bou T-shirt: ¥2,200 each (Tax Included) *Only available at Shibuya LOFT and Umeda LOFT.

Chi-bou Pouch: ¥1,650 (Tax Included)

Chi-bou Rubber Keychain (Set of 2): ¥1,650 (Tax Included)

Chi-bou A5-size Notebook: ¥385 each (Tax Included)

Chi-bou Mug: ¥1,650 each (Tax Included)

Chi-bou Eco Bag (with Pouch): ¥2,200 (Tax Included)

Chi-bou Masking Tape (Chichiyasu Milk/Boxed Milk): ¥495 each (Tax Included)

 

The Chichiyasu Chi-bou Fair was a popular event held at Shibuya LOFT in 2018 and at Yokohama and Umeda LOFT locations in 2019.

How would you like to buy some of this adorable merchandise?

Information

Chichiyasu Chi-bou Fair 2021

Locations:

Shibuya LOFT 1F, Masaka Stage
Nagoya LOFT 5F, Variety Goods Section

Umeda LOFT 1F, Loft Market

Tenjin LOFT 5F, Variety Goods Section

Running:

Shibuya LOFT: September 16 – September 29, 2021

Nagoya LOFT, Umeda LOFT, Tenjin LOFT: October 20 – November 3, 2021

Hours: Same as LOFT business hours *Shibuya LOFT and Umeda LOFT to close at 18:00 on the final day.

Official Site: https://www.loft.co.jp/

Wakayama Culture Festival 2021 Coming to Shibuya

ASOBISYSTEM, in cooperation with the Agency for Cultural Affairs, will hold the Kinokuni Wakayama Culture Festival 2021 in Shibuya on October 3, 2021. The event will be free to attend, and will take place at Shibuya CAST, a modern commercial facility located between Shibuya and Harajuku.

The Kinokuni Wakayama Culture Festival 2021, taking place in Wakayama Prefecture from October 30 to November 21, is the one of the largest cultural festival in Japan. This event will bring many popular presentations and goods from Wakayama to Shibuya, allowing Tokyo residents to experience some of the beauty and traditions of this area of the Kansai region. A number of celebrity guests will be in attendance, and local Wakayama goods will be on sale. Measures will be taken during the event to prevent the spread of COVID-19.

Promoting the Wakayama Culture Festival Throughout Shibuya!

In a special collaboration with SHIBUYA TELEVISION, the largest media outlet in the Shibuya area, a promotional video produced in Wakayama Prefecture will be aired on eight large screens in the Shibuya area from September 27 to October 3. Select restaurants in Shibuya will also serve dishes featuring ingredients from Wakayama for a limited time.

Get the Wakayama Panda Mask Cover for Attending!

An original Wakayama Panda Mask Cover, produced by ASOBISYSTEM, will be given to visitors on the day of the event. *Quantity limited.

If you're in the Tokyo area, be sure to come out to this special event where you can experience the charm of Wakayama!

Information

Kinokuni Wakayama Culture Festival 2021 in Shibuya

When: October 3, 11:00-17:00

Where: Shibuya CAST. (1-23-21, Shibuya, Shibuya-ku, Tokyo)

Entry: Free

Content: Wakayama Product Market / Stage Show, etc.

Guests: To Be Announced

Organized by: Agency for Cultural Affairs
Planning: ASOBISYSTEM / Channel 47

Twitter: https://twitter.com/wkym2021_sby

* In order to prevent the spread of COVID-19, the event may be subject to admission restrictions, changes in content, or performance cancellations.

YUZU, 24 Artists to Participate in Japanese Pixel Art Exhibition

Produced by art project production group WATOWA GALLERY, the YUZU x Shibuya Pixel Art YUZUTOWN Special Exhibition will be open at elephant STUDIO in Shibuya starting September 15! The theme of this year's event is 'bringing courage to Shibuya during the Coronavirus pandemic.'

SHIBUYA PIXEL ART, one of the world's biggest pixel art contests and festivals, has been held in Shibuya each year since 2017. The area was called 'Bit Valley' in the late 1990s.

The YUZUTOWN Special Exhibition will commemorate the release of popular J-pop duo YUZU's 15th album, YUZUTOWN. A total of 24 artists will be exhibiting and selling their pixel art creations, including Kazuko Shibuya, who has provided works for some of Japan's most famous fantasy RPGs such as Final Fantasy and Dragon Quest. Shigetaka Kurita, immortalized in the MoMA as the creator of 'emoji,', and eBoy, who provided the album cover for YUZUTOWN, will also be in attendance.

Information

YUZU × Shibuya Pixel Art "YUZUTOWN Special Exhibition"

Running: September 15 – September 30, 2021

Hours: 10:00-19:00

Location: elephant STUDIO (1&2F, 2-7-4 Shibuya, Tokyo)

Admission: ¥1,650 (Tax Included) *Reservations required.

Buy Tickets: https://artsticker.app/events/765 *Reservations now open.

Official Site: https://pixel-art.jp/reboot

Gintama Pop-up Store to Open at MAGNET by SHIBUYA109

Anime and manga goods seller AMNIBUS STORE will open a special Gintama pop-up shop at the AMNIBUS STORE/MAGNET location inside Shibuya109 starting August 31. 

Event Pre-sale Merchandise

Pins featuring original art (Random, 12 designs): ¥440 each (Tax Included) / Box of Pins: ¥5,280 (Tax Included) *Box contains randomly selected badges.

Acrylic Keychains featuring original art (Random, 12 designs): ¥715 each (Tax Included) / Box of Keychains: ¥8,580 *Box contains randomly selected keychains.

Character stands featuring original art (Random, 12 designs): ¥825 each (Tax Included) / Box of character stands: ¥9,900 (Tax Included) *Box contains randomly selected character stands.

BIG Acrylic stand (6 designs): ¥1,980 each (Tax Included)

BIG Acrylic Keychain (6 designs): ¥1,100 each (Tax Included)

Clear folders (7 designs): ¥440 each (Tax Included)


B2-size tapestry (7 designs): ¥3,300 each (Tax Included)

Special Gift for Box Purchases

Pins (12 designs)

Acrylic Keychains (12 designs)

Character stands (12 designs)

As an event-only promotion, visitors will receive a special photo (six varieties) at random.

Much of the Gintama merch will be sold in advance, and the AMNIBUS STORE will have a limited amount of purchase rewards to distribute. 

In addition, a Follow and RT campaign is also being held to celebrate the event. By retweeting the selected tweet and following both the official AMNIBUS and AMNIBUS STORE Twitter accounts, one person will win a complete set of the event-only special photos!

©Hideaki Sorachi/Shueisha・TV Tokyo・Dentsu・BNP・Aniplex

Cafe & Gift Shop Disney HARVEST MARKET By CAFE COMPANY Pre-Opens

Disney HARVEST MARKET By CAFE COMPANY, pre-opening for reservations on August 12, is a new cafe and gift shop that offers "Food that connects with the future." 

The 'Health-ertainment' themed menu is healthy for people, society, and the earth itself, while staying tasty, fun, and enjoyable to reflect Disney's world view.

 

Menu Sample


Afternoon Tea Party: ¥3,200 per customer (2+ guests)
An Afternoon Tea set with seasonal fruits, pancakes, open sandwiches and drinks.


From the bottom: Otoboke Barista Cafe Latte: ¥770 / Cheerful Farmer Jumbo Mushroom Burger: ¥2,530 / Fluffy & Crumbly Doggy Potato (Curry Flavor): ¥935 / Cute Chef's Pink Berry Pancake: ¥2,200 / Stylish Patisserie Double Berry Glass: ¥1,980 / Careless Fisherman's Wholegrain Carbonara : ¥2,200 

The menu is made up of the characters and stories that make up Disney, starting with Mickey and Minnie Mouse, perfect for both adults and children.  

In addition, with the concept of Japan Local, there will be a special menu that allows you to experience the four seasons of Japan, with menu items that reflect Japanese seasonal events.

By combining the act of eating with entertainment through Disney's world view, the customer can enjoy a "delicious and fun" food experience. 

Oh!Miyage ~GOODS EXPERIENCE~

The gift shop offers not just Omiyage (souvenirs) but Oh!Miyage, filled with original products and traditional crafts made by trustworthy creators from across Japan. The gift shop provides an experience packed with the fun of choosing, buying, gifting, and using your purchases while offering awareness of both yourself and the makers. 

 

A 'Harvest' Experience Full Of Disney

The Harvest store is decorated with wood and greenery,  built using both new and recycled goods made from waste materials.

The menu represents the four seasons of Japan by combining Japanese culture and natural motifs with designs inspired by Mickey and Friends.

 

 

The back of the store is taken up by a huge white Mickey Mouse statue, standing 1.7m tall. The statues outfit and display changes based on the season, welcoming guests as a symbol of the store. Limited merchandise based on the statue's hand towel and muffled designs are scheduled to be released in the future. 

 

BGM

The store background music is full of timeless and beloved tunes, perfect for relaxing in a cafe. Songs have been selected from Disneyland Records and Burns Vista Records, both popular since the 1950's, including legendary Disney tunes from the Sherman Brothers and Annette.

You can also hear rare tracks sung by Mickey Mouse, Minnie Mouse, Donald Duck, and other disney characters within the playlist.

Make sure to enjoy this Disney-colored 'Health-ertainment' experience for yourself!

Information

Disney HARVEST MARKET By CAFE COMPANY

Location: 2-21-1, Shibuya Hikarie 7F, Shibuya, Tokyo

Telephone: 050-3733-5055

Opening Hours: 11:00~20:00 (FOOD L.O.19:00  DRINK L.O. 19:00)

Official site: http://d-harvestmarket.com/ 

*The above information is based on regular opening hours and seat availability. Please note that the store is currently operating at different opening times and reduced seating to prevent the spread of Covid-19.

Nao Tatsumi Holds Google Street View Inspired Solo Exhibition at hotel koé tokyo

hotel koé tokyo, opened by the lifestyle brand koe, is hosting a solo exhibition by the popular artist Nao Tatsumi titled "He saw, She saw." The exhibition will be open until August 23, 2021. 

Collaboration Merch

T-shirts (S/M/L): ¥4,400 (Tax Included)

Tote Bag: ¥3,850 (Tax Included)

 

Magnet: ¥1,100 (Tax Included)

 

Keychain: ¥1,100 (Tax Included)

Tatsumi's art has attracted worldwide attention. His surreal 'Street View Journey' paintings depict international landscapes spotted on Google Street View reimagined in unique colors and styles. This exhibition features 20 works inspired by film settings, and visitors are welcome to use the presented coordinates to find each location. Do you think you could figure out which film each painting was inspired by? 

The art displayed at the exhibition will be on sale, along with some collaborative goods exclusive to the hotel koé tokyo event. Tatsumi will also be in the gallery on August 21 to discuss his work.

In the words of Tatsumi, "Life is like a film, and you're the main character. Let's live dramatically." 

Nao Tatsumi's Comment


"I grew up watching movies, starting at a very young age. I feel like the paths each main character walked and the landscapes they saw are still alive within me, and have begun overflowing into my works." 

Information

NAO TATSUMI SOLO EXHIBITION "He saw, She saw" 

Running: August 12-August 23, 2021

Hours: 11:00-20:00

Location: hotel koé tokyo, koe space (1F) and koé Shibuya (2F)

Address: 3-7 Udagawa-cho, Shibuya, Tokyo

*Nao Tatsumi will be attending the exhibition on August 21 to discuss the works on display. 

Details/Official Instagram: https://www.instagram.com/hotelkoetokyo/(@hotelkoetokyo)
Official Site: http://hotelkoe.com/

The Meguriwa Exhibition to Touch on Sustainability in Japan

Meguriwa, a project promoting sustainability in Japan, will hold a two-day market and exhibition on November 12-13, 2021. The venue for the event isn't a large convention center, but rather an old house forgotten by time in southern Shibuya, surrounded by new development. The space blends traditional Japanese atmosphere with a modern Western style, and promises a sense of nostalgia to all who attend. 

The event will bring together a large collection of artwork, products, and materials from creators and companies all over Japan who focus on recycling-centric creation. This includes products made from wood sourced from forest thinning, as well as those using a portion of proceeds to support environmental conservation efforts. In the midst of major societal changes, humans must continue to coexist with natural phenomena like climate change, viruses, and earthquakes. With this in mind, Meguriwa hopes to share their vision of a 'circular bioeconomy,' in which mankind doesn't separate themself from nature, but instead both fears and appreciates it. 

The event is advertised as a place where people can both learn and have fun while considering our impact on nature, and how we can impact the future. An online seminar, 'The Meguriwa Study Hall,' will take place each week for a month prior to the event!

This event is for a great cause. Get to know local craftsmen and more about long-term sustainability this November!

Information

Meguriwa Exhibition

Dates/Times: 

November 12, 2021   10:30-19:00
November 13, 2021   10:30-18:00

Location: OLD HAUS (An old house with a garden near Namikibashi)

Address: 1-26-32 Higashi, Shibuya, Tokyo

Price: Entrance Free
① Free Ticket: Free
② Priority Admission (Priority Entry): ¥1,000

Details: https://peatix.com/event/1833758/

NAKED Infectious Disease Prevention Art Experience Now Open At Shibuya Hikarie

The creative company NAKED is hosting NAKED URANAI, an art experience that combines  AI, technology, and fortune telling. The exhibition will be held until August 27, 2021 in Tokyo at Shibuya Hikarie.

Infectious disease prevention has been transformed into art with the 12 NAKED TSUKUBAI astrological hand-washing experience and the CLEAN JUNGLE which incorporates aromas with natural antiviral effects.

Experience Areas

Divination: Western astrology

Divination: Tarot Cards

Divination: Dream deciphering

Divination: Numerology

Following last year's Nijō Castle Summer Festival 2020, NAKED have been focusing on the artistic side of disease prevention. Due to the current circumstances, NAKED URANAI, held at Shibuya Hikarie Hall B, has taken disease prevention measures to the next level while incorporating them into the experience:  The exhibit limits visitor numbers, requires reservations, has fully ventilated air, and the space is cleaned every 30 minutes.


NAKED TSUKUBAI was popularized in 2020, transforming hand sanitization into a work of art. The act of Tsukubai, or cleaning your hands in a basin before entering a tea room, has been updated by NAKED to suit the modern era. At the exhibit you can have your fortune told as you disinfect your hands, with one of 12 constellations being projected onto your palm.

CLEAN JUNGLE uses a natural tea tree scent, known for its antibacterial and antiviral properties, allowing you to cleanse your body and mind before having your fortune told.

Make sure to keep an eye on NAKED as they continue to evolve and adapt art for the new normal.

BEAMS Announces Virtual Sento Bath Experience at Virtual Market 6

BEAMS is set to have its own booth at Virtual Market 6 (Vket6) which will be hosted by HIKKY from August 14-28. At the BEAMS booth, they will be showcasing must-visit sento bathhouses. Vket is one of the biggest virtual events in the world, and uses Web to VR technology so you don't need a VR headset, meaning people can access it simply by connecting via mobile, PC, or other smart device. This will be BEAMS' second attendance at the event, and shop staff will appear inside as avatars.

Inside BEAMS 'Recommended Sento 2021' Booth at Vket 6

Inside BEAMS 'Recommended Sento 2021' Booth at Vket 6

Vket-chan wearing the free towel you get at the BEAMS booth

BEAMS is taking their ongoing 'Recommended Sento 2021' project, which is running at Kotobukiyu in Ueno, Tokyo, until September, to the virtual realm in a collaboration with COW BRAND SOAP. As well as collaboration merch, players can use Vket-chan's 3D avatar and combine it with the free towel to bathe in the bath as her.

The virtual space is decorated with sento pictures illustrated by manga artist and calligrapher Mari Yamazaki. Users can also launch fireworks, and there are various Japanese summer-themed attractions.

The official Vket merchandise will be available on the Merch by Amazon service and can be shipped to Japan, the US, UK, France, Germany, Italy, and Spain.