My Hero Academia Glasses Developed in Collaboration With JINS Dropping on December 12
Glasses brand JINS has teamed up with My Hero Academia once again to release three lines of glasses made in collaboration with the anime and manga series. Orders will open on December 12, 2019.
The new collaboration celebrates the upcoming release of the anime film My Hero Academia – Heroes: Rising on December 20, 2019. It marks a year and a half since the last collaboration held in July 2018 to celebrate the release of My Hero Academia: Two Heroes, another film in the franchise.
The first of the three lines come with five pairs of glasses inspired by five students from class 1-A of U.A. High School: Izuku Midoriya, Katsuki Bakugo, Shoto Todoroki, Ochaco Urara, and Eijiro Kirishima.
Izuku Midoriya
Katsuki Bakugo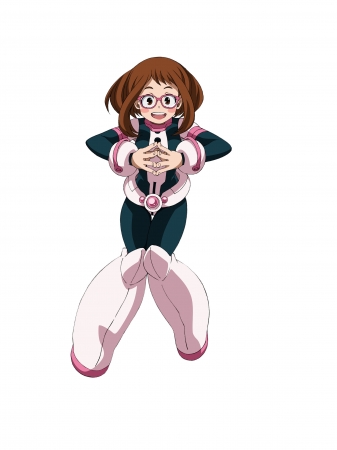 Ochaco Urara
Each frame has distinct colours symbolising their respective characters, giving each pair of glasses its own unique personality.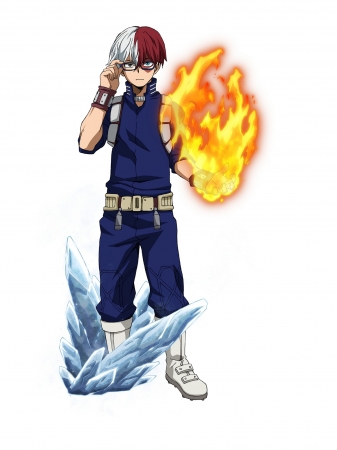 Shoto Todoroki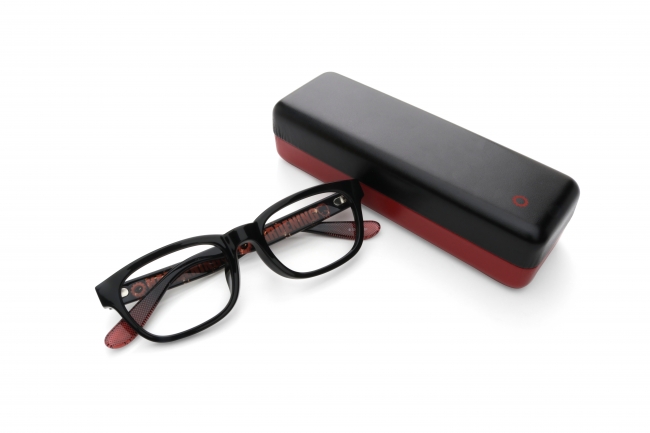 Eijiro Kirishima
The outer temple parts of the glasses feature a simple design, while the inner design again captures each character with illustrations and logos. And each pair also comes with its own specially-made original case.
Also, during the pre-order period (December 12-24, 2019), select JINS branches have teamed up with iPad to provide a virtual service that puts you into the world of My Hero Academia using JINS' eyewear products.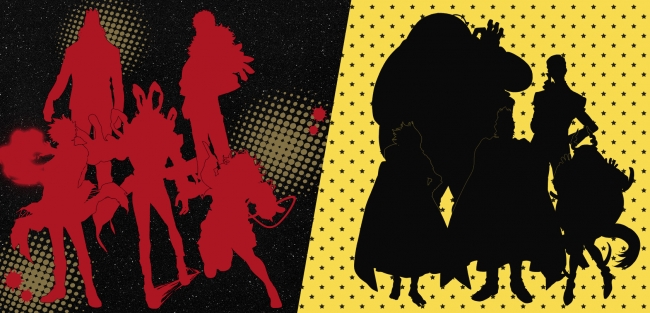 The second and third lines will release in January and March 2020 respectively and will enable spec-wearers to create their own original glasses online. They will make use of the personal order service JINS PAINT and use original patterns. These will be available in a limited quantity. The second collaboration will focus on Villains while the third will focus on Heroes that are different from those in the first.
Information
My Hero Academia x JINS – Collaboration ①
Line-Up: 5 designs
Price: ¥8,000 (Before Tax) *Includes lens price
Comes With: Case & Cloth
Order Window: December 12, 2019 at 10:00 (JST) to December 24, 2019 at 23:59 (JST)
*In-store orders will run during the time days until store closing times
*Glasses will be shipped in June 2020
*Limited availability and stock while supplies last
*These are made-to-order products and so cannot be exchanged and orders cannot be changed after completing your order
*If paying with a credit card, payment will be taken before the glasses are shipped
Available: On the official JINS website at www.jins.com and JINS branches across Japan (excluding Rim Of outlets)
*If ordering in-store, glasses must be picked up from the store when shipped
Product Page: www.jins.com/jp/collabo/heroaca/
RELATED ENTRIES
Eve's Song Bokurano, the 6th Opening Theme for My Hero Academia, Hits Streaming Services

The sixth opening song for the anime series My Hero Academia, Bokurano, was added to all major streaming services on January 8, 2023. The track is performed by popular artist Eve.

Bokurano – Eve

Eve, a longtime fan of My Hero Academia, claims that the episodes in the second cour of the sixth season hold a "special place" in his heart. "The song Bokurano was created to inspire our favorite battered heroes, pushing them to overcome their hardships together," he said. The track features Eve's signature fast-paced guitar along with the singer's powerful voice and sensitive lyrics. Up-and-coming music video creator niL, who previously worked on Eve's Yuseiboushi, provided the jacket art

In the second cour of the sixth season, the protagonist Izuku Midoriya will face the aftermath of the deadly battle seen during the Paranormal Liberation War Arc. The opening shows Deku with an entirely new aura and fans are sure to be shocked by how the series progresses!

Comment from Eve

"I'm happy to announce that I'll be performing the sixth opening theme for the anime series My Hero Academia. 

The song Bokurano was created to inspire our favorite battered heroes, pushing them to overcome their hardships together. 

I have a personal attachment to this series and I'm so honored that I was asked to write a song for it!"

Information

Bokurano – Eve (Digital Single)
My Hero Academia 6th Opening Theme
Release Date: January 8, 2023
Streaming Links: https://tf.lnk.to/Bokurano

My Hero Academia Underwear Now Available from HIPSHOP

A collaboration has been announced between the popular shop HIPSHOP and My Hero Academia, a popular anime series that has just started its sixth season. The new products will be available at HIPSHOP stores nationwide and online starting on November 11, 2022.

The front of each item has a background pattern inspired by the personality of each of the main characters. The back features HIPSHOP's standard up-angle design. Fans of the series won't want to miss out on these unique and colorful items. 

Those who purchase an item from the My Hero Academia series in-store will receive an original HIPSHOP shopping bag. Supplies are limited, so you'll want to hurry! Six designs are available in total, with each available in M, L, and LL. 

Each pair of underpants is made of a quick-drying, stretchy polyester material that keeps the skin feeling dry. As silly as it may seem,  these would make the perfect gift for the anime fan in your life. 

(C)堀越耕平/集英社・僕のヒーローアカデミア製作委員会

My Hero Academia Pop-Up Shop Opens in Tokyo for a Limited Time

My Hero Academia began its sixth season this month, and to celebrate, a special pop-up store will open at Tokyo Solamachi for a limited time. Fans will be able to grab some neat merch from November 5 until December 2, 2022.

Limited-Edition Collaborative Goods

The new merchandise features unique character nametags drawn exclusively for the shop. Fans can grab all kinds of goods, from acrylic pen stands and pins to clear folders and pouches. 

Purchase Bonuses Available

Guests spending ¥1,000 (tax included) or more will be gifted an original illustration card. Ten designs are available, and each card will be given out at random. 

These new products can also be purchased online at the Tree Village site from November 5 at 9:00 until December 2 at 23:59. Note that the purchase bonus is not available for online orders.

For more details, check out the official website!

©堀越耕平/集英社・僕のヒーローアカデミア製作委員会

Information

My Hero Academia Pop-Up Shop

Running: November 5 – December 2, 2022

Venue: Tokyo Solamachi West Yard, 4F, #4

Tree Village (Official TV Shop)

1-1-2 Oshiage, Sumida-ku, Tokyo

Official Site: https://tree-village.jp

Official My Hero Academia Hanko Stamps Released

Japanese hanko stamp shop HANKOS released a new collection of official stamps with character designs from the anime series My Hero Academia on June 22, 2022!

These order-made hanko stamps, which are used in place of signatures in Japan, let you pick your favorite character to be engraved along with your name or a word written in Japanese.

47 Unique Illustrations

3 Fonts Available

Official Hanko Case

There are 47 different illustrations available to choose from including characters like Izuku Midoriya (Deku), Katsuki Bakugo (Dynamight), Ochako Uraraka (Uravity), Shoto Todoroki (Shoto), Neito Monoma (Phantom Thief), Itsuka Kendo (Battle Fist), Tetsutetsu Tetsutetsu (Real Steel), and Shota Aizawa (Eraser Head).

Customers can choose from three different fonts, from more traditional to more cute. If you don't want to use these stamps as a signature, you don't need to add your name! Feel free to add messages like 'OK,' or 'Thank You,' or any other brief comments.

*Add up to 3 kanji, 5 hiragana or katakana characters, or 6 letters from the Roman alphabet.

Fans can choose from a self-inking type of hanko, perfect for signing for packages, stamping memos, marking personal belongings, and more. You can also choose a more official stamp that can be registered for use at almost all banks in Japan. Both types come with an exclusive case featuring Deku, Dynamite, and All Might.

Which character would you want alongside your official signature? 

©堀越耕平/集英社・僕のヒーローアカデミア製作委員会

My Hero Academia Hero's Holiday Fair Begins at Animate

The globally popular My Hero Academia anime series is being featured at the 'My Hero Academia Hero's Holiday Fair' at Animate locations around Japan and online through March 13, 2022.

The My Hero Academia manga series by Kohei Horikoshi has been serialized in Weekly Shonen Jump since 2014, and over 65 million copies have been sold worldwide. The series tells the story of Izuku Midoriya, a boy without superpowers in a world where they have become commonplace. Still dreaming of being a hero, he is scouted by Japan's greatest hero All Might, who chooses Midoriya as his successor. The series celebrated the fifth anniversary of the subsequent anime series last year, spanning five seasons and three films. The sixth season is scheduled to premiere in fall 2022. 


Illustration Card with AR Function

Those spending ¥1,100 or more (including tax) will receive one illustration card with AR functionality (5 varieties) randomly. Products available at the fair include DVDs, books, CDs, Blu-rays, and tons of character-related goods.


Three-sided Case with New Illustration by Character Designer Yoshihiko Umakoshi

Animate Exclusive Bonus Set

Animate Bonuses

New products with newly-drawn designs will be released during the fair, and the Blu-ray and DVD versions of the latest anime film are also on sale now!

©堀越耕平/集英社・僕のヒーローアカデミア製作委員会
©2021「僕のヒーローアカデミアTHE MOVIE」製作委員会 ©堀越耕平/集英社

JINS x Jujutsu Kaisen Limited Edition Collab Eyewear Unveiled, Orders Opening Soon

Eyewear brand JINS has collaborated with popular anime Jujutsu Kaisen to produce the new 'JINS x Jujutsu Kaisen' collaboration frames, which will be available on the JONS online shop and in limited quantities in JINS stores nationwide between October 10 and October 25 2021. 

Lineup

Itadori Yuuji Model ¥5,500 (Tax Incl.)

Fushiguro Megumi Model: ¥8,800 (Tax Incl.)


Kugisaki Nobara Model: ¥13,200 (Tax Incl.) 

Zenin Maki Model: ¥13,200 (Tax Incl.)

Inumaki Toge Model: ¥13,200 (Tax Incl.)

Nanami Kento Model|l: ¥13,200 (Tax Incl.)


Gojou Satoru Model: ¥13,200 (Tax Incl.)

Each product comes with an original soft case and glasses cloth.

Panda Glasses Case (sold separately)

 Anime Jujutsu Kaisen, based on the manga of the same name, tells the story of the Jujutsu Sorcerers who use their powers to take down the Curses born from the negative energy of humans. The  show was broadcast throughout 2020 and 2021 both within Japan and overseas, becoming one of the most popular anime of the current era.  

 

The products in the first JINS x Jujutsu Kaisen collaboration were designed with the daily lives of the unique anime characters in mind. Taking inspiration from the fashion and lifestyle of each character, the glasses are full of hidden references to the Jujutsu Kaisen world. Character motifs have been incorporated into the frame details, resulting in glasses that are both stylish and versatile.

The lineup features protagonist Itadori Yuuji along with Fushiguro Megumi, Kugisaki Nobara, Zenin Maki, Inumaki Toge, Nanami Kento, and Gojou Satoru. Each of the seven characters has their own original design. Each pair comes with a Tokyo Prefectural Jujutsu High School themed glasses case and cloth. 

Plus, don't miss out on the plush panda glasses case, which is only available to purchase separately on the JINS webshop!

 

 

Orders are available both online and instore. The popular 'MEGANE on MEGANE' service, which first started in 2019 and was installed in store on September 16,  allows customers to try on the glasses virtually over your current pair. The collaboration glasses will be available to try on virtually in all stores during the order period, while some stores may also have physical pairs available to try. 

 

 

Dive deeper into the 'Jujutsu Kaisen' world with these fun JINS glasses!

 

Information

JINS x Jujutsu Kaisen

Order Period: 10:00 on October 8 until October 25 2021 at 23:59 

※Instore pre orders will be available from October 8 until October 25 during store opening hours.

Order Locations: JINS Online Shop, JINS stores nationwide

Stores with display samples: Sapporo Passeo, Sendai Ichibancho, Shibuya, Atre Akihabara, Yokohama JOINUS, Odakyu ACE, Kotochika Kyoto, LINKS UMEDA, Canal City OPA

Details: https://www.jins.com/jp/collabo/jujutsukaisen/ 

Official Site: www.jins.com 

Zoff Announces New Disney Collection Glasses for 20th Anniversary

Glasses brand Zoff has released a new collection titled the "Disney Collection Zoff 20th Anniversary Line," featuring Mickey Mouse and Minnie Mouse motifs. The collection will be released on September 17 2021 in Zoff stores nationwide and online.

Mickey Mouse Model

Minnie Mouse Model

Case, Glasses Cloth

The very first Zoff store opened 20 years ago. To mark the occasion, a selection of commemorative glasses will be available in their Disney collection, featuring Mickey and Minnie Mouse. The pair are dressed up more than usual, seemingly invited to a fun party. The design is special and full of details, as are all of the models in the Disney Collection.

Be sure to check out these special frames, with their charming Disney features!

MAN WITH A MISSION Perform My Hero Academia Opening Theme, MV Premieres On YouTube

The music video for MAN WITH A MISSION's new single Merry-Go-Round will be premiering on their official YouTube channel at 18:00 on August 21.

Premieres August 21, 18:00~


 

The song is being used as the opening theme for the second cour of anime My Hero Academia's 5th season, which is currently airing on YTV and NTV.

Merry-Go-Round First Edition

My Hero Academia THE MOVIE: World Heroes was a huge hit, showing in 321 cinemas nationwide and overtaking all previous My Hero Academia box office records by exceeding ¥940 million in just four days.

Merry-Go-Round Regular Edition

The anime is extremely popular overseas, while MAN WITH A MISSION have been focusing both within Japan and abroad, adding to the excitement for the new single.

It has been announced that on the day of the premiere, the members will be chatting with the fans in real-time. You can set a reminder to watch the stream using the official URL. If you're a fan then don't miss this!

©堀越耕平/集英社・僕のヒーローアカデミア製作委員会

Information

Merry-Go-Round

Release: September 9, 2021

<Limited First Edition> (CD+DVD) SRCL-11872~11873 Price: ¥1,500 / Tax Incl: ¥1,650

<Regular Edition> (CD+DVD) SRCL-11872~11874 Price: ¥1,000 / Tax Incl: ¥1,100

<Limited Edition> (CD+DVD) SRCL-11875~11876 Price: ¥1,500 / Tax Incl: ¥1,650

New TV Anime My Hero Academia

Official site: https://www.mwamjapan.info/

Eyewear brand JINS Teams Up with Swedish Artist Eleonor Boström for New Collaboration

Top Japanese eyewear brand JINS is collaborating with Swedish ceramicist and illustrator Eleonor Boström on a new line of unique glasses. The new collection will be available at JINS stores nationwide and online starting August 19.

Product Lineup

JINS x Eleonor Boström (Combi) 4 models, 12 varieties, 3 colors: ¥8,800 (Tax Included)

JINS × Eleonor Boström (Metal) 4 models, 12 varieties, 3 colors: ¥13,200 (Tax Included) 

Soft Case

Patterned Cleaning Cloth

Campaign Prize: Ceramic flower made by Eleonor

The world has fallen in love with Swedish artist Eleonor Boström, and wonders what she'll make next–for the past ten years, she has created works inspired by dogs, claiming that she hasn't grown tired of it yet. Her work is characterized by utilizing dogs to express thoughts on society, reality, fantasy, and flowers. While her style seems humorous and lighthearted, her message is more serious: people get caught up in the minutiae of daily life, and we should all take time to stop and smell the roses. This collaboration, based on the concept of living every moment to the fullest, is a symbol of self-acceptance and relaxation.

This collaboration has been made possible by TONKACHI, a popular art initiative hosting a number of creators. JINS x Eleonor Boström is the second collaborative eyewear series the initiative has created, the first being JINS x Polly Fern.

Edgar, the pet dog of the British character Sybil who appeared in the Polly Fern collection, features heavily in this collaboration. With 8 models and 24 varieties of slim metal frames, there's something for everyone! Each pair is playful yet subtle, and are paired with a soft case and cleaning cloth which are limited to this collection. The case itself features a simple embossed design featuring Edgar, while the cloth is printed with a four-frame comic drawn by Eleonor exclusively for this release.

The third project with TONKACHI is planned to be a collaboration with Marianne Hallberg, a ceramic artist from Gothenburg, Sweden.

My Hero Academia Wind Orchestra Concert Announced in Tokyo

After a successful run back in August 2019, the My Hero Academia themed wind orchestra concert is set to return this year with a brand new show at Tokyo Metropolitan Theatre's Concert Hall on July 17.

Yuki Hayashi (Composer)

Daiki Yamashita (Izuku Midoriya)

Nobuhiko Okamoto (Katsuki Bakugo)

My Hero Academia is an ongoing manga series by Kōhei Horikoshi's serialised in Weekly Shonen Jump. It's set in a world where 80% of people have special powers known as "Quirks." In the story, people with Quirks aspire to become heroes to protect people and the society they live in. The fifth season of the series' anime adaptation began airing in February, and a new anime film, My Hero Academia The Movie: World Heroes' Mission, is slated for release this year.

The performance will see orchestral renditions of tracks by Tokyo Kosei Wind Orchestra that have been carefully selected from My Hero Academia's OST, which was originally composed by Yuki Hayashi. This will include popular songs instantly-recognisable to fans such as You Say Run and Watashi ga Kita!!. Hayashi himself will be present at the concert to talk about the songs, and there will even be a talk with Deku and Bakugo's voice actors Daiki Yamashita and Nobuhiko Okamoto.

Information

My Hero Academia Wind Orchestra Concert 2021

Date: July 17, 2021

Times: Doors 13:00 / Start 14:00

Venue: Tokyo Metropolitan Theatre Concert Hall

Ticket Release Date: July 3, 2021
Buy Tickets: http://heroaca-concert.jp


My Hero Academia Kokeshi Dolls Include Deku, Bakugo, Uraraka, and Todoroki

A cute collection of kokeshi dolls inspired by the characters from the anime series My Hero Academia has been released in Japan.

My Hero Academia is an ongoing manga series by Kōhei Horikoshi's serialised in Weekly Shonen Jump. It's set in a world where 80% of people have special powers known as "Quirks." In the story, people with Quirks aspire to become heroes to protect people and the society they live in. The fifth season of the series' anime adaptation began airing in February, and a new anime film, My Hero Academia The Movie: World Heroes' Mission, is slated for release this year.

Kokeshi Dolls | ¥4,400 Each (Tax Included)

The collection of 8cm-tall cute dolls feature designs of Deku, Bakugo, Uraraka, and Todoroki, all of whom are wearing their iconic Hero suits.




Tomura Shigaraki's Hand | ¥3,300 (Tax Included)

The collection also includes a Shigaraki ware cup inspired by Tomura Shigaraki, a Villain in the series.

Todoroki's Buckwheat Noodle Cup & Chopstick Set | ¥4,400 (Tax Included)

It even includes a set based on Todoroki's buckwheat noodle cup and chopsticks. Now you can enjoy your noodles like him!

Orders for this collection are open in Japan until June 23. You can get them at Animate stores, Animate's online shop, and via Movic.

©︎堀越耕平/集英社・僕のヒーローアカデミア製作委員会

※画像は試作品を撮影したものです。実際の商品とは異なる場合があります。
※商品の発売、仕様につきましては、諸般の事情により変更・延期・中止になる場合が御座います。

My Hero Academia x Clorets Collaboration Announced For Japan

As part of a new campaign by Clorets, the chewing gum brand is set to collaborate with the My Hero Academia when it rolls out a new stock of gum tubs on June 7 featuring design from the anime series

The gum tubs come in four My Hero Academia designs

Win prizes as part of the collaboration

My Hero Academia is an ongoing manga series by Kōhei Horikoshi's serialised in Weekly Shonen Jump. It's set in a world where 80% of people have special powers known as "Quirks." In the story, people with Quirks aspire to become heroes to protect people and the society they live in. The gum collaboration features for tub designs for Clorets' Mint Clear Mint Gum.

The designs feature illustrations the main character cast including Midoriya Izuki, Bakugo Katsuki, Uraraka Ochako, Iida Tenya, Todoroki Shoya, Asui Tsuyu, Kirishima Eijiro, Yaotorozu Mmo, Kaminari Denki, and Jiro Kyoka. The designs also feature the main visual for the anime's ongoing fifth season.

As part of the collaboration, Clorets are holding a campaign for fans of My Hero Academia to win a selection of prizes including 30 illustration reprints. Full details will be announced by Clorets at the link below.

©堀越耕平/集英社・僕のヒーローアカデミア製作委員会