'Kiss Me at the Stroke of Midnight' Star Actor Ryota Katayose receives Asian Stars: Up Next award in Macao Film Festival
Popular shoujo manga series Kiss Me at the Stroke of Midnight's released its long-awaited live-action film adaptation on December 6 in Japan and is a big hit with people of all generations, particularly young teens. The popular manga series is serialised in Bessatsu Friend and is also being published in English by Kodansha Comics. The live-action film stars GENERATIONS from EXILE TRIBE vocalist Ryota Katayose and actress and former singer Kanna Hashimoto.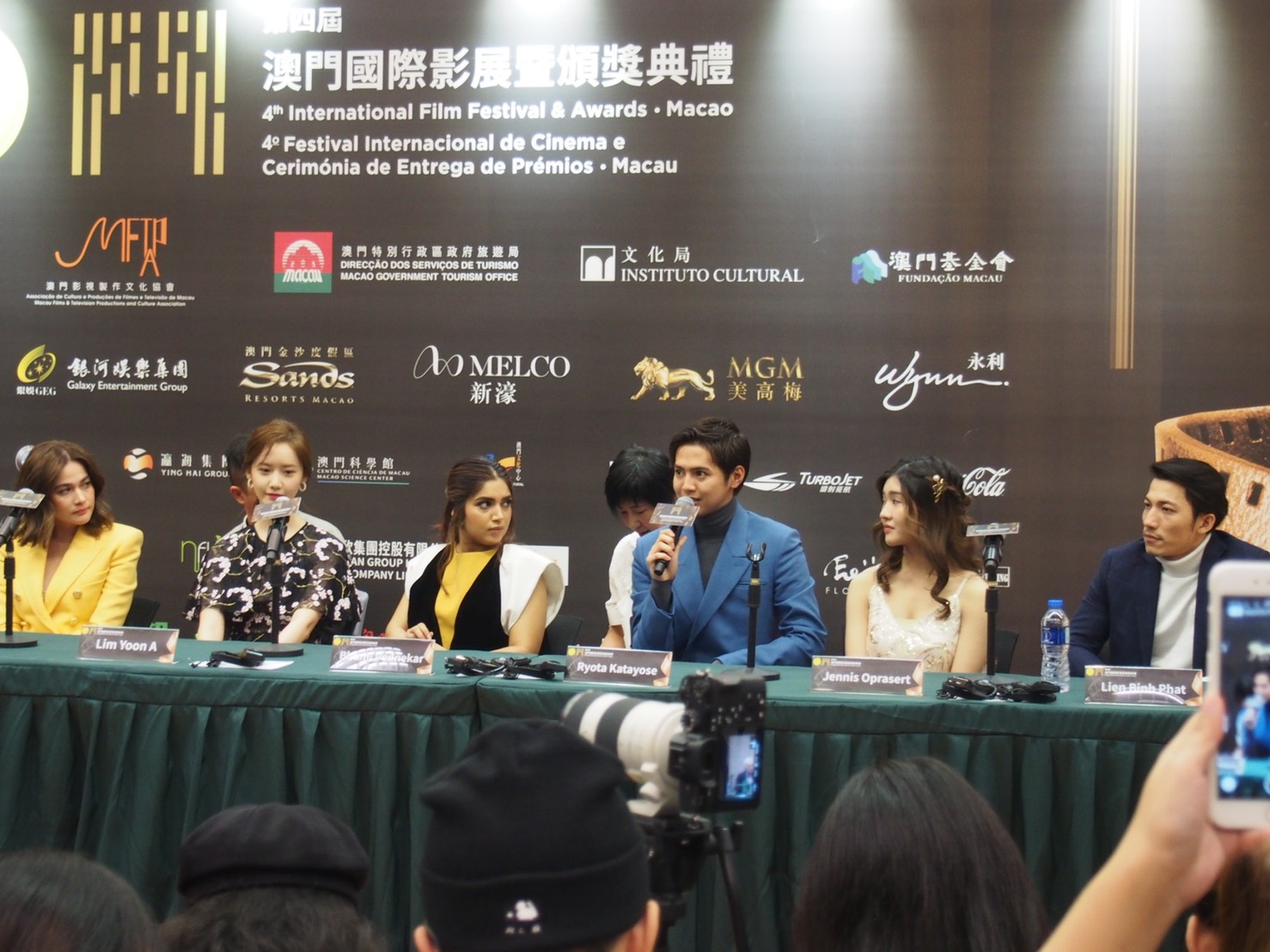 The film's main character Kaede Ayaseーthe performer and national starー is played by Ryota Katayose. Katayose's singing as part of GENERATIONS from EXILE TRIBE, his dancing and lead roles in multiple films led him to accumulate hoards of fans across the globe, amounting to a surprising number of followers on social media that is considered large even among other Asian celebrities. 
On the night of December 10 (JST), the third Asian Stars: Up Next Awards Ceremony took place and saw the young, international Japanese actor stand among other big-name Asian actors and actresses, addressing the press with a speech in fluent English. The red carpet was followed by the awards ceremony, at which Katayose was honoured with one of the biggest awards of the year, becoming the first Japanese male to receive such a spectacular achievement.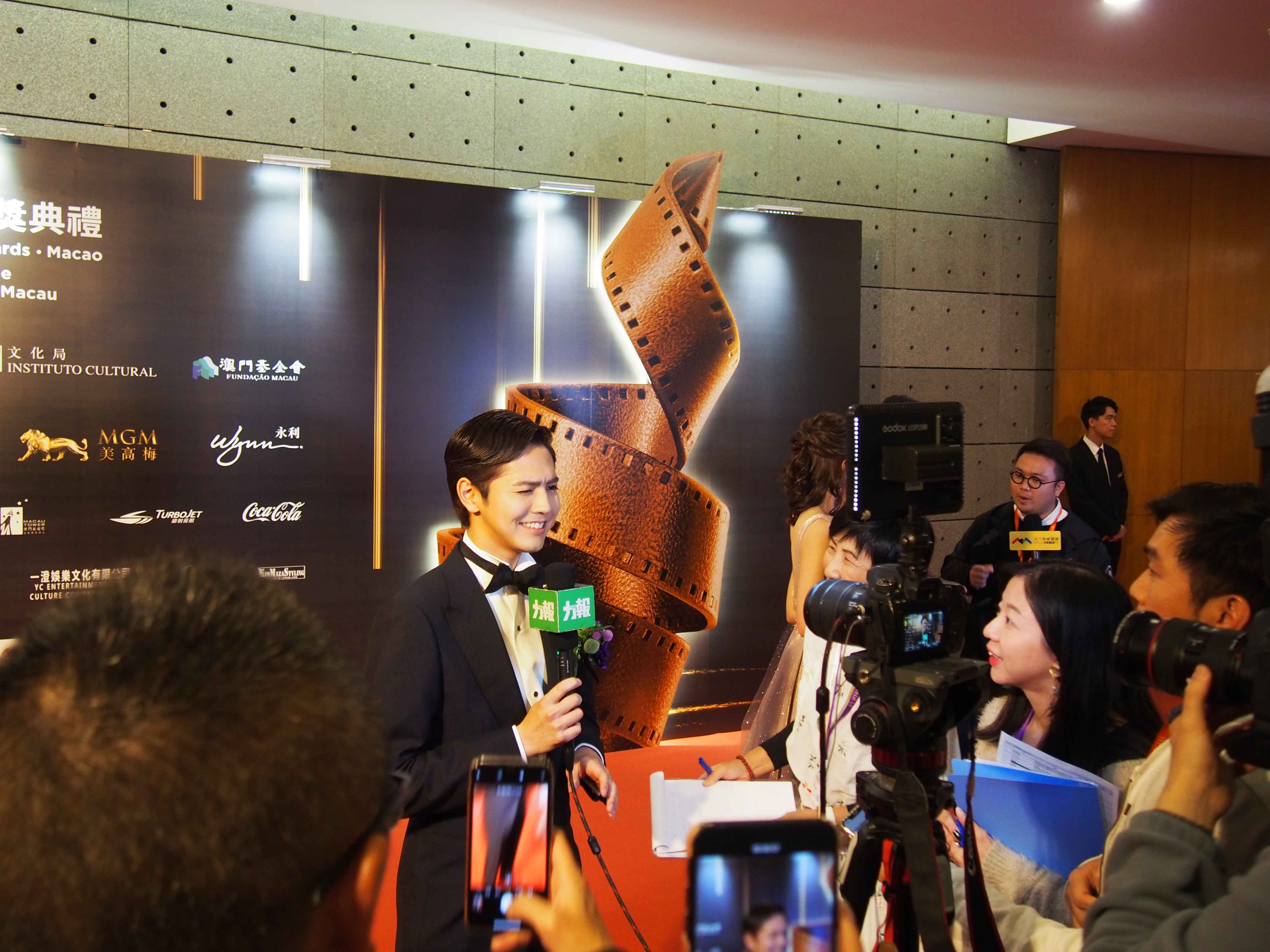 The moment he emerged at Macao International Airport Arrivals, he was surrounded by crowds of excited fans. The overwhelmed Katayose stood shocked at the instantaneous warm welcome he received. The following day at 12pm on December 10 (Macao Local Time), the press were poised in position to capture the eight international stars to be presented with the Asian Stars: Up Next Awards, showcased by the International  Film Festival & Awards Macao and Variety. Of course Katayose was one of them. 
Katayose was honoured as an international Asian star alongside other big names such as Praewa Suthampong and Jennis Oprasert who are members of the Thai group BNK48, and Yoona from the iconic K-Pop sensation Girl's Generation, who featured in hit Asian films Confidential Assignment (2018) and EXIT (2019). The award was also presented to Liên Bỉnh Phát, who was the first Vietnamese actor to receive the Tokyo Gemstone Award in the best newcomer category at the 31st Tokyo International Film Festival, and Indonesian actress Asmara Abigail, whose latest film Homecoming premiered at the festival. Actresses who received the award for starring in Netflix shows include Bea Alonzo from the Philippines who starred in A Second Chance, and Bhumi Pednekar from India who starred in Lust Stories.
The press conference was living proof that Katayose enjoys the stardom of the character he plays in real life as much as he does in the drama, as he was caught up amidst a storm of flashes by the paparazzi that merged into one giant spotlight that illuminated his sharp blue suit. 
Amongst the excitement and celebration, Katayose addressed the press in English, expressing his gratitude for being chosen by the Film Festival and Variety. He also thanked the staff, his family and fans, stating that he wouldn't have made it this far without their support. Katayose then talked about his dream of becoming the bridge between Japan and the rest of Asia in the entertainment industry, mentioning that receiving the award has been a critical turning point in his career that brings him one step closer to achieving his dream.
His speech was met with a wild applause. 
On the night of December 10, Katayose wore a jet black tuxedo with a beaming smile to finish the look, ready to take on the red carpet. As fans screamed his name over and over, he turned to flash them a smile. He strode majestically before the sea of cameras and struck a graceful pose.  
Upon being asked by a reporter to describe Kiss Me at the Stroke of Midnight, Katayose described it as a modern Cinderella story where an ordinary high school girl with dreams of falling in love with her "prince" actually meets oneー the national superstar Kaede Ayaseー for which he plays the role. 
The reporter then replied: "So you're a superstar playing the role of a superstar!" 
"Yes!" he replied, bashfully.
With the excitement of being on the red carpet still lingering, Katayose reflected on how lively it was in a voice full of excitement and with that, the evening came to a close. 
The excitement of the grand and glorious evening echoed long after the curtains were closed. Asia Bureau Chief Patrick Frater spoke about the reason Katayose was chosen for the award, stating that Variety is searching for young talent who are capable of capturing a global audience. He mentioned that Katayose has proven his potential with his rich history of achievements that have brought him to fame in Japan although he has still a way to go on a global scale. Frater then comments that Katayose's mesmerizing talent and will coupled with his desire to reach out to the world is outstanding and as a result of the awards ceremony, Macao's case of "Katayose-fever" has become more serious.
*All quotes have been translated from Japanese.
Information
Kiss Me at the Stroke of Midnight
Hit Movie currently in cinemas
Starring: Ryota Katayose (GENERATIONS from EXILE TRIBE), Kanna Hashimoto, Gordon Chiba
Original Manga Author: Rin Mikimoto Kiss Me at the Stroke of Midnight (Kodansha, Bessatsu Friend series)
Official Website: https://0kiss.jp/