OxT Drops Commercial for 'Ace of Diamond Act II' New Anime Ending Theme 'Everlasting Dream'
Creator unit OxT, which consists of  Musicians Masayoshi Ōishi and Tom-H@ck, has dropped a short commercial for their new song Everlasting Dream which will be released for sale on February 5, 2020. The commercial is edited from a video included on the First-Press Limited Edition version of the single and features Masayoshi Ōishi and Tom-H@ck. The video was directed by Sou Yasui.
OxT – 'Everlasting Dream' Commercial
Everlasting Dream is the fourth ending theme song for the anime Ace of Diamond Act II, which will broadcast in January 2020.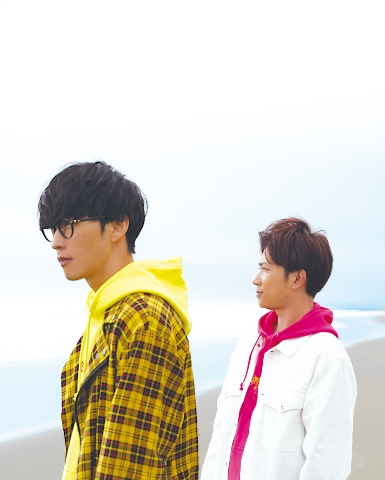 Alongside the release of the commercial, their latest artist photo and CD jacket visuals have also been unveiled.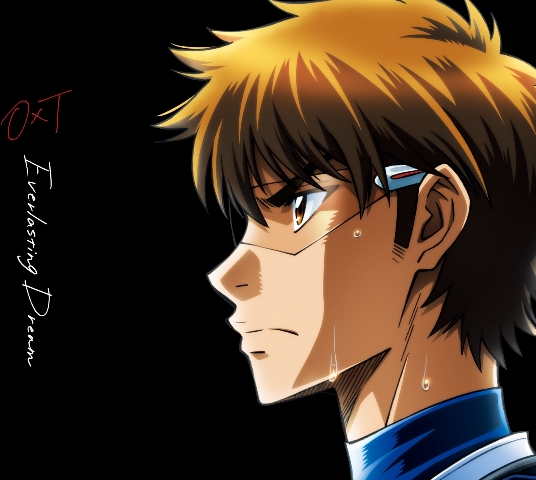 The single even includes the Orchestra Live Version of the Ace of Diamond Act II ending theme song Golden After School as a coupling track. The Orchestra Live Version was recorded live at the Ace of Diamond Act II The ORCHESTRA Ⅱ live performance which took place at Olympus Hall Hachiōji on September 29, 2019.
OxT definitely has a lot more in store for 2020 so stay tuned.
Information
Everlasting Dream
Release Date: February 5, 2020
First-Press Limited Edition (CD + Blu-ray)/ PCCG.01876/¥1,900 + Tax
Regular Edition: PCCG.01877/ ¥1,273 + Tax 
Anime Jacket Version: PCCG.01878/ ¥1,273 + Tax
OxT Official Website: http://www.oxt-music.com/
RELATED ENTRIES
OxT Release Ace of Diamond Act II 'Everlasting Dream' Ending Theme Music Video

OxTーthe music duo formed by Masayoshi Ōishi and Tom-H@ckーwill release their new single Everlasting Dream on CD on February 5. In the run up to its release, the song, which is being used as the current ending theme for the ongoing TV anime series Ace of Diamond II, is now available early on download and streaming services.

A music video produced by Sou Yasui was released on Monday. It features Ōishi and Tom-H@ck living out harmonious lives. It also stars Ren Ozawa who played the protagonist Sawamura Eijun in the Ace of Diamond stage adaptation. Ozawa also voices Kazunari Miyoshi in the ongoing anime series A3! which Masayoshi Ōishi wrote the opening theme for.

OxT – Everlasting Dream [Official Video]

Ren Ozawa said: "The music video was fun to shoot and be a part of! I feel relaxed watching OxT in the finished video. They're adorable! The song is great too, the rhythm flows right through me. The lyrics are wonderful too, they give me life, like 'I'm gonna do it!' This song really is the best, I want use it to cheer me on everyday! It's the perfect song to wake up to. I think I'll be able to start each day fresh!"

OxT are set to perform alongside male singer Wolpis Carter at EX THEATER ROPPONGI on February 6, 2020 for "uP!!!SPECIAL BANQUET vol.2 projected by Live Natalie." They will perform at ElectricLadyLand in Osu the following day on February 7 for "SCK PRESENTS Nagoya Subculture Super Live!!!!," at Morinomiya Q's Mall Base in Osaka on February 8, and will hold a free talk and mini live performance at DiverCity Tokyo Plaza on February 9.

Information

Everlasting Dream

Release Date: February 5, 2020

First Press Limited Edition (CD+Blu-ray): ¥1,900 (Before Tax) [PCCG.01876]

Regular Edition: ¥1,273 (Before Tax) [PCCG.01877]

Anime Edition: ¥1,273 (Before Tax) [PCCG.01878]

Download/Stream Links: https://lnk.to/EverlastingDream

OxT Official Website: http://www.oxt-music.com/

TV Anime Ace of Diamond Act II's Ending Theme 'Chance' Performed by Suzuko Mimori

It's just been announced that Japanese singer and voice actress Suzuko Mimori's new single Chance will be released on December 4, 2019.

The song will be used as the new ending theme for the popular ongoing baseball anime series Ace of Diamond Act II. The song was written by Japanese singer-songwriter and musician Masayoshi Ōishi.

The single will be released in several different versions, including a special limited edition exclusive to Pony Canyon's online anime shop canime which is coupled with a DVD featuring the music video for Chance as well as a bonus CD with the live sound taken from Mimori's acoustic live show "Hoshizora no Curtain" held at Cosmo Planetarium Shibuya in Tokyo on August 5.

To promote the new single, Mimori will embark on a series of release events titled "Jingle Child Mov.10" which will take place next year at Science Museum Science Hall in Tokyo on January 25, Nagoya International Legend Hall on February 1, and T B Hall in Osaka on February 2. Application cards to the event will be given to those who purchase the new single at select stores in Japan.

The anime's new opening theme will be performed by GLAY.

©️寺嶋裕二・講談社/「ダイヤのA actⅡ」製作委員会・テレビ東京

Information

Chance!
Release Date: December 4, 2019

canime Limited Edition (CD+DVD+Live CD): ¥3,182 (Before Tax) [SCCG.00044]
Limited Edition (CD+DVD): ¥1,800 (Before Tax) [PCCG.01837]
Regular Edition (CD): ¥1,273 (Before Tax) [PCCG.01838]

*The canime Limited Edition DVD features the Chance! music video and more. The live CD features Suzuko Mimori's set from her acoustic show "Hoshizora no Curtain."

*The Limited Edition DVD features the Chance! music video and more.

*The Regular Edition features an Ace of Diamond CD cover

Buy: https://special.canime.jp/mimorisuzuko/

Suzuko Mimori 9th Single Promotion Event "Jingle Child Mov.10"

Event Details: Talk & Mini Live Show

How to Attend: Buy or pre-order Chance! and apply using the application card that comes with it. Attendees will be selected on a first-come, first-served basis. Available at select stores only.

Suzuko Mimori Official Website: http://mimorin.com/

Ace of Diamond Act II

Initial Broadcast: April 2, 2019

Ace of Diamond Official Website: https://diaace.com

Ace of Diamond Act II New Opening Theme Performed by GLAY Members TERU & TAKURO

It has been announced that the new opening theme for the popular anime series Ace of Diamond Act II will be performed by GLAY members TERU and TAKURO.

The series began airing on April 2 and is the sequel to the popular baseball anime series Ace of Diamond. GLAY originally performed the first opening theme Hajimaru no Uta and its members are returning to perform the second.

This marks the fourth time that TERU has written a song for the Ace of Diamond series. For the new song, TERU composed the music and TAKURO wrote the lyrics. The music was arranged by GLAY and DJ Mass MAD Izm*, and Seiji Kameda served as the producer. GLAY are known for serving many fresh hits throughout their discography, but this dance rock number is truly unlike anything they have written before.

Speaking about the new collaboration with the series, TERU commented: "I'm truly honoured to be working on the main theme for the TV anime series Ace of Diamond again! The songs we have written up to now for it have spoken of youth and blue skies, but we took a completely different approach on this one. It's written from the perspective of losing a [baseball] match. I think it will give people the strength to not give up."

OxT Release Ace of Diamond Act II's Ending Theme 'Golden After School'

OxT is a Japanese music group consisting of vocalist Masayoshi Ōishi and guitarist and composer Tomohiro Ōshima (Tom-H@ck). Their music has featured in several anime series including SSSS.GRIDMAN for which their song UNION was used as the opening theme. The song peaked on Oricon's Weekly Digital Charts at No. 2.

Their song Golden After School is currently used as the ending theme for the ongoing TV anime series Ace of Diamond Act II. The song just hit shelves on April 17 and both members released statements surrounding the record.

Masayoshi Ōishi said: "We wrote a song for the new chapter of Seidou High! It would be great if this song continues that golden age the 3rd year students left behind, the age that ties together their story which took place after school. We wrote it with care and consideration, so I hope people enjoy it!"

Tom-H@ck commented: "Our latest single… Golden After School…! This is a famous song which has a nostalgic vibe to it. The melody and lyrics both elicit a sense of nostalgia from somewhere. Please be sure to check out the music video too, me and my pal Ōishi went on a driving date!"


First press copies of the CD include application cards to receive priority tickets to an official event for the anime series taking place at Science Hall on May 18. Appearing at the event will be Ryōta Ōsaka (who voices Eijun Sawamura), Shintarō Asanuma (Yōichi Kuramochi), Wataru Hatano (Tōru Masuko), and OxT.

Masayoshi Ōishi has also announced a new solo album entitled Kariuta II which will be released on June 26, 2019. He will head on a solo tour to promote the album later this year. Pre-sale tickets will go live via his fan club on April 22 at 23:59 (JST).

The cover jacket for Masayoshi Ōishi's live DVD Masayoshi Ōishi no Hikikatari Lab ~10th Anniversary "One Man" Show~ has also been unveiled. It will be released on May 8.

Information

Golden After School

Release Date: April 17, 2019
Stock Number: PCCG.01778
Price: ¥1,250 (Before Tax)

*First Press copies include application cards to receive priority tickets to an official event for the anime series. Details on that event below.

Ace of Diamond Event

Date:  May 18, 2019

Time: Open 17:30 / Start 18:00
Location: Science Hall
Line-Up: Ryōta Ōsaka, Shintarō Asanuma, Wataru Hatano, and OxT.

OxT Official Website: http://www.oxt-music.com/
TV Anime "Ace of Diamond Act II" Special Site: https://diaace.com/index.html

TV Anime Ace of Diamond Act II's New Theme by GLAY to be Released in April

It was revealed last month that GLAY will perform the opening theme for Ace of Diamond Act II which is set to begin airing on April 2. The band also just revealed at Anime Japan 2019 held on March 24 the song's title and digital release date.

The title of the song is Hajimaru no Uta. It was written by the band's own vocalist TERU who said at the event, "This song is about the start of one's dreams, the beginning of one's new life […] I hope that this song becomes the start of something for people."

This is the fourth opening theme the Hakodate-formed four member band has written for the Ace of Diamond series following HEROES, Hashire! Mirai and Sora ga Aozora de aru Tame ni.

The anime edit version of the song will be released digitally on April 2, the same date the anime airs.

Information

Hajimari no Uta (TV Anime Edit)

Digital Release: April 2, 2019

Ace of Diamond Act II

Initial Broadcast: April 2, 2019

Ace of Diamond Official Website: https://diaace.com

GLAY Official Website: http://www.glay.co.jp/

TV Anime Ace of Diamond Act II Opening Theme Performed by GLAY

It has been revealed that Japanese rock band GLAY's new song will be used as the opening theme for the upcoming anime series Ace of Diamond Act II set to air on April 2, 2019.

The song was written by the band's own vocalist TERU. This is the fourth opening theme the Hakodate-formed four member band has written for the Ace of Diamond series following HEROES, Hashire! Mirai and Sora ga Aozora de aru Tame ni.

Each song to date has evoked the feeling of high school baseball which the series is based around.

Speaking about the song, TERU comments: "I have been given the opportunity to write another opening theme for Ace of Diamond. The song is about the starting of one's hopes and dreams, the beginning of a new life, the feelings that serve as the impetus for these things. I hope this song becomes the start of something for other people too."

Information

Journey without a map Ⅱ

Release Date: February 27, 2019

CD+DVD Edition: ¥3,000 (Before Tax)

CD-Only Edition: ¥2,500 (Before Tax)

Journey without a map Ⅱ Website: http://glay.co.jp/takuro_jwam2/

GLAY Official Website: http://www.glay.co.jp/

Ace of Diamond Act II

Initial Broadcast: April 2, 2019

TV Anime Ace of Diamond Act II Teaser Visual Released

A teaser visual has been released of the upcoming anime adaptation of Yuji Terajima's sequel manga Ace of Diamond Act II which was revealed at the Ace of Diamond All-Star Game III.

The visual features a pumped Eijun Sawamura and Kazuya Miyuki. The release date of the anime has yet to be announced, but we can rest assured it's looking to be another intense adaptation.

Ace of Diamond Act II Manga to Get Anime Adaptation in 2019

It was announced at the "Ace of Diamond All-Star Game III" event held at Tokyo's Meiji Jingu Stadium on November 25 that Yuji Terajima's sequel manga Ace of Diamond Act II will receive an anime adaptation in 2019.

The event was the third run of the all-star game, popular amongst fans of the series for the cast playing real baseball. It Seido High take to the pitch, featuring appearances from Ryōta Ōsaka (who voices Eijun Sawamura) and Eijun Sawamura (who voices Kazuya Miyuki). Teams were divided into two: the first and second years along with the third years and junior high students.

The opened with a performance from Japanese music group OxT who swung towels in the air together with the crowd as they sang Go EXCEED!!, the first opening theme for Ace of Diamond. They also performed Perfect HERO (the second opening theme) and BLOOM OF YOUTH (the second ending theme for season two).

Rikako Yamaguchi, who voices the manager of the team Fujiwara Takako, made an announcement after which the series voice actors stepped out: Ryōta Ōsaka, Nobunaga Shimazaki, Natsuki Hanae, Yoshitsugu Matsuoka, Shouta Aoi, Takahiro Sakurai, Shintarō Asanuma, Hiro Shimono, Taishi Murata, Yoshimasa Hosoya, Daisuke Namikawa, Nobuhiko Okamoto, Wataru Hatano, Shunsuke Takeuchi, Yūma Uchida, and Daiki Yamashita.

Broadcasting for the event was Nobuhiko Okamoto and Natsuki Hanae who provide voices for the brother duo Ryōsuke Kominato and Haruichi Kominato respectively.

The team used the PlayStation 4 baseball game Jikkyou Pawafuru Puroyakyu 2018. Nobunaga Shimazaki was the MVP of the game, winning for the first and second year team.

At the end of the event, the cast lined up and Ryōta Ōsaka who plays the series protagonist Eijun Sawamura announced to fans that Ace of Diamond Act II will get an anime adaptation in 2019. It will serve as a sequel to Ace of Diamond which aired from October 2013 to March 2016.

Further details surrounding the air date will be announced in the near future.

TV Anime SSSS.GRIDMAN Opening Theme Song Band OxT Release Artist Photo

Japanese music duo OxT who performing the opening theme song UNION for the new anime series SSSS.GRIDMAN―which began airing on October 7―have released a new artist photo.


As soon as the first episode of SSSS.GRIDMAN dropped it shot up to no.1 and no.2 on the trending tab on Twitter in Japan with people showing their excitement for the series. UNION featured as an insert song in the episode, syncing perfectly with the fight scene between Gridman and the kaiju that appeared. Masayoshi Ōishi, the vocalist of OxT, also expressed his feelings for the show on Twitter, describing it as so feelsy that he cried.

Also, episode 1.1 of a new voice drama was posted over on the official YouTube page of Tsuburaya Productions, the producers of the anime. It's available for a limited time only and ties in with episode one of the anime. Check it out below.

UNION will be released on CD on November 7 and will be coupled with a cover of Yume no Hero, the theme song of the original Gridman the Hyper Agent from 25 years ago.

The TV-size edit of the song will be available across digital music platforms on October 14 ahead of the CD release.

Information

UNION
On Sale: November 7, 2018

Price: ¥1,350 (Tax Included)

OxT Official Website: http://www.oxt-music.com/

SSSS.GRIDMAN
TOKYO MX: Every Saturday at 1:00am-1:30am (JST)
MBS: Every Saturday at 2:08am-2:38am (from 2:13am on October 13) (JST)
BS11: Every Saturday at 1:00am-1:30am (JST)
WOWOW: Every Saturday at 12:00am-12:30am (JST)

"SSSS.GRIDMAN" Voice Drama
Link: https://www.youtube.com/watch?v=vK1PI1Yz9iA

*Available to watch until October 13 at 1:30am (JST)

©Tsuburaya Productions ©2018 TRIGGER・Akira Amemiya / "GRIDMAN" Production Committee