Gundam vs. Hello Kitty Collaboration Releases Final Promotional Video
The Gundam vs. Hello Kitty project began in April 2019, with Gundam recently being announced as the winner between the two. The two franchises have now come together to announce a new project for 2020 entitled "Gundam x Hello Kitty Love & Peace."
The project sees Hello Kitty and Gundam looking past their differences to instead pray for a world with peace and no war. It will go on to collaborate with various shops and creators.
The third and final promotional video for the project entitled "Love & Peace" was released on YouTube, following on from the first two episodes which collectively have over 2 million views. Check it out below.
Fans can expect a whole new batch of merchandise to come with the following new cute designs which combine the worlds of Gundam and Hello Kitty.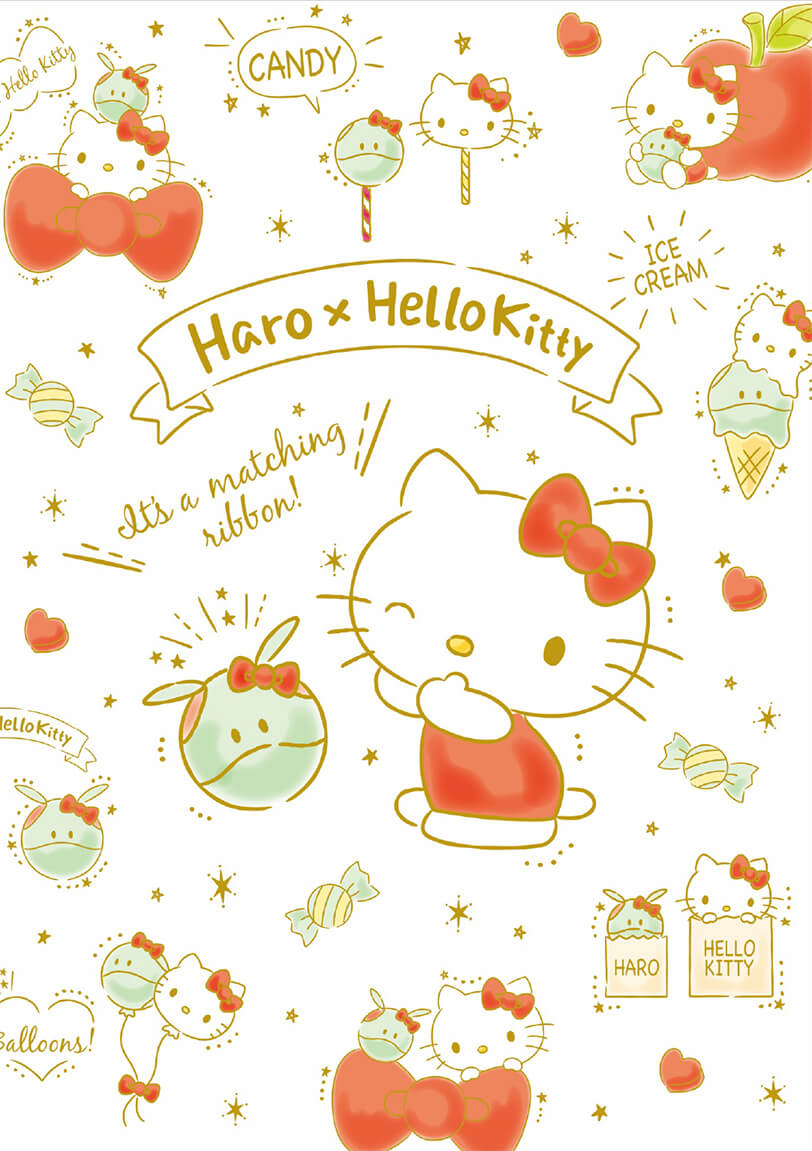 More information on the project will be released in the coming months on the project's official website and Twitter account.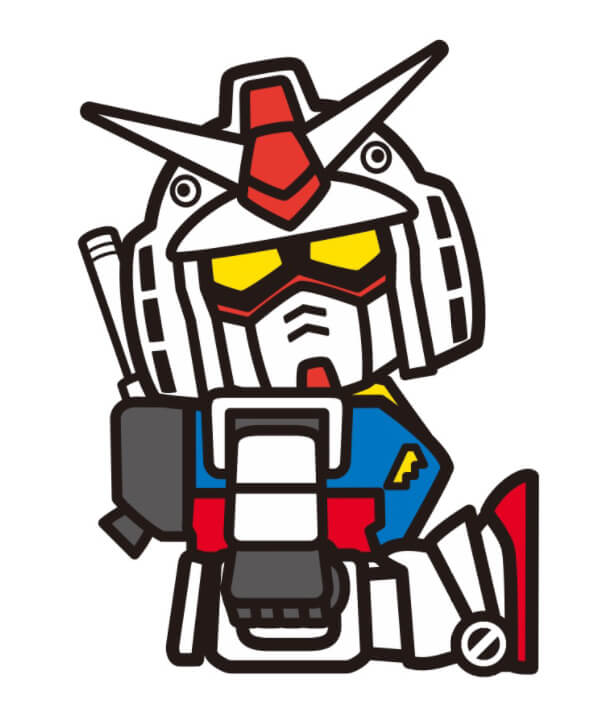 Speaking about the latest in the project, Amuro from Gundam commented: "We had our showdown in 2019. We have the support of all of you and have been able to come to an understanding with Hello Kitty. We have numerous things planned for 2020 which we are putting our all into with Hello Kitty, so please be sure to keep watching over us."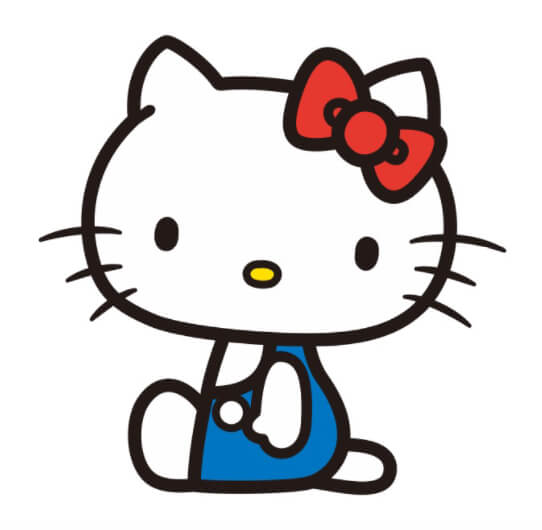 Hello Kitty said: "I competed in 2019, and thanks to everyone who supported me, I have been able to win over Amuro and we now understand each other. We're working well together. We have lots in store for you to enjoy, so look forward to it."
©Sotsu・Sunrise ©'76,'20 SANRIO
RELATED ENTRIES
Mobile Suit Gundam Gamer Merchandise Collection Releases in Japan

ASUS JAPAN release a collection of Mobile Suit Gundam items for gamers on Friday (March 26) including a PC case, gaming mouse, and more. There are also two t-shirts available exclusively online at ASUS Store.

Product Line-Up

ROG Strix Helios GUNDAM EDITION PC Case

TUF Gaming GT301 ZAKU II EDITION PC Case

ROG DELTA GUNDAM EDITION Headset

ROG Strix Scope TKL GUNDAM EDITION Keyboard

ROG STRIX IMPACT II GUNDAM EDITION Mouse

ROG Sheath GUNDAM EDITION Mousepad

ROG T-Shirt ZAKU II EDITION T-Shirt

ROG T-Shirt GUNDAM EDITION T-Shirt

Rurouni Kenshin x Hello Kitty Collaboration Launching to Promote Manga's Upcoming Live-Action Films

In promotion of the forthcoming live-action films Rurouni Kenshin: The Final and Rurouni Kenshin: The Beginning, both of which will be released on April 23 and June 4 respectively this year, the series is rolling out a collaboration with Sanrio's globally-beloved character Hello Kitty on April 14.

Original Merchandise

Rurouni Kenshin x Hello Kitty Plush Toys (2 Designs) | ¥3,850 Each (Tax Included)

Rurouni Kenshin x Hello Kitty Plush Toys (4 Designs) | ¥2,750 Each (Tax Included)

Rurouni Kenshin x Hello Kitty A4 Folder Set | ¥495 (Tax Included)

Rurouni Kenshin x Hello Kitty Bottle | ¥1,540 (Tax Included)

Rurouni Kenshin x Hello Kitty Tote Bag | ¥2,200 (Tax Included)

Rurouni Kenshin x Hello Kitty Ballpoint Pens & Mechanical Pencils (2 Designs) | ¥770 Each (Tax Included)

Rurouni Kenshin x Hello Kitty Hand Towels | ¥1,430 (Tax Included)

Rurouni Kenshin x Hello Kitty Pins (6 Designs) | ¥330 Each (Tax Included)

Rurouni Kenshin x Hello Kitty Acrylic Stands (8 Designs) | ¥715 Each (Tax Included)

Rurouni Kenshin x Hello Kitty Sweets Paradise Collaboration Cafe

Menu Excerpt

Kenshin Hello Kitty Beef Bowl / Battousai Hello Kitty Omurice

Enishi Hello Kitty Orange Crepe / Tomoe Hello Kitty Anmisu / Kaoru Hello Kitty Strawberry Pancake

Acrylic Mascot Key Rings

10 Designs

Plush Toys

This marks the second collaboration between Rurouni Kenshin and Hello Kitty, the first taking place back in 2014 in promotion of Rurouni Kenshin: The Legend Ends. Fans can get their hands on a collection of cute merchandise with Hello Kitty dressed as various characters from the series, as well as tuck into a themed menu which will first be served at Sweets Paradise Ueno ABAB from April 22 before rolling out to six more Sweets Paradise branches in Japan.

©和月伸宏/集英社 ©2020 映画「るろうに剣心 最終章 The Final/The Beginning 」製作委員会

Hello Kitty Themed Restaurant HELLO KITTY SMILE Launches 3rd Year Anniversary Event

The Hello Kitty-themed media art venue and restaurant HELLO KITTY SMILE is celebrating 3 years since its opening on Awaji Island back in April 2018 with a special anniversary event that's running from March 20 to May 31.

Challenge yourself to puzzles in the Princess's Palace of the Dragon King

Enjoy a musical performance with the Smile Parade

Win Hello Kitty freebies

Tuck into the anniversary menu

Hello Kitty Afternoon Tea | ¥3,500 (Tax Included)

Acrylic photo frame with every menu order

Acrylic photo frame with every menu order

HELLO KITTY SHOW BOX

There are many exciting things happening to celebrate the 3rd anniversary of HELLO KITTY SMILE, from performances and events to exclusive merchandise, a themed menu, and more. But that's not all, as visitors have the chance to win tickets to the HELLO KITTY SHOW BOX theatre restaurant. Only ten groups can win per day for the duration of the celebrations.

Ⓒ2021 SANRIO CO., LTD. APPROVAL NO. L617982

Information

HELLO KITTY SMILE 3rd Anniversary Event

Running: March 20, 2021 – May 31, 2021

Opening Hours: 10:00-19:00

Closed: Tuesdays

Address: 177-5 Nojimahirabayashi, Awaji, Hyogo Prefecture

Official Website: https://awaji-resort.com/hellokittysmile/

Hello Kitty Gets Afro Ribbon Hair in New Merchandise Collection

Japanese women's brand Couture Brooch has launched its second collaboration with Sanrio's beloved character Hello Kitty to release a new collection of merchandise featuring the cute cat with afro-like hair made from ribbons.

The Collection

Plush Toy | ¥4,400 (Tax Included)

Ribbon T-Shirt | ¥4,400 (Tax Included)

Eco Bag | ¥4,950 (Tax Included)

Ribbon Tote Bag | ¥5,500 (Tax Included)

PVC Pouch Bag | ¥6,000 (Tax Included)

Zip Hoodie | ¥6,600 (Tax Included)

Ribbon-haired Hello Kitty returns once more from the end of last year for the brand's second collaboration with the Sanrio character. If you love ribbons, and adore Hello Kitty, this is one collection not to miss out on.

ⓒ'21 SANRIO APPR.NO.L619313

Hello Kitty Movie to be Directed by Jennifer Coyle and Leo Matsuda

Sanrio and Warner Bros. Japan have announced the release of the first-ever Hollywood adaptation Hello Kitty movie which will be directed by animation veterans Jennifer Coyle and Leo Matsuda. New Line Cinema and Flynn Picture Company are on board for the film which will be a hybrid fusion of live-action and animation. The film's title and release date have yet to be announced but it has been confirmed that it will be released worldwide.

Ⓒ 2021 SANRIO CO.,LTD.

Jennifer Coyle and Leo Matsuda are top-class artists and directors who bring their incredible history in and experience working with animation to the project. This marks their first collaboration, both of them beating many other directors to the job.

Jennifer Coyle

Coyle's early days are rooted in series such as King of the Hill where she was a storyboard artist. She worked as a producer for the HBO Max animated series Harley Quinn and has also directed episodes in the hit animated series Bob's Burgers, lent her penned her art for The Spectacular Spider-Man, and more.

Jennifer Coyle Photo by Andrew Marlin

Jennifer Coyle | Comment

"This is not only a rare chance to bring a beloved character to life, but also to spread the message of love, friendship and inclusivity that Hello Kitty stands for. The world so needs her brand of joy and happiness."

Leo Matsuda

Matsuda is a Brazilian director whose career began at Walt Disney Animation. He has worked on films such as Big Hero 6, Zootopia, Ralph Breaks the Internet and most recently Abominable for DreamWorks Animation. 

Leo Matsuda Photo by Peter Lefevre Photography

Leo Matsuda | Comment

"Growing up in Brazil with a Japanese family, I was surrounded by the whimsy of Hello Kitty and it served as a reminder that it's okay to be different. Along with Jen, FlynnPictureCo. and New Line, I am delighted by this incredible opportunity to work with one of the most universally beloved characters and expand their relatable Sanrio stories even further."

2021 Sanrio Character Ranking Voting Begins in April

Sanrio has finally announced news about the 36th annual Sanrio Character Ranking. This year's award event, the 2021 Sanrio Character Ranking, will open initial votes on April 9 to May 24 when fans can vote for their favourite character from Sanrio's roster. As with previous years, the 2021 run will also welcome the "Collaboration Category" of the awards which will feature 27 character entries from those who have collaborated with other companies and businesses over the past year.

Ichigo Shimbun is a monthly magazine published by Sanrio. It not only includes information about the latest character merchandise, but is also the place where the Sanrio Character Ranking first began in 1986. From Sanrio's long list of over 450 characters, just 80 are entered into the awards each year. Cinnamoroll took first place for the 3rd year in a row at the 2020 Sanrio Character Ranking which we covered in detail, including the initial first round up of winners and second round up.

Normally, the results are announced in-person at a big event. This year's announcement gathering was originally scheduled for June 8, but was cancelled due to the COVID-19 pandemic. It will now be hosted online instead, and fans will also be able to vote using the new Sanrio members service Sanrio+.

This year's 80 entrants are now being rolled out over on the official Sanrio Character Awards Twitter page.

This Year's Award Theme: "The Witness of a New World – Your Support Will Change the Future"

Every Sanrio Character Awards has a theme, and this year's is, "The Witness of a New World – Your Support Will Change the Future." The "new world" refers to the future of Sanrio—which celebrated its 60th anniversary last year—that fans will bear witness to. The key visuals for the 2021 Sanrio Character Awards have the characters holding a magnifying glass with which they are peeking into that new world.

 

New Entrants Announce Everyday On the Official Twitter Page

The Sanrio Character Rankings' official Twitter page will post the key visuals and personal messages from all 80 entrants on its official Twitter page between February 26 to March 31. Leading this year's awards ceremony are the popular characters Kuromi, Badtz-Maru, and Hangyodon. Voting opened on February 25.

 

How to Cast Your Vote

Votes for the 2021 Sanrio Character Ranking can be cast online, at Sanrio shops, and for the first time, on the new Sanrio members service Sanrio+. Votes for the Collaboration Category however can only be placed online. Last year's vote was open to all fans worldwide. It is unconfirmed whether this year will be the same, but stay tuned as we follow the event.

Online Votes (Smartphone Only) *Cannot be cast on computers or tablets

Sanrio Shops

Sanrio Online Shop

Ichigo Shimbun (May 2021 Issue, on sale April 10 / June 2021 Issue, on sale May 10).

*Ichigo Shimbun voting open from April 10

Sanrio+ Members Smile Vote (Sanrio Shops/Online Votes)

Sanrio+ Members Ticket Vote (Online Votes) *More info TBA

Other Voting Methods (TBA)

 

Vote With Sanrio+

Sanrio+ allows members to exchange 100 Smiles (the currency on the Sanrio Shop) for two voting chips. Members can exchange a maximum of 1,000 smiles for 20 chips in one go. The chips are spent at the voting box on the Sanrio Shop. One chip counts for a total of three votes.

Additionally, when members first log in to Sanrio+ on the voting website, they can used 50 Smiles to cast one vote. Members can vote with a maximum of 500 smiles in one day. One Smile vote counts for a total of two votes.

Stay tuned for the latest news and updates on the 2021 Sanrio Character Ranking.

Information

2021 Sanrio Character Ranking

Running: April 9, 2021 – May 24, 2021 (From April 10 in Ichigo Shimbun)

First Round-Up Announcements: April 14, 2021 at Noon (JST)

Second Round-Up Announcements: May 13, 2021 at Noon (JST)

Winner Announcement: June 8, 2021 (Online event, details TBA)

News Page: https://www.sanrio.co.jp/news/mx-ranking2021-20210225/

Sanrio Releases Tea Gift Set in Collaboration With World Tea Brand LUPICIA

World tea brand LUPICIA launched its 7th collaboration with Sanrio on Thursday (February 25) featuring a range of tea gift sets. Every year, LUPICIA releases a wide variety of rea-related gift sets for White Day, the spring season, Mother's Day, and more.

Four Fruit Fruity Tea With Lidded Mug

Hello Kitty LUPICIA Mug & Flavoured Tea | ¥3,300 (Tax Included)

My Melody LUPICIA Mug & Flavoured Tea | ¥3,300 (Tax Included)

Cinnamoroll LUPICIA Mug & Flavoured Tea | ¥3,300 (Tax Included)

Kuromi LUPICIA Mug & Flavoured Tea | ¥3,300 (Tax Included)

This year adds the dearly beloved Kuromi to the new collaboration which features a variety of fresh and fruity teas together with a mug that comes with a lid to keep your tea hot.

Will you be having tea with Hello Kitty, My Melody, Cinnamoroll, or Kuromi?

(c)'21 SANRIO 著作(株)サンリオ

Gundam x Hello Kitty Collaboration Merchandise Now Available to Buy Outside Japan

Online Japanese proxy shopping service ZenPlus is now stocking items of the ongoing Gundam x Hello Kitty collaboration by the anime apparel brand R4G. This means if you're outside Japan, you can now finally get in on this unique and exciting collaboration.

Gundam x Hello Kitty

Gundam x Hello Kitty T-Shirt / Field Coat

Gundam x Hello Kitty Anime Scene T-Shirts

The Gundam x Hello Kitty collaboration began in 2019 to tie in the 40th anniversary of the popular Mobile Suit Gundam franchise and the 45th anniversary of Sanrio's most popular character Hello Kitty. Now the project is heading overseas for fans worldwide to enjoy the collaboration.

GUNDAM FACTORY YOKOHAMA x my route Launch Collaborative Campaign

Japanese company @YOKOHAMA is helping to promote the regional development of Yokohama by collaborating with GUNDAM FACTORY YOKOHAMA using the multimodal mobility service app "my route" with the launch of a campaign.

The campaign is taking place for residents of Yokohama, running from February 8 to 28. All people need to do is download and open the app and fill out the form. Fifty lucky people will have the chance to win a free ticket to GUNDAM FACTORY YOKOHAMA, an amusement park themed on the popular Gundam franchise.

my route is an app that lets users search for the most affordable way to travel as well as letting them book and buy tickets. @YOKOHAMA's portal site is also now linked to the app, offering information about local stores, events, and other information regarding Yokohama.

Information

GUNDAM FACTORY YOKOHAMA Collaboration Download Campaign
Running: February 8 – 28 2021

GUNDAM FACTORY YOKOHAMA
Open: December 19, 2020 – March 31, 2022
Location: Yokohama, Yamashita Futo
Address: 279-25, Yamashitacho, Naka Ward, Yokohama, Kanagawa

Access: Minato Mirai Line

7-minute walk from Motomachi-Chukagai Station (Minatomirai Line)
Yokohama BAYSIDE BLUE Bus: 3-minute walk from Yamashitafuto Bus Stop

GUNDAM FACTORY YOKOHAMA Official Website: https://gundam-factory.net/

Special Edition Website: https://www.at-yokohama.net/topics/article20210208_02.html

Cute Hello Kitty and Little Twin Stars Face Masks Release in Sanrio Collaboration

Japanese sneakers select shop atmos pink teamed up with Sanrio to release a cute collection of face masks on Thursday (January 28).

KIKI&LALA★atmos MASK Colours: White/Blue – ¥1,400 (Before Tax)

HELLO KITTY♡atmos MASK Colours: White/Pink – ¥1,400 (Before Tax)

The masks can be washed and are durable, fast-drying, block pollen, and cut UV. Face masks are part of everyday life now, so why not add a little fun to routine?

Hello Kitty Hairbrushes Ensure Your Locks Are Kept Kawaii at All Times

Hairbrush brand WetBrush® joined hands with Sanrio to release a new collection of Hello Kitty design brushes at drug stores and variety stores across Japan on Friday (January 15).

Under My Umbrella | ¥1,540 (Before Tax)

Bubble Gum | ¥1,540 (Before Tax)

Original | ¥1,540 (Before Tax)

WetBrush® is a hairbrush brand sold in over 70 countries worldwide that can be used on damaged hair, wavy hair, thin hair, wigs, and more without causing damage to lovely locks, leaving hair detangled and silky smooth.

The Hello Kitty collection features three brushes with different designs – a must have for any fan of Sanrio's most recognisable face.

Information

WetBrush® x Hello Kitty Collaboration
Released: January 15, 2021

Available: Drug stores and variety stores in Japan (Select branches not participating)

Official Website: http://www.wetbrush.jp

D-UP x Hello Kitty Eyelash Fixer EX Launches in Japan

If you're looking to look as cute as Hello Kitty, then you'll want to pick up the new D-UP Eyelash Fixer EX, a product by D-UP released in collaboration with Sanrio on Friday (January 22) at Don Quijote stores in Japan. The product will also begin rolling out at variety shops and drug stores from March 5.

D-UP Eyelash Fixer EX is a super strong glue for false eyelashes. First released in 2000, it has gone to enjoy huge popularity in Japan where it has sold over 27 million units. It is also popular outside of Japan too.

With face masks now a norm for everyone worldwide, makeup trends are now tending towards the eyes, and so D-UP is launching its 5th collaboration with Hello Kitty, a partnership which first began in 2021.

D-UP Eyelash Fixer EX552 Hello Kitty S | ¥5,990 (Tax Included)

The packaging and product design features a retro style coloured in pastel colours and Hello Kitty.

Information

S5D-UP Eyelash Fixer EX552 Hello Kitty S
Pre-Release: January 22, 2021 @ Don Quijote
General Release: March 5, 2021
D-UP Official Website: https://d-up.co.jp/