Lozareena's first major album INNER UNIVERSE was released today on January 29, 2020.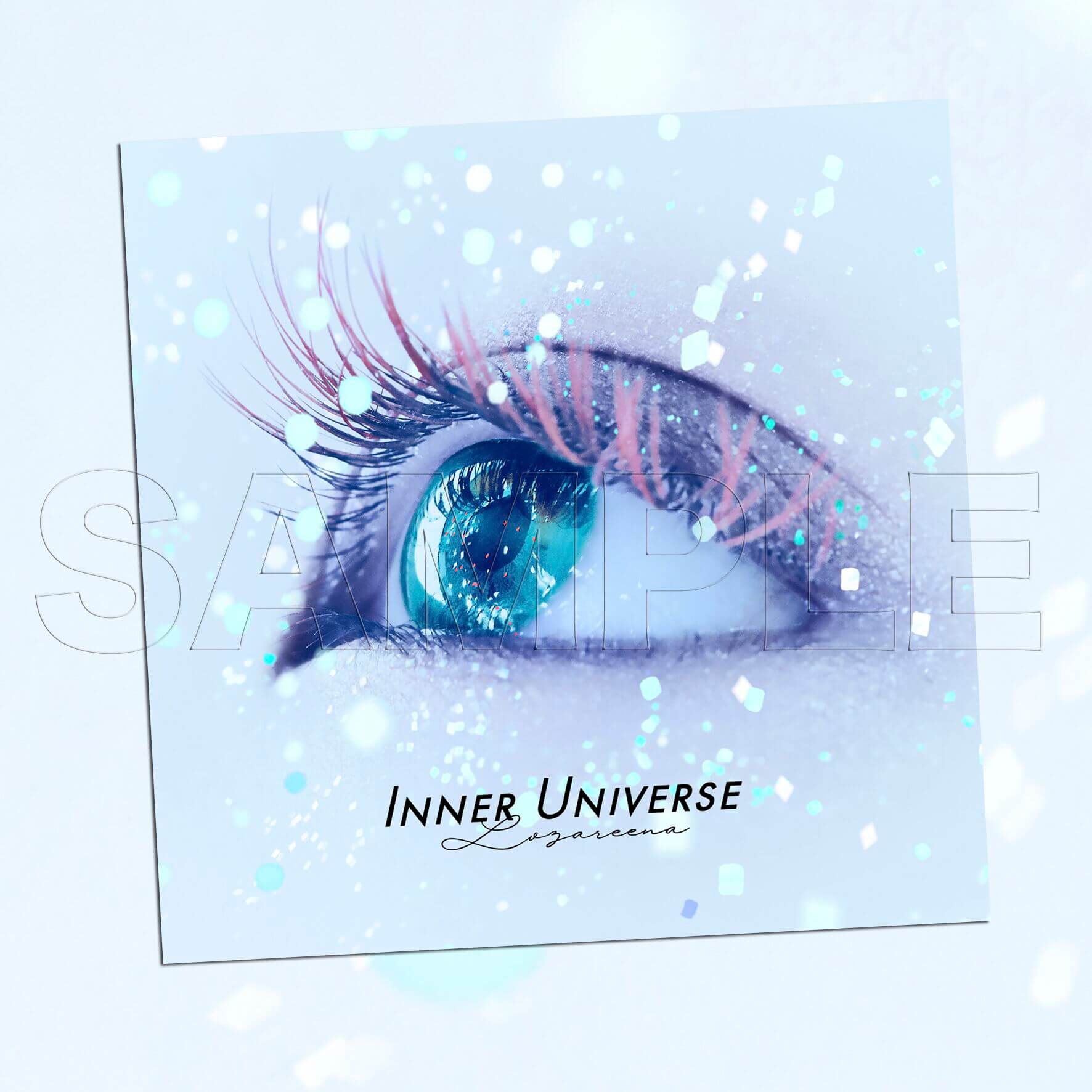 The album's track list is centred on the singer's singles to dateーa discography of tracks with great diversity. It's 13 songs in total, including 11 already-released singles such as her debut record Tarareba Ryusei Gunーwhich was put on repeat on over 40 radio stations around Japan when it was releasedーMarionette, which garnered huge attention as the ending theme for the anime series Karakuri Circus, Over Me, I.m. which was written for the NHK show Minna no Uta, Hyakuoku Kounen which featured as the ending theme for the anime series Kabukicho Sherlock, and more, as well as two brand new songs.
The album's title, INNER UNIVERSE, refers to Lozareena's own "inner universe," as expressed in the strikingly beautiful CD cover looking into her eye.
A special campaign is being held for fans to win a present if they listen to her new song Kanashimi no Seru on LINE MUSIC anytime between now and February 11, take a screenshot of their "Play TOP 50" list, and then apply via Sony Music. The present will include a variety of things including being invited to a private show to see Lozareena perform live. Full details can be found here in Japanese.
Fans who purchase the album at select stores (listed below) will receive a ticket to attend a release event on February 8 where Lozareena will perform. These tickets are available on a first-come, first-served basis. Full details here in Japanese.
Information
Lozareena 1st Album – "INNER UNIVERSE"
Released: January 29, 2020
First Press Edition (CD+Blu-ray): ¥4,500 (Tax Included) [SRCL-11403~11404] *Blu-ray includes 4 music videos
Regular Edition (CD Only): ¥3,300 (Tax Included) [SRCL-11405]
Download/Stream Links: https://smr.lnk.to/FAZ3d
CD Purchase (Japan): https://smr.lnk.to/d1z7y
Bonus Items For Buyers
■Animate (Including Online Shop)
Lozareena set of 3 photos
■TSUTAYA
Lozareena postcard
■Tower Records (Including Online Shop/Select Branches Not Participating)
Sticker of the First Press Edition CD cover design
■Amazon
First Press Edition large CD cover
■Sony Music Shop
Sticker of the Regular Edition CD cover design
■Other Participation CD Shops/Online Shops
Lozareena postcard
Full Shop List: https://www.sonymusic.co.jp/Music/Info/lozareena/shoplist/200129/
Full Details: http://lozareena.com/topic81.html
*All bonus items are limited in quantity with priority given to those who have pre-ordered the album
*Available while supplies last
*Select shops and branches not participating – please enquire with stores directly
*Available only at participating branches and stores
Lozareena Official Website: http://lozareena.com/