TV Anime Karakuri Circus Ending Theme 'Marionette' to be Performed by Lozareena
The anime adaptation of Kazuhiro Fujita's dark fantasy manga series Karakuri Circus will begin airing on October 11. It has already been announced that BUMP OF CHICKEN will perform the series' opening theme song. In recent news, it's just been unveiled that singer-songwriter Lozareena will perform the anime's ending theme song.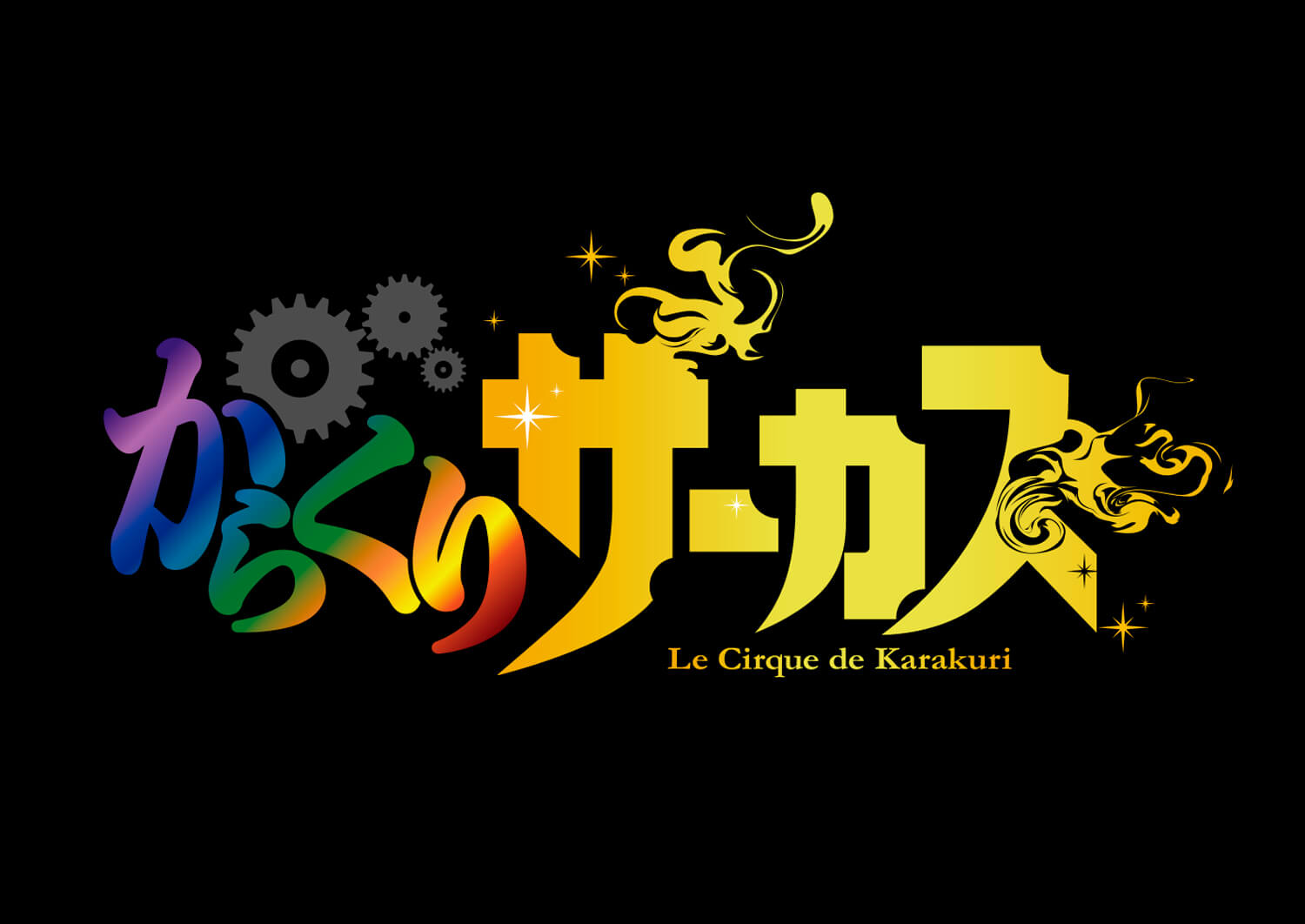 The song is titled Marionette of which a snippet was revealed in the latest trailer for the anime series which was released on October 3.
Lozareena made her major debut with her single Tarareba Ryuuseigun which was released on April 11, 2018.
In coming to write the ending theme Marionette, Lozareena went ahead and read the Karakuri Circus manga and projected the character Shirogane Saiga into the song. The singer commented on the process, talking about how enthusiastic she became about the manga and her thoughts on producing the track.
Comment: Lozareena
"I began writing this song as Shirogane's song. She has lived her life feeling like she can't smile, like she doesn't have a self and is being controlled by something other than her. That's something that everyone has felt in life, even if there's a difference in to what extent. We are just being controlled by someone, by society, like puppets. We are 'marionettes.' I've felt this before too. Even so, I may still be able to find something that is my own – something that only I can do. If you meet someone that can help you find that or feel that I believe the world you see is sure to change. Like how Shirogane met Narumi."
Marionette arranged by sound producer TeddyLoid who boasts fans across the world. The song, with its melancholic and piercing melody, is made even more grand and emotional thanks to Lozareena's unique voice.
The latest trailer for the show which can be seen below includes a short preview of the song along with scenes focusing on Shirogane.
Lozareena will be holding weekly live streams every Thursday from 23:00 (JST) on LINE LIVE. The first stream was held on October 4 where she gave her thoughts on both Karakuri Circus and Marionette.
Information
Marionatte
Release Details TBA
Lozareena Official Website: http://lozareena.com/ 
TV Anime "Karakuri Circus"
Initial Broadcast: October 11, 2018
TOKYO MX: Every Thursday at 22:30 (JST)
BS11: Every Thursday at 00:00 (JST)。
Hokkaido TV: Every Monday at 01:55 (JST)
Streaming Service
Available to watch on Amazon Prime Video in Japan and overseas.
Episode 1: October 10, 2018 in Japan at 00:00 (JST)
Official Website: https://karakuri-anime.com/
LINE LIVE Stream
Lozareena LINE LIVE Channel
Link: https://linliv.ee/b2cUIWU/co/ot/sh/ce
Streaming every Thursday at 23:00 (JST)
©Kazuhiro Fujita・Shogakukan / TWIN ENGINE Inc.
RELATED ENTRIES
Lozareena Drops Her First Album 'INNER UNIVERSE' & Announces Release Event

Lozareena's first major album INNER UNIVERSE was released today on January 29, 2020.

The album's track list is centred on the singer's singles to dateーa discography of tracks with great diversity. It's 13 songs in total, including 11 already-released singles such as her debut record Tarareba Ryusei Gunーwhich was put on repeat on over 40 radio stations around Japan when it was releasedーMarionette, which garnered huge attention as the ending theme for the anime series Karakuri Circus, Over Me, I.m. which was written for the NHK show Minna no Uta, Hyakuoku Kounen which featured as the ending theme for the anime series Kabukicho Sherlock, and more, as well as two brand new songs.

The album's title, INNER UNIVERSE, refers to Lozareena's own "inner universe," as expressed in the strikingly beautiful CD cover looking into her eye.

A special campaign is being held for fans to win a present if they listen to her new song Kanashimi no Seru on LINE MUSIC anytime between now and February 11, take a screenshot of their "Play TOP 50" list, and then apply via Sony Music. The present will include a variety of things including being invited to a private show to see Lozareena perform live. Full details can be found here in Japanese.

Fans who purchase the album at select stores (listed below) will receive a ticket to attend a release event on February 8 where Lozareena will perform. These tickets are available on a first-come, first-served basis. Full details here in Japanese.

Information

Lozareena 1st Album – "INNER UNIVERSE"

Released: January 29, 2020

First Press Edition (CD+Blu-ray): ¥4,500 (Tax Included) [SRCL-11403~11404] *Blu-ray includes 4 music videos

Regular Edition (CD Only): ¥3,300 (Tax Included) [SRCL-11405]

Download/Stream Links: https://smr.lnk.to/FAZ3d

CD Purchase (Japan): https://smr.lnk.to/d1z7y

Bonus Items For Buyers

■Animate (Including Online Shop)

Lozareena set of 3 photos

■TSUTAYA

Lozareena postcard

■Tower Records (Including Online Shop/Select Branches Not Participating)

Sticker of the First Press Edition CD cover design

■Amazon

First Press Edition large CD cover

■Sony Music Shop

Sticker of the Regular Edition CD cover design

■Other Participation CD Shops/Online Shops

Lozareena postcard

Full Shop List: https://www.sonymusic.co.jp/Music/Info/lozareena/shoplist/200129/

Full Details: http://lozareena.com/topic81.html

*All bonus items are limited in quantity with priority given to those who have pre-ordered the album

*Available while supplies last

*Select shops and branches not participating – please enquire with stores directly

*Available only at participating branches and stores

Lozareena Official Website: http://lozareena.com/

Lozareena's Kabukichō Sherlock Anime Ending Theme 'Hyakuoku Kounen' Music Video Released

Cute looks, and edgy sound, and a voice that stays on your mind. Talented singer and creator Lozareena's song Hyakuoku Kounen is used as the ending theme for the TV anime series Kabukichō Sherlock, and today, not only was the music video was released, but the song was also made available on all the major music streaming services.

Lozareena – "Hyakuoku Kounen" Music Video


Hyakuoku Kounen was produced by Seiji Kameda and is a grand ballad whose sound captures the flow of time. The music video features mesmerising cuts of Lozareena in a world where it snows both indoors and outdoorsーan ice-solid match for the coming winter season.

Katsuyuki Konishi, who voices Sherlock Holmes in the anime series, will also host a live stream via LINE LIVE on November 15 where he will be answering fans' burning questions. Fans can submit their quests in advance for the stream. Details are available on Lozareena's staff Twitter account. Lozareena will also perform live on the stream, and there'll be other fun content related to the anime series too.

Tickets for Lozareena's solo concert next spring will go on sale on November 23. More details can be found on her official website.

Kabukichō Sherlock Anime Ending Song by Lozareena Released on Downloading Services

Cute and edgy singer-songwriter Lozareena receives constant praise and admiration from numerous creators for her distinctive voice. She has previously featured on the NHK TV and radio program Minna no Uta. Her songs have also been played for several days in a row on NHK General TV and NHK Educational TV. Lozareena is known for having featured in the song Don't you think feat. Lozareena by THE ORAL CIGARETTES (released by A-Sketch). Social media sites are flooding with comments on her beautiful voice. 

Following the premiere of Kabukichō Sherlock on the late night anime programming block Animeism on MBS, TBS and BS-TBS on October 11, the ending theme song Hyakuoku Kounen (Ten Billion Light Years)  has been released on downloading services in Japan. Upon hearing the ballad, which was produced by Seiji Kameda, the listener will feel time pass slower. 

Kabukichō Sherlock fans are excited to know how the song fits into the anime. Along with the song's digital release, artwork for the song has also been revealed. Please check out the artwork along with the single and the anime to enjoy a complete experience.  

A Statement from Seiji Kameda

Lozareena's voice is magical. There are times when her voice sounds childlike. Her voice paints an image of emotional pain entwined with strength. I have the utmost respect for her because she puts in all her effort when she sings.  

Information

Hyakuoku Kounen (Ten Billion Light Years) 

Download Links: https://smr.lnk.to/TxBp6

Lozareena Official Website: http://lozareena.com/   

TV Anime Kabukichō Sherlock

Premiere: October 2019, 11

Available on Animeism (MBS, TBS, BS -TBS) 

Official Website: http://pipecat-kabukicho.jp/

Also available on the following Media Service Providers: 

Docomo Anime Store (From October 12, 2019, every Saturday from 12:00)

AbemaTV (From October 15, 2019)

To be released on the following media service providers after October 19, 2019:
niconico(NicoNico Namahousou/NicoNico Channel)/GYAO!/Hikari-TV/Fuji TV On Demand/Bandai Channel/Hulu/J:COM On Demand/Video Pass/Anime Hodai/U-NEXT/Amazon/NETFLIX/Rakuten TV/DMM.com/Video Market/HAPPY Douga/MOVIE FULL plus

TV Anime Kabukichō Sherlock Ending Theme to be Performed by Lozareena

It has been announced that singer-songwriter Lozareena will perform the ending theme Hyakuoku Kounen (Ten Billion Light Years) for the upcoming TV anime series Kabukichō Sherlock which is set to premiere on MBS, TBS and BS-TBS this October.

Kabukichō Sherlock is an original television anime series created by Production I.G (Psycho-Pass, FLCL Progressive and Alternative) and KADOKAWA. It is set in Shinjuku's entertainment district Kabukichō and will star Katsuyuki Konishi as Sherlock Holmes and Yuichi Nakamura as John H. Watson.

Hyakuoku Kounen can be heard in the latest trailer below. Details surrounding the song's release have yet to be announced.

Kabukichō Sherlock 3rd PV

EGO-WRAPPIN' will perform the opening theme CAPTURE.

©Kabukichō Sherlock Production Committee

TV Anime Karakuri Circus Soundtrack Releasing On July 24

The final episode of the TV anime adaptation of Kazuhiro Fujita's manga series Karakuri Circus is drawing to a close with its final episode set to air next week. In the run up to the show's climax, it has been announced that the series soundtrack will be released on July 24.

The soundtrack features all 62 insert songs composed by Yuki Hayashi as well as all of the opening and ending themes. It also comes with a 28-page special booklet which features the lyrics for the themes as well as iconic scenes from the anime which Hayashi wrote music for, images of the animation process for the opening and ending theme videos, and a long interview between Hayashi and the manga's author Kazuhiro Fujita.

The CD cover was illustrated by Kazuhiro Fujita himself and is the only piece of artwork he has drawn for a product associated with the anime adaptation.

The themes features on the CD are the edited versions for the anime series and include the first opening theme Gekkou by BUMP OF CHICKEN, the first ending theme Marionette by Lozareena, the second opening theme Haguruma by KANA-BOON, the second ending theme Yūdachi by Memai Siren, and the current opening and ending themes Over me by Lozareena and Gekkou again by BUMP OF CHICKEN.

©Kazuhiro Fujita・Shogakukan / Twin Engine

©Kazuhiro Fujita・Shogakukan

Lozareena Unveils CD Cover For Karakuri Circus Opening Theme 'over me'

The anime adaptation of Kazuhiro Fujita's manga series Karakuri Circus began airing on October 11 last year and has since gone on to be praised as a "legendary masterpiece." Japanese singer-songwriter Lozareena sang the series's first ending theme Marionette which was well-received by fans. Her newest song Over me is now being used as the third opening theme.

Lozareena enjoyed a strong debut with Marionette which was played on over 40 radio stations across Japan when it was released last year. It become a favourite amongst anime fans and was dubbed "Shirogane's song," one of the main characters in Karakuri Circus.

Regular Edition

At the time of releasing Marionette, Lozareena chatted with Kazuhiro Fujita, the author of Karakuri Circus, and both of them exchanged opinions on both the series and their creative endeavours. For the new song Over me, the singer sent letters back and forth with Fujita regarding the content of the song lyrics. Like Marionette, the song was once again produced by the internationally acclaimed artist TeddyLoid.

Details on the content of the CD, which is set to drop on May 22, as well as the CD cover of the Limited Pressing Edition have also been released.

The CD features both the title track as well as the already-released Marionette (Piano Ballad Ver.) and a new song titled Anemone which is based on the anime's last boss character Faceless.

Limited Pressing Edition

The Limited Pressing Edition comes with a DVD containing the full music video for Marionette as well as the creditless anime opening video for Over Me. The CD cover features an illustration of the main three characters of the series.

This is the full Lozareena x Karakuri Circus package that any fan of the singer or series shouldn't miss out on.

Information

Over me

Release Date: May 22, 2019

Regular Edition (CD): ¥1,204 (Before Tax)

Limited Pressing Edition (CD+DVD): ¥1,667 (Before Tax)

Over me (Short ver.) Download Link: https://smr.lnk.to/8xpMCWN

Lozareena Official Website:  http://lozareena.com/

BUMP OF CHICKEN's Song 'Gekkou' to Feature New Karakuri Circus Ending Theme

It has been announced that BUMP OF CHICKEN's song Gekkou will be used as the third ending theme for the ongoing anime series Karakuri Circus from April 11 onward.

Gekkou was previously used as the anime's first opening theme from October to December last year. The song features a unique fusion of acoustic guitar and accordion mixed with a fast-paced guitar sound.

The song was written and composed by the band's vocalist and guitarist Motoo Fujiwara. All the members are known fans of the Karakuri Circus manga series which made them a perfect fit for performing the track.

It is extremely rare to see the same song used as both an opening and ending theme to an anime series. Perhaps it is an insight into the song's deep connection with the series. This time, the second half of the song will be used as the ending theme. The new lyrics and deepening ensemble will serve to prop up the story as it draws to its conclusion.

An official new promotional video was posted YouTube which plays the new ending theme. Check it out below.

"Karakuri Circus" 6th Animated PV

Memai Siren Releases TV Anime Karakuri Circus Ending Theme 'Yūdachi'

Japanese rock band Memai Siren will release their new CD single Yūdachi on February 6, 2019. In the run up to its release, the anime edit version of the track is now available on streaming platforms.

The song serves as the second ending theme for the ongoing anime series Karakuri Circus. A creditless version of the ending video was also posted on TWIN ENGINE's official YouTube channel.

Memai Siren have also released a new artist photo with art direction from INNI VISION who worked on the band's 2017 EP Rikka.

Information

Yūdachi

Release Date: February 6, 2019

First Press Limited Edition (CD+DVD): ¥2,000 (Before Tax) [SRCL-11061~2]

Regular Edition (CD): ¥1,200 (Before Tax) [SRCL-11063]

Memai Siren Official Website: http://memaisiren.com/

Anime Songs Debuting in January 2019: Part 1

Japanese anime is popular worldwide, and one part of the watching-experience that makes a series so memorable is its opening and ending themes. Here's part one of a list of artists providing music for ongoing series and soon-to-air series.

Lead x Hinomaru Sumo

Three-member dance and vocal unit Lead will release their song Be the NAKED on January 30, 2019 which will be used as the opening theme song for the anime series Hinomaru Sumo starting on January 25. The series depicts themes of friendship, endeavor and victory.

Full Details: https://www.moshimoshi-nippon.jp/155895

ЯeaL x Boruto: Naruto Next Generations

Popular rock band ЯeaL will release Tsuyogari LOSER on February 20, 2019, their new single that will be used as the new ending theme for the ongoing anime series Boruto: Naruto Next Generations. ЯeaL has released a string of smash songs for popular various anime series and they are gaining much attention from anime fans who are anticipating this new release.

Full Details: https://www.moshimoshi-nippon.jp/155887

KANA-BOON x Karakuri Circus

KANA-BOON wrote their new song Haguruma as the second opening theme song for Karakuri Circus. A promotional video for the series was released that includes a snippet of the track. The video features scenes of the characters working together to knock down the circus. Be sure to check it out!

Full Details: https://www.moshimoshi-nippon.jp/155647

The Quintessential Quintuplets

The Quintessential Quintuplets is set to begin airing in January 2019. A video teasing the anime's opening theme song Go-Tōbun no Kimochi was recently released. The song is performed by the series' five Nakano siblings themselves. It begins with the sisters calling out to the series protagonist Fūtarō Uesugi to wake up. It drops into a cute pop song where each sibling expresses their feelings towards Uesugi, from hate to love.

Full Details: https://www.moshimoshi-nippon.jp/155625

Continued in Part 2.

TV Anime Karakuri Circus Second OP Theme to be Performed by KANA-BOON

Having just dropped their mini album Nerine, Japanese rock band KANA-BOON have announced a new song titled Haguruma which will be used as the second opening theme song to the popular ongoing anime series Karakuri Circus. You can get a taste for the song in the new trailer for the series below.

The band's vocalist and guitarist Maguro Taniguchi has been a fan of Karakuri Circus since his childhood. Talking about his dream collaboration, he commented: "I have loved Karakuri Circus since I was a child, so in getting to be a part of it I wrote this song with fiery passion. I'm still very influenced by the characters as I was back then when I see them pushing forward in spite of their wounds and choosing their own path with their own hands while in the middle of misfortune. That's why we laid the theme out in this song as 'choices.' I am very happy to be able to perform music for a series I love. I'm a fan too so I'm really looking forward to [the series] airing. I hope 'Haguruma' will be one of the things people look forward to too."

Information

TV Anime "Karakuri Circus"

TOKYO MX: Every Thursday at 22:30 (JST)
BS11: Every Thursday at 00:00 (JST)。
Hokkaido TV: Every Monday at 01:55 (JST)

Streaming Services
Available to watch on Amazon Prime Video in Japan and overseas.

KANA-BOON Official Website: http://www.kanaboon.com

Karakuri Circus Official Website: https://karakuri-anime.com/

©Kazuhiro Fujita・Shogakukan / TWIN ENGINE Inc.

TV Anime Karakuri Circus Ending Theme 'Marionette' by Lozareena Receives Early Digital Release

The anime adaptation of Kazuhiro Fujita's manga series Karakuri Circus began airing on October 11 and has since garnered rave reviews.

Japanese singer-songwriter Lozareena, who has earned much attention since debuting this year, is in charge of the series' ending theme song Marionette. The single is set for physical release on November 28, but the anime version of the track has received an early digital release.

Lozareena also announced herself via her stream on LINE LIVE that she will release another brand new song digitally next week on November 9.

Lozareena wrote the song as the song of Shirogane Saiga – the main female character of the series. Globally active music producer TeddyLoid arranged the track passionately to fit together the melancholic yet powerful melody, lyrics and vocals. It's become another classic anime track to both anime watchers and fans of the original manga.

Also, a new artist photo and the artwork for the upcoming CD release have also been unveiled.

The single's Regular Edition jacket features pop art while the Limited Pressing Edition (Anime Edition) features Karakuri Circus artwork. In the anime artwork we see Shirogane controlling the puppet Harlequin while weeping. This is also used as the artwork for the early digital release of Marionette.

The Limited Pressing Edition also includes a DVD with a creditless version of the anime trailer featuring Shirogane which was released on YouTube before the series began airing. Lozareena's new song Stereo which is slated for an early digital release on November 9 is also included. A lyric video is scheduled to be posted on the same day.

Lozareena will hold several in-store events in Tokyo, Nagoya and Osaka in promotion of the CD's release which includes a free live show.

Information

Marionette
Release Date: November 28, 2018 (CD Release)

Regular Edition (CD-Only): ¥1,204 (+Tax)

*Alternative packaging available for First Press versions

Limited Pressing Edition (CD+DVD): ¥1,667 (+Tax)
*Alternative packaging available for First Press versions

*Anime CD cover

"Marionette" Anime Version – Digital Download/Stream
iTunes: https://apple.co/2JuS71S
Spotify: https://spoti.fi/2JyzDha
Apple Music: https://apple.co/2AE1iuf
LINE MUSIC: http://bit.ly/2Q9bBeV

"Marionette" In-Store Promotional Concerts
November 27 @ HMV Sakae, Nagoya (19:30)
December 1 @ Tower Records Namba 5F, Osaka (12:00)
December 2 @ Tower Records Shibuya 4F, Tokyo (16:30)

*Full details available on Lozareena's official website!

Lozareena Official Website: http://lozareena.com/

Karakuri Circus Official Website: https://karakuri-anime.com/

TV Anime Karakuri Circus Opening Theme 'Gekkō' to be Performed by BUMP OF CHICKEN

It's been announced that BUMP OF CHICKEN's new song Gekkō will be used as the opening theme song for the upcoming anime series Karakuri Circus which is set to premier on October 11.

The anime is an adaptation of Kazuhiro Fujita's manga series Karakuri Circus which was serialised in Weekly Shōnen Sunday from 1997 to 2006. It's a dark fantasy tale that tells the story of Masaru who inherits a big fortune after his father's death. There are people out to steal this fortune, but after being saved by Narumi from being kidnapped, he discovers they're not humans but actually puppets. Shirogane arrives with a weapon – Arlequin, a puppet, to save him.

The announcement of an anime adaptation received a huge reaction from fans of the popular manga series. The first trailer can be seen here.

BUMP OF CHICKEN's vocalist and guitarist Motoo Fujiwara wrote composed the lyrics for Gekkō. The fast-paced electric guitar is combined with acoustic guitar and accordion to create a completely new kind of sound. The anime's second trailer below features a snippet of Gekkō.

"Kakuri Circus" 2nd Trailer

Comment: BUMP OF CHICKEN

"We are huge fans of Kazuhiro Fujita's work. When we came across Ushio and Tora during our teens we were completely immersed in the book. At the minute we're looking forward to the next volume of Sōbōtei Kowasubeshi. We go crazy every time a new book of his is announced. 'Karakuri Circus' is of course also a very important and beloved series of ours. It's hard to put into words but we've been moved a lot by it. We get exited and talk about Ushio and Tora and Karakuri Circus at every opportunity. When we heard there would be an anime adaptation of Karakuri Circus coming out, and that we'd received an offer to perform the opening theme, we were really surprised. We are happy and honoured from the bottom of our hearts. We wish we could tell our teenage selves that this is happening. As fans, we will properly see it through to the end. We cannot wait for the anime to be completed."

Karakuri Circus will premiere on October 11 on TOKYO MX and BS11 and run every Thursday. It will also be available worldwide on Amazon Prime Video. An early screening of the first episode will take place in Japan on September 30. Tickets are limited.

Information

Kakuri Circus

Initial Broadcast: October 11, 2018

Every Thursday at 22:30 (JST) on TOKYO MX.

Every Thursday at 24:00 (JST) on BS11.

Episode 1vailable worldwide on Amazon Prime Video on October 10 from 24:00 (JST).

Karakuri Circus Official Website: https://karakuri-anime.com/

BUMP OF CHICKEN Official Website: http://www.bumpofchicken.com/

(C)藤田和日郎・小学館/ツインエンジン