Hokkaido is home to some seriously sumptuous
desserts
, not to mention their
matcha range
. Today we're looking at 6 unmissable ice creams you can try around Sapporo, because if Hokkaido is known for anything, its the soft serve ice cream.
We are joined once again by
Kei
, a Japanese Instagrammer who posts enticing pictures of the delicious desserts and drinks he has tried at cafes around Hokkaido. He has kindly provided us with his incredible pictures along with a descriptions, which we have translated into English.
UMIERE 2nd in Tanukikoji
UMIERE is credited with lighting the fire on the popularity of mokomoko, or 'fluffy,' soft serve ice cream. Their second branch, UMIERE 2nd, recently reopened after a revamp. As part of their renewal, they have introduced a number of new menu items like shiratama white flour dumplings.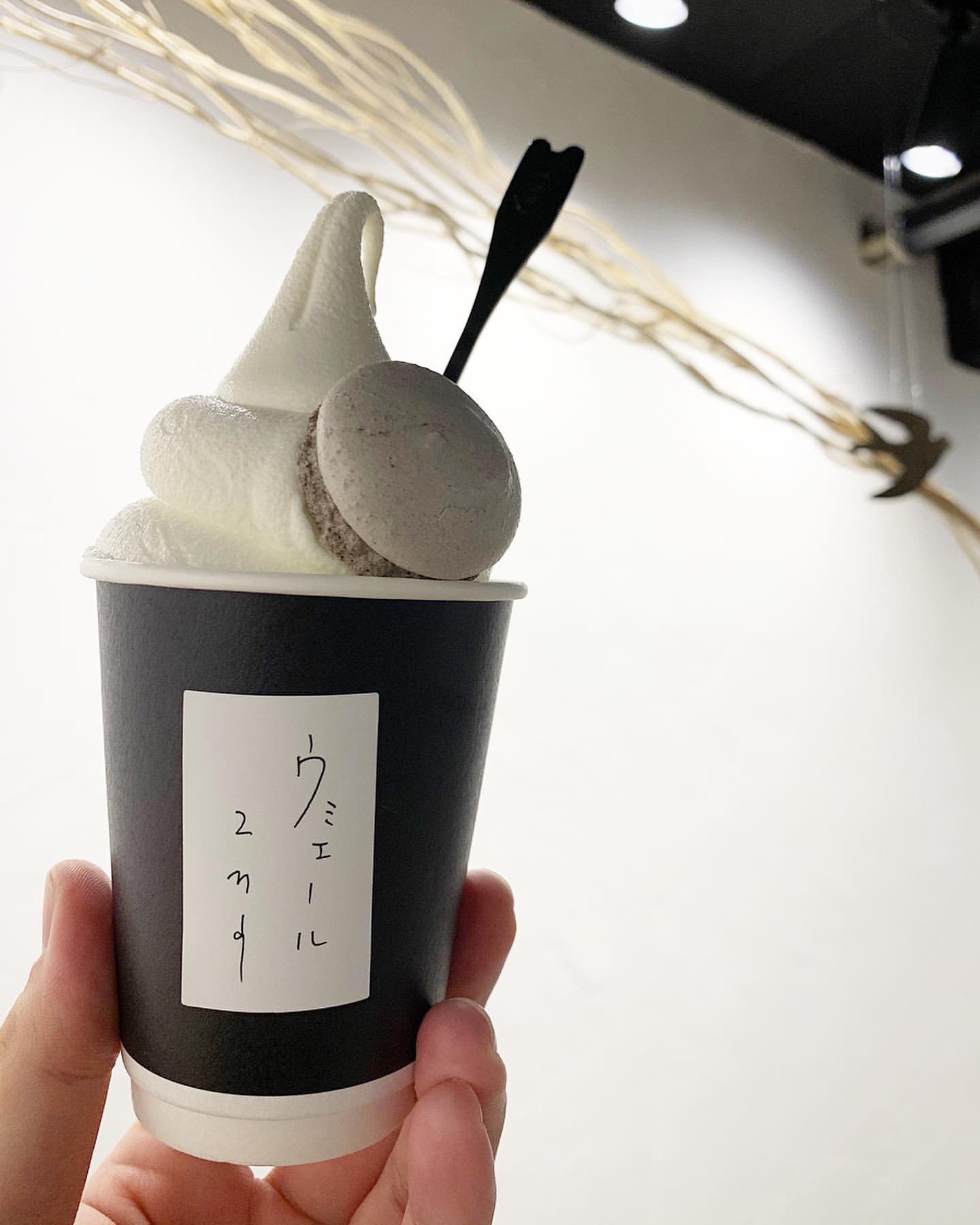 Macaron Soft Parfait – ¥718
I ordered the Macaron Soft Parfait, which is a tower of organic soft serve ice cream, macarons, chocolate sauce, and sponge cake filled with sliced strawberries. The ice cream itself is both refreshing yet rich. As you continue to scoop up mouthfuls from the ice cream cup, the other ingredients gradually reveal themselves: the fresh cream, the strawberries, and the sponge, just like a parfait.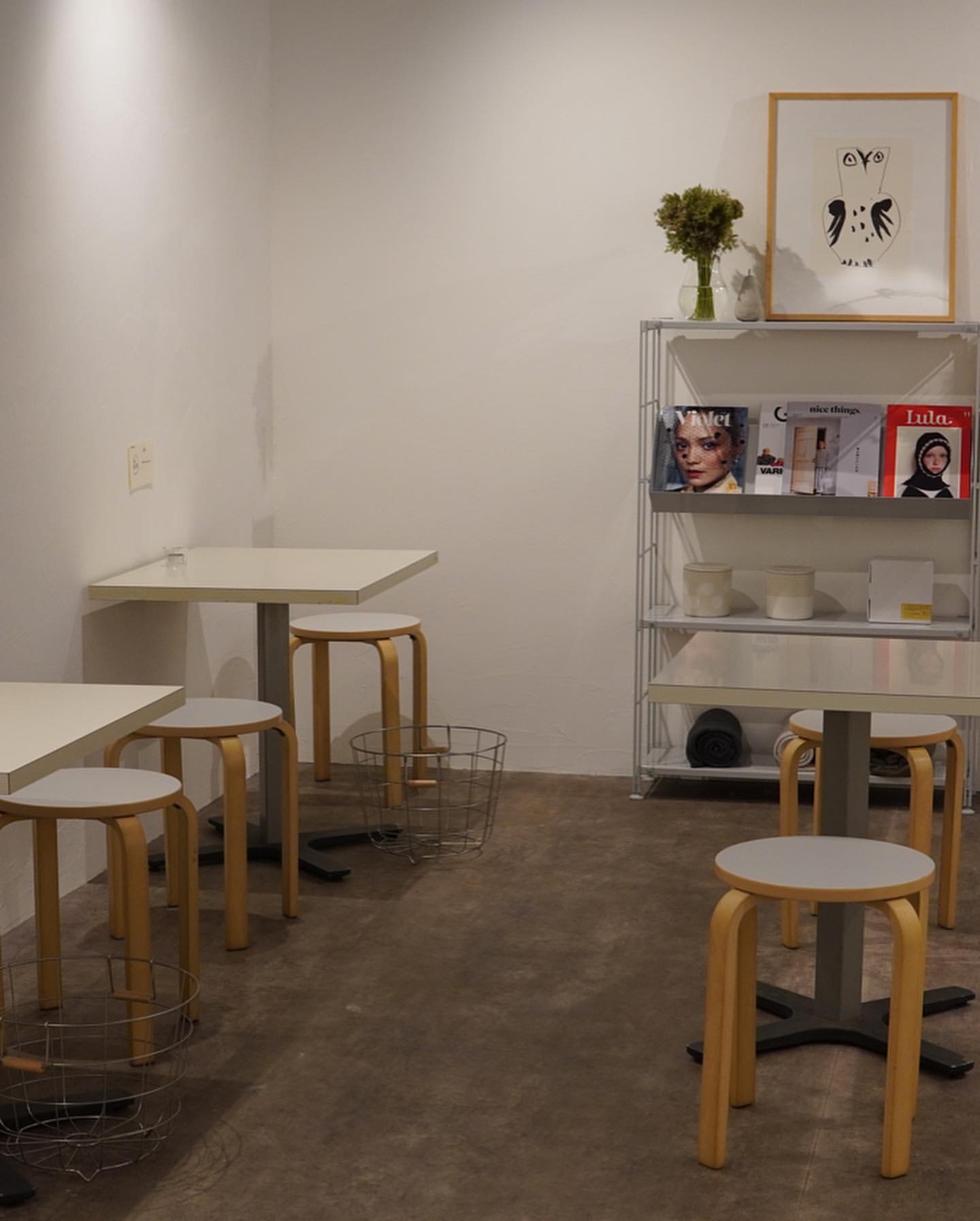 The cafe enjoys a relaxed atmosphere and is a great place to pop into if you're looking for a hideaway.
▼Umiere 2nd (ウミエール)
Address: Marufuku Bldg. Floor 2F, 4-Chome-9, Minami 2 Jonishi, Chuo Ward, Sapporo, Hokkaido
Opening Hours: 11:00-18:30
No Fixed Holidays
Enquiries: 011-211-4738
JB ESPRESSO MORIHICO in Shindohigashi
When talking about coffee in Hokkaido, the name that's likely to pop up is Morihico. And when talking about their most popular menu item sold at their chain cafe JB ESPRESSO, it's their variety of cute ice creams.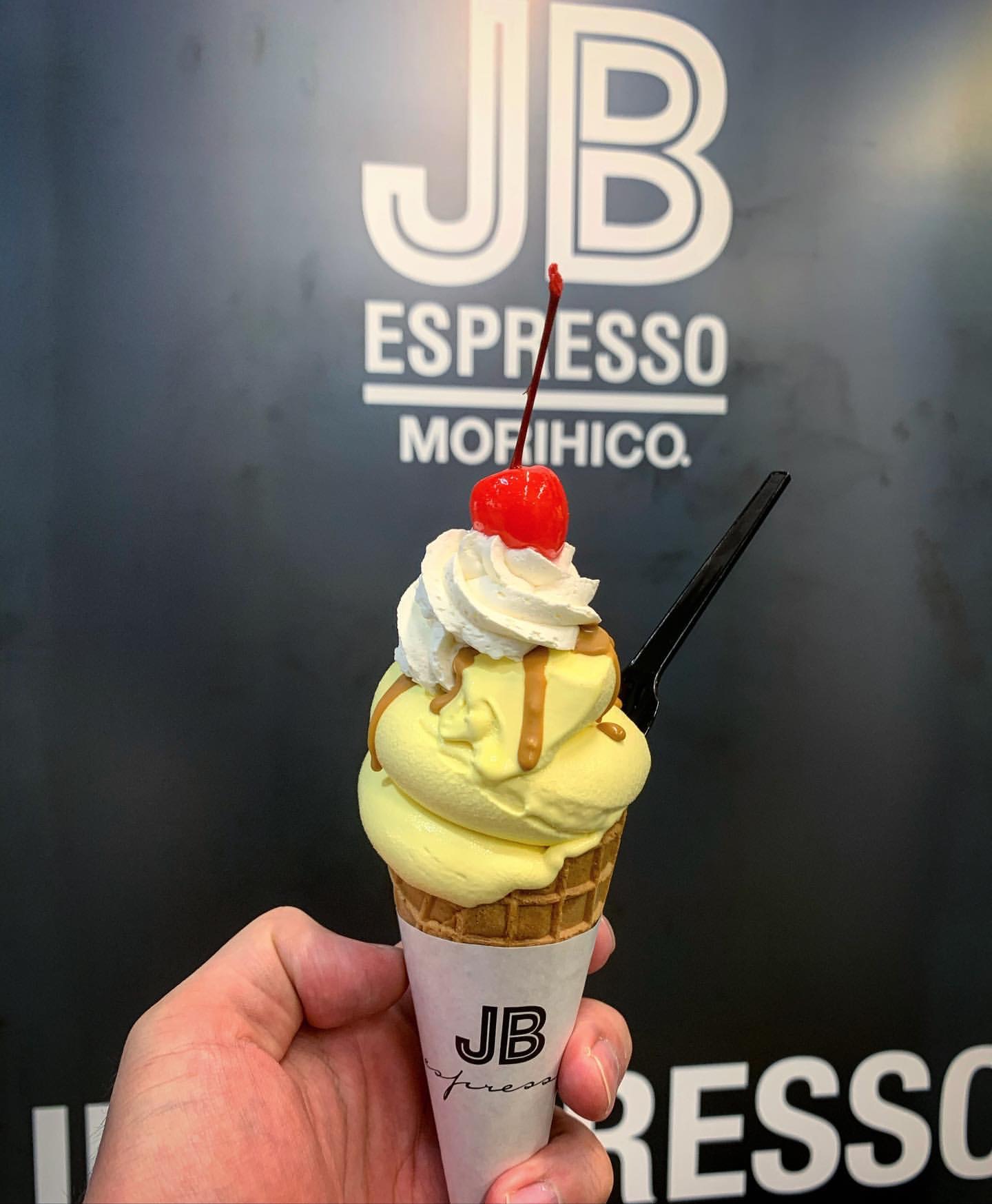 JB Soft Cream Pudding à la Mode – ¥450
Based on the Japanese "purin à la mode," a type of Japanese custard pudding served with an assortment of other desserts, this ice cream is custard pudding flavoured and is drizzled in caramel, topped with whipped cream, and crowned with a cherry. And the caramel isn't just sauceーit's crunchy like caramel chocolate, giving the ice cream a variety of scrumptious textures.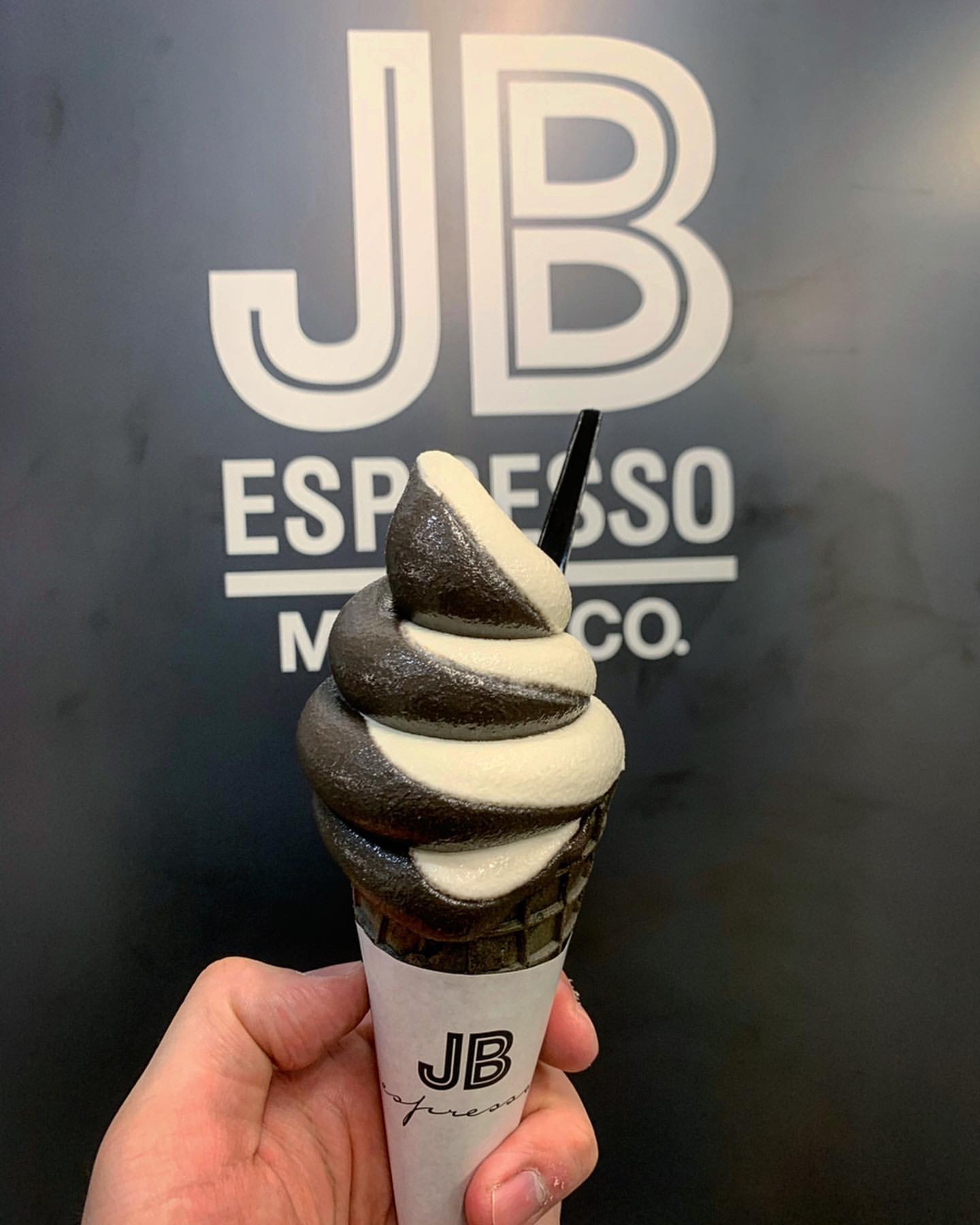 The mixed ice cream is one of the specialities of JB, combining milk and chocolate flavours. The milk ice cream is made with milk from Jersey cattle, so is rich in flavour while still being smooth and refreshing. The chocolate is also rich, made from three types of Spanish chocolate.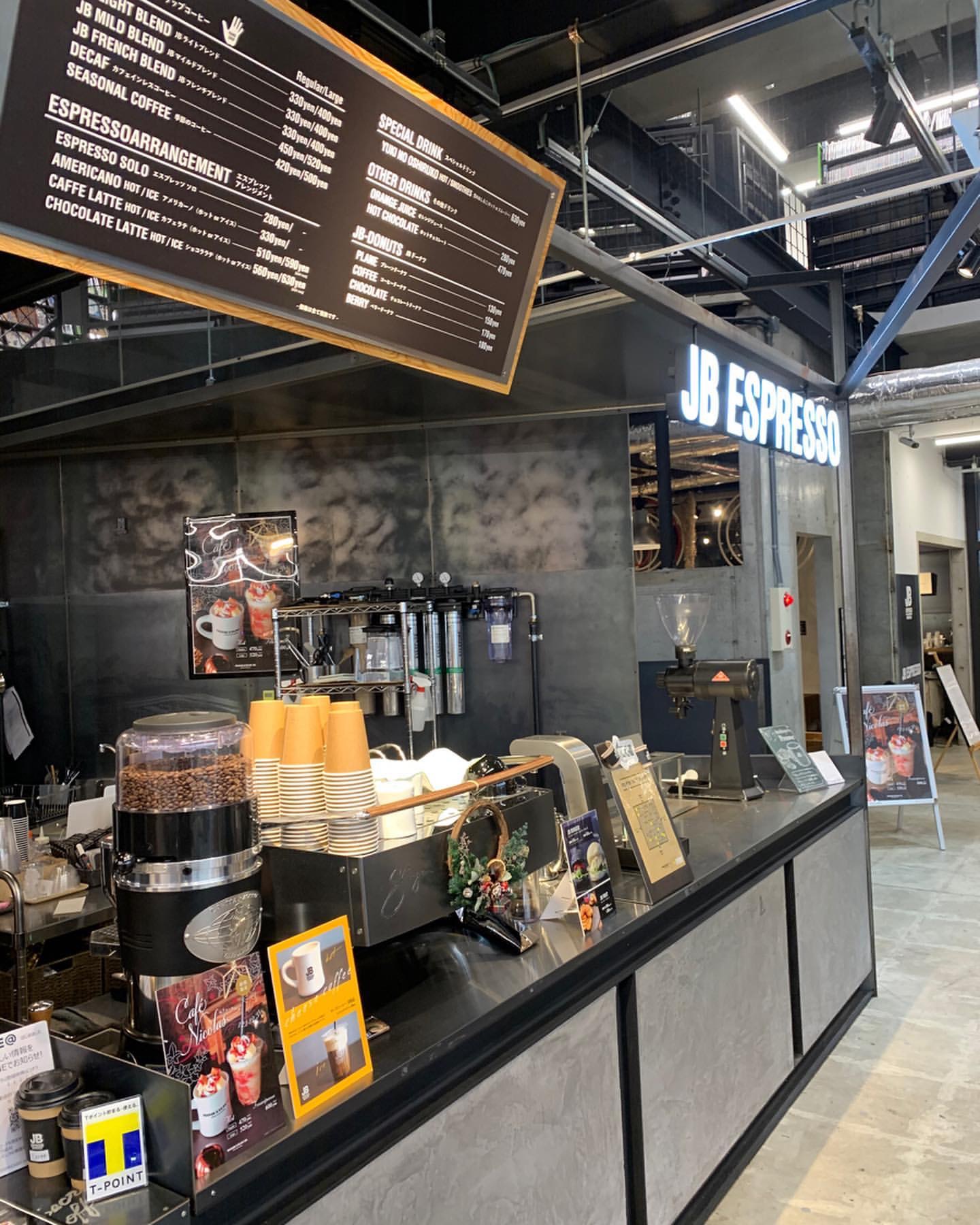 ▼JB ESPRESSO MORIHICO (ジェービー エスプレッソ モリヒコ)
Address: 16-1-1 Kita 34 Johigashi, Higashi Ward, Sapporo, Hokkaido
Opening Hours: 9:00-22:00
No Fixed Holidays
Enquiries: 011-788-2133
Kinotoya Bake (Pole Town Branch) in Odori Park
Kinotoya Bake is located in Pole Town, accessed by walking towards Tanukikoji from Odori Park. They don't sell cooked confections or take like the Kinotoya brand is known for, but rather tarts, apple pies, and ice creams.
The name of this ice cream alone screams Hokkaido, as the prefecture is known for its Gokujo, or "first-rate" milk. It's pretty big as you can probably tell from the photo! This full-bodied milky cream, which is smooth like fresh cream, is the one I'd recommend from the various different ice creams made with Hokkaido milk. And because of its size, your belly is sure to be satisfied afterwards!
▼Kinotoya Bake
Address: Pole Town, 3-Chome, 2 Minami Jonishi, Chuo Ward, Sapporo, Hokkaido
Opening Hours: 10:00-20:00
No Fixed Holidays
Enquiries: 0120-24-6161
TEA SIGN in PARCO Odori Park
TEA SIGN is famous in Sapporo for its tapioca, and at the PARCO branch, they sell it with milk tea flavoured ice cream.
Tapioca Milk Tea Soft Cream – ¥520
You can really taste the flavour of the tea leaves. The ice cream is moderately sweet with a strong black tea taste. The ice cream means it offers a different kind of tapioca experience from your usual tapioca milk tea.
▼TEA SIGN (ティーサイン)
Address: PARCO (Floor B2F), 3-Chome-3, Minami 1 Jonishi, Chuo Ward, Sapporo, Hokkaido
Opening Hours: 10:00-20:00
No Fixed Holidays
TSURU CAFE in Miyanomori
TSURU CAFE is a stylish little cafe in Miyanomori where they serve cooked confections, cakes, and many popular ice cream flavours. As well as the cafe side of TSURU, they also sell artwork and other things by creators.
Flavour Soft Strawberry – ¥830
The "Flavour Soft Strawberry" is a speciality of TSURU CAFE. This towering dessert is layered with ice cream, fresh strawberries, meringue, and strawberry sauce. The milky ice cream is refreshing, and the sweet taste of the strawberries is divine. The flavours are simple, but every thing in the dessert is delicious. The strawberry sauce is served on the side so you can pour over the amount that suites your taste.
▼TSURU CAFE (ツルカフェ)
Address: 5-2-8 Miyanomori 2 Jo, Chuo Ward, Sapporo, Hokkaido
Opening Hours: [Mon-Sat] 10:00-20:00 / [Sun & Holidays] 10:00-19:00
Closed: Wednesdays
COCOBON in Shin-Sapporo
COCOBON is a super popular fruit and ice cream shop that opened in Shin-Sapporo just last year. The ice cream and fruits are mixed together as soon as you put your order in.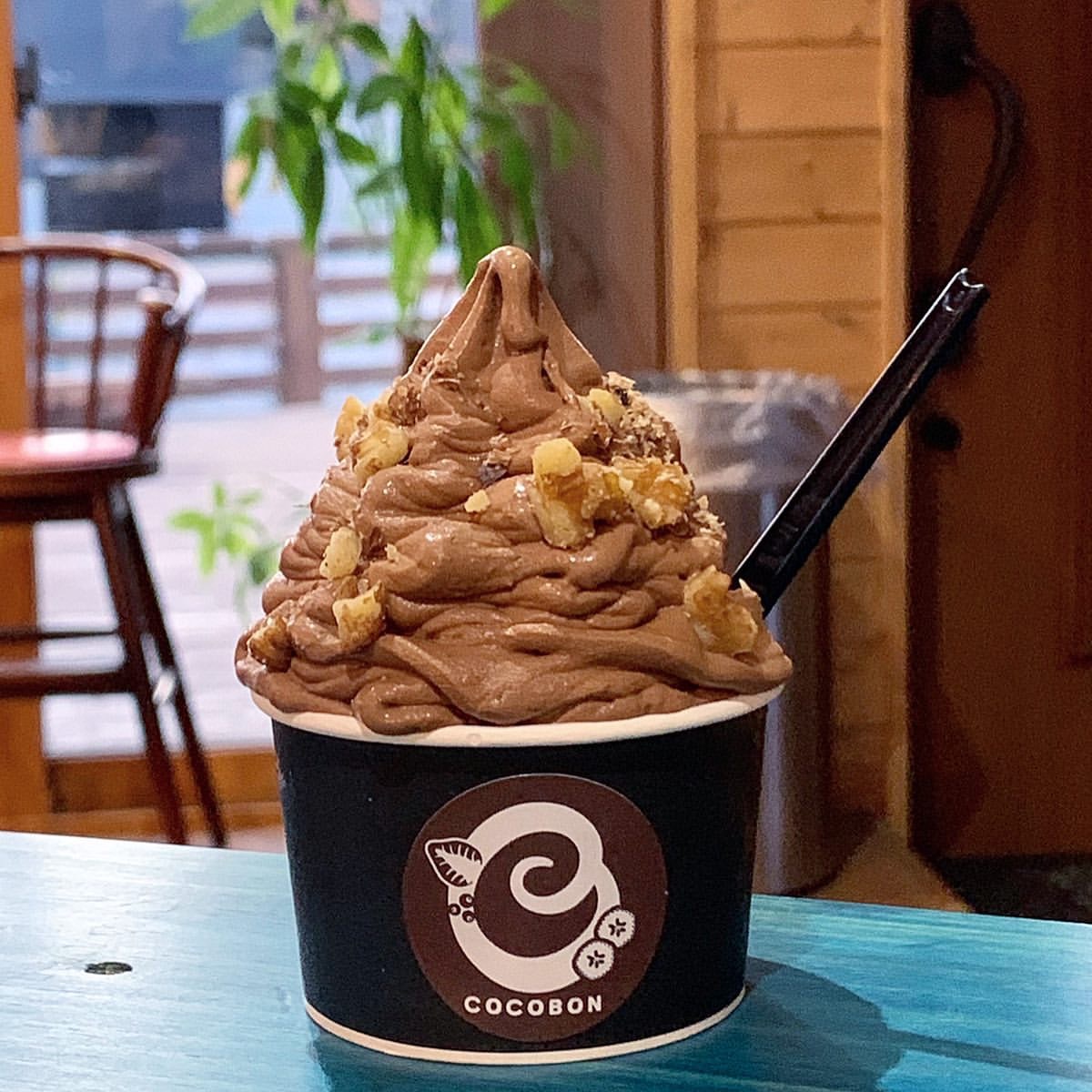 I ordered the Belgian chocolate ice cream with walnuts and chocolate cereal. The Belgian chocolate is sweet and its texture is amazing together with the walnuts. If you love chocolate, you'll love the rich flavour of this ice cream.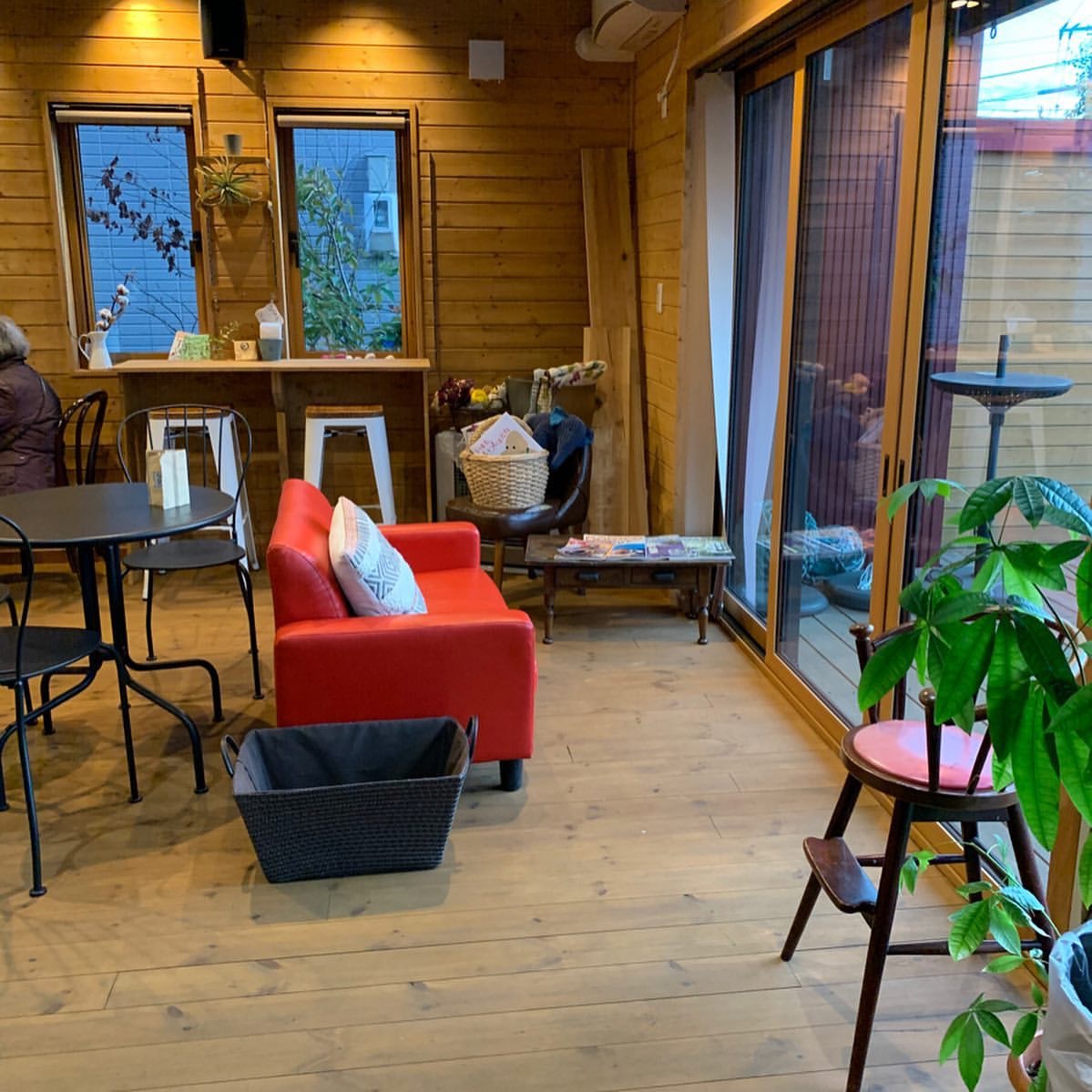 The shop actually closes when all the stock is sold out, so if you're planning a trip here, be sure to arrive nice and early so as to not miss out.
▼COCOBON (ココボン)
Address: 8-7-30 Aobacho, Atsubetsu Ward, Sapporo, Hokkaido
Opening Hours: 11:00-17:00
Closed: Mondays & Tuesdays
Enquiries: 011-887-8984
Did you enjoy these ice cream scoops? We hope you get to try some of them, and if you want even more dessert recommendations from Hokkaido, be sure to follow 
Kei
 on Instagram.
Photos & Original Text: Kei / 敬 (@607keih)
Translation: Joshua Kitosi-Isanga
*Information written in this article is correct at the time of publishing. For more details on each shop, please visit their official websites and social media pages.
*Food names are translated from Japanese into English where appropriate.