Tokyo & Osaka's Pokémon Cafes Reveal 3rd Line-Up Of Sword and Shield Themed Food
The Tokyo (Nihonbashi) and Osaka (Shinsaibashi) branches of the Pokémon Cafe are releasing their third line-up of menu items in collaboration with Pokémon Sword and Shield which will be served between March 20 and May 29 this year. The second line-up is still available and will be served until March 19.
Pokémon Sword and Pokémon Shield are the latest games in the Pokémon video game franchise and were released for the Nintendo Switch on November 15, 2019. The new menu line-up sees appearances from familiar faces including Pikachu, Eevee, Yamper, Zigzagoon (Galar form), and Eiscue.
*Dish names are translated from Japanese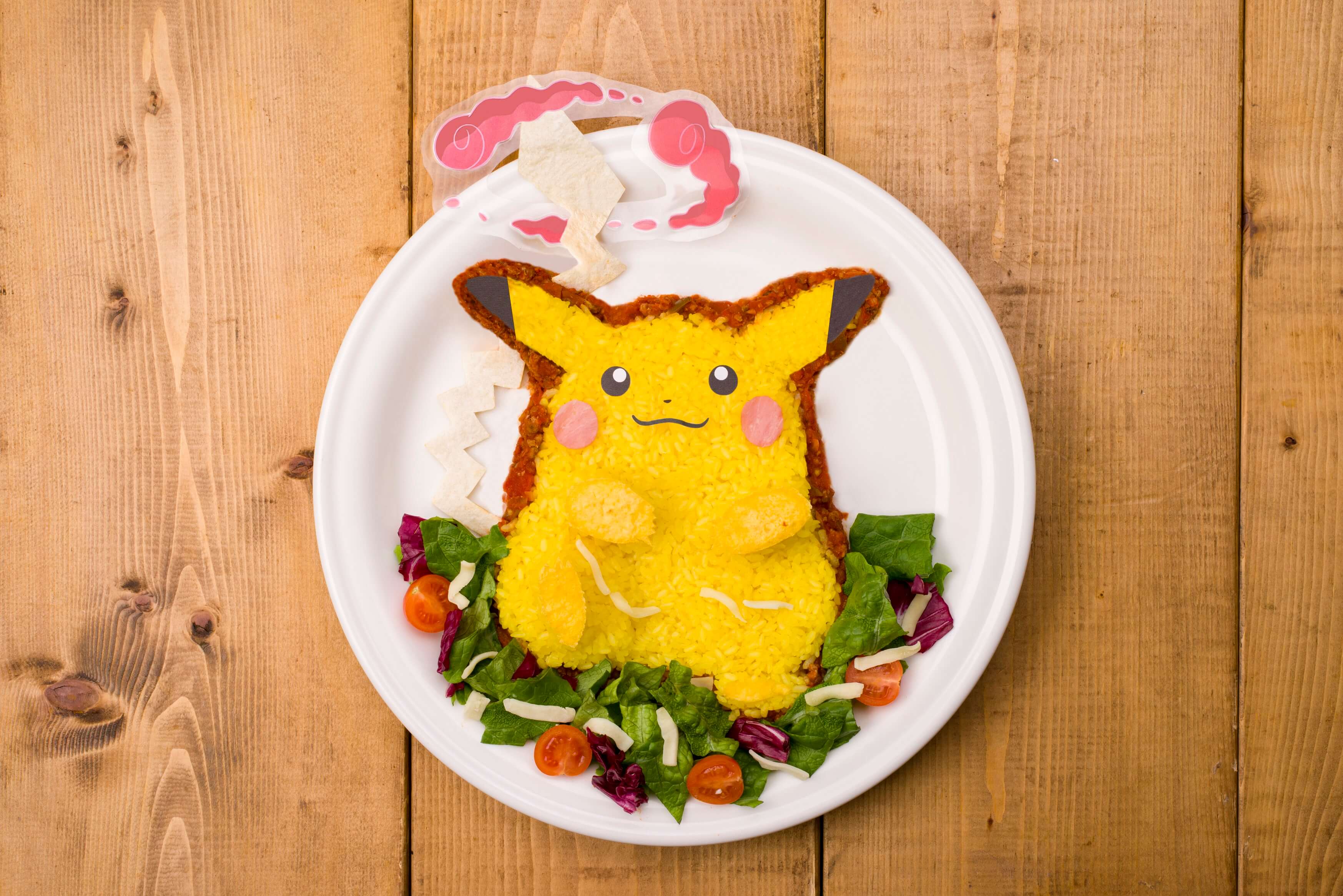 Gigantamax Pikachu's Naughty Octopous Rice Plate – ¥2,178 (Tax Included)

This hearty portion of octopus rice is made in the image of Pikachu in his Gigantamax form.
Gigantamax Eevee's Smiley Hamburger Stew Plate – ¥2,178 (Tax Included)

A hearty stew made in the image of Eevee in its Gigantamax form.
Yamper's Happy Sandwich Picnic Plate – ¥1,848 (Tax Included)
This picnic-on-a-plate meal features the adorable Yamper, who is served with a tasty salad.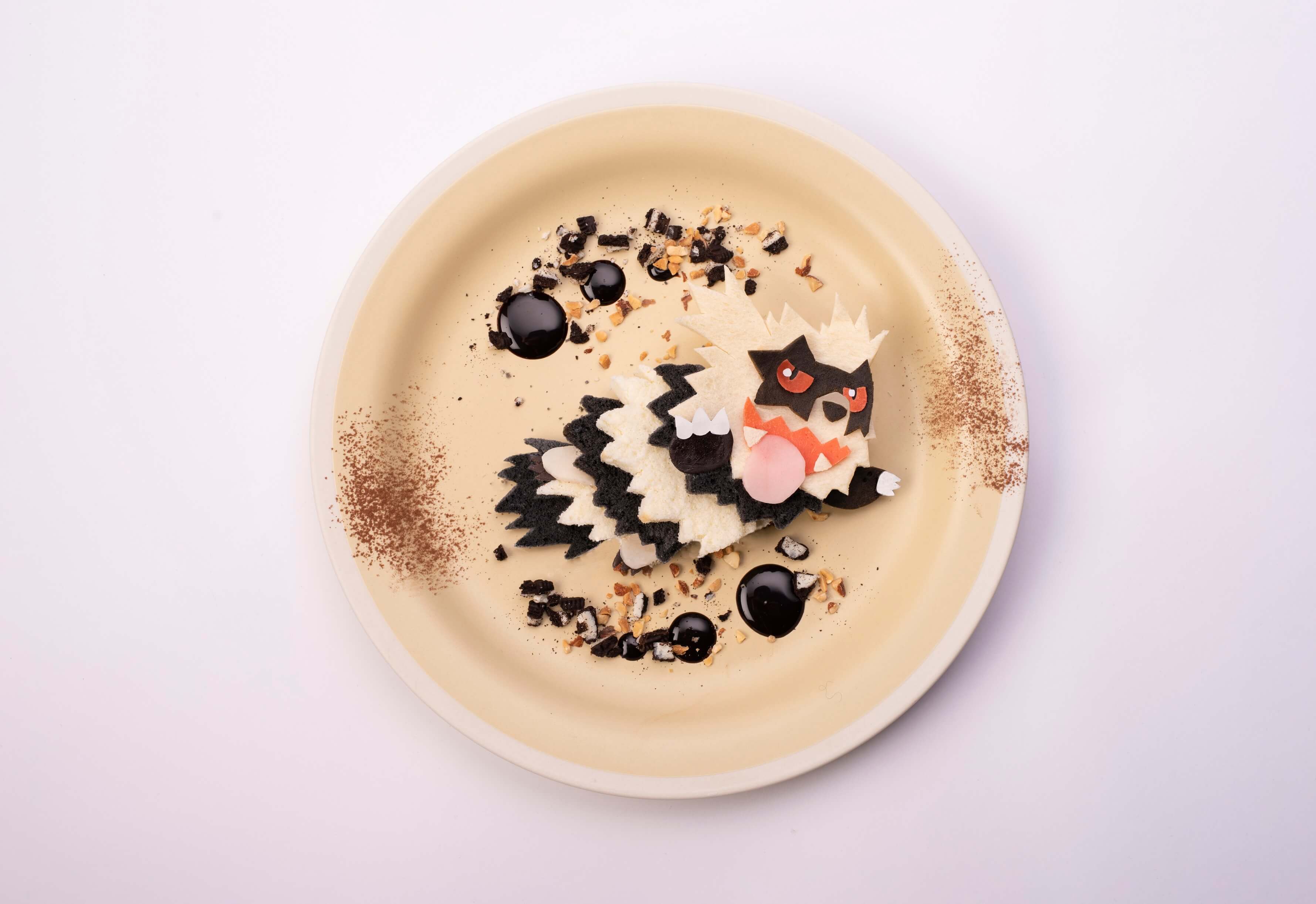 Galar Zigzagoon's Crunchy Cookie Tiramisu – ¥1,738 (Tax Included)
This crunchy cookie tiramisu features a cute recreation of Zigzagoon in its Galar form.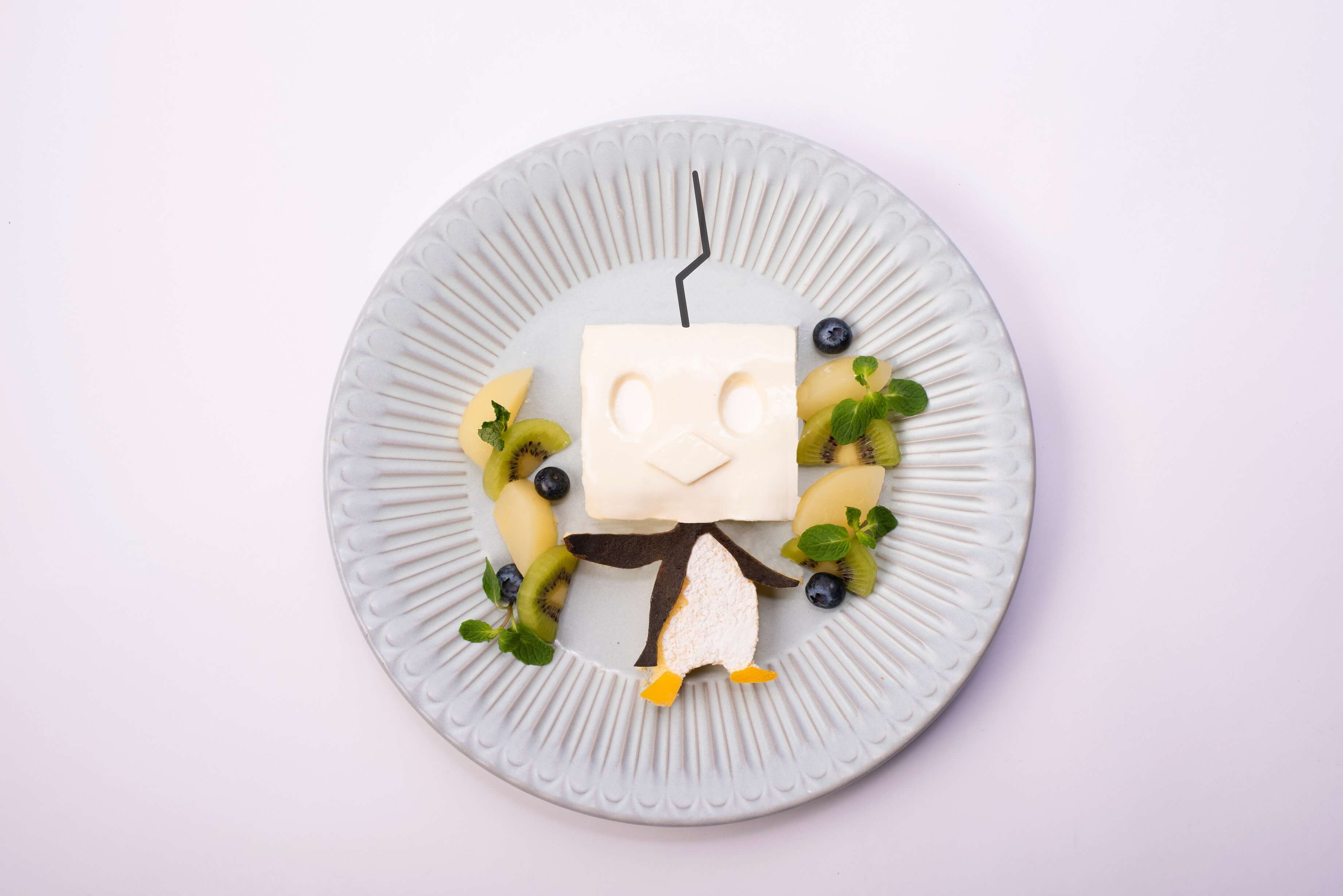 Ice Face Eiscue's Shivering Panna Cotta – ¥1,628 (Tax Included)
As you fork through this cute Eiscue panna cotta, you'll discover a special and delicious treat inside.
Jump into the video game world of Pokémon Sword and Shield at the hugely popular Pokémon Cafes in Tokyo and Osaka.
© 2020 Pokémon.©1995-2020 Nintendo/Creatures Inc./GAME FREAK inc.
Pokémon, ポケットモンスター and ポケモン are registered trademarks of Nintendo, Creatures Inc., and GAME FREAK inc..

Information
Pokémon Sword and Shield – 3rd Menu Line-Up
Running: March 20, 2020 – May 29, 2020
Pokémon Cafe (Nihombashi, Tokyo)
Address: Nihombashi Takashimaya SC East Bldg. 5F, 2-1-2 Nihombashi, Chuo Ward, Tokyo
Business Hours: 10:30-22:00
No Fixed Holidays (Except when Nihombashi Takashimaya SC is closed)
Reservations: https://www.pokemoncenter-online.com/cafe/reservation.html
Pokémon Cafe (Shinsaibashi, Osaka)
Address: Daimaru Shinsaibashi Honkan 9F, 1-7-1 Shinsaibashisuji, Chuo Ward, Osaka, Osaka Prefecture
Business Hours: 10:00-21:30
No Fixed Holidays (Except when Daimaru Shinsaibashi is closed)
Reservations: https://www.pokemoncenter-online.com/cafe/reservation.html
*Reservations available online only. Telephone reservations not available.
RELATED ENTRIES
Sarutahiko Coffee Releases Pistachio and Mixed Berry Coffee Beverage For Christmas

Sarutahiko Coffee released a Christmas-exclusive seasonal flavour of its popular Jellatte dessert drink on Tuesday (December 1) which it's calling the "Maroron Merry Pudding Jellatte."

Maroron Merry Pudding Jellatte | ¥750 (Before Tax)

The beverage is the second in this year's Christmas themed drinks to be released by Sarutahiko Coffee. It uses a coffee jelly base made from Ethiopian coffee beans and contains layers of mascarpone cheese from Italy, a chocolate sauce made from Cacao Hunters chocolate, milk pudding, four kinds of mixed berry jellies, pistachio milk pudding, milk foam, and to top it all off, chocolate pieces and pistachios.

The pistachio and mascarpone bring a richness to the dessert drink which blends deliciously with the freshness of the berries and full-bodied coffee for a combination that's like a warm and cosy Christmas hug.

Information

Maroron Merry Pudding Jellatte
Serving: December 1, 2020 – December 25, 2020
Available: Sarutahiko Coffee in Japan
Official Website: https://sarutahiko.co

Sanrio's Little Twin Stars Kiki & Lala Light Up Shinjuku With TWINKLE COLOR CHRISTMAS Illumination Event

Sanrio's beloved character pair Kiki & Lala, also known as the Little Twin Stars, are hosting a special winter event titled "TWINKLE COLOR CHRISTMAS" at Shinjuku Southern Terrace from December 1 to 25, illuminating the area with beautiful Christmas lights, as part of their 45th anniversary.

Kiki & Lala's twinkling Christmas tree magical in the daytime and night time

The towering 4-meter tall Christmas Tree is decorated in countless mirror balls which reflect beautifully both during the day from the sun and at night with Kiki & Lala's illuminations. A special light show is also taking place from 16:30 each day with Christmas songs.


Decorated around the tree are Kiki & Lala neon signs and pastel-coloured adornments.

Those unable to visit Shinjuku this Christmas can access the "TWINKLE COLOR CHRISTMAS AR TREE" digitally This will have Kiki & Lala's Christmas tree appear on your phone when taking photos. You can access it here.

Kiki & Lala treats at the Sanrio Cafe Wagon

Limited time menu

45th Anniversary Items

On weekends, as well as from December 19 up to Christmas Day, a food wagon will make an appearance at the event serving Kiki & Lala food and drink like the pink and fruity Ruby Chocolate Latte and fruit-filled Twinkle Crepe.

©'76,'20 SANRIO 著作(株)サンリオ

Information

Little Twin Stars x Shinjuku Southern Terrace TWINKLE COLOR CHRISTMAS
Running: December 1, 2020 – December 25, 2020
Tree Light-Up Schedule: December 1 = 17:00-24:00 / December 2-24 = 16:30~24:00 / December 25 = 16:30-21:00
Address: 2-2-1 Yoyogi, Shinjuku, Tokyo
Entry: Free
Official Website: https://www.sanrio.co.jp/news/ts-odakyu-twinkle-color-christmas-20201119/

Tokyo Skytree® Promotes NiziU's Debut Single 'Step and a step' With Special Light Show

To promote the debut single Step and a step by global girls group NiziU, which was released on Wednesday (December 2), Tokyo Skytree is set to put on a special rainbow-coloured light show. It will also display the outfits that Niziu wore in the music video of their pre-debut single Make you happy atop its 450-meter-high Tembo Deck.

NiziU is a nine-member global all-female music group which formed via Nizi Project, an audition programme co-produced by Sony Music Entertainment, Sony Music Labels, and JYP Entertainment.

Tokyo Skytree lights up in all the colours of the rainbow

Tokyo Skytree is running the light show for three consecutive days in promotion of NiziU's debut single Step and a step.

Light Show Schedule
December 2, 2020 @ 17:30-24:00
December 3, 2020 @ 17:30-24:00
December 4, 2020 @ 17:30-24:00

NiziU outfit exhibition

NiziU fans should head up to Tokyo Skytree's Tembo Deck where they can see the outfits that NiziU wore in their Make you happy music video which became a hit for its jump-rope dance sequence.

Outfit Exhibition Schedule

Running: December 2, 2020 – December 13, 2020

Location: Tokyo Skytree Tembo Deck (Floor 450F)

NiziU's popularity has continued to surge this year. Stay tuned for the latest information on the up-and-coming girl's group.

©2020 Sony Music Labels Inc./JYP Entertainment. All rights reserved.
©TOKYO-SKYTREE

Japan's Moomin Cafe Releases Christmas Takeout Food For the 2020 Holiday Season

Moomin Cafe branches around Japan, which are themed on the Swedish fairy-tale Moomin books, released their Christmas menu on November 20.


Moomin Cafe Winter Season Menu | ¥4,800 (Before Tax) *Photo is a portion for 2


The seasonal menu is a very special set containing a burger, chicken, salmon milk soup, raspberry juice (which is adored by the Moomin family), and more, so you can eat heartily like the Moomins this winter.

Souvenir Cup (2 Designs)

Visitors can also order a dessert and choose from two different mugs. Takeout is available at each of the cafes so you enjoy a Moomin Christmas at home.

Table reservations are available via the Moomin Cafe website so customers can ensure they can get booked in during the busy holiday season.

If you're in Japan for Christmas then don't miss out on a visit to the Moomin cafe.

©Moomin Characters TM

KINGDOM HEARTS Melody of Memory Themed Cafes to Open in Japan This Holiday Season

Japanese company LEGS has announced the opening of two limited-time cafes themed on the video game KINGDOM HEARTS Melody of Memory which will run from December 11, 2020 to January 31, 2021.

KINGDOM HEARTS Melody of Memory is a rhythm action game developed by Square Enix. Released on November 11 in Japan and November 13 everyone else, it is the latest instalment to Square Enix and Disney's video game series Kingdom Hearts.

The cafe menu features a line-up of dishes, drinks, and desserts inspired by characters and worlds found throughout the internationally-beloved video game series. The items all adhere to Disney's nutrient guidelines and so are low in salt and sugar, offering fans a healthier option. The cafe will also sell a range of original merchandise.

The Menu

Food (Excerpt)

<Sora> Power of Waking Tomato Pasta | ¥1,599

A red tomato pasta inspired by Sora that comes with a potato salad shaped like King Mickey.


<Riku> Daybreak Chicken Burger | ¥1,599

A black chicken burger based on Riku becoming enveloped by the Power of Darkness. This dish also comes with a potato salad shaped like King Mickey.


<King Mickey> King's Tuna Sandwich | ¥1,399, with plate +¥2,000

A tuna sandwich branded with a King Mickey symbol that comes with a side of fruit.


<Neverland> Island Seafood Curry | ¥1,699

A squid and shrimp seafood curry inspired by Peter Pan's Neverland which you can travel to in Kingdom Hearts.

Drinks (Excerpt)


<Sora, Riku & Kairi> Fate's Pineapple Herb Soda | ¥899, with acrylic coaster +¥1,000

A pineapple herb soda based on the Paopu Fruit from the series.


<Roxas, Xion, Axel> Sea Salt Ice Cream & Milk | ¥1,199, with acrylic coaster +¥1,000

Based on the sea salt ice cream that Roxas, Xion, and Axel all eat together. It's served with hot milk that can be poured over the ice cream for a tasty treat.


<Hundred Acre Wood> Honey Latte | ¥799, with mug +¥1,650

A latte sweetened with Winnie the Pooh's favourite thing in the world: honey.

Merchandise (Excerpt)

Folder ¥500 / Acrylic Magnet ¥700


Tote Bags (3 Designs) | ¥3,500 Each (Timeless River/Keyblade A/Keyblade B)

Bonus Items

Customers who book a table in advance (¥650 before tax) and order from the menu will receive one of two folders, and if they order a drink, one of four coasters. Available while supplies last.

© Disney. © Disney/Pixar.

*All prices listed are pre-tax

Information

KINGDOM HEARTS Melody of Memory Cafe
・Tokyo (Shibuya): SHIBUYA BOX cafe&space
Running: December 11, 2020 – January 31, 2021
Address: LOFT (Floor 2F), 21-1 Udagawacho, Shibuya, Tokyo

・Osaka (Umeda): UMEDA BOX cafe&space
Running: December 11, 2020 – January 31, 2021
Address: Umeda LOFT (Floor 1F), 16-7 Chayamachi, Kita-ku, Osaka-shi, Osaka

KINGDOM HEARTS Melody of Memory Cafe Official Website: https://khmom.ohmycafe.jp/

Super Nintendo World Theme Park Area to Open at Universal Studios Japan in February 2021

Universal Studios Japan (USJ) has announced that its highly-anticipated new Super Nintendo World area will open on February 4, 2021, which also happens to fall on the day of USJ's 20th anniversary.

Super Nintendo World comes as the world's first theme park area to be based around Nintendo's characters and games, combining innovative ideas with cutting-edge technology.


While the grand opening is still a couple of months away, USJ is teasing fans by unveiling a portion of the park's Mario Kart-themed ride which takes place inside of a reconstructed Bowser's Castle.

Bowser's Castle

Bowser's Castle stands as one of the main symbols of Super Nintendo World. It's a faithful recreation with towering stone walls, thick and heavy steel doors, pointed iron fencing, and more, not to mention the enormous stone Bowser statue that adorns the middle of the winding staircase ready to greet guests. There are plenty of thrills and chills to look forward to inside the castle of the King Koopa himself.

Mario Kart: Koopa's Challenge will open as the world's first theme park ride centred on the popular video game series Mario Kart.


Thomas Garrity (Universal Creative, Executive Producer) | Comment

"Deep inside Bowser's Castle lies Mario Kart: Bowser's Castle, a collaborative effort between Nintendo and Universal Studio's Creative Team to recreate the world of the hugely popular Mario Kart series which has sold over 150 million copies. Guests will put on their headsets and experience limitless excitement and thrills as they speed around courses." (Translated from Japanese by MMN)

Mario Kart: Koopa's Challenge

Mario Kart: Koopa's Challenge is an XR ride that lets people feel like they are inside the world of Mario Kart while in the real world. The ride will feature all the details fans of the video game series are familiar with as they drift and spin around exciting courses alongside the game's characters while collecting items from boxes to use on their opponents.


The attraction makes use of AR and projection mapping technology to make the game as immersive as possible. Fans are sure to love driving through their favourite courses and scenes recreated using leading-edge technology. The attraction is six years in the making and the results of efforts between Nintendo's Creative Team, USJ, and the legendary Shigeru Miyamoto himself.

Endless fun for fans of Mario

SUPER NINTENDO WORLD will be the first-ever multilevel Nintendo-themed area at USJ, and the first of its kind in the world. Fans of the internationally beloved games can expected to see a whole host of rides and attractions dedicated to their favourite characters, from Mario Kart to Yoshi and beyond, as well as a themed cafe, merchandise shops—the list goes on. There is endless amount of fun for fans to feel a part of the Nintendo world as they take up the role of Mario and hit blocks to receive coins, collect items, and much more.

Guests will be able to purchase the Power Up Band, a wristband that works together with a smartphone app that allows you to collect virtual coins by punching Questions Blocks like Mario which are scattered around the park. Scores can be seen on the leaderboard so you can see how you stack up against other players.

Sanrio's Little Twin Stars Get Themed Cafe in Osaka This Holiday Season

Sanrio's popular characters Kiki & Lala, also known as the Little Twin Stars, are getting their own themed cafe which will open for a limited time at the Fruits Parlor & Bakery Season & Co. in LINKS UMEDA in Osaka From December 3, 2020 to January 24, 2021.

The cafe will serve up a variety of menu items inspired by the Little Twin Stars as well as sell related merchandise. There will also be a photo spot for taking cute pictures, and a special dessert assortment made in collaboration with the popular artist Dream Ami which includes a parfait made up of their favourite sweet treats.

Cafe Menu (Prices Listed Before Tax)

Menu ①: December 3, 2020 – December 25, 2020


Little Twin Stars Shortcake (X'mas Ver.) | ¥1,900


Kiki's Shooting Star Sweets Parfait | ¥1,600

Menu ②: December 26, 2020 – January 24, 2021


Little Twin Stars Tart | ¥1,700


Lala's Shooting Stat Sweets Parfait | ¥1,700

Drinks Menu (Excerpt) (Available Throughout Collaboration)

Little Twin Stars Strawberry Tea Latte | ¥1,000

Dream Ami's Special Collaborative Menu (Available Throughout Collaboration)

Dream Ami×Little Twin Stars Star Sweets 2020 2,100円

Customers who spend more than ¥1,000 (before tax) on merchandise at the cafe will also receive a free A4 folder. These are available while supplies last.

Dream Ami's collaborative dessert looks both cute and delicious and definitely worthy of being on a Little Twin Stars menu!

Information

Little Twin Stars Collaborative Cafe
Running: December 3, 2020 – January 24, 2021
Location: Fruits Parlor & Bakery Season & Co.
Address: LINKS UMEDA (Floor 1F), 1-1 Ofukacho, Kita-ku, Osaka-shi, Osaka
Opening Hours: 9:30-22:00 (Last Orders 21:30)
TEL: 06-6743-4212

Official Website: https://season-co.shop

IKEA Shinjuku to Open in Spring 2021

IKEA Japan has announced that its third branch will open in Shinjuku in Spring 2021, following the opening of IKEA Harajuku in June and IKEA Shibuya which is opening on November 30.

IKEA Shinjuku will be conveniently located just a 5-minute walk from JR Shinjuku Station. It will feature a line-up of products to get people living more sustainably at an affordable price. It will also serve authentic Swedish food.

Helen Von Rice (IKEA CEO, Chief Sustainability Officer) | Comment

"We are so excited to continue our city-expansion journey with our third city shop meeting many more of the Tokyoites in the bustling Shinjuku district. We hope to inspire and solve home-furnishing needs at a time when the home has never been more important. Our Shinjuku shop will also continue to offer great plant-based food as well as sustainable products to reach our goal of being climate-neutral by 2030."

Information

IKEA Shinjuku
Grand Opening: Spring 2021
Address: Keio Shinjuku B1F-3F, 3-1-13 Shinjuku, Shinjuku-ku, Tokyo
Official Website: https://www.ikea.com/jp/ja/

Tokyo's Art Aquarium Museum in Nihonbashi Announces Christmas Event

Having only held annual summertime events up to now, Art Aquarium Museum in Nihonbashi, Tokyo, is celebrating Christmas for the first time this year with a series of holiday season festivities.

The Aquarium's first Christmas tree

Art Aquarium Museum will display its very first Christmas tree for the event indoors near the entrance. The tree artwork was created by Hidemoto Kimura using 550 colourful crystals that have been made to look like goldfish. Made from venetian glass, he had them shipped himself from Italy. They are strung in 10 different colours which glow and glisten to create a romantic atmosphere.

Artwork Name: Natale di Pesce D'oro
Running: December 1, 2020 – December 27, 2020
Location: Art Aquarium Museum entrance

Pair tickets for Christmas with alcohol


Pair Ticket (2 People) + 2 Drinks | ¥4,600 (Tax Included)

Those arriving in twos can buy Pair Tickets which come with two alcoholic or non-alcoholic beverages so you can plunge into the magical underwater world of the aquarium while enjoying a drink.

Buy Tickets: https://ticket.artaquarium.jp/en/
Running: November 24, 2020 – December 27, 2020
Validity Period: December 1, 2020 – December 27, 2020
Drinks Menu:

[Alcohol] COEDO Beer / Marihana / Louis Raison Rouge Délice

[Non-Alcoholic] Sanpellegrino Pompelmo / Grapefruit

Christmas menu served up in the lounge and cafe

2-Person Hors d'oeuvre With 2 Drinks | Online Booking ¥4,200, Same-Day ¥5,000 (Tax Included) | Serving: December 18, 2020 – December 25, 2020

The aquarium's lounge restaurant is serving an hors d'oeuvre for pairs of Japanese and western food together with two drinks.

2-Person Christmas Sweets Plate With 2 Drinks | Online Booking ¥3,300, Same-Day ¥3,850 (Tax Included) | Serving: December 1, 2020 – December 27, 2020

The cafe is serving up plate of assorted desserts, perfect for a post-aquarium date.

Christmas Special Cocktail | ¥2,200 (Tax Included) | Serving: December 1, 2020 – December 27, 2020

Both the restaurant and cafe are also serving a seasonal cocktail of chocolate, strawberries, cranberries, and champagne jelly for a sweet and refreshing mix.

Information

Art Aquarium Museum Christmas Event

Address: 1-3 Nihonbashihoncho, Chuo Ward, Tokyo
Opening Hours: 10:00-21:00 (Until 20:00 in December)
No Fixed Holidays
General Admission: Adults (13 and over) ¥2,300 (Tax Included) / After Dark Ticket: Adults (13 and over) ¥2,000 (Tax Included)

*Free for 12 and under
Official Website: https://artaquarium.jp/en/

Japanese Koala's March Cookies Collaborates With Pokémon On Cheesecake Moomoo Milk Flavour

Koala's March is one of the many tasty treats made by Japanese confectionery company Lotte. They are bite-sized cookies with sweet fillings. Lotte is teaming up with Pokémon to release 48 Koala's March products with Pokémon prints on them.

Koala's March With Pokémon – Cheesecake Moomoo Milk Flavour

The crunchy biscuits feature a variety of Pokémon prints on them along with the Pokémon's names' in Japanese. They are filled with sweet cheesecake-flavoured chocolate. The collaboration is inspired by Moomoo Milk, an HP-restoring medicine seen in Pokémon. Together with the original Koala's March prints, there are a total of 96 individual designs to find.

A proper tasty snack for any Pokémon Trainer out there!

©LOTTE/Koala's March Project

©Nintendo・Creatures・GAME FREAK・TV Tokyo・ShoPro・JR Kikaku ©Pokémon

Starbucks Japan Opens Nishitokyo Branch by 300-Year-Old Camphor Tree

Starbucks Coffee Japan opened a new branch on Thursday (November 25) in Nishitokyo, a western area of Tokyo, next to an ancient 300-year-old camphor tree. The coffee shop opens with a gorgeous wooden interior.

Starbucks Nishitokyo

Starbucks Nishitokyo was built on top of a long-standing cafe called Kusunoki in Musashino, Tokyo that was loved by locals for 40 years before closing down. The Starbucks branch, with its striking warm wooden decor, takes inspiration from an old 300-year-old tree that stands 23-meters tall and 7 meters in circumference. The old round pillars that kept the previous cafe Kusunoki standing have been kept in place and built around, incorporating a tall new triangular roof, lights, and the walls, and more—all as an homage to the old cafe. This way, memories of the beloved can be passed on while making way for a new chapter in history.

Starbucks's wooden decor

Starbucks Shinshu Zenkoji Nakamise-dori branch


Starbucks Shikishima Park branch

Starbucks Nishitokyo comes as the latest Starbucks branch to have entirely wooden decor, something which the company has been incorporating much of in Japan in recent years. The Shinshu Zenkoji Nakamise-dori branch is made using five different types of trees sourced in Nagano Prefecture. The Shikishima Park branch offers an incredible view of the park's flowers and trees, including the cherry blossoms when they bloom in spring.

Starbucks Japan is opening another wooden branch in Spring 2021 at Ise Grand Shrine.

An initiative to use wood grown in Japan

Starbucks Shinjuku Gyoen branch


Starbucks LINKS UMEDA branch

The number of shops and cafes using local wood in Japan is on the rise in response to the issue of using domestic wood from places outside of a local area. Starbucks Shinjuku Gyoen, for example, has walls, a ceiling, and drinks counter made from wood sourced in Tama, Tokyo, while Starbucks LINKS UMEDA has pillars made of wood taken from trees in Umeda, Osaka.

Information

Starbucks Coffee Nishitokyo
Address: 5-19-10 Shinmachi, Nishitokyo, Tokyo
Grand Opening: November 25, 2020
Opening Hours: 7:30-22:30
No Fixed Holidays

Official Website: https://www.starbucks.co.jp/

Enjoy the Beautiful Taste of Kyoto at Isetan Shinjuku in Tokyo

Isetan Shinjuku has announced a special event dedicated to promoting the beautiful taste of Tokyo. Set to begin on December 2, the event will see both traditional and newer restaurants from Kyoto come together to serve up Kyoto-style cuisine to the people of Tokyo from oldies like sushi to dango to more modern dishes like okonomiyaki and katsu sandwiches. Visitors will also be able to watch real chefs from Kyoto at work.

Hi-Lite Shokudo's "Hi-Lite Katsu Sandwich" | ¥850

Since first opening in 1960, Hi-Lite Shokudo has continued to treasure the taste of home cooking and has continued to evolve that taste over the years to cater to each generation. Its famous katsu sandwich is made with a secret sauce that has kept it unbeaten against other popular eateries in Kyoto, and they've upped the taste for this event.

Kotoka's "Mitarashi-dango" | ¥864 (6 Sticks) 

These dango are made fresh in front of customers and are doused in a rich secret sauce. Their chewy texture is irresistible.

Izuu's Mackerel and Tilefish Assortment | ¥4,455 (3 of each per person)

Izuu is an iconic sushi restaurant in Kyoto that was first established in 1781. This assortment is made with chub mackerel from coastal waters, esumai rice from Shiga Prefecture, and kombu from Hokkaido.。

Yumeya's Fuwafuwa Okonomiyaki | ¥801 (1 portion)

Many people living outside of Kyoto search for the okonomiyaki flavour served by Yumeya. It's made fresh, fluffy, and is topped with lots of ingredients.

Daitokuji Saiki-ya's "Dashimaki Tamago" | ¥648 (1 portion)

Daitokuji Saiki-ya is a specialty store in Kyoto catered food in business for 1933 years. It serves Kyoto-style dashimaki tamago as well as lots of other delicious food that captures the taste of Kyoto.