Tokyo & Osaka's Pokémon Cafes Reveal 3rd Line-Up Of Sword and Shield Themed Food
The Tokyo (Nihonbashi) and Osaka (Shinsaibashi) branches of the Pokémon Cafe are releasing their third line-up of menu items in collaboration with Pokémon Sword and Shield which will be served between March 20 and May 29 this year. The second line-up is still available and will be served until March 19.
Pokémon Sword and Pokémon Shield are the latest games in the Pokémon video game franchise and were released for the Nintendo Switch on November 15, 2019. The new menu line-up sees appearances from familiar faces including Pikachu, Eevee, Yamper, Zigzagoon (Galar form), and Eiscue.
*Dish names are translated from Japanese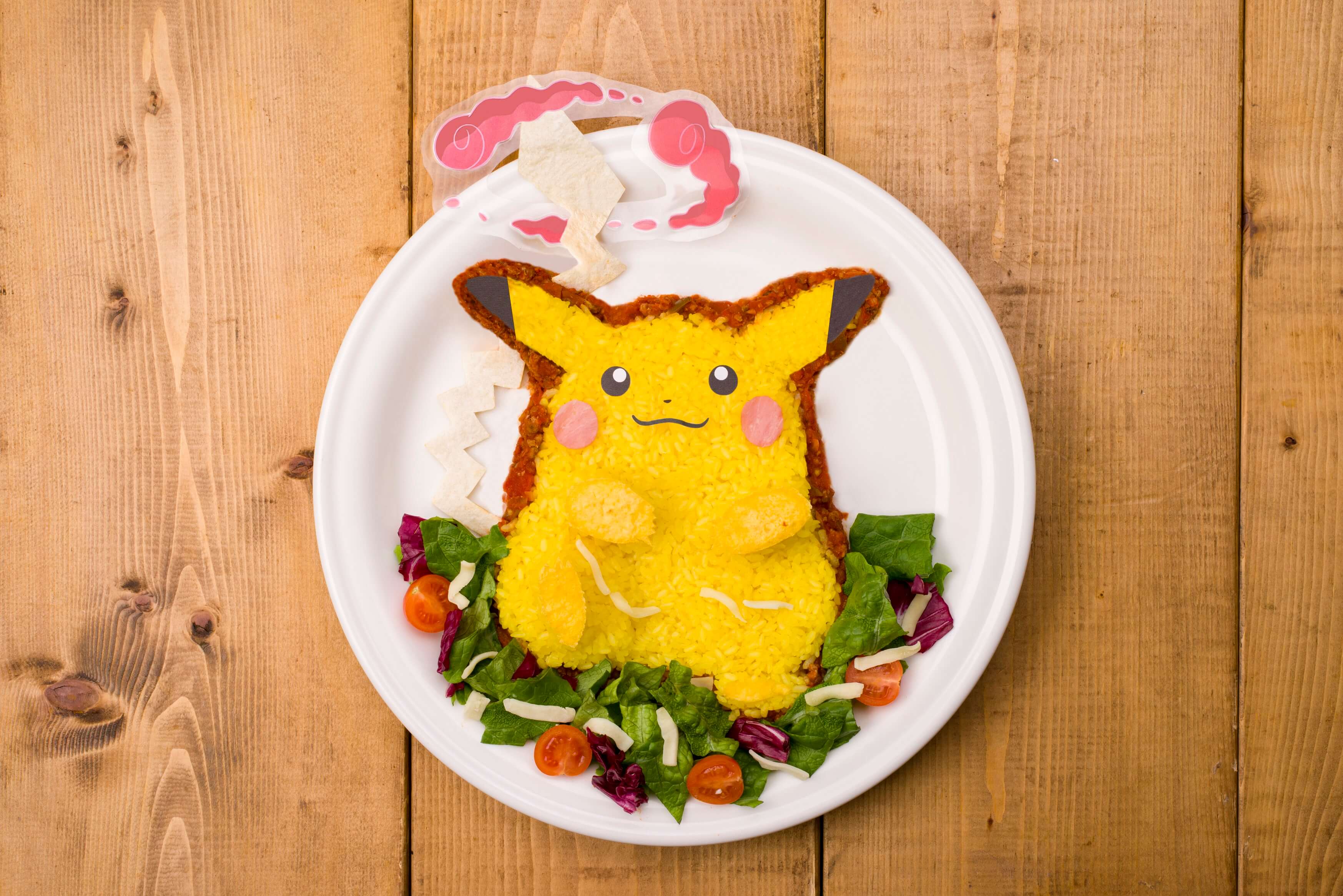 Gigantamax Pikachu's Naughty Octopous Rice Plate – ¥2,178 (Tax Included)

This hearty portion of octopus rice is made in the image of Pikachu in his Gigantamax form.
Gigantamax Eevee's Smiley Hamburger Stew Plate – ¥2,178 (Tax Included)

A hearty stew made in the image of Eevee in its Gigantamax form.
Yamper's Happy Sandwich Picnic Plate – ¥1,848 (Tax Included)
This picnic-on-a-plate meal features the adorable Yamper, who is served with a tasty salad.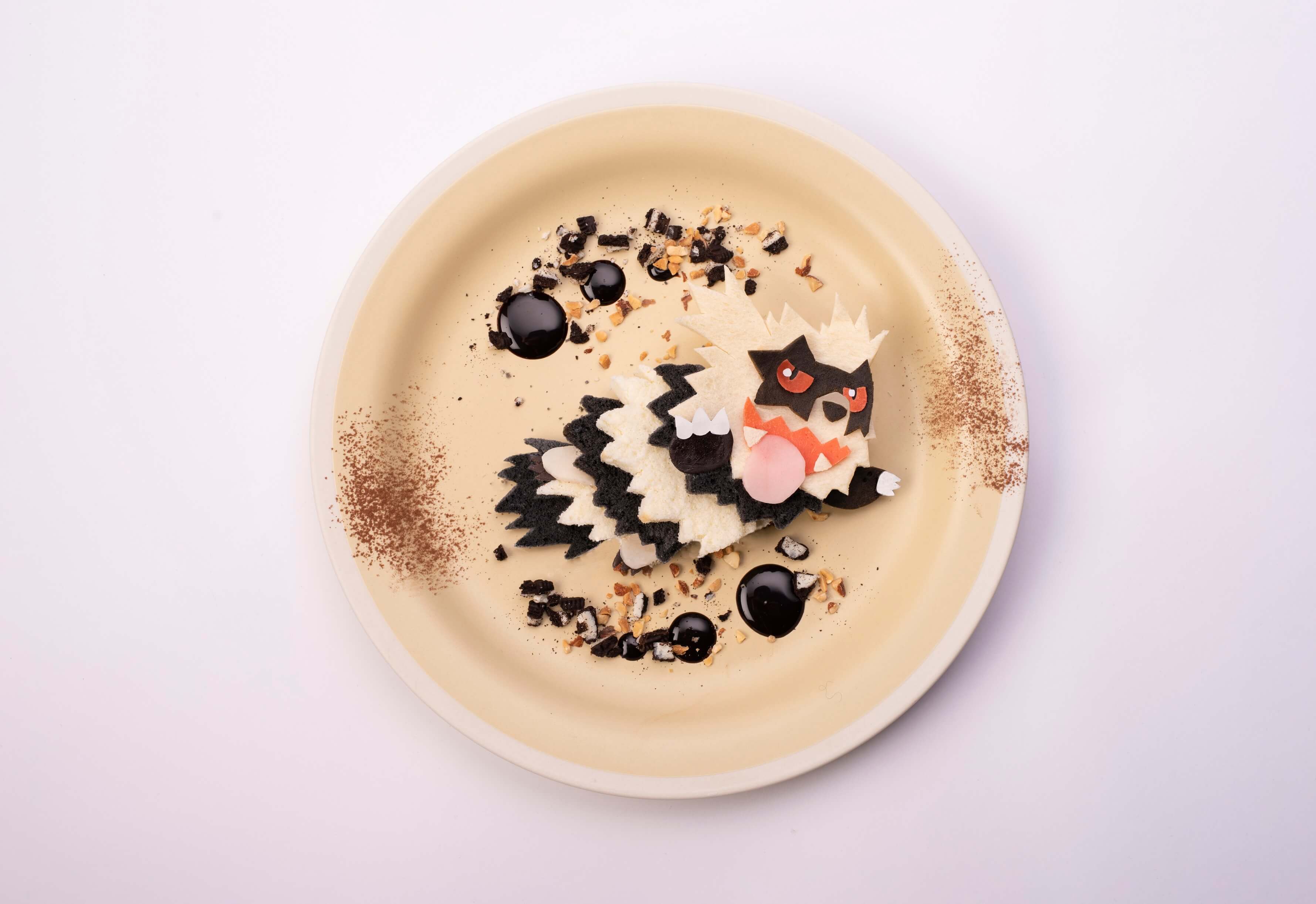 Galar Zigzagoon's Crunchy Cookie Tiramisu – ¥1,738 (Tax Included)
This crunchy cookie tiramisu features a cute recreation of Zigzagoon in its Galar form.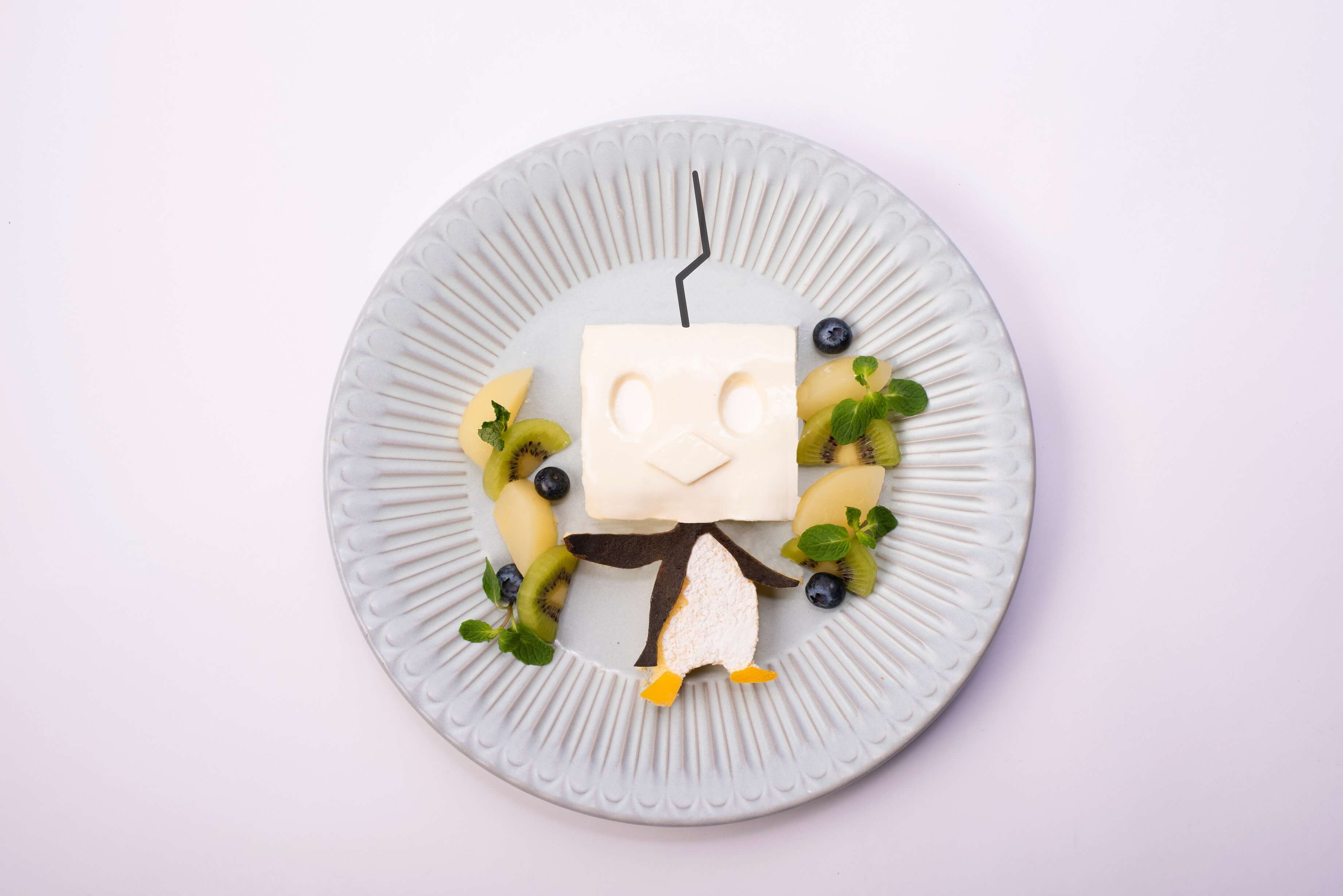 Ice Face Eiscue's Shivering Panna Cotta – ¥1,628 (Tax Included)
As you fork through this cute Eiscue panna cotta, you'll discover a special and delicious treat inside.
Jump into the video game world of Pokémon Sword and Shield at the hugely popular Pokémon Cafes in Tokyo and Osaka.
© 2020 Pokémon.©1995-2020 Nintendo/Creatures Inc./GAME FREAK inc.
Pokémon, ポケットモンスター and ポケモン are registered trademarks of Nintendo, Creatures Inc., and GAME FREAK inc..

Information
Pokémon Sword and Shield – 3rd Menu Line-Up
Running: March 20, 2020 – May 29, 2020
Pokémon Cafe (Nihombashi, Tokyo)
Address: Nihombashi Takashimaya SC East Bldg. 5F, 2-1-2 Nihombashi, Chuo Ward, Tokyo
Business Hours: 10:30-22:00
No Fixed Holidays (Except when Nihombashi Takashimaya SC is closed)
Reservations: https://www.pokemoncenter-online.com/cafe/reservation.html
Pokémon Cafe (Shinsaibashi, Osaka)
Address: Daimaru Shinsaibashi Honkan 9F, 1-7-1 Shinsaibashisuji, Chuo Ward, Osaka, Osaka Prefecture
Business Hours: 10:00-21:30
No Fixed Holidays (Except when Daimaru Shinsaibashi is closed)
Reservations: https://www.pokemoncenter-online.com/cafe/reservation.html
*Reservations available online only. Telephone reservations not available.
RELATED ENTRIES
SANRIO CAFE Ikebukuro to Open in Tokyo's Sunshine City On June 5

Sanrio is set to open the new SANRIO CAFE Ikebukuro in on floor B1F of Sunshine City in Ikebukuro, Tokyo on June 5, 2020.

Just a convenient 8-minutes on foot from Ikebukuro Station, SANRIO CAFE Ikebukuro will serve up a menu that captures the kawaii world of Sanrio's roster of characters.

The cafe is divided into two areas: the main cafe space, and then the wagon corner for takeout. Enjoy dining surrounded by adorable Sanrio characters on the walls and ceiling, or take your character-inspired food and drink away with you.

The cafe is putting the health and safety of its customers and staff at the top of its list in response to the novel coronavirus (COVID-19) and so will operate the cafe while taking all necessary safety measures.

If you're in Tokyo, or the next time you're in Tokyo, make sure you don't pass up the chance to dine at SANRIO CAFE Ikebukuro.

Information

SANRIO CAFE Ikebukuro
Grand Opening: June 5, 2020 at 10:00 (JST)
Location: Sunshine City (Floor B1F), 1-28-1 Higashi-Ikebukuro, Toshima Ward, Tokyo
Opening Hours: 10:00-21:00 (Last Orders 20:00)
TEL: 03-5985-5600 (Open from June 5, 2020)

Sanrio Official Website: https://www.sanrio.co.jp/

*Please note that opening hours are subject to change or closure depending on the status of the novel coronavirus (COVID-19). For the latest updates, please visit Sanrio's official website.

Yaoi Manga Dakaretai Otoko 1-i ni Odosarete Imasu Collaborates With Animate Cafe in Ikebukuro

animate cafe—a cafe chain which collaborates with popular anime series, games, and manga—is opening a new store called "DECOTTO by animate cafe" in Ikebukuro on June 24, 2020. For its first collaboration, it will collaborate with Hashigo Sakurabi's popular yaoi manga Dakaretai Otoko 1-i ni Odosarete Imasu from June 24, 2020 to July 27, 2020.

CHOCOTTO DECOTTO Character Doughnuts (Tonyaka/Chunnya): ¥600 Each

animate cafe operates cafes both in Japan and overseas, and has seen countless collaborations with popular series. DECOTTO will open as a new brand of the company which will serve doughnuts inspired by anime, manga, and game characters.

DECOTTO GIFT Souvenir Doughnuts (Tonyaka/Chunnya): ¥400 Each

CHOCOTTO DECOTTO will be served as cute, decorative doughnuts based on characters. They are nothing short of Instagram-worthy.

Seasonal DECOTTO TEA: ¥600 Each (More flavours available)

Bonus Coasters (9 Designs) / Bonus Straw Markets (2 Designs) *Designs chosen randomly

DECOTTO will serve both regular doughnuts as well as seasonal flavours. When you order a doughnut or a drink, you'll also receive a free coaster or straw marker.

Doughnut Squishies (2 Designs): ¥800 Each


Doughnut Shaped Towels (2 Designs): ¥1,000 Each

Get your hands on exclusive doughnut merchandise too.

Hashigo Sakurabi's popular yaoi manga Dakaretai Otoko 1-i ni Odosarete Imasu has sold over 3.5 million copies. A 13-episode anime series aired in 2018.

©Hashigo Sakurabi/libre

Information

"Dakaretai Otoko 1-i ni Odosarete Imasu" x "DECOTTO by animate cafe"

Running: June 24, 2020 to July 27, 2020
Location: DECOTTO by animate café (Animate Annex, 3-2-1 Higashi-Ikebukuro, Toshima Ward, Tokyo)

Access: 8 minutes on foot from Ikebukuro Station

*June 24-28 is reservation only, and reservations will be allotted randomly

*June 29-July 27 will be normal service

Official Instagram: https://www.instagram.com/decotto_donut/

107 Sinnoh Region Pokémon Added to Pokémon PON Stamp Line

Online hanko store Hankos released a new collection of stamps in its "Pokémon PON" stamp line on May 30 which are based on 107 Pokémon from the Sinnoh region. Hanko are a type of stamp or seal traditionally used in place of signatures in Japan. They are crafted with people's names and unique symbols.

Pokémon PON are made-to-order hanko stamps which feature a Pokémon of your choice and a name in Japanese writing. The Sinnoh region stamps follow the release of the Kanto, Johto, and Hoenn region themed stamps.

The 107 designs include the Sinnoh starter Pokémon Turtwig, Piplup, and Chimchar, as well as the Legendary Pokémon Dialga, Palkia, and Giratina, and Mythical Pokémon Shaymin, Darkrai, and Arceus.

When ordering your stamp you pick your favourite Pokémon and give your name to be written on it. This can be your actual name, surname, pen name, social media name and so on. Keep in mind though that there is a character limit: three Kanji, five Hiragana or Katakana, and up to six alphabet letters.

There are three different fonts and several types of hanko. One type produces ink by itself meaning you don't have to buy an ink pad. The wooden type can also be used with most banking facilities in Japan.

Pokémon PON stamps are packaged in an exclusive Pikachu and Eevee box.

©Nintendo・Creatures・GAME FREAK・TV Tokyo・ShoPro・JR Kikaku
©Pokémon

Ojamajo Doremi Themed Food and Drinks Releasing at cookpad studio in Osaka

CookpadTV is set to collaborate with the third series of the popular TV anime series Ojamajo Doremi, entitled Motto! Ojamajo Doremi, at the live cooking studio "cookpad studio" in Osaka from June 11, 2020 with an event called "cookpad studio Mahosai" (cookpad studio Magic Festival).

cookpad studio has collaborated with many different anime series up to now and receives much praise from customers.

"cookpad studio Mahou Matsuri" brings Motto! Ojamajo Doremi to life on your plate, making it both visually appealing and delicious. Except for desserts, food and drink can be ordered for takeout so customers can enjoy their treats at home.


All food and drink comes with an original novelty. Exclusive merchandise will also be sold for the event.


When you order food or dessert, you'll get one of the above-pictured stickers, and if you order a drink one of the postcards. There are five designs for each, and the one you get is random so you can look forward to seeing which you get on the day.


cookpad studio will also have three large 65-inch displays which will show cooking videos of the food served during the event being made.

©Toei Animation

Clean Japanese Cosmetics Shop MAKANAI to Open in Kagurazaka

Kagurazaka-based Japanese 'clean' beauty brand MAKANAI are set to open up a store in Kagurazaka, Tokyo on June 5, 2020.

The shop interior was designed by up-and-coming Japanese artists and is based around gold leaf.

The decor features gold leaf-incorporated wall and ceiling art, as well as fragments taken from Kutani ware that became damaged when it was being forged in Ishikawa Prefecture. MAKANAI is a place that prides itself on sustainability.

The main centre table, called the "Ritual Bar," is made using the stump of a lime tree that is hundreds of years old. It is on this luxurious table that various beauty products are to be displayed. The interior designs, which makes use of wood grain, gives the shop a natural feel to it and feels nice to touch together with the products. It's a simple yet relaxing and welcoming aesthetic that will have you staying in there for a long time without noticing.

The shop has a smart mirror which uses AI to diagnose your skin type, and there are also workshops too such as "Pure Beauty Rituals" where MAKANAI will teach you how to care for your skin. MAKANAI plans to introduce other exciting things too.

Grand Opening Commemoration Set w/ Tote Bag: ¥10,000 (Before Tax)

To commemorate the store's opening, customers can purchase a set which comes with face lotion, moisturising oil, and face cream. Normally, all of this would cost ¥13,000 (before tax), but for the opening it will be offered at the special price of ¥10,000. It's a great MAKANAI starter kit.

Experience MAKANAI's brand concept of clean Japanese cosmetics for yourself at the official store when it opens on June 5.

Pokémon Camping Items Released in Collaboration With Pokémon Center and LOGOS

Outdoor brand LOGOS has teamed up with the official Pokémon shop, the Pokémon Center, for the first time to release a new collection of Pokémon-themed camping gear. The items went on sale at Pokémon Center and its website in Japan on May 30, 2020.

The 10 items feature cute retro designs of familiar Pokémon and can be used for outdoor life and everyday use.

The line-up includes a sun shade that can be easily assembled by just taking it out of the bag and opening it, two types of chairs for adults and children, a lightweight cushion, two different floor blankets, a compact and foldable basket, a drinks cooler, a food cooler, and a mini table. The two-person LOGOS pop shade will be released on August 8.

Enjoy a Pokémon picnic or camping trip with this cute new collection from LOGOS and Pokémon Center!

MAXPLAN AZABU10: The New Landmark of Tokyo's Azabu Juban District

MAXPLAN Co. is set to open MAXPLAN AZABU10 on October 22, 2020 which is set to become the new symbol and a landmark of Tokyo's Azabu Juban District. The building will offer many unique and extraordinary experiences.

Nakamura Suzuko (CEO, MAXPLAN Co.) | Comment

"This project borrows the strength of internationally-active architect Kengo Kuma. I am overjoyed to have the opportunity to be a driving force together with him once again. This building, which is the 'Azabu Juban Development Project,' will be a place that creates and discovers new collective value between companies and individuals. A place of creative symbiosis. It aims to offer well being for companies that brings about a sense of cultural values. It will be a creative space for companies and individuals to resonate, bounce ideas off, and flow with one another. I pray from the bottom of my heart that these things will serve as a connection to how we want to live in the future."

Kengo Kuma (Architect) | Comment

"Azabu Juban is Tokyo's intersection between tradition and the future. I wanted to create a symbol for this district of 'fluctuations' around its crossroads. Combining panels of varying sizes with different heights, thicknesses, and textures expresses the district's diversity and energy. I wanted the building to blend in as part of the 'fluctuations,' as well as create a small 3D city which itself has 'fluctuations' […]"

We look forward to seeing how this new landmark and symbol of Azabu Juban brings together the traditional and the futuristic.

Information

MAXPLAN AZABU10
Building Site: 4-1-1 Azabu Juban, Minato Ward, Tokyo
Access: 1-minute on foot from Azabu Juban Station (via Tokyo Metro Namboku Line and Toei Oedo Line)
Grand Opening: October 2020 (subject to change)

Beauty Connection Ginza's Fruits Salon Reveals Mango Menu Line-Up

Beauty Connection Ginza and its second floor fruit course cafe Fruits Salon have been closed since April 8, 2020 as a result of the novel coronavirus (COVID-19) outbreak. But that hasn't stopped Fruits Corner wanting to deliver its tasty treats to customers as it reveals its new mango themed menu which is set to run for the whole month of June. It will be taking online orders.

Following the pear, citrus fruits, and strawberry line-ups, the new mango course is made up of four different vitamin-packed and refreshing accompaniments, all made with fresh mangoes from Miyazaki Prefecture.


Mango Full Course: ¥4,400 (Tax Included)


1st. plate "Terrine"


2nd. plate "Airy Tart"

Each of the four plates, packed full of rich and sweet mangoes, offers refreshing taste to give you that early summertime vibe.


3rd. plate "Parfait"


4th. plate "Dried Fruits/Mignardises/After-Meal Drink)

The third plate is a gorgeous, eye-catching parfait centred on mango gelato and made up of delicious ingredients that all come together harmoniously. Mix everything together to create new flavours. The full course is 90 minutes, and beckons you to use all five of your senses to enjoy it.

Doraemon 50th Anniversary Online Fair Launched at TSUTAYA Ginza

Since the launch of the manga back in 1970, Doraemon has brought smiles on people's faces in the form of books, anime, live-action films, collaborations with artists, and more, for the past 50 years.

To celebrate the franchise's 50th anniversary, TSUTAYA Ginza has opened an online fair on its website. TSUTAYA Ginza is a place where people of all ages and nationalities come from around the world, and the number one book the store can recommend as part of Japan's culture continues to be the first volume of Doraemon. For the entirety of 2019—that's January to December—the first volume of Doraemon was the number one best selling book at TSUTAYA Ginza.

Doraemon 50th Anniversary Fair

Doraemon Volume 1 (Tentoumushi Comics)

Doraemon has come to be a symbol of Japan and has been passed down generations, but there probably a lot of people who don't know how the story started. To find out, pick up a copy of volume one at TSUTAYA Ginza.

Doraemon Volume 0 (Tentoumushi Comics)

As part of the anniversary celebrations, a special volume 0 has been published. This full-colour book features 6 versions of the first Doraemon story as well as comments  by the author and more.

Doraemon Mizuhiki Accessories (Pins, Earrings, Piercings)

Mizuhiki are decorative Japanese cords which are used for important ceremonial occasions such as weddings, births, and funerals. These special Doraemon mizuhiki have been turned into beautiful accessories featuring Doraemon and Dorami's iconic blue and yellow colours respectively. They can be used for decorating clothes with and more.

This is just a peek at some of the celebratory merchandise on offer for the online fair. For the full list, check out the website below.

3 New Limited-Edition Botanical Drinks to Arrive This Summer at BOTANIST Tokyo

BOTANIST Tokyo, the flagship shop of BOTANIST in Omotesando, has announced a new collection of limited-edition drinks will be served on the second floor BOTANIST Cafe from July 12, 2020. BOTANIST Tokyo is currently closed but it scheduled to reopen on June 1.

There are three new refreshing drinks to choose from, all of which can be ordered for takeout. From apple mint to grapefruit, each beverage us the perfect accompaniment for cooling you down in Japan this summer.

REFRESH MENU


Refresh Soda: ¥600 (Tax Included)

A combination of grapefruit jelly and fizzy soda water make this one of those drinks that you go "Ahh!" afterwards on a hot summer's day. There's also a hint of sweet green apple.

Botanical Melon Soda: ¥800 (Tax Included)

This is a smoothie which blends together two types of melon soda and adds melon jelly and a dollop of ice cream. It's like a dessert in a cup!

Banana & Avocado Refresh Smoothie: ¥720 (Tax Included)

Enjoy the sweetness of banana and sugar beet together with the smoothness texture of the avocado in this smoothie which has apple and mint mixed into it for that refreshing summertime kick.

The cafe's regular menu has also been revised to add three new desserts.

REGULAR MENU


Vegan Waffles w/Drink: ¥800 (Tax Included)

These vegan waffles are healthier for the body if you're looking for some guilt-free indulgence. It's topped with soy whipped cream, maple syrup, and fruits of your choice.

Lemon Cheesecake w/Drink: ¥1,000 (Tax Included)

A crunchy cookie base, a creamy cheese top, and a lemon to top it all off. The combination of the salty flavour with the sour hit is a match made in heaven.

Homemade Rich Pudding: ¥500 (Tax Included)

An in-house made purin, which is a type of Japanese custard pudding. It's a delightful mix of rich egg and subtly sweet soy whipped cream.

Customers who spend over ¥4,000 (tax included) on items in the Refresh Series will also be entered in for a chance to win a "Refresh Soda." The soda is available while supplies last.

Information

REFRESH MENU
Serving: June 1, 2020 – July 12, 2020

REGULAR MENU
Serving: From June 1, 2020

BOTANIST Tokyo
Address: 6-29-2 Jingumae, Shibuya, Tokyo (1st Floor – Shop / 2nd Floor – Cafe)
TEL: 1st Floor: 03-5766-3777 / 2nd Floor: 03-5766-3778
Opening Hours: 11:00-20:00
Official Website: https://shop.botanistofficial.com/

Tropical Flavoured Pikachu Puré Gummies Dropping This Summer

Japanese confectionery company Kanro has revealed its new limited-edition, tropical flavoured Pikachu gummies which it developed in collaboration with Pokémon for its Puré gummy range. They will be released in Japan on June 2, 2020.

The sweet and chewy tropical gummies are made with pineapple juice which is the main flavour, mango juice, and banana juice. They also added a soda flavour for that Pikachu thunderbolt kick (and to balance the flavours!)

They come in limited-edition Pikachu shapes

A packet of these gummies includes the classic heart-shaped Puré gummy sweets as well as Pikachu-shaped ones. There are also four packet designs all featuring original and exclusive Pikachu illustrations.

Additionally, for a limited time, the regular lemon, grape, and muscat grape Puré gummy packaging feature Pikachu's paw prints on the front and back. There are even hidden Pikachu-shaped gummies inside these regular packets.

Pikachu online promotion

The product is being promoted over on the official Puré Twitter page. Pikachu is set to take over the page this June with promotional videos.

Pokémon 1/20 Figures to be Released as Part of 'Pokémon Scale World Galar Region' Collection

A new series of 1/20 size Pokémon figures are set to be released featuring Pokémon from Pokémon Sword and Shield. The series includes the "Pokémon Scale World Galar Region," "Pokémon Scale World Galar Region Set," and "Pokémon Scale World Galar Rillaboom," all of which are set to drop in September 2020.

What is Pokémon Scale World?

Pokémon Scale World is a series of detailed 1/20 scale figures of Pokémon and Pokémon Trainers by Bandai. For their fourth release, they are releasing Pokémon and Pokémon Trainers from the Galar Region, with both small figurines that can fit in the palm of your hand to bigger ones.

Pokémon Scale World Galar Region

Pokémon Scale World Galar Region: ¥500 Each / ¥3,500 Whole Set (Before Tax)

12 Pokémon and 1 Pokémon Trainer from Pokémon Sword and Shield arrive for the new collection. This includes Gloria, the three starter Pokémon (Grooky, Scorbunny, and Sobble) and their evolution, and more.

Rillaboom

Pokémon Scale World Galar Rillaboom: ¥3,600 (Before Tax)

You can also get your hands on Rillaboom, the final evolution of Grooky. At 10.5cm tall, he stands above the rest of the collection.

©2020 Pokemon.
©1995-2020 Nintendo/Creatures Inc. /GAME FREAK inc.