Tokyo Tower's One Piece Themed Live Show "MARIONETTE" Returns For 2020
Tokyo Tower's indoor theme park "Tokyo One Piece Tower" is set to bring back its popular live show "MARIONETTE" in an all-new form when it opens this month on March 18.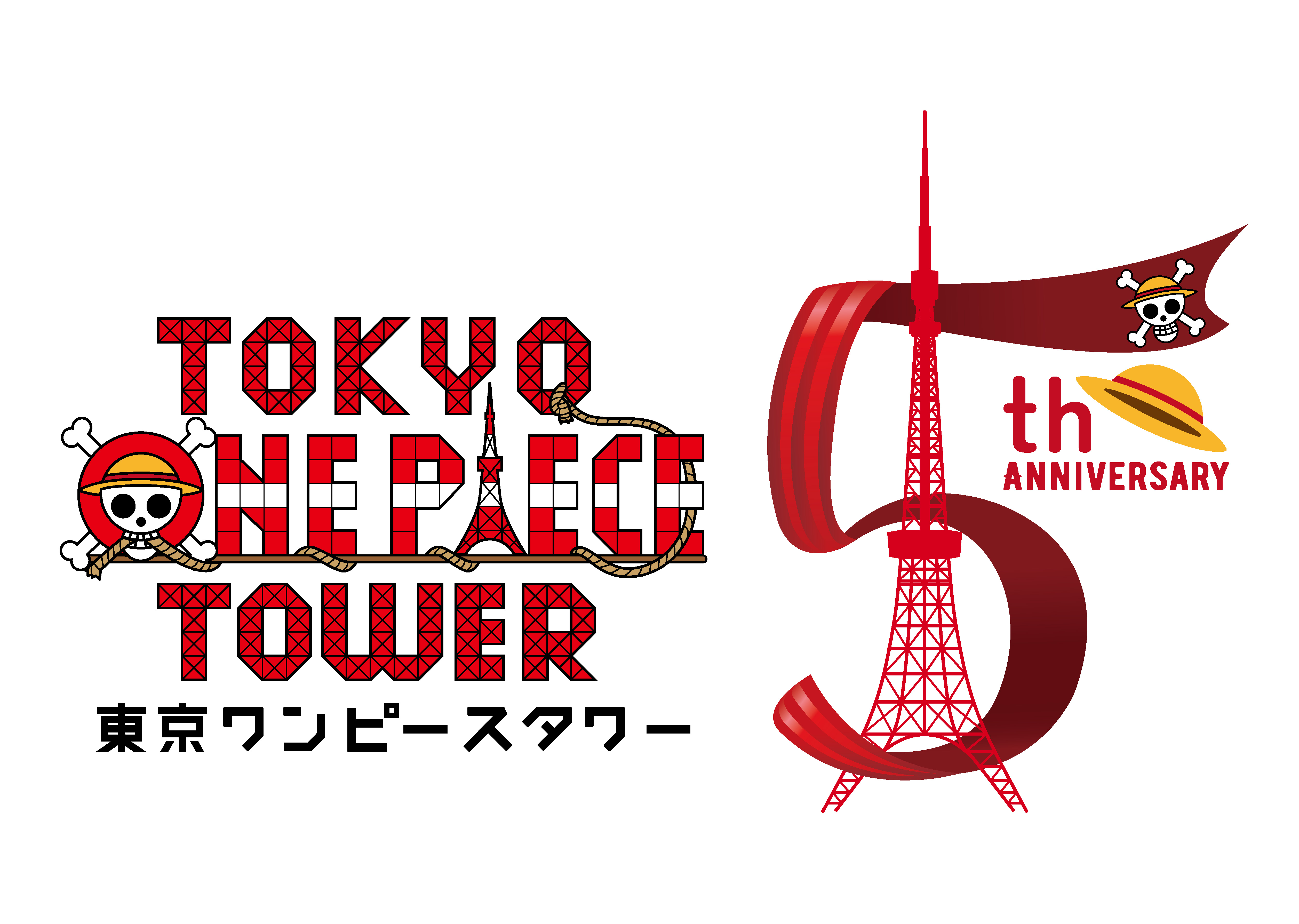 What is Tokyo One Piece Tower?
Tokyo One Piece Tower is an indoor theme park located at Tokyo Tower Foot Town, an entertainment facility nestled under Tokyo Tower, where visitors can join the Luffy, the Straw Hat Pirates, and other characters from the titular hit series. It's home to a range of exciting attractions and thrilling live shows, and guests can even get a photo with the characters. There's also a restaurant and cafe which serves One Piece themed food and drink, and you can of course pick up some exclusive merchandise from the park's One Piece store too.
ONE PIECE LIVE ATTRACTION "MARIONETTE"
ONE PIECE LIVE ATTRACTION "MARIONETTE," as it is officially named, is a live entertainment show which makes full use of projection mapping and and lighting tech to take spectators on a journey with Luffy and his fellow pirates. The website describes the plot as follows: "The biggest pinch in the history of the series comes to Luffy by the evil scientist Caesar's development of a venomous gas. In addition to the Straw Hat Pirates, the fierce battle scenes, in which the Revolutionary Sabo and another enemy Charlotte Cracker sing in a complex mix, are a moment to keep an eye on. What was Luffy's decision when he faced his friends who were manipulated?"

Experience One Piece like never before during your visit to Japan's capital at Tokyo One Piece Tower.
*Please note that due to the ongoing situation surrounding the Coronavirus (COVID-19) in Japan, Tokyo One Piece Tower will be temporarily closed from February 28, 2020 to March 17, 2020. Please be aware that this date is subject to change depending on the subsequent state of the virus. You can get the latest information from Tokyo One Piece Tower's official website and social media pages.
Information
ONE PIECE LIVE ATTRACTION – "MARIONETTE"
Address: Tokyo Tower Foot Town, 4-2-8 Shibakoen, Minato Ward, Tokyo
Opening Hours: 10:00-22:00 (Last Entries 21:00)
*Closed February 28, 2020 – March 17, 2020
Official Website: https://onepiecetower.tokyo/ticket/
RELATED ENTRIES
YOSHIKI Donates $100,000 to COVID-19 Relief Fund to Help Struggling Music Artists

Today, Japanese singer-songwriter, composer, and record producer YOSHIKI donated $100,000 to the COVID-19 Relief Fund through YOSHIKI FOUNDATION AMERICA, a non-profit public interest company managed by the artist himself.



The COVID-19 Relief Fund was created by The Recording Academy® and MusiCares© to help support struggling music artists who are having to postpone and cancel tours in response to the pandemic outbreak. YOSHIKI is a board member of The Recording Academy®, which is known for presenting the Grammy Awards.


YOSHIKI said: "In a time when we are being told to conduct self-control and restraint, I'm still called out by people on whether it's best to put shows on holdーfor the benefit of fans included. The financial damage of that is of course substantial. Many different industriesーnot just the entertainment industryーare on the verge of danger, as are people of varying positions [across society]. As someone in the world of music, I would hope there would be some way of offering help to those involved in the music industry around the world, Japan included, during this difficult time, and so I have donated to the COVID-19 Relief Fund. The danger of COVID-19 is a global problem, not just Japan. I pray from the bottom of my heart that this will all be over much quicker by everyone cooperating to conduct self-restraint and wait this out to lessen the spread of the virus, and that the entertainment industry can once again return to its thriving self."


 
Steve Boom, Chairman of the Board at MusiCares, also expressed his deep gratitude to the donations which go towards relieving the burden of musicians and those involved in music. He said that everyone's cooperation will ensure that the necessary funds and resources are there for people to continue their careers.

YOSHIKI continues to post information related to the coronavirus via his social media pages. On March 11, he interviewed Shinya Yamanaka, the director of the Center for iPS Cell Research and winner of the Nobel Prize in Physiology or Medicine. The interview can be seen below and has English subtitles.

Coronavirus in Japan: Kaname Inn Tatemachi in Kanazawa Offers Free Accommodation to Foreigners Who Can't Get Home

Kaname Inn Tatemachi, a hotel in Kanazawa, Ishikawa, has announced a project named "Room for rescue" which will offer free accommodation to foreigners unable to travel back to their home countries from Japan due to lockdowns and restrictions from going outside as a result of the ongoing COVID-19 pandemic

With flights cancelled around the world, there is no way for foreigners to return home from Japan, resulting in them being forced to change their plans and extend their stay. They are living their days in constant worry, both financially and mentally. To ensure that foreign travellers don't feel like their trip to Japan was a bad experience, free accommodation is becoming available to those who meet certain prescribed conditions.

In response to the decreasing number of tourists, Kaname Inn Tatemachi opened its doors to Japanese citizens through Facebook for free accommodation to help support businesses like local restaurants that could no longer make a living. They received a lot of guests, as well as a request from a friend who asked if someone from the Netherlands could stay there because they couldn't get back to their country. This sparked the "Room for rescue" project for stranded foreign tourists to stay at Kaname Inn Tatemachi for free too.

 

Kaname Inn Tatemachi is using its own funds to pay for the project and allow free stay. However, doing this long term will put strain on the business, so to help pay for hotel use and staff's wages, the hotel has opened up a crowd funding page which you can find here.

Information

Room for rescue

Aimed at: Foreign travellers who cannot return home

How to Apply

Send the following details to the e-mail address r4r@kaname-japan.com

①Write "Room 4 Rescue" as the subject of your e-mail

②Include which country you are from

③Write the names of all the people who wish to stay at the hotel

④Write the number of adults

⑤Write the number of children

⑥Write your check-in time and date

⑦Write your check-out time and date

⑧Attach a screenshot or photo of your cancelled flight details

Application Deadline: March 28, 2020 at 23:59 (JST)

Free Accommodation Stay Time: Until April 15, 2020

Harajuku's Rilakkuma Fruits Cafe Entertains Customers With Projection Mapping

"HARAJUKU AR BOX -table projection mapping cafe-," a cafe in Harajuku whose name speaks for itself, has announced its second collaboration with Rilakkuma to bring the new Rilakkuma Fruits Cafe which will open for a limited time from April 3, 2020 to June 28, 2020.

The cafe's first collaboration with Rilakkuma was in December last year. It was called "Korilakkuma Cafe: another me in the mirror" and earned itself many fans for its cute food and decor, but especially for its interactive tables which used projection mapping technology to have Rilakkuma and friends running around people's tables.

Harajuku's Korilakkuma Cafe: another me in the mirror | Food Review: https://www.moshimoshi-nippon.jp/284456

Fruit is the theme of the new Rilakkuma Fruits Cafe, which follows that Chairoikoguma and the other characters have gathered lots of nutritious fruit to fill up the belly of hungry Rilakkuma.

Food

Rilakkuma's Fruit Salad – ¥1,590

Get your fill of refreshing fruit from this fruit salad plate which has Rilakkuma poking his cute face out from behind it all. When you order this dish, you'll need to touch the fruits that appear on the table to give them to Rilakkuma.

Korilakkuma's Apple Cheese Gratin – ¥1,690

A combination of hot apple and melted cheese, you'll find yourself addicted to the sweet and sour mix of flavours. Pick lots of apples with Rilakkuma and company with the projection mapping game. (*Serving April 3, 2020 – May 17, 2020 only)

Chairoikoguma's Orange Burger – ¥1,690

The bun of this hearty burger is branded with Chairokoguma's cute bear face. But what happens when you squeeze Rilakkuma's orange? (*Serving May 20, 2020 – June 28, 2020 only)

Desserts

Rilakkuma's Maku Maku Fruit Tree Parfait – ¥1,590

Korilakkuma's Maku Maku Strawberry Tree Parfait – ¥1,590 (Serving April 3, 2020 – May 17, 2020 only)

Kiiroitori's Maku Maku Peach Tree Parfait – ¥1,590 (Serving May 20, 2020 – June 28, 2020 only)

For dessert, you have a selection of fruit-topped parfaits to choose from featuring Rilakkuma, Korilakkuma, and Kiiroitori.

Drinks

Rilakkuma & Friends Maku Maku Drinks – ¥790 / With Glass – ¥1,990

Warm & Fluffy With Everyone Cafe Latte – ¥890

Pick between one of the cold beverages, or if it's a cold day, warm up with a hot drink. Feel warm and fluffy like Rilakkuma and his friends with a warm beverage after your parfait.

Exclusive Merchandise & Bonus Items

Pin Badges (9 Designs/Chosen Randomly) – ¥400

Acrylic Key Rings (8 Designs/Chosen Randomly) – ¥500

Get your hands on a selection of original merchandise too, including pin badges, acrylic key rings, and more.

Stickers (4 Designs/Chosen Randomly)

Coasters (4 Designs/Chosen Randomly)

Book a table online in advance and receive one of four possible stickers. Order a drink at the cafe and get one of the four coasters!

You're sure to get your five-a-day when you dine at the Rilakkuma Fruits Cafe, opening for spring on April 3, 2020 in Harajuku.

©2020San-X Co., Ltd. All Rights Reserved.

Information

Rilakkuma Fruits Cafe

Running: April 3, 2020 – June 28, 2020

Location: HARAJUKU AR BOX-table projection mapping cafe- (Lucessimo Bldg. Floor 2F, 4-28-28 Jingumae, Shibuya, Tokyo)

Table Bookings: Now Open

*Table Projection Mapping seats for two people are ¥2,960 (before Tax)

Official Website: https://rilakkuma-fruits-cafe.jp/

Bono, will.i.am, Jennifer Hudson, & YOSHIKI Collaborate On '#SING4LIFE' to Spread Love During Coronavirus Pandemic

will.i.am posted a video on his official YouTube channel for a song entitled #SING4LIFE which features himself, U2's Bono, and Jennifer Hudson on vocals and YOSHIKI on piano.

Bono wrote the song after being inspired by the people of Italy who, despite being isolated due to the COVID-19 pandemic, were singing from their rooftops and balconies.

As soon as Bono wrote the song he uploaded his solo version to his Instagram page. He subsequently collaborated with will.i.am who got his longtime friend YOSHIKI on board, and Jennifer Hudson joined thereafter.



YOSHIKI answered the call to arms and wrote the score immediately, recording the piano just two hours later.

will.i.am described the song's intention on Instagram: "When you see empty streets…The empty streets shouldn't make you feel depressed or afraid…When you see empty streets during these times, try to feel love…The empty streets is a sign that humanity is doing the right thing."

He continues: "There are a lot of people feeling anxiety and worry and stress…So we #SING4LIFE to lift up their spirits ..We #SING4LIFE to bring them some type of JOY during these times."

He also thanked his collaborators: "thank you #BONO @U2 for kicking this off and writing a beautiful song…thank you @iamjhud and @yoshikiofficial for lending your talents and massive hearts."

YOSHIKI added his own comment on Instagram: "I know you are trying hard to restrain yourself to fight against this virus. I believe that your effort… everyone's effort, will affect the entire human race. We will overcome, we can do this together. I'm praying for your health and safety."



YOSHIKI decided to stay in Los Angeles instead of returning home to Japan due to the coronavirus outbreak. He has continued to offer his support through his social media pages to fans around the world.

Japan's First Guest House Meiji Kinenkan Officially Designated as Tangible Cultural Property

Meiji Kinenkan, located in Minato, Tokyo, was officially designated as a Tangible Cultural Property this month.

Meiji Kinenkan was built in 1881 as a dining and reception hall used for receiving important guests from abroad to the Akasaka Temporary Palace. In October 1881, a dinner was held at the site with Prince Albert Victor and Prince George who visited Japan that autumn. Five years later, in 1886, Empress Shōken received foreign guests in Western clothing for the first time. In 1888, a meeting attended by Emperor Meiji was held to discuss the draft of the Constitution, which is represented in artwork you can see on the walls of Meiji Kinenkan. During the construction of Meiji Jingu Gaien in 1918, Meiji Kinenkan was dedicated to Meiji Jingu from the Ito family and relocated to where it stands today. Before the war, the building was known as the "Constitution Memorial Hall" and was used for events related to the Imperial Family. It was renamed "Meiji Kinenkan" in 1947 and became a wedding hall of Meiji Jingu.

Dining hall used as the stage for Emperor Meiji's Imperial Court diplomacy

Golden roosters flutter on the walls around the black-lacquered mantle piece mirror

This building was used for court diplomacy under Emperor Meiji. Located on the grounds of Meiji Kinenkan, its interior exemplifies the idea of "Modern Meiji." It has survived two relocations, the Great Kantō earthquake of 1923, and the Second World War. The lavish decor is a harmonious fusion of the traditional and the modern, with the overhead chandeliers, golden roosters, and mantle piece with its black lacquering and towering mirror.

Overlooking the garden, offering not only a modern cafe experience but banquets too

The Meiji Kinenkan Main Building was designated as an Tangible Cultural Property for its 100+ years of history, honouring its historical background, cultural role, and value as a building. Today, it is used for many different things, from a wedding reception to a venue for company parties.

On weekdays, it is mainly used for its "kinkei" lounge, a spacious area that faces a gorgeous green garden planted with a variety of flowers that bloom through the seasons. Its interior decor also has history, such as its ceiling which is a reflection of the Meiji Period. They even serve cake from Meiji Kinenkan's original sweets brand "Kaminomi no Mori" and coffee.

Pompompurin Celebrates 24th Anniversary With Birthday Menu at the Pompompurin Cafe

Sanrio's popular character Pompompurin is celebrating his 24th anniversary at three branches of the Pompompurin Cafe in Harajuku, Yokohama, and Umeda with a special birthday menu that will be served for the whole month of April.

A special celebratory menu for the floppy-eared golden retriever

The official date for Pompompurin's birthday is April 16. The birthday menu line-up includes two food items, a drink made in collaboration with popular Japanese picture book author Yukako Ohde, and some novelty gifts.

Birthday Menu

Happy Birthday Flower Bouquet Bisque – ¥1,590 (Before Tax)

This cute bisque soup has Pompompurin and Muffin holding a colourful boquet made from broccoli and mashed potatoes made to look like roses. It has a rich but mild flavour, and is both adorable and filling.

Happy Birthday Strawberry Mousse – ¥790 (Before Tax)

The strawberry mousse has a fluffy texture and refreshing, sweet taste. It can be eaten as it is or drizzled with the accompanying raspberry sauce.

Yukako Ohde x Pompompurin Lemonade – ¥550 (Before Tax)

Take a sip from this delicious lemonade from a straw adorned with a cute, warm illustration of Pompompurin by Yukako Ohde.

Exclusive Anniversary Novelty Gifts

Lunch Mat Design

Customers who dine at any of the three cafes during the anniversary celebration will receive a free lunch mat.

Coaster Designs

And those who order the lemonade will receive a coaster with designs illustrated by Yukako Ohde. The designs are different at each branch of the Pompompurin Cafe. You can also receive another special coaster if you spend over ¥1,000 each (tax included) at Pompompurin Cafe Umeda and KIDDY LAND Osaka Umeda. Simply show your receipts at the cafe.

©1996,2020 SANRIO CO., LTD. APPROVAL NO.S605291

Information

■Pompompurin Cafe Harajuku

Address: CUTE CUBE HARAJUKU 3F, 1-7-1 Jingumae, Shibuya, Tokyo

Opening Hours: 11:00-21:00 (Food Last Orders 20:00 / Drinks Last Orders 20:30)

Access: 3-minutes on foot from the Takeshita Exit at Harajuku Station

TEL: 03-5786-0770

■Pompompurin Cafe Yokohama

Address: Yokohama Sotetsu Square, 2-1-5 Minamisaiwai, Nishi-ku, Yokohama-shi

Opening Hours: 10:00-21:00 (Last Orders 20:30)

Access: 5-minutes on foot from West Exit at Yokohama Station via JR Line

TEL: 045-311-6750

■Pompompurin Cafe Umeda
Address: Hankyu Sanbangai South Wing B2F, 1-1-3 Shibata, Kita-ku, Osaka-shi
Opening Hours: Weekdays 11:00-22:00 (Last Orders 21:30) / Weekends & Holidays 10:00-22:00 (Last Orders 21:30)
Access: 3-minutes from Osaka Station via JR Line
TEL: 06-6292-7140

Pompompurin Cafe

Official Website: http://pompom.createrestaurants.com

mūya: Tokyo's New Cafe Opening by 'Bread, Espresso &' Serving Fluffy Mū Bread

Bread, Espresso & is a cafe chain with 17 branches in Japan, including Omotesando. The company is set to open an entirely new cafeーspecialising in Bread, Espresso &'s popular mū breadーcalled mūya on April 17, 2020 in Asakusa Mizumachi.

Bread, Espresso &: https://www.moshimoshi-nippon.jp/254815

Mizumachi is a new shopping centre also opening on April 17, 2020. It's near Solamachi in Tokyo Skytree Town, and sits betwixt Kaminarimon and Tokyo Skytree.

mū

Mū is an original bread recipe baked up by Bread, Espresso & that's made with lots of butter, giving it a rich taste. The word means "soft" in French. When you break a piece off the fluffy loaf, that rich buttery smell fills your nose.

inside the cafe

The mū loaf is a cube shape, and the interior of the shop has cube designs all over it.

Customers sit at tables with chairs that stack up like cubes – a unique and original design.

French toast

Mū is the main dish at mūya, which can be served as it is, as a sandwich, as French toast, or even in a parfait.

When you're passing through Asakusa, be sure to pop into mūya to try the famous mū bread of Bread, Espresso &.

Information

mūya

Address: 1-2-12 Mukojima, Sumida City, Tokyo 131-0033
Opening Hours: 8:00-20:00
No Fixed Holidays

TEL: 03-6240-4880
Homepage: http://www.bread-espresso.jp/

One Piece Clothing Collection to Drop in Collaboration With Italian Sportswear Brand Kappa

Italian sports brand Kappa is teaming up with the internationally-celebrated manga series One Piece to release a new clothing collection in Japan on March 19, 2020.

Inspired by the One Piece story, the collection includes two hoodies and four T-shirts. The series's popular characters, including the protagonist Luffy, will feature with original illustrations, such as the Kappa brand's "Omini" logo which features a man and woman sat back-to-back.

The collection will be sold at Kappa's directly-managed stores, including PHENIX CREATIVE SELECT STORE in Harajuku, as well as at their official online store and ONE PIECE Mugiwara stores across Japan.

OMINI LOGO HOODIE  (Luffy x Shanks): ¥8,500 (Before Tax) / Colours: White, Black, Red

OMINI LOGO HOODIE  (Luffy x Ace): ¥8,900 (Before Tax) / Colours: White, Black, Red

OMINI LOGO TEE (Luffy x Zoro): ¥5,400 (Before Tax) / Colours: White, Black, Green

OMINI LOGO TEE (Luffy x Nami): ¥5,400 (Before Tax) / Colours: White, Black, Orange

OMINI LOGO TEE (Luffy x Sanji): ¥5,400 (Before Tax) / Colours: White, Black, Yellow

Original tag for each item

The line-up is a must-have for any One Piece fans wishing to express their love for their favourite series outdoors.

Information

Kappa x ONE PIECE 

Release Date: March 19, 2020

Sold at:

PENIX CREATIVE SELECT STORE

Kappa Marui Kinshicho
LA STRADA KAPPA AEON LakeTown
Kappa Kanazawa Forus
Kappa Nagoya PARCO
Kappa Hiroshima PARCO
Kappa Sapporo Factory
Kappa Daimaru Umeda
Phenix Online Store (https://www.phenix.co.jp/kappa/)
ONE PIECE Mugiwara Store Shibuya
ONE PIECE Mugiwara Store Ikebukuro
ONE PIECE Mugiwara Store Osaka
ONE PIECE Mugiwara Store Nagoya
ONE PIECE Mugiwara Store Fukuoka

More Details: https://www.phenix.co.jp/kappa/features/2610/

Vegan Almond Caramel Sponge Cake Now Available at TOKYO BANANA in Tokyo Station

TOKYO BANANA WORLD released a new vegan-friendly almond caramel flavour of its popular Tokyo Banana sponge cakeーthe official souvenir sweet of Tokyoーat the TOKYO BANANA store on the JR side of Tokyo Station on March 15, 2020.

This is TOKYO BANANA's first vegan-friendly sweet. It's made from 100% plant-based ingredients while keeping 100% of the product's delicious flavour. That includes almond milk, which is promoted for its health and beauty benefits, and delicious caramel.

TOKYO BANANA Almond Caramel Sandwiches – Box of 4: ¥680 (Tax Included) / Box of 8: ¥1,200 (Tax Included)

Other ingredients include beat sugar, which is made from beetroot, a subtle banana flavour, and crunchy roasted almonds, all wrapped together in a bite-size sponge cake.

The product is both vegan and vegetarian friendly, containing no eggs or dairy products.

This tasty snack is available only at TOKYO BANANA in Tokyo Station, so be sure to pop buy and pick some up if you're travelling through there.

Information

Tokyo Banana Almond Caramel Sand

Released: March 15, 2020

Available: TOKYO BANANA (JR Tokyo Station)

Official Website: https://www.tokyobanana.jp/ 

One Piece Goshuin Shrine Stamp Books Get Luffy and Trafalgar Law Designs

Movic has collaborated to release two special goshuincho books at Animate stores in Japan as well as the Animate and Movic online stores and select Mugiwara shops.

A Goshuincho is a book for collecting goshuin, which are stamps or seals given at shrines and temples across Japan. Every shrine and temple has its own unique goshuin which are stamped alongside calligraphy handwritten by the staff there and then who write the date and the name of the temple or shrine. We have covered goshuin here on MOSHI MOSHI NIPPON many times – click for more details.

Goshuincho – Luffy

Goshuincho – Trafalgar Law

The designs feature Luffy and Trafalgar Law made from gold leaf stood against backgrounds with traditional Japanese designs. Both books also feature their respective pirate logos. They are the perfect gift for any fan of One Piece heading to Japan to see the temples and shrinesーor to just add to their collection at home!


The order window for these books will run from March 16, 2020 to April 15, 2020 at Animate, Animate online, Movic online, at select Mugiwara storesーthe latter being the official One Piece merchandise shop. You won't be able to order them after April 15, so be sure to get your order in quick.

*Photos are of the product still in development. Actual product is subject to alterations.

*Product sales subject to change, extensions, or cancellations.

©Eiichiro Oda / Shueisha・Fuji TV・Toei Animation

Information

Goshuincho (2 Designs)
Price: ¥3,300 each (Tax Included)
Size: Approx. 16cm x 11cm
Product: Front Cover – Cloth with gold leaf / Inside: 24 folds
Order Window: March 16, 2020 – April 15, 2020

Release Date: June 19, 2020

Order here: https://www.movic.jp

Animate's Shonen Jump Fair 2020: My Hero Academia, Demon Slayer, One Piece & More

The series of Shonen Jump are set to fall on the Japanese anime merchandise chain Animate as "Jump Fair in Animate 2020" begins on March 19 and will run until April 12.

Fans can expect exclusive merchandise from various Shonen Jump series, as well as original bonus items when they purchase items from Animate stores across Japan. More on these below.

Bonus Items – Batch ①: Jump Fair Selection (Select Items)

Those who purchase or pre-order any piece of designated merchandise at Jump Fair in Animate will receive one of the pictured cards or other item. You can also get your hands on some of the original Shonen Jump items sold at Jump Festa last year, a popular Shonen Jump festival held every year.

The bonus items will be split into two batches sold at different dates and comprised of 58 items in total. Batch 1 items will drop from March 19 to April 2 and will include merchandise from My Hero Academia, The Promised Neverlandーfor which a live-action film has been green-litーand more. Batch 2 will available commencing April 3 and will include series like One Piece, Demon Slayer: Kimetsu no Yaiba, and more.

If you're a Shonen Jump fan, and are headed to Japan this spring, then don't miss out on Animate's Shonen Jump fair.

©SHUEISHA Inc. All rights reserved.

AKOMEYA TOKYO in la kagū: Shopping Centre Celebrates 1st Anniversary With New Products

It's been one year since AKOMEYA TOKYO in la kagū opened in Tokyo in March 2019, and to celebrate, the shopping centre is releasing lots of new products for guests to enjoy starting on April 8, 2020.

AKOMEYA TOKYO in la kagū, the flagship store of AKOMEYA TOKYO, is celebrating its 1st anniversary with a new bigger and better product line-up. At the end of 2019, the new AKOMEYA Shokudo restaurant opened, and AKOMEYA TOKYO in la kagū began selling fresh vegetables and introduced AKOMEYA TOKYO's first line of Western-style clothing.

Floor 1F

AKOMEYA TOKYO in la kagū has upped its variation of food products, including a rice, vegetables, nuts, condiments, and more.

AKOMEYA Shokudo Kagurazaka to Open On April 1st

Seasonal Kobachizen – ¥2,200 (Before Tax)

Sweet and Sour Chicken & Vegetable Gozen – ¥1,500 (Before Tax)

The "Seasonal Kobachizen" is served with fresh white rice and a wide range of deliciously-made ingredients and condiments. There is also a line-up of classic Japanese food too available casually as self-service.

Desserts – From ¥700 (Before Tax)

Enjoy teatime too with AKOMEYA Shokudo Kagurazaka's dessert line-up. It will be a great place to pop into if you're strolling around Kagurazaka or doing some shopping.

*AKOMEYA Chubo will be open until March 29. It will close on March 30 and 31 for refurbishment before reopening on April 1 as AKOMEYA Shokudo.


More Details: https://www.akomeya.jp/shop/pg/1lakagukouji

Fragrant Smoked Food Products

Over 20 new smoked food products will be introduced made using special cooking methods. The cashew nuts, pistachios, spices, and coffee beans are smoked without any heat going into them before being smoked again inside a drum-shaped mixer to ensure every grain is coated. The soy sauces, oils, and dressings also have very tiny smoke bubbles in the liquid. Everything in the line-up is rich in smoky flavour

The Hive and Barrow's Vegetables

The Hive and Barrow is a husband and wife company which moved from the United Kingdom to Chiba Prefecture in 2010. With no agricultural experience, they were able to clear land at a mountain and begin producing a wide variety of organic vegetables outdoors in nature. The eye-catching colours of their produce, as well as its rich smell, is proof of their love and dedication to grow incredible vegetables. They sell fresh veg everyday, as well as exquisite hummous, soup bases, pickles and more, all using their fresh produce.

Floor 2F

The second floor houses Japanese lifestyle products, with a fun line-up that encourages the enjoyment of picking something out.

Western-Style Clothing to Dress Up Your Day

The clothing line-up offered on the second floor of AKOMEYA TOKYO in la kagū is not tied down by trends. It's a collection for when you want to look chic and polished offered by made-in-Japan brands that are dedicated when it comes to quality. The items are inspired to make you feel happy when you put them onーso find your favourite style.

Stocked Brands:
Alwel / ANSPINNEN / Catworth / dahl'ia / fruits of life / JOHN SMEDLEY / les Briqu'a braque / MANTERO / MATRIOCHIKA / NAPRON / R&D.M.Co- / Yarmo

Japanese Accessories

Enjoy a collection of brand accessories that boast tradition and craftsmanship from all across Japan. Each and every item is handmade with love and care by artisans, and without stereotypical designs in mind, so you can adorn yourself with originality.

Stocked Brands:

HARIO Lampwork Factory / NAGAE+ / TRIPLE O

As part of the anniversary celebration, those who spend over ¥3,000 (tax included) at AKOMEYA TOKYO in la kagū from April 8 will receive a limited-edition tea towel. These are limited in stock and won't be available once all are given out.