Must-Visit Spots in Kagawa Prefecture in 2020: Cherry Blossoms, Dolphins, Bonsai & More
Appreciation for the Seto Inland Sea in Japan is on the rise: American company Discovery named Shikoku one of its Top 10 must-visit rising locations around the world for 2020, and the city of Setouchi in Okayama has featured as a recommended travel destination in Western media. One particular location, Kagawa Prefecture, has been featured on many international travel sites as a must-visit place, including on Booking.com, Skyscanner, and REMOTE LANDS, with places such as Takamatsu, Teshima, and Shōdo Island being picked up.
Takamatsu is known as the doorstep that brings together the many islands of Seto Inland Sea. It's a port city with great fresh food, highly convenient for travellers wanting to visit lots of different islands, and a popular region that brings together elements of Japanese culture.
Today, we take a look at some must-visit locations around Takamatsu, including a new facility opening, must-visit spots for spring to early summer, food, and more.
Shikoku Aquarium – The largest aquarium in Shikoku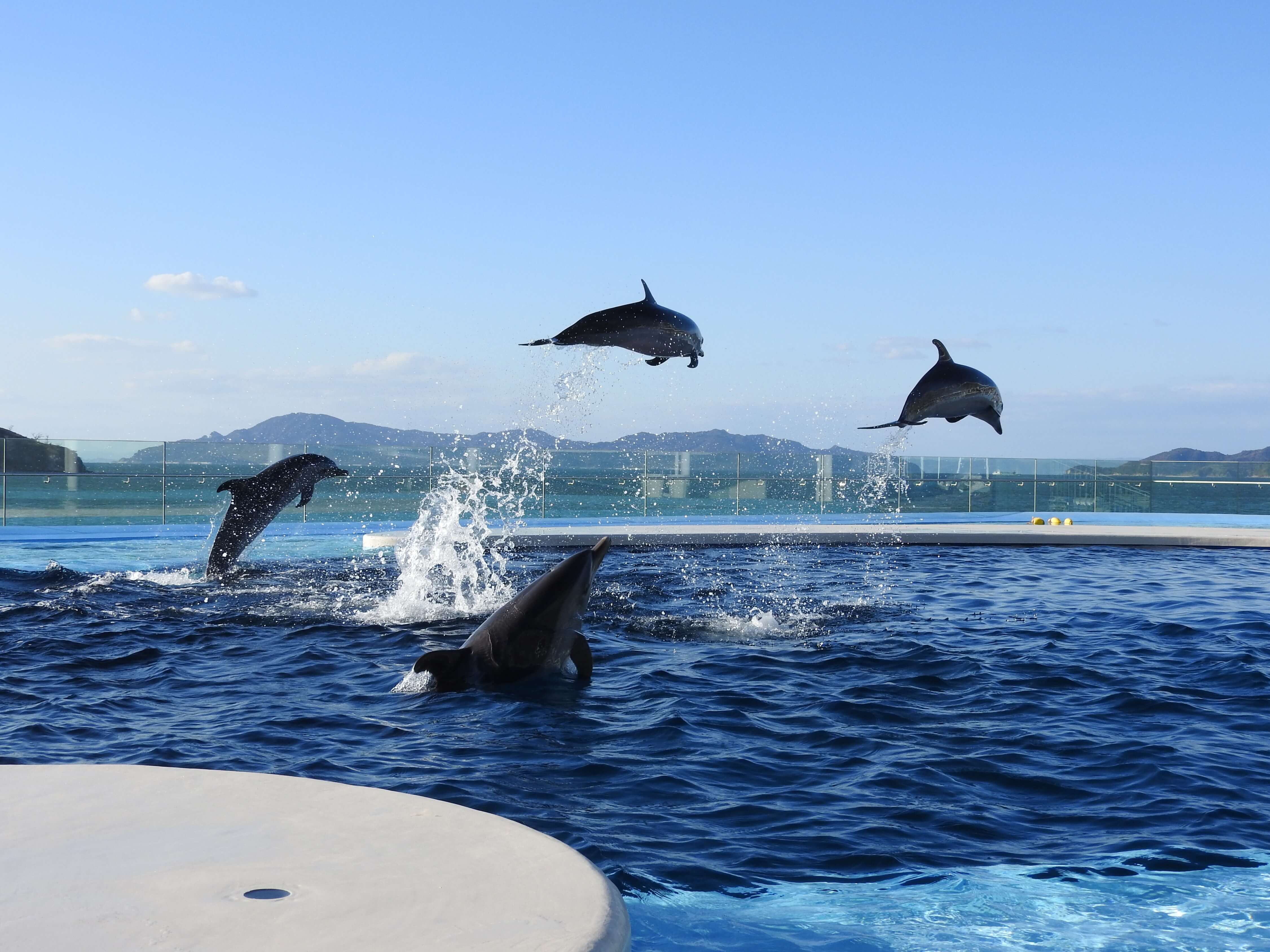 Shikoku Aquarium is set to be the largest across Shikoku when it opens its doors to the public on March 20, 2020. It's located inside Utazu Seaside Park in the town of Utazu where it will exhibit the creatures that live in Shikoku and feature the many different seaside landscapes located there. But the aquarium won't just stop at showcasing animals, it will also be a cultural facility where you can learn about the history, culture, and natural environment of Shikoku, and there'll be artwork perfect for the Setouchi Triennale contemporary art festival which is held around Seto Inland Sea every three years.
Shikoku Aquarium
Address: Utazu Rinkaikoen, 4-1 Utazu, Ayauta District, Kagawa
Opening Hours:
[March 20, 2020 – September 30, 2020] 9:00-18:00
[October 1, 2020 – March 19, 2021] 10:00-18:00
[Golden Week/Summer Break] 9:00-21:00
No Fixed Holidays
Price: General (16+ Years & High School Students) ¥2,200 / Children (Elementary School Students) ¥1,200 / Toddlers (3+ Years) ¥60
Official Website: http://shikoku-aquarium.jp/
Well-Known & Little-Known-Good Cherry Blossom Spots
Kagawa Prefecture is home to many spots that offer beautiful sounds and sights throughout the four seasons. Cherry blossom season is right around the corner in Japan, so let's take a look at some must-visit spots, both popular and little-known good ones.
■Well-Known Spots
Ritsurin Garden (Takamatsu)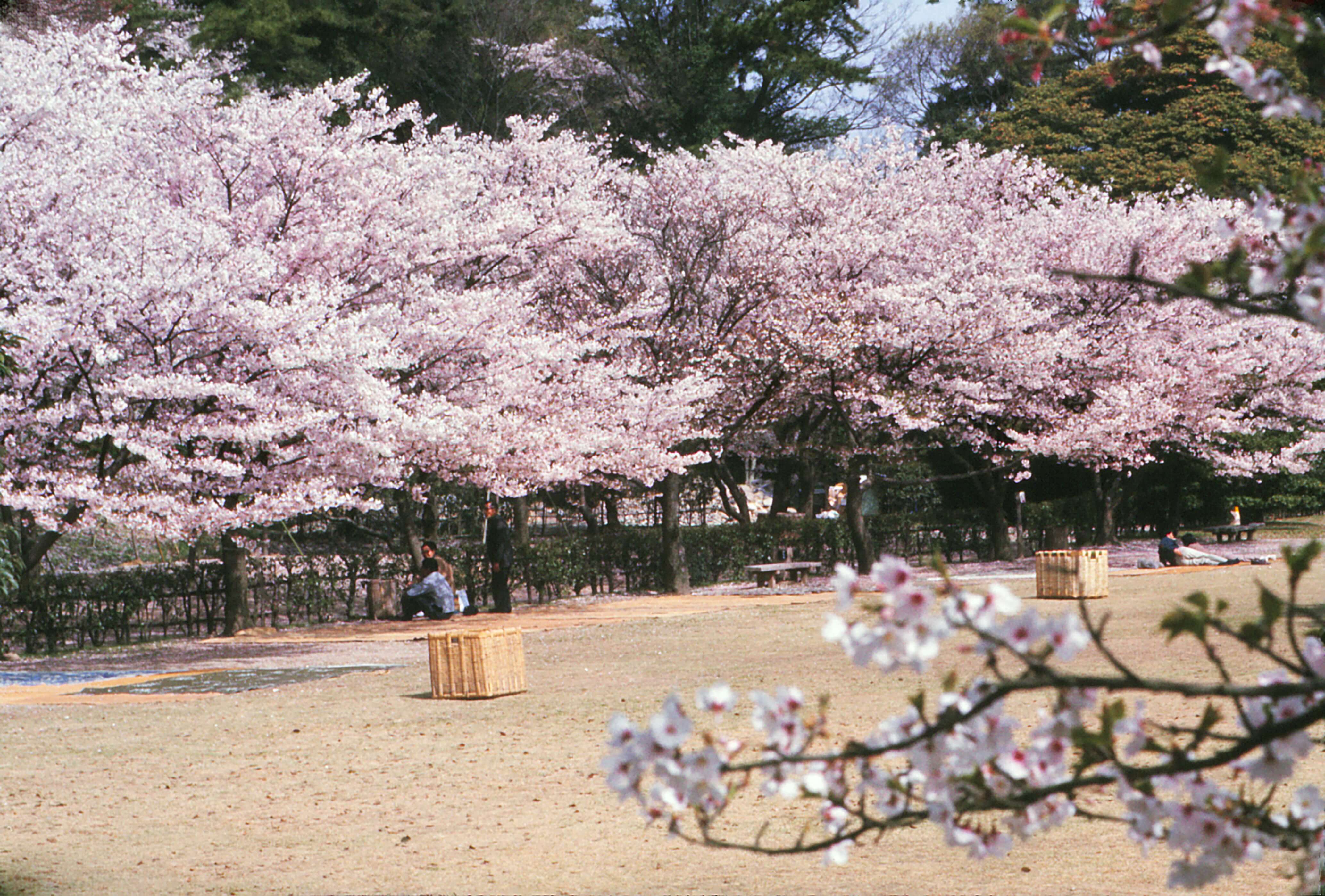 One of the most famous historical gardens in Japan, Ritsurin Garden is home to around 320 Yoshino cherry trees, whose pink colour reflects beautifully off the lake together with the 1,000 green pine trees.
Marugame Castle (Marugame)
Marugame Castle is one of only 12 castle in Japan to have an original wooden tenshu, or castle tower, built. From the great height of the castle's stone wall, which is the tallest in Japan, one can gaze down at 1,000 cherry blossom trees in bloom.
■Little-Known-Good Spots
Megijima (Takamatsu)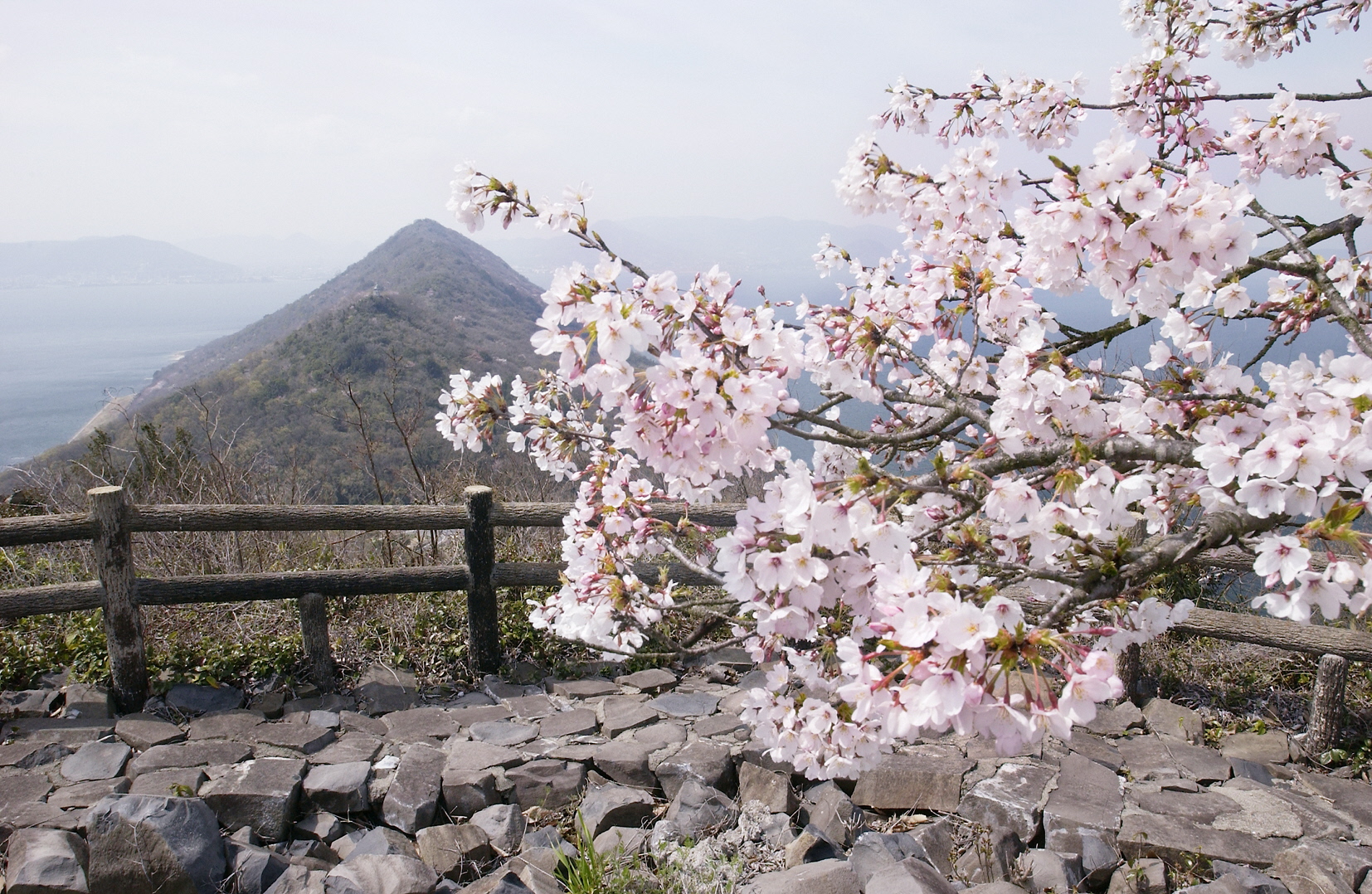 Around 3,000 cherry trees bloom on t he island, including Yoshino cherries, yama-zakura, and yae-zakura, which roll from the port to the lighthouse.
Asahiyama Forest Park (Mitoyo)
Asahiyama Forest Park is located on the peak of Mt. Asahi, up 238 meters high. There, you can witness 2,000 vibrant cherry blossom trees bloom in spring, including Yoshino cherries. The park's observation deck is popular too, offering a 360° panoramic view.
Experience the world of bonsai in Kagawa, the only place in Japan which produces pine bonsai trees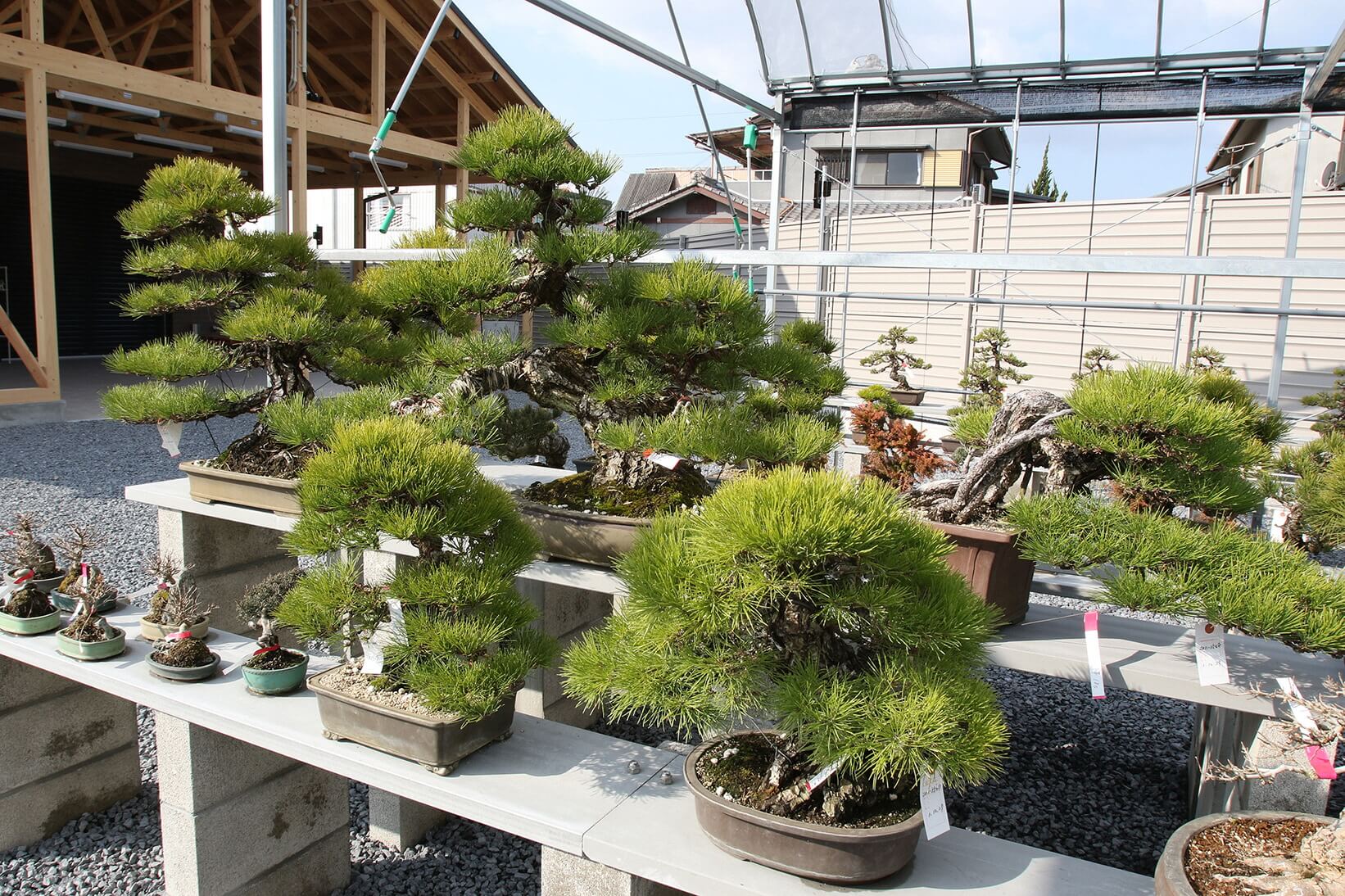 Interest in bonsai trees continues to grow every year not just in Japan but overseas too. The number of people incorporating them into their lives as interior decoration is on the rise. Kagawa Prefecture is the only place in Japan which produces pine bonsai trees, the largest places being Kinashi and Kokubunji in Takamatsu. There are around 60 bonsai makers in both of these towns, so you are sure to spot some if you walk through them.
Official Website: https://takamatsu-bonsai.com/en/
The new Takamatsu Bonsai no Sato is also set to open on April 17, which will include an information centre providing information on bonsai culture in Takamatsu, and there will be workshops too. Whether you're new to bonsai or a pro, there's something for everyone to enjoy.
Takamatsu Bonsai no Sato
Grand Opening: April 17, 2020
Address: 353-1 Kokubunjichō Kokubu, Takamatsu, Kagawa
Travel to Kagawa this spring to enjoy the cherry blossoms and pay a visit to the new Shikoku Aquarium.
RELATED ENTRIES
UWS AQUARIUM GA☆KYO, Inspired by Japanese Traditions and Legends, Open in Odaiba

UWS AQUARIUM GA☆KYO, an aquarium inspired by Japanese traditions and legends, opened at Aqua City Odaiba on July 13, 2022. The curious aquarium and art facility is split into five spaces, each based on a particular Japanese legend or tradition. 

Area 1 – WABISABI

Area 2 – OIRAN

Area 3 – MANGEKYO

Area 4 – YURAKU

Area 5 – RYUGU

Virtual Goldfish Scooping

This mixture of aquarium and entertainment venue was produced by GA☆KYO. Each of the five spaces invites guests to understand and appreciate a particular part of Japanese traditional culture, as well as to experience the beauty of living things. Come enjoy this unique installation the next time you're in Tokyo!

Information

UWS AQUARIUM GA☆KYO
Venue: Aqua City Odaiba 3F (1-7-1 Daiba, Minato-ku, Tokyo)
Official Site: https://uws-gakyo.com

Aquarium Inspired by Japanese Traditions to Open at Aqua City Odaiba

On July 13, UWS AQUARIUM GA☆KYO, an aquarium inspired by Japanese traditions and legends, will open at Aqua City Odaiba. Separated into five unique sections, this curious aquarium is located in a shopping complex popular with locals and tourists alike. 

UWS AQUARIUM GA☆KYO will depict five aspects of traditional Japanese life and history: Wabi-sabi, Oiran, Mangekyo (Kaleidoscope), Yuraku, and Ryuugu. These will be explained below if you aren't familiar.

Area

WABISABI
Wabi-sabi is a Japanese aesthetic in Japanese art centered on the acceptance of transience and imperfection. In the aquarium, this is shown by using delicate driftwood, bonsai, and crystal. Characteristics of wabi-sabi include asymmetry, simplicity, and roughness.


OIRAN
An Oiran was a high-ranking courtesan in Japanese history. In this work, goldfish are surrounded by beautiful and enchanting features inspired by these gorgeous women.



MANGEKYO


Mangekyo is the Japanese word for kaleidoscope. This collaborative work invites viewers into a unique space filled with paintings by Tsuyoshi Nigamushi along with disco balls. You'll want to snap some trippy pictures!



YURAKU
This special exhibition invites guests to experience virtual goldfish scooping and fortune-telling. Made using modern technology in a space inspired by Japan's four seasons, yuraku means pleasure in Japanese.



RYUGU


Ryuugu refers to the Palace of the Dragon King found in the ancient tale of Urashima Taro. 

This spatial work will utilize the sea around Odaiba and transport visitors to another place and time.


Come enjoy these five unique spaces with your five senses and become more acquainted with traditional Japanese beauty.

Information

UWS AQUARIUM GA☆KYO

Grand Opening on July 13, 2022

Hours: 11:00-21:00

Venue: Aqua City Odaiba 3F (1-7-1 Daiba, Minato-ku, Tokyo)
Official Site: https://uws-gakyo.com

Kyary Pamyu Pamyu Collaborates with Kochi Prefecture's Katsurahama Aquarium for LOCAL POWER JAPAN Project

Kyary Pamyu Pamyu concluded her tour stop in Kochi on May 29, and as expected, the singer has announced another collaboration with a local business as part of the LOCAL POWER JAPAN Project! Launched to energize Japan through the appeal of regional towns and cities, the project has received both domestic and global attention. 

In Kochi Prefecture, Kyary is collaborating with the Katsurahama Aquarium! Located on the water at Kochi's famous Katsurahama Beach park, the location is filled with Kochi flare and remains a valuable and beloved place to local residents. The building has long been popular as a museum and has been both a tourist attraction and a local hangout for decades. Known affectionately by locals as 'Hamasui,' the 99-year-old structure has often been a hot topic for its unique advertising strategy, with Hamasui Twitter posts going viral and making their way to late-night TV programs.

For the collaboration, the aquarium's cute creepy-crawly mascot Otodo-chan has been transformed as an homage to Kyary's music video for PONPONPON released in 2011. 

A collaborative T-shirt is also on sale featuring the new logo and the singer's 10th-anniversary logo. The shirt is available on the LOCAL POWER JAPAN Project website for two weeks only starting May 27!

Information

Katsurahama Aquarium (Kochi) x LOCAL POWER JAPAN Project

Collaboration T-shirt
Price: ¥3,300 (Tax Included)  
Where to Buy: Katsurahama Aquarium
Details: https://katurahama-aq.jp/ 


LOCAL POWER JAPAN Project Online Shop
Available: May 27 – June 9 at 23:59
https://store-localpowerjapan.com/


*Please allow two weeks to one month from order completion to product shipment.
*A portion of T-shirt sales will be donated to local projects and social programs.
*Please check the online shop for details.

Sumida Aquarium to Introduce New Baby Penguins in Late June

Tokyo's Sumida Aquarium welcomed three new baby Magellanic penguins on April 14! This marks the 10th year in a row that the location has seen new baby penguins born. 

Magellanic penguins start their breeding season in March each year, finishing in May. The first baby born this year, Daifuku, hatched on April 14, becoming Sumida Aquarium's first second-generation penguin. Komari hatched on April 20 and Shiratama hatched on April 30.

The penguins were given names signifying good luck and joy. Komari and Shiratama both evoke images of 'circles' in Japanese, with the aquarium hoping that the penguins will sever as a link to guests.

All three babies will make their public debut towards the end of June in the designated penguin pool. The Sumida Aquarium Twitter feed will provide updates about how the babies are progressing, so be sure to keep an eye out!

NAKED FLOWER AQUARIUM -Bring You Happiness- Event Opens at Maxell Aqua Park Shinagawa

Tokyo's Maxell Aqua Park Shinagawa has opened its seasonal event NAKED FLOWER AQUARIUM -Bring You Happiness- until June 19, 2022.

 

The aquarium has been continuously developing entertaining exhibits and events based on the beauty of each season. The creative company NAKED uses projection mapping to transform the space with cherry blossoms in spring and fireworks in summer, allowing guests to enjoy a special atmosphere indoors.

Welcome Flower Gate 

Marine Forest 

Blooming Street 

Jellyfish Ramble 

Floral Café Bar 

 

For spring, the Aqua Park has been decorated with gorgeous flowers and lush greenery. The new event uses state-of-the-art technology to surround visitors with a spectacular view of early summer. Each area of the aquarium was inspired by the subtheme of 'bringing happiness,' with seven different Happiness Experiences for guests to enjoy. These experiences offer things like healing sound effects and scents made to calm the mind and offer additional immersion.

The popular dolphin performance has both a day and night show. The day version offers guest participation, in which the dolphins will show off their choreographed moves. The night version was inspired by the early summer sea and uses projection mapping to bring the underwater world to life in a spectacular way.

Information

NAKED FLOWER AQUARIUM-Bring You Happiness-

Venue: Maxell Aqua Park Shinagawa
Address: Shinagawa Prince Hotel (4-10-30 Takanawa, Minato-ku, Tokyo)
Official Site: www.aqua-park.jp

Virtual Hanami Event MIKU LAND 2022 YOSAKURA Invites Guests to the Metaverse with Hatsune Miku

MIKU LAND is Hatsune Miku's official VR amusement park. The locale opens sporadically on the Virtual Cast platform, inviting fans of the virtual singer to interact with the star herself and other music lovers from around the world. From April 28 until May 1, the MIKU LAND 2022 YOSAKURA event will invite Vocaloid lovers to the metaverse to enjoy the cherry blossoms and a number of unique experiences. 

Guests can visit Senbonzakura World, Miku's Detective Agency, Rin & Len Kagamine's Post Office in the Sky, and even a virtual haunted house during the event. VTubers Megu Shinonome, Tokino Sora, and Mirai Akari have been chosen as the official ambassadors of the event.

Senbonzakura World

Hatsune Miku's iconic track Senbonzakura, written by Kurousa-P, turns 10 this year. What better way to enjoy it than beneath virtual cherry blossom trees? Even if you can't visit Japan quite yet, enjoy the Japanese shrine atmosphere as you spend time with friends in this gorgeous virtual space.



Miku's Detective Agency

This puzzle-solving attraction invites guests to become assistant detectives by passing a test handed out by Detective Hatsune Miku! Those able to complete the challenge will also receive a limited-edition item.


Rin & Len Kagamine's Post Office in the Sky

This post office in the clouds isn't just a quiet place to relax. Visitors can take on a few different challenges, from mazes to more physical tasks.



Official Ambassadors


Megu Shinonome Comment
"I've been chosen as an ambassador for MIKU LAND! My name is Megu Shinonome, and I'm so excited to work with Miku! MIKU LAND keeps getting bigger and bigger, so I'm wondering what it will look like this spring…I'm looking forward to it! I'll do my best along with my fellow ambassadors Tokino Sora and Mirai Akari to convey the many charms of MIKU LAND to as many people as possible. We can't wait to see you!"

Tokino Sora Comment
"I'm so excited to visit MIKU LAND again! I'll do my best to make this another incredible event, and I'll be sure to enjoy myself as much as possible!"

Mirai Akari Comment
"I've been invited to MIKU LAND to act as the MC for this awesome event! During the SUMMER VACATION event, everyone on Virtual Cast was so kind to me. It was a blast, so I'm really looking forward to this too! I'll be sure to bring some extra excitement, so don't miss it!"

Information

Dates: April 28, 19:00 – May 1, 21:00
Location: Virtual Cast

Official Site: https://mikuland.com/

Cherry Blossom Menu Appears at Cafe Accueil Ebisu for a Limited Time

Cafe Accueil Ebisu is currently offering a limited Sakura-themed menu featuring pancakes, afternoon tea, and drinks until April 10, 2022.

Sakura & Strawberry Pancakes

Sakura Afternoon Tea

Special Latte with Cherry Blossoms

The seasonal menu includes Sakura & Strawberry Pancakes with pale pink and strawberry red accents, and savory items such as a croissant with cherry cheese cream. Guests can also enjoy Sakura Afternoon Tea, a colorful 12-item menu featuring cherry and strawberry delights. Come enjoy the coming of spring at this gorgeous Tokyo cafe!

Information

Cafe Accueil Ebisu Sakura Season Special Menu

Available until April 10, 2022

Address: 2-10-10 Ebisunishi, Shibuya-ku, Tokyo

Hours: 11:00-22:00 (Last Order at 21:00)

Official Site: http://accueil.co.jp/ebisu/

UNDER WATER SPACE in Yokohama Illuminated in Cherry Blossom Colors for Spring

UNDER WATER SPACE, a limited-time aquarium space event located at Yokohama World Porters, is lighting up a portion of the event space in gorgeous cherry blossom colors until April 10, 2022 to coincide with the 2022 cherry blossom season!

The pink-lit space and swimming fish give an entirely new feel to the UNDER WATER SPACE event. You won't want to miss experiencing this magical spring illumination! 

Information

Hanami Illumination

Running: April 1 – April 10, 2022

Aquarium Space Travel 'UNDER WATER SPACE'

Running until January 15, 2023

Hours: 10:30-21:00 (Last entry at 20:00)

Address: Yokohama World Porters 4F (2-2-1 Shinko, Naka-ku, Yokohama)
Tickets / Official Site: http://uws-yokohama.jp

NAKED's Popular Sakura Artwork Transformed into Company's First NFT

The NFT platform 'Adam by GMO' will offer the creative company NAKED's first piece of NFT art. Sakura Ousai has been featured in the hands-on art exhibition NAKED FLOWERS held in Nihonbashi, Nijo Castle, Hong Kong, and Korea. The NFT will be available in late March and a portion of the proceeds will be donated to support Ukraine.

Since its establishment in 1997, NAKED has constantly produced incredibly unique art installations to fit with the times. Starting with the projection mapping of Tokyo Station in 2012, the company has created unprecedented art and entertainment experiences by combining real space with virtual experiences. The current theme is 'borderless creativity,' and creating NFT art fits into this vision.


NAKED FLOWERS, one of NAKED's signature events, has been held since the New Year 2016. The NAKED FLOWERS experience has now been converted into a piece of NFT art for the first time, and buyers can enjoy these cherry blossoms no matter their location!

NAKED Sakura Pilgrimage Event Comes to Kanda Myojin Shrine in Tokyo

People flock to Kanda Myojin to pray for good luck at the start of the new financial year, surrounded by beautiful pink blooms. The shrine offers beautiful sights during the day, and this year, it's collaborating with digital art collective NAKED to host a beautiful light-up event every evening from March 26 until April 10, 2022.

Kanda Myojin is a hidden cherry blossom viewing spot in Tokyo. This spring-only event is held in the hope that people will pray at Kanda Myojin, one of the most popular power spots in Tokyo, for a great start to the new year.



Guests will be able to see cherry blossom trees lit up in iridescent lights with pink petals projected on the ground. Some of the digital sakura are interactive and change shape and color when you're nearby. Digital art is even incorporated at the hand sanitizing station, where you'll see vivid pink sakura projected onto your palms. Visitors will also be handed a special Naked Distance Lantern, which naturally creates distance between others as you hold it up.

Information

NAKED Sakura Pilgimage

Location: Kanda Myojin Shrine
Running: March 26 – April 10, 2022
Hours: 18:00-20:30
Admission: Free

Official Site: https://myoujin-sakura.com/

Lake Biwa Canal's Cherry Blossoms to Come to Life During Spring Illumination 2022 Event

Lake Biwa Canal, one of the best places to see cherry blossoms in Shiga, will be completely illuminated each night from March 25 until April 10! The nearby Onjo-ji Temple will also be lit up during the duration of the event.

Lake Biwa, Otsu Spring Illumination – Cherry Blossoms on the Lake Biwa Canal

The Lake Biwa Canal carries water from the biggest lake in Japan to Kyoto and was built during the Meiji era using the best civil engineering technology of the time. Both sides of the bank are lined with almost 200 cherry trees, making it one of the most beautiful cherry blossom viewing spots with a spectacular view leading to Onjo-ji Temple.

Onjo-ji Spring Illumination 2022

Over 600 lights will be set up around the temple grounds to illuminate the cherry blossoms. The national treasures and designated cultural properties will be completely open to the public for nighttime viewing.


Information

Lake Biwa, Otsu Spring Illumination – Cherry Blossoms on the Lake Biwa Canal

Running: March 25 – April 10 (Dates may change depending on when cherry blossoms bloom)
Hours: 18:00 – 21:30
Location: Lake Biwa Canal
Sponsored by the Lake Biwako Otsu Tourism Association

Onjo-ji Spring Illumination 2022

Running: March 25 – April 10
Hours: 18:00 – 21:30 (Last Entry at 21:00)
Location: Onji-ji Temple
Admission: Adults ¥1,000 / Children ¥500
*Public transportation is recommended due to heavy congestion on surrounding roads during the event period.

Cherry Blossom Drone Project 2022 to Bring Hanami to People Around the World

Wishing you could be in Japan to see the cherry blossoms? The Cherry Blossom Drone Project on March 27 will be live-broadcasting some of the most beautiful blossoms in the country to viewers around the world. 

Incredible 4K aerial footage will be available to watch on YouTube LIVE for free from 12:00 until 19:00 on March 27, 2022. No matter where you are, you'll be able to lose yourself in the feeling of spring. 

Three Best Cherry Blossom Viewing Spots Chosen by Sakura Enthusiasts

Breathtaking Mountain Cherry Blossoms at Mount Yoshino in Nara

The First New Sakura Species in Over 100 Years Found in Wakayama Prefecture

A Sea of Cherry Blossoms at Takato Joshi Park in Ina, Nagano Prefecture