Must-Visit Spots in Kagawa Prefecture in 2020: Cherry Blossoms, Dolphins, Bonsai & More
Appreciation for the Seto Inland Sea in Japan is on the rise: American company Discovery named Shikoku one of its Top 10 must-visit rising locations around the world for 2020, and the city of Setouchi in Okayama has featured as a recommended travel destination in Western media. One particular location, Kagawa Prefecture, has been featured on many international travel sites as a must-visit place, including on Booking.com, Skyscanner, and REMOTE LANDS, with places such as Takamatsu, Teshima, and Shōdo Island being picked up.
Takamatsu is known as the doorstep that brings together the many islands of Seto Inland Sea. It's a port city with great fresh food, highly convenient for travellers wanting to visit lots of different islands, and a popular region that brings together elements of Japanese culture.
Today, we take a look at some must-visit locations around Takamatsu, including a new facility opening, must-visit spots for spring to early summer, food, and more.
Shikoku Aquarium – The largest aquarium in Shikoku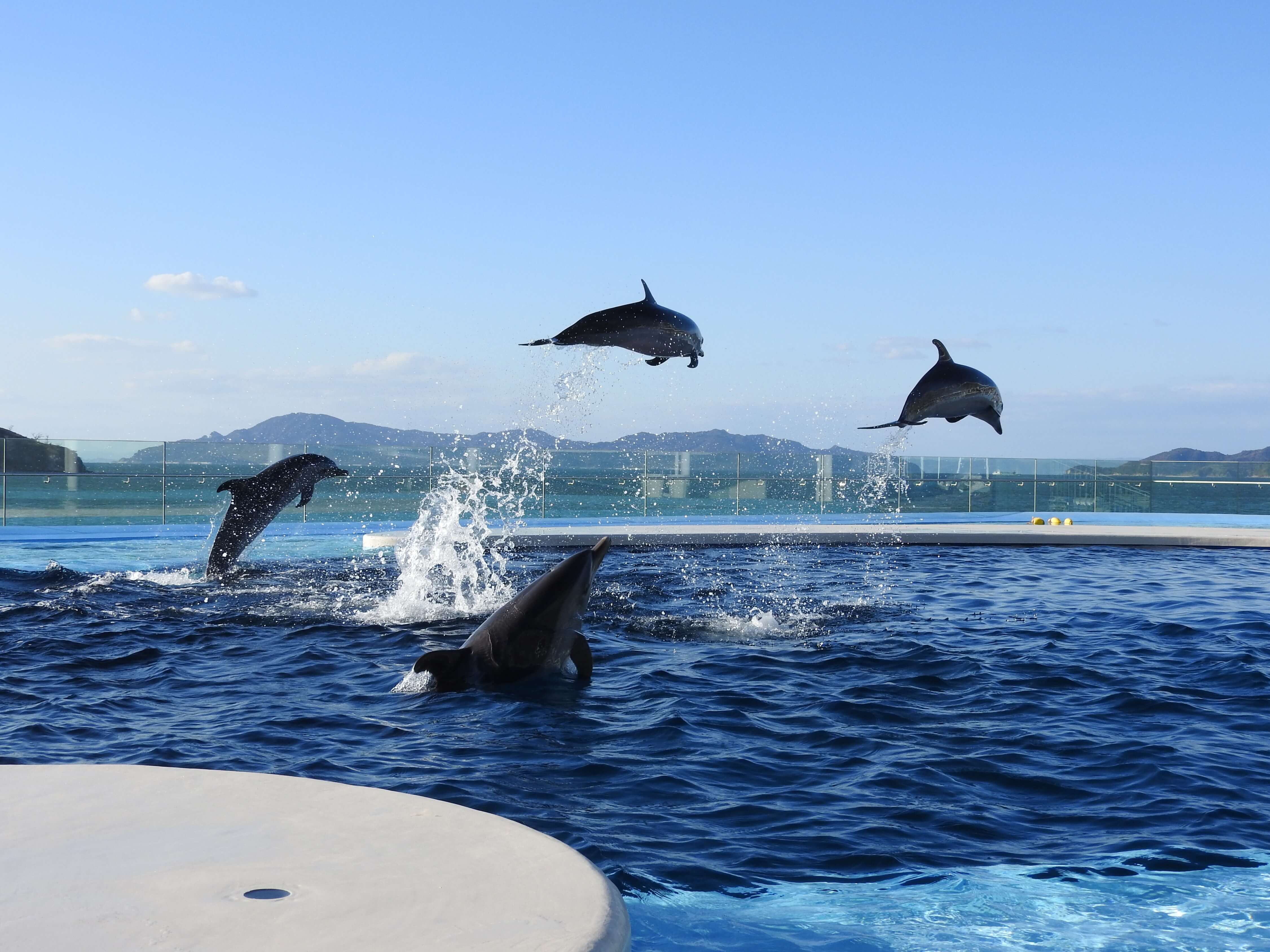 Shikoku Aquarium is set to be the largest across Shikoku when it opens its doors to the public on March 20, 2020. It's located inside Utazu Seaside Park in the town of Utazu where it will exhibit the creatures that live in Shikoku and feature the many different seaside landscapes located there. But the aquarium won't just stop at showcasing animals, it will also be a cultural facility where you can learn about the history, culture, and natural environment of Shikoku, and there'll be artwork perfect for the Setouchi Triennale contemporary art festival which is held around Seto Inland Sea every three years.
Shikoku Aquarium
Address: Utazu Rinkaikoen, 4-1 Utazu, Ayauta District, Kagawa
Opening Hours:
[March 20, 2020 – September 30, 2020] 9:00-18:00
[October 1, 2020 – March 19, 2021] 10:00-18:00
[Golden Week/Summer Break] 9:00-21:00
No Fixed Holidays
Price: General (16+ Years & High School Students) ¥2,200 / Children (Elementary School Students) ¥1,200 / Toddlers (3+ Years) ¥60
Official Website: http://shikoku-aquarium.jp/
Well-Known & Little-Known-Good Cherry Blossom Spots
Kagawa Prefecture is home to many spots that offer beautiful sounds and sights throughout the four seasons. Cherry blossom season is right around the corner in Japan, so let's take a look at some must-visit spots, both popular and little-known good ones.
■Well-Known Spots
Ritsurin Garden (Takamatsu)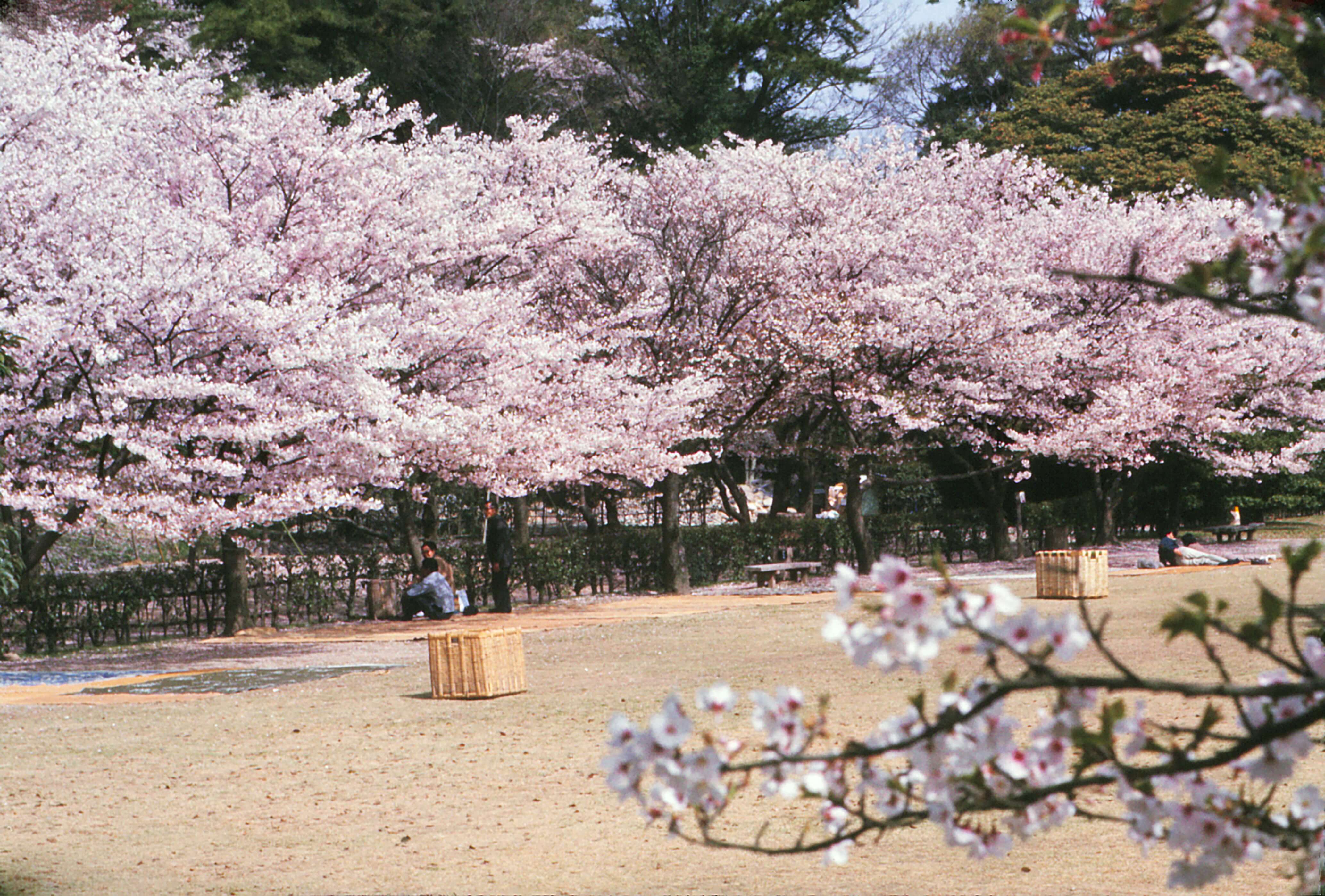 One of the most famous historical gardens in Japan, Ritsurin Garden is home to around 320 Yoshino cherry trees, whose pink colour reflects beautifully off the lake together with the 1,000 green pine trees.
Marugame Castle (Marugame)
Marugame Castle is one of only 12 castle in Japan to have an original wooden tenshu, or castle tower, built. From the great height of the castle's stone wall, which is the tallest in Japan, one can gaze down at 1,000 cherry blossom trees in bloom.
■Little-Known-Good Spots
Megijima (Takamatsu)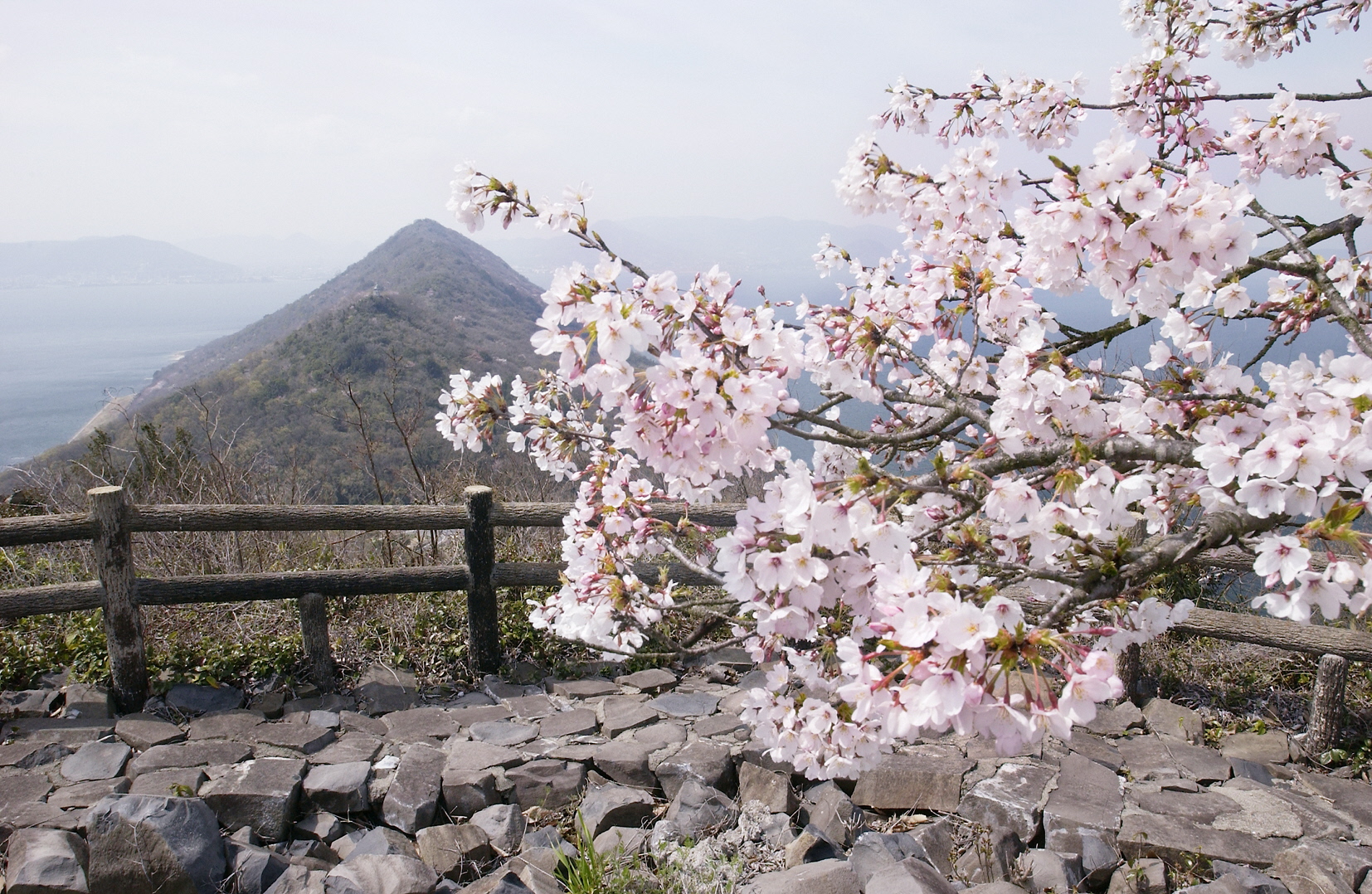 Around 3,000 cherry trees bloom on t he island, including Yoshino cherries, yama-zakura, and yae-zakura, which roll from the port to the lighthouse.
Asahiyama Forest Park (Mitoyo)
Asahiyama Forest Park is located on the peak of Mt. Asahi, up 238 meters high. There, you can witness 2,000 vibrant cherry blossom trees bloom in spring, including Yoshino cherries. The park's observation deck is popular too, offering a 360° panoramic view.
Experience the world of bonsai in Kagawa, the only place in Japan which produces pine bonsai trees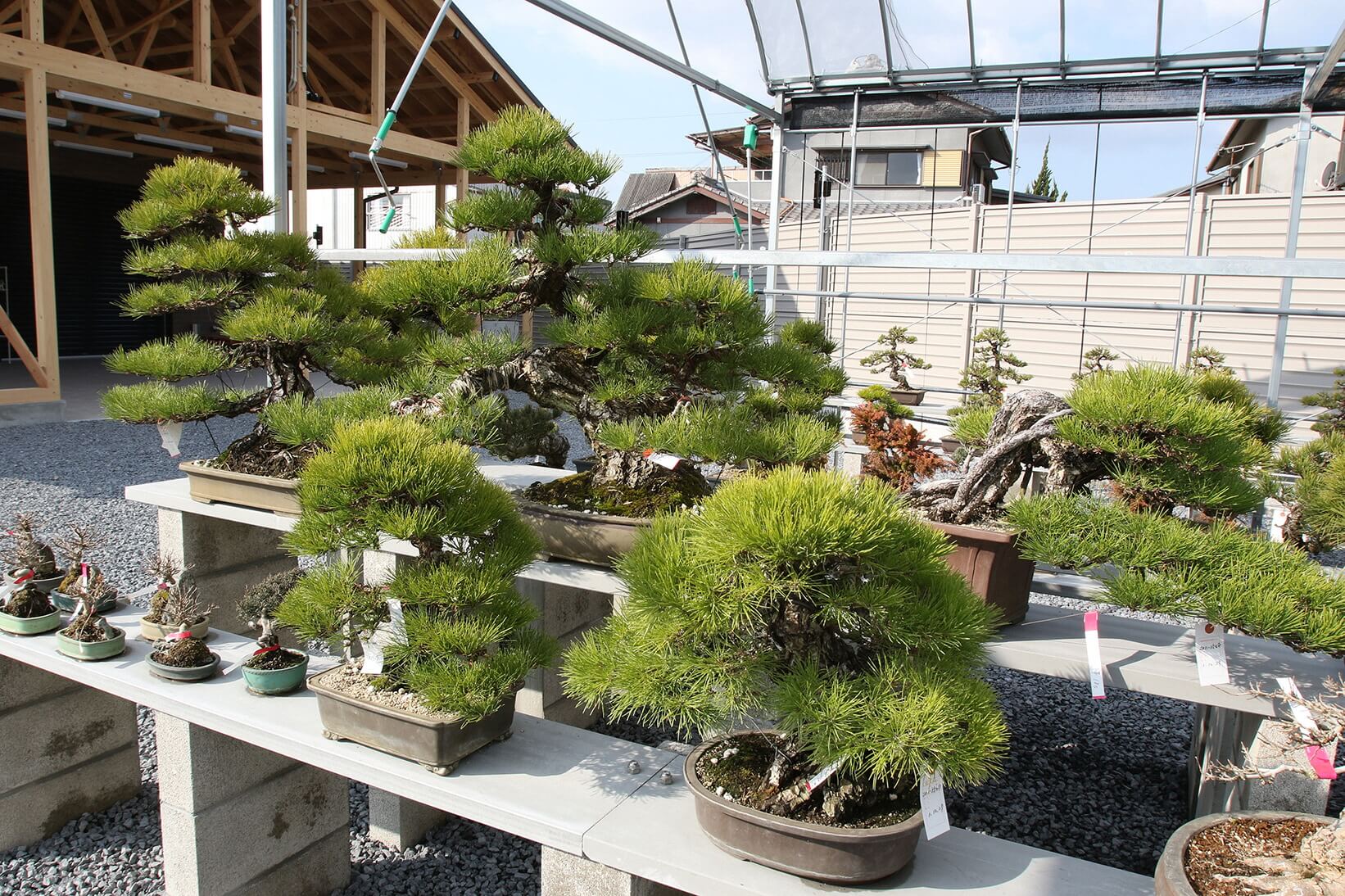 Interest in bonsai trees continues to grow every year not just in Japan but overseas too. The number of people incorporating them into their lives as interior decoration is on the rise. Kagawa Prefecture is the only place in Japan which produces pine bonsai trees, the largest places being Kinashi and Kokubunji in Takamatsu. There are around 60 bonsai makers in both of these towns, so you are sure to spot some if you walk through them.
Official Website: https://takamatsu-bonsai.com/en/
The new Takamatsu Bonsai no Sato is also set to open on April 17, which will include an information centre providing information on bonsai culture in Takamatsu, and there will be workshops too. Whether you're new to bonsai or a pro, there's something for everyone to enjoy.
Takamatsu Bonsai no Sato
Grand Opening: April 17, 2020
Address: 353-1 Kokubunjichō Kokubu, Takamatsu, Kagawa
Travel to Kagawa this spring to enjoy the cherry blossoms and pay a visit to the new Shikoku Aquarium.
RELATED ENTRIES
The Jellyfish Kaleidoscope Tunnel Transforms for Halloween at 'HALLOWEEN in Sumida Aquarium' Event

Between October 1 and 31 2021, Sumida Aquarium will be hosting the 'HALLOWEEN in Sumida Aquarium' event, where you can enjoy an exciting Halloween alongside the Jellyfish. 

 

A workshop will be held at the event, teaching guests all about the floaty, mysterious and ghost-like jellyfish.

The aquarium's famous 50m 'Kaleidoscope Tunnel,' which is formed of 5,000 mirrors, will be transformed into a Halloween wonderland for the 'Jellyfish and Halloween' event. Eight aquariums are embedded into the walls, with colorful background panels which feature Halloween motifs such as witches and pumpkins. The jellyfish look just like festive ghosts!

Moon Jellyfish Aquarium in the Kaleidoscope Tunnel 

Each aquarium introduces seven mysterious facts about jellyfish – For example, did you know that jellyfish have no heart, and have tons of eyes?

The mysterious tunnel wall is covered in images of cute jellyfish that transform into ghosts and jack-o-lanterns, while Halloween themed music plays in the background.

A jellyfish comparison workshop


A jellyfish comparison workshop will also be held at the aquarium's Aqua Academy. Young children can participate in the workshop which explains the visual differences between different types of jellyfish, while crafting a cute jellyfish mobile under staff supervision.

Spend this Halloween at the incredible Sumida Aquarium!

Nihonbashi Art Aquarium Museum Closes for Renewal and Relocation

The Nihonbashi ART AQUARIUM will be closed on September 26 2021 to make way for new exhibits and works. The museum is scheduled to be relocated in the first half of 2022.

The ART AQUARIUM Museum opened in Nihonbashi, Tokyo on August 28 202 with the concept of "a museum where life dwells." This will be the largest renewal in the history of the museum Museum, opened by writer and general producer Hidetomo Kimura, with the addition of more exhibits and new and improved interactive areas.

The Nihonbashi Art AQUARIUM Museum opened alongside the 2020 Tokyo Olympics and Paralympic, with the expectations that visitors would come from both within Japan and overseas, thanks to the exhibitions which easily explain and represent Japan's proud traditional culture and performing arts, but due to Covid restrictions, foreign tourists are still unable to enter the country. Despite this, the Museum saw many customers and with the closing of the Olympic and Paralympic Games, the museum will be closed in preparation to relocate to the new ART AQUARIUM. If you want to see the Nihonbashi location for yourself then this is your last chance!

In addition, the "ART AQUARIUM" digital tour is being held from September 12, allowing you to appreciate the Museum in a digital format until the reopening.

Make sure to check out the Nihonbashi ART AQUARIUM while you have the chance!

Information

ART AQUARIUM Museum

Address::1-3-9 Nihonbashihonchō, Chuo-ku, Tokyo

Opening Hours: 10:00~19:00 (L.A 18:30)

Official Site: https://artaquarium.jp

'átoa,' Part Art Museum and Part Aquarium, Opening in Kobe

Blending living creatures with art, átoa, a new urban aquarium, will open in Kobe's Shinkocho on October 29, 2021. New images have just been revealed, and we now have an idea of what the interior will look like!

'átoa' comes from a combination of the words 'aquarium' and 'art,' and as the name suggests, the space will blend over 100 pieces of digital and performance art with 3,000 ocean creatures to provide a never-before-seen experience.  

The exterior of the Kobe Port Museum looks like a contemporary art gallery

The stairway leads guests to a cave entrance, making the visit feel more like an adventure

'MARIN NOTE – The Movement of Life' embodies underwater life 

'ELEMENTS – The Forest of Spirits' welcomes you to a foggy sea of trees

Light cutout show by famed cutout artist Atsumi Sakai

A mysterious walk through a traditional Japanese garden

'PLANETS,' a journey through the darkness of outer space and the deep sea

Food & drink offerings worthy of posting on social media

A spectacular view of the Kobe Bay area
イント

átoa original products on sale

Rokko, the land on which Kobe City sits, is said to have been formed over one million years ago by the upheaval of the Earth and consistent water erosion. The Kobe Port Museum (KPM), where átoa is located, has long attracted visitors with its unique exterior, embodying the ancient origins of the surrounding lands.

átoa will be divided into eight different zones, each with its own theme and distinctive presentation. Visitors will first enter the 'Cave of Beginnings,' where fish-shaped lights reflected on the walls and floor lead you deeper into the space, as if through a kaleidoscope. 

After emerging, 'MARIN NOTE – The Movement of Life,' a visual embodiment of underwater life, will greet you. The sound and scents of the sea will surround guests, with a cylindrical water tank at the center of the room filled with zebra sharks, spotted garden eels, and many more underwater creatures. 

On the second floor, enter 'ELEMENTS – The Forest of Spirits,' a foggy sea of trees straight out of a fairy tale. This is where you can find freshwater fish, amphibians, and adorable tree-dwelling animals not typically found in aquariums, like woodchucks! This is another highlight of átoa: you might find more animals you wouldn't expect!

The third floor houses both 'MIYABI' and 'PLANETS,' where guests can enjoy a 'theatrical aquarium experience.' Discover Atsumi Sakai's famed cutout art in the 'MIYABI' area, meant to simulate a Japanese garden. Enjoy the magical experience of fish swimming just beneath your feet as you stroll along a glass-covered floor. 

The 'PLANETS' area houses AQUA TERRA, one of Japan's largest spherical water tanks, with a diameter of 3 meters. Guests are welcome to ponder the vastness of both outer space and the deepest stretches of the sea. The area is bathed in the light of countless stars thanks to optical fibers embedded in the floor, while mist will continuously pour from above. 

Housed on the fourth floor, an outdoor exhibit, the 'SKYSHORE Sky Garden,' will soothe your soul as you play with only the most adorable marine life, from penguins to otters. This is also where visitors can enjoy the átoa cafe, offering a lineup of Instagram-worthy food and drink. 

The observation deck 'ROOF TOP' also provides a breathtaking view of Kobe. Whether you visit during day or night, take in the views of Kobe Harborland and Meriken Park to your heart's content. A full museum shop will be stocked with adorable plushies and other original products. 

 

Information

átoa
Address: 7-2, Shinkocho, Chuo-ku, Kobe, Hyogo
Open Date: October 29, 2021
Hours: 10:00-21:00 (Open Every Day)
Official Site: https://atoa-kobe.jp

Gas Mask Plant Pots Showcased as Part of TENEO's Exhibition Tour

Japanese men's brand TENEO and Shibakusa Pottery, which was founded in 1841 in Hida-Takayama, are set to begin their first exhibition tour on July 9 which aims to make traditional Japanese craftsmanship part of our modern lives as contemporary art.

FULL HAND MADE with HAMAMOTO 

TENEO is rooted in the concept of combining and evolving the differing cultures and backgrounds of Japan and France. Shibakusa Pottery has been producing pottery in Gifu's city of Takayama since the Edo Period and operates on the motto of "Handing down tradition is on the decline; tradition is the continuation of innovation." Both TENO and SHibakusa have come together to launch a project that aims to develop and advance traditional craftsmanship, and so they are opening a series of exhibition pop-up shops beginning at DiEGO Omotesando in Tokyo on July 9 before heading to Discover Japan Lab. in Shibuya PARCO, g GIFT AND LIFESTYLE in Roppoingi Hills, and elsewhere.


Pre-orders for the products to be showcased at the pop-up shop are now available to pre-order online in Japan at TENEO and will be shipped in October. Exhibits include works by the young bonsai master Yusuke Hamamoto, flower arrangements Ayayoshi Ozono who maintains long-time traditional Japanese styles and techniques, and more.


The project will  collaborate with the international tattoo artist Hiro in October as well as many other traditional artists and craftsmen from inside and outside Japan. The pop-up shop also sees the release of the 'GAS MASK POT/VASE.' The purpose of these works is to show people new forms and ways of expressing tradition.

Information

TENEO POP UP  

Location: DiEGO Omotesando
Running: July 9, 2021 – July 24, 2021

Address: Oriental Harajuku 205, 4-17-8 Jingumae, Shibuya, Tokyo

Opening Hours: 13:00-18:00 (Wednesday to Saturday only)
Official Website:  https://www.di-ego.net

Location: Discover Japan Lab.
Running: July 30, 2021 – August 5, 2021

Address: 15-1 Udagawacho, Shibuya, Tokyo

Opening Hours 11:00-20:00
Official Website: https://shibuya.parco.jp/shop/detail/?cd=025804

Location: g GIFT AND LIFESTYLE
Running: August 6, 2021 – End of August 2021

Address: Roppongi Hills HILLSIDE B1F, 6-10-2 Roppongi, Minato-ku, Tokyo
Opening Hours: 11:00-21:00
Official Website: https://g-roppongi.jp



Project Details: https://prtimes.jp/main/html/rd/p/000000003.000068928.html

TENEO Official Website: https://teneo.work

Sakura Miku Blossoms On Merchandise at Hirosaki Sakura Matsuri 2021 in Aomori

Japanese anime, game, and hobby merch site CharaAni released a new collection of Sakura Miku merchandise on Monday in collaboration with the Hirosaki Sakura Matsuri 2021 festival.

Hirosaki Sakura Matsuri 2021 x Sakura Miku Line-Up

Folders | ¥450 Each (Tax Included)

Tapestries | ¥3,500 Each (Tax Included)

Acrylic Stands | ¥1,500 Each (Tax Included)

Holographic Pins | ¥550 Each (Tax Included) *Blind box, designs are random

Reversible Blankets | ¥5,500 Each (Tax Included)

Scarf Towel (Art by iXima) | ¥2,000 (Tax Included)

Happi (Art by iXima) | ¥6,000 (Tax Included)

Hand Towel (Art by Mamo) | ¥1,000 (Tax Included)

Motel Key Ring (Art by iXima) | ¥1,500 (Tax Included)

Teacups | ¥1,700 Each (Tax Included)

Flat Pouch (Art by iXima & Mamo) | ¥2,500 (Tax Included)

Drum Bag (Art by iXima) | ¥6,500 (Tax Included)

Full Graphic T-Shirt (Art by Morichika) | ¥5,500 (Tax Included)

Full Graphic Zipper Hoodie (Art by Hechima) | ¥9,900 (Tax Included)

Fashion Mask (Art by iXima) | ¥2,200 (Tax Included)

Desk Mat (Art by iXima) | ¥3,300 (Tax Included)

Shitakawa Rayaki Dove Whistle | ¥2,200 (Tax Included)

Music Box: "Haru o Matsu Hito" – PolyphonicBranch feat. Hatsune Miku

The Sakura Miku x Hirosaki Sakura Matsuri 2021 collection invites on board four artists: iXima, Mamo, Hechima, and Morichika who have created original artwork for the line-up. The items can be bought both at the festival and online.

The collection also includes Sakura Miku-inspired dove whistles made by Shitakawa Rayaki Tsuchi Ningyo, a clay doll company that has been around for over 200 years. The company began in the latter half of the Edo Period when Takaya Kanegura, who had learned how to make ceramics in the town of Chikuzen in Fukuoka, was employed by the Hirosaki Domain to build a furnace.

Miku fans can also get their hands on a music box which features an original song created for the festival called Haru o Matsu Hito ("Person Waiting For Spring"). It features artwork by iXima.

Art by iXima / Mamo / へちま / もりちか © Crypton Future Media, INC. www.piapro.net

Japan's Biggest Goldfish Museum Reopens After Refurbishments

The Kingyo Museum, which stands in Nara as the biggest goldfish aquarium and museum in Japan, reopened on April 27 after undergoing refurbishments.

AQUA oasis, an aquatic display and power spot

JAPANESE AQUARIUM DISCO

JAPONE Lane

Goldfish have been tied to Japanese culture since the beginning of the 16th century during the Muromachi Period when they were imported from China. The city of Yamatokoriyama in Nara Prefecture is the oldest location in Japan that has been raising goldfishes.

Due to COVID-19, many summer festivals and events where goldfish would be present have been cancelled up and down the country. That's where Kingyo Museum's renovations come in as a way to bring in tourists and sightseers. The museum has expanded to almost double its previous size to bring in new areas that utilise projection mapping and art, such as the AQUA oasis and the JAPANESE AQUARIUM DISCO which has brought in Japan's first die-cut fish tanks. Visitors can enjoy 38 of Japan' most prominent goldfish species, from familiar faces to rarer kinds.

Information

Kingyo Museum

Reopened: April 27, 2021

Opening Hours: 10:00-18:00 (Last Entries 17:30)

Official Website: https://kingyomuseum.com/

Experience an Indoor Hanami Cherry Blossom Flower Viewing at Ofuro Cafe Bijinyu

Ofuro Cafe Bijinyu is now hosting its "Air Hanami" event where customers can enjoy a safe and socially-distanced Hanami flower viewing experience this spring.

Ofuro Cafe is a relaxing space that feels like you've been invited to a friend's house. You can enjoy coffee, magazines, the massage chair, rent a PC, and more, all for free.

In the middle of the cafe is a 3-meter tall cherry blossom tree to recreate that Japanese springtime feel. There are also some cherry blossom-themed souvenirs available for purchase.

With social gatherings and outdoor picnics being restricted in Japan for this year's Hanami season, Ofuro Cafe offers a space where people can do it safely. They can chat, read a book, play board games, and more beside the cherry tree for a tranquil flower-viewing experience.

Information

Ofuro Cafe Bijinyu

Address: 15-15 Kagoue, Aoi Ward, Shizuoka

TEL: 054-252-1126

Ofuro Cafe Bijinyu Official Website: https://ofurocafe-bijinyu.com/

Cherry Blossom Chocolate and Soda Releases From MAISON CACAO

Japanese aromatic raw chocolate brand MAISON CACAO is launching a new Kamakura-based brand called Shiki to Maison ("Four Seasons & Maison") which will feature chocolates that capture the events and culture found throughout the four seasons in Japan.

The first entries to the series are cherry blossom chocolates which are available from March 26 to April 4, as well as cherry blossom drink which can be enjoyed on March 27 and 28.

 

Aroma Raw Chocolate SAKURA ¥2,200 / Cacao Vinegar Soda SAKURA ¥550 (Before Tax)

Aroma Raw Chocolate SAKURA

Indulge in a box of these luxury cherry blossom chocolates which are made with 100% cacao powder which have a refreshing white chocolate aftertaste. The chocolates are made with cherry blossom as well as a fresh cream laced with salt-pickled cherry blossom. They also include a paste made from liquid drawn from cherry blossom petals. It's a taste of Japanese spring with every bite.

Cacao Vinegar Soda SAKURA

This springtime beverage includes a cacao vinegar made from cacao pulp and is coupled with fragrant cherry blossom. This one is available at the Komachi and Cacao Hanare branches as well as at CHOCOLATE BANK.

Information

Shiki to Maison Sakura Sweets

Japanese Product Name: 四季とメゾン 桜スイーツ

Serving: March 26, 2021 – April 4, 2021

MAISON CACAO Official Website: https://onlineshop.maisoncacao.com/

Japanese Springtime Flowers Bloom a Delicious Menu at TREE by NAKED Yoyogi Park

Spring has arrived at TREE by NAKED Yoyogi Park, a cafe run by NAKED that's located in Yoyogi Park in Shibuya, Tokyo. On Monday, the cafe launched a seasonal menu which incorporates a variety of spring flowers like cherry blossoms, showy's baby breath from Kumamoto, keiou-zakura from Yamagata, and more.

TREE by NAKED Yoyogi Park first opened in July 2017. It's an experience-based art restaurant where customers can enjoy Japan's latest cutting edge technology and next-generation gastronomy. Its popularity has risen rapidly, earning itself a reputation for offering an experience that stimulates all five of the senses, as well as for its photogenic interior decor.

With the pandemic restricting travel in Japan, people are unable to visit places far away across the country, and so the cafe is bringing a little bit of different places around Japan, namely their flowers, in collaboration with JA Kumamoto Uki and JA Yamagata.

Kumamoto is the only place in Japan that grows show's baby breath. They are raised with the prefecture's rich water and soil to blossom beautiful white and pink. These flowers can not only be enjoyed at TREE by NAKED Yoyogi Park as decorations, but customers can actually buy a bouquet of them too. Thanks to the skills of producers, the flowers can be grown out of season over a long period running from December to April, allowing people to enjoy their gorgeous springtime hues even if it's not spring.

Açaí Lemonade – Eat In ¥825 / Takeout ¥810

Cherry Blossom & Strawberry Nicecream – Eat In ¥770 / Takeout ¥756

"Power & Healthly" are the concepts for the lunch and cafe-time menu which includes both food and drink. The cafe's popular homemade açaí lemonade has been turned into a springtime version with fresh cherry blossom petals. There's also a vegan-friendly ice cream made with banana, avocado, soy milk, and a blend of strawberry and cherry blossom. It has a slight salt tang to it.

Vegan Cherry Blossom Latte – Eat In ¥770 / Takeout ¥756

Vegan Avocado & Sprout Sandwich – Eat In ¥1,100 / Takeout ¥1,080

The cafe's popular cherry blossom latte from last year returns with a soy milk base. There's also sandwiches, including a vegan one fried in coconut oil.

Strawberry Mille-Feuille – Eat In ¥1,650

The cafe's strawberry mille-feuille is so popular that they have to make a limited batch each day. It's even been featured on Instagram. With the strawberry season here, customers can enjoy fresh whole strawberries topping their dessert.

The cafe will also be running an evening cafe and bar experience with a range of desserts, food, and alcohol.

Information

Spring Menu

Released: March 15, 2021

Where: TREE by NAKED Yoyogi Park

Address: 1-10-2 Tomigaya, Shibuya, Tokyo

Opening Hours: 11:00-20:00 (EVENING CAFÉ & BAR TIME from 16:00) *Last orders at 19:00

Closed: Tuesdays/Wednesdays

TEL: 03-6804-9038

TREE by NAKED Yoyogi Park Official Website: https://tree.naked.works/yoyogi/

Snoopy Cherry Blossom Marshmallow Latte and Lemonade Serve Up at PEANUTS Cafe Nakameguro This Spring

PEANUTS Cafe Nakameguro is now serving up two new cherry blossom beverages for the spring season: the Sakura Lemonade and Sakura Charred Marshmallow Latte, both of which are now available to order until April 11.

Sakura Charred Marshmallow Latte ¥700 (Before Tax) / Sakura Lemonade ¥650 (Before Tax)

PEANUTS Cafe Nakameguro serves limited-time drinks every cherry blossom season in Japan, and this year is no different. Both beverages capture the cute pink tones of the country's national flower which invite feelings of springtime walks and Hanami flower viewing.

(C) 2021 Peanuts Worldwide LLC

Information

PEANUTS Cafe Nakameguro Spring 2021 Drinks

Serving: March 20, 2021 – April 11, 2021

Address: PEANUTS Cafe Nakameguro, 2-16-8 Aobadai, Meguro-ku, Tokyo

TEL: 03-6452-5882

Official Website: http://www.peanutscafe.jp/

Kirby Café Begins Serving its Spring Picnic Themed Menu

The Kirby Café branches in Tokyo and Hakata rolled out their Spring 2021 menu on Friday which is set to run until June 6. Themed on a springtime picnic, the line-up includes three items: six siz different temari-zushi servings, cherry blossom mochi, and a cherry blossom latte, all inspired by the Kirby video game series.

The Menu

Cherry Blossom Temari-zushi: Eat In ¥2,178 / Takeout ¥2,138

A serving of six sushi rolls perfect for a spring picnic. Each roll features designs that will be instantly-recognisable to Kirby fans.

Souvenir – Lunchbox (4 Designs)

Kirby's Spring Search | ¥1,078 (Tax Included)

Kirby is playing hide and seek under the cherry blossom tree in this cute dish which is adorned with shiny coloured candy.

Cherry Blossom Latte | ¥968 (Tax Included)

A light pink-coloured cherry blossom latte with a touch of salt. Mix everything together for a tasty sipping experience.

Cherry Blossom Loungewear Collection by gelato pique Arrives in Time For Spring

Japanese luxury loungewear brand gelato pique is readying itself for spring with its new pink cherry blossom-inspired 'SAKURA COLLECTION,' set to release at gelato pique stores and its online store on March 19.

The Line-Up

'Smoothie Light' Scallop Cardigan ¥6,820 (Tax Included) / 'Smoothie Light' Scallop Long Cardigan ¥7,480 (Tax Included)'

The 'Smoothie' cardigans are made of light material that's smooth to the touch and come in cute designs.

Petal Motif Satin Shirt ¥6,820 (Tax Included) / Petal Motif Satin Short Pants ¥4,620 (Tax Included)

Pink satin loungewear adorned with gorgeous petals.

Tiered Dress ¥8,140 (Tax Included)

An airy cotton dress with a beautiful feminine silhouette.

Organdy Eco Bag ¥2,640 (Tax Included) / Mask Pouch ¥2,420 (Tax Included) / Mesh Mini Pouch ¥2,640 (Tax Included) / Mesh Pouch ¥2,640 (Tax Included) / Mesh Vanity Pouch ¥3,520 (Tax Included)

Sort your cosmetics and bits 'n' bobs with this heart-filled collection of pouches, and store your face mask away safely with the mask pouch.

Hair Mist ¥1,870 (Tax Included) / Hand Soap ¥1,034 (Tax Included)

gelato pique's popular hair mist and hand soap arrive in spring season limited-edition packaging.