Download Official Free Doraemon Wallpapers From Doraemon Channel
Doraemon Channelーthe official website for Doraemonーhas opened a new download service where you can download free wallpapers from the Doraemon anime series.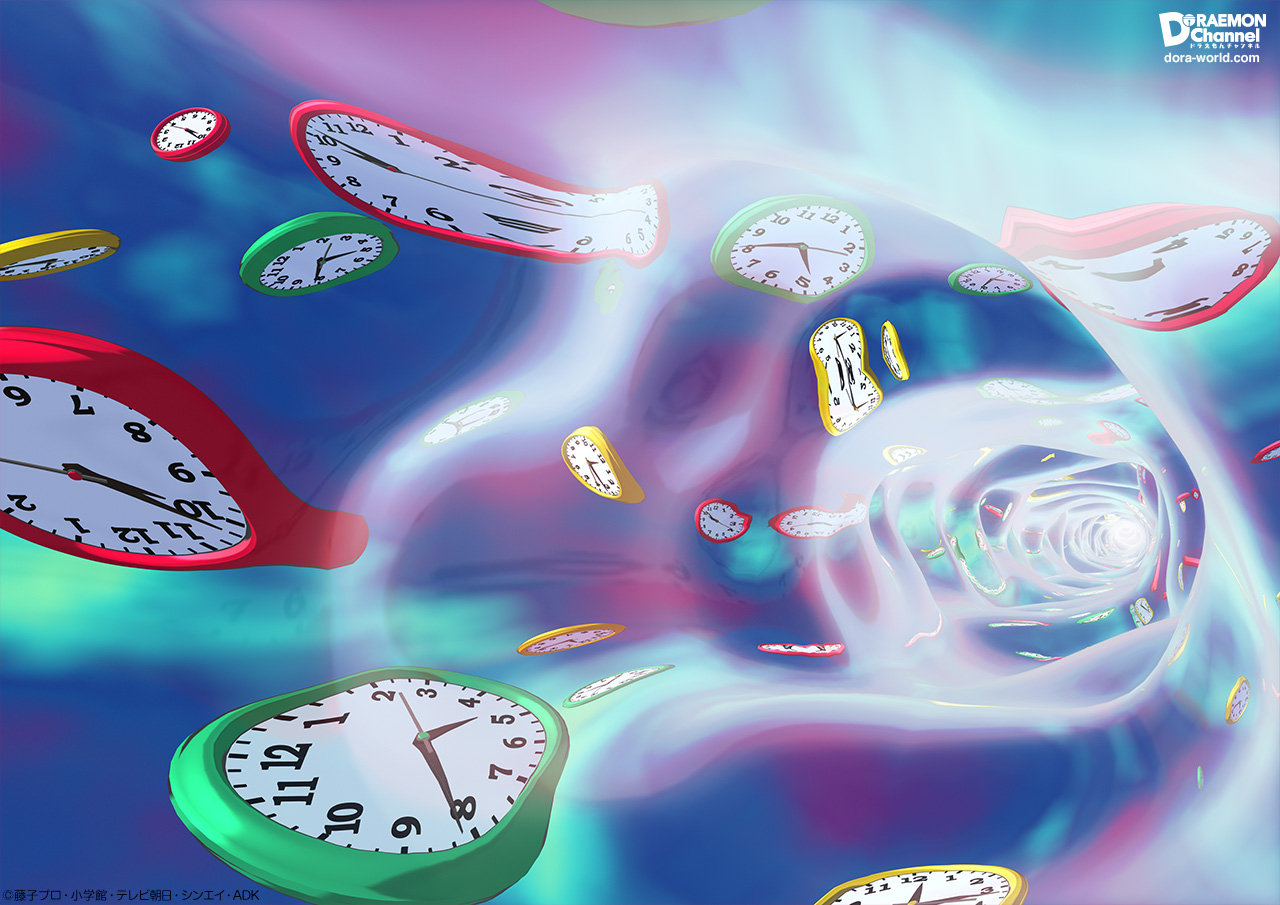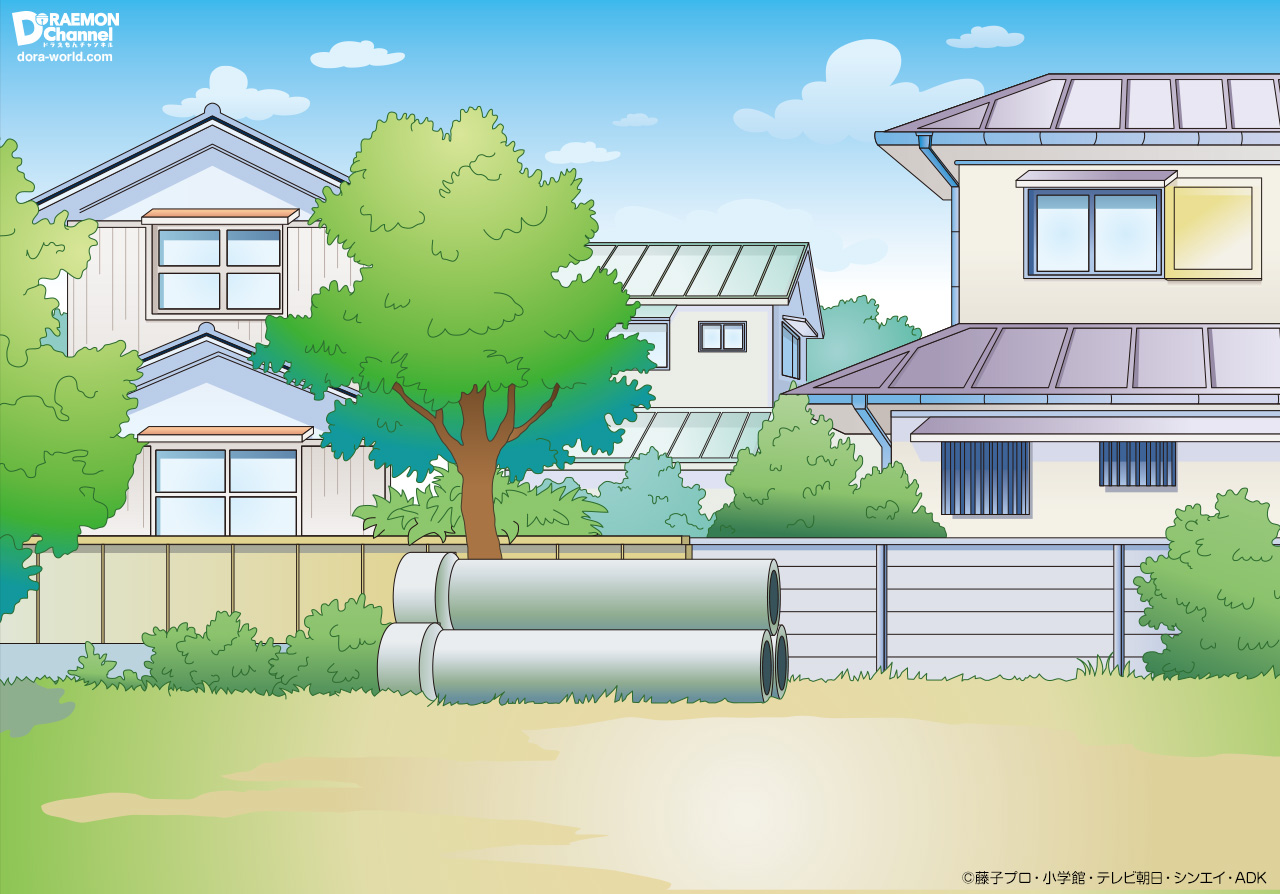 Designs are taken from familiar scenes in the anime such as inside the time machine, Nobita-kun's bedroom, the iconic Open Lot with the pipes, and more.
You can use them as desktop wallpapers or as video call backgrounds. The wallpapers were created in response to the lockdown measures and restrictions on going outside to bring a little light into people's lives.
Download your favourite one now from the link below.
RELATED ENTRIES
McDonald's Japan Launches Festive Doraemon-Themed Summer Sweets

On August 5, McDonald's Japan will begin selling some summer-only sweets! The McShake Doraemon Ramune and Doraemon Choco Banana Pie items are based on a summer festival, and the packaging will feature adorable Doraemon imagery. 

These treats will bring back memories of summer festivals, with popular flavors like chocolate banana and ramune. Each sweet will be available in a total of six newly-designed packages, so you might need to buy a few until you get your favorite character!

McShake Doraemon Ramune

The McShake Doraemon Ramune features the nostalgic flavor of ramune and a creamy texture. Two types of ramune flavors were used to create a taste that will keep you coming back for more, and citrus flavors were added to create a refreshing flavor perfect for summer. This tasty treat is available in three versions–Doraemon, Nobita, and Gian.

Doraemon Chocolate Banana Pie

The Doraemon Chocolate Banana Pie consists of a crispy pie crust packed with banana filling and a rich chocolate sauce. Fans of Doraemon can grab this pie in three different sleeves–Dorami, Shizuka, and Suneo.

※Product images for illustration purposes only. Actual products may vary.

Happy Meal

Round 1: August 5 – August 11

Round 2: August 12 – August 18

In addition, Doraemon-related items will be packed with every Happy Meal starting August 5.

Tasty Half-Moon Sandwiches Coming in Second Doraemon Tokyo Banana Collaboration

Doraemon Tokyo Banana Half-Moon Sandwiches are coming on April 1, 2022! These tasty snacks come in a pack of eight and are sure to make the perfect gift.

This release of Doraemon Tokyo Banana is celebrating the 30th anniversary of the Tokyo Banana brand and the 50th anniversary of Doraemon. Why not enjoy your daily snack time with these cute treats?

Each sandwich is filled with chocolate-banana cream with the dough baked into a crispy, savory crust with a winking Doraemon on both sides.

©Fujiko-Pro,Shogakukan,TV-Asahi,Shin-ei,and ADK ※画像はイメージです

'Doraemon: Nobita's Little Star Wars 2021' Film Inspires Limited Edition Ukiyo-e Prints

Fans of Doraemon and traditional Japanese artwork won't want to miss this special collaboration! On March 30, preorders will open for ukiyo-e prints inspired by the film 'Doraemon: Nobita's Little Star Wars 2021.' These limited-edition pieces were created by Iwano Ichibei, a Living National Treasure.

The prints show Doraemon and friends along with the alien Papi and the special gadget the "Small Light." The tool is giving off light depicted in a traditional Edo pattern believed to bring good luck, and the characters are shown inside its silhouette. 

Ukiyo-e Woodblock Print Production

Engraving by Craftsman

Printing by Craftsman

First, a sketch is made, and a monochrome version of the print is carved. After carving a number of woodblocks for each color and using them to rub the painting tirelessly to bring it to life, one single woodblock print is completed. 

 

 

 



The extremely delicate and advanced techniques these craftsmen utilize have been passed down from the Edo period. Imagine having one of these beautiful pieces hanging in your home!

Information

'Doraemon: Nobita's Little Star Wars 2021' Commemorative Ukiyo-e Prints

Preorders Open: March 30, 2022
Price: ¥33,000 (Excluding Tax and Shipping Charges)

Quantity: 300
Painter: Living National Treasure Iwano Ichibei 
Online Shop: http://ukiyoework.com/

Doraemon Reappears as a Traditional Japanese Candy

The Tabemas brand transforms popular characters into traditional Japanese sweets. A new chilled Doraemon dessert is now available at Lawsons locations nationwide, but it might be too cute to eat.

Everyone's favorite robot cat is showing off two distinct impressions in this 2022 release. Do you like the winking Doraemon or the playful one with his tongue sticking out?

Be sure to try one of these intricate sweets! You don't need to visit a traditional sweets shop to get an authentic taste of Japan.

(C)Fujiko-Pro,Shogakukan,TV-Asahi,Shin-ei,and ADK

Haircare Brand Merit Launches Limited-Edition Doraemon Bottle

The haircare brand Merit will launch limited-edition bottles featuring the beloved character Doraemon on February 5, 2022.

Merit Shampoo & Conditioner Set (480ml x2)

Merit Foaming Kids Shampoo + Refill (300ml +2 40ml)

The company released its first Doraemon bottle design last year, and in response to overwhelmingly positive feedback, Merit is bringing the bottles back with brand new packaging.

Merit Foaming Kids Shampoo + Refill for Tangled Hair (300ml + 240ml)

 

This year, the bottles also come with AR camera content for families to enjoy together. By holding a camera up to the bottle, Doraemon will appear for a special photo shoot!

©Fujiko-Pro,Shogakukan,TV-Asahi,Shin-ei,and ADK

Hat maker CA4LA to Unveil the First Set of Special Collection in Collaboration with DORAEMON

Hat maker CA4LA has unveiled its first item, the "DORAEMON KNIT CAP," which had only been displayed in silhouette on its special site for the collection in collaboration with DORAEMON.

DORAEMON KNIT CAP ¥9,900 (Tax Included)



DORAEMON is embroidered across the front of the knit cap. When the knit cap is folded over, DORAEMON's worst enemy, a mouse, emerges!

The item will be available from December 10 at CA4LA retail stores nationwide, CA4LA online store, ZOZOTOWN, and CA4LA retail stores in Taiwan. The second set of items will be announced soon, so stay tuned!

Doraemon Appears in Traditional Ukiyo-e Woodblock Print Limited-Edition Release

Everyone's favorite robot cat is making a peculiar appearance inside a piece of famous Japanese art! Using traditional Ukiyo-e crafting techniques, the Hanzou company has successfully inserted Doraemon into the painting Fujimigahara in Owari Province by Hokusai, originally created between 1830 and 1832. The painting will be available to preorder online starting October 8, 2021, with only 300 copies available!

Ukiyo-e Woodblock Print Production Process

Engraving by Craftsman

Rubbing by Craftsman

First, a sketch is made, and a monochrome version of the print is carved. After carving a number of woodblocks for each color and using them to rub the painting tirelessly to bring it to life, one single woodblock print is completed. The extremely delicate and advanced techniques these craftsmen utilize have been passed down from the Edo period. 

The original painting was created after Hokusai turned 70, and took two years to complete. The painting is said to portray the view of Mount Fuji from Fujimi-cho, Naka-ku, Nagoya City. An eccentric piece for the time, looking closely shows that each and every line and dot was meticulously calculated. Note the vivid indigo sky and the abundance of blue shades that Hokusai loved to use. Doraemon and Nobita are shown having fun as they make barrels, a welcome departure from the more stoic figure in the original painting. 

Information

Doraemon Ukiyo-e Woodblock Print: Fujimigahara in Owari Province from the series Thirty-six Views of Mount Fuji

Preorders begin on October 8, 2021, at 12:00

Price: ¥46,000 (Tax and Shipping not Included)

Number of available copies: 300 

Echizen-Manufactured Washi Paper Provided by Iwano Ichibei

Online Shop: http://ukiyoework.com/

'UCC CAFE@HOME' Release Coffee to Match Doraemon & Dorami's Favorite Snacks

UCC Ueshima Coffee is currently developing the Food with Coffee themed 'UCC CAFE@HOME' selection, pairing snacks with a perfectly matching coffee. Doraemon is the latest to appear in the CAFE@HOME series in the new collaboration, designed by Sanrio. The new series features coffee and gifts based on the Doraemon characters' favorite snacks and was released on September 3, Doraemon's birthday.

CAFE@HOME Doraemon Series

UCC CAFE@HOME DORAEMON Dorayaki Suited Coffee VP10g: ¥281 (Tax Incl.)

UCC CAFE@HOME DORAMI Melon Pan Suited Coffee VP10g: ¥281 (Tax Incl.)




UCC CAFE@HOME NOBITA Caffeine-free Coffee VP10g: ¥281 (Tax Incl.)

Gifts

UCC CAFE@HOME Doraemon Secret Gadget Print 6-piece Set: ¥1,901 (Tax Incl.)


UCC CAFE@HOME Doraemon Open Lot Printed 6-piece Set: ¥1,685 (Tax Incl.)

Goods

Doraemon Mug (Dorayaki): ¥1,540 (Tax Incl.)

Doraemon Cotton Handkerchief (Yellow) ¥990 (Tax Incl.)

Present Campaign Freebie: Original Coaster

CAFE@HOME, main product and cafe brand of UCC Group's COFFEE STYLE UCC, are releasing a lineup of Doraemon themed coffees, each to be drank with the characters' favorite snacks: One to go with Doraemons beloved Dorayaki, one for Dorami's preferred Melon Pan, and a caffeine-free blend for the sleep-loving Nobita.

UCC has been researching coffee and food combinations for many years, using taste sensors to analyze both the coffee and food before diagnosing the comparability rating between each product. The company has patented their 'Food Matching System' technology, which has now been used to find out which coffee would be best suited to Doraemon's Dorayaki.

 

An in store campaign has been announced to celebrate the release of CAFE@HOME's Doraemon series, starting on September 3. During the campaign, customers who spend over ¥3,000 on CAFE@HOME's Doraemon series will receive a free coaster. The coasters are only available in store and are limited in quantity.

 

Taste the world of Doraemon for yourself with UCC CAFE@HOME's special coffee technology!

 

Doraemon Tokyo Banana Now Available by Mail-order Nationwide for Limited-time

Tokyo Banana World has started selling 8-packs of the new Doraemon Tokyo Banana by mail for a limited time. The treats will be available on the Tokyo Banana Official Online Shop until September 14. (Once they're gone, they're gone.) 

In the first week of release, the Doraemon Tokyo Banana sold over 150,000 units. 

Doraemon Tokyo Banana 'Found it!' (8-pack): ¥1,188 (Tax Included)

The Doraemon Tokyo Banana is a fluffy, gluten-free sponge cake baked in a Doraemon pattern with rich banana custard cream in the center. The treats come in a cute gift box adorned with Doraemon's smiling face. 

The sponge cakes come in 6 different designs, with the Takecopter design being the rarest. If you snag one, consider it good luck!

©Fujiko-Pro,Shogakukan,TV-Asahi,Shin-ei,and ADK

New Lottery Campaign Celebrates 10th Anniversary of Fujiko F. Fujio Museum

To celebrate the 10th anniversary of the Kawasaki-based Fujiko F. Fujio museum on September 3, a book fair lottery event featuring a variety of the manga artist's works is coming to bookstores nationwide starting August 13. For each specially-marked manga or book purchased, participants can grab a special sticker as a prize. These stickers are new versions of those from last spring's 'Not-only-Doraemon Sticker Lottery.' 

10th Anniversary Pin (©Fujiko-Pro/Shogakukan)

10th Anniversary Denim Doraemon Plushie (©Fujiko-Pro/Shogakukan)

*Images submitted from social media.

The prize stickers for the campaign don't only feature beloved characters from Fujio's beloved Doraemon series, but also familiar faces from Perman and Kiteretsu Daihyakka. These are perfect for decorating smartphone cases, notebooks, or anywhere that needs a manga makeover! 

There are also two secret stickers, along with two special rewards for lottery winners. You'll have to win to find out which characters are featured!

As part of this event, a special photo campaign using these stickers will be held from August 13 to September 30. Just follow the official Doraemon Channel Instagram and Twitter and post a photo featuring a prize sticker of your choice with the hashtag #NotOnlyDoraemonStickerLottery (#ドラえもんだけじゃないシール) to enter. 10 people will be randomly selected to receive both the 10th Anniversary Pin and Denim Doraemon Plushie!

Which sticker set would you choose? Who is your favorite Fujiko F. Fujio character? 

©Fujiko-Pro/Shogakukan

Special Area for Doraemon Tokyo Banana Opens in JR Tokyo Station

Popular souvenir brand Tokyo Banana is celebrating 30 years! These tasty treats are a must-buy for those visiting Japan, and now, a familiar face will be popping up at a special area in the JR Tokyo Station Tokyo Banana shop: Doraemon Tokyo Banana Tokyo Station opens on August 6, 2021. Our favorite blue robot-cat just turned 50 in 2020, and this is the perfect way to celebrate!

Doraemon Tokyo Banana 'Found it!' 

Shop Image

Package Design

The Doraemon Tokyo Banana is a fluffy, gluten-free sponge cake. Created to celebrate the original creation of these dreamy sweets, the special Doraemon Tokyo Banana Tokyo Station area is now open at JR Tokyo Station. Adorned with various super cute designs, you'll also be able to find these treats at convenience stores across Japan!

Visitors will also be able to purchase a special gift box, complete with a gently smiling Doraemon design. The box contains eight Tokyo Banana sweets, and is perfect as a souvenir for family and friends–or even for yourself! The sweets within are decorated with random Doraemon designs, so you'll have to open the box to find out which ones you got! This item is sure to bring joy to all Doraemon fans both young and old.

A two-pack Doraemon Tokyo Banana will also be available. Three different Take-copter varieties and three different Anywhere Door varieties will be on sale, each with uniquely adorable designs to make you want to collect them all. Be sure to check out this special area, and pick up some memorable gifts!

(Please note that the shop has certain quantities of each package, and not all packages may be available depending on the date.

This product is manufactured in the same facility as products containing wheat flour.)

©Fujiko-Pro,Shogakukan,TV-Asahi,Shin-ei,and ADK

This Doraemon Eco Bag Collection is Inspired by the Anime Character's Secret Gadgets

Japanese clothing retailer BLACK OJICO released two new eco bags as part of Sanrio's "I'm Doraemon" series on July 2.

Eco Bag・I'm Doraemon Small Light

Eco Bag・I'm Doraemon Time Cloth

The designs are inspired by two of Doraemon's Secret Gadgets: the Small Light which can turn other objects smaller, and the Time Cloth, which can advance or regress an object.

Information

BLACK OJICO "I'm Doraemon" Eco Bag

Released: July 2, 2021

Price: ¥900 Each (Before Tax)

Size: 60cm x 46cm

Material: 100% Polyester
Buy Online: https://www.ojico.net/