YOSHIKI Donates 10 Million Yen to National Center for Global Health and Medicine
YOSHIKI has donated 10 million yen (approx. $100 million) to Japan's National Center for Global Health and Medicine via YOSHIKI FOUNDATION AMERICA.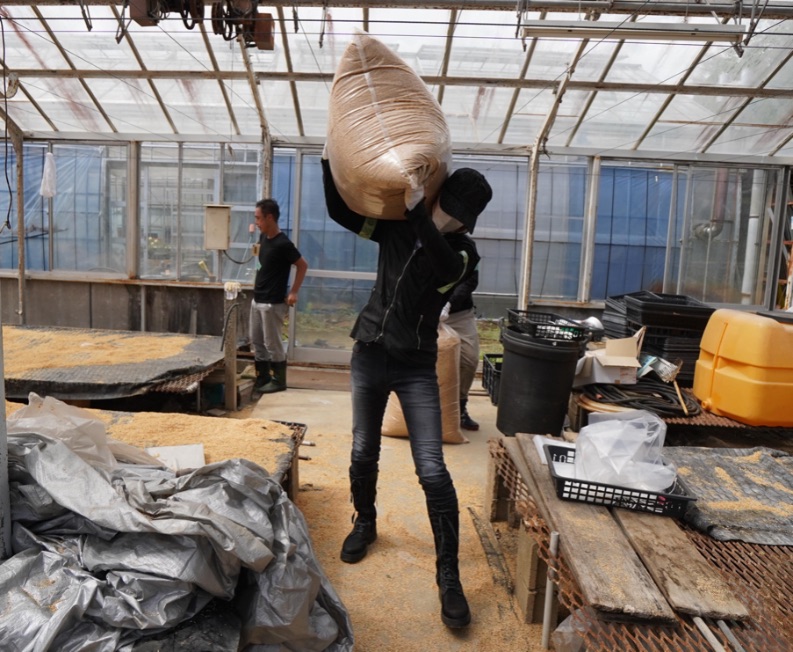 The National Center for Global Health and Medicine is a governmental medical institution researching infectious diseasesーincluding COVID-19ーas well as immunologic diseases, amongst other things. It is the only national polyclinic centre in Japan and has the biggest number of sickbeds in the country.
With the COVID-19 pandemic throwing the world into disorder, there are currently over 10,000 confirmed cases in Japan. It wouldn't be an exaggeration to see that Japan's medical care is on the verge of collapse. YOSHIKI donated the money in response to this situation to help support medical workers fighting on the front lines.
YOSHIKI | Comment
In the US, where I live, there are over 40,000 cases of deaths over the novel coronavirus. And I'm saddened to hear that the infection is spreading in Japan too. I still can't see any signs that it's being brought under control. The entertainment industry which I live for and all the industries out there, myself included, are feeling the effects financially and mentally. It's painful to see.
However, those we must all support the most right now in this situation are the people providing medical care to the patients affected by the coronavirus. I donated in the hopes that it can lend them strength, even if just a little.
And I hope that the thoughts of everyone worried while self-isolating now, and their actions, serves to lend strength to the people in the medical institutions a hundred timesーa thousand times more than what I donated […].
I also want to endeavour to support people as a musician too.
YOSHIKI donated $24,000 dollars to Meals on Wheels in Los Angeles last month to help support food shortages in the US. He also donated $100,000 to the COVID-19 Relief Fund which was created by The Recording Academy® and MusiCares© to help support struggling music artists who are having to postpone and cancel tours in response to the pandemic outbreak.
RELATED ENTRIES
YOSHIKI x Hello Kitty Goods Now Available at the Yoshikitty Online Shop

Yoshikitty, a character formed in collaboration between Hello Kitty and rock legend YOSHIKI, now has an online shop!


Yoshikitty first debuted in 2009 as a collaboration between YOSHIKI of X JAPAN and Sanrio's popular character Hello Kitty. The character's first goods collection sold out immediately, with additional items also selling out online the same day. Yoshikitty's popularity isn't limited only to Japan, with global fans also anxious to snag some of this sought-after merchandise.



Since 2015, Yoshikitty has been nominated for the Sanrio Character Awards, rising in popularity year after year and keeping up with other beloved Sanrio personalities.

To commemorate the eighth consecutive year of her appearance in the Sanrio Character Awards, the Yoshikitty Online Shop has opened its doors. Fans can now purchase a number of exclusive items whenever they please!

Opening Announcement Video

https://www.youtube.com/watch?v=YFDArLVYAuw

Pouch (3 colors: Purple, Red, Blue): ¥2,600 each (Tax Included)

Cushion (3 colors: Purple, Red, Gray):  ¥4,400 each (Tax Included)

To celebrate the shop's opening, a new collection of lace goods is on sale now, featuring the character alongside roses and musical notes in elegant black lace. Items available include pouches, tote bags, and plenty of other goods perfect for both everyday use and formal occasions.

©️ 2022 SANRIO CO., LTD. APPROVAL NO.L630057    

©️ 2022 Japan Music Agency Co., Ltd.

BAND-MAID's Miku Kobato and SAIKI to Appear on YOSHIKI CHANNEL

BAND-MAID's guitarist and vocalist Miku Kobato and vocalist SAIKI will appear on YOSHIKI CHANNEL on February 25, 2022 at 19:30!

This will be BAND-MAID's second appearance on YOSHIKI CHANNEL, with their first in 2019. During their last broadcast, SAIKI and YOSHIKI had a very fun impromptu chat, so fans can look forward to that (likely) happening again! Don't miss this global chat between BAND-MAID and YOSHIKI, who both have made waves in Japan and the U.S. 

BAND-MAID released the official band scorebook for 'Unseen World' last month, which includes exclusive photos and interviews fully translated into English.

Be sure to keep an eye on the band during 2022!

Information

YOSHIKI×BAND-MAID Miku Kobato and SAIKI Special Talk

Streaming Date: February 25, 2022 at 19:30

YouTube Channel Membership (Worldwide, including Japan)

For Japanese Viewers: https://youtu.be/Vrpto_rJPYg

Simultaneous English Interpretation Broadcast: https://youtu.be/_SWwVSnDCak

Niconico Channel (Japan Only): 

Baccarat Crystal Commissions YOSHIKI to Design Piece for 180th Anniversary

X JAPAN leader YOSHIKI was one of eleven designers chosen to submit an original design for Baccarat, commemorating the 180th anniversary of the crystal manufacturer's Harcourt glass. The work was unveiled at Paris Fashion Week in Fall 2021. 

Baccarat is a manufacturer of fine crystal founded in 1764 in the Lorraine region of France. The company's iconic Harcourt glass features a hexagonal base with three-button feet and is known as a timeless and iconic symbol of the brand.

This year marks the 180th anniversary of the glass, which was first created during the time of Louis Philippe I. It's hard to believe that these pieces have been on the tables of royalty for almost two centuries!

YOSHIKIMONO, the kimono brand created by YOSHIKI, has been featured at Tokyo Fashion Week multiple times. In 2020, his works were shown at the Victoria and Albert Museum in the UK, along with the Tokyo National Museum.

Known for his blend of rock and classical music, YOSHIKI continues to express his individuality in both his sound and fashion taste. From the front, the glass looks to be on fire, while from the top, there is a sense that a poisonous flower is taking bloom. The work is a one-of-a-kind blend of east and west and was a new challenge for the performer.

Comment from YOSHIKI

"I am honored to have been chosen as a designer for the 180th anniversary of Baccarat's Harcourt glass. I'd like everyone to also keep an eye out for some new music coming soon. Thank you to all of the fans who continue supporting me in everything I do."

Art Charity Auction Opens to Support the Fight Against COVID-19

Last year, the Pola Museum Annex in Tokyo hosted a charity auction to support the fight against the COVID-19 pandemic breaking out across the globe. As the world continues to feel the effects of the virus, the charity event is returning for a second year, and is set to be held from November 12 until December 5, 2021. The title for this year's art exhibition is 'Find Your Travel.' 

Lemon Tree – Yuka Kashihara. Acrylic and oil on canvas.  2020. 

POLA Dot or snowball ~Based on Tosa Mitsuyoshi's Colored Painting of Yugiri from The Tale of Genji~ – Tetsuya Noguchi. Acrylic. 2020. 

our whereabouts – Moe Nakamura. Camphor, bronze, oil. 2021. 

Philanthropy – Yuko Higuchi. Hemp paper, pen, watercolor. 2020. 

Baby Heel-less Shoes – Noritaka Tatehama. Cowhide, pigskin, dye, metal zipper, coated crystal glass. 2020. 

Last year's charity auction raised over ¥9,145,000 (about $83,000) for the Japanese Red Cross. As the COVID-19 pandemic continues around the globe, and as Japan remains locked down, this year's event hopes to raise even more useful funds to help medical professionals on the front lines. 

 

20 artists are participating in the exhibition, with each creating one work based on the theme of 'travel.' In addition to simply viewing these pieces at the exhibition, a silent auction will also be held online. With travel being severely restricted, these works of art seek to inspire and encourage visitors to imagine a better future, when the world is open once again. All proceeds will once again be donated to the Japanese Red Cross. 

 

 

Information

Find Your Travel Charity Auction

Running: November 12 – December 5, 2021

Hours: 11:00-19:00 (Last entry 18:30) / Admission Free

Address: Pola Museum Annex 3F (1-7-7 Ginza, Chuo-ku, Tokyo)

Official Site: http://www.po-holdings.co.jp/m-annex/

Yoshikitty Wins 1st Place in 4 Countries in 2021 Sanrio Character Ranking

Sanrio announced the winners of the 2021 Sanrio Character Ranking last week. While Cinnamoroll came in 1st place overall, Yoshikitty has captured the hearts of fans outside Japan by placing No. 1 in Italy, Germany, France, and Thailand. He ranked 11th overall. The character is inspired by Japanese musician and X Japan member Yoshiki.



Every year, Sanrio also partners with TANITA, an electronics company centred on health, on Sanrio-themed pedometers as part of the Sanrio Character Ranking. For the second year in a row, the Yoshikitty pedometer received the highest number of advance sales. To celebrate this achievement, Yoshikitty was also presented with the TANITA Award.

YOSHIKI met with Yoshikitty in LA during an online event for the announcement to express his gratitude to fans.

Congratulations, Yoshikitty!

YOSHIKI Comments On His Photobook 'XY' Hitting Number One On Oricon

LA-based musician, songwriter, and composer YOSHIKI released his first photobook in 28 years XY on November 20, 2020. There was much hype in the run up to its release with behind-the-scenes video footage being posted on YOSHIKI's official website.

Published by Kodansha, XY topped the Oricon charts with around 6,000 units sold in the first week. A follow-up interview with YOSHIKI where he will discuss the book will be released on Kodansha's website Gendai Business on December 1.

The photos for the book were taken by American photographer and visual artist Melanie Pullen at the iconic Paramour Estate in Los Angeles. The shoot is an artistic fusion of classical and rock aesthetics. The book is coupled with a DVD featuring a 30-minute behind-the-scenes compilation of the photo shoot which was carried out in 2019.

YOSHIKI | Comment

"I have had these conversations almost ever year, but this time my producers have allowed me to deliver a dream project of mine in good faith with this publication. The photographer and creative talent in LA all came together to lend their tremendous support."

"I'm the type of person to give 200% when I decide I'm going to do something, so of course for this shoot I put my all into it. It might sound strange for me to say this myself, but I think I have an inner wildness hidden away inside me. I was surprised how wonderfully Melanie, the photographer, captured that roughness in me."
"I believe that something can change drastically depending on the angle you look at it, whether it's music or a painting, whether you feel something gently or roughly even if it's the same piece of work."

"Right now we're living through a time of pain and sadness throughout the world, but I think that if we shift our perspective then a whole new world will reveal itself to us. I hope that XY will help seize those feelings for people."

Information

'XY' Premium Photobook
Price: ¥10,000 (Before Tax)
Publisher: Kodansha
Available: Bookstores and online in Japan

'XY' Photobook Promotional Exhibition
SHIBUYA TSUTAYA: November 20, 2020 – November 30, 2020
Tower Records Shibuya: November 20, 2020 – December 20, 2020
Tower Records Shinjuku: November 20, 2020 – December 3, 2020

Yoshiki Collaborates With Attack on Titan in New WONDA Coffee Commercial

Yoshiki has teamed up with Asahi Soft Drinks once again in their latest commercial for WONDA coffee which sees the musician animated into the world of Attack on Titan. The commercial hit Japanese television on Thursday.

Yoshiki becomes a Survey Corps member in the new commercial

The 3D CG animated commercial sees Yoshiki as a Survey Corps member who bites his hand to turn into a Titan like Eren, but the only thing he is attacking in the video is his drum kit. He treats himself to WONDA's "Morning Shot" coffee beverage after falling over his drums.

Check out the commercial below.

WONDA x Attack on Yoshiki Coffee Cans

Limited edition cans of the Morning Shot coffee will also be sold, featuring Attack on Titan designs. Each can also has a QR code which when scanned will take you to a website to enter the serial code written on the can to win one of the Yoshiki designs as pictured below.

Information

WONDA x Attack on Titan Collaboration Campaign

Running: November 1, 2020 – November 6, 2020

Yoshiki Can Shipping Date: Early December 2020

Winnters: 1,000 to be chosen

Official Website: https://www.asahiinryo.co.jp/

Universal Studios Japan to Release Snoopy, Elmo and Other Cute Character Face Masks

In an effort to ensure the safety and protect the health of guests and staff, Universal Studios Japan (USJ) introduced strict measures to prevent the spread of COVID-19 on June 8, 2020, such as limiting the number of people who could enter the park each day and enforcing thorough cleaning routines. This enabled the park to reopen after its temporary closure. It has since been able to deliver its scope of fun and excitement to guests, albeit in a more structured way.

USJ wants to make wearing masks more fun too, and so it is releasing a range of character-inspired face masks, such as Snoopy, Elmo and the Cookie Monster, on August 7. Part of the money made from sales of these masks will be donated to the USJ Wonder Kids Program which helps support children in need.

Universal Studios Japan original design masks

The masks' unique designs take the mouths of each character. These can be worn together with each respective characters' headband which are also sold at USJ. Designs include Elmo, Cookie Monster, Snoopy, Tim, Jurassic Park, and Jaws.

Photos provided by Universal Studios Japan.
HARRY POTTER characters, names and related indicia are © & ™ Warner Bros. Entertainment Inc. Harry Potter Publishing Rights © JKR. (s20)
Minions and all related elements and indicia TM & © 2020 Universal Studios. All rights reserved.
TM & © 2020 Universal Studios.
© 2020 Peanuts
© '76, '20 SANRIO
© 2020 Sesame Workshop
TM & © Universal Studios & Amblin Entertainment
TM & © Universal Studios.
TM Universal Studios.

Information

Universal Studios Japan Original Design Face Masks
Release Date: August 7, 2020
Price: Single Mask – ¥900 (Tax Included) / Set of Two – ¥1,500 (Tax Included)

Universal Studios Japan Official Website: https://www.usj.co.jp/

2020 Sanrio Character Awards: yoshikitty Places 1st Place in Three Countries

The final results for the 2020 Sanrio Character Ranking were announced on Tuesday, with Cinnamoroll placing number one overall. Yoshiki's collaboration character yoshiki ranked 1st place in France, Germany, and Brasil, as well as 2nd place in China and 6th place overall. This marks the 5th year that yoshikitty has ranked in the Top 10.

yoshikitty is a character based on the X Japan band member Yoshiki. The character has proven popular around the world, with merchandise so popular it never fails to sell out.

A special "Tanita Award" was also given to yoshikitty, and to celebrate, a limited-edition yoshikitty "Digital Health Meter" will be sold on the Tanita website. Costing ¥4,400 (tax included), it is now available to order until July 31, 2020, with a limited number of 100 models available.

Yoshiki thanked yoshikitty fans around the world on his official Twitter and Instagram pages for voting and making the character place so high again this year. He also said: "I wonder if I should composed a yoshikitty theme song too to express my gratitude to everyone (haha). I want to continue delivering wonderful music to you all to repay you, even just a little. Thank you." (translated from Japanese by MMN)

Japan's Manga Artists Join Hands For New Manga Project Depicting Life During COVID-19

Over 50 manga artists in Japan are coming together for the launch of the new "MANGA Day to Day" project which will depict daily life during the novel coronavirus (COVID-19) pandemic.

The project is set to roll out for free in mid-June on Twitter and Comic Days. A teaser by famous manga artist Tetsuya Chiba (Ashita no Joe; Notari Matsutarō) was released on May 22, 2020.

A related project entitled "Day to Day" is also taking place over on the Japanese literature news website TREE where over 50 popular authors have penned writings and essays on the restrictions of today's everyday life. In addition to Japan, both projects have caught the attention of overseas news media and websites too. Like the related "Day to Day" project, "MANGA Day to Day" will have one new manga strip released for free each day on Twitter and Comic Days. A piece entitled Akudama by Tetsuya Chiba is already available to see over on the project's official Twitter account.

People's lives have changed drastically as a result of the pandemic. To pass down this time in history to the next 100, or even 200 years, the pieces contributed to the "MANGA Day to Day" project will be compiled into a book that's scheduled for release in early 2021. A special edition of the book will also be compiled featuring both the manga and writing pieces.

Be sure to follow the Twitter account below to keep up to date.

BAPE® Releases Face Mask Case For Storing Your Mask

A BATHING APE® released its new face mask case on Saturday (May 23) for people to hygienically put away their face masks, whether to store away or for on the go. The cases will be given to everyone that purchases something from the BAPE STORE® or BAPE.COM in Japan.

The case features BAPE's iconic APE HEAD design. It's made from PVC and so can be hand washed so people can safely and hygienically store their face masks. The case can of course be used to store hand sanitiser or hand wipes too.

Information

BAPE® MASK CASE

Release Date: Saturday, May 23rd, 2020
Available: BAPE STORE® and BAPE.COM in Japan to all customers. One case per transaction. Available while supplies last.

Product Page: https://bape.com/blogs/news/bape-mask-case

Mori Art Museum Encourages People to Stay Creative at Home With Free Online Art Content

Like many institutions around the world now, Mori Art Museum is temporarily closed as a result of COVID-19. But that hasn't stopped the museum spreading creativity as it recently launched a new page on its website titled "Mori Art Museum Digital."

The page comes as part of a new agenda by Mori Art Museum which it is calling "MAM @ HOME" which encourages people to "Stay Home, Stay Creative." The project aims for the museum to stay connected with people even while the building itself is closed by offering a host of free art-related content.

This includes the "Future and the Arts 3D Walkthrough" which had to end in response to the museum's closure, an online sneak preview of the postponed "MAM Screen 013: Mounira Al Solh," the "ARTISTS COOKBOOK" which features recipes, photos and stories from artists around the world, and more.

Program #1: Online Sneak Preview of MAM Screen 013: Mounira Al Solh

Mounira Al Solh – Rawane's Song (2006)

Mounira Al Solh – As If I Don't Fit There (2006)

Since "MAM Screen 013: Mounira Al Aolh" has been postponed as a measure against the novel coronavirus (COVID-19), Mori Art Museum is introducing two works online prior to the official screening: Rawane's Song (2006) and As If I Don't Fit There (2006).

Mounira Al Solh works internationally and is based in her home country Lebonan and in Europe. Her work offers humorous takes on everyday events and stories, as well as episodes based on the lives of women from a contemporary society where political and religious conflicts as well as issues surrounding refugees occurs.

Program #2: Future and the Arts 3D Walkthrough

Due to the museum's closure, "Future and the Arts: AI, Robotics, Cities, Life – How Humanity Will Live Tomorrow" was forced to end earlier than scheduled. Since then, the museum has been able to share walkthroughs of the exhibition via Instagram Live, as well as photos. Now people can enjoy the exhibition in a more immersive way as the museum introduces a virtual, 3D walkthrough, which they were able to capture thanks to the galleries being empty. It's a complete recreation of the exhibition for people to enjoy at home.

Special #1: ARTISTS COOKBOOK by MAM

As a special project during Mori Art Museum's closure, the museum has introduced "ARTISTS COOKCOOK by MAM," a collection of recipes, stories, and photographs that artists from around the world have shared with them. The first recipe showcased is the "Kusama Lotus" by Kataoka Mami, the Director of Mori Art Museum. She describes lotus roots as reminiscent of polka dots and white nets, and that it's a dish we could keep eating forever. She calls it a "dish for infinity."

More recipes can be found on the museum's official social media pages, so be sure to check them out.

Learning Online: Enjoy, Play, Learn Art @ HOME

Mori Art Museum hosts various programs and events where people can deepen their knowledge about contemporary art from around the world. The museum has posted an archived list of videos from some of their programs which people can tune in to from the comfort of their homes.

Information

Mori Art Museum
Address: Roppongi Hills Tower Floor 53F, 6-10-1 Roppongi, Minato Ward, TOkyo
Opening Hours: 10:00-22:00 (until 17:00 on Tuesdays)
*Last entries 30 mins before closure
*The museum is currently temporarily closed due to the COVID-19 pandemic
Official Website: https://www.mori.art.museum/en/