A new key visual as well as the first promotional video for the upcoming anime The Misfit of Demon King Academy have been released. The anime is set to begin airing on July 4, 2020.
Synopsis
The ruthless demon lord has been reincarnated after 2,000 years have passed. However, it turns out that he's no longer qualified for the job. Arnos the demon lord has the power to destroy humans, spirits, and gods, and has been involved in countless wars. But he has grown tired of that life and decided to reincarnate himself into the future. There, he finds a world too used to peace and descendants who have become weak due to a weakening in magical powers.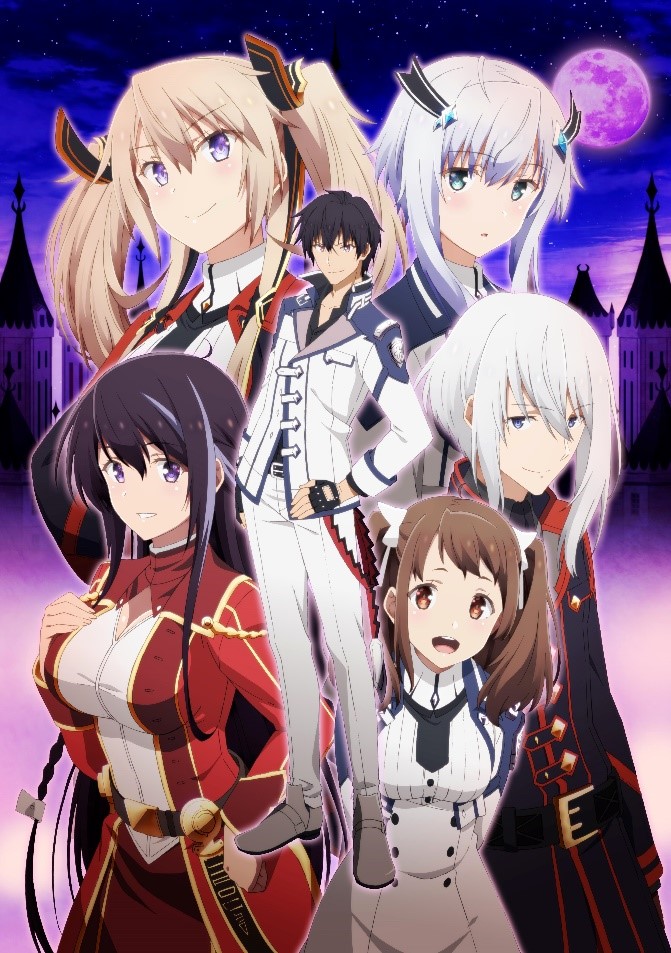 New Key Visual
The first promotional video features a snippet of the anime's opening song Seikai Fuseikai by CIVILIAN.
The Misfit of Demon King Academy will air from July 4, 2020.
Information
The Misfit of Demon King Academy
Initial Broadcast: July 4, 2020 on TOKYO MX and 7 other channels
Official Website: http://maohgakuin.com/