Japanese rock band CIVILIAN released their second album Tōmei on June 2, four years after their first album eve hit the shelves. The album hopes to serve as a beacon of hope and strength to listeners regardless of the time or era it is being listened to.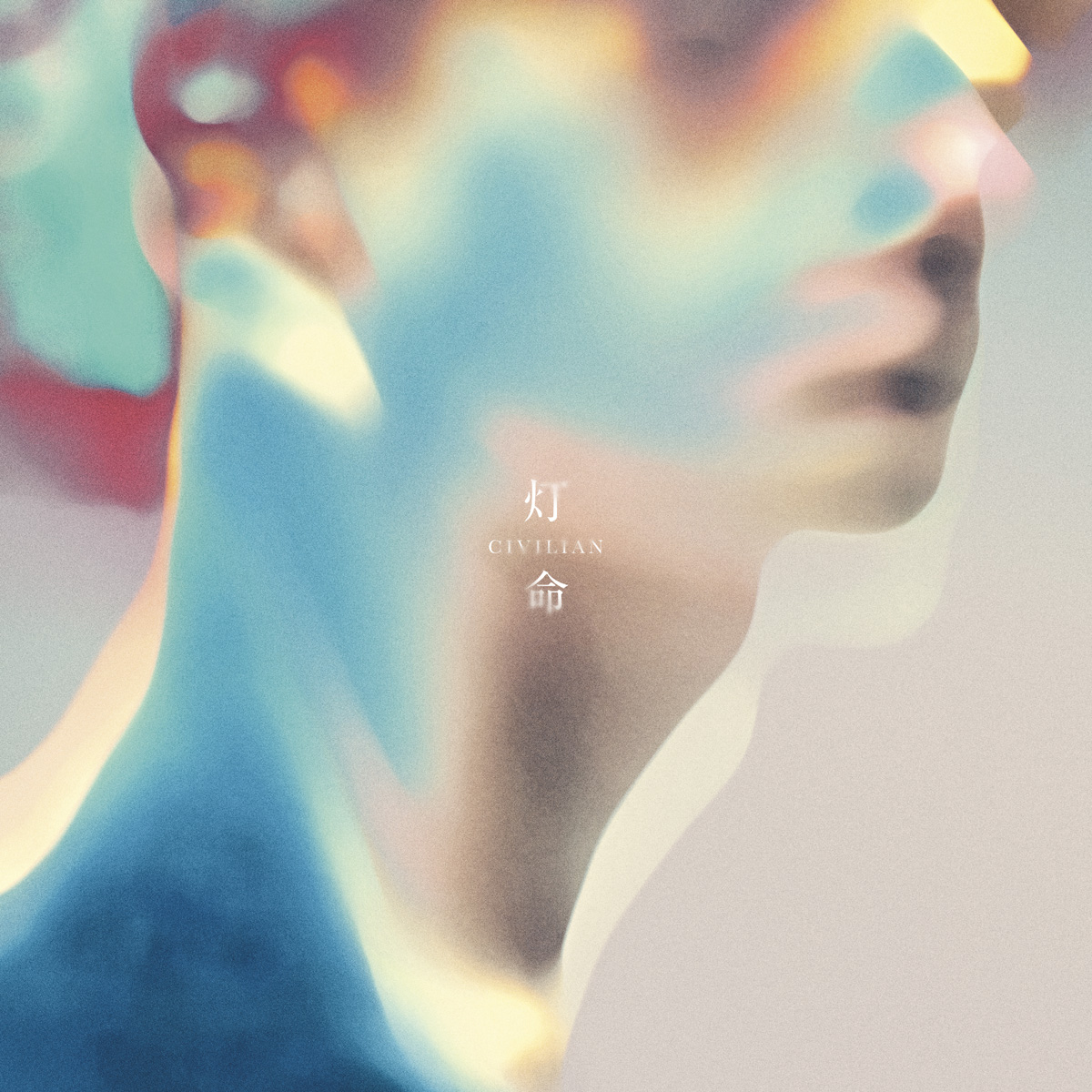 The CD cover for regular edition copies of Tōmei
The new record includes Zenbu Anata no Sei which has become a tradition for the band to play live, Sekai Fusekai which is the opening theme for the anime series The Misfit of Demon King Academy, the first season opening theme Senya Souka and second season opening theme Shirube for the anime series Mo Dao Zu Shi, and more.
CIVILIAN frontman Koyama Hidekazu performed a YouTube Live show on June 5. The band are also set to perform at TSUTAYA O-EASRT in Shibuya, Tokyo, in celebration of their 5th anniversary. The concert is titled"CIVILIAN 5th Anniversary Live "FIVE" -Tōmei, Tōmei, Tōmei-.
Several members of other Japanese bands posted comments to CIVILIAN about their new album Tōmei. This includes Jin, Asahi (Necry Talkie), MIOYAMAZAKI, Shinoda (hitorie), Katagiri (Hakubi), and Fullkawa Honpo.
Comments from fellow musicians on CIVILIAN's Tōmei

Jin

"Civilian sings loud about the things that people avert their eyes from; the unpleasant things, the painful things. Perhaps if we sing about the neat and tidy things, we can live a much easier life. But that's not the path these guys chose. Today, they sing about the most unpleasant things and the most important things while covered in blood. 'Yep, this is music,' is what [this record] has me thinking."


MIOYAMAZAKI (Mio, Vocalist)

"The energy woven into each and every track has that typical CIVILIAN weight, density, readiness, and delicateness to it. When I go to make an album, I feel more of a quiet pressure and light expectation while delivering my feelings to fans in a way that's like asking questions. I wondered if CIVILIAN are the same in that sense while I digested the album (if I'm wrong, sorry!) I love this album. When I'd finished listening to it, I tried to think if there was anything else like it, and I settled upon it maybe being something like this: it has that same feeling of satisfaction as when you binge a foreign drama series. But I want to binge it again from the start, and I can, and that's why music is great. I've said it already, but I love this album. Congratulations on the new album release. I look forward to standing on stage with you again someday."


Asahi (Necry Talkie)
"You're a band that continues to transform, but the thing that never changes is your roots. I can't imagine where on earth the gentle personality that is [vocalist] Koyama was hiding such emotions as these. It's a dark, kind, and wonderful album. I personally really like the feel of the heavy sound."


Fullkawa Honpo
"Congratulations on the album release. This might be imprudent of me, but I personally was looking forward to how CIVILIAN would express themselves in the current world we live in. CIVILIAN's songs always make me feel a 'craving.' That craving is a thirst for life, a desire for self-fulfilment, and love. It's a craving and desire that takes many forms. The three members of CIVILIAN, and everyone else, have had to restrain themselves in a variety of ways this past year. This album, which was completed under such circumstances, is the very embodiment of that craving and desire. What I felt from listening to it was to never stop wanting something, even if you can't get your hands on it, or you experience pain. Hearing the very sound of that desire, even in the current times we're living in, made me want to continue living and wanting. Thank you for that feeling of craving during the crappy situation we're in right now."


Shinoda (hitorie)
"Life has been tough, so this album was a relief to listen to. The world has been pretty shitty, so hearing Koyama's voice and CIVILIAN's sound was a nice fit over everything. Let's all continue looking after our health and loving and hating humans."


Katagiri (Hakubi)

"It was scary going to my first concert, but even so, I still clung onto your music. That day and ever since, your music has lit my path with its piercing, kind, strong, weak lyrics and sound which attach themselves to some pain somewhere deep inside me that I can't reach and that won't go away, and which dig themselves deep into me somewhere I'm unaware of. Thank you. I don't know how many times I should say it."