It has been announced that the second opening theme of the ongoing TV anime series Blade of the Immortal -IMMORTAL- is entitled Mugen no Juunin Butouhen and will be performed by Ningen Isu.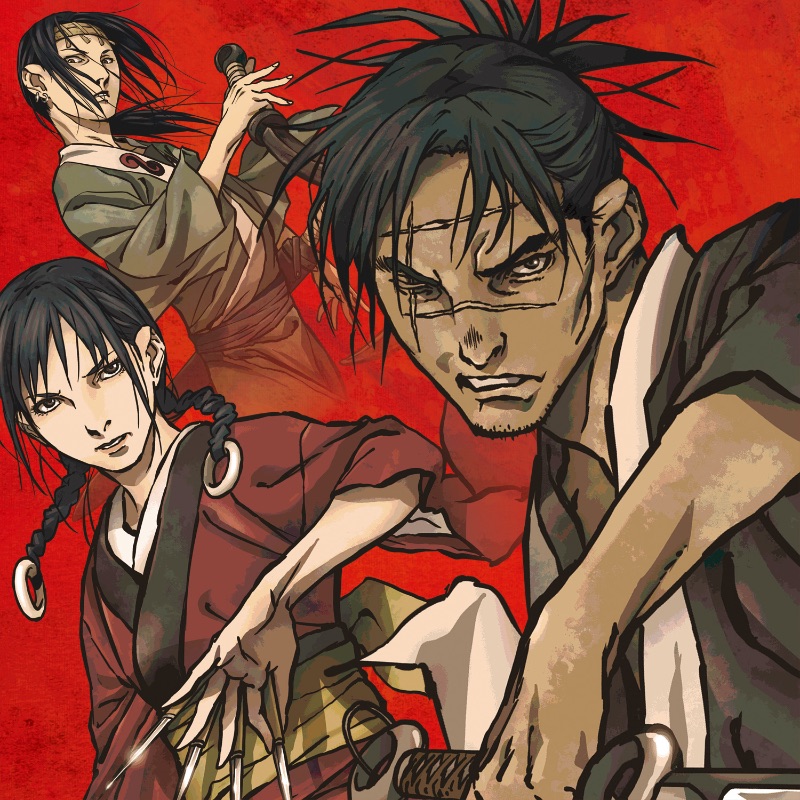 Blade of the Immortal -IMMORTAL- reboot is an anime that was exclusive to Amazon Prime Video but slashed its way to Japanese television on Tokyo MX and Mainichi Broadcasting System on April 7, 2020.
Japanese heavy metal band originally wrote and performed an album entitled Mugen no Juunin (Blade of the Immortal) back in 1996 at the request of the manga's author Hiroaki Samura. Their long awaited reunion with the series is finally here. The track itself will be released digitally on July 8, 2020.
Ningen Isu | Official Band Statement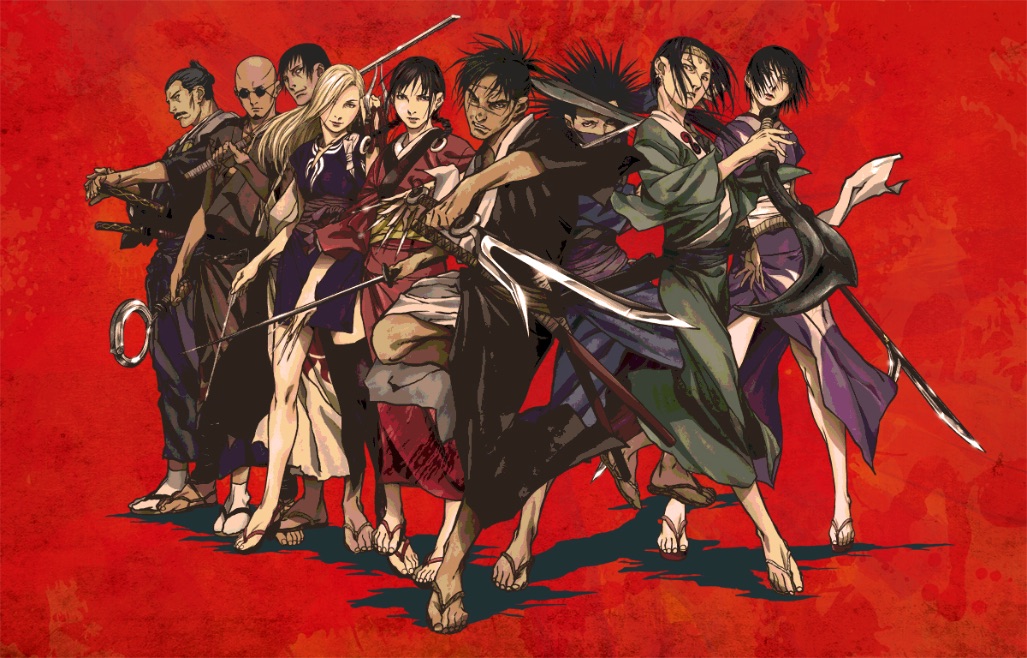 "When we wrote our last album 'Mugen no Juunin' in collaboration with the series, it was at a time when the story had only just begun. In writing this theme, the series has already ended, so we read all of the volumes. Manji's unexpected kindness, the roster of characters which are portrayed so lifelike, and the fast-paced nature of the battles—these are all things we intended to keep in mind while making sure to not take anything away from the appeal of the manga [in writing the song]. It's almost like time has passed and we've had a chance meeting with an old friend. It's a happy feeling, like we're praising each other's hard efforts. We are grateful to all those involved in giving us such a precious opportunity."
Shinji Wajima (Guitarist/Vocalist)
"We've gone and made a really cool song, so I want to perform it live already. This song is also continuation of our 'Mugen no Juunin' from 20 years ago. Every in the band wears clothes like the characters in the manga too, so it's picturesque."
Ken-ichi Suzuki (Bassist/Vocalist)
"Yay! It's a fast-paced and upbeat track with lyrics that pierce the crown of your head. When you're listening to it, it's like the main characters appear right before your very eyes. It gets me excited too! There's no doubt that this one will go down hard live. Let's all shake it off together! Please enjoy the worlds of Blade of the Immortal and Ningen Isu collide once again!"
Nobu Nakajima (Drummer/Vocalist)
"And to celebrate the release of this song, we are re-releasing our [1996] album 'Mugen no Juunin' on August 19. We re-released it in 2008 too, but it ended up being difficult for fans to get their hands on it, so it's coming again at their request."
*Statement and all comments translated from Japanese by MMN
©️沙村広明・講談社/「無限の住人-IMMORTAL-」製作委員会
Information
Mugen no Juunin Butouhen
Digital Release Date: July 8, 2020
Blade of the Immortal -IMMORTAL-
Initial TV Broadcast: April 7, 2020 on TOKYO MX and MBS
Blade of the Immortal -IMMORTAL- Official Website: https://mugen-immortal.com/