ONE OK ROCK To Release "EYE OF THE STORM" JAPAN TOUR Video
08.September.2020 | MUSIC
ONE OK ROCK is set to release the video of the ONE OK ROCK "EYE OF THE STORM" JAPAN TOUR on October 28, 2020. The tour celebrated the release of their album Eye of the Storm and kicked off on September 22, 2019.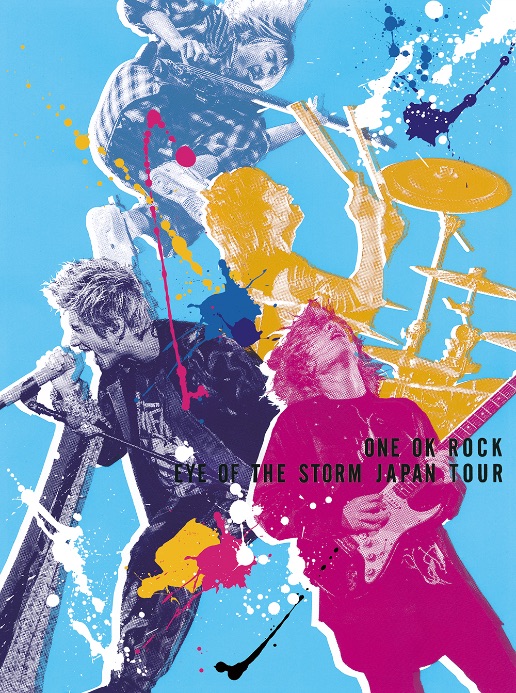 Alongside the DVD, which includes the performance at Yokohama Arena in January 2020, fans can enjoy a booklet of over 100 pages containing illustrations of the band members, commentaries, reports from the live performance and much more exciting contents. 
For the first time in their career, ONE OK ROCK will be performing live online. The ONE OK ROCK 2020 "Field of Wonder" at Stadium Live Streaming will take place on October 11, 2020 at ZOZO Marine Stadium without a live audience. The stream will go live worldwide simultaneously, providing a whole new experience for fans.
From the wild excitement of a national arena tour to an online stadium live performance without an audience, ONE OK ROCK has so much exciting contents for you to check out.
Information
LIVE DVD&Blu-ray
ONE OK ROCK "EYE OF THE STORM" JAPAN TOUR
Release Date: October 28, 2020
Product code: (DVD) AZBS-1059/  (Blu-ray) AZXS-1033
価格 : (DVD) ¥6,050 (After Tax)/ (Blu-ray) ¥7,150 (After Tax)
ONE OK ROCK 2020 "Field of Wonder" at Stadium Live Streaming
Date: October 11, 2020
Stream Start: 17:00 / Performance Start: 18:00 (JST)
ONE OK ROCK Official Live Streaming Website: https://20201011.oneokrock.com
Official Website: http://www.oneokrock.com/jp/