The real-world mobile game TSUBASA+ was released in even European regions on Wednesday including United Kingdom, France, Germany, Italy, Spain, Belgium, and the Netherlands.
Developed by MIRAIRE and based on the popular football manga series Captain Tsubasa, TSUBASA+ is a collaboration between football players throughout the world and Captain Tsubasa's players, bringing them together in real world locations using GPS and Google Maps Platform.
Players walk around real world locations and battle with Captain Tsubasa characters and real-life FIFPro football players at stadiums found around the game. They can also create their own unique teams and play 1-on-1 with 3 players around the world.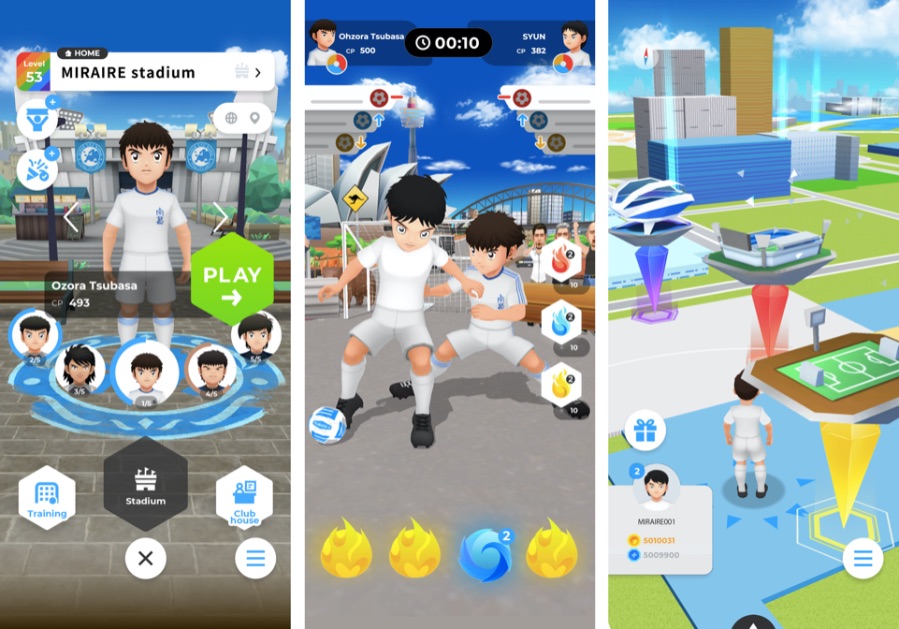 Players pick a stadium in-game which will be registered as their home stadium where they can level up by playing with others. As your stadium levels up, it becomes easier to recruit more famous and high level football players.
Andres Iniesta: The first official supporter of TSUBASA+
Andrés Iniesta, a player for Japanese club Vissel Kobe and a former member of the Spain National Football Team, has been appointed as the first official supporter of TSUBASA+.
Andrés Iniesta | Comment (Excerpt from full interview)
Being appointed as the first official supporter fills me with excitement. I'm personally very excited to be appointed as an official supporter. I have loved Captain Tsubasa for a long time now, and now I've been able to come to Japan. Like the original series, TSUBASA+ is about more than just football. It's a bigger project about the spirit of all sport. This not only helps us to understand the game, but also creates a sense of companionship. I feel that this game brings surprising innovation into the world. This game is a place that mixes the real world with the characters from Captain Tsubasa. I myself would love to play against Ozora Tsubasa, Kojiro Hyaga, and Jun Misugi. I'm really happy to be part of this project and I wish for its success."
Pre-Registration Campaign
TSUBASA+ launched a pre-registration campaign on September 25 which invites people around the world, including countries where the release date has yet to be announced, to sign up for the game. Depending on the number of players that register when the campaign ends, they will receive different in-game items.
TSUBASA+ will be released in Japan, Taiwan, Hong Kong, Singapore, Indonesia, Malaysia, Philippines, Thailand, Australia, Portugal, and Switzerland on October 15, 2020. Release dates for other countries will be announced at a later date.
©Yoichi Takahashi/SHUEISHA
©"The use of images and names of the football players in this game is under license from FIFPro Commercial Enterprises BV. FIFPro is a registered trademark of FIFPro Commercial Enterprises BV"
©LICENSED BY JAPAN PROFESSIONAL FOOTBALL LEAGUE
©miraire Inc.
Information
TSUBASA+
Release Date: Rolling out worldwide from September 30, 2020
Official Website: https://tsubasa.plus/en/