Stand by Me Doraemon 2's Main Theme Artists Masaki Suda and Huwie Ishizaki Feature in Oggi Magazine
Shogakukan released the January 2021 issue of the women's fashion magazine Oggi on November 27, 2020.
Vocals: Masaki Suda / Lyrics & Composition: Huwie Ishizaki

The 3D CG anime film Stand by Me Doraemon 2 was released in Japan on November 20, 2020. Japanese actor and singer Masaki Suda who sings the film's main theme features in the January 2021 issue of the women's fashion magazine Oggi in a talk with Huwie Ishizaki who wrote and composed the song.
Ishizaki has worked with Suda on numerous occasions, including writing songs for him, which is what led to him calling Suda on board once more.
"Once again, Nobita shows in this film just how hopeless he really is," Suda explains. "But seeing him try his hardest like that, desperate and trying to protect someone really just gives you courage. Of course, Huwie was the first person I thought of when going to sing about something like that."
About a year has passed since Suda made the request to Ishizaki who had been sending him lyrics and melodies during that time. This is a film centred on the marriage between Nobita and Shizuka, and so the main theme was written as a wedding song with frank and honest lyrics.
Their facial expressions and poses are a must-see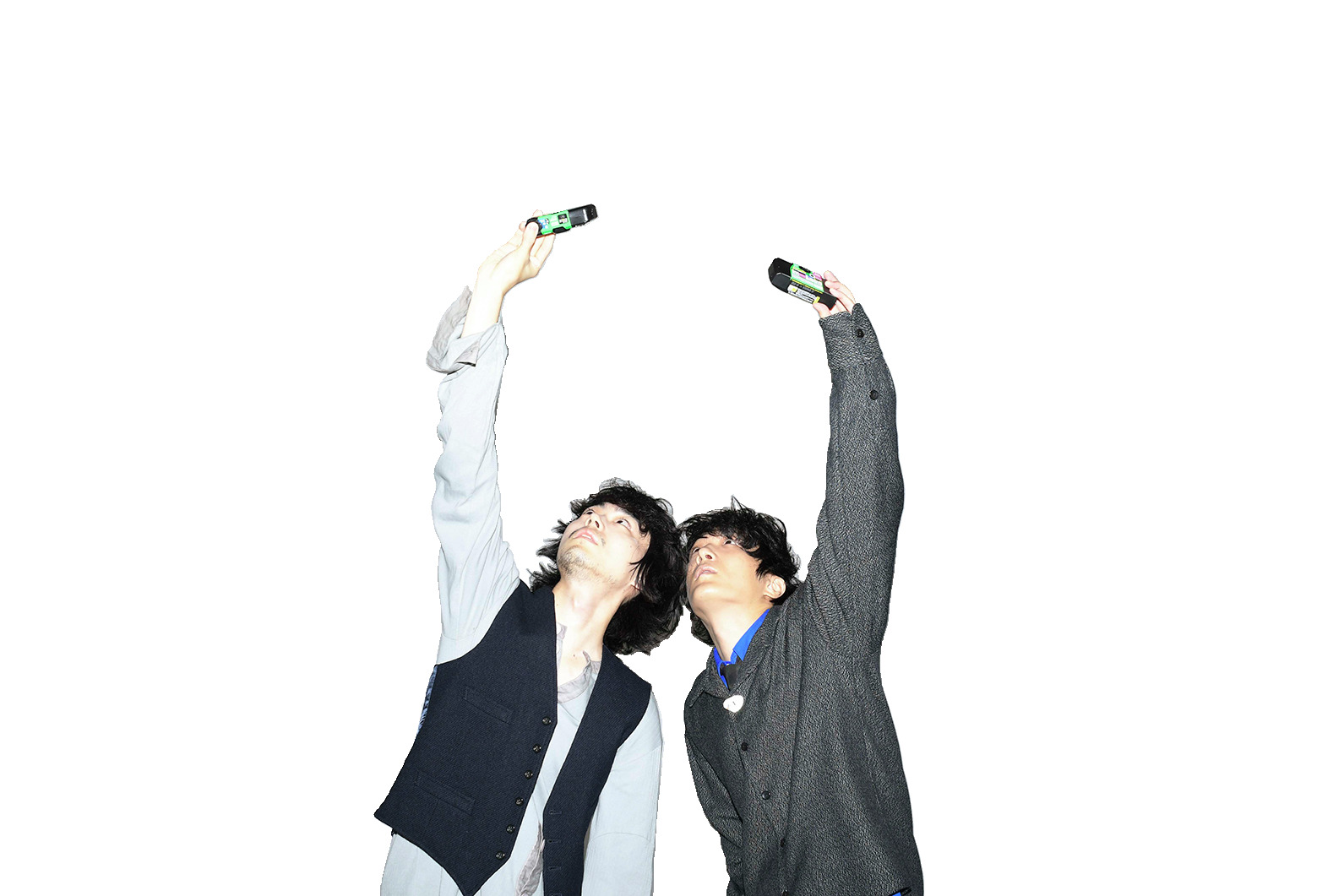 "I worked on a song with Suda on his album 'LOVE,' and he also let me cover his song 'Ito' before. With this song, I wanted to create something that expresses bonds. A story of two people. A word that made sense to me was 'rainbow,' something that suspends these feelings between people. Rainbow was the only choice."
The full talk goes into detail about how Suda and Ishizaki met, their mutual respect for each other, and more. There's also a series of photos the two of them took together while having fun with an instant camera.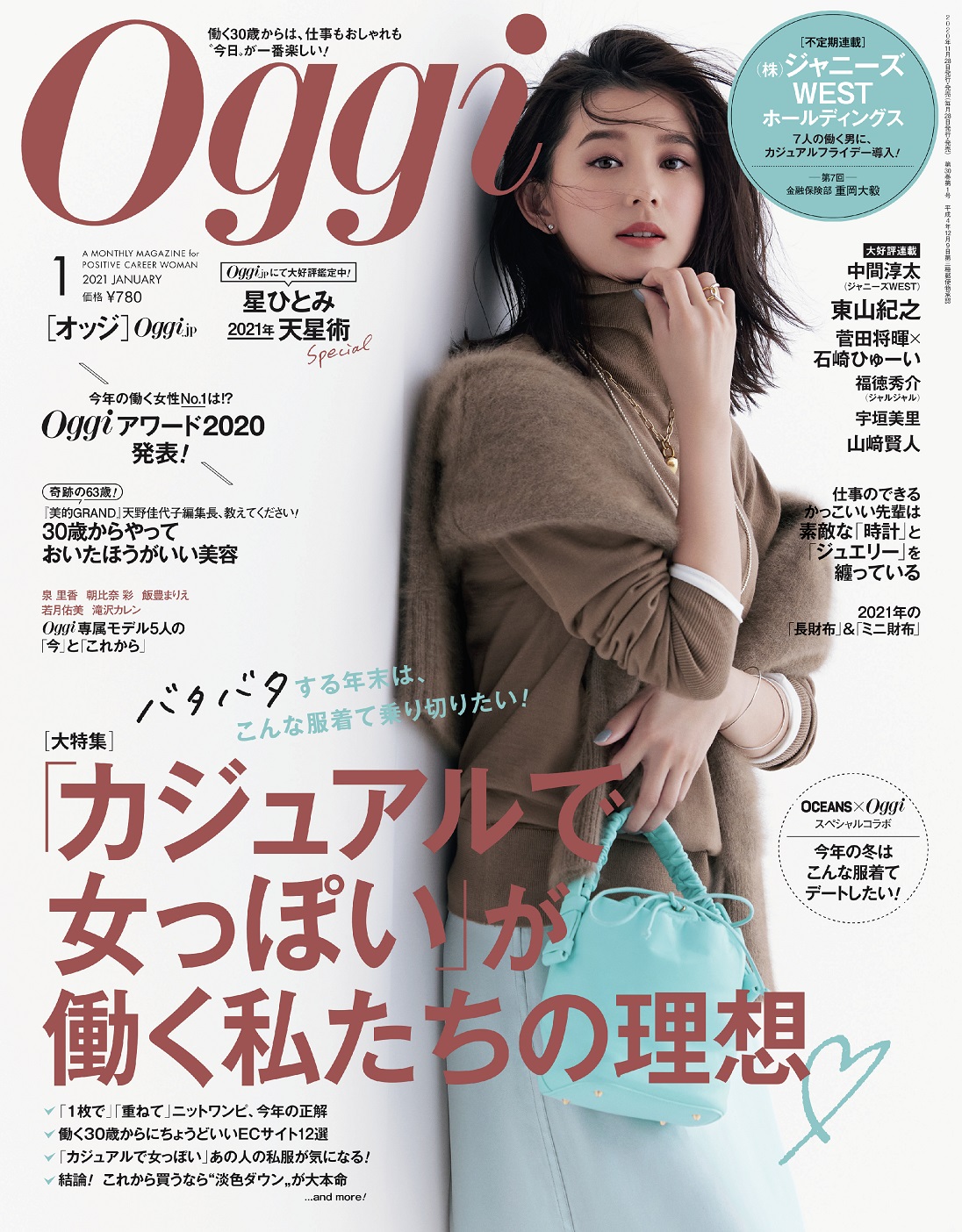 Stand by Me Doraemon 2 is being shown at Toho theatres across Japan.
To see more of Suda and Ishizaki, you'll need to pick up a copy of Oggi's January 2021 edition, now on sale in Japan.
Information
Oggi – January 2021 Issue
Released: November 27, 2020
Oggi Official Website: https://oggi.jp/
RELATED ENTRIES
Fans Asked to Name Blimp Inspired by the Upcoming Film 'Doraemon: Nobita's Sky Utopia'

The film Doraemon: Nobita's Sky Utopia will be released on March 3, 2023. The 42nd Doraemon movie follows Doraemon, Nobita, and his friends as they venture off to find Utopia, a perfect land in the sky where everyone lines in joy and happiness. They do so using an airship with a time warp function on their adventure, and to commemorate the film's release, the Flying Doraemon Project began on January 14. A real-life 17-meter-long Doraemon blimp will soon appear in the sky, and fans are being asked to decide on a name for the craft.

The blimp, inspired by the Doraemon movie, will feature popular characters including Nobita, Shizuka, Suneo, and Gian. The blimp is the largest unmanned airship in Japan.

The message of the Flying Doraemon Project is to convey the feeling that in this day and age, children and adults alike can once again look upward and move forward toward their hopes and dreams.

Fans are asked to contribute ideas for the blimps name during the application period. Check the website for more details!

Original Doraemon Shirt Inspired by Nobita's Room Now Available

Shogakukan's online store has released a long-sleeve shirt inspired by Nobita's room from the long-running Doraemon series. Released on December 15, the fashionable and fun item is sure to be a fan favorite.

Shirts Inspired by Nobita's Room!

The shirt was developed in collaboration with Kawatani Shirt, a Tokyo-based brand dating back to 2011 specializing in casual shirts for adults. 

 

The green stripes were inspired by the tatami mats found in Nobita's room, and the simple back is white with a slight checker pattern at the top.

 

Part of the inner lining is even decorated with Doraemon's Take-copter!

The button at the neck is bright yellow, inspired by Doraemon's signature bell.

The lining of the left breast pocket features an embroidered Doraemon as well. 

As expected, Nobita can also be seen lounging on the bottom right of the shirt. 

The shirt is available in four sizes from S to XL. Made from 100% cotton, this is a comfortable piece of clothing perfect for wearing all year round. Why not add this playful shirt to your rotation?

 ©Fujiko-Pro

Information

Doraemon Long-sleeve Shirt 'Nobita's Room'

Release Date: December 15, 2022

Sizes: S, M, L, XL

Price: 14,300 (Tax Included)

Doraemon Sleeping Bag and Neckwear Perfect for Bringing on a Winter Camping Trip

Doraemon fans who also love the great outdoors will be able to grab some new goods for their winter outings. A Doraemon-inspired sleeping bag created by down maker NANGA and neckwear made by Spanish brand BUFF are now available at the Shogakukan online department store!

NANGA is one of Japan's leading down manufacturers, beginning as Yokota Sewing in 1941 in Maibara, Shiga Prefecture, a famous production center for cotton futons. The down used in this new sleeping bag has been cleaned and refined using the newest technology, promising that this bedding will last for years to come.

Sleeping Bag

In addition to the blue, white, and red Doraemon-inspired coloring, the character's famous collar also makes an appearance. Covered head to toe in motifs from the series, this bedding is also highly functional and warm.

Neckwear

The included storage bag is compact and able to fit in a backpack, measuring approximately 20cm x 40cm. Will you be adding these items to your camping pack this winter?

©Fujiko-Pro

Doraemon's Official Store Launches Limited Edition Dorayaki-Flavored Black Tea

Doraemon's Mirai Department Store, Doraemon's official shop, has announced a limited edition black tea flavored with the character's favorite food: dorayaki! The tea and four special themed plates will be available starting November 11, 2022. The tea itself is provided by the tea specialty shop LUPICIA. 

Doraemon's Mirai Department Store Black Tea (Dorayaki Flavor)

Doraemon's Mirai Department Store is now offering this special tea in an adorable themed tin.

The flavor of the tea is inspired by Doraemon's favorite food, dorayaki, a sweet Japanese pastry filled with red bean paste. The gorgeous blue and red toppings blended into the tea leaves were inspired by Doraemon himself, and fans will want to enjoy a cup as they lose themselves in the classic manga or anime series.

Doraemon's Mirai Department Store Tasty Plate (4 varieties)

These 14cm square plates are perfect for snacks with tea. Dishwasher-safe, fans can pick from four designs, each showing Doraemon enjoying some tasty treats. 

©Fujiko-Pro

Doraemon's Official Shop Opens for a Limited Time at Daimaru Umeda

From December 1, 2022 until May 28, 2023, Doraemon's official shop will appear at Daimaru Umeda! Doraemon's Mirai Department Store will offer a variety of limited-edition products for this brief period. 

Doraemon's Mirai Department Store Exclusive Goods (Selection)

Chenille Embroidered Tote Bag (Doraemon and Mini Doraemon): ¥3,520 (Tax Included)

This tote bag is decorated with lasting embroidery and is sure to brighten any Doraemon fan's day. The shoulder-length handles are practical and each bag has excellent storage capacity!

Doraemon Striped Socks (Red/Green): ¥2,420 each (Tax Included)

These thick socks are sure to keep your feet warm during the cold winter months. The simple lines and chic colors make these a great gift for any age.

Come check out these exclusive items that you can only find here!

©Fujiko-Pro

Information

Doraemon's Mirai Department Store in Daimaru Umeda 2022-2023

Running: December 1, 2022 – May 28, 2023
Venue: Daimaru Umeda 13F (3-1-1 Umeda, Kita-ku, Osaka)

Hours: 10:00-20:00
Doraemon's Mirai Department Store Official Site: https://mirai.dora-world.com/

Doraemon Ukiyo-e Series Reimagines Popular Characters in Classic Hiroshige Work

A Doraemon version of Hiroshige's 1833 ukiyo-e painting Fifty-Three Stations of the Tokaido Hoeido Edition (Rainstorm) will be available to order on October 29!

This work is said to be one of the most famous paintings by the artist, who was considered the last great master of ukiyo-e.


 

The painter was best known for his depiction of rainscapes, and many of his paintings pushed the envelope of traditional art.

 

This painting shows Ise Province, what is now present-day Mie Prefecture. 

Doraemon and his friends have been expertly placed into the famous piece of art, desperately climbing a steep hill during a sudden evening shower.

 

For Doraemon and Nobita, the rain is a chance to have fun. Looking at the piece, viewers can see an image of hope in tough times and can remember that with friends, anything is possible and any difficulties can be overcome. 

The piece is made from high-quality materials, and you won't want to miss ordering one of these rare works of art!

Information

Doraemon Ukiyo-e / Fifty-Three Stations of the Tokaido Hoeido Edition (Rainstorm)

Orders Open: October 29, 2022 at 12:00
Price: ¥45,000 (Excluding tax and shipping charges)
Number Available: 300
Echizen-Manufactured Washi Paper Provided by Iwano Ichibei
Online Shop: http://ukiyoework.com/

McDonald's Japan Launches Festive Doraemon-Themed Summer Sweets

On August 5, McDonald's Japan will begin selling some summer-only sweets! The McShake Doraemon Ramune and Doraemon Choco Banana Pie items are based on a summer festival, and the packaging will feature adorable Doraemon imagery. 

These treats will bring back memories of summer festivals, with popular flavors like chocolate banana and ramune. Each sweet will be available in a total of six newly-designed packages, so you might need to buy a few until you get your favorite character!

McShake Doraemon Ramune

The McShake Doraemon Ramune features the nostalgic flavor of ramune and a creamy texture. Two types of ramune flavors were used to create a taste that will keep you coming back for more, and citrus flavors were added to create a refreshing flavor perfect for summer. This tasty treat is available in three versions–Doraemon, Nobita, and Gian.

Doraemon Chocolate Banana Pie

The Doraemon Chocolate Banana Pie consists of a crispy pie crust packed with banana filling and a rich chocolate sauce. Fans of Doraemon can grab this pie in three different sleeves–Dorami, Shizuka, and Suneo.

※Product images for illustration purposes only. Actual products may vary.

Happy Meal

Round 1: August 5 – August 11

Round 2: August 12 – August 18

In addition, Doraemon-related items will be packed with every Happy Meal starting August 5.

Drama Series 'Do Not Say Mystery' Starring Masaki Suda Comes to Blu-ray and DVD, Trailer Released

The Pony Canyon YouTube channel has revealed a new trailer for the DVD and Blu-ray release of the drama series Do Not Say Mystery, scheduled for August 3, 2022.

 

Viewership for the series, which aired in January 2022, broke the all-time record for a commercially broadcast TV drama series and became a hot topic for months after. The DVD and Blu-ray releases will include plenty of extras, including Masaki Suda's birthday event, round table discussions, and more.

The drama was based on Yumi Tamura's manga series of the same name, serialized in Monthly Flowers magazine since 2017. In the story, Kunou Totonou, a perceptive college student who is often forced to think his way out of dangerous situations, is questioned by police after he is suspected of killing his classmate.

@田村由美/小学館 ©フジテレビジョン

Information

Do Not Say Mystery Blu-ray Box

Release Date: August 3, 2022

Price: ¥31,020 (Tax Included)

Do Not Say Mystery DVD Box

Release Date: August 3, 2022

Price: ¥29,260 (Tax Included)

Drama Official Site: https://www.fujitv.co.jp/mystery/

Tasty Half-Moon Sandwiches Coming in Second Doraemon Tokyo Banana Collaboration

Doraemon Tokyo Banana Half-Moon Sandwiches are coming on April 1, 2022! These tasty snacks come in a pack of eight and are sure to make the perfect gift.

This release of Doraemon Tokyo Banana is celebrating the 30th anniversary of the Tokyo Banana brand and the 50th anniversary of Doraemon. Why not enjoy your daily snack time with these cute treats?

Each sandwich is filled with chocolate-banana cream with the dough baked into a crispy, savory crust with a winking Doraemon on both sides.

©Fujiko-Pro,Shogakukan,TV-Asahi,Shin-ei,and ADK ※画像はイメージです

'Doraemon: Nobita's Little Star Wars 2021' Film Inspires Limited Edition Ukiyo-e Prints

Fans of Doraemon and traditional Japanese artwork won't want to miss this special collaboration! On March 30, preorders will open for ukiyo-e prints inspired by the film 'Doraemon: Nobita's Little Star Wars 2021.' These limited-edition pieces were created by Iwano Ichibei, a Living National Treasure.

The prints show Doraemon and friends along with the alien Papi and the special gadget the "Small Light." The tool is giving off light depicted in a traditional Edo pattern believed to bring good luck, and the characters are shown inside its silhouette. 

Ukiyo-e Woodblock Print Production

Engraving by Craftsman

Printing by Craftsman

First, a sketch is made, and a monochrome version of the print is carved. After carving a number of woodblocks for each color and using them to rub the painting tirelessly to bring it to life, one single woodblock print is completed. 

 

 

 



The extremely delicate and advanced techniques these craftsmen utilize have been passed down from the Edo period. Imagine having one of these beautiful pieces hanging in your home!

Information

'Doraemon: Nobita's Little Star Wars 2021' Commemorative Ukiyo-e Prints

Preorders Open: March 30, 2022
Price: ¥33,000 (Excluding Tax and Shipping Charges)

Quantity: 300
Painter: Living National Treasure Iwano Ichibei 
Online Shop: http://ukiyoework.com/

New Mister Donut Collaboration with Gion Tsujiri Inspires TV Ad Starring Masaki Suda

Mister Donut is teaming up with Gion Tsujiri, a traditional green tea maker in Uji, Kyoto, for some tasty new treats starting March 25 for a limited time. Four new items will be available until the end of April. To celebrate the new collaboration, a new TV commercial starring actor Masaki Suda has started airing nationwide.

Fresh Pon de Uji Green Tea

Fresh Pon de Uji Green Tea with Brown Sugar Syrup

Uji Hojicha Warabimochi

Uji Hojicha Mochi with Whipped Cream

In the new ad, Suga is seen in a manly kimono with one of the new products in hand. Remaking on the soft and chewy texture of the new items–which are kneaded with Gion Tsujiri's Uji Green Tea–Suda slowly falls in love with Mister Donut and commands viewers to do the same. How could you not?

Which of these new items look the best? 

Interview

 

――How do you feel about the Fresh Pon de Uji Green Tea and the Fresh Pon de Uji Green Tea with Brown Sugar Syrup?

"They're so crazy delicious. Each of them are so moist and smell so yummy, and the topping…I mean, that's everyone's favorite, right?"


――Speaking of toppings, what are some of your favorites?

"I love garlic and green onion on just about everything. Cheese is also my go-to. Condiments are everything."



――How about the Warabimochi and the Whipped Cream Mochi? 

"I can't get enough of them. I'd definitely buy them myself. They aren't too bitter, and I could really enjoy the rich aroma of the hojicha. It's honestly amazing that Mister Donut can come out with these creative new items so often. This isn't like memorizing lines in a play or following a formula. It must take so much work."


――Do you prefer matcha or hojicha?

"That's really tough. (laugh) I like both. I love the flavor of matcha but I think hojicha has flavors that aren't as common. I find myself eating a lot of chocolate, drinking lattes, or grabbing hojicha more often."


――How did it feel to shoot the Mister Donut commercial in a kimono?

"It was so lightweight, it felt great. The stylist told me that it was entirely made of silk. I typically only wear kimono during rehearsals or things like that, but I'd love to wear something like this during a festival. Someday."



――The new commercial will begin airing during graduation season. Is there anything you'd like to 'graduate' this year since it's the last year in your 20s? 

"That's true, I am almost 30. I hadn't thought about it! In my job, everyone is so polite to me, and I have the habit of leaving things up to other people. I need to be more personally responsible. For example, if I have to be somewhere for a meeting in the morning, I always get up at the last minute. Why don't I get up 10 minutes earlier, you know? I need to be better."

――What would you like to tell those who are coming of age this year? Do you have anything to say to students and working adults who will start new grades and jobs in the spring? 

"As you grow older, you have less and less to do outside of work. I'm really impressed by people who do something consistently during their free time. I thought I should have done something like that back when I was a teenager, so I tried saving ¥500 coins last year. It was hard to do, even though it was something so small. After a year, I had saved up about ¥40,000 and I felt satisfied, so I stopped. But doing something each day outside of work is important."

Information

misdo meets Gion Tsujiri Vol.1
Available: March 25 – End of April

Where to Buy: Participating Mister Donut Stores Nationwide

Official Site: http://www.duskin.co.jp

Doraemon Reappears as a Traditional Japanese Candy

The Tabemas brand transforms popular characters into traditional Japanese sweets. A new chilled Doraemon dessert is now available at Lawsons locations nationwide, but it might be too cute to eat.

Everyone's favorite robot cat is showing off two distinct impressions in this 2022 release. Do you like the winking Doraemon or the playful one with his tongue sticking out?

Be sure to try one of these intricate sweets! You don't need to visit a traditional sweets shop to get an authentic taste of Japan.

(C)Fujiko-Pro,Shogakukan,TV-Asahi,Shin-ei,and ADK