Official HIGE DANdism Release Music Video Teaser For Doraemon Film Theme 'Universe'
Official HIGE DANdism dropped a teaser for their new Universe single on Wednesday, the newest single from the pop band which is set for release on February 24, 2021.
The new song features as the main theme for the upcoming anime film Doraemon: Nobita's Little Star Wars 2021 which is hitting Japanese theatres on March 5, 2021. The song is an ode to the little alien Papi and the grand adventures of Doraemon and co in the film.
Official HIGE DANdism – "Universe" Music Video Teaser

The full music video, directed by Takuto Shimpo who has directed numerous of the band's videos, will premiere on YouTube on January 9, 2021 at 18:00 (JST). Save the premiere video link below.
Official HIGE DANdism – "Universe" Music Video Premiere Link

Universe will be released in three editions: the CD-Only Edition, CD+Live Blu-ray Edition, and CD+Live DVD Edition. The DVD and Blu-ray editions come with the full footage of Official HIGE DANdism's online concert "Official HIGE DANdism ONLINE LIVE 2020 – Arena Travelers -" which was watched by 120,000 fans on September 26, 2020.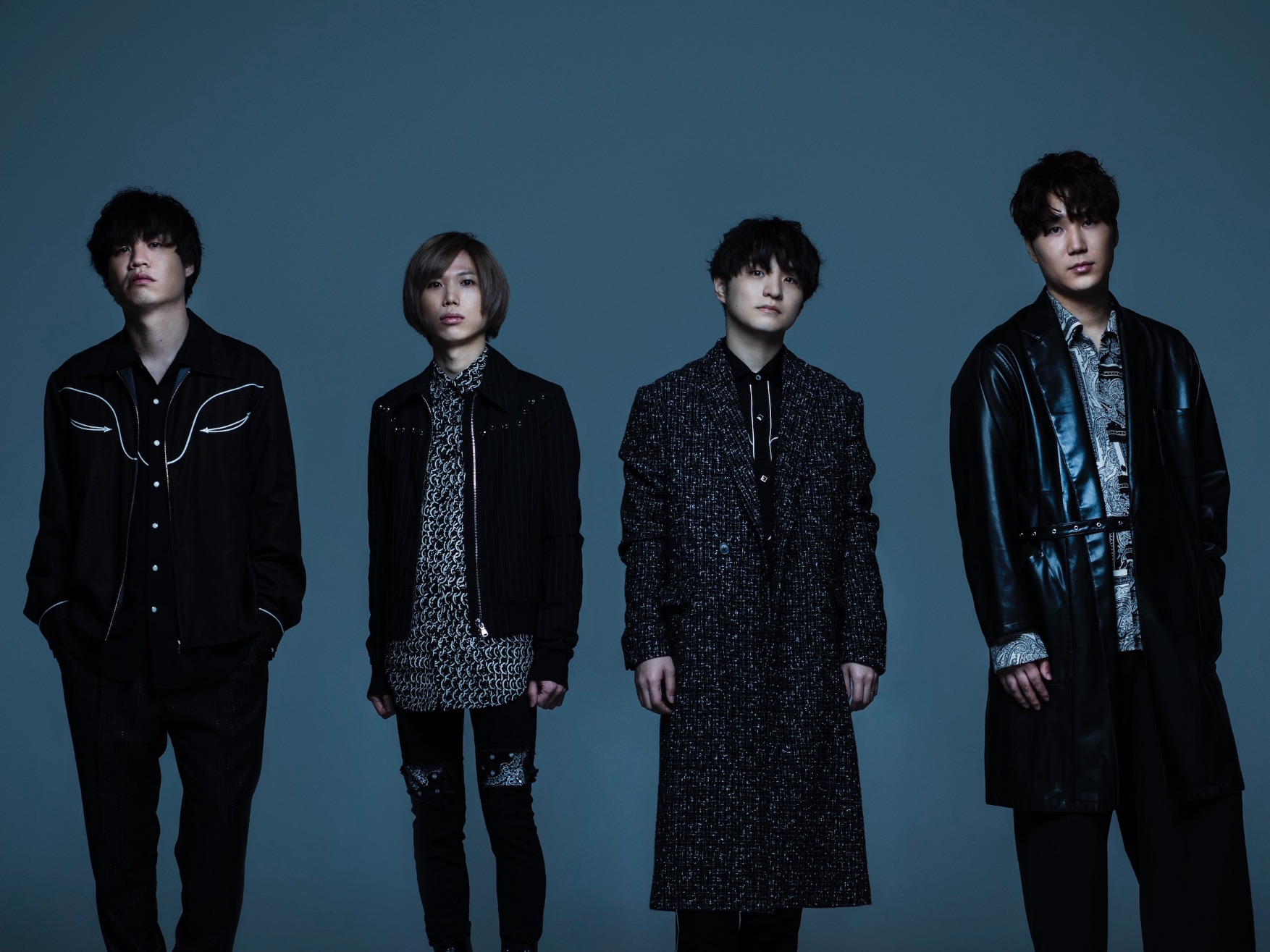 Universe will hit major music streaming and download services earlier than the physical release on January 9, 2021.
©藤子プロ・小学館・テレビ朝日・シンエイ・ADK 2021
Information
Universe
Release Date: February 24, 2021
CD-Only Edition: ¥700 (Before Tax) [PCCA. 70553]
CD+Live DVD Edition: ¥4,500 (Before Tax) [PCCA-06011]
CD+Live Blu-ray Edition: ¥4,500 (Before Tax) [PCCA-06010]
Official HIGE DANdism "Universe" Special Site: https://universe.ponycanyon.co.jp
Doraemon: Nobita's Little Star Wars 2021
Release Date: March 5, 2021
Official Website: https://doraeiga.com/2021/
RELATED ENTRIES
McDonald's Japan Launches Festive Doraemon-Themed Summer Sweets

On August 5, McDonald's Japan will begin selling some summer-only sweets! The McShake Doraemon Ramune and Doraemon Choco Banana Pie items are based on a summer festival, and the packaging will feature adorable Doraemon imagery. 

These treats will bring back memories of summer festivals, with popular flavors like chocolate banana and ramune. Each sweet will be available in a total of six newly-designed packages, so you might need to buy a few until you get your favorite character!

McShake Doraemon Ramune

The McShake Doraemon Ramune features the nostalgic flavor of ramune and a creamy texture. Two types of ramune flavors were used to create a taste that will keep you coming back for more, and citrus flavors were added to create a refreshing flavor perfect for summer. This tasty treat is available in three versions–Doraemon, Nobita, and Gian.

Doraemon Chocolate Banana Pie

The Doraemon Chocolate Banana Pie consists of a crispy pie crust packed with banana filling and a rich chocolate sauce. Fans of Doraemon can grab this pie in three different sleeves–Dorami, Shizuka, and Suneo.

※Product images for illustration purposes only. Actual products may vary.

Happy Meal

Round 1: August 5 – August 11

Round 2: August 12 – August 18

In addition, Doraemon-related items will be packed with every Happy Meal starting August 5.

Official HiGE DANdism to Release Newest EP 'Mixed Nuts' in June

Official HiGE DANdism will release the Mixed Nuts EP on June 22, 2022. The album will include a total of four songs, including Mixed Nuts, the opening theme for the current anime series SPY x FAMILY, and Anarchy, the theme song for the film The Confidence Man JP: Episode of the Hero.


The CD+Blu-ray/CD+DVD versions will include nine songs from the Official HiGE DANdism Road to One-Man Tour 2021-2022 held on June 21 at Pia Arena MM in Kanagawa, the band's first concert in over a year. Depending on where you buy the album, you'll receive a special bonus, so check out the album's special site for more details.

The group has also recently concluded their 2021-2022 -Editorial- Tour which began in September 2021 on April 17 in Matsue, Shimane Prefecture. The tour saw a total of 48 performances and 300,000 spectators.


To celebrate the conclusion of the tour, the band will stream the Saitama Super Arena concert held in March! The stream will begin at 20:00 on May 1 and tickets are on sale now, so check the band's official website for more details.

©遠藤達哉/集英社・SPY×FAMILY製作委員会

Tasty Half-Moon Sandwiches Coming in Second Doraemon Tokyo Banana Collaboration

Doraemon Tokyo Banana Half-Moon Sandwiches are coming on April 1, 2022! These tasty snacks come in a pack of eight and are sure to make the perfect gift.

This release of Doraemon Tokyo Banana is celebrating the 30th anniversary of the Tokyo Banana brand and the 50th anniversary of Doraemon. Why not enjoy your daily snack time with these cute treats?

Each sandwich is filled with chocolate-banana cream with the dough baked into a crispy, savory crust with a winking Doraemon on both sides.

©Fujiko-Pro,Shogakukan,TV-Asahi,Shin-ei,and ADK ※画像はイメージです

'Doraemon: Nobita's Little Star Wars 2021' Film Inspires Limited Edition Ukiyo-e Prints

Fans of Doraemon and traditional Japanese artwork won't want to miss this special collaboration! On March 30, preorders will open for ukiyo-e prints inspired by the film 'Doraemon: Nobita's Little Star Wars 2021.' These limited-edition pieces were created by Iwano Ichibei, a Living National Treasure.

The prints show Doraemon and friends along with the alien Papi and the special gadget the "Small Light." The tool is giving off light depicted in a traditional Edo pattern believed to bring good luck, and the characters are shown inside its silhouette. 

Ukiyo-e Woodblock Print Production

Engraving by Craftsman

Printing by Craftsman

First, a sketch is made, and a monochrome version of the print is carved. After carving a number of woodblocks for each color and using them to rub the painting tirelessly to bring it to life, one single woodblock print is completed. 

 

 

 



The extremely delicate and advanced techniques these craftsmen utilize have been passed down from the Edo period. Imagine having one of these beautiful pieces hanging in your home!

Information

'Doraemon: Nobita's Little Star Wars 2021' Commemorative Ukiyo-e Prints

Preorders Open: March 30, 2022
Price: ¥33,000 (Excluding Tax and Shipping Charges)

Quantity: 300
Painter: Living National Treasure Iwano Ichibei 
Online Shop: http://ukiyoework.com/

Official HiGE DANdism's 'Mixed Nuts' to Serve as OP Track for SPY x FAMILY Anime Series

Official HiGE DANdism's new song Mixed Nuts has been chosen as the opening theme song for the upcoming anime adaptation of the SPYxFAMILY manga series. Written and illustrated by Tatsuya Endo, the manga has been serialized on Shonen Jump+ since 2019 and has been incredibly well-recieved, selling over 12.5 million copies. The anime series will premiere in April 2022.

 

Along with this announcement, the official website for the anime series has posted the full promotional video for the show. The video also previews the opening song.

The ending theme will be Kigeki by Gen Hoshino. 


SPY×FAMILY Trailer


The members of Official HiGE DANdism also posted a comment about their track being chosen as the opening theme. 

"It's such an incredible series, and as fans ourselves, we've been so pumped for the anime adaptation. The art quality is incredible and we hope that everyone enjoys the show. If you could, be sure to listen to Mixed Nuts while you follow the story of Loid, Yor, and Anya."

©遠藤達哉/集英社・SPY×FAMILY製作委員会

Information

SPY×FAMILY

Premiering on TV Tokyo on April 9 at 23:00
Airing in North America on Crunchyroll

Official Site: https://spy-family.net/

Doraemon Reappears as a Traditional Japanese Candy

The Tabemas brand transforms popular characters into traditional Japanese sweets. A new chilled Doraemon dessert is now available at Lawsons locations nationwide, but it might be too cute to eat.

Everyone's favorite robot cat is showing off two distinct impressions in this 2022 release. Do you like the winking Doraemon or the playful one with his tongue sticking out?

Be sure to try one of these intricate sweets! You don't need to visit a traditional sweets shop to get an authentic taste of Japan.

(C)Fujiko-Pro,Shogakukan,TV-Asahi,Shin-ei,and ADK

Haircare Brand Merit Launches Limited-Edition Doraemon Bottle

The haircare brand Merit will launch limited-edition bottles featuring the beloved character Doraemon on February 5, 2022.

Merit Shampoo & Conditioner Set (480ml x2)

Merit Foaming Kids Shampoo + Refill (300ml +2 40ml)

The company released its first Doraemon bottle design last year, and in response to overwhelmingly positive feedback, Merit is bringing the bottles back with brand new packaging.

Merit Foaming Kids Shampoo + Refill for Tangled Hair (300ml + 240ml)

 

This year, the bottles also come with AR camera content for families to enjoy together. By holding a camera up to the bottle, Doraemon will appear for a special photo shoot!

©Fujiko-Pro,Shogakukan,TV-Asahi,Shin-ei,and ADK

Official Hige Dandism Releases Music Video for 'Pending Machine'

Official Hige Dandism has released the music video for Pending Machine from their new album 'Editorial.'

The video was directed by Takuto Shimpo, who has worked on a number of the band's music videos to date. The story begins as the members get into an elevator, and peering into a duffel bag, they discover what looks like a space suit. This video shows the funnier side of the group and is perfect for cheering viewers up on a bitterly cold winter day!

Pending Machine – Official Hige Dandism[Official Video]


Official Hige Dandism's new song Anarchy will serve as the theme song for the upcoming film 'The Confidence Man JP: Episode of the Hero. A clip of the track can be heard during the film's trailer, found on the official movie website.  

The band is currently on its first national arena tour, titled 'Official Hige Dandism One-Man Tour 2021-2022 -Editorial-.'

©2022「コンフィデンスマンJP」製作委員会

Hat maker CA4LA to Unveil the First Set of Special Collection in Collaboration with DORAEMON

Hat maker CA4LA has unveiled its first item, the "DORAEMON KNIT CAP," which had only been displayed in silhouette on its special site for the collection in collaboration with DORAEMON.

DORAEMON KNIT CAP ¥9,900 (Tax Included)



DORAEMON is embroidered across the front of the knit cap. When the knit cap is folded over, DORAEMON's worst enemy, a mouse, emerges!

The item will be available from December 10 at CA4LA retail stores nationwide, CA4LA online store, ZOZOTOWN, and CA4LA retail stores in Taiwan. The second set of items will be announced soon, so stay tuned!

Official Hige Dandism Releases Lyric Video for 'Bedroom Talk'

Pop band Official Hige Dandism has released the lyric video for their track Bedroom Talk from the group's newest album Editorial. 

Bedroom Talk was written and composed by the group's guitar player Ozasa, co-arranged by mabuna, and with guitar arrangements provided by Kyohei Aruga. This lyric video is the first full-length illustrated video for the band and was created by Nagi, an illustrator making waves for her uniquely charming depictions of women. 

Bedroom Talk – Official Hige Dandism (Music Video)




 

Official Hige Dandism's new song Anarchy has also been selected as the theme song for the upcoming film 'The Confidence Man JP: Episode of the Hero.' The latest trailer is available to watch on the movie's official website.

 

New Song from Official Hige Dandism Chosen as Theme for Confidence Man JP Movie

Anarchy, the new song from pop group Official Hige Dandism, will be the theme song for the third Confidence Man film, 'The Confidence Man JP: Episode of the Hero.' The movie will be released in theaters in Japan on January 14, 2022. 

The Confidence Man JP was written by Ryota Kosawa, a screenwriter known for contributing to numerous hit films such as 'Always: Sunset on Third Street' and 'Legal High.' This film will follow 'The Confidence Man JP: The Movie' and 'The Confidence Man JP: Episode of the Princess.' The main cast will feature Masami Nagasawa as Dako, Masahiro Higashide as Boku-chan, Fumiyo Kohinata ad Richard, and Shinya Kote as Igarashi. 

The Confidence Man JP: Episode of the Hero Trailer


 

Official Hige Dandism originally performed the theme song for the 'Confidence Man JP' drama series and has contributed the theme song for each previous movie. 

The pop group gave a comment about the new project. "We're so honored to be performing the theme song for the newest film, having worked on all of the others in the past. It's so thrilling to imagine this being played in a movie theater! Honestly, it's just crazy. I'm so proud that we could create a song like this. We're so grateful to the movie's staff for giving us these wonderful opportunities." 

The Confidence Man JP: Episode of the Hero Special Report #2





The latest trailer for the film featuring the theme song Anarchy is available on the official website. 

©2022「コンフィデンスマンJP」製作委員会

Doraemon Appears in Traditional Ukiyo-e Woodblock Print Limited-Edition Release

Everyone's favorite robot cat is making a peculiar appearance inside a piece of famous Japanese art! Using traditional Ukiyo-e crafting techniques, the Hanzou company has successfully inserted Doraemon into the painting Fujimigahara in Owari Province by Hokusai, originally created between 1830 and 1832. The painting will be available to preorder online starting October 8, 2021, with only 300 copies available!

Ukiyo-e Woodblock Print Production Process

Engraving by Craftsman

Rubbing by Craftsman

First, a sketch is made, and a monochrome version of the print is carved. After carving a number of woodblocks for each color and using them to rub the painting tirelessly to bring it to life, one single woodblock print is completed. The extremely delicate and advanced techniques these craftsmen utilize have been passed down from the Edo period. 

The original painting was created after Hokusai turned 70, and took two years to complete. The painting is said to portray the view of Mount Fuji from Fujimi-cho, Naka-ku, Nagoya City. An eccentric piece for the time, looking closely shows that each and every line and dot was meticulously calculated. Note the vivid indigo sky and the abundance of blue shades that Hokusai loved to use. Doraemon and Nobita are shown having fun as they make barrels, a welcome departure from the more stoic figure in the original painting. 

Information

Doraemon Ukiyo-e Woodblock Print: Fujimigahara in Owari Province from the series Thirty-six Views of Mount Fuji

Preorders begin on October 8, 2021, at 12:00

Price: ¥46,000 (Tax and Shipping not Included)

Number of available copies: 300 

Echizen-Manufactured Washi Paper Provided by Iwano Ichibei

Online Shop: http://ukiyoework.com/