A new and original anime series titled Odd Taxi will premiere on TV Tokyo and AT-X this April. The anime's official website which opened on Friday last week revealed a promo video, teaser visual, the staff, and cast.
The teaser visual reveals anthropomorphic characters in a city filled with neon signs.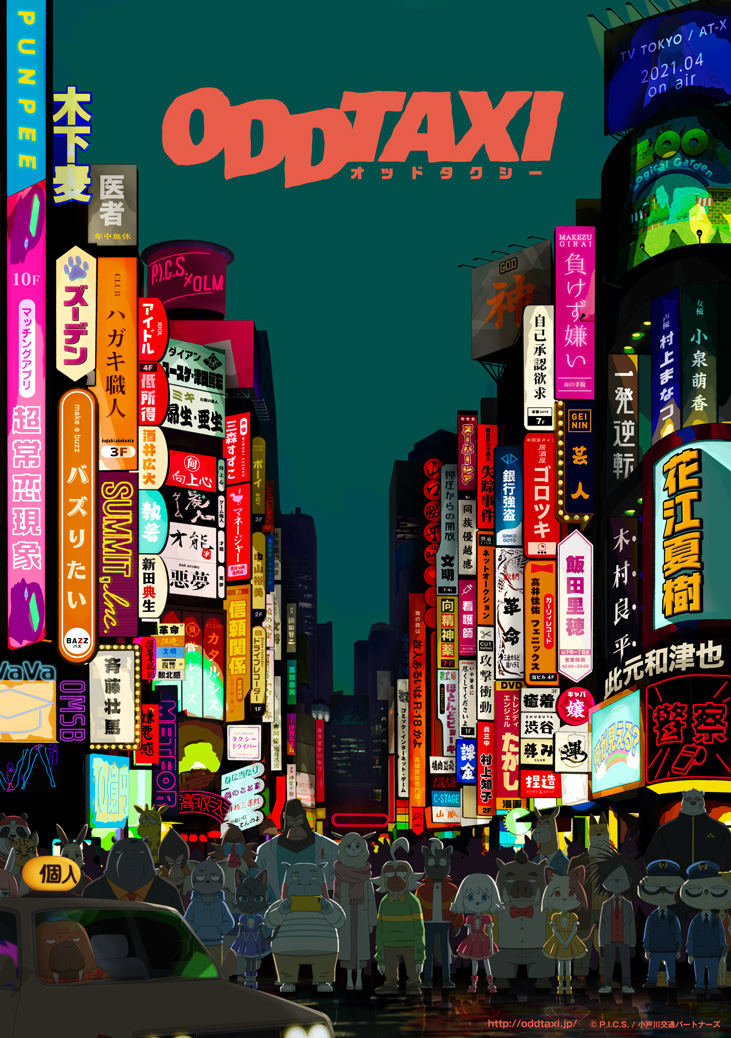 The story follows Kotogawa, a 41-year-old taxi driver with no relatives and who keeps himself to himself. His conversations with his customers lead him to a girl who has disappeared.
The main cast line-up includes Natsuki Hanae as Kotogawa, Riho Iida as Shirakawa, Ryohei Kimura as Gоriki, and Kappei Yamaguchi as Shika, Suzuko Mimori as Louis Nikaido, Moeka Koizumi as Shiho Ichimura, and Manatsu Murakami as Yuki Mitsuya.
Photo by cherry chill will. 
PUNPEE, VaVa, and OMSB from the hip-hop label SUMMIT are in charge of the music. This is the first time the three artists have written music for an animated series.
TV Anime "Odd Tax" Promotional Video

A manga adaptation began serialisation in Shogakukan's Big Comic Superior online label Darupana on Friday (January 15).

Natsuki Hanae and PUNPEE released statements about their involvement with the series which we have translated from Japanese.
Natsuki Hanae (Voices: Kotogawa) | Comment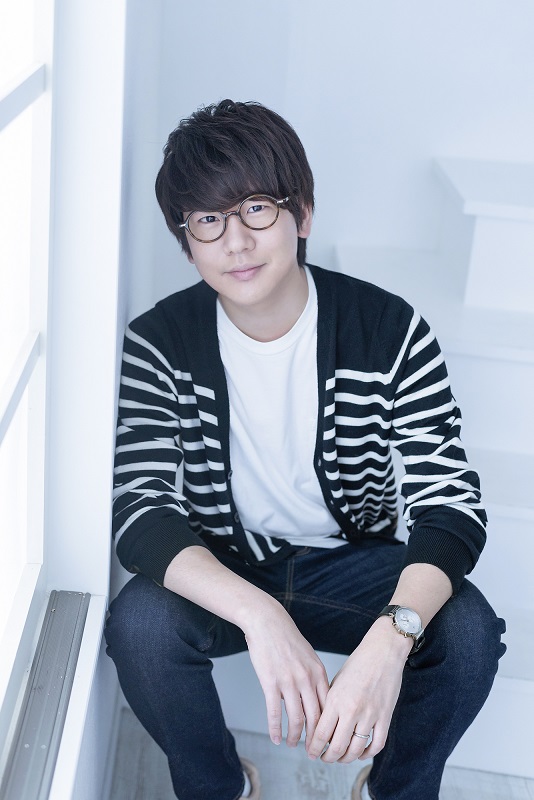 "There's something about this anime that seems interesting. The character I play, Kotogawa, is unlike any other character I've played before. The director gave me pointers, and I was like… wait, why? It doesn't seem like a simple anime about cute animals. You'll come to understand certain things as the story progresses. It gets more and more interesting, so please look forward to watching it."
PUNPEE (Composer) | Comment
Photo by Ryo Mitamura 
"This is my first time composing for an anime series. The animation team let me in on everything from early on in production […]. It was a really worthwhile experience, and they let me work to my usual pace. I'm always thankful for the opportunity to work on something new in a new environment. I'm looking forward to watching the series myself too"
© P.I.C.S. / 小戸川交通パートナーズ
Information
Odd Taxi
Initial Broadcast: April 2021 on Tokyo TV and AT-X
Official Website: http://oddtaxi.jp/