Kaori's Easy Recipe – Learn How to Make "Hello Kitty Chocolate Sandwich Cookies"!
With just a small bit of ingenuity, turn everyday food into something cute using Kaori's recipe series! With a few simple ideas, an ordinary recipe magically transforms into a cute dish. Today we'll look at a recipe that uses a chocolate!  Let us introduce to you, Hello Kitty chocolate sandwich cookie!
■Ingredients
Weak flour 150g
Salt-free butter 80g
Sugar 50g
Fresh cream 60cc
Chocolate 60g
Red pounce a bit
Cutter
Chocolate pen
■How to make
1: Put sugar, butter and flour into a bowl and mix it until it sticks together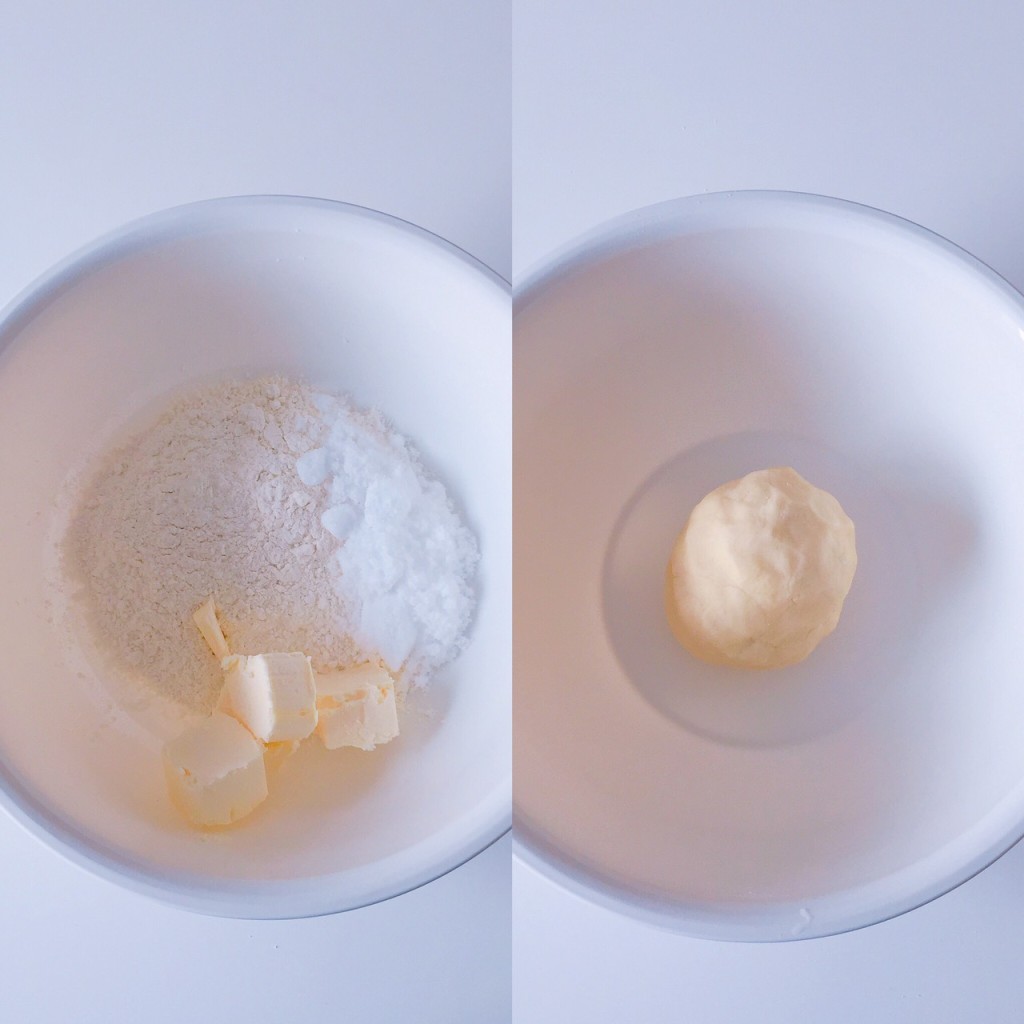 2:Put the dough between two cooking sheets and rolling out the dough using a roller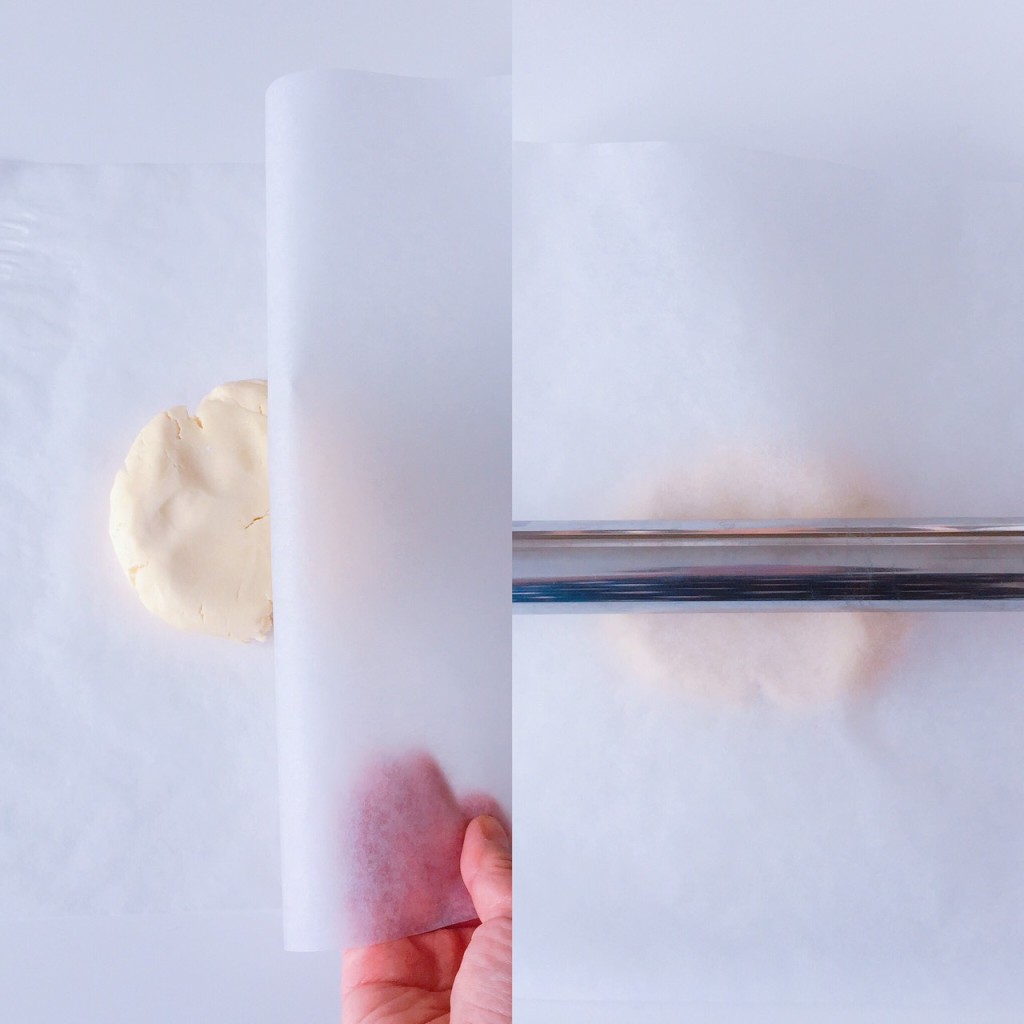 3: Cut with a cutter ※you can use a small container or a cup
4: Line up the cut-out dough on a cookie sheet
5: Preheat the oven to 180℃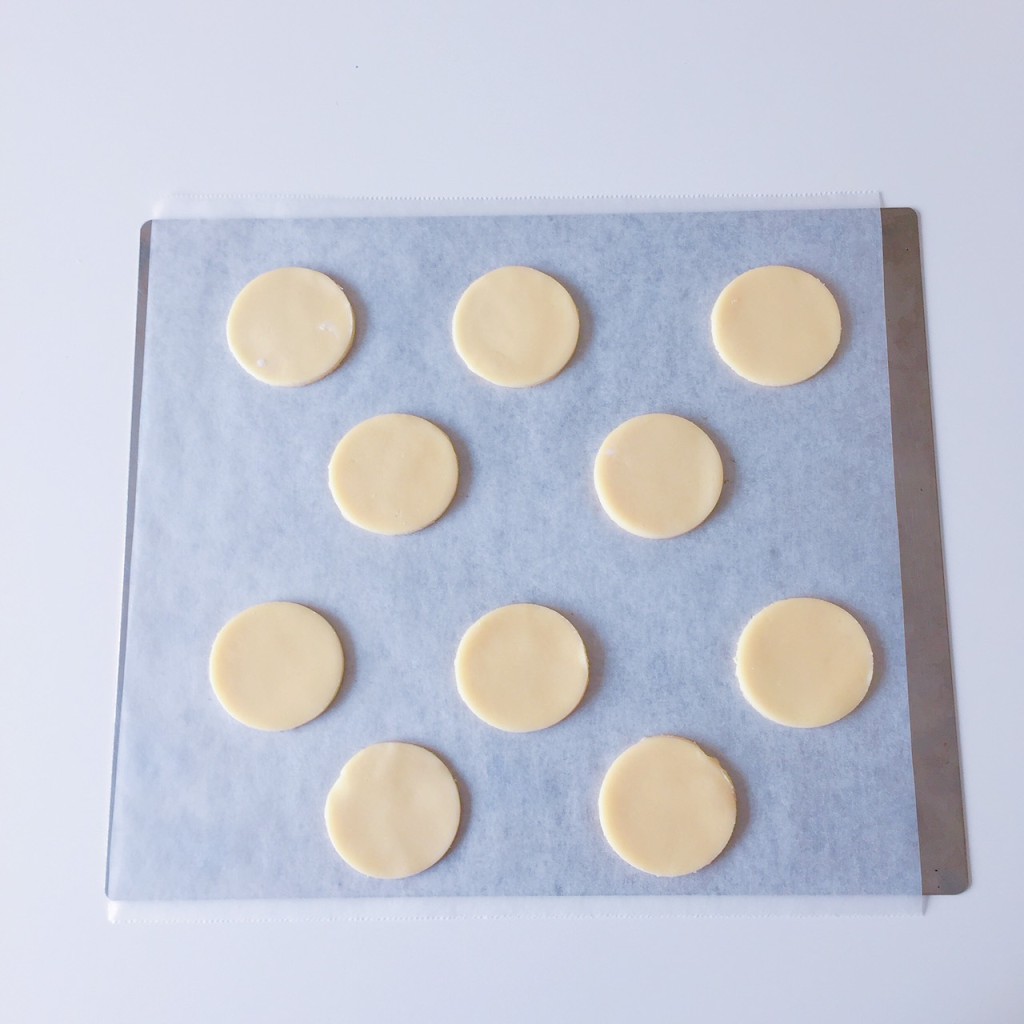 6: Make Kitty's ears. Take a bit of dough, roll it in your palms to make a round shape then pinch the dough to make a triangle ear shape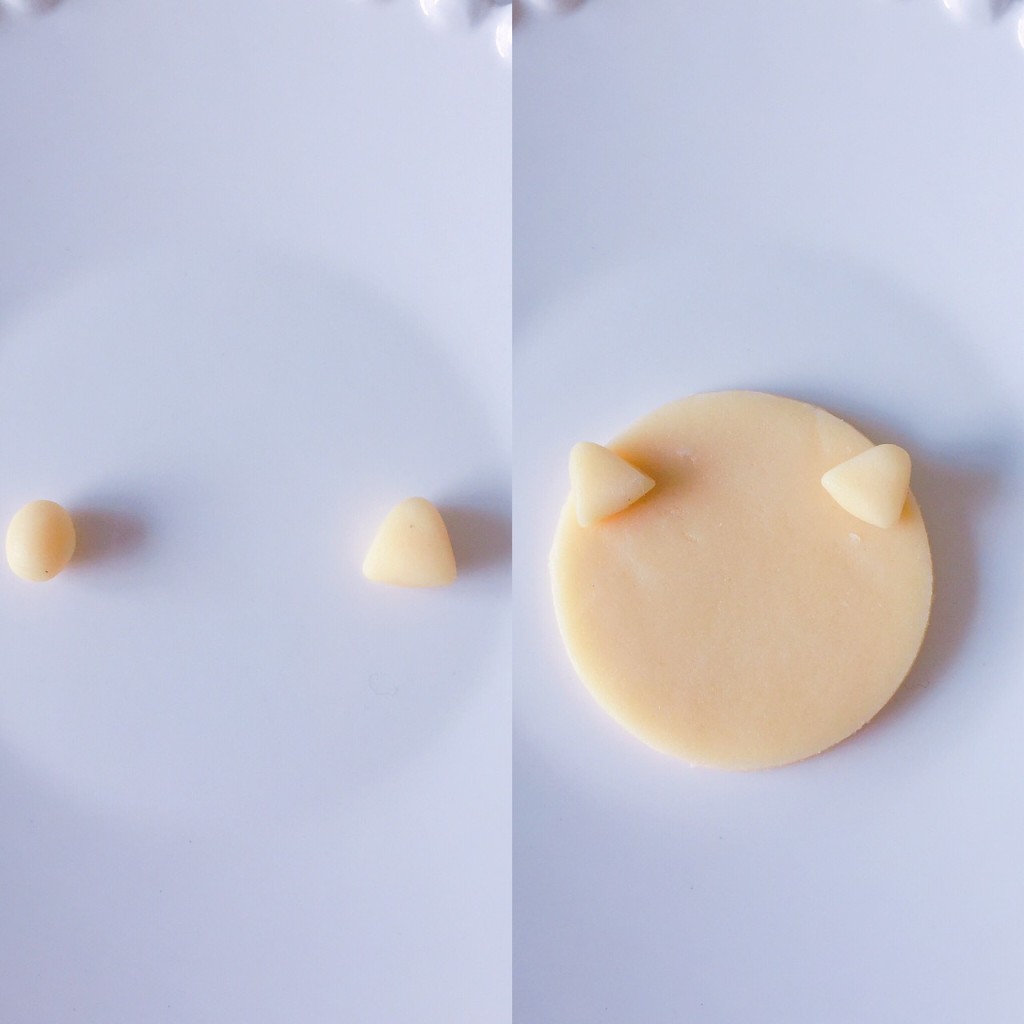 7:Add some red coloring to approximately 10~15g of the dough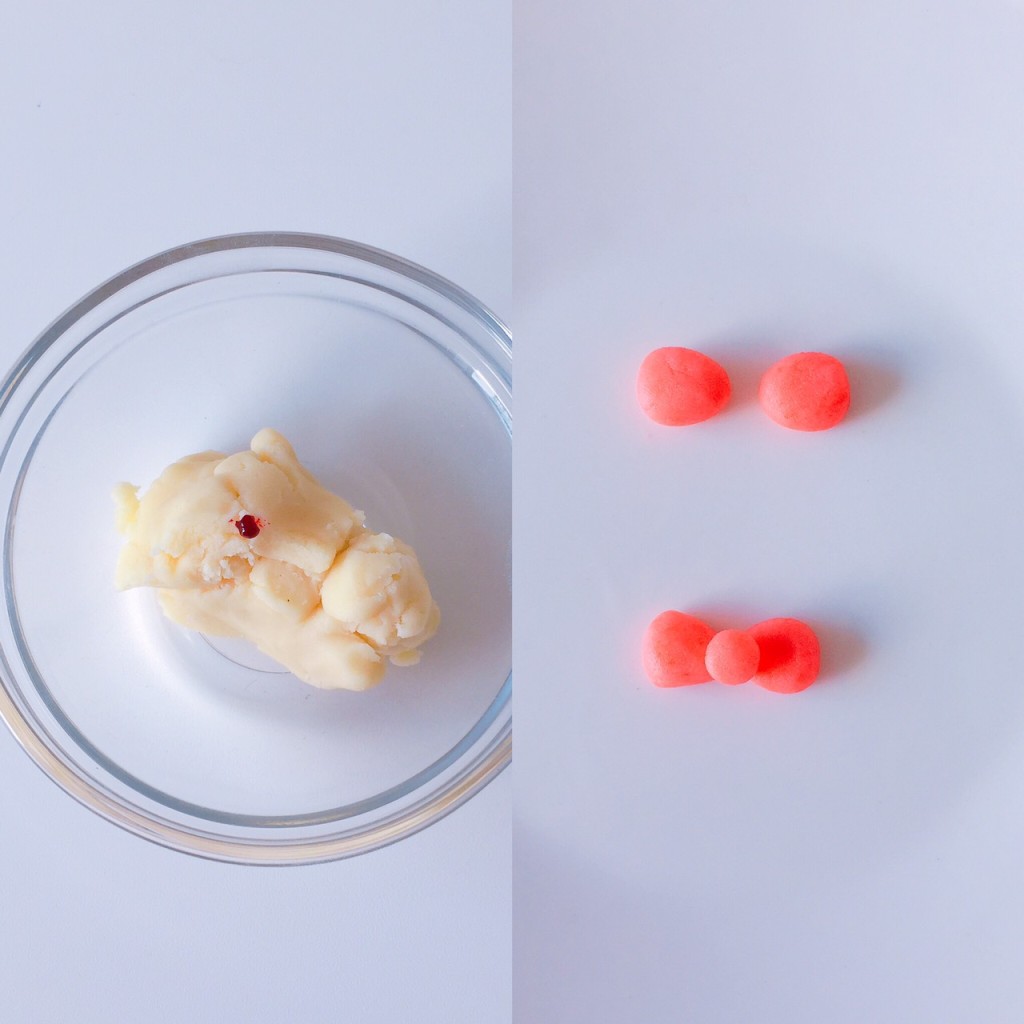 8: Make ribbon shapes and put it in the middle
9:Lower the temperature to 140℃ and bake for 15 to 20 minutes
10:Pour chocolate and fresh cream into a pot and heat it so it melts
11: When the temperature drops, put the chocolate cream between two cookies
12:Place the chocolate pen in a dish of hot water and using a toothpick draw Kitty's face!
Kaori also invites you into her world of character-themed rice dishes in her recipe series! Please check out her Instagram where she has uploaded many pictures of her character dishes!
■Profile
Kaori Kubota(@kaopan27)
Kaori lives in Hokkaido and enjoys making dinners, sweet treats and character food using bread ♡ Kaori also loves to experiment with small tricks to crate easy character-themed sweets ▶@kaopan27
—
Related article:Kaori's easy recipe – learn how to make a "Pom Pom Purin Fruity Milk Pudding"!
Related article:Kaori's easy recipe – learn how to make a cute Hello Kitty fruit sandwich!
RELATED ENTRIES
IKEA Harajuku Opens This June With Swedish Convenience Store

IKEA Japan is set to open its first central Tokyo branch in Harajuku this week. Located inside WITH HARAJUKU, and just a 1-minute walk from Harajuku Station, the store will officially open its doors on June 8, 2020.

IKEA Harajuku's features

Sales floors stocked with all your living needs

The sales floors are split into four different themes to cater to customers' living needs: "Sleep" and "Organise" are on the first floor, while "Relax" and "Cook" can be found up on the second floor. IKEA Harajuku also caters to single person households and their lifestyles too, so takes into consideration limited spacing with its items.

Swedish Convenience Store

To support life in the busy city and create a convenient shopping experience, IKEA Harajuku will be home to the world's first "Swedish Conbini," or Swedish convenience store. Eco-friendly items can be bought speedily, including eco bags, ISTAD freezer bags made from plants, plant ramen, and so on—all at an affordable price.

IKEA Harajuku Exclusive Tunnbröd

The convenience store stand will also serve takeout food like cinnamon rolls, plant-based soft serve ice cream, sundaes, and more. There's even the "Sweden Cafe" up on the second floor where they'll sell Tunnbröd, a traditional Swedish-style flatbread topped with various ingredients. This will be exclusive to IKEA Harajuku. The cafe brings together Harajuku's culture of crepes and foods to eat while walking with Swedish culture.

Due to the outbreak of the novel coronavirus (COVID-19), and to limit people in the shop, a ticket system will be place. Employees will also be using masks, and staff will use face shields when serving customers. The shop will also be practicing social distancing and asking people to wear masks.

Information

IKEA Harajuku

Address: WITH HARAJUKU, 1-14-30 Jingumae, Shibuya, Tokyo

Grand Opening: June 8, 2020

Opening Hours: 10:00-21:00

Access: 1-minute on foot from Harajuku Station via JR Line / 1-minute on foot from Meiji-Jingumae Station via Tokyo Metro

IKEA Harajuku Official Website: http://www.IKEA.jp/harajuku

CHEESE CRAFT WORKS Now Serving Shaved Ice Made With Natural Ice, Fresh Fruit & Cheese

CHEESE CRAFT WORKS, a food company run by LIFEstyle that makes food using fresh cheese, is now holding a shaved ice fair until August 31, 2020.

CHEESE CRAFT WORKS specialises in over 20 varieties of cheese which it orders from both Japan and overseas, such as good quality fresh cheese from Hokkaido, which is then used to make a different food dishes.

For their shaved ice fair, the shaved ice is made using light and fluffy natural ice which is topped with sweet, sour and refreshing fruits and syrups as well as fresh cheese.

Shirokuma-kun: ¥980 (Before Tax)

Honey Lemon Shaved Ice: ¥1,080 (Before Tax)

Strawberry Mont Blanc Parfait Milk Shaved Ice: ¥1,080 (Before Tax)

Five different shaved ice flavours are being served, such as the Candied Strawberry Shirokuma-kun which is topped with candied strawberries and a foam made from milk and fresh cheese. The Honey Lemon is a combination of sweet honey and sour lemon, while the Mont Blanc has milk-soaked shaved ice topped with strawberries and cream to create a parfait-like shaved ice dessert.

Candied Strawberry Shirokuma-kun: ¥1,260

You can pick candied apple too.

Experience the unique combination of cheese and shaved ice at CHEESE CRAFT WORKS.

Information

Fresh Cheese Topped Natural Shaved Ice

Running: Now until August 31, 2020

CHEESE CRAFT WORKS Official Website: https://www.cheese-cw.jp/

Evangelion: 3.0+1.0 Thrice Upon a Time Anime Film Collaborates With Eye Drops Brand Sante FX

Santen Pharmaceutical has teamed up with the upcoming anime film Evangelion: 3.0+1.0 Thrice Upon a Time to released limited edition versions of its eye drop products Sante FX NEO and Sante FX V+. The products went on sale on June 1, 2020.

The Sante FX series is a popular eye drops brand in Japan. It has previously collaborated with Evangelion in the past, with the last collaboration happening 8 years ago for the promotion of Evangelion: 3.0 You Can (Not) Redo. The product was promoted a series of commercials under the title "Refreshing Feeling Sante FX" which featured Evangelion references. They are doing the same for the new collaboration under the title "New Refreshing Feeling Sante FX."

Four different models will be released for both the Sante FX NEO and Sante FX V+ eye drops, including Shinji, Asuka, Rei, and Kaworu. Each features an original illustration of the characters along with colours that identify them.

A commercial was released to promote the products featuring narration by Kotono Mitsuishi who voices Misato Katsuragi in Neon Genesis Evangelion.

Sante FX x Evangelion CM


A special website was launched exclusively for the product where Sante FX are carrying out eye tests in Japanese. Users can answer questions to measure the "vigilance" of their eyes. The answers they get will also present them with the Evangelion character they are.

Japanese singer DAOKO is set to release her fourth album anima initially on June 24, 2020 across music subscription and download services before it hits shelves as a CD on July 29, 2020. The record comes as her first album since Shiteki Ryoko dropped back in December 2018.

The album is being co-produced by DAOKO herself and Akito Katayose (GREAT3) who was also the sound producer for DAOKO's self-titled album—her first to be released from a major label.

The 12-track album invites a diverse range of track makers and musicians on board who DAOKO respects. Songs will see a return to DAOKO's iconic rap style, as well as enter new territory for the singer.

First Press Limited Edition copies of anima are coupled with a DVD featuring DAOKO's concert at Ebisu LIQUIDROOM held in February this year as part of her "2020 Otogi no Mitoshi Tour."

A new artist photo of DAOKO has also been released in promotion of her new album. The photo was taken by Shinkai Baba who also worked together with DAOKO on an exhibition held at Ebisu KATA.

DAOKO | Comment

"When I heard the final mastered version of my album 'anima,' I teared up. The album is intertwined with philosophical ideas, something which I often think about. It has an amazing sound. I felt beauty from my heart. The album is one which helps brings the light closer—a light which until now could only be seen from a distance—and one which illuminates the path ahead. I'm thankful from the bottom of my heart to all the musicians [involved] whom I admire and respect, and who helped me find a new DAOKO. This album saved me, and I hope it becomes a ray of light to those who hear it."

Akito Katayose | Comment

"Her words stir my heart, and her voice brings about a fiery pleasure to my ears. DAOKO has been special since I met her when she was 17-years-old. Her talent is endless, and it shows on this album. She feels liberated on it. It was an incredible experience to work with her […] as well as all of the wonderful musicians who followed along, including my former friend John McEntire. I hope this beautiful and curious album echoes as a source of strength to all the unstable hearts and the world."

Information

anima

Digital Release Date: June 24, 2020

CD Release Date: July 29, 2020

First Press Limited Edition (CD+DVD): ¥3,800 (Before Tax) [TFCC-86715]

Regular Edition (CD-Only): ¥2,800 (Before Tax) [TFCC-86716]

DAOKO Official Website: https://daoko.jp/

SANRIO CAFE Ikebukuro to Open in Tokyo's Sunshine City On June 5

Sanrio is set to open the new SANRIO CAFE Ikebukuro in on floor B1F of Sunshine City in Ikebukuro, Tokyo on June 5, 2020.

Just a convenient 8-minutes on foot from Ikebukuro Station, SANRIO CAFE Ikebukuro will serve up a menu that captures the kawaii world of Sanrio's roster of characters.

The cafe is divided into two areas: the main cafe space, and then the wagon corner for takeout. Enjoy dining surrounded by adorable Sanrio characters on the walls and ceiling, or take your character-inspired food and drink away with you.

The cafe is putting the health and safety of its customers and staff at the top of its list in response to the novel coronavirus (COVID-19) and so will operate the cafe while taking all necessary safety measures.

If you're in Tokyo, or the next time you're in Tokyo, make sure you don't pass up the chance to dine at SANRIO CAFE Ikebukuro.

Information

SANRIO CAFE Ikebukuro
Grand Opening: June 5, 2020 at 10:00 (JST)
Location: Sunshine City (Floor B1F), 1-28-1 Higashi-Ikebukuro, Toshima Ward, Tokyo
Opening Hours: 10:00-21:00 (Last Orders 20:00)
TEL: 03-5985-5600 (Open from June 5, 2020)

Sanrio Official Website: https://www.sanrio.co.jp/

*Please note that opening hours are subject to change or closure depending on the status of the novel coronavirus (COVID-19). For the latest updates, please visit Sanrio's official website.

Loosen Up Your Mind and Body With SHIRO's New Fragrance Bath Oils

SHIRO is releasing three new bath oils as part of its Fragrance series which serve to loosen up your mind and body. The oils are the perfect accompaniment to a relaxing bath time and protect against dryness during Japan's rainy season, keeping skin nice and moisturised.

Bath Oils: ¥3,800 (Before Tax)

There are three fragrances to choose from: "Soap" which envelops you in fresh fruits, "White Lily" which has a sophisticated floral scent, and the refreshing and relaxing "White Tea."

The oils are mixed with sunflower oil and unrefined shea butter from Ghana to leave your skin feeling completely smooth and moisturised after your bath. If you're looking for some simple yet effective body care, then you can't go wrong by winding down from the stress of the day with these oils.

Information

Bath Oils

Release Date: June 11, 2020

Available: SHIRO Online Store / SHIRO branches in Japan

SHIRO Official Website: https://shiro-shiro.jp/

New Open Fruit Sandwich Shop 'Fruits Panda by bekkaku' Opens at Kyoto Tower

Kyoto-based confectionery company Bijuu opened its new shop "Fruits Panda by bekkaku" inside Kyoto Tower on June 4, 2020.

 

Premium sandwiches made with high quality bread

Fruits Panda by bekkaku serves colourful and Instagrammable open sandwiches made from bread baked by Kyoto-based luxury bread company bekkaku which is topped with a variety of fresh fruits and one of the shop's rich creams. The in-house made creams, whether it be the caramel cream, condensed milk cream, or another, all bring out the delicious taste of both the fruit and bread.

Strawberry Panda (Strawberries/Red Bean Paste/Condensed Milk Cream): ¥350 (Tax Included)

Topped with fresh strawberries and sweet red bean paste, this open sandwich is served with a side of velvety condensed milk cream for a harmony of flavours.

Kiwi Panda (Kiwi/Honey Cream): ¥350 (Tax Included)

Sweet and sour kiwis coupled with sweet honey is a match made in heaven that creates a refreshing aftertaste.

Banana Panda (Banana/Chocolate Cream): ¥350 (Tax Included)

Subtly sweet fried bananas and rich chocolate cream are a classic combination which create a full-bodied aroma and delicious aftertaste.

The shop will also be selling bekku's "Tanabiki" bread, so if you visit the shop, use this opportunity to try out their luxurious loaves.

Fruits Panda by bekkaku plans to serve seasonal combinations too so customers can enjoy their open fruit sandwiches all year round.

Information

Fruits Panda by bekkaku

Location: Kyoto Tower (Floor 1F), 721-1 Higashishiokojicho, Shimogyo Ward, Kyoto, 600-8216

Instagram: @fruitspanda

Ballad Version of Gibiate Anime's Ending Theme Released For Charity

A new ballad version of the ending theme song ENDLESS ~Yami o Koete~ for the upcoming anime series Gibiate sung by Maki Ohguro was released digitally on Monday (June 1) for charity.


Gibiate is an upcoming anime series produced by Yoshitaka Amano (Vampire Hunter D; Final Fantasy video game series) and written by Ryō Aoki (Bonjour Sweet Love Patisserie) that's set to release in July 2020. The series is a collaboration from some of the biggest names in the Japanese entertainment industry, spanning anime, music, and video games.

The new ballad version of the anime's ending song was released on the anime's website to spread courage to the people of the world during the novel coronavirus (COVID-19) outbreak. All proceeds will be donated to The Nippon Foundation which is giving support to children who are being affected in some way by the virus, medical workers, and other efforts to combat the virus.

The first main visual for the anime was also released. Additionally, because the goal was reached for the latest promotional video for the anime to reach 4 million views one month before the series airs, more information about the cast, broadcast times, and more will be revealed on June 15, 2020.

Gibiate Summary

Japan, 2030. A virus has infected humans throughout the world. Infected people turn into different forms of monsters based on their ages, sexes and races. The virus is named 'Gibia' – after being rich in variety like gibier.  Just then, a pair of samurai and ninja appeared in such a blighted wasteland of Japan. They both travelled from the early Edo period, fighting together with help from a doctor who tries to find cure for Gibia.  Facing ceaseless attacks from Gibia, and outlaws that attack travellers for food, they start the dangerous journey with enemies all around.

Information

Gibiate

Initial Broadcast: July 2020 on TOKYO MX and other platforms

Official Website: https://gibiate.com/en/

1/1 Scale Plastic Cup Noodle Model to be Released Worldwide

BANDAI SPIRITS is teaming up with Nissin Foods to release the new "BEST HIT CHRONICLE 1/1 Cup Noodle," a plastic model of Nissin Foods's popular Cup Noodle product that you can assemble. It will be released in Japan on September 18, 2020―the day of Cup Noodle's birthday―and will roll out outside Japan after then.


BEST HIT CHRONICLE 1/1 Cup Noodle: ¥2,420 (Tax Included)

Since launching in 1971, the instant cup noodle brand Cup Noodle has filled the bellies of people around the world. BANDAI SPIRITS has now turned the product into a a fun 1/1 scale plastic assembly kit as part of the BEST HIT CHRONICLE line.

The kit was made by 3D scanning real Cup Noodles to make it as realistic as possible, from the cup to the noodles and toppings.

The kit comes with actual ingredients used in Cup Noodles including egg, shrimp, meat, and spring onion. You get to decide how much you want to top your noodles with.

The outside of the cup can also be removed so you can see what the inside of Cup Noodle looks like.

The cup design of Cup Noodle has gone unchanged since its release, making it a very familiar sight to all who have tucked into a cup. The plastic model recreates all of its distinct features, combining the iconic white, red, and gold colours. They even have the line inside the cup which tells you where to stop pouring your hot water.


The design is so detailed it even has the ingredient list, allergy breakdown, and more—all recreated with the same font and font size.

Information

BEST HIT CHRONICLE 1/1 Cup Noodle
Release Date: September 18, 2020
Available: Japan (Hobby shops, toy shops, online, Nissin Online, and elsewhere)

Yaoi Manga Dakaretai Otoko 1-i ni Odosarete Imasu Collaborates With Animate Cafe in Ikebukuro

animate cafe—a cafe chain which collaborates with popular anime series, games, and manga—is opening a new store called "DECOTTO by animate cafe" in Ikebukuro on June 24, 2020. For its first collaboration, it will collaborate with Hashigo Sakurabi's popular yaoi manga Dakaretai Otoko 1-i ni Odosarete Imasu from June 24, 2020 to July 27, 2020.

CHOCOTTO DECOTTO Character Doughnuts (Tonyaka/Chunnya): ¥600 Each

animate cafe operates cafes both in Japan and overseas, and has seen countless collaborations with popular series. DECOTTO will open as a new brand of the company which will serve doughnuts inspired by anime, manga, and game characters.

DECOTTO GIFT Souvenir Doughnuts (Tonyaka/Chunnya): ¥400 Each

CHOCOTTO DECOTTO will be served as cute, decorative doughnuts based on characters. They are nothing short of Instagram-worthy.

Seasonal DECOTTO TEA: ¥600 Each (More flavours available)

Bonus Coasters (9 Designs) / Bonus Straw Markets (2 Designs) *Designs chosen randomly

DECOTTO will serve both regular doughnuts as well as seasonal flavours. When you order a doughnut or a drink, you'll also receive a free coaster or straw marker.

Doughnut Squishies (2 Designs): ¥800 Each


Doughnut Shaped Towels (2 Designs): ¥1,000 Each

Get your hands on exclusive doughnut merchandise too.

Hashigo Sakurabi's popular yaoi manga Dakaretai Otoko 1-i ni Odosarete Imasu has sold over 3.5 million copies. A 13-episode anime series aired in 2018.

©Hashigo Sakurabi/libre

Information

"Dakaretai Otoko 1-i ni Odosarete Imasu" x "DECOTTO by animate cafe"

Running: June 24, 2020 to July 27, 2020
Location: DECOTTO by animate café (Animate Annex, 3-2-1 Higashi-Ikebukuro, Toshima Ward, Tokyo)

Access: 8 minutes on foot from Ikebukuro Station

*June 24-28 is reservation only, and reservations will be allotted randomly

*June 29-July 27 will be normal service

Official Instagram: https://www.instagram.com/decotto_donut/

Walt Disney Japan has announced that pre-sales for its new and original Disney themed yukata will open via shopDisney in Japan from June 9, 2020. Designs range from popular picks such as the Mickey Mouse yukata from last year to new designs like Alice in Wonderland.

The Mickey Mouse yukata has a white base which combined traditional Japanese prints of hemp leaves and a checked pattern with plum blossoms and Mickey. Dressing up in this gives off grown-up yet cute vibes.

The new Alice in Wonderland yukata has a navy base and features prints from the popular Disney movie made into a Japanese style design. It also comes with an obi sash featuring characters from the film on it in a casual manner, so it blends in well and isn't too flashy. shopDisney will also sell a bag, fan and other items with this design too so you can coordinate a style with the yukata.

Several items for kids will also be sold, such as a cute Elsa-inspired yukata, a Toy Story 4 jinbei, a Bunny shoulder bag, and more.

A TSUM TSUM series of summertime yukata will also be sold from June 9, 2020 which will include Mickey & Friends designs.

©Disney
©Disney/Pixar

RADWIMPS Releases New Song 'cocorononaca' On Spotify and Other Streaming Services

RADWIMPS released a new song entitled cocorononaca today on Spotify, Apple Music, Amazon Music, and YouTube Music.

The song was recently revealed on the band's social media together with a video and received much excitement from fans, prompting the band to drop the track digitally today.

On the song, band vocalist and lead guitarist Yojiro Noda said: "I pray for each and every heart that was headed towards it goal, the hearts that have tasted hope, that they can once again move towards those goals in the future. I hope that this song serves as hope for people, even if just a little."

This is a track to check out when you're wanting a bit of positivity. Listen to cocorononaca now at the links below.