Kaori's easy recipe – learn how to make a cute Hello Kitty fruit sandwich!
With just a small touch, turn everyday food into something cute with Kaori's recipe series! With a few simple ideas, an ordinary recipe magically transforms into a cute dish. Today we'll be looking at a recipe that uses strawberries to make a cute Hello Kitty sandwich!
■ Ingredients
・Sliced bread
・Strawberries
・Fresh cream
・Sliced cheddar cheese
・Chocolate sheets
・Cutter
■How to make
1: Cut two slices of bread into the shape of Hello Kitty's face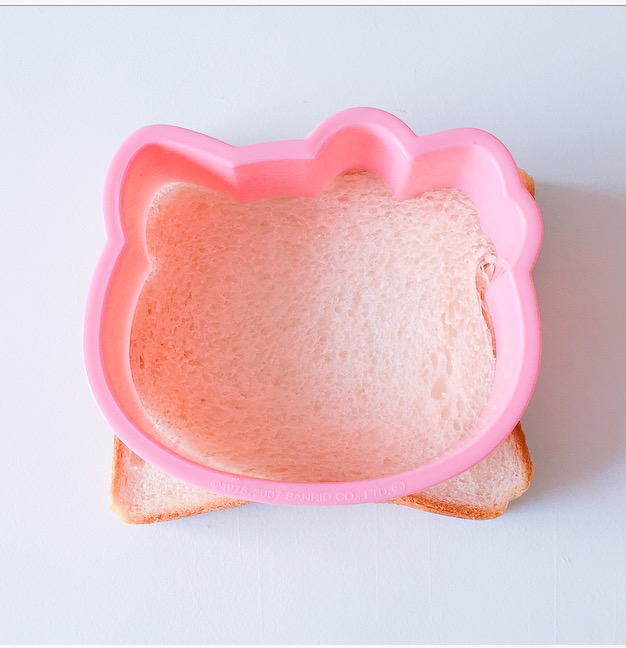 2: Slice the strawberries
3: Spread fresh cream on one side of the Hello Kitty "face"
4: Layer the sliced strawberries on top of the slice of bread with the fresh cream, place another layer of bread on top to make a sandwich.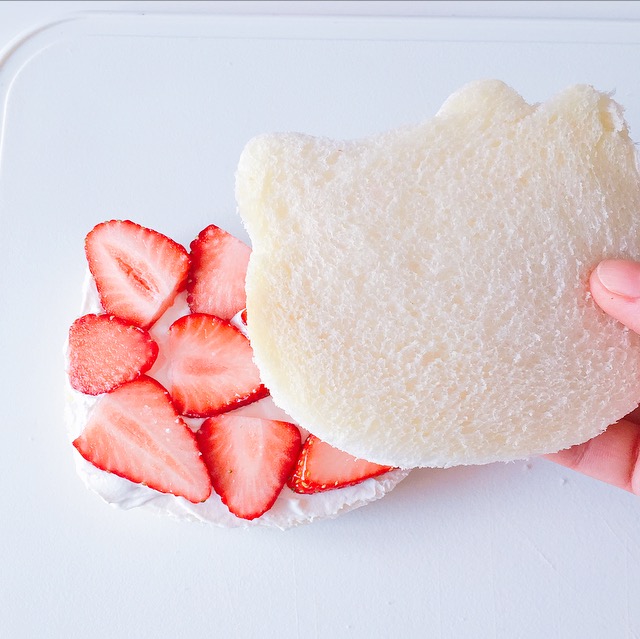 5: With a third slice of bread, make two hands for Hello Kitty.
6: Use the chocolate to make the eyes and whiskers, the cheddar cheese to make the nose, and the strawberries to make a ribbon for Hello Kitty. Use the face you cut out from the bread as a reference for size.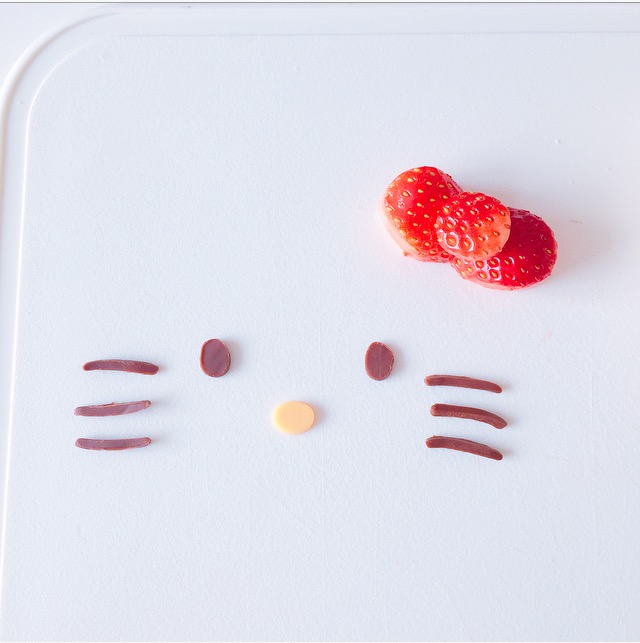 7: Attach the whiskers, eyes and nose to the bread using some fresh cream as glue.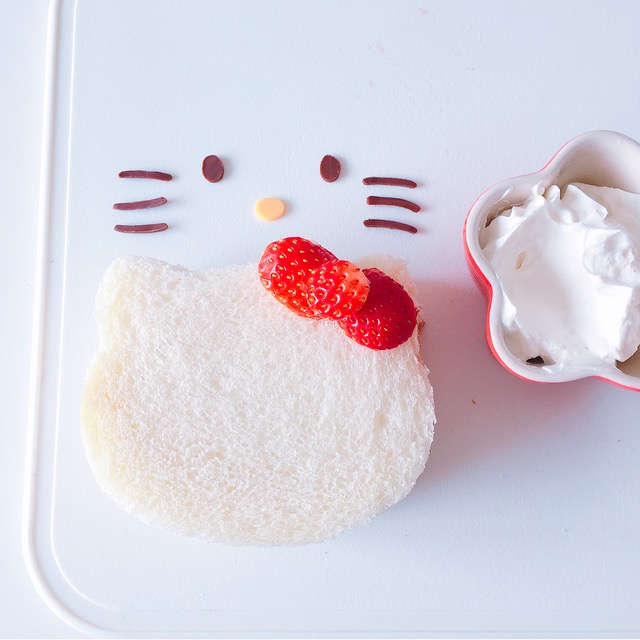 8: The hands made in step 5 will now be made into a foundation. Please cut them as shown in the picture.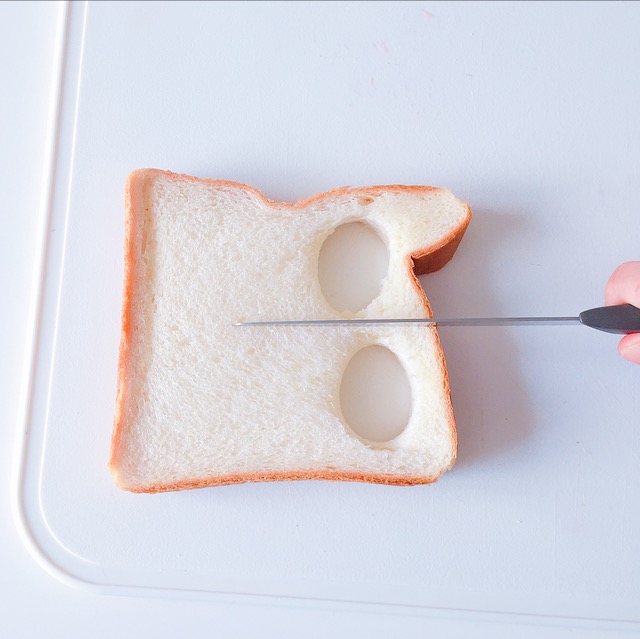 9: Pile the remaining slices of bread on top of each other to make a foundation layer. Place this behind the Hello Kitty head to raise it high.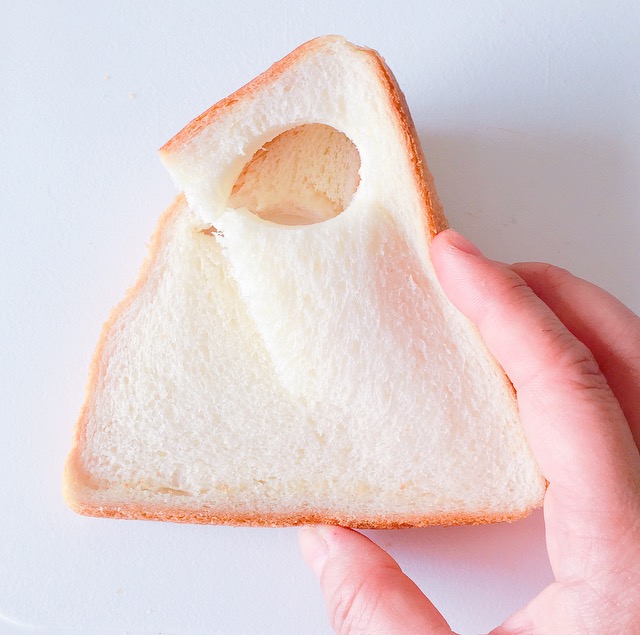 10:Place the strawberry sandwich on top of the foundation layer. Put the hands in place and garnish with a strawberry – and you're done!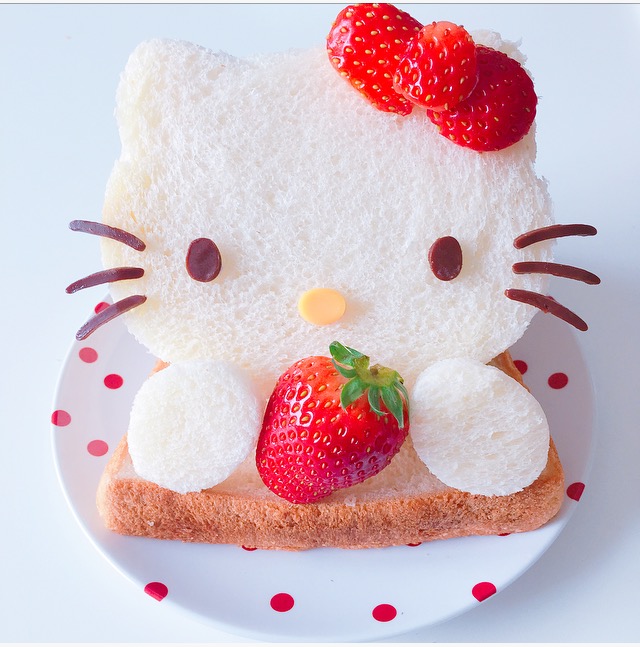 11:This is how it looks from a side view…now let's eat the remaining bread and fresh cream as a light snack! ♪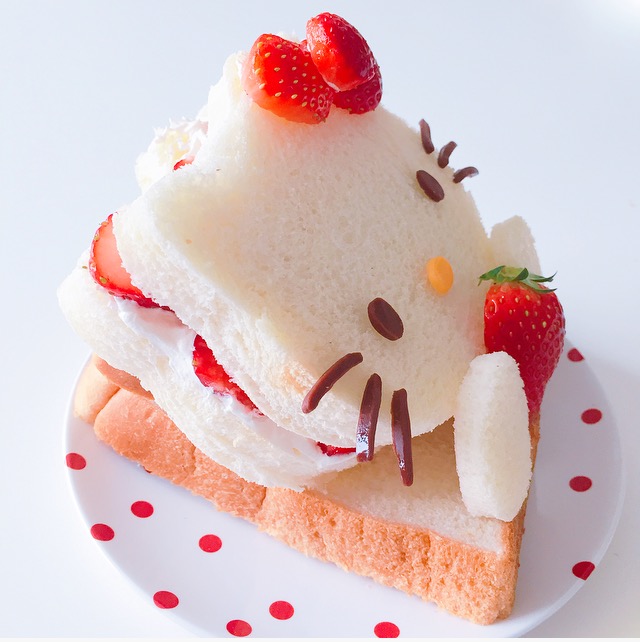 Kaori also invites you into her world of character-themed rice dishes in her recipe series! Please check out her Instagram where she has uploaded many pictures of her character dishes!
■Profile
Kaori Kubota(@kaopan27)
Kaori lives in Hokkaido and enjoys making dinners, sweet treats and character food using bread ♡ Kaori also loves to experiment with small tricks for easy character-themed ▶@kaopan27
−−−
Related article:A recipe for photogenic food #1 "lollipop" sandwiches
Related article:A recipe for photogenic food #14 「Prosciutto ribbon sushi」