Animal Crossing: New Horizons x gelato pique Clothing Collection Adds More Items
Japanese luxury loungewear and sleepwear brand gelato pique is adding more items along with restocks of its popular collection in collaboration with Animal Crossing: New Horizons. Orders opened in Japan on Thursday (February 4) and will run up until Valentine's Day.
About the Collection
The collection is a collaboration with the Nintendo Switch™ title Animal Crossing: New Horizons. It captures the warm, cosy, laid-back life of the game in the form of comfortable loungewear so you can feel as soft and relaxed as the characters in the game.
Line-Up Excerpt (Pre-Tax Prices Listed)
Jacquard Pullover ¥5,800 | Men's Jacquard Pullover ¥6,800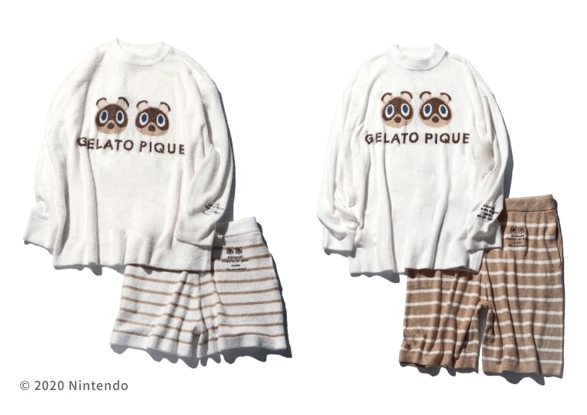 Left: Smoothie JQD Pullover & Short Pants ¥9,800 | Right: Men's Smoothie JQD Pullover & Short Pants ¥11,800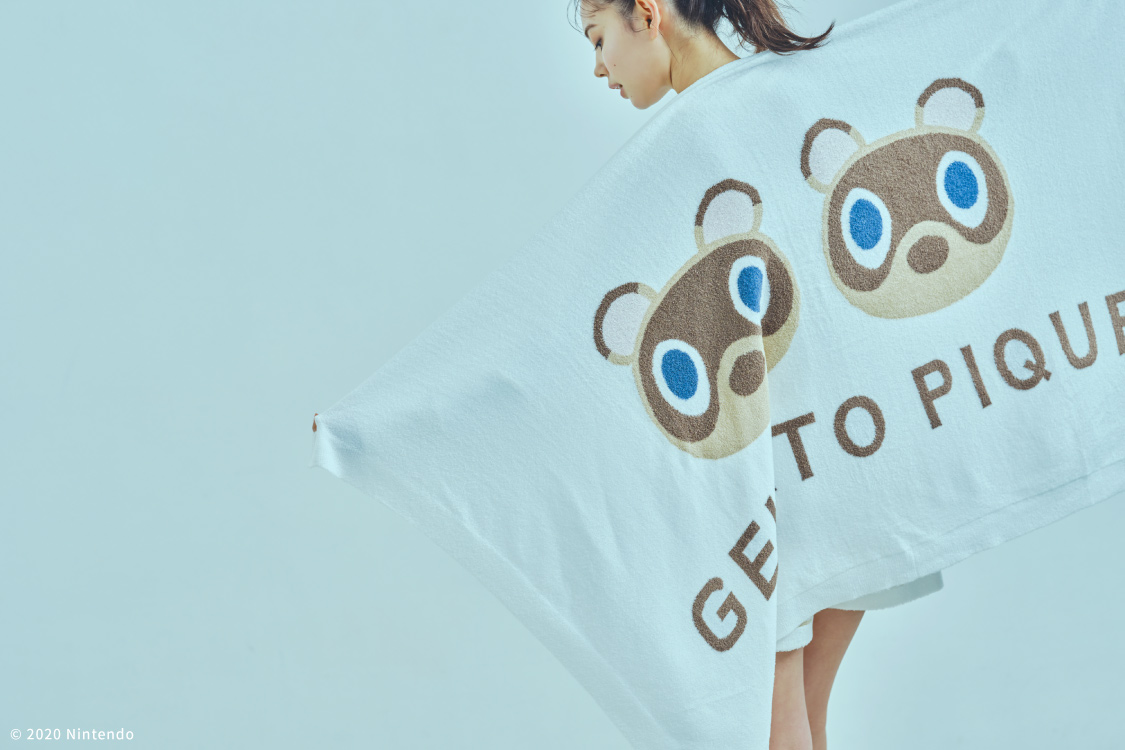 Smoothie Jacquard Blanket | ¥5,800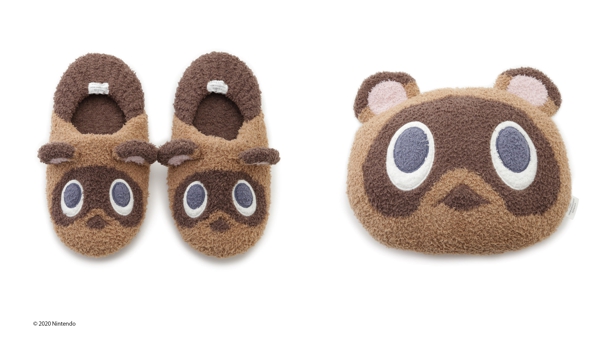 Left: Room Shoes ¥3,400 / Men's Room Shoes ¥3,600 | Right: Cushion ¥3,400
Due to current government guidelines in Japan in response to COVID-19, select stores are currently closed, and so part of this collection will also be made available online in Japan.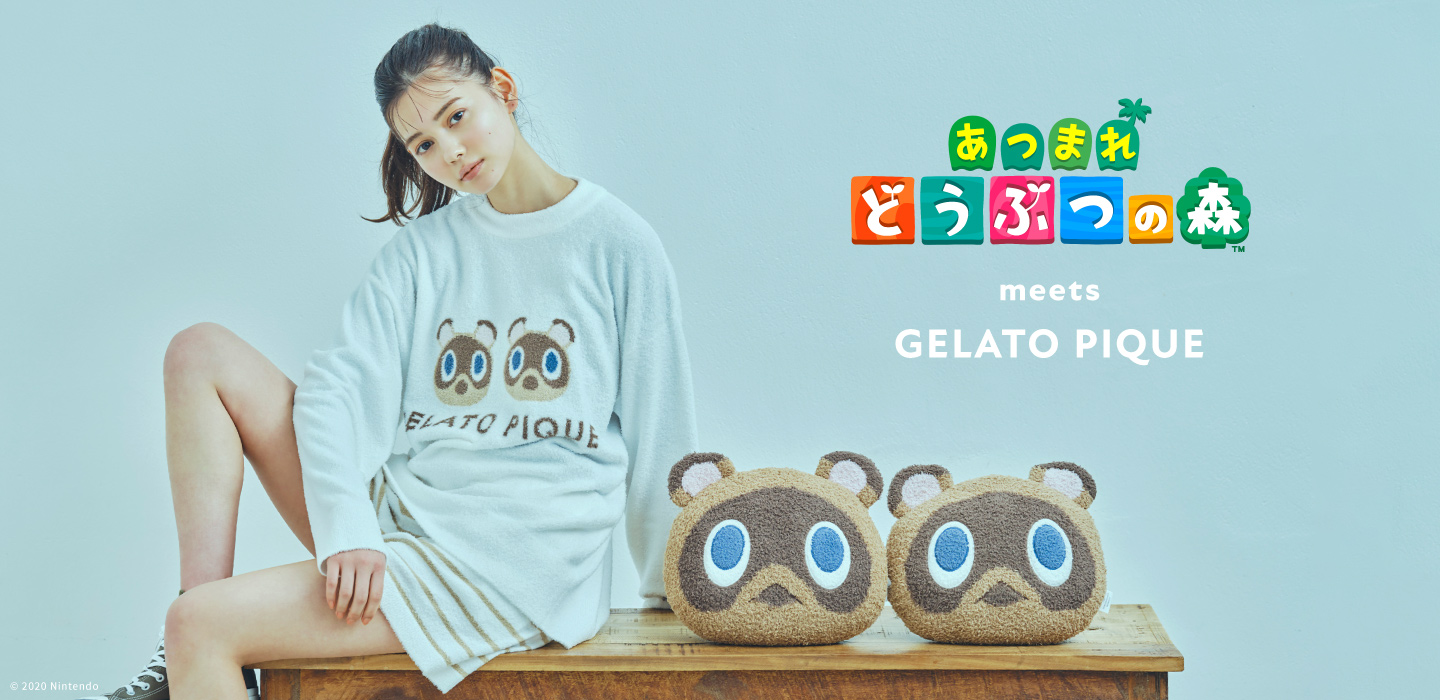 © 2020 Nintendo
"Nintendo Switch" is a trademark of Nintendo.
RELATED ENTRIES
Men's Loungewear Brand Gelato Pique Homme Opens Pop-up Shop in Nagoya

The men's side of the popular Gelato Pique loungewear brand, Gelato Pique Homme, will open a pop-up shop at the Matsuzakaya Nagoya location from December 1 until December 26, 2021. 

Lineup

Striped Sweaters in 2 Limited Christmas Colors

Powder Big Logo Series

Gelato Pique Homme Cosme

The lineup includes new items made from the brand's signature material 'Gelato,' which offers luxurious and high-quality comfort and a light and fluffy feel. Be sure to grab something to wear by the fire this holiday season!

Information

Gelato Pique Homme Pop Up Store-

Running: December 1 – December 26, 2021

Address: Matsuzakaya Nagoya North Building 1F (3-16-1 Sakae, Naka-ku,Nagoya)

Hours: 10:00-20:00

Official Site: https://gelatopique-homme.com/

gelato pique café Releases its Christmas Collection Including New Menu and Goods

gelato pique café launched its Christmas collection for limited time only from November 24 to December 26.

Brown Bear Caramel Crêpe

Raspberry Caramel Cheesecake Crêpe

Caramel and Hazelnuts Hot Chocolate

Eco Bag with Chocolate Bear (Small Size) 

Mug with Chocolate Bear

The theme for gelato pique cafe's Christmas Sweets 2021 is "Brown Bear Caramel Christmas – With Pique Bear and Rich Caramel- and three new sweets and drinks are available, including a crepe topped with an adorable chocolate "Pique Bear". As well as the food menu, two types of original goods, eco-bags and mugs, featuring the chocolate bear topping are available at gelato pique cafes nationwide and gelato pique official online store.

Healing 'Panda' Sweets Available at Gelato Pique Café for a Limited Time

A selection of healing monotone panda sweets will be available at the Gelato Pique Café between September 6 and September 25. The collection is titled "everyday PANDA! ~Sweets Time with Pandas~."

Menu


Panda Crepe

Panda Gelato

Panda Float

Goods

Gelato Pique Café Original Panda Glass/Mug
Available from September 6


Gelato Pique Panda Motif Eco Bag / Panda Motif Hand Towel
Online reservations open September 2, available instore from September 8


In 2021, the Gelato Pique Café announced two rounds of animal themed sweets, proving hugely popular on social media. For Easter they released "Bunny Sweets" with rabbit ears motifs, while a series of "Polar Bear Sweets" was released during the Summer. Now, a selection of "Panda Sweets" is the latest to join the animal collection. 

 

The chocolate and banana Panda Crepe is filled with a healing ganache and banana,  while the Panda Gelato has cocoa biscuits studded around the pandas neck, along with rounded eyes and ears. The "healing monotone" Panda Float combines the Gelato Pique Café's original Guatemalan coffee blend with Royal Blue Bourbon.

 

Along with this "everyday PANDA!" Fair, we have a large lineup of panda goods that will make you happy just by having them.  Goods that are perfect for presents, souvenirs, and rewards for yourself can be purchased at each gelato pique cafe store and EC site, so please look forward to that too!

There is a huge lineup of panda goods that will brighten your day releasing alongside the "everyday PANDA" fair, which make perfect gifts for friends – or yourself! You can view the goods lineup in store and on the Gelato Pique website.

Gelato Pique Releases 32-piece Super Mario Loungewear Collection

Japanese luxury loungewear and sleepwear brand gelato pique is teaming up with the Super Mario franchise to release a new collection of 32 unique pieces for men, women, and children. Pre-orders for the items will begin on September 13 on the official gelato pique site, USAGI ONLINE, and the official online Nintendo Store. Items will go on sale to the general public on September 17 at select gelato pique stores nationwide, as well as the Nintendo TOKYO shop in Shibuya PARCO.

ALL DAY SUPER MARIO!


This collection comes just in time for fall, and is filled with soft and comfy items perfect for lounging around the house with family and friends. The lineup includes a number of popular characters and items from the Super Mario franchise, which celebrated 35 years in 2020.

<Character Pullover & Long Pants Set> Women's: ¥12,760 / Men's: ¥14,960 / Junior: ¥9,900 *Only available at the Official gelato pique Online Store / USAGI ONLINE / My Nintendo Store

These are perfect for the entire family to wear together, and come in four different colors!

Hoodie & Shorts Set (Mario/Yoshi): Women's: ¥12,320

Baby Romper: ¥6,930

Let your little one become their favorite characters! These are perfect for celebrating Halloween at home.

Character Pillow: ¥4,180 each

Character Sweater: ¥7,920

Character Blanket: ¥5,720 each

Those who make a purchase from the Super Mario collection will receive a limited-edition Super Mario shopping bag in classic gelato pique colors. These are limited in number, so be sure to grab your items as soon as possible!

A special page featuring model Nicole Fujita will be available on the gelato pique Online Store starting on September 7. Don't miss it!

© Nintendo

UNDERSON UNDERSON x Peanuts x Gelato Pique Releasing New Snoopy Plushie

Lifestyle brand UNDERSON UNDERSON is teaming up with loungewear brand gelato pique and Peanuts to release a triple collaboration Snoopy plushie. The item will officially go on sale August 18. 

SNOOPY Triple Collaboration Plushie: ¥3,960 (Tax Included)

This adorable Snoopy plushie has a unique texture combining gelato pique's signature 'mini gelato' fabric with UNDERSON UNDERSON's WASHIFABRIC®, made from 99.9% Japanese washi paper. 

A perennial plant called 'abaca' is used to make UNDERSON UNDERSON's unique 'washi velvet' fabric. Taking only three short years to grow, this makes the fabric creation process sustainable with very little impact on the environment. 

Believe it or not, Snoopy's ears, collar, and spots are actually made from leftover cloth from UNDERSON UNDERSON Washi insoles! 

With soft grey coloring, this is one item sure to blend into any interior space!

© 2021 Peanuts Worldwide LLC( © 2021 Peanuts )

Animal Crossing: New Horizons Collaborates With Japanese Aquarium

Hakkeijima Sea Paradise in Yokohama, Japan is set to host a special Animal Crossing: New Horizons themed event in collaboration with Nintendo which will run from July 12 to August 31. Fans of the game will be able to enjoy a range of activities and get their hands on prizes.

The exhibition brings the world of Animal Crossing: New Horizons into the real world with a host of fun activities including a stamp rally, catching and cooking your own fish, shell gathering, and much more.

Special sea life exhibition

Hakkeijima stamp rally

For just 200 yen, visitors can purchase a stamp book which they must use to collect stamps at 10 different places around the aquarium. If they collect them all, they are awarded a special sticker sheet featuring characters from Animal Crossing characters. This stamp book also doubles as a check-list for the aquarium as it exhibits some of the sea life they can see there.

Stamp rally stickers

Hakkeijima map

Fisherman's Oasis

A fishing tournament will be held at the Umi Farm where participants must catch as many fish as they can within three minutes. They can snap photos with their catches at the designated photospot, and winners will be given an original sticker with C.J. on it. Best of all, the fish you catch can be fried and eaten on-site.

Fisherman's Oasis Photospot

Original sticker designed by C.J.

Enjoy fried fish such as mackerel and tai caught by you

Shell gathering

At the Fureai Lagoon, visitors can come into contact with an ocean of sea life such as starfish and sea cucumbers as well as gather shells. A number of scallops will also be hidden around the lagoon – find one and receive an original Pascal sticker.

Original Merchandise

At the Fureai Lagoon shop, they'll also sell some exclusive merchandise such as tote bags, folders, cookies, keyrings, and more too.

© Nintendo

Information

Animal Crossing: New Horizons x Hakkeijima Sea Paradise Exhibition
Running: July 12, 2021 – August 31, 2021

In-Game Code: DA−0334−6879−4206

Official Website: http://www.seaparadise.co.jp/

UNDERSON UNDERSON x GELATO PIQUE HOMME Release T-Shirt Collection Made From Washi Paper

Lifestyle brand UNDERSON UNDERSON teamed up with luxury loungewear brand GELATO PIQUE HOMME to release a new collection of men's t-shirts via their online stores and at USAGI ONLINE on Wednesday.

Ivory

Pink Beige

Lilac / Silver

The luxury line-up is made with WASHIFABRIC®, a specially type of fabric that's made from 99.9% Japanese washi paper which is soft on the skin. A fusion of both of the brands' visions, the tees feature modern designs laced with GELATO PIQUE HOMME's ice cream motif.

The tees are made with two thin layers of light fabric so they are soft to touch. Each features a casual silhouette with nuanced colours and prints that have a glossy finish.

gelato pique café Begins Serving Desserts Made With American Cherries

gelato pique café is now serving up a selection of three desserts topped with seasonal American cherries. The items are available on the menu until July 15.

American Cherry Crepe: Have In ¥980 / Takeout ¥970

American Cherry Soft Cream: Have In ¥580 / Takeout ¥570

American Cherry Soda: Have In ¥580 / Takeout ¥570 (Photo for illustrative purposes only – served in a takeout cup)

American Cherry Crepe & Soda Set: Have In ¥1,380 / Takeout ¥1,370

Plain Crepe & American Cherry Soda Set: Have In ¥980 / Takeout ¥970

The American Cherry Crepe is filled with sweet and velvety royal milk gelato and seasonal American cherries. The sweetness of the gelato, sour kick of the cherries, and rich chocolate ganache cream make for a tasty combination, complemented by the range of textures including the soft fruit and crunchy granola.

The American Cherry Soft Cream contains a cherry sauce made with fresh cherries – and the whole thing is topped off with a cute cherry.

The beautifully red American Cherry Soda is made completely out of sweet cherries. The cherry syrup adds a gorgeous gradation to the drink as well as a refreshing after taste. There are two ways to enjoy this special drink: as it is, which offers a feeling of refreshment, or mixing the milk-flavoured gelato in for sweetness and creaminess.

Information

AMERICAN CHERRY SPECIAL

Serving: May 25, 2021 – July 17, 2021

Where: gelato pique café (Participating Branches: Atre Ebisu, Lumine Ikebukuro, Mitsui Outlet Park Makuhari, Mitsui Outlet Park Kisarazu, Mitsui Outlet Park Jazz Dream Nagashima, Gotemba Premium Outlets, Mozo Wonder City, Namba Marui, Mitsui Outlet Park Hokuriku Oyabe, Kanazawa Forus, Tamagawa Takashimaya S.C)

*Tamagawa Takashimaya S.C is now serving the soft cream

*Opening hours subject to shortening depending on COVID-19

Official Website: https://pique-cafe.com/

Animal Crossing: New Horizons Original Soundtrack to be Released in Three Versions

Animal Crossing: New Horizons was released for the Nintendo Switch in March last year, and I'm sure many of us who have played it have the soundtrack on repeat in our heads daily. Now fans can get their hands on the game's official soundtrack which will be released in three versions: the BGM Edition which features the background music, the K.K. Slider Edition which has instrumental versions of all of the K.K.'s songs on it, and the First Press Limited Pressing Edition.

The First Press Limited Pressing Edition is a special version which includes a specially-made earphone case for storing your earphones as well as the K.K. Slider Jacket Artworks artbook featuring the CD covers of all of K.K.'s songs you can get in game.

BGM Edition | ¥4,950 (Tax Included) | 4 Discs | COCX-41434~7

Features all in-game background music including all the different tracks that play every hour during the game's 24-hour day cycle, music that plays depending on the weather, at in-game facilities on the island, event music, and more, for a total of 173 tracks. It also features a bonus track that was released back in May 2020 on Twitter.

K.K. Slider Instrumental Music Edition | ¥4,400 (Tax Included) | 3 Discs | COCX-41438~40

This edition features 95 instrumental songs from the beloved K.K. Slider spread across three discs.

BGM Edition + K.K. Slider Instrumental Music Edition | ¥11,000 (Tax Included) | 7 Discs

This version includes the earphone case, both editions, and the artbook, all packaged in a limited-edition box.

©2020 Nintendo

※Nintendo Switchは任天堂の商標です。

Cherry Blossom Loungewear Collection by gelato pique Arrives in Time For Spring

Japanese luxury loungewear brand gelato pique is readying itself for spring with its new pink cherry blossom-inspired 'SAKURA COLLECTION,' set to release at gelato pique stores and its online store on March 19.

The Line-Up

'Smoothie Light' Scallop Cardigan ¥6,820 (Tax Included) / 'Smoothie Light' Scallop Long Cardigan ¥7,480 (Tax Included)'

The 'Smoothie' cardigans are made of light material that's smooth to the touch and come in cute designs.

Petal Motif Satin Shirt ¥6,820 (Tax Included) / Petal Motif Satin Short Pants ¥4,620 (Tax Included)

Pink satin loungewear adorned with gorgeous petals.

Tiered Dress ¥8,140 (Tax Included)

An airy cotton dress with a beautiful feminine silhouette.

Organdy Eco Bag ¥2,640 (Tax Included) / Mask Pouch ¥2,420 (Tax Included) / Mesh Mini Pouch ¥2,640 (Tax Included) / Mesh Pouch ¥2,640 (Tax Included) / Mesh Vanity Pouch ¥3,520 (Tax Included)

Sort your cosmetics and bits 'n' bobs with this heart-filled collection of pouches, and store your face mask away safely with the mask pouch.

Hair Mist ¥1,870 (Tax Included) / Hand Soap ¥1,034 (Tax Included)

gelato pique's popular hair mist and hand soap arrive in spring season limited-edition packaging.

Animal Crossing: New Horizons Releases Osaka's City of Daito as Accessible Island

The city of Daito in Osaka teamed up with the Nintendo Switch title Animal Crossing: New Horizons to release the city as an accessible island, Daito Island, on March 10.

Every March, Daito hosts a PR event to promote the city. Due to the effects of the COVID-19 pandemic, however, the event has seen strict restrictions that do not allow social gatherings. In order that the event not be cancelled entirely, Daito is collaborating with Animal Crossing: New Horizons to promote the city in-game with stalls, historical content like traditional armour and Iimoriyama Castle, and more.

Visitors to the island will receive three kinds of Miyoshi Nagayoshi armour, a family crest, and a hat and outfit of Daito's city mascot Daiton. These are available until April 30.

The access code is: DA-1888-0815-5276

Animal Crossing: New Horizons Collaborates With Komeda Coffee

The popular Nintendo Switch title Animal Crossing: New Horizons launched a collaboration with the Japanese coffee brand Komeda to open Komeda Island in the game which is home to a cafe area, menu area, and forest area, all serving the relaxing vibe that Komeda is known for.

Komeda Island

Komeda Coffee brings its own Cafe to the game

The Menu Area features Komeda's most popular items

In the Forest Area you'll find a small lake shaped like a coffee cup

Find the secret area with a giant slice of bread

The cafe area offers pure relaxation with inviting wooden tables, red sofas, coffee cups with Komeda's logo on them, and other little bits and bobs. In the menu area, players will find some of Komeda's most popular menu items like their cream soda, Komeda Blend coffee, cream-topped Shirono Waru, and more. There's also a forest area to walk around and enjoy the sights, everything a nod to Komeda. There's even a secret area as well as secret words hidden around the island.

Take a trip to Komeda Island with the code below.