ROSE LABO Reveals Luxury No-Pesticide Rose Products
"Become beautiful, healthy, and happy with edible roses." That's the concept of ROSE LABO, a brand that promotes a beautiful lifestyle for women. The company has revealed two new makeup products, the Rose Booster Serum and Rose Barrier Lotion, both of which will have pre-sales at Isetan Shinjuku beginning on March 17, 2021.
The Line-Up
Rose Booster Serum | ¥4,950 (Tax Included)
The Rose Booster Serum is a skincare liquid made with edible roses that are grown without any pesticides by ROSE LABO. The serum is a mix of 20 high quality plant-based ingredients, extracts of 7 different plants, vitamin C, 5 ceramides, komenuka rice bran, and more, all of which lead to a beautiful finish on the face. It gently hones in on areas of the face that are affected by external factors and stress to support the skin's rhythm and have it bloom like a beautiful rose itself. You are left with a healthy complexion and shining gleam that is sure to have you double-taking in the mirror. Plus, you can enjoy the faint scent of rose to finish.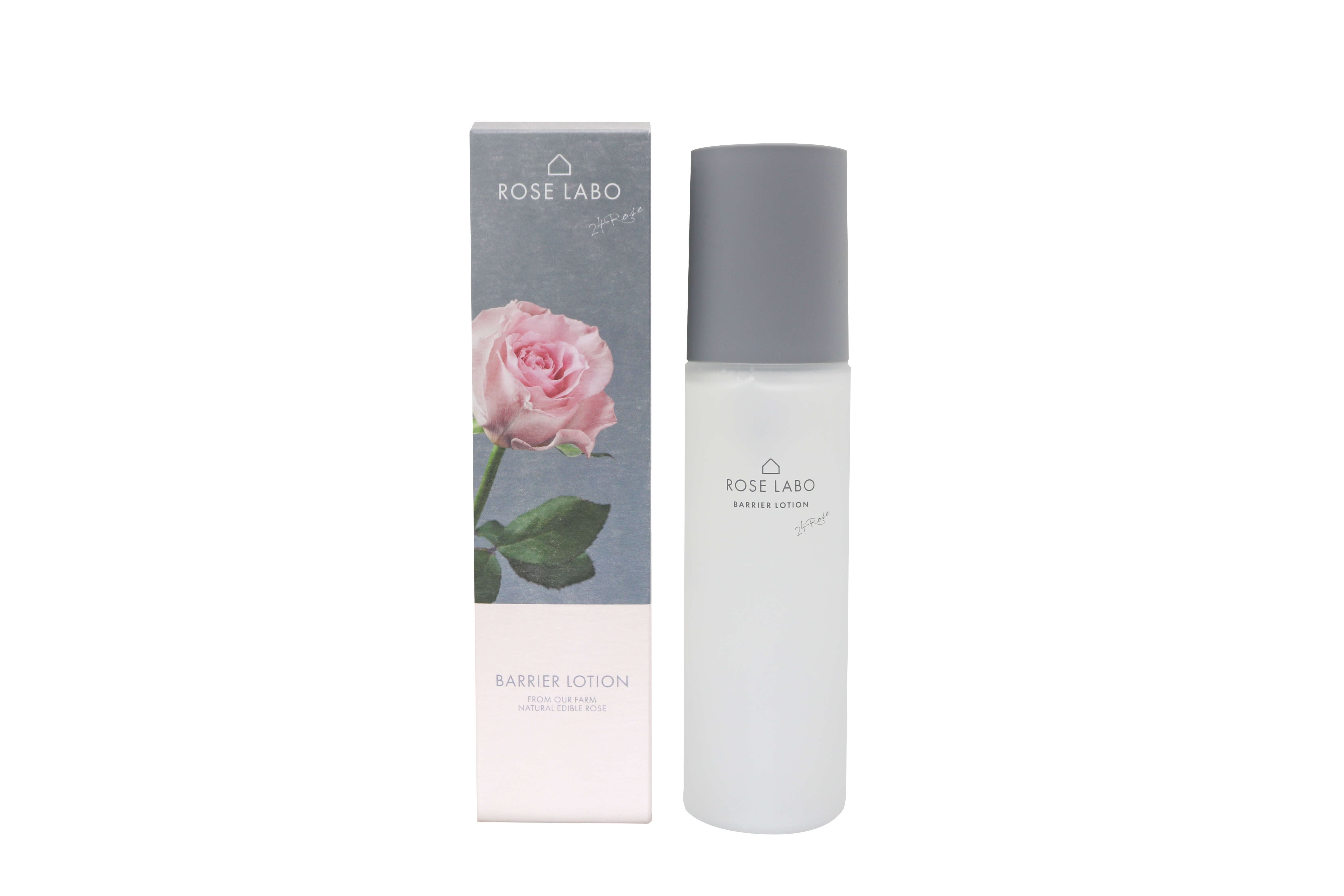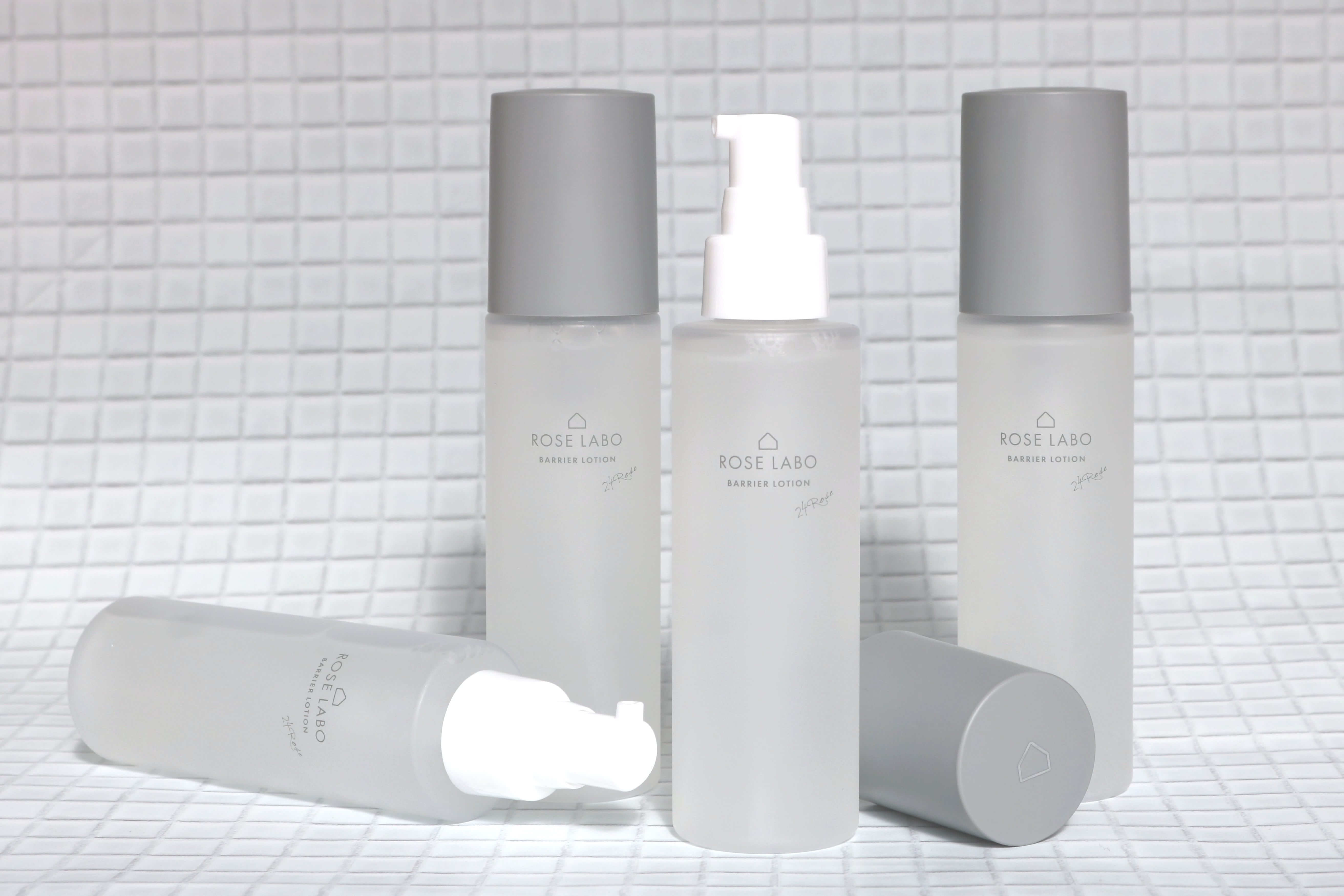 Rose Barrier Lotion | ¥3,080 (Tax Included)
The Rose Barrier Location is a face lotion also made with edible roses that are grown without any pesticides by ROSE LABO. It contains a mix of 10 ingredients such as rose water and rose extract. It hydrates and moisturises the skin while also protecting it, making it stronger, and more flexible. This product also has a faint rose scent.
If you're looking for organic, plant-based beauty products, then you won't want to miss ROSE LABO's line-up.
Information
ROSE LABO New Rose Products
Pre-Sale Release Date: March 17, 2021
Where: Isetan Shinjuku Floor B2F Beauty Apocathery
Address: 3-14-1 Shinjuku, SHinjuku-ku, Tokyo
Pre-Order Sign-Up: Opens on March 6, 2021 at midnight via ROSE LABO's official website. Products will be delivered to customers in order. Products will also release at other select stores.
ROSE LABO Official Website: https://www.roselabo.com/
RELATED ENTRIES
Japanese YouTuber Saaya Releases Oil Rich Tint Lipsticks From Her Brand Lillua

The Japanese cosmetics brand Lillua launched a new collection of four "Oil Rich Tint" lipsticks on Monday (February 22). The brand is produced by Direct Tech in collaboration with the popular beauty YouTuber Saaya.




Saaya is a popular beauty guru and influencer from Japan. She has over 2.14 million followers across her social media pages including 1.23 million subscribers on YouTube (as of February 22, 2021). On her main YouTube channel, she posts how-to videos on hair and makeup as well as content related to fashion, videos with her siblings, and more.

Saaya launched Lillua to support people to become the person they want to be – someone who they love even more than they did yesterday. The brand released its teaser site on February 19 which blew up amongst her fans on social media. Now, the site has fully launched with its first collection of products.

Lillua's "Oil Rich Tint" is a line-up of glossy lipsticks with a tint effect. The products take into account the reality of wearing face masks everyday by being super easy to apply. They are made using an oil gel which spreads across the lips effortlessly and leaves them feeling soft. They also contain squalane, olive oil, and jojoba oil to moisturise the lips, making them look plump and soft. The collection features four types: 01 Mellow Pink, 02 Gala Deep Red, 03 Lut Terracotta, and 04 Peach Pig.

  

Oil Rich Tint | ¥1,450 (Before Tax)

 

01 Melon Pink

Not just simply cute and sweet – but a romantic pink with a faint dullness to it.

02 Gala Deep Red

Peak with the ever-popular deep red which captivates and captures a gaze in an instant.

03 Lut Terracotta

The nuanced colour of the orange-brown terracotta gives your lips a refined look.

04 Peach Pig

A beautifully joyous natural coral colour you'll find yourself wanting to use everyday.

Every purchase via Lillua's official website will gift members a free original postcard. Additionally, the first 1,500 people to order two or more items will receive an original Lillua pouch.

Japanese Organic Face Mask Sprays Ensure Your Mask Stays Smelling Fresh

Japanese company Global Product Planning released a collection of face mask sprays on February 10 which are made using naturally-derived ingredients.

The sprays are made for daily use and ensure any unpleasant odours on your mask are erased and replaced with a fruity fragrance.

 

Left: Orange & Lavender / Right: Eucalyptus & Lemonrass – ¥980 (Before Tax)

Both fragrances are made with a mix of 100% natural essential oils and menthol, resulting in a refreshing finish.

Orange & Lavender: Orange Skin Extract, Lavender Oil, Menthol

Eucalyptus & Lemongrass: Eucalyptus Leaf Extract, Lemongrass Oil, Rosemary Leaf Oil, Menthol

And since these sprays are applied to an item that touches the skin, the fragrances are made with 99% naturally-derived ingredients.

How to Use

Spray 2-3 times onto the mask from a 10cm distance. After spraying, allow to dry, and you're ready to go.

Take a Luxurious Japanese Bath Just Like at the Old School Public Bath House Kosugi-yu

Kosugi-yu is a long-standing public bath house located in Koenji, Tokyo. Now people have the chance to bathe as luxuriously as at the bath house itself with the release of the Kosugi-yu Milk Bath, now available online in Japan.

Kosugi-yu Milk Bath | ¥2,000 (Before Tax)

First opened in 1933, the famous Kosugi-yu was registered as a tangible cultural property of Japan in January of this year. Part of the proceeds made from the bath product will go towards supporting the maintenance of Kosugi-yu.

Mixing the milk into the bath creates a bathing experience like no other that leaves skin feeling silky smooth. It can be used by both children and adults.

Wrap Yourself in Japanese Cherry Blossoms With This Home Fragrance, Bath, and Body Series

Global Product Planning has released its new "Sakura" cherry blossom series of home fragrance, bath, and body products. The collection comes in response to this year's cherry blossom festivals and celebrations in Japan which are looking to be difficult as a result of COVID-19, so people can enjoy the floral scent from the comfort of their homes.

Home Fragrances

Sakura CA Flower Reed Diffuser ¥1,800 | Sakura CA Linen Water ¥1,200 | Sakura CA Fragrance Card ¥300 | Sakura CA Fragrance Beads ¥600 (Prices Before Tax)

Hand Care Items

Sakura CA Hand Cream ¥500 | Sakura CA Mini Hand Soap ¥360 | Sakura CA Hand Soap ¥500 | Sakura CA Jewel Soap ¥300 (Prices Before Tax)

Bath Items

Sakura CA Bath Powder ¥200 | Sakura CA Bath Salts | Sakura CA Bath Confetti ¥300 | Sakura CA Bath Bombs ¥300 (Prices Before Tax)

Bath Gifts

Sakura CA Thanks Mini Gift ¥400 | Sakura CA Mini Bath Gift ¥450 | Sakura CA Bath Set (Box) ¥600 | Sakura CA Bath Set (Bag) ¥1,000 | Sakura CA Bath Set (Oval) ¥1,200 (Prices Before Tax)

Cover your bedroom, bathroom, and body in all things cherry blossom with this special new collection.

Shiseido Uno x Ginza The Final Collaboration Launches in Japan

Shiseido's men's hairstyling, skincare, and body-care brand Uno is collaborating with the Gintama The Final to put the main three characters of the anime film on the bottle designs of its Uno Whip Wash product. The items will launch at the end of January in Japan in limited quantities in promotion of the anime film which hit Japanese theatres on January 8, 2021.

Uno Whip Wash Black Gintoki / Uno Whip Wash Scrub Shinpachi / Uno Whip Wash Moist Kagura

The Uno Whip Wash is a quick foaming, creamy facial wash for men which contains charcoal and methyl hydroxide to absorb excess sebum while refining the skin. It's available in three types: Black, Scrub, and Moist, each of which bears Gintoki, Shinpachi, and Kagura designs respectively on the bottles.

Look as good as the anime character trio with a bottle of Uno Whip Wash.

(C)空知英秋/劇場版銀魂製作委員会

The Promised Neverland Jewellery Collection Features Emma, Norman, and Ray

Japanese collaboration licensing website Fan Fun MARKET is now taking orders for a new collection of jewellery inspired by the TV anime series The Promised Neverland which is currently airing its second season. Orders are open until February 24, 2021.

The Promised Neverland – Jewellery Line-Up

The accessory assortment includes rings and necklaces based on the main characters of the series including Emma, Norman, and Ray. The items are engraved with the characters' serial numbers and are fitted with a coloured stone based on the colour scheme of the characters. The rings are available in Japanese sizes 7-21.

Emma Serial Ring | ¥10,000 (Before Tax)

Norman Serial Ring | ¥10,000 (Before Tax)

Ray Serial Ring | ¥10,000 (Before Tax)

The three necklaces feature a special design where if you put each of the puzzle pieces together it writes out the message "Hopefully there is light ahead." The necklaces are 40m in size plus an extra 5cm using the adjuster.

Emma Serial Necklace | ¥11,000 (Before Tax)

Norman Serial Necklace | ¥11,000 (Before Tax)

Ray Serial Necklace | ¥11,000 (Before Tax)

Bookmark

The accessories are coupled with a bookmark of the character whose items you choose.

Original Jewellery Box

大人気TVアニメ「約束のネバーランド」の世界観を存分に楽しめるコラボジュエリーをチェックしよう。

©白井カイウ・出水ぽすか/集英社・約束のネバーランド製作委員会

Information

TV Anime "The Promised Neverland" Collab Jewellery
Running: January 21, 2021 – February 24, 2021
Available: FanFun MARKET
Buy Here (Japan): https://fanfunmarket.jp/neverland

This Japanese Cherry Blossom Lipstick Stays On Even When Wearing a Face Mask

Japanese cosmetics brand Para Do launched a campaign via Twitter on Thursday (January 21) for people to win a limited-edition glittery cherry blossom edition of their Sakura Veil Lip lipstick.

Shiawase Sakura Set

Para Do's Sakura Veil Lip is known for staying on the wearer's lips even when they wear a face mask. 150 Twitter users in Japan have a chance to win a special limited-edition variant of the popular product along with a cherry blossom face mask as part of the set. The masks are available in 4 designs.

Para Do Sakura Veil Lip PK04 Shiawase Kirameku Cherry Blossom Colour | ¥770 (Tax Included)

The lipstick arrives in a glittery pink. It's mixed with a whole range of beauty liquids and contains only a little colour to ensure lips are kept moist. It also makes sure lips don't dry out while wearing a mask, and there is no colour transference from the lips onto the mask, making it perfect for the winter and spring seasons.

Shiawase Kirameku Lipstick Campaign
Running: January 21, 2021 – February 21, 2021

Prize: Shiawase Sakura Set (Contains the Para DO Sakura Veil Lip PK04 Shiawase Kirameku Cherry Blossom Colour and Sakura Face Mask)
Winners: 150
How to Participate:
1.Follow @ParaDo_ on Twitter
2. Write your wish related to one of the themes #幸の縁 (happiness) #運の縁 (fortune) #結の縁 (relationships) #美の縁 (beauty) in Japanese along with the hashtag #桜お守りリップ. Full details can be found on the official website.

Sakura Prayers

Ninna-ji Temple is a World Heritage Site in Kyoto famous for its cherry blossoms. A special event is being held there for the lipstick to pray for happiness happiness.

Shiawase Sakura – Prayers for luck

The base of the lipsticks are printed with one of four different prayers: one of happiness, one for luck, one for relationships, and one for beauty. The designs are random so you can look forward to seeing which you get.

Information

Para Do Sakura Veil Lip PK04 Shiawase Kirameku Cherry Blossom Colour

(Japanese Name: パラドゥ サクラヴェールリップ PK04 しあわせきらめく桜色)
Running: January 20, 2021 until June 2021

Available: 7-Eleven convenience stores in Japan (select branches not participating)
Product Page: https://www.parado.jp/lineup/lip/sakuraveil_lip.html

PEACH JOHN Luxury New Collection Seduces This Valentine's Day

PEACH JOHN released their new Valentine's Day collection on Wednesday (January 13) at PEACH JOHN stores and their online site in Japan. It's also available to purchase in Hong Kong, China, and Taiwan.

Full of Love Bra Set | Sizes: B-D Cup, UB 70/75 | ¥3,980 (Before Tax)

Amour Rose Bra Set | Sizes: BC-DE Cup, UB 70/75 | ¥3,980 (Before Tax)

Love Fleur Camisole Set | Sizes: S/M, M/L | ¥3,980 (Before Tax)

Bombast Cream Rich Set: ¥3,280 (Before Tax) | Peach John Hipurun Medicated White Cream Set: ¥2,280 (Before Tax) | Eros Beauty Body Milk Set ¥4,100 (Before Tax)

Happy Lovers Love Power Charge Pyjama Set (S/M, M/L): ¥4,980 (Before Tax) | Men's Happy Lovers Love Power Charge Pyjama Set (M/L): ¥5,680 (Before Tax)

This line-up is a true luxurious treat for Valentine's Day.

Information

PEACH JOHN Valentine's Collection
Released: January 13, 2021

Available: PEACH JOHN
Official Website: www.peachjohn.co.jp

Animal Crossing: New Horizons Collaborates With NARS On Claudette Collection

Makeup artist brand NARS is set to collaborate with the Nintendo Switch title Animal Crossing: New Horizons on February 5 with a face stamp, wallpaper, and outfit inspired by the brand's Claudette Collection.

The NARS Claudette Collection is inspired by Claudette, the inimitable mother and muse to François Nars. It uses the same prints she so loved during the 70's with clovers, butterflies, stars, and hearts.

Animal Crossing x Claudette Collection releases February 5, 2021


Animal Crossing: New Horizons players can customise their house with the Claudette Collection wallpaper featuring the same decorative prints. There's also a special hoodie by NARS as well as face stamps.

The items can be downloaded using the following ID's:

Wallpapers
•Clover = MO-TMYJ-WKVW-DTL0
•Butterfly = MO-1WN7-H33L-693P
•Stars = MO-CCGX-XS83-KB8Q

Face Stamps
•Clover = MO-9DWT-K1G0-M71K
•Butterfly = MO-2SWP-XSHR-QD5T
•Stars = MO-D4HS-FKH9-2XKY

Clothing
•Hoodie: MO-B4B3-RW5G-2Q03

Don't miss these cute items heading to Animal Crossing: New Horizons on February 6, 2021.

Shu Uemura Drops New Rouge Unlimited Iron Reds Collection

Japanese makeup artist brand Shu Uemura dropped its new limited-edition "rouge unlimited iron reds collection" on New Year's Day. Pre-sales for the  collection opened via the brand's online shop on Boxing Day.

Shu Uemura is inviting people to blast into 2021 with 13 powerful iron red lip shades. This includes 12 colours as part of the rouge unlimited iron reds collection (9 limited-edition, 3 existing) in three textures – Rouge Unlimited, Rouge Unlimited Matte, and Rouge Unlimited Lacquer Shine – and 2 colours of the Rouge Unlimited Liquid Matte (1 new, 1 existing).

Metallic colours designed for Asian skin

The rouge unlimited iron reds collection arrives in three textures as part of Shu Uemura's popular Rouge Unlimited series, from a vivid combination of reds and oranges to deep rusty browns. The colours have a sensual metallic sheen to them which gives them a complex appearance like that of a flame. The colour variation has been designed with Asian skin tones in mind to bring out their beauty.


Rouge Unlimited (3 Limited-Edition Colours/1 Existing) | ¥3,300 Each (Before Tax)

"Metallic" MET OR 555 / "Metallic" MET CR 355 / RD 163 / BR 788

Rouge Unlimited Matte (3 Limited-Edition Colours/1 Existing) | ¥3,300 Each (Before Tax)
"Metallic"  MET M RD 163 / "Metallic" MET M BR 786 / M RD 163 / M BR 786

Rouge Unlimited Lacquer Shine (3 Limited-Edition Colours/1 Existing) | ¥3,300 Each (Before Tax)
"Metallic" / M LS OR 570 / "Metallic" M LS OR 583 / LS RD 198 / LS BR 784

Eye-catching Liquid Rouge ignites


Rouge Unlimited Liquid Matte (1 Limited-Edition Colour/1 Existing) | ¥3,600 Each (Before Tax)
M RD 04 / M OR 01
A long-lasting liquid matte colour that's striking but doesn't run. It comes with a brush inspired by traditional Japanese writing brushes that makes it easy to fit and draw beautiful lip lines.

New Year Limited-Edition "Iron New Year Collection"


Released January 1, 2021

To celebrate the New Year, three of Shu Uemura's signature items have been dressed up in red and liquid gold. These iconic items capture the quality and craftsmanship of Japanese products and arrive in limited-edition packaging for the start of 2021.

Ultime 8 Sublime Beauty Cleansing Oil | ¥11,500 (Before Tax)

Hard Formula (Brown/Acorn) | ¥2,600 Each (Before Tax)

Petal 55 Foundation Brush | ¥6,000 (Before Tax)

Natural and Organic Cosmetic Shop Biople by CosmeKitchen to Open New Branch in Shichirigahama

Biople by CosmeKitchen, a Japanese natural and organic select shop stocking everything from cosmetics to vitamins and more, has announced the opening of a new branch in Shichirigahama for early February. The ocean-facing store aims to promote the organic life to the people of Shichirigahama, a beach near Kamakura.

CONCEPT

Just as we have a beautiful sunrise and sunset each day, Biople by CosmeKitchen's outlook centres on helping people feel good all day long with its diverse stock of natural and organic products. Biople by CosmeKitchen Shichirigahama will promote a healthy and beautiful organic life while capturing the culture and energy of the locals.

An exclusive line-up for the beach lovers of Shichirigahama

The new store will of course stock Biople by CosmeKitchen's line-up of self-care items for both the inner and outer body, but it will also sell a range of items exclusive to the Shichirigahama branch. Customers can enjoy sifting through around 60 items from sun care supplements to UV cream and more.

To promote the protection of our beautiful oceans, the Shichirigahama store will also used limited-edition packaging from the New Zealand-based sustainability brand ecostore.

Biople by CosmeKitchen Shichirigahama will begin taking pre-sales of a new starter kit which contains mini skincare, hair care, body care, and other products.

Information

Biople by CosmeKitchen Shichirigahama
Address: Weekend House Alley 1F, 1-1-1 Shichirigahama, Kamakura, Kanagawa
Grand Opening: Early February 2021
TEL: 0467-81-4250
Official Website: https://store.biople.jp/

Sailor Moon Eternal Lingerie Collection to Release in Collaboration With GiRLS by PEACH JOHN

GiRLS by PEACH JOHN has revealed that it's releasing a lingerie set in collaboration with the upcoming anime film Sailor Moon Eternal.

Peasy001 Sailor Moon Eternal ver. | ¥2,280 (Before Tax)


Sailor Moon Eternal Eternal Bra Set | ¥6,980 (Before Tax)


Sailor Moon Eternal Non Wired Bra Set | ¥3,980 (Before Tax)

A Sailor Moon Eternal limited-edition print of GiRLS by PEACH JOHN's popular Peasy001.

Sailor Moon Eternal Makeup Panties | ¥1,480 (Before Tax)


Sailor Moon Eternal Set Up | ¥3,980 (Before Tax)


Sailor Moon Eternal Lingerie Set | ¥3,980 (Before Tax)

The collection will drop online at GiRLS by PEACH JOHN, as well as PEACH JOHN stores in Shibuya, Shinjuku Sanchome, and Osaka on January 27, 2021. The collection will also roll out at overseas PEACH JOHN stores.

©武内直子・PNP/劇場版「美少女戦士セーラームーンEternal」製作委員会

Information

Sailor Moon Eternal Collaboration Collection
Release Date: January 27, 2021
Available in-store at: PEACH JOHN Shibuya / PEACH JOHN Shinjuku-Sanchome / PEACH JOHN Osaka / PEACH JOHN overseas
GiRLS by PEACH JOHN Official Website: https://www.peachjohn.co.jp/girls/