SHIRO to Raise Money For Great East Japan Earthquake Relief With Limited-Edition Fragrances
Japanese cosmetic brand SHIRO has announced the release of its new "Happy Verbena" collection of limited-edition fragrance items that will be released via their website on February 25, with orders rolling out from March 11.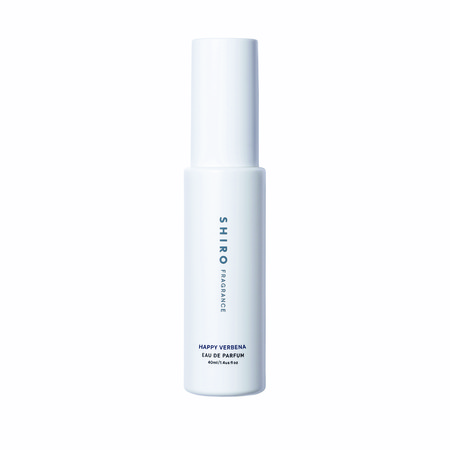 Happy Verbena Eau de Parfum | ¥4,055 (Tax Included)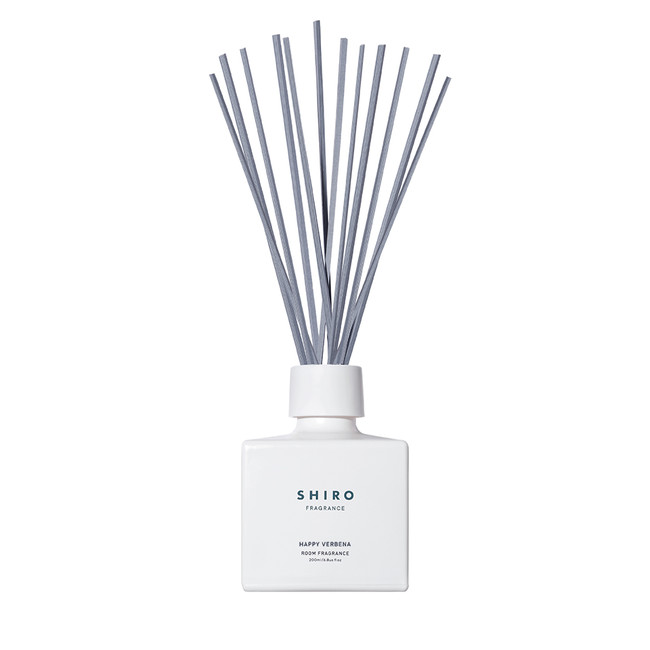 Happy Verbena Room Fragrance | ¥4,481 (Tax Included)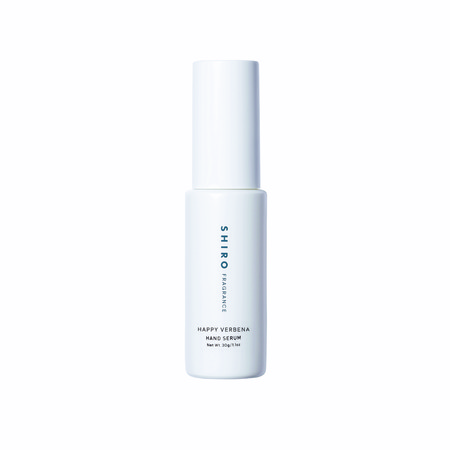 Happy Verbena Hand Serum | ¥2,988 (Tax Included)
Happy Verbena Oil in Hand Spray | ¥2,200 (Tax Included)
On March 11, 2011, the Tohoku region of Japan was struck with a magnitude 9.0-9.1 earthquake, the most powerful ever recorded in the country, and subsequent tsunami which plunged the country into despair. The effects of the disaster are still felt today, both emotionally and financially. In May of the same year, SHIRO launched its Happy Verbena series as a means of providing support to the people of Tohoku.
This year, SHIRO is relaunching its Happy Verbena series, which is made using environmentally-friendly packaging. The proceeds collected from sales of the series will be donated to the Tohoku region.
Information
SHIRO Happy Verbena Rerelease
Release Date: February 25, 2021 @ 10:00am (JST)
Shipping Rollout: March 11, 2021
Official Website: https://shiro-shiro.jp/
RELATED ENTRIES
Nodame Cantabile Manga Series Releases Chiaki and Nodame Perfume

Japanese fragrance brand FAIRYTAIL released a new collection of perfumes via their online store and Amazon Japan based on the characters Megumi Noda and Shinichi Chiaki from the manga series Nodame Cantabile.

Nodame Cantabile Eau de Parfum – Chiaki


Top Notes: Elemi / Bergamot / Rose

Middle Notes: Violet / Jasmine

Last Notes: Musk / Vanilla / Patchouli 

Nodame Cantabile Eau de Parfum – Nodame

Top Notes: Lemon / Mandarin / Grapefruit / Bergamot / Bitter Orange

Middle Notes: Petitgrain / Cypress / Basil / Rosemary Tunisia

Last Notes: Musk

The Chiaki perfume enjoys a selection of sophisticated top notes like bergamot and rose to capture the qualities of Chiaki, a character with a beautiful face and figure and a sharp mind. Later comes the middle notes of smooth violet and warm musk and vanilla which capture his positivity towards music and his opening up to the people around him, normally being a perfectionist and awkward.

Nodame's perfume is bright and cheerful like citrus fruits, and that positive vibe can be enjoyed in this fragrance which brings to life her love of music, with carefree cypress and rosemary, and a finishing touch of musk at the end.





Which of these Nodame Cantabile perfumes do you want the most?

©二ノ宮知子/講談社

SHIRO Reveals New Cosmetic Items For Summer 2021

Japanese cosmetic brand SHIRO is set to release its Ice Mint Body Mist, Ice Mint Body Lotion, and all-new Ice Mint Clay Hand Soap as part of its limited-edition Ice Mint fragrance series online on May 27 before the products head to stores on June 10.

Ice Mint Body Mist | ¥1,980 (Tax Included)


Ice Mint Body Lotion | ¥2,530 (Tax Included)


Ice Mint Clay Hand Soap | ¥2,200 (Tax Included)

The refreshing products arrive in time for the summer season for cooling down on those hot and humid days. Each is imbued with ethanol and refreshing mint for that relieving feeling of refreshment.


Information

SHIRO Ice Mint Series

Online Release Date: May 27, 2021 @ 10:00am (JST)

In-Store Release Date: June 10, 2021

Official Website: https://shiro-shiro.jp/

SKY-HI Produces New 'Sexual Healing' Reed Diffuser Set

Ueni Trading has opened pre-orders for a new reed diffuser set by RADSKY, a perfume brand with SKY-HI acting as the brand ambassador. The set is available to pre-order at LOFT, both in-store and online.

RADSKY Sexual Healing Coffret Set | ¥3,850 (Tax Included)

The new fragrance gets its name from the title of SKY-HI's new song Sexual Healing. The fragrances captures the fragrance of a 'sexy man' with tempting white musk, which users can have around their home wherever they like with the sleek reed diffuser bottle which has a handwritten-style logo on it. The clear case is also made from a biodegradable material.

The first fragrance collaboration continues to enjoy sales

SKY-HI's first collaboration with the brand was the RADSKY Neon Eau De Toilette perfume which is still enjoying sales for its "Night Fruity" aroma. It's a more natural, refreshing smell balanced by sweet fruity notes.

Information

RADSKY Sexy Healing Coffret Set

Released: April 15, 2021

Where: LOFT / LOFT Online

Kyary Pamyu Pamyu's Fragrance Brand Nostalgia Syndrome Releases Lily & Jasmine Series

Nostalgia Syndrome opened pre-orders for its new Lily & Jasmine series of fragrances on March 31. The products will be released on April 22.

Nostalgia Syndrome is a fragrance brand produced by Kyary Pamyu Pamyu which launched last year. The new Lily & Jasmine series will be available to purchase online and will also be sold at two brand pop-up shops in Tokyo and Osaka. Those who spend over ¥10,000 online or at either of the stores (tax included) will receive a free Nostalgia Syndrome novelty – these are available in limited supply.

Online Store Novelty: Original Thermal Bottle

Pop-Up Store Novelty: Original Big Eco-Bag

Lily & Jasmine Series

Eau de Toilette | ¥8,250 (Tax Included)

Room & Fragrance Spray | ¥3,300 (Tax Included)

Aroma Diffuser | ¥7,150 (Tax Included)

Bath Salts | ¥3,410 (Tax Included)

Hand Soap | ¥3,520 (Tax Included)

Scented Candle | ¥8,140 (Tax Included)

Eau de Toilette Two-Set (9mL)

Kyary Pamyu Pamyu | Comment

"This is Nostalgia Syndrome's second fragrance release. After mixing together various ingredients, I was finally able to catch the right scent. The theme for this one is 'travel fragrance.' Because of COVID, our time spent outdoors has gone down dramatically, but smells tied to our memories make up part of us all. And smelling them brings back those memories. This is a blend of sweet, sophisticated lily and refreshing jasmine, so it's a really easy one to use that can be enjoyed by both guys and girls. We're also opening our first pop-up shop so please be sure to drop by to try out!"

Lily and jasmine are vibrant fragrances and perfect for the spring season. Order yours today!

Information

Nostalgia Syndrome Lily & Jasmine

Pre-Orders: March 31, 2021 (Shipping from April 22)

Release Date: April 22, 2021

Pop-Up Stores

・+SPBS (SHIBUYA SCRAMBLE SQUARE 2F)

Running: April 22, 2021 – May 26, 2021

Where: +SPBS, SHIBUYA SCRAMBLE SQUARE Floor 2F, 2-24-12 Shibuya, Shibuya-ku, Tokyo

Opening Hours: 11:00-21:00

・Shinsaibashi PARCO

Running: May 13, 2021 – May 20, 2021

Where: Shinsaibashi PARCO Floor B1F, 1-8-3 Shinsaibashisuji, Chuo-ku, Osaka-shi-, Osaka

Opening Hours: 10:00-20:00

Nostalgia Syndrome Official Website: https://www.nostalgia-syndrome.com/

SHIRO's Omotesando Cosmetic and Beauty Store Gets Museum-Like Makeover

The flagship store of cosmetic brand SHIRO, SHIRO Omotesando, received a makeover on Friday last week (December 18). The shop, which has moved to the building's second floor, has increased in size by 30%, allowing for SHIRO to display its 70 or so skincare and cosmetic products like a museum.

Ingredients Showcase

The many ingredients used in SHIRO's products are now on display—something which customers don't normally get to see―such as extract of gagome kombu, tamanu, pot marigold, and more. The line-up is packed solely with high quality ingredients by trusted producers and is a chance for people to get to know about the products they are buying even more.

The Edible Display

A special display of edibles, which will change depending on the harvesting seasons, can be enjoyed including ginger, yuzu, aloe, and more.

8 Drawers

Underneath the displayed ingredients are eight drawers which reveal the actual size of the ingredients before they are turned into products. It also reveals when they are produced, information about the producers, and so on.

Store Design

The store has of course undergone a full revamp, with the walls layered with gravel and soil, further adding to the display of the raw materials and ingredients. The wall design incorporates a traditional Japanese architecture method which results in it looking like something straight out of nature.

Limited Edition Products

To celebrate the renovations at SHIRO Omotesando, the store will be selling a limited-edition SHIRO PERFUME as well as a selection of products available at only select stores like SHIRO LIFE and SHIRO HOME items.

SHIRO BEAUTY (B1F)

SHIRO BEAUTY is a salon on floor B1F that manages SHIRO Omotesando. It's set to close on December 31 and will reopen in mid-February next year to bring in haircut, hair colouring, head spa, and other services as well as facials, body treatments, and more.

SHIRO PERFUME

SHIRO PERFUME will be sold in limited quantities and is exclusive to SHIRO Omotesando.

SHIRO PERFUME – WISHING WELL | ¥10,500 (Before Tax)

SHIRO PERFUME – WISHING WELL Fragrance
A warm and cosy fragrance with fresh berry notes on top and bitter orange for accent.

TOP: Bitter Orange, Berries, Redcurrants
MIDDLE: Jasmine, Rose
LAST: Wood, Cedarwood, Musk

Information

SHIRO Omotesando
Address: 5-2-7 Jingumae, Shibuya, Tokyo
Opening Hours: 11:00-20:00
Access: 5-minutes on foot from Omotesando Station's A1 Exit
TEL: 03-6712-5546
SHIRO Official Website: https://shiro-shiro.jp/

SHIRO's 'Sakura 219' Limited Edition Fragrance Returns in 2021

Cosmetic brand SHIRO has announced that orders for its Sakura 219 fragrance will open on Christmas Eve at 10:00am (JST). It will be released exclusively on SHIRO's online store on January 7, 2021. Sakura 219 is a fragrance that enjoys popular sales every year and is part of SHIRO's limited edition series. It will arrive in two springtime scents: Sakura 219 Eau de Parfum and Sakura 219 Room Fragrance.

Spring is the season for new beginnings and lifestyle changes. Sakura 219 is a fragrance imbued with a wish for everyone to enjoy a happy spring. It gets its name from going through 219 iterations of trial and error before arriving at the final product.
Sakura 219 was first released in 2012 to pray for the cherry blossoms to bloom beautifully that year. Today, it is enjoyed as an annual seasonal product during springtime.

Sakura 219 Eau de Parfum ¥3,800 (Before Tax) / Ethical ¥3,690 (Before Tax)


A fresh and fruity fragrance with vibrant floral notes and a musk base that leaves an impression. It keeps for 5-6 hours to keep you smelling fresh.

Sakura 219 Room Fragrance ¥4,200 (Before Tax) / Ethical ¥4,080 (Before Tax)

A room fragrance that gently spreads throughout spacious areas like the living room or bedroom. The perfect seasonal fragrance for some well earned relaxation. It keeps for 2 and a half months and you can adjust the strength of the fragrance with the amount of sticks you use.

Feel spring come early with SHIRO's popular Sakura 219 fragrances in both perfume and room fragrance form.

Information

Sakura 219 Series
Pre-Orders: December 24, 2020 at 10:00am (JST)
Release Date: January 7, 2021 at 10:00am (JST)
SHIRO Official Website: https://shiro-shiro.jp/

SHIRO PERFUME Releases Limited-Edition Holiday 2020 Fragrances

Cosmetic brand SHIRO released two new special editions of its fragrances on November 19 for this year's holiday season.

JUST FOR YOU 50mL | ¥10,500 (Before Tax)

Smell great this holiday season with the honey floral-scented "JUST FOR YOU" and the warm and smokey, wreath and Christmas tree-inspired "HOLIDAY WREATH." Both offer completely different scents while maintaining that holiday season vibe.

HOLIDAY WREATH 50mL | ¥10,500 (Before Tax)

Whether you'll be staying at home this Christmas and still want to feel good, or will be spending it with someone people, set the mood right with a warm and welcoming fragrance.

Information

SHIRO PERFUME JUST FOR YOU
SHIRO PERFUME HOLIDAY WREATH
Released: November 19, 2020
SHIRO Official Website: https://shiro-shiro.jp/

SHIRO Unveils 'Holiday Favourite Coffret' Christmas Cosmetic Items

Japanese cosmetic brand SHIRO will release a new set of limited-edition cosmetic items, including the "Holiday Favourite Coffret" and "Flaxseed Nail Polish," this Christmas. Pre-orders open on October 29 with the collection set to drop on November 12.


Holiday Favourite Coffret | ¥13,500 (Before Tax)

Holiday Favourite Coffret is a collection of popular SHIRO cosmetics boxed in limited-edition fragrances which are available this Christmas only. The collection was created with the idea in mind that your heart will light up and a smile will form on your face the moment you open the box.

The "Calendula Eyeshadow Liquid" arrives in two colours. It's made with pot marigold which has high moisturising properties. Both colours add to the excitement of the holiday season with a lustrous glow around the eyes. Since it's a liquid-type eye shadow, it makes it easier to moisturise around your eyes during the dry winter season.

The "Essential Lip Oil," imbued with a relaxing yuzu, gives you nice, moisturised lips. It comes with two limited-edition different scents: "Holy Fig Eau de Parfum" and "Aroma Wood." The former has a warm fragrance inspired by Christmas trees and wreaths with notes of sweet fig, green, wood, and flowers. The latter combines fig and Japanese cypress. Cypress wood from the district of Tosa in Kochi is used.

Flaxseed Nail Polish (4 Colours) | ¥2,400 Each (Before Tax)

SHIRO are also releasing four limited-edition flaxseed nail polishes which can be used both on their own, providing beautiful colour, or layered. Each colour takes inspiration from the holiday season, like snow-covered fir trees or warm Christmas lights. The gold logo and white caps are also limited-edition.

Items in this collection will be sold in a limited-edition gift box too decorated in Christmas colours like green, gold, and white.

Information

SHIRO HOLIDAY COLLECTION 2020
Pre-Orders: October 29, 2020 via SHIRO's online store

Release Date: November 12, 2020
Official Website: https://shiro-shiro.jp/

SHIRO Reveals New Plant Based Fabric Softener

Japanese cosmetic brand SHIRO has announced that it will release a new concentrated version of its fabric softener from its popular fragrance series on November 26, 2020.

With more of us spending time at home in the current pandemic, how we choose to use the things we own has changed, as has how we choose to spend our time. SHIRO has gotten behind this idea by announcing the release of a new easy-to-use concentrated edition of its fabric softener for people to live a comfortable life. The product faintly scents clothes and freshens rooms for people to enjoy all day.

Fabric Softener (500ml) | ¥2,500 (Before Tax)


Fabric Softener (1,000ml) | ¥4,900 (Before Tax)

The new 500ml concentrated softener offers 20 washes rather than the 7 of the standard version, while the big size 1,000ml has 40 washes in it instead of the usual 15.。

The fabric softeners are made using plant-derived ingredients which are kind to the skin and preserve the water absorbency of materials like linen. By keeping the surface of the material soft, it also reduces the possibility of static shocks, as well as makes it harder for things like dust and pollen to stick to the fabric.

Both sizes come in one of three faint scents: "Savon" which has a fresh soap smell, "White Lily" which has refreshing clean fragrance, and the sophisticated and relaxing "White Tea."

SHIRO Makeup Collection 2020 Autumn/Winter Launches September 10

Japanese cosmetic brand has revealed that the SHIRO MAKEUP COLLECTION AW 2020 will launch in Japan on September 10, featuring delicate colour tones and using ingredients that SHIRO is known for like ginger and pot marigold which are kind to the skin.

Pot Marigold Liquid Eyeshadow

Pot Marigold Liquid Eyeshadow – 4 Colours

The liquid eyeshadow keeps the skin around your eyes moisturised while adding a delicate sheen to them, creating a beautiful contrast and natural beauty. In times when everyone needs to be wearing face masks, a coat of this eyeliner is sure to leave an impression.

Gagome Kelp Mascara

Gagome Kelp Mascara – 3 New Colours (Includes 1 Limited Edition)

Gagome kelp is known for its moisturising power. Add yuzu to that for a fresh citrus scent, and you've got a mascara that cares for your eyelashes while making you look beautiful. These three new colours also contain pearl powder.

Ginger Lipstick Glow

Ginger Lipstick Glow – 3 New Colours

Incorporating ginger ensures your lips stay moist, and the three new colours introduced add a glossy shine to plump them out.

Ginger Lipstick Colour Primer

Ginger Lipstick Colour Primer

The new Ginger Lipstick Colour Primer cares for your lips and is acts as a foundation for your lipstick.

Modern Japonisme Beauty Products and Fragrances Arrive at SABON's Shinjuku Pop-Up Store

Japanese beauty company SABON opened its first ever pop-up shop on Wednesday on the first floor of Isetan Shinjuku in the makeup and promotion section. The shop will run until June 23, 2020.


Items on show include classic SABON products as well as their "TOKYO CELEBRATION" line-up, a collection of "modern Japonisme" items made in collaboration with millennial generation Japanese calligrapher MAMI. The fragrance of this special collection is "Clear Citrus Green" which combines notes of sparkling lemon, fresh verdure, transparent jasmine, and dreay orange blossom.

The collection is first on pre-sale at the Isetan Shinjuku pop-up store until June 23. After that, it will go on limited sales at SABON stores across Japan and SABON's online store on June 25.

Additionally, customers who spend over ¥8,000 (tax included) on the TOKYO CELEBRATION collection have the chance to receive the above-pictured fan. These are available while supplies last.

Information

Pop-Up Shop
Location: Isetan Shinjuku (1st Floor Makeup/Promotion)
Running: June 10, 2020 – June 23, 2020

Line-Up: SABON Products / TOKYO CELEBRATION Collection

Prices: ¥1,300-¥18,500 (Before Tax)

Official Website: https://www.sabon.co.jp

Loosen Up Your Mind and Body With SHIRO's New Fragrance Bath Oils

SHIRO is releasing three new bath oils as part of its Fragrance series which serve to loosen up your mind and body. The oils are the perfect accompaniment to a relaxing bath time and protect against dryness during Japan's rainy season, keeping skin nice and moisturised.

Bath Oils: ¥3,800 (Before Tax)

There are three fragrances to choose from: "Soap" which envelops you in fresh fruits, "White Lily" which has a sophisticated floral scent, and the refreshing and relaxing "White Tea."

The oils are mixed with sunflower oil and unrefined shea butter from Ghana to leave your skin feeling completely smooth and moisturised after your bath. If you're looking for some simple yet effective body care, then you can't go wrong by winding down from the stress of the day with these oils.

Information

Bath Oils

Release Date: June 11, 2020

Available: SHIRO Online Store / SHIRO branches in Japan

SHIRO Official Website: https://shiro-shiro.jp/