Kyary Pamyu Pamyu Launches New Fragrance Brand 'Nostalgia Syndrome'
A new fragrance brand produced by Kyary Pamyu Pamyu was released on September 12, 2020, and is available to purchase via the brand's official website.
The brand was backed by a crowdfunding campaign in February 2020 for Kyary who wanted to turn her favourite scent, fragrant olive, into a fragrance. The music artist highlighted how it's a difficult scent to get your hands on. "There are so many people that like the smell of fragrant olive, so why is it so rare?" Kyary worked with fragrance experts to create a scent that smells like fully bloomed fragrant olive.
Nostalgic Syndrome Osmanthus – Eau de Toilette | ¥8,250 (Tax Included)
Nostalgic Syndrome Osmanthus – Body Cream | ¥5,500 (Tax Included)
The first goal of the crowdfunding campaign was to fund the perfume and the second body cream which Kyary overwhelming support for, leading to it becoming a reality.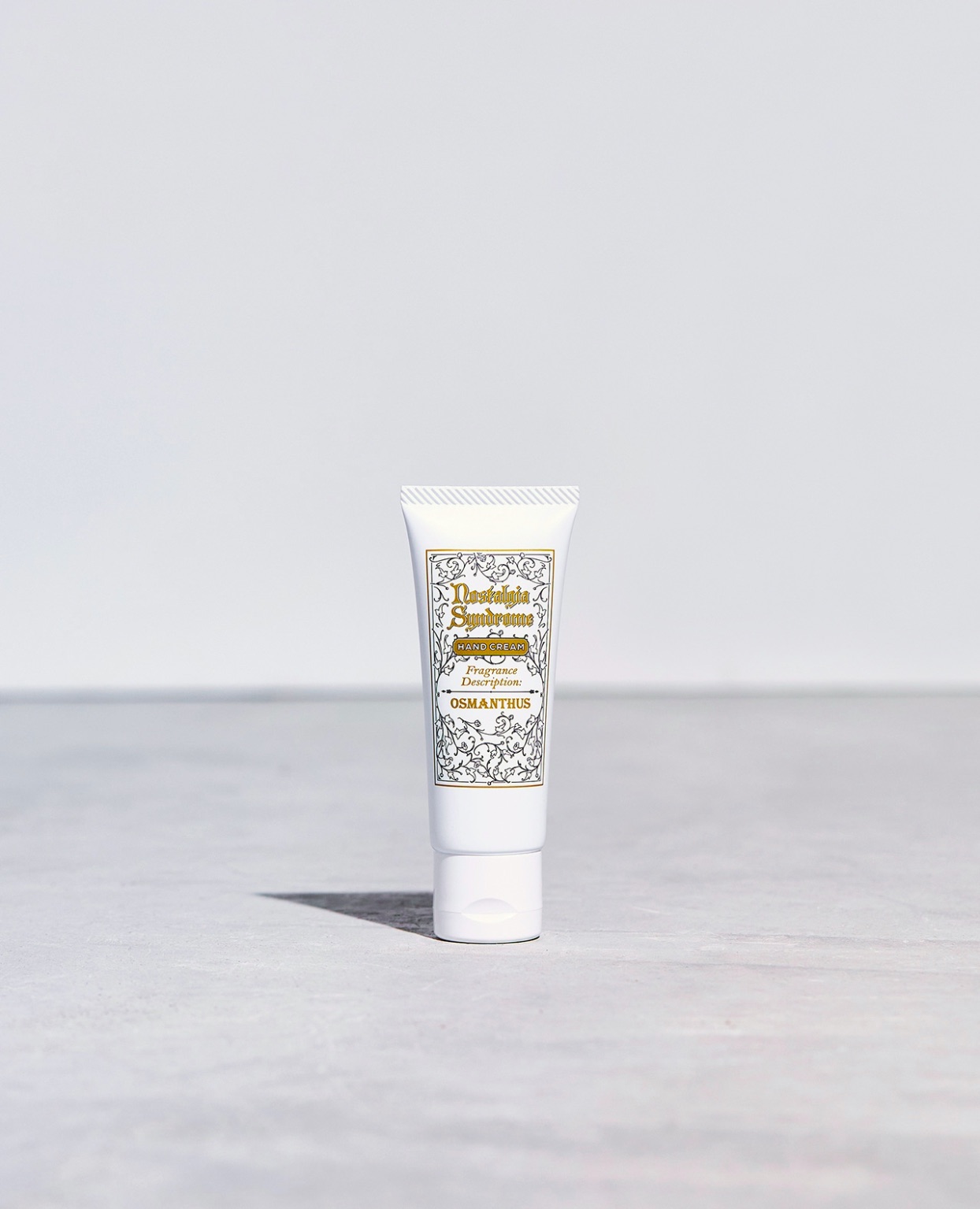 Nostalgic Syndrome Osmanthus – Hand Cream | ¥1,870 (Tax Included)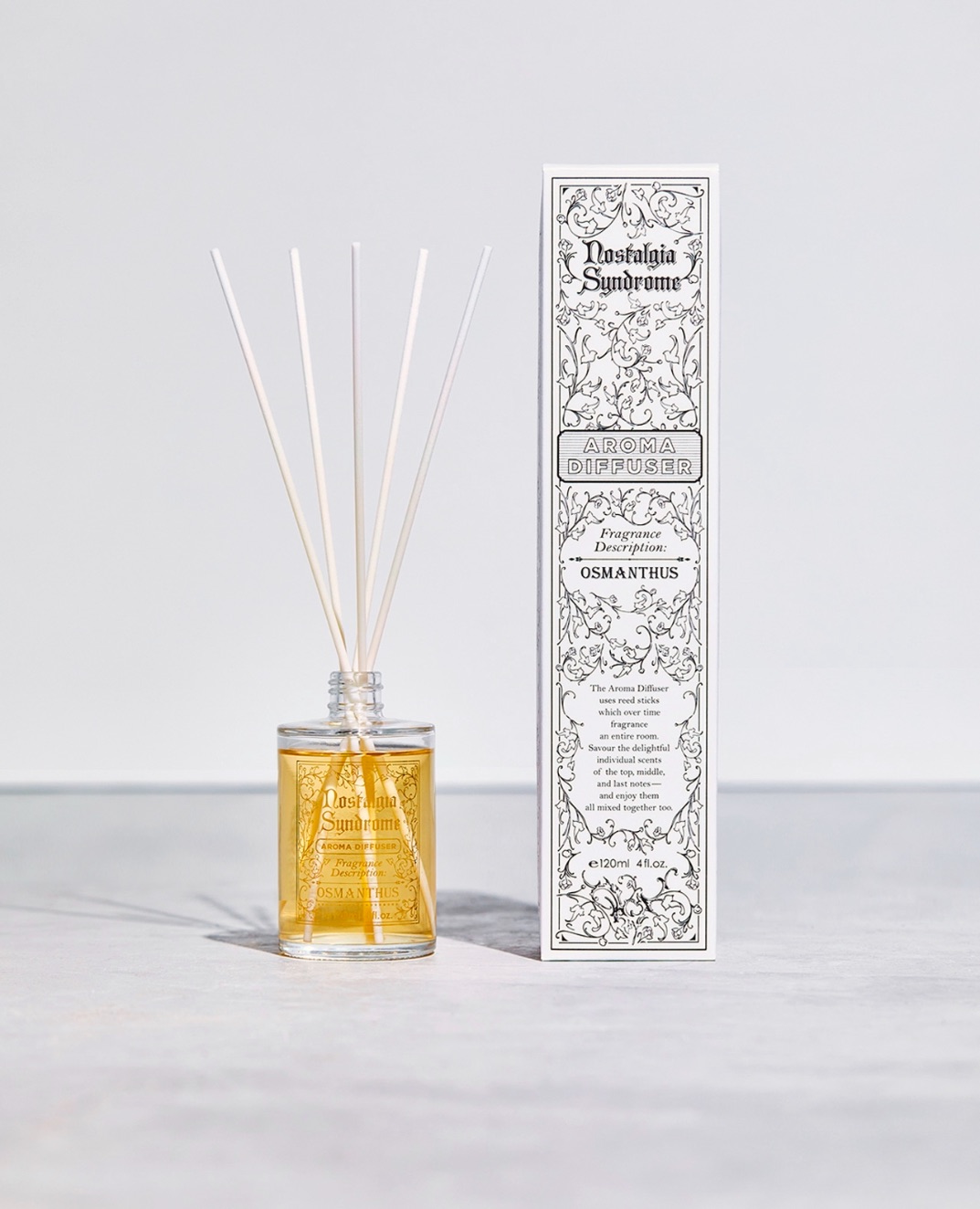 Nostalgic Syndrome Osmanthus – Aroma Diffuser | ¥7,150 (Tax Included)
The success of the crowdfunding campaign led to the establishment of Nostalgic Syndrome and subsequently its first series, Osmanthus, which includes not only the perfume and body cream but hand cream, hair oil, aroma diffuser, and home & fabric spray too.
To celebrate the launch of Nostalgia Syndrome, the first 300 people who spend over ¥10,000 on products will receive an original eco bag. More details can be found on the brand's official website.
Kyary Pamyu Pamyu | Comment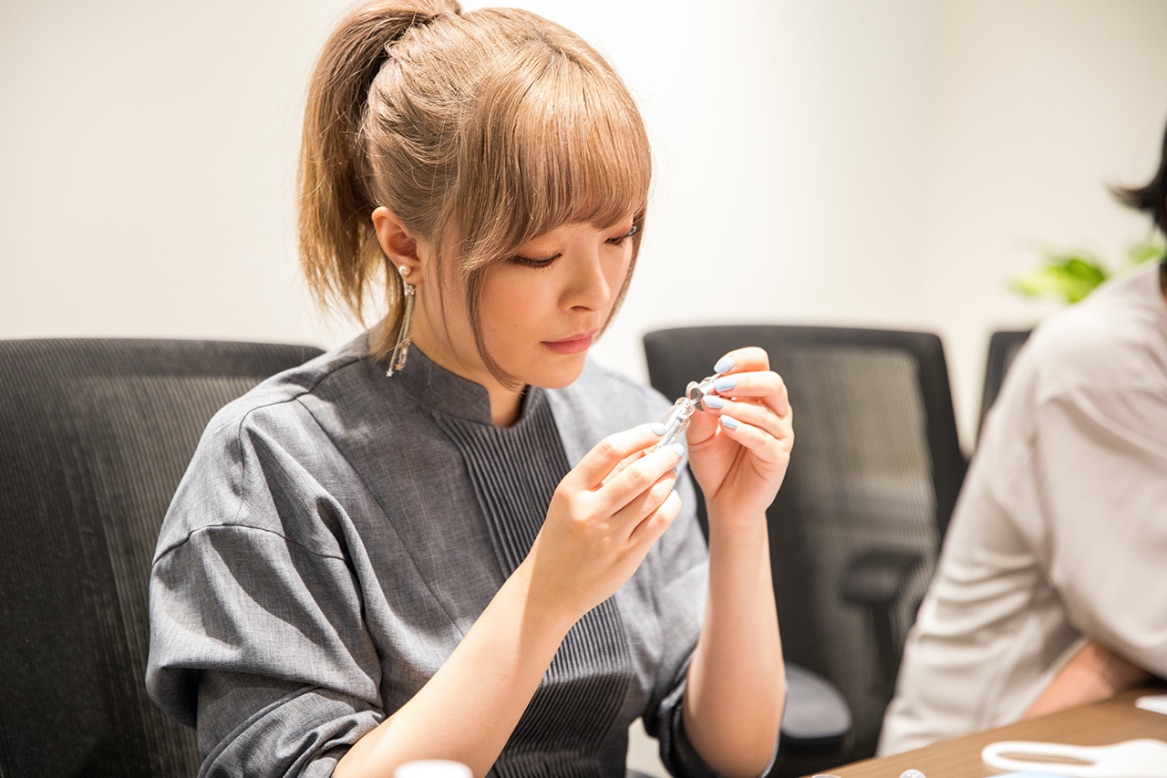 "I've always loved fragrances. Before every live performance I do I like to calm myself with my favourites. Fragrances help me to relax no matter the time, I really feel like they're something that have saved me. So, for all the people working hard day to day, and for those with stresses piled up right now, I want them to take a deep breath with this scent of fully bloomed fragrant olive. It would make me happy if this fragrance can create a relaxing space for you."
"It's all thanks to everyone's support that I was able to launch the Nostalgia Syndrome brand. I'm filled with gratitude. Thank you so much, and I hope you continue to support [the brand]."
RELATED ENTRIES
Kyary Pamyu Pamyu to Perform at Coachella 2022

Kyary Pamyu Pamyu will be performing at the world-famous Coachella Valley Music and Arts Festival in Indio, California this April! Scheduled to perform at the event in 2020, Coachella was canceled due to the ongoing pandemic. Back after two years, the lineup of performing artists has been posted to the official site.

This year, Harry Styles, Billie Eilish, and Ye (Kanye West) will be headlining the event, which also includes artists from around the world. Kyary will perform on April 16 and April 23.

Kyary Pamyu Pamyu is celebrating the 10th anniversary of her debut and is set to begin her largest nationwide tour to date on January 16. The artist will be performing 30 shows across Japan.

Kyary Pamyu Pamyu Releases 'Maybe Baby,' Opening Song for Ninjala Anime Series

Kyary Pamyu Pamyu's new song Maybe Baby has been officially released on streaming services! The track will be used as the opening theme song for the Ninjala anime series. The track was written by Yasutaka Nakata, and is a danceable track for children and adults alike.

Maybe Baby – Kyary Pamyu Pamyu (Opening Song for Ninjala Anime Series) 


Maybe Baby Playback Campaign on LINE MUSIC

The opening video for the anime series is also available on Kyary's official YouTube channel. To celebrate the release, LINE MUSIC is holding a playback campaign until January 22, 2022. The top 50 listeners will receive a Maybe Baby neck strap that is not for sale and was made exclusively for this event.

Kyary Pamyu Pamyu Explores Tomakomai, Hokkaido in New Tour Video

Kyary Pamyu Pamyu is introducing potential travelers to the charms of Tomakomai, Hokkaido in a new two-part tourism video on her YouTube channel. 

In the new videos, fans can see Kyary in a new light very unlike her onstage persona. Along with her tour guides, she travels for two days around this gorgeous city on Japan's northernmost island.
The first video begins with her visit to a Red Eagles Hokkaido hockey game, quickly followed by tons of outdoor activities like canoeing and horseback riding. The singer enjoys plenty of local dishes and captures some spectacular views of Lake Utonai. 


Who is the one who invited Kyary to Tomakomai anyway? Fans will have to watch to find out. Whether living in Japan or dreaming about visiting someday, these videos are sure to inspire a future trip.

Kyary Pamyu Pamyu's Song 'Maybe Baby' Announced as Theme for 'Ninjala' Anime Series

Kyary Pamyu Pamyu has announced that her new song Maybe Baby will serve as the opening theme song for the winter anime series Ninjala, set to begin airing on January 8, 2022. The singer is celebrating the 10th anniversary of her major debut in 2021, and Maybe Baby was featured on her newest album Candy Racer released in October.

Online Fan Meetup

The anime series is based on GungHo Online Entertainment's action video game for the Nintendo Switch. In the past, Kyary Pamyu Pamyu has collaborated with the game, providing her songs Gum Gum Girl and Ninja Re Bang Bang Steve Aoki Remix. 

 

Maybe Baby was written by Yasutaka Nakata and is a danceable track featuring Kyary's light vocals and a catchy beat that will make anyone want to move. 

 

An online fan meetup will also take place on December 18 and will be held exclusively for members of Kyary Pamyu Pamyu's official fan club, KPP CLUB. While last year's 'KPP ONLINE MEETUP VOL.1' was a large online event with about 500 fans in attendance, this time it will be held in small groups of about 25 for multiple periods. 

 

During the meetup, Kyary will give away many of her personal belongings that she has used in the past. Fans of the singer won't want to miss out!

 

To commemorate 10 years of the singer's career, members of the Fanclub will also get some new benefits and privileges including behind-the-scenes vlogs. 

 

Kyary Pamyu Pamyu will start her 10th Anniversary Japan Tour on January 16. This will be the largest tour in the singer's history, and fan club members can enjoy special passes and photo spots. 

 

Comment from Kyary Pamyu Pamyu

"I, Kyary Pamyu Pamyu, will be in charge of the opening theme for the anime Ninjala! I've collaborated with the Ninjala game many times, so I'm very happy to be able to do the opening theme for the anime too. The title of the song is Maybe Baby, and it's a cool song that everyone can sing along to. I hope that this song will be loved by everyone as they watch the series!"

© GungHo Online Entertainment・TV Tokyo

Kyary Pamyu Pamyu Appears in Ads for Crocs 'Just the Way I Am' Campaign

Casual footwear brand Crocs Japan has started a new campaign inspiring people to be themselves and to be comfortable in their own shoes. 

Crocs 'Just the Way I Am'

Crocs Interview with Kyary Pamyu Pamyu

Yuni Akino

Riho Shamura

Fuyuki Shimazu

To promote the new campaign, the company has released a new campaign video, as well as four interviews with people who live larger-than-life lives. The princes of Kawaii Kyary Pamyu Pamyu, celebrating her 10th anniversary, expresses the new Crocs image in the best way, comfortable in her skin and true to herself in every way. 

Along with Kyary Pamyu Pamyu, the video interview features actress Yuni Akino, businesswoman, actress, and model Riho Shamura, and cardboard artist Fuyuki Shimazu. 

Kyary Pamyu Pamyu Produced Science-based Hair Care Brand "Curuput" Makes its Debut!

Artist Kyary Pamyu Pamyu has started a science-based hair care brand named 'Curuput.' The brand's first product, the 'Deep Damage Care Set (Shampoo, treatment, and hair mask)' will be available for a limited time at beauty counters nationwide and online from November 1 2021. 

  

One of Kyary's defining features is her vivid hair color. Behind the scenes however, she has been suffering with damaged hair to maintain her bleached hair. Her goal is to create a future where everybody, including Kyary herself, can dye their hair freely, without the worry of damage. With this in mind, she began production of her own science-based hair care brand that focuses on damaged hair and smells great too.

 

From the moment you wash off the 'Curuput' shampoo and treatment, your hair will feel silky and moisturized. By using the triple care routine, the products will not only care for your existing hair damage, but continue to repair your hair by preventing future harm.

 

 

Kyary's tie-up song 'Perfect Onei-san' plays in the background of the official brand interview, and features on her upcoming 5th album "Candy Racer.' The album is scheduled to be released on October 27. 

 

 

Why not try Kyary Pamyu Pamyu's new haircare brand 'Curuput' for yourself?

 

Message from Kyary Pamyu Pamyu

"After many meetings, I think the shampoo is complete! I'm so, so excited for it to finally be released.

I have been having fun bleaching and coloring my hair since I was 18, but my hair would become damaged no matter what I did. I haven't been able to enjoy my 'ideal hair' often, because I'd worry about the condition, and I've even been holding back from dying it due to damage concerns. But then I realized, "this isn't me." It's the same with shampoos – I'd find a great shampoo but I'd dislike the smell, or vice versa.

This new shampoo was created over many meetings and every detail has been considered. In order to create the best hair product, we wanted to create something that made your hair go "Kyurun" (bounce). We also paid special attention to the scent! Each time I would test the prototype version, my hair would become even closer to my ideal hair, so I'm really happy that I had the opportunity to develop 'Curuput.' 

We put a lot of thought into this brand, so I would be really happy if everybody could give it a try!"

 

Kyary Pamyu Pamyu x ROLAND Special Interview Published in 'GLITTER Vol.2'

A special interview between Kyary Pamyu Pamyu and ROLAND will be published in the second volume of lifestyle magazine GLITTER, released on October 27 2021. In the interview, the borderless duo, who each work in different fields, join together to discuss how individuality is respected in the modern way of life. 

Despite working in different areas, the borderless Kyary Pamyu Pamyu and ROLAND are always pushing their limits. The same-age pair met for the first time to ask each other questions in a Q&A format, discussing their likes, dislikes, and first impressions of one another, under the theme of "What is a borderless life?" 

Footage of the interview will also be uploaded onto the GLITTER YouTube channel, so look forward to it!

Celebrities Comment on Kyary Pamyu Pamyu's 10th Anniversary Song GENTENKAIHI

Pop princess of Kawaii Kyary Pamyu Pamyu is set to release her fifth original album 'Candy Racer' on October 27. This marks her first full album in three years, and to commemorate the special occasion, plenty of Japanese celebrities have offered comments on Kyary's 10th-anniversary track GENTENKAIHI. 

GENTENKAIHI was released as a digital single on August 17, the anniversary of Kyary Pamyu Pamyu's debut. The song expresses the singer's desire to evolve into something new while also paying homage to her past. 

In a new project, Kyary is asking a number of celebrities to share the song that marked a turning point or starting point in their life. The 'Tell Me Your Origin Song' project has led to plenty of interesting answers, and a playlist has been compiled containing the answers received so far. 

Volume 1 of the series features announcer Misato Ugaki, comedy trio Yonsen Toushin, and Beastars manga creator Paru Itagaki. Volume 2 features TV personality kemia, YouTuber duo SKY PEACE, and actor Ryo Kato. Volume 3 features comedian Ryuji Akiyama, BiSH's Aina the End, and TikTok star and handball player Remi Anri Dori. 

Kyary Pamyu Pamyu will hold a special online live performance on Candy Racer's release day, October 27! A limited number of additional tickets have been released due to popular demand, and those purchasing one will also receive an original T-shirt!




 

Kyary Pamyu Pamyu's 10th Anniversary Project 'Tell Me Your Origin Song!' 

Vol. 1  Misato Ugaki, Yonsen Toushin, Paru Itagaki
https://realsound.jp/2021/09/post-857335.html

Vol. 2  kemio, SKY PEACE, Ryo Kato

https://realsound.jp/2021/09/post-865930.html

Vol. 3  Ryuji Akiyama, Aina The End, Remi Anri Doi

Kyary Pamyu Pamyu's Song Dodonpa Gets Early Streaming Release, Lyric Video

Kyary Pamyu Pamyu's new album Candy Racer isn't coming until October 27, but the singer has released a new song early. Dodonpa is now available on streaming services, and a lyric video has been posted to YouTube. 

Dodonpa Lyric Video


Dodonpa is a more experimental track by the pop singer, written and composed by Yasutaka Nakata and featuring more scat and beatboxing elements. To match the catchy and upbeat percussion and fun lyrics, the new video is as vivid and colorful as it can be. We'd expect nothing less from Kyary!

An official announcement has also been made on the label's website encouraging creators to make and upload their own videos using Dodonpa as the background music if they follow specific rules. The best videos will be selected by Kyary and her staff, and will be featured in a playlist on the official Kyary Pamyu Pamyu YouTube channel! This contest will also be appearing on other SNS sites like TikTok, so keep an eye out and get creative!

If you don't speak Japanese, don't worry! The lyrics themselves are nothing but fun sounds, and the video has subtitles in English, Spanish, Korean, and Chinese. Fans are also encouraged to use the song in vlogs and other creations. 

What do you think of Kyary's exciting new track? 

Kyary Pamyu Pamyu to Hold Special Online Live Concert to Celebrate Album Release on October 27 Worldwide!

Kyary Pamyu Pamyu who is releasing her much anticipated 5th full album "Candy Racer" on October 27 (Wed) announces to hold a global livestream event on the date of the album release.

Live Original T-shirts

Kyary Pamyu Pamyu 5th Album 'CANDY RACER'

With a one-night-only production, KYARY PAMYU PAMYU Anniversary of 5th Album 'CANDY RACER' Release SPECIAL ON LINE LIVE is set to premiere on October 27(Wed) at 20:00 JST, the day of the album release. 

Ticket purchasers can enjoy the archived broadcast as many times as they want until November 17 (Wed).


ZAIKO's e-tickets sales will be available from Oct 6 (Wed) 18:00 JST and a limited number of tickets with original T-shirts specially made for this event will also be available for purchase. 

Don't miss this opportunity to get the T-shirts, which will inevitably become a premium.


The chat function will also be released on ZAIKO. 

Let's celebrate the release date of her first album in three years and watch the special on-line event together! 

Don't forget to prepare for the album with prior-release songs

Shiseido Releases Video for Global "POWER IS YOU" Campaign

Japanese cosmetic company Shiseido, sold in 88 countries around the world, has released a new conceptual video for its global "POWER IS YOU" campaign.

The short video features a star-studded cast of ambassadors from a variety of fields, including Megan Rapinoe, co-captain of the U.S. women's national soccer team, known for her advocacy and creative style that defies stereotypes. The athlete has commented on her inclusion in the "POWER IS YOU" campaign, proud to show her authentic self and inspire others to live their truth.

Comment from Megan Rapinoe

"Shiseido makes so many of the products I use in my daily life, so when I was invited to collaborate on this new campaign, I didn't even have to think about it. Partnering with such a great company means a lot to me. I deeply believe in the individual power of every human being, and I think that anyone has the power to change the world. "POWER IS YOU" represents the power each of us has to alter the world for the better, which is something that resonates with me personally. I want young people especially to know that it is possible to change things. I hope they do, and I hope that this campaign helps to inspire more people to feel the same." 

Conceptual Videeo

The song used for the campaign is Utada Hikaru's Find Love. The singer also appears in the video as an ambassador. 

Comment from Utada Hikaru

"The source of all power is believing in yourself.

It takes courage to know yourself, but being honest with yourself is the key to finding that inner beauty. Courage is beautiful." 

Finally, Ursula Corbero, who gained international fame for her role in the Netflix series Paper House, appears as the final ambassador. The actress is an avid philanthropist and has long supported a number of causes including breast cancer awareness, childhood cancer awareness, and climate change awareness. She is also the founder of Ymas, a company of artists allowing people to attend movie premieres and special behind-the-scenes events. 

Comment from Ursula Corbero

"Inner beauty comes from positivity.
Tap into your individual energy, and if there's something you want to do, do it!
It's okay to make mistakes. Life is not perfect, and those imperfections make it beautiful." 

New Track from Kyary Pamyu Pamyu Inspires LINE MUSIC Campaign

29.September.2021 | MUSIC

Kyary Pamyu Pamyu will release her first full-length album in three years Candy Racer on October 27, 2021. Ahead of the release, one new track, Jumping Up, will be shared early! This light and fun EDM track will, as promised, make you want to jump up and down along with the bass, and will be streaming starting September 29, 2021. 

In conjunction with this pre-release, a LINE MUSIC playback campaign will begin on September 29, with the top 10 listeners receiving a prize exclusive to the event. Be sure to listen to the song as many times as possible for your chance to snag this premium prize, the design of which will be revealed soon!