McDonald's Japan Serving its Famous Limited-Time Teritama Burgers Again This Spring
Spring is almost here, which means the return of McDonald's Japan's famous "Teritama" series of burgers, a delicious combination of teriyaki sauce and egg. The customer-favourites hit the menu on Wednesday (March 3).
Teritama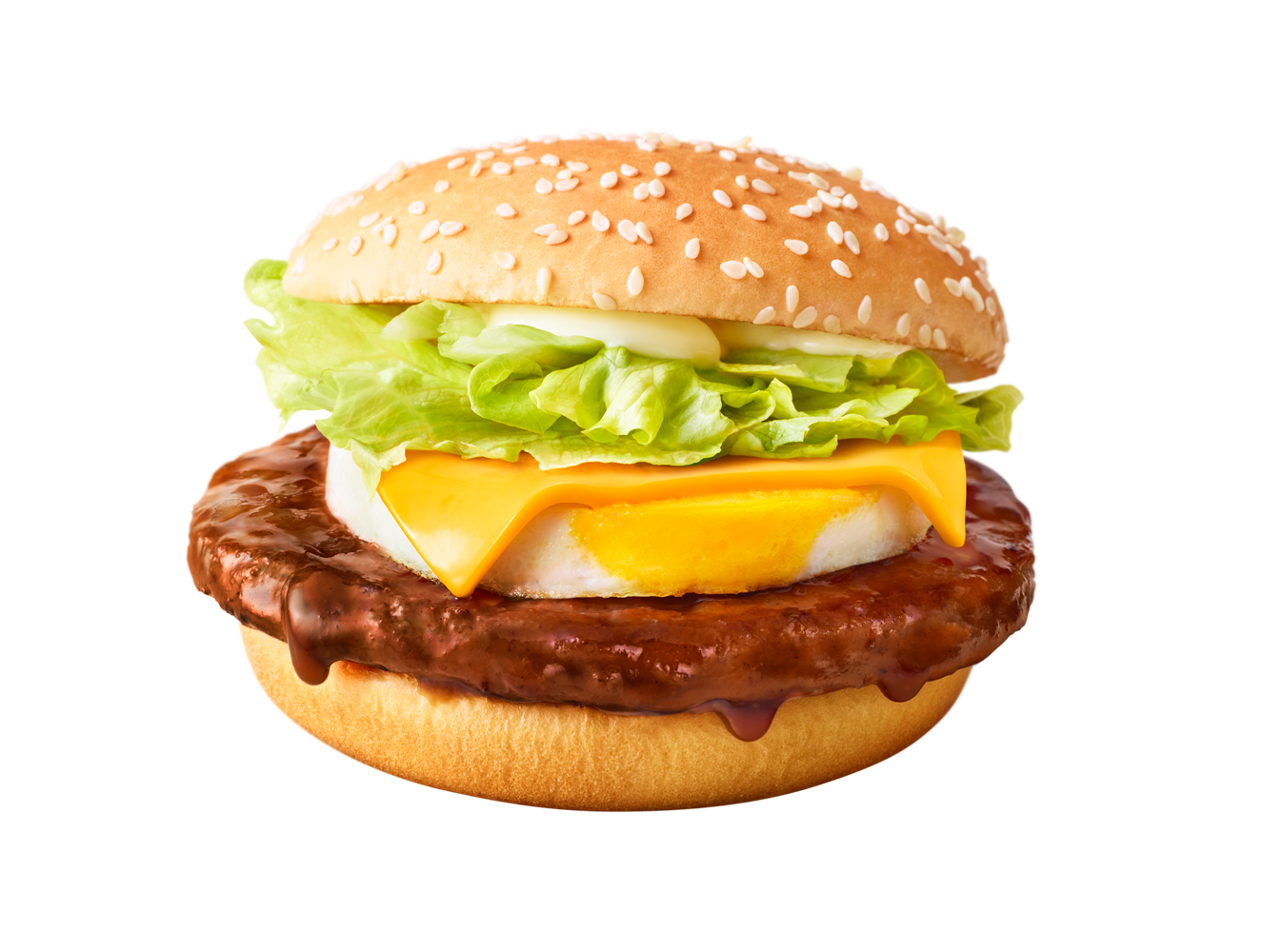 Cheese Teritama
Pastrami Beef Teritama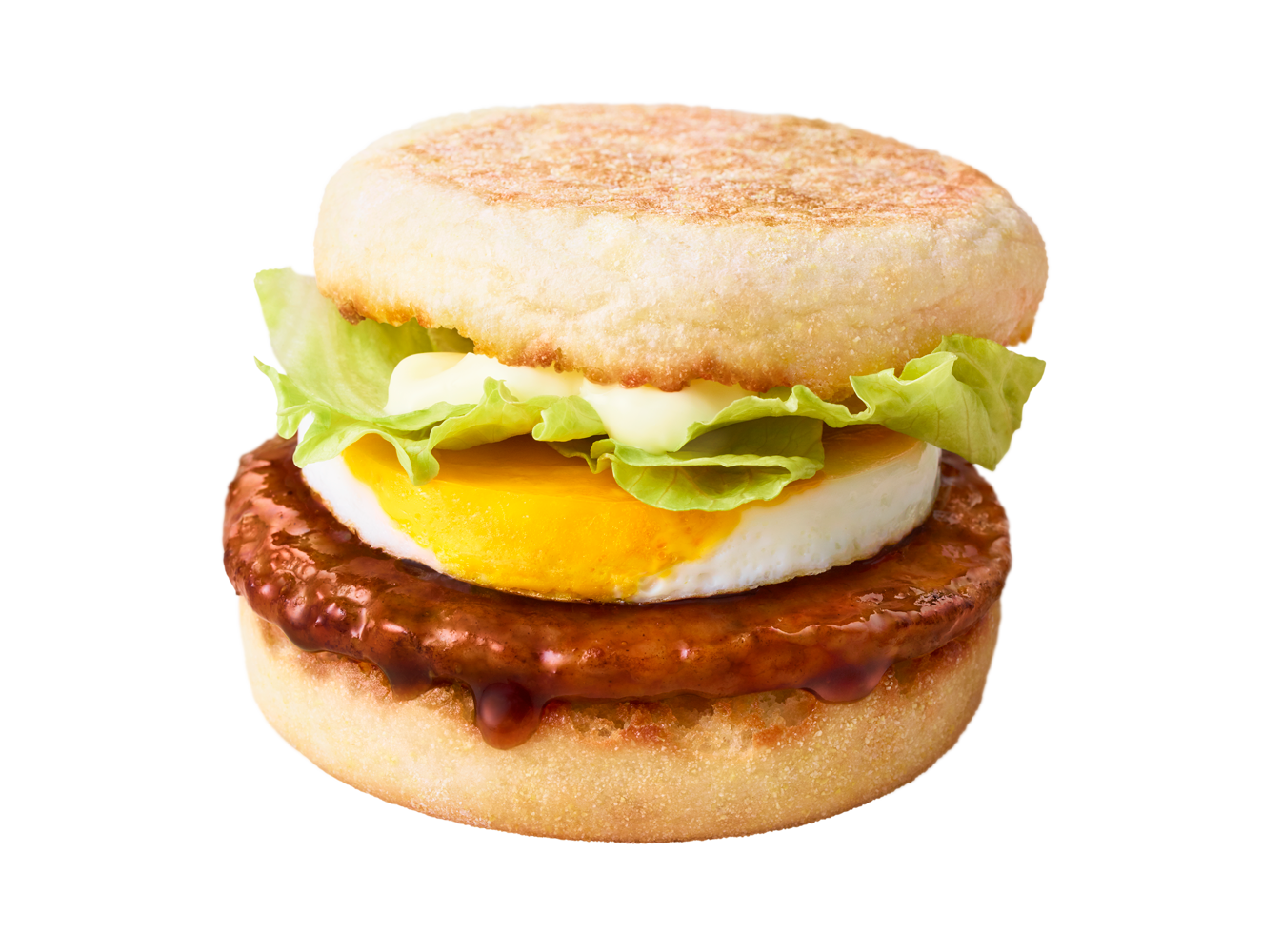 Teritama Muffin
McFizz® Iwate Prefecture White Peach (1% Fruit Juice)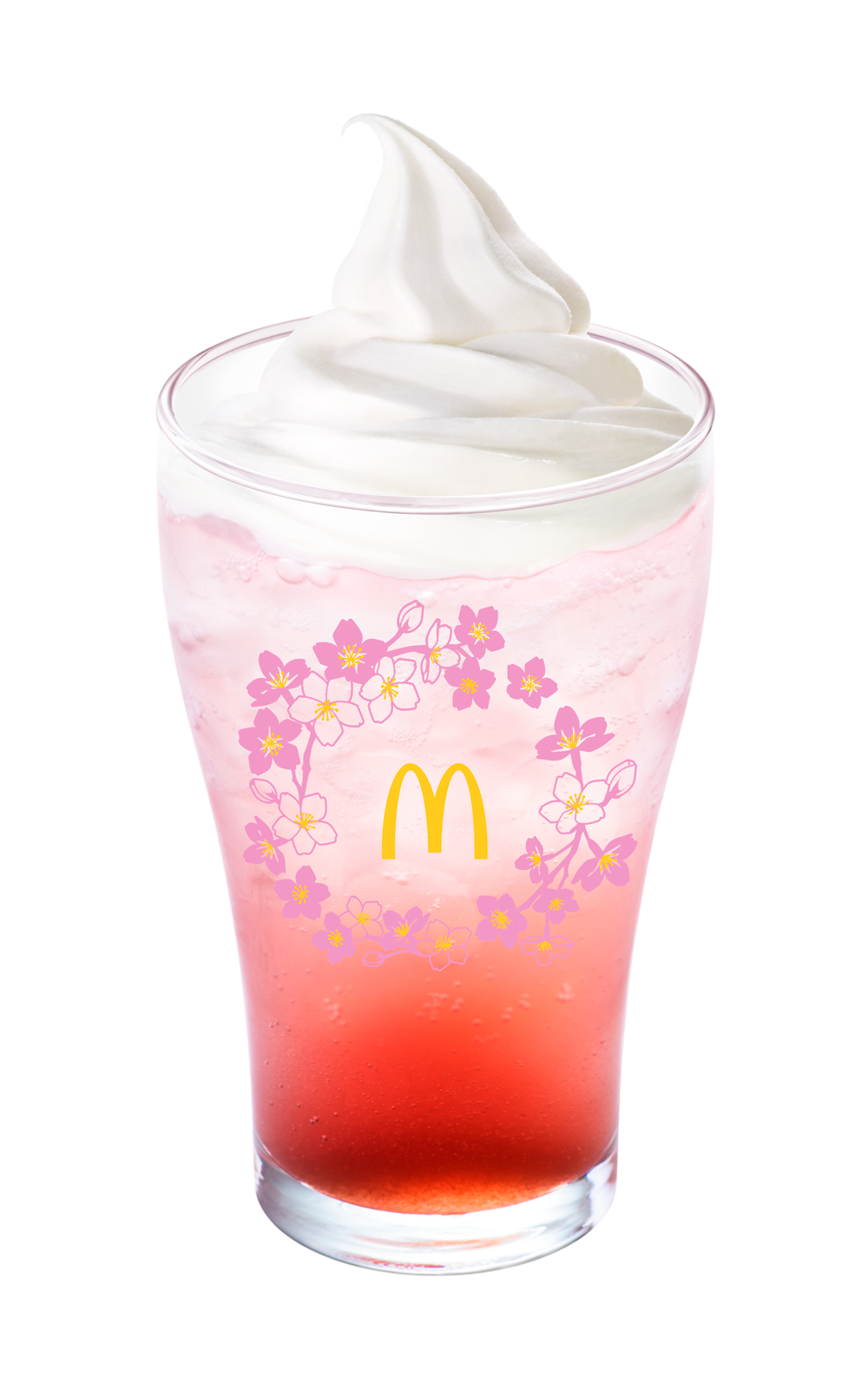 McFloat® Iwate Prefecture White Peach (1% Fruit Juice)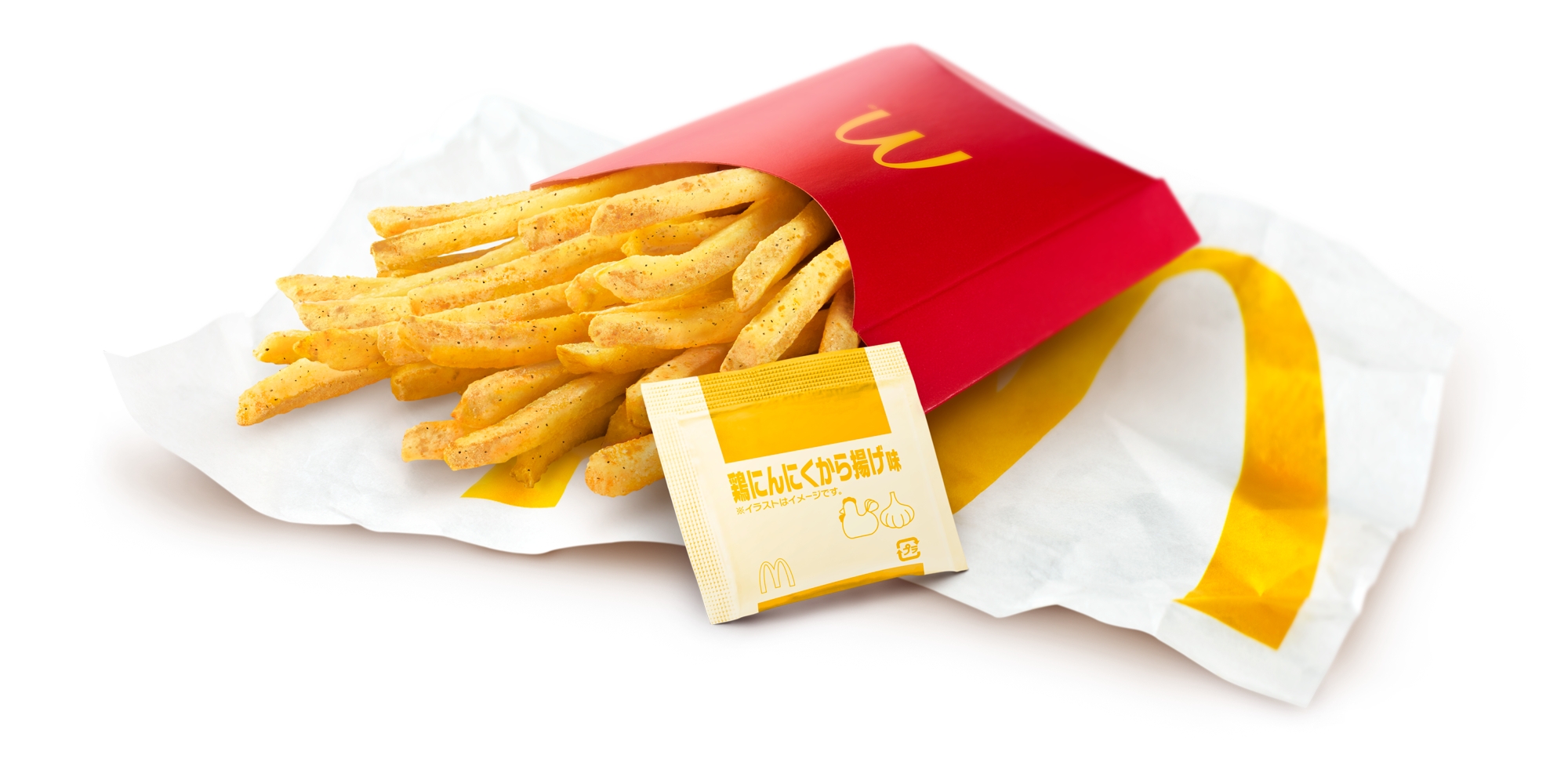 Shaka Shaka Potato® Chicken & Garlic Seasoning
The Teritama burger is a popular order at McDonald's in Japan. First launched in 1996, it lathers a pork patty with a sweet and sour teriyaki sauce that's made from apple and garlic and tops it with a runny egg. The series includes the standard egg and teriyaki pork burger as well as the cheddar cheese-loaded "Cheese Teriyama," and the spring season exclusive "Pastrami Beef Teriyama." This year also sees the return of the "Teriyama Muffin" which was first introduced in 2017.
Don't forget to order the black pepper-covered Shaka Shaka Potato fries that come with a chicken and garlic seasoning. As well as the savoury line-up, sweet tooths can look forward to a McFizz and McFloat made with the juice of white peaches farmed in Iwate Prefecture.
McDonald's Japan also released a series of commercials for the 2021 Spring season Teritama series. Check them out below.
McDonald's Japan Teritama 2021 | 15-Second Commercial
McDonald's Japan Teritama 2021 | 30-Second Commercial
McDonald's Japan Teritama 2021 | 60-Second Commercial
McDonald's Japan Teritama 2021 | 120-Second Commercial
Information
McDonald's Teritama 2021
Released: March 3, 2021
Where: McDonald's Japan branches
Official Website: https://www.mcdonalds.co.jp/
RELATED ENTRIES
Tokyo Tower Gets Decorated With 333 Koinobori Carp Streamers

Tokyo Tower's annual "333 Koinobori" event returns for Spring 2021 which sees 333 colourful carp streamers adorning the 333-meter-tall tower. The decorations will blow in the Tokyo breeze until May 9.

Koinobori streaming up Tokyo Tower's base

Giant 'Sanmanobori' streamer

Flying alongside the koinobori is also a 'sanmanobori,' a giant streamer that stands out from the rest at 6 meters in length. This Sanmanobori flies every year as a message of support to the city of Ofunato in Iwate which was devastated during the Great East Japan Earthquake.

Cherry Blossom Chocolate and Soda Releases From MAISON CACAO

Japanese aromatic raw chocolate brand MAISON CACAO is launching a new Kamakura-based brand called Shiki to Maison ("Four Seasons & Maison") which will feature chocolates that capture the events and culture found throughout the four seasons in Japan.

The first entries to the series are cherry blossom chocolates which are available from March 26 to April 4, as well as cherry blossom drink which can be enjoyed on March 27 and 28.

 

Aroma Raw Chocolate SAKURA ¥2,200 / Cacao Vinegar Soda SAKURA ¥550 (Before Tax)

Aroma Raw Chocolate SAKURA

Indulge in a box of these luxury cherry blossom chocolates which are made with 100% cacao powder which have a refreshing white chocolate aftertaste. The chocolates are made with cherry blossom as well as a fresh cream laced with salt-pickled cherry blossom. They also include a paste made from liquid drawn from cherry blossom petals. It's a taste of Japanese spring with every bite.

Cacao Vinegar Soda SAKURA

This springtime beverage includes a cacao vinegar made from cacao pulp and is coupled with fragrant cherry blossom. This one is available at the Komachi and Cacao Hanare branches as well as at CHOCOLATE BANK.

Information

Shiki to Maison Sakura Sweets

Japanese Product Name: 四季とメゾン 桜スイーツ

Serving: March 26, 2021 – April 4, 2021

MAISON CACAO Official Website: https://onlineshop.maisoncacao.com/

Japanese Springtime Flowers Bloom a Delicious Menu at TREE by NAKED Yoyogi Park

Spring has arrived at TREE by NAKED Yoyogi Park, a cafe run by NAKED that's located in Yoyogi Park in Shibuya, Tokyo. On Monday, the cafe launched a seasonal menu which incorporates a variety of spring flowers like cherry blossoms, showy's baby breath from Kumamoto, keiou-zakura from Yamagata, and more.

TREE by NAKED Yoyogi Park first opened in July 2017. It's an experience-based art restaurant where customers can enjoy Japan's latest cutting edge technology and next-generation gastronomy. Its popularity has risen rapidly, earning itself a reputation for offering an experience that stimulates all five of the senses, as well as for its photogenic interior decor.

With the pandemic restricting travel in Japan, people are unable to visit places far away across the country, and so the cafe is bringing a little bit of different places around Japan, namely their flowers, in collaboration with JA Kumamoto Uki and JA Yamagata.

Kumamoto is the only place in Japan that grows show's baby breath. They are raised with the prefecture's rich water and soil to blossom beautiful white and pink. These flowers can not only be enjoyed at TREE by NAKED Yoyogi Park as decorations, but customers can actually buy a bouquet of them too. Thanks to the skills of producers, the flowers can be grown out of season over a long period running from December to April, allowing people to enjoy their gorgeous springtime hues even if it's not spring.

Açaí Lemonade – Eat In ¥825 / Takeout ¥810

Cherry Blossom & Strawberry Nicecream – Eat In ¥770 / Takeout ¥756

"Power & Healthly" are the concepts for the lunch and cafe-time menu which includes both food and drink. The cafe's popular homemade açaí lemonade has been turned into a springtime version with fresh cherry blossom petals. There's also a vegan-friendly ice cream made with banana, avocado, soy milk, and a blend of strawberry and cherry blossom. It has a slight salt tang to it.

Vegan Cherry Blossom Latte – Eat In ¥770 / Takeout ¥756

Vegan Avocado & Sprout Sandwich – Eat In ¥1,100 / Takeout ¥1,080

The cafe's popular cherry blossom latte from last year returns with a soy milk base. There's also sandwiches, including a vegan one fried in coconut oil.

Strawberry Mille-Feuille – Eat In ¥1,650

The cafe's strawberry mille-feuille is so popular that they have to make a limited batch each day. It's even been featured on Instagram. With the strawberry season here, customers can enjoy fresh whole strawberries topping their dessert.

The cafe will also be running an evening cafe and bar experience with a range of desserts, food, and alcohol.

Information

Spring Menu

Released: March 15, 2021

Where: TREE by NAKED Yoyogi Park

Address: 1-10-2 Tomigaya, Shibuya, Tokyo

Opening Hours: 11:00-20:00 (EVENING CAFÉ & BAR TIME from 16:00) *Last orders at 19:00

Closed: Tuesdays/Wednesdays

TEL: 03-6804-9038

TREE by NAKED Yoyogi Park Official Website: https://tree.naked.works/yoyogi/

Snoopy Cherry Blossom Marshmallow Latte and Lemonade Serve Up at PEANUTS Cafe Nakameguro This Spring

PEANUTS Cafe Nakameguro is now serving up two new cherry blossom beverages for the spring season: the Sakura Lemonade and Sakura Charred Marshmallow Latte, both of which are now available to order until April 11.

Sakura Charred Marshmallow Latte ¥700 (Before Tax) / Sakura Lemonade ¥650 (Before Tax)

PEANUTS Cafe Nakameguro serves limited-time drinks every cherry blossom season in Japan, and this year is no different. Both beverages capture the cute pink tones of the country's national flower which invite feelings of springtime walks and Hanami flower viewing.

(C) 2021 Peanuts Worldwide LLC

Information

PEANUTS Cafe Nakameguro Spring 2021 Drinks

Serving: March 20, 2021 – April 11, 2021

Address: PEANUTS Cafe Nakameguro, 2-16-8 Aobadai, Meguro-ku, Tokyo

TEL: 03-6452-5882

Official Website: http://www.peanutscafe.jp/

Kirby Café Begins Serving its Spring Picnic Themed Menu

The Kirby Café branches in Tokyo and Hakata rolled out their Spring 2021 menu on Friday which is set to run until June 6. Themed on a springtime picnic, the line-up includes three items: six siz different temari-zushi servings, cherry blossom mochi, and a cherry blossom latte, all inspired by the Kirby video game series.

The Menu

Cherry Blossom Temari-zushi: Eat In ¥2,178 / Takeout ¥2,138

A serving of six sushi rolls perfect for a spring picnic. Each roll features designs that will be instantly-recognisable to Kirby fans.

Souvenir – Lunchbox (4 Designs)

Kirby's Spring Search | ¥1,078 (Tax Included)

Kirby is playing hide and seek under the cherry blossom tree in this cute dish which is adorned with shiny coloured candy.

Cherry Blossom Latte | ¥968 (Tax Included)

A light pink-coloured cherry blossom latte with a touch of salt. Mix everything together for a tasty sipping experience.

Cherry Blossom Loungewear Collection by gelato pique Arrives in Time For Spring

Japanese luxury loungewear brand gelato pique is readying itself for spring with its new pink cherry blossom-inspired 'SAKURA COLLECTION,' set to release at gelato pique stores and its online store on March 19.

The Line-Up

'Smoothie Light' Scallop Cardigan ¥6,820 (Tax Included) / 'Smoothie Light' Scallop Long Cardigan ¥7,480 (Tax Included)'

The 'Smoothie' cardigans are made of light material that's smooth to the touch and come in cute designs.

Petal Motif Satin Shirt ¥6,820 (Tax Included) / Petal Motif Satin Short Pants ¥4,620 (Tax Included)

Pink satin loungewear adorned with gorgeous petals.

Tiered Dress ¥8,140 (Tax Included)

An airy cotton dress with a beautiful feminine silhouette.

Organdy Eco Bag ¥2,640 (Tax Included) / Mask Pouch ¥2,420 (Tax Included) / Mesh Mini Pouch ¥2,640 (Tax Included) / Mesh Pouch ¥2,640 (Tax Included) / Mesh Vanity Pouch ¥3,520 (Tax Included)

Sort your cosmetics and bits 'n' bobs with this heart-filled collection of pouches, and store your face mask away safely with the mask pouch.

Hair Mist ¥1,870 (Tax Included) / Hand Soap ¥1,034 (Tax Included)

gelato pique's popular hair mist and hand soap arrive in spring season limited-edition packaging.

Enjoy Japanese Cherry Blossoms From Your Home With teamLab's 'Sakura Bombing Home'

Japanese art collective teamLab launched their new Sakura Bombing Home experience on March 10 which lets people enjoy Japanese cherry blossoms from the comfort of their own home using digital devices. The service is running until April 30, 2021.

Sakura Bombing Home

How to Participate

Firstly, download drawing paper at teamLab's official website. There are numerous cherry blossom designs to choose from and colour in either on your smartphone or by printing and colouring by hand.

Next, upload your completed cherry blossom illustration.

Your submitted cherry blossom art and other people's from around the world will be compiled into a single art piece to be showcased on YouTube Live.

Finally, you can download your flower art after submission. This is a great opportunity to enjoy Japanese cherry blossom without being in Japan, as well as to stay safe during the spring season if you are in Japan.

teamLab is represented by Pace Gallery, Martin Browne Contemporary and Ikkan Art International.

Starbucks Japan Reveals Banana Almond Milk Frappuccino®︎ For Spring 2021

Dear readers, the time has finally come once again—the Spring season at Starbucks Japan officially begins on March 17, which means we can expect plenty of tasty-looking beverages to drool over. This begins with two coffee delights: the light and uplifting Banana Almond Milk Frappuccino®︎ and the subtly sweet Honey Oat Milk Latte, both of which will hit Starbucks branches across Japan this Wednesday.


Banana Almond Milk Frappuccino®︎ | ¥620 (Tall Size Only)

The Banana Almond Milk Frappuccino is exactly what it says on the cup. A bright, uplifting combination of naturally-sweet banana and the nutty flavour of almond milk. The drink is topped with Starbucks' first-ever almond milk whipped cream and finished with a topping of banana chips fried in coconut oil for texture.




Honey Oat Milk Latte | Short ¥430, Tall ¥470,  Grande ¥510,  Ventii®︎ ¥550

The Oat Milk Latte made a delicious appearance at Starbucks Japan last year for a limited time where coffee-loving customers could customise their beverage. This year, it arrives in a new flavour: added to the shot of espresso and oat milk is an irresistible squeeze of honey flavoured-sauce which has a slight fruity flavour to it.

 

This is just the start of the Spring season at Starbucks in Japan, there are sure to be even more drinks to come so stay tuned.

Information

Banana Almond Milk Frappuccino®︎ / Honey Oat Milk Latte

Running: March 17, 2021 – April 13, 2021

Where: Starbucks Japan (Select branches not participating)

Official Website: https://www.starbucks.co.jp/

Mister Donut Japan Releases Limited-Edition Cherry Blossom and Matcha Doughnuts

Mister Donut Japan released a tasty collection of limited-edition doughnuts in collaboration with Japan's famous tea shop Gion Tsujiri on Friday (March 12).

Sakura Mochi Doughnut With Cherry Blossom Bean Paste

Sakura Mochi Doughnut With Uji Matcha Chocolate

Sakura Mochi Doughnut With Uji Matcha Whipped Cream

Warabimochi With Cherry Blossom Bean Paste & Uji Matcha Whipped Cream

Warabimochi With Uji Matcha Whipped Cream

The doughnuts are a springtime mix and match of cherry blossom and matcha, the latter of which comes from Gion Tsujiri who have chosen the first picks of Uji matcha leaves for the collaboration. Pick between classic doughnuts as well as warabimochi-style ones glazed with lots of sweet treats.

Information

misdo meets Gion Tsujiri – 1st Doughnut Collection: Blossoming Matcha

Serving: March 12, 2021 – Mid April 2021

Official Website: https://www.misterdonut.jp

Japan's Moomin Stand Takeout Drinks Chain Releases New Beverages For Spring 2021

The Japanese Moomin-themed drinks chain Moomin Stand released two new seasonal drinks on Friday (March 12) for the spring season as part of its "Spring Arrives in Moominvalley" event. The two drinks feature a cute cup with a Moomin looking out the window as well as a straw with Moomin, Snufkin, and Little My walking together.

Moomin House Blue Raspberry Smoothie | Regular Size ¥630, Large Size ¥750 (Before Tax)

A refreshing blue raspberry smoothie made with yogurt and mixed berries. The cup comes with a cute Moominhouse lid.

Moominvalley Spring Soda | Regular Size ¥550, Large Size ¥670 (Before Tax)

Spring has arrived in Moominvalley, so the locals are out for a stroll together as featured on the straw design. This drink is made with springtime pineapple and nata de coco.

This One Plate Cherry Blossom Dessert is Like a Work of Art

Lounge South Court, a restaurant located inside Hotel Century Southern Tower in Tokyo, is now serving up an extremely beautiful one-plate dessert for the spring season which it has called "Ichi-go Ichi-e," the same words for the Japanese proverb that translates to "once in a lifetime." It's being served until May 31.

The dessert is plated in such a way as to represent a cherry blossom flower, assorted with an ambrosial ensemble of cherry blossom rice pudding, uguisu-mochi red bean paste-filled rice cake dusted with green soy flour, blackcurrant and vanilla mousse, fresh fruit, and more. It's also served with green tea made using chagusaba, a traditional method of tea-making that is recognised as a "Globally Important Agricultural Heritage System."

 

Ichi-go Ichi-e ¥2,000 / With Green Tea ¥2,500 (Tax Included)

Between April 16 and May 31, the flower pattern will be changed from being adorned with cherry blossom petals to fresh verdure.

 

The Dessert Ensemble

・Cherry blossom rice pudding

・Red bean paste and chocolate uguisu-mochi

・Strawberry ice cream wafer

・Matcha and mascarpone cheese chiffon cake

・Blackcurrant and vanilla kuzu-mochi

Information

Ichi-go Ichi-e

Japanese Dish Name: シェフパティシエ特製 和風スイーツ "一期一会"

Running: March 1, 2021 – May 31, 2021

Opening Hours: 10:00-21:00 (Food Last Orders 20:00 / Drink Last Orders 20:30)

Where: Lounge South Court (Hotel Century Southern Tower Floor 20F)

Official Website: https://www.southerntower.co.jp/restaurant_lounge/southcourt/menu/

McDonald's Japan Releases Coffee Jelly Pudding Frappe

McDonald's Japan continues its flurry of delicious releases to its diverse menu with the addition of the new Coffee Jelly Pudding Frappe which hit McCafé by Barista® branches of McDonald's on Wednesday (March 10).

The sweet beverage takes rich-tasting Japanese custard pudding, known as purin, and turns it into a drink. It's topped with fluffy whipped cream and dunked with chewy pieces of coffee-flavoured jelly which sit temptingly at the bottom of the cup waiting to be enjoyed. Together with a drizzle of caramel sauce, the drink is a perfect balance of sweet and full-body. A must-grab for the arrival of the warm spring weather.