McDonald's Japan Serving its Famous Limited-Time Teritama Burgers Again This Spring
Spring is almost here, which means the return of McDonald's Japan's famous "Teritama" series of burgers, a delicious combination of teriyaki sauce and egg. The customer-favourites hit the menu on Wednesday (March 3).
Teritama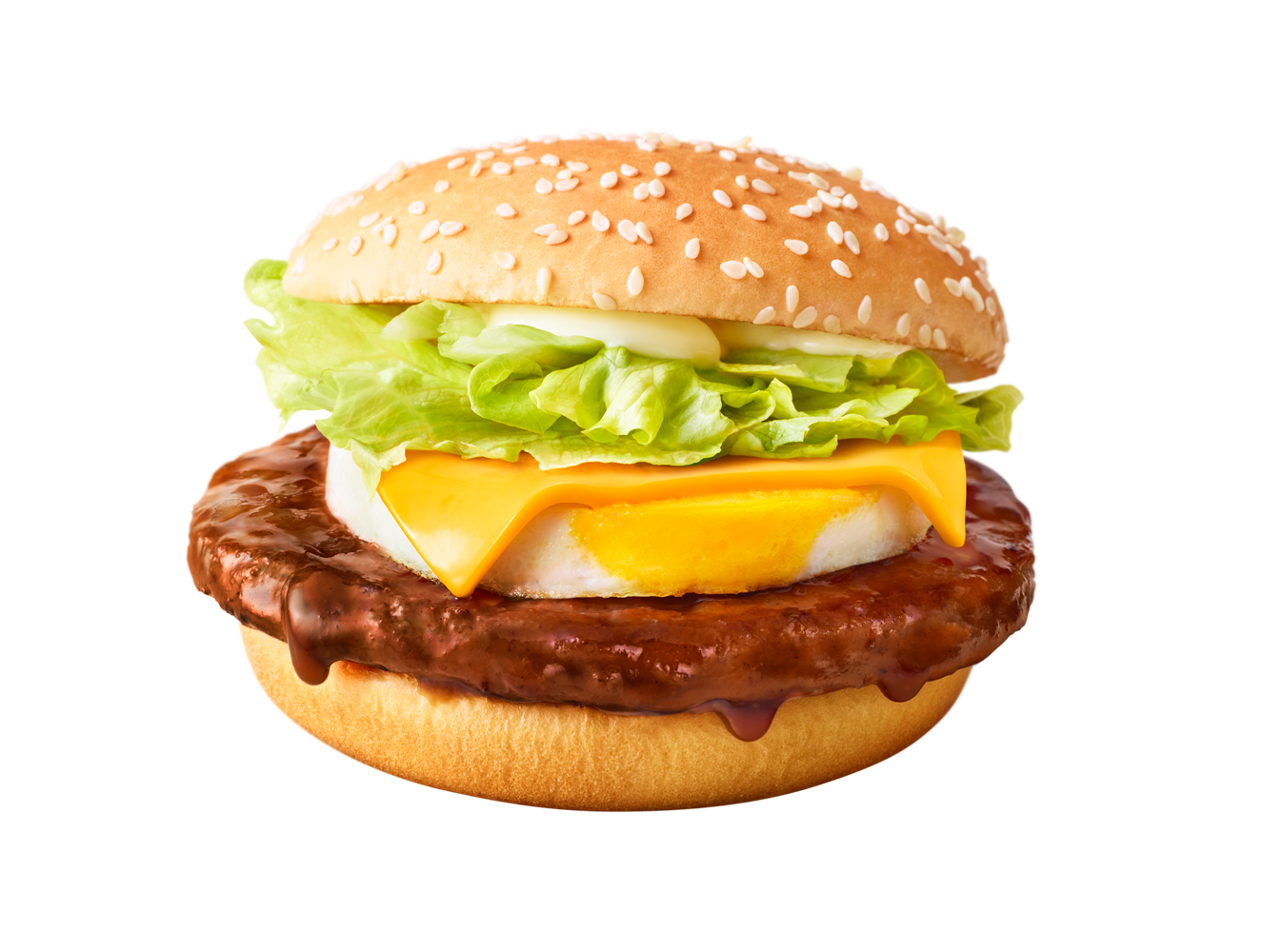 Cheese Teritama
Pastrami Beef Teritama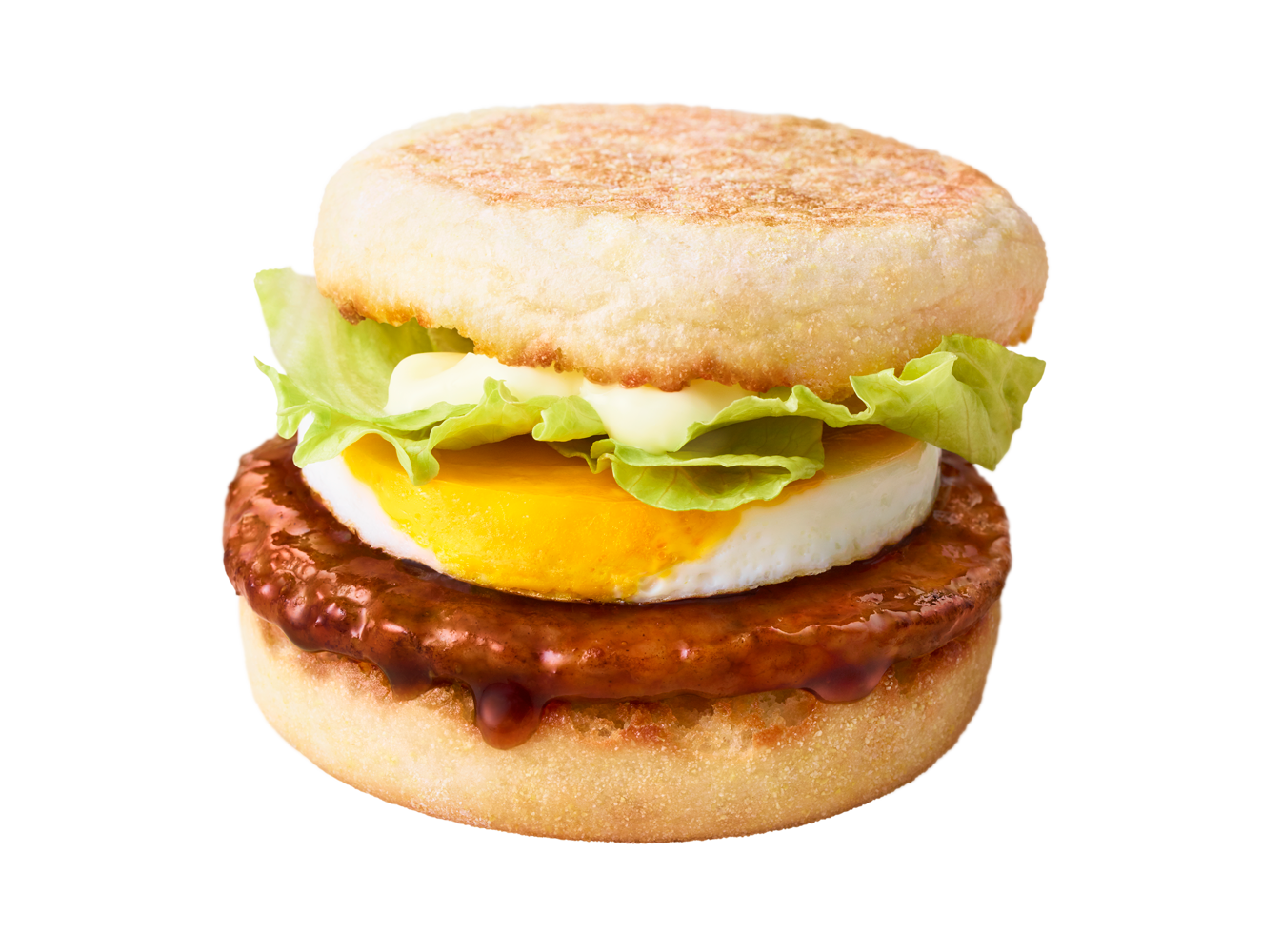 Teritama Muffin
McFizz® Iwate Prefecture White Peach (1% Fruit Juice)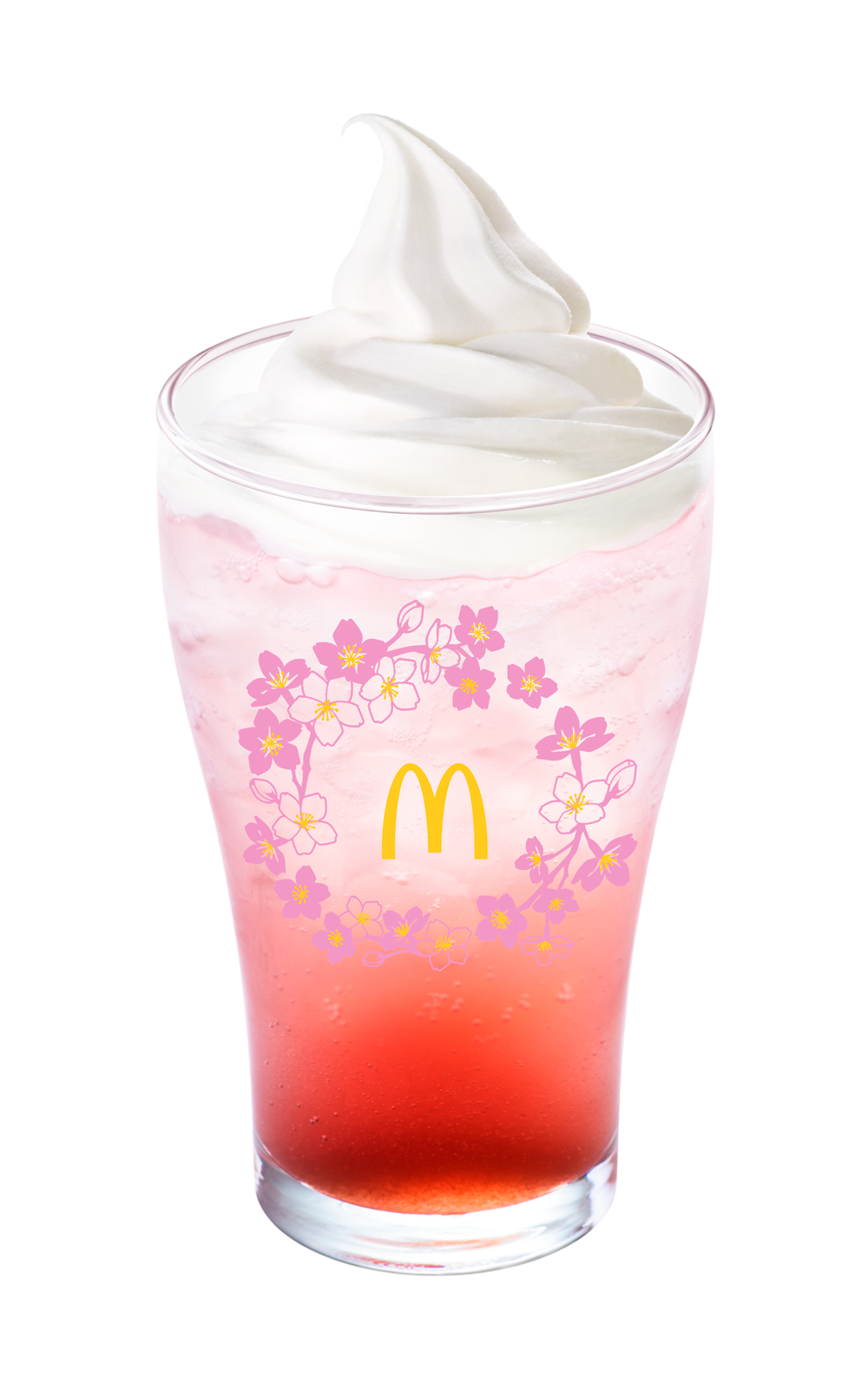 McFloat® Iwate Prefecture White Peach (1% Fruit Juice)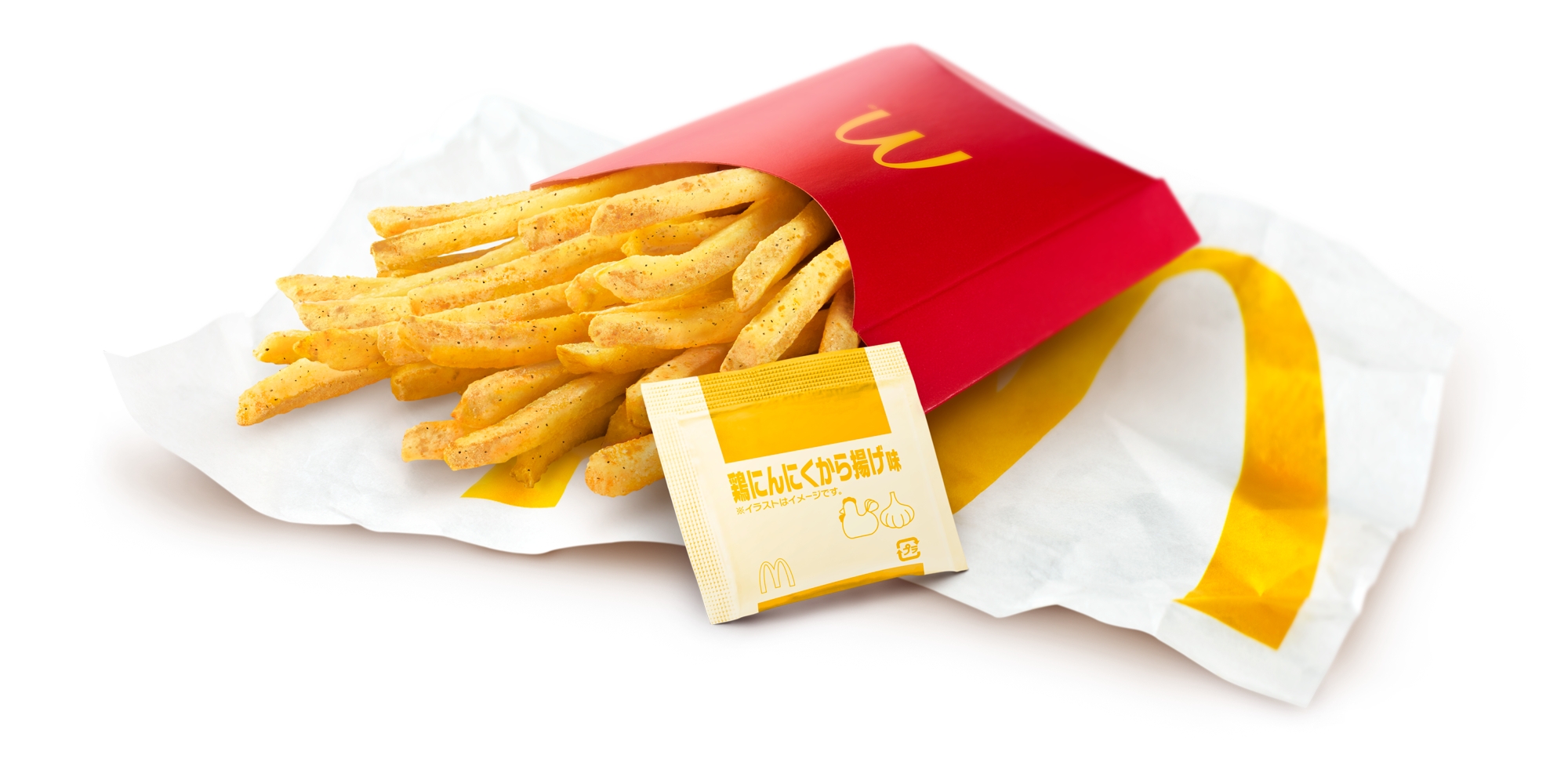 Shaka Shaka Potato® Chicken & Garlic Seasoning
The Teritama burger is a popular order at McDonald's in Japan. First launched in 1996, it lathers a pork patty with a sweet and sour teriyaki sauce that's made from apple and garlic and tops it with a runny egg. The series includes the standard egg and teriyaki pork burger as well as the cheddar cheese-loaded "Cheese Teriyama," and the spring season exclusive "Pastrami Beef Teriyama." This year also sees the return of the "Teriyama Muffin" which was first introduced in 2017.
Don't forget to order the black pepper-covered Shaka Shaka Potato fries that come with a chicken and garlic seasoning. As well as the savoury line-up, sweet tooths can look forward to a McFizz and McFloat made with the juice of white peaches farmed in Iwate Prefecture.
McDonald's Japan also released a series of commercials for the 2021 Spring season Teritama series. Check them out below.
McDonald's Japan Teritama 2021 | 15-Second Commercial
McDonald's Japan Teritama 2021 | 30-Second Commercial
McDonald's Japan Teritama 2021 | 60-Second Commercial
McDonald's Japan Teritama 2021 | 120-Second Commercial
Information
McDonald's Teritama 2021
Released: March 3, 2021
Where: McDonald's Japan branches
Official Website: https://www.mcdonalds.co.jp/
RELATED ENTRIES
McDonald's Fry Buzzer Used in New Remix Featuring Ado and Asmi Mega-Hits

On January 13, McDonald's Japan released a colorful music video on YouTube featuring two of the biggest J-pop mega-hits of the last year! The remix combines Ado's Odo and asmi's PAKU with the familiar sound of the French Fry buzzer. A rhythm game using this song will also be available on TikTok starting on January 30!

In March 2019, the McDonald's French Fry buzzer became a popular theme on TikTok with over 150 million views.

This remix may not be what most people expected, but it's incredibly catchy and might make you hungry at the same time. Check out the McDonald's Fry Buzzer Remix at the link below!

The neon-drenched music video features 3D models of both Odo-chan and PAKU-chan along with the three French Fry Brothers hanging out at an incredibly colorful and futuristic McDonald's restaurant.

Be sure to check out the rhythm game coming to TikTok for a limited time starting January 30!

McDonald's Japan Launches Festive Doraemon-Themed Summer Sweets

On August 5, McDonald's Japan will begin selling some summer-only sweets! The McShake Doraemon Ramune and Doraemon Choco Banana Pie items are based on a summer festival, and the packaging will feature adorable Doraemon imagery. 

These treats will bring back memories of summer festivals, with popular flavors like chocolate banana and ramune. Each sweet will be available in a total of six newly-designed packages, so you might need to buy a few until you get your favorite character!

McShake Doraemon Ramune

The McShake Doraemon Ramune features the nostalgic flavor of ramune and a creamy texture. Two types of ramune flavors were used to create a taste that will keep you coming back for more, and citrus flavors were added to create a refreshing flavor perfect for summer. This tasty treat is available in three versions–Doraemon, Nobita, and Gian.

Doraemon Chocolate Banana Pie

The Doraemon Chocolate Banana Pie consists of a crispy pie crust packed with banana filling and a rich chocolate sauce. Fans of Doraemon can grab this pie in three different sleeves–Dorami, Shizuka, and Suneo.

※Product images for illustration purposes only. Actual products may vary.

Happy Meal

Round 1: August 5 – August 11

Round 2: August 12 – August 18

In addition, Doraemon-related items will be packed with every Happy Meal starting August 5.

NIJISANJI EN to Offer Spring Goods at EN Store and NIJISANJI Store

English VTuber group NIJISANJI EN will appear in a collection of spring goods! The Sakura Bloom Goods & Voice 2022 lineup will be available to purchase at the NIJISANJI EN Official Store on April 22 and at the NIJISANJI Official Store on April 27, 2022.

This collection will see the first items inspired by the male VTuber unit Noctyx. In addition, fans can grab goods featuring new illustrations featuring members of Luxiem and Elira Pendora, Selen Tatsuki, and Nina Kosaka.

Sakura Bloom Goods 2022

Clear Folder (Set of 3)

Acrylic Keychain

Pin (Random)

Sakura Bloom Voice 2022

The new lineup includes a clear file set, acrylic keychains, and pins, all completely made to order. 

For Sakura Bloom Voice 2022, 19 NIJISANJI members will participate to bring fans a relaxed spring chat, making it feel as if you were out enjoying the weather with some of your favorite VTubers. Each voice product also includes a special smartphone wallpaper!

Sakura Bloom Voice 2022 Participants


Pomu Rainpuff, Elira Pendora, Finana Ryugu, Selen Tatsuki, Rosemi Lovelock, Petra Gurin, Reimu Endou, Nina Kosaka, Enna Alouette, Ike Eveland, Luca Kaneshiro, Mysta Rias, Shu Yamino, Vox Akuma, Yugo Asuma, Sonny Brisko, Fulgur Ovid, Alban Knox, Uki Violeta


*Sakura Bloom Voice 2022 may be made available again in the future.

Kyo Hayashiya and Hayashiya Shinbei Offering Special Parfaits Perfect for Spring

Hibiya Hayashiya Shinbei in Tokyo Midtown Hibiya is now offering a scrumptious Strawberry Matcha Parfait until April 24, 2022! If that's not up your alley, four Kyo Hayashiya locations in Shinjuku, Omiya, Yokohama, and Ikebukuro will begin offering a Matcha and Berry Mascarpone Parfait from April 1 until May 8, 2022. 

Strawberry Matcha Parfait


The Strawberry Matcha Parfait is an eye-catching mix of green and pink, reminiscent of cherry blossoms and bright green grass. Green tea blends with rose jelly and lychee sorbet, offering a refreshing taste with a hint of bitterness. The sweet accent of crunchy chocolate feuillantine gives each bite a little kick.

Matcha and Berry Mascarpone Parfait


The Matcha and Berry Mascarpone Parfait mixes the deep, bitter taste of Uji matcha, the sweet and sour taste of berries, and the gentle sweetness of mascarpone cream. The berry sauce is blended with crunchy chocolate feuillantine, a layer of whipped cream, green tea jelly, green tea ice cream, and milk panna cotta. To finish, it's garnished with refreshing raspberry sorbet, bittersweet matcha ice cream, and fresh strawberries.

Information

Strawberry Matcha Parfait

Price: ¥1,650 (Tax Included) / with Tea: ¥2,090 (Tax Included)

Available: March 18 – April 24, 2022

Available at Hibiya Hayashiya Shinbei (Tokyo Midtown Hibiya 2F)

Matcha and Berry Mascarpone Parfait

Price: ¥1,430 (Tax Included) / with Tea: ¥1,870 (Tax Included)

Available: April 1 – May 8, 2022

*Available until April 30 at the SOGO Yokohama location.

Available at the following 4 Kyo Hayashiya locations. 

・Takashimaya Times Square (Shinjuku Takashimaya Times Square Main Building 2F)

・Seibu Ikebukuro (Seibu Ikebukuro Main Building 8F)

・SOGO Omiya (SOGO Omiya Main Building 9F) 

・SOGO Yokohama (SOGO Yokohama 10F)

McDonald's 'McCafe by Barista' to Offer Uji Matcha Sweets for Spring

McDonald's Japan locations with 'McCafe by Barista' areas will begin selling special spring treats for a limited time starting April 6, 2022. Customers will be able to grab the 'Strawberry Uji Matcha Frappe' and the 'Uji Matcha Mont Blanc Tart.'

McCafe by Barista invites guests to enjoy high-quality frappes and smoothies. The Uji Matcha Frappe was added to the regular product lineup in June 2021, and features a mellow matcha flavor. The Strawberry variant is coming back for the first time in three years. The Mont Blanc Tart is a new addition, and is a perfect treat to enjoy with this popular frappe! 

Strawberry Uji Matcha Frappe: ¥490

The Strawberry Matcha Frappe mixes together the full-bodied flavor of matcha together with sweet and sour strawberries. It includes both a strawberry paste made from whole strawberries and a strawberry whipped cream at the bottom. The drink is topped with more strawberry whipped cream and a sprinkling of matcha powder. The refreshing taste of the strawberry sauce coupled with the whipped cream serves to elevate the great flavor of the Uji Matcha even more.

Uji Matcha Mont Blanc Tart: ¥390


The Uji Matcha Mont Blanc Tart is made with Uji Matcha batter, Uji Matcha whipped cream, white bean paste, and green tea cream. The refined sweetness is complemented by the mellow aroma and slight bitterness of Uji Matcha.

How would you like to enjoy these treats beneath the cherry trees?

Information

Strawberry Uji Matcha Frappe

Uji Matcha Mont Blanc Tart

Available: April 6 – Mid-May, 2022

Available at Participating McDonald's Japan Locations with 'McCafe by Barista'

Official Site: https://www.mcdonalds.co.jp/

Wakayama's Adventure World Opens Spring 'Picnic with Animals' Event

Adventure World, located in Shirahama, Wakayama Prefecture, has opened its 2022 Spring Festival until April 10, 2022. The event includes a limited-time picnic menu inspired by adorable animals, with desserts made using fresh local fruits. 

Picnic Offerings


Kannonyama Fruits Garden Collaboration Menu

Adventure World Original Menu

Information

2022 Spring Festival

Running: March 19 – April 10, 2022

Address: Adventure World, Shirahama, Wakayama

Details: https://aws-spring-fes.com


McDonald's Japan Offering Sakura Mochi Pie to Celebrate Springtime

McDonald's Japan will start selling the new Sakura Mochi Pie starting March 23, 2022 for a limited time only.

The new pie is inspired by sakura mochi, a traditional wagashi sweet popular during spring. 

Sakura mochi is typically made from mochi rice cakes filled with a sweet red bean paste and wrapped in a pickled cherry blossom leaf. The McDonald's pie is filled with azuki red bean paste and a chewy, sakura-flavored mochi that features bits of pickled sakura leaves.


The packaging will also feature spring designs and each pie costs just ¥150. They will be available until mid-April. 

McDonald's Happy Meals in Japan Introduce Battle-Ready Pokemon Mezastar Tags

Starting March 4, McDonald's locations in Japan are selling two new Happy Meals inspired by Pokemon and Tabekko Dobutsu!





Each Pokemon set includes a Pokemon Mezastar tag, allowing kids to battle and catch Pokemon using tags. Five original tags featuring popular characters like Pikachu and Piplup will be available, as well as Legendary Pokemon like Palkia and Arceus! In addition to tags, kids will also be able to play games using Pokemon names on a special Shiritori sheet included with each meal. 





Tabekko Doubutsu is a classic Japanese snack, much like animal crackers in the west. This is the first time these characters are appearing at McDonald's. The lineup includes five varieties of McDonald's original coloring pages and stickers featuring familiar characters such as Lion, Bunny, and Elephant. Each sticker also includes the name of each animal in Japanese and English!

©2022 Pokémon. ©1995-2022 Nintendo/Creatures Inc./GAME FREAK inc.
Developed by T-ARTS and MARV

©ギンビス

Information

Happy Meal 'Pokemon Mezastar' 

Happy Meal 'Tabekko Doubutsu' 

Available: For 2 weeks starting March 4 

Where to Get: Participating McDonald's Locations Nationwide

Official Site: https://www.mcdonalds.co.jp/menu/happyset/

Four Seasons Hotel Tokyo At Marunouchi Launches Spring-Only Cherry Blossom Afternoon Tea

From March 16 until April 20, Maison Marunouchi at Four Seasons Hotel Tokyo At Marunouchi will offer a special spring-only cherry blossom afternoon tea set!

The restaurant's head chef, Daniel Calvert, is also the executive chef of the French restaurant Sezanne, which was listed in the Michelin Guide last year. Starting in mid-March, visitors can enjoy a variety of cherry blossom-themed sweets created by executive pastry chef Elwin Boyles.

Covered in bright marzipan, the Princess cake was created by Boyles by combining the image of a princess cake, a Swedish cake traditionally eaten on special occasions, and the image of cherry blossoms, which symbolize the coming of spring and new beginnings.

 

The Pink Gateau Opera combines the image of cherry blossoms with green tea buttercream and almond cream. The Sakura Choux Bombe combines the sweetness of cherry cream and sour lime juice, while the Preserved Sakura Macaron will serve as the perfect Instagram photo. 

Disney Harvest Market Cafe Introduces Spring Menu Featuring Minnie Mouse & Daisy Duck

Cafe and gift shop Disney Harvest Market in Shibuya, Tokyo, has introduced a limited-time spring menu featuring Minnie Mouse and Daisy Duck! With the theme of 'Hello, Spring,' the tasty and fresh new items were added on March 8, 2022.

Menu

Spring in Full Bloom! Afternoon Tea Set

Colorful Temari & Bite-sized Sushi Plate

Pinkish Strawberry Amazake Float (Non-alcoholic) / Floral Lilac Honey Lemonade

Merchandise

Original Minnie Mouse & Daisy Duck Mug

Spring Limited-edition Colored Paper

With themed dishes colored pink and purple, guests can enjoy sushi rolls, oatmeal pancakes with green tea bean paste, cherry blossom-colored yogurt, and more! Afternoon tea sets and non-alcoholic drinks will allow everyone to welcome spring in style, and new merchandise will also be available in limited quantities. 

Information

Disney Harvest Market by Cafe Company
Address: Shibuya Hikarie 7F (2-21-1 Shibuya, Shibuya-ku, Tokyo)
Official Site: https://d-harvestmarket.com/

Japanese Sweets Brand Tohouen Offers Cherry Blossom & Cat-Inspired Spring Manju

Tohouen, a Japanese confectionary maker in Gifu Prefecture, has begun selling a springtime version of its popular cat-inspired manju. Inspired by the many cats that like to stroll around the shop's headquarters, the new release includes cherry blossom-colored cat paws. 

A traditional sweet in Japan, Manju is made from flour, rice powder, and buckwheat, with a tasty sugar and anko (red bean paste) filling.

Do you think these are too cute to eat? 

Information

Cherry Blossom Cat

Release Date: March 2, 2022

Where to Buy: Tohouen Stores, Tohouen Online Shop

TAVOLA TAVOLA by ZILLION Opens at InterContinental Tokyo Bay, Spring Course Now Available

On February 25, TAVOLA TAVOLA by ZILLION opened at Hotel InterContinental Tokyo Bay. The restaurant offers courses featuring seasonal ingredients while each round table is decorated to suit a certain theme.

'Tavola' means 'table' in Italian, with the restaurant's concept being to enjoy Italian cuisine with friends around a large round table. Three entertainment options will be available to create the best possible memories for guests.

Large Round Table Decorated with Cherry Blossoms

Dinner Course

Hors d'oeuvres

Pasta

Fish Main Course

Risotto

The first theme is 'cherry blossoms,' which is fitting for the soon-to-be spring season. Artful flowers are arranged in the center of each table to set the scene, and guests will enjoy a blend of authentic Italian cuisine and Japanese style. The main course features grilled Spanish mackerel and a cherry blossom-colored cream sauce, as well as an Italian veal filet and prosciutto. At the end of the meal, guests will enjoy a risotto made with seasonal strawberries and a cherry and berry ice cake!