Buy Japanese Sento Bathhouse and Sauna Items at Tokyu Hands Yokohama
Tokyu Hands Yokohama is currently holding an event until April 19 themed around saunas and Japanese sento bathhouses where you can pick out from a specially-curated selection of related items and merchandise.
Line-Up Excerpt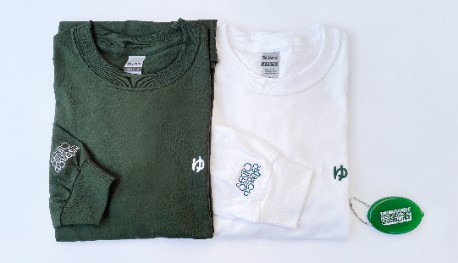 SENTO FOREVER Limited-Edition T-Shirt ¥4,000 (Tax Included) / Coin Case ¥1,500 (Tax Included)
The stylish SENTO FOREVER T-shirt arrives in an exclusive green colour.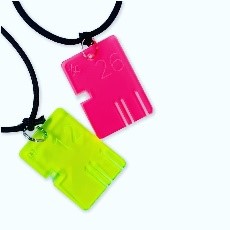 SENTOU Bracelet/Anklet ¥1,200-¥1,600
A selection of bracelets and anklets based on the locker keys you see at sento bathhouses.
BathHaus-kun T-Shirt | ¥3,900 (Tax Included)
A T-shirt featuring the character BathHaus-kun which was created from a drawing illustrated by the owner of BathHaus, a sento located in Yoyogi-Uehara.
This is just a peek at what's on offer at the event – there's much more to be seen at the scene!
Information
Tokyu Hands Yokohama Sento & Sauna Event
Japanese Event Name: 出張!湯沸かし市@東急ハンズ横浜店
Running: March 2, 2021 – April 19, 2021
Time: 10:00-20:0
Where: Tokyu Hands Yokohama Floor 7F
Address: 1-3-1 Minamisaiwai, Nishi-ku, Yokohama-shi, Kanagawa
Price: Free
Yuwukashi Ichi Official Website: https://yuwakashiichi.studio.site/
RELATED ENTRIES
teamLab Reveals Sauna Art Experience in Collaboration With TikTok

Japanese art collective teamLab has announced a brand new digital art experience which fuses art with saunas. Entitled teamLab & TikTok, teamLab Reconnect: Art with Rinkan Sauna, the interactive exhibition will take place in Roppongi from March 22 to August 31. Bookings are now open.

teamLab & TikTok, teamLab Reconnect: Art with Rinkan Sauna Roppongi

"Every Life Survives in Fluctuating Space"

teamLab Reconnect is a new art and sauna exhibition where visitors experience art in their finest mental state. At the event, visitors take alternating hot and cold baths to open their minds and experience an ever-expanding physical sensation, effectively becoming one with the art.

The event will feature numerous exhibits, one which is entitled Every Life Survives in Fluctuating Space, a collaboration between TikTok and teamLab that can event be experienced at home. It makes use of the TikTok app, which is also part of the art and sauna experience at the exhibition, and so your home, or wherever you are based, can become its own art space.

Every Life Survives in Fluctuating Space captures the life cycle of a flower, which grows according to the size of the space displayed through the camera on Tiktok. The size of the flowers is not predetermined; it is instead determined by the size of the space where you are. If you're outside, the flowers can grow enormously.

If you download TikTok and sign up for a new account you can get a 500 yen discount coupon for teamLab Reconnect. Visit the official website below for more details.

Information

teamLab & TikTok 

Running: March 22, 2021 – August 31, 2021

Where: 5-10-25 Roppongi, Minato-ku, Tokyo

Bookings: Now Open

Tickets/Event Details: https://reconnect.teamlab.art/en

teamLab Serves a Forest Sauna, Ruins Art, and Tea Experience at Mifuneyama Rakuen Hotel

If you visit Mifuneyama Rakuen Hotel in Saga Prefecture, you'll discover teamLab's permanent exhibition teamLab Ruins and Heritage: Rinkan Spa & Tea Ceremony. On Friday (February 19), the exhibition began serving EN TEA, a new brand of tea grown in Hizen.

The exhibition is an art and sauna experience by teamLab and the Mifuneyama Rakuen Hotel Rakan Bath, the winner of SAUNACHELIN in 2019 and 2020. There, visitors can clear their minds, feel the ever-expanding space through their bodies, and immerse themselves in the art and the forest dotted with ruins. After their sauna experience, they can enjoy a cup of EN TEA to wind down.

EN TEA is a brand of tea made in collaboration with tea master Shunichi Matsuo and Maruwakaya, a brand that focuses on Japanese traditional culture and brings together artisans. It's brewed at a low temperature for 15 minutes which lowers the amount of caffeine inside. After enjoying the sauna, visitors can visit the EN TEA HOUSE at Mifuneyama Rakuen Hotel for their cup.

Tokyo Nightlife Beckons With Tokyo Tower's NAKED SAUNA & SPA

It's time to strip down and relax as Japanese company NAKED announces that its 'NAKED NIGHT SAUNA' event, which is being held as part of its 'NAKED SAUNA & SPA' project, will take place atop Tokyo Tower from March 12 to 14. Visitors will also receive a relaxation drink called 'CHILL OUT' in collaboration with Endian.

NAKED SAUNA & SPA is a sauna project launched by NAKED in November 2020 to promote equilibrium of the senses. The first event was held in the village of Achi in Nagano Prefecture which is known for being Japan's best location for enjoying the starry night sky. The second event was themed around the concept 'Art of Meditation.' It was held in Ariake and had visitors becoming one with nature as they sat under the expanse of Tokyo's night sky to enjoy every gleaming speck that twinkled above them. It was an opportunity for busy city workers to reset and recalibrate.

Now, the project is set to host its third event in collaboration with Tokyo Tower. Visitors can enjoy towering above the capital's city streets as they enjoy a sauna experience inside exclusive tents. It will be a fusion of analogue and technology as people enjoy sitting by the fire, smoking shisha, and gazing at mist that will be pumped and illuminations that will be lit to create atmosphere. Of course, this entire event will be held in accordance with government guidelines to prevent the spread of COVID-19. Social distancing will be enforced which will include a drive-through system so you don't come into contact with people, and all visitors will have their own tents (groups of 4 max), and all tent saunas will be separated with partitions.

The tent saunas that will be used are MORZH SKY, a type of tent with a transparent roof made by the Russian tent company MORZH. They are provided by Sauna Camp.Inc. The tents are fitted with a stove and chimney so visitors can adjust the temperature to their liking.

To attend the event, you must register to the Facebook online community NAKED SAUNA CLUB and fill out the form that will be made available there on March 1 and 2. A select number of visitors will be chosen at random on March 3 and winners will be contacted directly on March 4 with further instructions.

If you're in Tokyo this March, then don't miss out on a chance to kick back and unwind up Tokyo Tower with a sauna treat.

Information

NAKED NIGHT SAUNA at Tokyo Tower

Running: March 12, 2021 – March 14, 2021

Location: Tokyo Tower

Address: 4-2-8 Shibakoen, Minato-ku, Tokyo

Opening Hours: 17:00-20:00

Price: ¥20,000 (tax included) for 1-day tent rental (max 4 people)

Tickets: Will be posted on NAKED SAUNA CLUB Facebook Group

NAKED Official Website: https://naked.co.jp

Solo Sauna Tune: Tokyo's New Privacy Guaranteed Finnish-Style Sauna

Solo Sauna Tune is a new sauna that offers "total privacy" which is set to open its first branch inside UNPLAN Kagurazaka in Tokyo this November.


Most sauna facilities in Japan cater to groups, but at Solo Sauna Tune, all guests are given their own space where they can undress, bathe, and relax in their own private room. This is especially desirable during the current pandemic where social distancing is paramount, and is a great opportunity for people not wanting to travel in groups.

The solo saunas are heated using sauna stoves imported from Finland. Adding water to the sauna stones lets guests control the amount of steam in the room so they can adjust as they like. There is also a Japanese white birch aroma provided to the löyly (Finnish for 'steam').

Guests can also cool off in cold water. The Chiller provides water at 15℃. There are also overhead showers for cooling down, and the showerheads can be adjusted to make the water come out like mist.

The relaxation area is coloured in a stylish black where guests can kick back for a while.


After using the sauna, guests can visit the powder room where there are a varieties of free amenities. There's also a café which serves craft beers, food, and other treats.

Information

Solo Sauna Tune
Address: UNPLAN Kagurazaka, 23-1 Tenjincho, Shinjuku-ku, Tokyo
Grand Opening November 2020

Opening Hours: TBA

Prices: TBA
Access: 3-minutes on foot from Kagurazaka Station / 7-minutes on foot from Edogawabashi Station / 9-minutes on foot from Ushigome-Kagurazaka Station

Official Website: https://www.solosauna-tune.com/

URBAN SENTO: The New Brand Making Japanese Bath House Clothing Stylish

"JAPAN MADE PROJECT" is a project launched by Japanese apparel shop URBAN RESEARCH which aims to revitalise regions around Japan by building local communities with businesses and creators around the country while also looking to take a step back to reconsider what is appealing about each of those regions.

As part of this new project, URBAN RESEARCH has announced its plans to establish "JAPAN MADE PROJECT TOKYO" on March 20, 2020. Focusing on Tokyo, this branch of the project will see the launch of "URBAN SENTO." This will focus on the potential of sento, or "bath houses," in the city, which will also include a new line of bath house clothing made in collaboration with Kosugi-yu a sento located in the Tokyo district of Koenji.

Public bath houses play an important part in Japanese culture by contributing to people's mental health and creating communities. This is especially so in a city as busy as Tokyo. That's where URBAN SENTO comes in, which will encourage the rediscovery of the city's appealing culture through sento.

Pre-sales for the new clothing line opened on the URBAN RESEARCH online store on February 14, 2020. It features a collection of must-have items for the bath house, whose message is to spread the bath house lifestyle.

Apparel

To ensure the clothing is comfortable as bath-wear, the collection is made from high quality cotton provided in collaboration with HAAG, a brand managed by Smile Cotton. This cotton is nice and soft and does not rub against the skin. Smile Cotton's materials are even endorsed by the Japan Atopic Dermatitis Patients Association.

Crew Neck T-Shirt – ¥7,700 (Tax Included) | Sizes: Small/Medium/Large | Colours: White/Light Grey/Black

One Piece – ¥13,200 (Tax Included) | Sizes: Small/Medium | Colours: White/Light Grey/Black

Short Pants – ¥12,100 (Tax Included) | Sizes: Small/Medium/Large | Colours: White/Light Grey/Black

ZIP Parker Hoodie – ¥16,500 (Tax Included) | Sizes: Small/Medium/Large | Colours: White/Light Grey/Black

Pouch (Medium Size) – ¥3,080 (Tax Included) | Colours: White/Navy/Orange

The mesh pouch can be taken into the bath with you. Put your shampoo or other bath products in with you and take a dip.

Miscellaneous Items: IKEUCHI ORGANIC x URBAN SENTO
The bath towels you can use at Kosugi-yu are made by IKEUCHI ORGANIC. They come in two sizes and are incredibly soft on the skin.

Oragnic 120 Bath Towel – ¥5,060 (Tax Included) | Colours: White/Grey

Oragnic 120 Face Towel – ¥1,980 (Tax Included) | Colours: White/Grey

Kimura Soap x URBAN SENTO
The products used for cleaning yourself at Kosugi-yu, as well as what's used for washing the towels, is soap provided by Kimura Soap. This pure soap, crafted by artisans by cooking in kettles, is friendly to the environment and the skin. It can be used at the bath house, in the bath at home, or even for your laundry.

Body Soap (Hinoki Cypress/Lavender) – ¥1,980 (Tax Included)

This body soap gently lathers your skin in bubbles and leaves your skin filling refreshed. Both the hand soap and body soap feel good to use.

The a video and main visual were released for URBAN SENTO, which feature Japanese music artists Yusuke Emoto and Aoi Nogi as the models.

Information

JAPAN MADE PROJECT TOKYO "URBAN SENTO"
Pre-sales: Opened February 14, 2020
Available: URBAN RESEARCH online store
*Only a select number of items are available in the pre-sale

General Sale: March 20, 2020

Available: URBAN RESEARCH online store / URBAN RESEARCH Jinnan / URBAN RESEARCH Namba CITY / URBAN Famima!! Toranomon Hills Business Tower
*Store list subject to change

Official Website: https://media.urban-research.jp/news/61847/

RAKU SPA 1010 is a new spa located in Kanda, Tokyo that had its grand opening on March 1, 2019. With its concept of "an oasis in the city," the bath house perfectly balances relaxation, work and social interaction.

Reisei Otsumami (Cold Light Meals): ¥480 (Before Tax)

The facility also serves light food and refreshments. And as part of the grand opening, the first 5,000 people to use the bath house will receive an original RAKU SPA 1010 towel with the facility's logo on it.

There are 3 different spa plans on offer at RAKU SPA. This includes a 10-hour option which allows full use of the facility, a 3-hour option for use of the bath house, and a sauna option. Each plan offers long stay periods which can be utilised in many ways whether to simply use the sento or sauna or to make use of the co-working space, eat at the pub and diner, and so on.

Enjoy a long and luxurious sojourn at RAKU SPA 1010.

Information

RAKU SPA 1010 Kanda

Address: 2-9-9 Kanda Awajichō, Chiyoda Ward, Tokyo

Opening Hours: 11:00am-8:00am (the following day)

Grand Opening: March 1, 2019

TEL: 03-5207-2683

Prices (Tax Included)

・RAKU SPA Course (10 Hours): ¥1,460

・Sauna Course (3 Hours): ¥890

・Sento Course (3 Hours): General ¥460 / Children ¥180 / Infants ¥80

*General: 12+ years / Children: 6-12 years / Infants: 6 years and below

Official Website: http://rakuspa.com/kanda/

Enjoy art works in a building which used to be a sento (public bathhouse). The second program event of HITAKIBA, "Miyanoyu" will be held in Nezu, Tokyo

An art space which used to be a sento called HITAKIBA will hold its second program event, "Datsuijo de Geijutsuka to Buntsusuru Hi" every weekend (Friday, Saturday, Sunday) from the 1st of December 2017 to the 24th at "Miyanoyu" located in Nezu, Tokyo.

The second program of the sento art entertainment event, "HITAKIBA" (the name of the first event was "Yokujo to Hitakiba wo Meguru Chisana Boken" and it gained much popularity) will start.

The keyword of the event is "letter." All parts of the good-old sento such as the cute tiled bath tub and good old magical fire place will be filled with lots of art works. Many artists will visit the sento and you can enjoy chatting with them or watching them drawing paintings. ※ taking a bath is not possible.

It is a magical space where you will surely feel like you have wandered off into the world of paintings. The fun part of this event is that you can receive an interesting letter from the artists if you put a letter inside the locker of the changing room.

You can meet with the artists and find out your sensibility regarding art by participating in this event. You will for sure have many new discoveries by participating in this event which is a very rare event in Tokyo. Let's enjoy the artworks with your friends, boyfriend/girlfriend or family members.

Let's spend a great day with artists in an old bath house!

■Information

Date: Friday, Saturday, Sunday – 2017,12,1 (Fri.) to 12,24 (Sun.)

Time: 15:00 to 20:00 ※ last entrance 19:30

Venue: Motosento "Miyanoyu"

Access: 2-19-8, Nezu, Bunkyoku, Tokyo ※1 minute on foot from Chiyoda Line Nezu Staion

Ticket: 1,100 yen (500 yen – students) ※tickets can be bought at the counter of the sento

You can visit the sento as many times as you want during the session!

Web site: http://cirq-cirq-cirq.com/letter/

Travel Q&A: Japanese Sento Bath Houses & 6 Recommended Ones in Tokyo

Sento have a different atmosphere compared to Onsen, or "hot springs" in Japan, and we're here to explain what exactly that is.

1: What's a "Sento"?

Sento are public baths located in the towns and cities of Japan whereas the Onsen is a spa where people can relax. One of the big differences between Onsen and Sento is the water. Onsen use hot water from hot spring sources and so the water contains natural ingredients. Sento on the other hand use tap water heated using a gas boiler or firewood. Sento also usually come as an old and traditional-styled electric bath or an outdoor-style bath. They are generally cheaper than Onsen.

2: What should I be aware of in a Sento?

Sento are used by people of all ages, so it is also called a "public bath." There are some important rules to be aware of when using them.

The first thing is getting naked. You must first take off all your clothes before entering the bathroom. This is a basic rule in Japan. You can take a washcloth with you to both hide your private parts and to wash with. Before you soak in the bath, you must first wash and rinse your body. And remember to never put your washcloth in the bath, and of course that also means you cannot wash your clothes in the Sento. Use the basin a chair to clean yourself and then return them put to their original place for the next person to use. When you enter the dressing room after bathing, you need to wipe your body with your washcloth so as to prevent getting the dressing room floor from becoming wet.

3: How much is the entrance fee to a Sento?

Sento prices are fixed everywhere. Those ages 12+ pay ¥460, 6-12 pay  ¥180 and under 6's pay ¥80.

4: I need more information!

If you want to know more information about Sentos, you should check out the Tokyo Sento Association website here: http://www.1010.or.jp

You can also check out the rules of using Onsen here: http://www.moshimoshi-nippon.jp/ja/70040

5: What are some recommended Sentos in Tokyo?

Let's take a look at 6 different Sento in Tokyo.

Yuya Wagokoro Yoshinoyu (Suginami Ward, Tokyo)

✨ゆ家和ごころ 吉の湯✨
Twitterデビューを飾るのは

大好評中のよもぎ湯💖
\\\\٩( 'ω' )و ////

大きなお風呂でゆっくり
天然ハーブの香りを
お楽しみ下さい♨️ pic.twitter.com/pr8B2YgYKM

— ゆ家和ごころ♡吉の湯 (@yoshinoyu1010) 2017年7月13日


This Sento has a modern, fashionable and traditional Japanese "wa" style. There are both inside and outside baths as well as a sauna available to use in both the women and men's bath for an additional fee. In the outside bath, there are carbonated springs, tubo-yu, and a cold water bath. Tubo-yu has a good effect on your skin and is great for stiff shoulders and and lower back pains.

Shimizuyu (Minami-Aoyama, Tokyo)

This is a very fashionable Sento. Its guests are often fashionable young people and business people. All water in this here is soft water and has a high concentration of carbonated springs. Silk baths are available too. They serve draft beer, Belgian beer, ice cream and snacks. They also sell towels, lotions and underwear so you can go there practically empty-handed.

Tenjinyu (Shimbamba Station, Tokyo)


This Sento was renewed in 2009 and designed by specialised designers. It is a space where you can feel comfortable and calm with its warm interior decorations and lighting. The most popular bath is the "Kuroyu" which uses hot water pumped up from 100 meters underground. Ingredients from the Paleozoic era are melted in the water. That plus a multitude of minerals makes it good for making your skin look beautiful. Experts say that the water is one of the 3 most densest Japan.

Minatoyu (Hatchobori, Tokyo)

The bathroom uses dark stones and tiles, so it has a luxurious feeling and calm atmosphere. Just above the bathtub is a colonnade making the atmosphere is very open. The water in the bathtub uses soft water. There's an electric bath, a silk bath and 2 kinds of saunas.

Isshinyu (Shin-koiwa Station, Tokyo)


The highlight of this Sento is the lovely tile picture on the bathroom wall. In the women's bathroom there is a mosaic tile depicting animals carrying a Japanese shrine known as a "mikoshi." It was originally designed to make the children there feel happy. There are two big bathtubs: the circular bathtub is a bubble bath, and the square bathtub has water pillows (like a water bed!).

Saitoyu (Nippori Station, Tokyo)

This Sento has bath water that has a good effect on skin making it popular with female customers. There are beer servers in the Sento, so you can enjoy sipping a refreshing beer after taking a bath. There are five different baths including a high concentration artificial carbonated spring bath, a water bath, an electric bath, a high temperature bath, and an outside bath.

How did you like our Q&A about Sento? A visit to a Sento is a must if you really want to "soak in" Japanese culture!