The Japanese streaming service "d Hits® powered by RecoChoku," which is managed by NTT DOCOMO, has published its ranking for the most streamed artists of February 2021. The list sees YOASOBI coming in at number one.
YOASOBI is a Japanese music duo formed of composer and Vocaloid producer Ayase and singer-songwriter ikura. The band have enjoyed much success since their formation in 2019, making it to No. 1 on Billboard Japan's song charts as well as streaming charts in Japan. They released their first song Yoru ni Kakeru in November 2019 which blew up on Japanese social media and saw the track hit No. 5 in RecoChoku's yearly charts for 2020 and subsequently No. 1 in d Hits' artist charts in January this year. They released their first EP, THE BOOK, on January 6, 2021, which introduced a unique concept of turning novels in songs, effectively creating a 'CD that you can read.' The record reached No. 2 on Oricon's Weekly Album Rankings and Digital Album Rankings. The duo performed their first live stream concert "KEEP OUT THEATER" in February which was viewed by 40,000 people.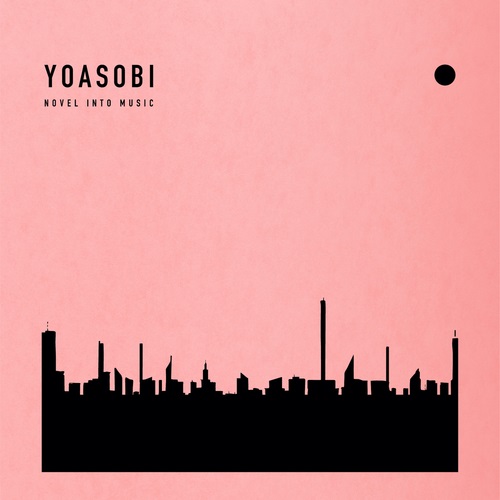 YOASOBI's success continues as the "YOASOBI Artist Playlist" on d Hits clocks in at No. 1 on the streaming site's most listen-to playlists for the second month in a row – both January and February. The playlist includes their hits Yoru ni Kakeru, Gunjo, and Encore, as well as all tracks from their THE BOOK EP, and their new tracks Kaibutsu and Yasashii Suisei which are used as the opening and ending themes for the anime series BEASTARS. It also includes their set list from their "KEEP OUT THEATER" live stream show.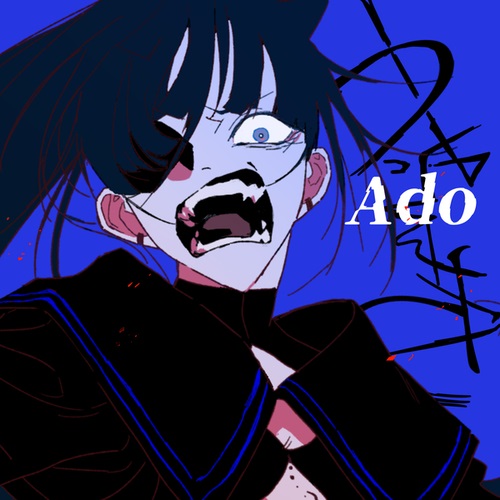 Additionally, Japanese high school singer Ado's song Usseewa made it to No. 1 on d Hits' most streamed songs of February 2021. The track was down at No. 11 in January, making it a huge jump up the list. The song talks about Ado's feelings towards society and was written when the singer was still in middle school.  She appeared on Music Station on January 22 where she was interviewed on the phone and also performed live for the first time. This saw the media has picking up on her in February, which help spread the word about her, leading to her making it to No. 1.
Ado | Comment
"It still doesn't feel real, but I am over the moon that 'Usseewa' has been heard by so many people. I will continue to put my all in as a singer for syudou who made this song for me, for all the Vocaloid producers that have supported me, and to everyone that has listened to the song. I especially want to express thanks from the bottom of my heart to all the singers and everyone in the Vocaloid community who were the reason that I began my career. I'm still a novice, but I will continue working hard."
RELATED ENTRIES
Since 2019, musical duo YOASOBI has taken Japan and the rest of the world by storm. Producer and songwriter Ayase, along with singer-songwriter Ikura, base their tracks on short stories, bringing books to life. Their debut single, Yoru ni Kakeru, was released on December 19, 2019, and spent three weeks at the top of the Oricon charts. Their first EP, 'THE BOOK,' was released in January 2021, and now, 'THE BOOK 2' is less than two weeks away. The duo will also be performing in this year's Kouhaku Uta Gassen New Years' special. In February 2021, YOASOBI held their first solo concert at the KEEP OUT THEATER in Shinjuku. 

'THE BOOK 2' will release on December 1, and the pair's first face-to-face one-off concert, titled Nice to Meet You, will take place at Nippon Budokan from December 4 to 5. 

'THE BOOK 2' will be a limited edition-only release, and the CD will come in a ring binder package. The album will also be available to stream. To commemorate this new release, the group's first album will be getting a second run starting November 30. 

YOASOBI, a unit who turns short novels into music, made their debut in November 2019 with 'Running into the Night,' a song which exploded in popularity upon release and swept the number one spot in the music charts and went viral internationally. The monumentum was unstoppable, taking number one on the 202 Billboard JAPAN song and streaming charts, and even featuring in the 71st NHK Kōhaku Uta Gassen. 

On January 6 of this year, the group released their first EP 'THE BOOK,' which was made with the concept of "a short story turned into music." The EP was well received, garnering attention for its release as a "reading CD." It won first place in the Oricon Digital Album Ranking for five consecutive weeks, while the seven songs each ranked in the Apple Music TOP15 Chart and the Billboard Japan 2021 Ranking for the first half of 2021 in June. Their latest song 'Sangenshoku' was featured in the Billboard JAPAN TOP Artist ranking, jumping straight to 34th upon release. Their monumentum never seems to stop.

The teaser video for new song 'Taishō Roman' was uploaded to YouTube by YOASOBI on September 15 2021. The new song is based on the novel 'Taishō Roman' by NATSUMI. The short novel won the 'YOASOBI Contest Vol.2,' a competition held by monogatary.com and Futabasha in July 2020, with 2,086 entries overall.

The full novel was released in YOASOBI's first EP 'THE BOOK,' allowing fans to enjoy the upcoming song. The CD jacket visual was also released just before the MV teaser. The teaser previews a retro atmosphere, reflecting the song title. You can also hear an excerpt of the novel as read by vocalist ikura. At the end of the video, a preview of the song is played, raising expectations for the full song even higher! Be sure to check it out.

RecoChoku Announces Winners for Best Music of August 2021

10.September.2021 | MUSIC

Japanese music streaming site RecoChoku has announced the top song and album rankings for August 2021!

RecoChoku Monthly Music Award – August 2021

Single Ranking

1st Place: Love Letter – YOASOBI (Released digitally August 9, 2021)

2nd Place: Suiheisen – back number

3rd Place: Dry Flower – Yuri

4th Place: SMILE ~Harewataru Sora no Youni~ – Keisuke Kuwata

5th Place: Apoptosis – Official Hige Dandism

 

Album Ranking

1st Place: Editorial – Official Hige Dandism (Released digitally August 18, 2021)

2nd Place: THE BOOK – YOASOBI

3rd Place: Belle Original Soundtrack – Various Artists

4th Place: Magia Record 2nd Season Theme Song Collection – ClariS, TrySail

5th Place: Senko Hanabi – Sandaime J SOUL BROTHERS from EXILE TRIBE

YOASOBI's Love Letter took the top prize in the single ranking. Written as a collaborative project with the SUNDAY'S POST radio show on TOKYO FM, the song was inspired by a letter sent in by a sixth grader, Hatsune-san, expressing gratitude for music. The Osaka Toin High School Brass Band, after impressing the nation at the SING YOUR WORLD event last month, also performed on the track. As the title would imply, it truly is a love letter written to music itself. Resonating with audiences, it reached the top of the weekly chart upon release on August 11.

The music video for Love Letter was released on August 31, and channels the love and appreciation for music found in Hatsune-san's letter. Since release, it has continuously trended on social media, and has over 4 million views on YouTube. YOASOBI will release their next track, Taisho Rouman, on September 15.

Official Hige Dandism took the top spot in the Album category, with their long-awaited second album Editorial containing popular tracks like I LOVE…, Laughter, and Cry Baby. This 14-song release comes almost two years after their last album release. On RecoChoku, it was #1 for two consecutive weeks. Official Hige Dandism began a nationwide tour on September 4.

YOASOBI x UNIQLO UT T-Shirt Collab Collection Releasing This July

UNIQLO's UT collection is a line of tees created in collaboration with other brands, anime, shows, and more. On July 2, UNIQLO is teaming up with the Japanese music duo YOASOBI to release an exclusive new collection.

YOASOBI, which is comprised of Ayase and ikura, made their debut in 2020 with their hit song Yoru ni Kakeru. Since then, their music has continued to top charts in JApan.

The collection is a fusion of fashion and music in women's and kids designs featuring stills taken from seven of the duo's iconic music videos including Yoru ni Kakeru, Halzion, Tabun, Gunjo, Haruka, Encore, and their new track Sangenshoku.

The Line-Up

Women's Tees | 7 Designs | ¥1,500

Kids Tees | 5 Designs | ¥990

To promote the collaboration, YOASOBI will also hold a free YouTube livestream on July 4 2021 at 6pm (JST). The online event is called "SING YOUR WORLD" and will see them perform live.

©藍にいな ©ラビットマシーン ©すばこ舎・山中琴美・村山辰徳・細矢祐輔 ©南條沙歩 ©しなの ©牧野惇
©古塔つみ ©むつき潤
©伊豆見香苗・すばこ舎・山中琴美・村山辰徳・細矢祐輔 ©文・すばこ舎・山中琴美・村山辰徳・細矢祐輔

YOASOBI's 'Mou Sukoshi Dake' Ranks Number One On RecoChoku's May 2021 Award

Japanese music streaming site RecoChoku has revealed the top song and album rankings of artists for April 2021 who earn the site's RecoChoku Award for the month. Taking the number one spot for the monthly single charts is YOASOBI with Mou Sukoshi Dake ('Just a Little More') which released on May 10 as the theme song for Fuji TV's Mezamashi TV.

RecoChoku Award Monthly Music – May 2021

Single Charts

1st Place: "Mou Sukoshi Dake" – YOASOBI (Released May 20, 2021)
2nd Place: "Kaitou" – back number
3rd Place: "Kirari" – Fujii Kaze
4th Place: "Butter" – BTS
5th Place: "Cry Baby" – Official HIGE DANdism

Album Charts

1st Place: "ZZ's II" – Momoiro Clover Z (Releasing May 17, 2021)
2nd Place: "THE BOOK" – YOASOBI
3rd Place: "Kimi Shika Katan (Special Edition)" – Hinatazaka46
4th Place: "Butter" – BTS
5th Place: "LADYBUG" – LiSA

YOASOBI's Mou Sukoshi Dake is inspired by the novel Meguru. by Chiharu and first hit the air on March 29 as the main theme for the weekly Japanese news show Mezamashi TV. Excited words of praise flooded social media in Japan when it played on the show. The single's cover art was created by hmng and captures a scene of a schoolgirl bathed in light. This girl also appears in the novel, giving a peek into its story as well as the feeling of the song itself. Mou Sukoshi Dake has ranked number one two weeks in a row for RecoChoku's weekly rankings on May 12 and 19 and has now taken the monthly spot.

YOASOBI's success doesn't stop there however as it was recently announced that band member ikura is receiving her voice acting role in Studio Chizu's upcoming anime film Belle which is set for release this July. 

Momoiro Clover Z's compilation album ZZ's II is set to release on May 17 in celebration of the group's 13th anniversary. The tracks were re-recorded by the current four members. There are 10 songs in title including Nippon Egao Hyakkei -ZZ ver.-, Saraba Itoshiki Kanashimi-tachi yo which features arrangement and guitar work by Tomoyasu Hotei, and more.


Momoiro Clover Z have been posting videos of songs from the album on their official YouTube channel. The album came in at number one on the daily charts and that has continued in the weekly and monthly charts.

Japanese music streaming site RecoChoku has revealed the top song and album rankings of artists for April 2021 who earn the site's RecoChoku Award for the month.

RecoChoku Award Monthly Music – April 2021

Single Ranking

1st Place: "Take a Picture" – NiziU (Released digitally March 29, 2021)
2nd Place: "Renegades" – ONE OK ROCK
3rd Place: "Film out" – BTS 
4th Place: "Yoru ni Kakeru" –  YOASOBI
5th Place: "Usseewa" – Ado


Album Ranking 

1st Place: "THE BOOK" – YOASOBI (Released January 6, 2021)
2nd Place: "Take a picture/Poppin' Shakin'" – NiziU
3rd Place: "BAN (Special Edition)" – Sakurazaka46
4th Place: "Walpurgis" – Aimer 
5th Place: "Ketsu no Paradise" – Ketsumeishi

In 2020, NiziU took home the Newcomer Ranking award for RecoChoku Yearly Ranking 2020. The girl group takes first place once again in April 2021's song charts with Take a picture which is taken from Take a picture/Poppin' Shakin', their first double A-side single which released on CD on April 7, 2021. The leas track was released digitally on March 29 for a Coca-Cola commercial. It placed at No. 3 in its first week of release. It climbed to No. 2 the following week, and by its third week it hit No. 1 thanks to its CD release and the group performing it live on Nippon TV's Sukkuri, NHK's SONGS, TV Asahi's Music Station 3 Hour Special, and more. The double A-side's other track, Poppin' Shakin', placed at No. 2 on its release but also climbed to No. 1.


The four-track Take a picture/Poppin' Shakin' even made it to No. 2 on RecoChoku's monthly album charts. And on April 30, NiziU released their new "NiziU Scout" content on their official YouTube channel which broke one million views on the same day. 2021 is looking to be a big year for the group.
 

YOASOBI take the No. 1 spot on the Album Ranking for their EP THE BOOK for the fourth month in a row. They are a Japanese music duo formed of composer and Vocaloid producer Ayase and singer-songwriter ikura whose music turns novels in songs. Their popularity grew online with the release of their first song Yoru ni Kakeru in November 2019. The track peaked at No. 5 in the RecoChoku Yearly Ranking for 2020. YOASOBI performed on NHK's annual New Year's Eve television special Kōhaku Uta Gassen in the same year. When the new year opened, the duo released their first EP, THE BOOK, on January 6, 2021 which included Yoru ni Kakeru as well as Ano Yume o Nazotte which adapted Sota Ishiki's novel Yume no Shizuku to Hoshii no Hana, Tabun which adapted Shinano's novel of the same name, Harujion which was used in with food product and film promos, Gunjo which was used in Bourbon's Alfort Mini Chocolate commercial, Encore which was used for a Google Pixel commercial, and more. The track Harujion in particular has helped with downloads of the albums after it was used in a Nintendo Switch television commercial.



YOASOBI's new song Mou Sukoshi Dake was released digitally on May 10. The song serves as the latest theme song for the Fuji TV show Mezamashi TV. The track hit No. 1 on RecoChoku's Single & High Res Single Ranking.

Japanese Illustrator Cotoh Tsumi Opens Exhibition in Tokyo

Japanese illustrator Cotoh Tsumi is now holding a solo exhibition of her iconic artwork at the atmos propeller street branch of Japanese sneaker select shop atmos in Tokyo. The exhibition, which is themed on girls wearing sneakers, is running until May 9.

Cotoh Tsumi became well-known for creating the visuals for the Japanese music unit YOASOBI. They also created the main visual for the atmos con Vol.8 event held last month and even released a capsule collection. Now, their "q" exhibition is being held at atmos propeller street's Anicoremix Gallery. The subheading for the exhibition reads, "You understand surface-level cuteness, but if you say you know anything about me, you're a liar." The exhibition brings together illustrations from the artist's archive.

Exclusive merchandise will also be sold such as t-shirts and posters

Japanese music duo YOASOBI are now taking submissions for what novel they should adapt into a song as the next theme song for the Japanese news magazine show Mezamashi TV. Submissions are being taken on the website Monogatary which is run by Sony Music Japan. The song will hit the popular morning show this April.

YOASOBI have enjoyed much success since their formation in 2019, making it to No. 1 on Billboard Japan's song charts as well as streaming charts in Japan. They released their first EP, THE BOOK, on January 6, 2021, which introduced a unique concept of turning novels in songs, effectively creating a 'CD that you can read.' The record reached No. 2 on Oricon's Weekly Album Rankings and Digital Album Rankings for the January 18 week.

Monogatary is a website where users are free to post stories (known as monogatari in Japanese) based on a theme chosen by YOASOBI. Many of YOASOBI's songs, including their hit Yoru no Kakeru, have been adapted from stories posting on this website. The project saw over 2,000 posts for the second run of the band's Yoru Asobi Contest held between July and September last year. The winning submission, Taisho Romance, which was written by the user NATSUMI, was included with YOASOBI's first CD release THE BOOK in its entirety, and the band are currently writing a song about it.

YOASOBI are now hosting the third Yoru Asobi Contest in collaboration with Mezamashi TV to create a theme song which will air on the show this April. The theme for this new contest is "Good Morning" and must be written within 10,000 characters in Japanese.

YOASOBI | Comments

ikura


"We, YOASOBI, get to perform the theme song for Mezamashi TV this April! If we're talking that show, the first thing that's sure to come to mind are the results of their Mezamashi Fortune-Telling segment which serves as motivation for the day. I hope I can sing a song that can serve as the start of people's day too."

Ayase


"It's been a tradition of mine since being at school to watch Mezamashi TV in the morning while getting ready, so I'm overjoyed to be involved. I'm sure a lot of people who watch Mezamashi TV are getting ready to go to work or school. This song will be the first thing to be heard by a lot of people, so I want to make a powerful song that makes people go, 'Right, I'm gonna work hard today too!' Ikura is putting her all into it too, so I hope she sings the best song ever. We will work hard to make a great song, so please look forward to it!"

Information

Asobi Contest vol.3 with Mezamashi TV
Submission Period: January 18, 2021 – February 8, 2021 (Closes 14:59 JST)
Submissions: Post a short story on monogatary.com within 10,000 characters with the theme "Good Morning"
Results: Will be announced on monogatary.com on March 15, 2021
Official Website: https://monogatary.com/theme/108411