PROJECT ATAMI Launches to Promote Artists in Atami
The all-new PROJECT ATAMI has been launched by AKAO ART RESIDENCE and artist support group ATAMI (ASIAN) ART GRANT.」
PROJECT ATAMI comes as a way to shine the light on the art of creators in Atami, a city in Shizuoka. It's a chance to learn about the city and experience it using all five senses so people walk away never forgetting their Atami experience.
©️HIRO TANAKA
Kujira no Me by Maki Ohkojima, France,  2019 (Photo by Serge Koutchinsky)
©️Koichi Mitsuoka
©️Taira Ichikawa
©️Ichiro Endo, Wall Art Festival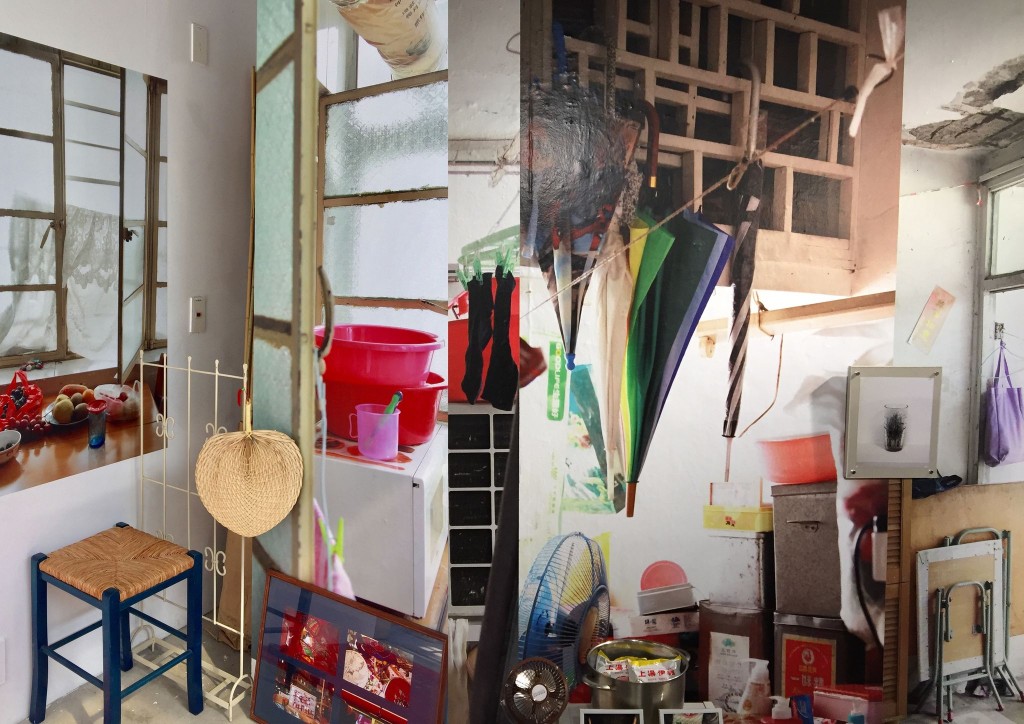 little hong kong; a little rooftop, 2020
©️Akio Suzuki
Hiromi Miyakita ©️Yusuke Suzuki
1. AKAO ART RESIDENCE
At AKAO ART RESIDENCE, 20 artists get to stay at Hotel New Akao each year and have free reigns to create. Artists communicate with coordinators and hotel staff about their work from beginning to end throughout a period of a month. The program sees artists leaving their work bit by bit in the hopes that the hotel guests will be able to enjoy it.
Participating Artists
HIRO TANAKA, Maki Ohkojima, Mitsuoka Koichi, Taira Ichikawa (Term 1: March-April)
Ichiro Endo, Akio Suzuki, Hiromi Miyakata, 花坊 (Term 2: May-June)
2. ATAMI (ASIAN) ART GRANT
ATAMI (ASIAN) ART GRANT is providing 30 artists with funds raised through sponsorship, donations, and crowdfunding, and will invite them to Atami in November. There, they will be asked to draw murals which will be installed around the city.
Information
PROJECT ATAMI
・AKAO ART RESIDENCE
Running: April 2021 – December 2021
Location: Akao Resort Park
Address: 1993-250 Atami, Atami-shi, Shizuoka
・ATAMI(ASIAN)ART GRANT
Running: November 2021
Location: Akao Resort Park, around Atami
PROJECT ATAMI Official Website: https://projectatami.com
RELATED ENTRIES
Stay in Harajuku's New Hotel Produced by Rolling Roster of Artists

India-ink painter CHiNPAN is collaborating with Rokuyon, who is known for helping to create a range of unique accommodations such as MOSHI MOSHI ROOMS, to launch a new kind of hotel experience in Harajuku beginning on April 23, 2021.

The project's name is Harajuku Yofukashi Art Exhibition, with yofukashi being Japanese for 'staying up late.' It will invite a new artist or creator on board every one or two months as an opportunity for them to showcase their works.

One of the art pieces

Wall art

Works displayed in the living space

The bedroom with art pieces against the walls and on the ceiling

Private area

MOSHI MOSHI ROOMS Series

MOSHI MOSHI ROOMS is our own hotel site located in the heart of Harajuku's tourism: it is within walking distance of Takeshita-dori (Takeshita Street), Meiji-dori, the Ura-Harajuku area, and Omotesando. This makes it the ideal place to stay for travellers visiting Harajuku.

SAKURA | More details here

ORIGAMI | More details here

DOSUKOI | More details here

With art events and exhibitions cancelled or severely restricted due to the pandemic, this project serves as a get promotional opportunity for artists to display their works and for art lovers to appreciate them. It aims to grow and become a new way to enjoy art.

Information

Harajuku Yorufukashi Art Exhibition

Japanese Name: 原宿夜ふかしアート展

Start Date: April 23, 2021

Where: Yados Jingumae (Formerly Wind Jingumae)

Address: 2-26-10 Jingumae, Shibuya, Tokyo

Official Website: https://www.chillnn.com/1773daedf52237 

Japanese Artists Associated With The TEA-ROOM Launch Art Production and Management Company

Mucha Kucha is announced the launch of a new art production and management project that aims to create a space and opportunities for people to discover the Japanese spirit and value through performances and products created by artists associated with the The TEA-ROOM.

The project brings together seven diverse artists from different backgrounds whose mission is to "Respect and Go Beyond."

Art Production & Management Project

Participating artists will showcase their experience and personalities in a variety of ways as part of the project in an effort to create new possibilities within Japanese culture while seeking to elevate cultural value.

The TEA-ROOM productions

Exhibits

Performances

Collaborations

Art and products

Participating Artists

Souryou Matsumura (Tea Ceremony Instructor)

Shiho Sakamoto (Confectioner)

Fumihiko Sano (Artitect/Artist)

Gentaro Yokoyama (Potter)

MAMI (Calligrapher)

RYOTA HAGIWARA (Flower Arranger)

Masahiro Inoue (Paperer)

The TEA-ROOM (Art Collective)

Shun Nakao Solo Exhibition to Open at SkiiMa Gallery in Shinsaibashi

Japanese artist Shun Nakao is set to hold their GENKOUHAN exhibition at SkiiMa Gallery in Shinsaibashi PARCO from April 9.

A look at some of the merchandise to be sold

Lithographs | ¥4,200 Each (Tax Included)

Lithographs | ¥4,200 Each (Tax Included)

T-Shirts | ¥4,200 (Tax Included)

Sodagirl Acrylic Key Ring | ¥1,100 (Tax Included)

Nakao's colourful and laid-back art is a pleasant sight for the eyes during these dark times. Fans of their work can also get their hands on a range of merch from lithographs to t-shirts, acrylic key rings, and more – all created for this exclusive exhibition.

Information

GENKOUHAN

Running: April 9, 2021 – April 26, 2021

Opening Hours: 10:00-20:00

Location: SkiiMa Gallery at Shinsaibashi PARCO's (Floor 4F)

Entry: Free

SHUN NAKAO Official Website: https://www.shunnakao.com/

Geoffrey Bouillot x Masahito Noto Launch Welcome Katsushika Art Project

Tokyo-based French artist Geoffrey Bouillot has teamed up with Japanese footballer Masahito Noto to launch the Welcome Katsushika Art Project, an artistic initiative to help promote the Tokyo ward of Katsushika by using it as a tourist spot to exhibit their works throughout the town and developing new collaborative items with traditional Japanese crafts as a crowdfunding return.

Katsushika will be decorated with new artwork that will act as photo spots for tourists and sightseers, and the project will collaborate with professionals throughout the town, all in an effort to help revitalise the tourism and traditional industries of Katsushika which have been affected by COVID-19.

Geoffrey Bouillot

Geoffrey Bouillot is a French artist based in Tokyo. In 2019, he was featured as a guest artist at Shibamata Art World, an art event held in Shibamata, Tokyo. His monochromic pieces make use of grey-scale painting and combine cubism and minimalism.

Masahito Noto

Masahito Noto is a Japanese professional footballer and athlete. He is also an artist whose artistic process involves layering paint to create unique pieces.

The project has developed items in collaboration with traditional craftwork companies, such Edo Kiriko glass-cutting with Shimizu Glass and wazarashi hand towels with Tokyo Wazarashi. These will be donated as a return for the crowdfunding that was required to fund this project.

There will also be an art panel showcased by the local soccer team Nankatsu SC as well as items made in collaboration with businesses such as t-shirts and hoodies by CON±RAD, soccer cleats by BMZ, blueberry brownies with a local eatery, and much more.

Hoshino Resorts BANTA CAFE Announces Art Festival by the Beachside

The incredible Hoshino Resorts BANTA CAFE, a beachside cafe which offers guests a breathtaking ocean view along the Okinawan coast, has announced the upcoming Beachside Art Festival which will take place from April 10 to May 9. The festival will bring together artwork from a range of artists born and raised in Okinawa and leading the island's youth culture. There will be a range of events from live painting to workshops, exhibits, and more.

The participating artists have all taken part in personal art exhibits, art events, showcased their work at concerts, and more both inside and outside Japan, but due to COVID-19, many events have of course been cancelled. Beachside Art Festival will serve as a way to display their wonderful works while supporting them at the same time.

The Artist Line-Up

DENPA

nami

HAYATO MACHIDA

Chibana Yukinaga

MACHIDA visiting BANTA CAFE to check the feel of the ocean and their artwork

Vibrant artwork with the ocean as the backdrop

Visitors will be greeted by artwork dotted across various locations around BANTA CAFE. If they follow the top of the cliff down to the beach they will find sofas to sit on which have also been decorated with the artists' artwork. Then there's the Goro Goro Lounge with its enormous window that stretches an entire wall and offers a panoramic view of the sea. Here, visitors can look out at the artwork which will look like it's floating above the horizon. All drinks ordered also come with a free sticker featuring artwork by the four participating artists.

Experience art-in-the-making with live painting

DENPA and MACHIDA will host their own live painting sessions where they will take inspiration from the surrounding environment.


HAYATO MACHIDA @ April 10, 2021 / April 11, 2021

DENPA @ April 18, 2021

Times: 11:00-13:00 / 14:00-17:00

Where: In front of BANTA CAFE on the beach

Price: Free

Have a go at traditional Okinawan bingata dyeing

Visitors can have a go at making their very own coasters from nine different colours using a traditional Okinawan stencilled dyeing technique known as bingata.


Running: April 24, 2021 / May 1, 2021 / May 2, 2021 / May 5, 2021

Times: 10:00 / 12:00 / 14:00 / 16:00 (Each slot lasts approx. one hour)

Capacity: 4

Where: Iwaba Terrace

Price: ¥2,000 (Tax Included)

Note: Online booking required

Take home a souvenir at the beachside museum shop

A museum shop will be open for the event on weekends and holidays where you can pick up art prints, stickers, postcards, and other mementos.


Opening Days: Weekends & Public Holidays

Opening Hours: 10:00-18:00

Where: Beachside Terrace

Information

Hoshino Resorts BANTA CAFE – Beachside Art Festival

Running: April 10, 2021 – May 9, 2021

Where: Hoshino Resorts BANTA CAFE, Okinawa

Official Website: https://banta-cafe.com/en/

Disney Releases 'Walt Disney Animation Studios Concept Design' Book

Japanese publisher Genkosha released a carefully-curated book of works taken from Disney's archives entitled Walt Disney Animation Studios Concept Design on March 30.

©︎Disney

The book comes as the second in a series of archive tomes that shines a light on the Disney team's artwork. It focuses on the visual development artists and their character designers, background concept art pieces, and more. It's a must-have for Disney fans, containing works from the birth of Mickey Mouse in 1928 to Snow White, Pinocchio, Bambi, Peter Pan, The Lion King, Tangled, and more. The translated version of the book will also contain Frozen 2 and the newest entry to the Disney filmography Raya and the Last Dragon.

Whether you're a fan of Disney or an illustration or concept artist in animation, games, and so on, you won't want to miss out on this special tome.

Cute Hatsune Miku Artwork by Esther Kim Releases for MikuWorldCollab

As part of MikuWorldCollab, a project launched to have the internationally-beloved virtual singer collaborated with famous overseas IP's, popular Korean-American illustrator Esther Kim has teamed up with Crypton Future Media to release a super cute piece of artwork of Miku.

Miku is joined by Esther Bunny, an adorable bunny created by Esther Kim. Kim was born in Los Angeles and spent her teenage years in Tokyo. Her multicultural background has influenced her art which has led to collaborations with popular fashion and cosmetic brands in South Korea, Japan, and elsewhere.

Kim has cute and stylish touches to Miku and Esther Bunny. The illustration will be released on merchandise sometime this year. Another illustration by a designer at Crypton will also be released in the near future.

Experience an Indoor Hanami Cherry Blossom Flower Viewing at Ofuro Cafe Bijinyu

Ofuro Cafe Bijinyu is now hosting its "Air Hanami" event where customers can enjoy a safe and socially-distanced Hanami flower viewing experience this spring.

Ofuro Cafe is a relaxing space that feels like you've been invited to a friend's house. You can enjoy coffee, magazines, the massage chair, rent a PC, and more, all for free.

In the middle of the cafe is a 3-meter tall cherry blossom tree to recreate that Japanese springtime feel. There are also some cherry blossom-themed souvenirs available for purchase.

With social gatherings and outdoor picnics being restricted in Japan for this year's Hanami season, Ofuro Cafe offers a space where people can do it safely. They can chat, read a book, play board games, and more beside the cherry tree for a tranquil flower-viewing experience.

Information

Ofuro Cafe Bijinyu

Address: 15-15 Kagoue, Aoi Ward, Shizuoka

TEL: 054-252-1126

Ofuro Cafe Bijinyu Official Website: https://ofurocafe-bijinyu.com/

Julian Opie's Public Art Piece Night City Hits Shibuya Station

Shibuya Fashion Week 2021 Spring launched on March 15, bringing together the creative fashion and artistry or Shibuya. 'Cross Over' is the theme of this 15th run which aims to showcase the town's ability to adapt to and transcend change which would otherwise bewilder others. This year sees a diverse line-up of artists participating, such as British visual artist Julian Opie and his public art piece Night City 2021, as well as various events such as SHIBUYA RUNWAY and FASHIONART.

A look at some of the participating artists

Julian Opie – "Night City 2021"

Location: Shibuya Station B7 Gate, Elevator 21, Tokyu Railway Denentoshi Line & Toyoko Line / Tokyo Metro Hanzomon Line & Fukutoshin Line

Julian Opie is known for his signature style of dynamic depictions of people walking around the city. Night City 2021 is a simple piece that speaks volumes. It features a lacquer-black background with a number of people in a multitude of colours. It represents the darkness of the global pandemic and the light of human energy and vitality.

©︎SHIBUYA FASHION WEEK

Mika Egoshi – "City People"

Location: Tokyu Department Store Shibuya Honten

Mika Egoshi's City People was created for SHIBUYA FASHION WEEK 2021 Spring's "FASHIONART" event which is themed on people coming and going to and from Shibuya. The art piece is illustrated on the inside and outside of elevator glass as its canvas. This gives it a 'moving' quality. It captures the enjoyment people have of of clothing in the spring season.

 

Aoi Neon – "NEON TOKYO from Dai Neon Ten"

Location: koe Shibuya (hotel koe tokyo 2F)

This art piece is made from glass and depicts a bright and vivid neon skull. Neon is something we imagine shining within big cities, an image that this work wants to be preserved in the future as a piece of art.

MARCOMONDE – "Imaginary travel – THINGS WE LOVE by MARCOMONDE"

Where: THINGS WE LOVE by MARCOMONDE Exhibition

Imaginary Travel is inspired by leaving a country and was created by legwear brand MARCOMONDE. It's a fun, imaginative piece that arrives during a time when travel is greatly restricted.

This is just a select look at the artwork and events taking place at Shibuya Fashion Week 2021 Spring. Be sure to check out the official website as there are many other exhibits to enjoy including at Shibuya Cast, Miyashita Park, koe space, Shibuya Stream, and elsewhere.

Tokyo's Pixar Exhibition 'PIXAR! PIXAR! PIXAR!' to Open in Spring 2021

A Japan-original Pixar exhibition by the name of PIXAR! PIXAR! PIXAR! is set to run from April 8-19 at Seibu Ikebukuro in Tokyo. The exhibition is a celebration of all things Pixar Animation Studio and Walt Disney Japan where fans will have the opportunity to glimpse never-before-seen concept art, learn about the secrets of the studio's office building, hear interviews with Japanese staff who work at the animation studio, and much more.

Pixar fanatics can expect to see all their favourite characters from the filmography such as Monsters Inc., Toy Story, Wall-E, Coco, Finding Nemo, and more. There will be plenty of merchandise to add to the collection too—around 200 pieces in fact—including items with official artwork that has never been made into merch before.

New official artwork illustrated by Pixar Animation Studios for 'PIXAR! PIXAR! PIXAR!'

 

The artists at Pixar Animation Studios have created an original collection of artwork for the exhibition which will be displayed around the site itself as well as on merchandise sold there. There will also be a behind-the-scenes video showing at the exhibition where you can see the staff drawing the pieces.

                                               

A historical lookback at Pixar's filmography

The exhibition will pay homage to everything Pixar has to offer, from their roots of animation shorts to their critically acclaimed full length animated features. If you have a favourite from any of these, you're sure to find merchandise of it at the exhibition.

Feel like you've been invited to Pixar Animation Studios

The exhibition will have an area decorated with a gallery of posters, the famous Pixar lamp and ball, Woody and Buzz statues made from Lego, and more, as well as a photo gallery from pictures taken inside the studio.

Learn all there is to know about Pixar

Learn all the trivia about Pixar from what kind of Japanese people work at the studio, what characters are hidden throughout their films, and more.

Original Merchandise                                     

Fans can sift through around 200 pieces of original merchandise.

Movie Poster Collection

The posters released for each of Pixar's films have been shrunk down into a collection of postcards.

Final frame merchandise

A line-up of merchandise featuring the final frames taken from all 23 of Pixar's feature length animations.

Early concept art

The exhibition will sell an array of merchandise featuring artwork that has never been turned into merch before, such as early concept art.

Easter eggs

There will also be merchandise featuring fun Easter eggs hidden throughout Pixar's films.

 

Pixar Animation Studios

A line-up of merchandise that makes you feel like you're part of the Pixar office.

Bonus Items                              

Visitors that spend over ¥3,000 (tax included) on merchandise at the exhibition will receive one of 8 possible pins. These are available on a first-come, first-served basis. Additionally, spending over ¥6,000 will get fans an original bottle too.

The exhibition will also be moving around Japan after its Tokyo run. Check the locations below.

©DISNEY/PIXAR All rights reserved. No reproduction or republication without written permission.

Information

PIXAR! PIXAR! PIXAR!

Running: April 4, 2021 – April 19, 2021

Opening Hours: 10:00-20:00 

Where: Seibu Ikebukuro Annex Bldg. Floor 2F

Price: General ¥800 / Children ¥500

Kyoto Exhibition

Running: April 21, 2021 – May 5, 2021

Where: Daimaru Kyoto Museum Floor 6F

Entry: Free

Aichi Exhibition

Running: July 21, 2021 – August 12, 2021

Where: Matsuzakaya Nagoya Floor 7F

Entry: Free

Shizuoka Exhibition

Running: December 29, 2021 – January 16, 2021

Where: Matsuzakaya Shizuoka Floor 8F

Entry: Free

POP-UP SHOP

Where: Fukuoka PARCO Floor 5F

Running: April 17, 2021 – May 9, 2021

Entry: Free

Official Website: https://www.ntvs.co.jp/ppp-official/

Daidō Moriyama x KAMU kanazawa x Fukumitsuya Collaborate On New Sake 'Lip '

Fukumitsuya Sake Brewery has collaborated with the Kanazawa-based art museum KAMU kanazawa, and prominent Japanese photographer Daidō Moriyama to release a new sake called "Lip <Junmai>" which dropped on Fukumitsuya's online shop and three of their branches on February 22.

100 Bottles Signed by Daidō Moriyama

KAMU kanazawa is a modern art museum which centres on art expressing the culture of Kanazawa. On December 15 last year, the museum opened a new space called the "LIP BAR" which features prints of a close-up photo taken by Moriyama plastered on the walls, ceiling, and surfaces. Lip <Junmai> can be tasted at the LIP BAR from Monday to Saturday at 20:00-Midnight amongst a flurry of other cocktails.

The sake can also be bought online or in-store at Fukumitsuya, with a limited number of just 100 bottles signed by Moriyama himself.

The Sake at a Glance
The sake is an homage to Moriyama; a deep-flavoured junmaishu made with Yamada Nishiki and Kinmon-Nishiki rices.

The Design
The sleek and stylish bottle features a silver label layered with Moriyama's famous lip shot. The regular edition bottles have English on the front and Japanese on the back. The signed edition bottles are signed by Moriyama on the front and have a unique serial number on the back. All the bottles are frosted and bear Fukimitsya's logo. The box design was created by Kanazawa-based art director Katsura Matsuzawa.

Lip <Junmai>

©Daido Moriyama Photo Foundation Courtesy of Akio Nagasawa Gallery

Information

Daidō Moriyama x KAMU kanazawa x Fukumitsuya: Lip <Junmai>

Regular Edition: ¥3,500

Signed Edition: ¥25,000 (100 Bottles)
Released: February 22, 2021

Where: Fukumitsuya Online Shop / Fukimitsuya Kanazawa / Fukumitsuya Tokyo Midtown / Fukumitsuya Higashi

Official Website: https://www.fukumitsuya.com/ext/special/lip_junmai/

Art and Chocolate Melt Together in Chocola Meets Crowdfunder

A new chocolate brand by the name of Chocola Meets has been cooked up in Japan that prioritises bean to bar chocolate made from fairtrade cocoa beans. The brand's USP however lies in its collaboration with artists who pen work for the chocolate's packaging.

16 art pieces created by 4 artists for the craft chocolate packaging

Chocola Meets will begin selling its tasty chocolate collection from mid-March, but for those who can't wait, the brand launched a crowdfunding campaign on February 15 via CAMPFIRE which offers pre-sales.

 

Chocola Meets prides itself on its collaborative business model which provides support to participating artists by giving them a cut of sales. This includes the money made for the crowfunder as well as the proceeds made from chocolate sales.

Sasabe (Chocola Meets, Operations Officer) | Comment

"The concept for Chocola Meets is, 'Meet My Like: Experience What it Feels Like to Find Your Likes.' This is something we value and is the reason why Chocola Meets exists. The reason behind our collaborative business model of Art x Craft Chocolate, something which hasn't been done before, is to continuously offer that very concept – one which holds irreplaceable value. And in order to do that, we needed something that allows the artists to continue living comfortably. So we're giving proceeds from the chocolate to the artists which gives them an incentive to create."

The CAMPFIRE crowdfunder offers pre-sales of the chocolates at a discounted price. There are other benefits too, like framed art by the artists, coupons, and more.

Chocola Meets successfully met their Crowdfunding goal, having raised ¥430,700 of the pledged ¥300,000 (as of February 16, 2021).