Love Japan's Hot Springs and Sento Bath Houses With RAGEBLUE
Japanese casual fashion brand RAGEBLUE is celebrating the opening of its new store in AMU PLAZA KUMAMOTO by releasing a collection of hot spring and sento bath house-related items in collaboration with Sauna Boy and Kumamoto Prefecture's sento. The collection went on sale at RAGEBLUE AMU PLAZA KUMAMOTO and online at .st on April 22, 2021.
Kumamoto Sento Tote Bag | ¥1,320 (Tax Included)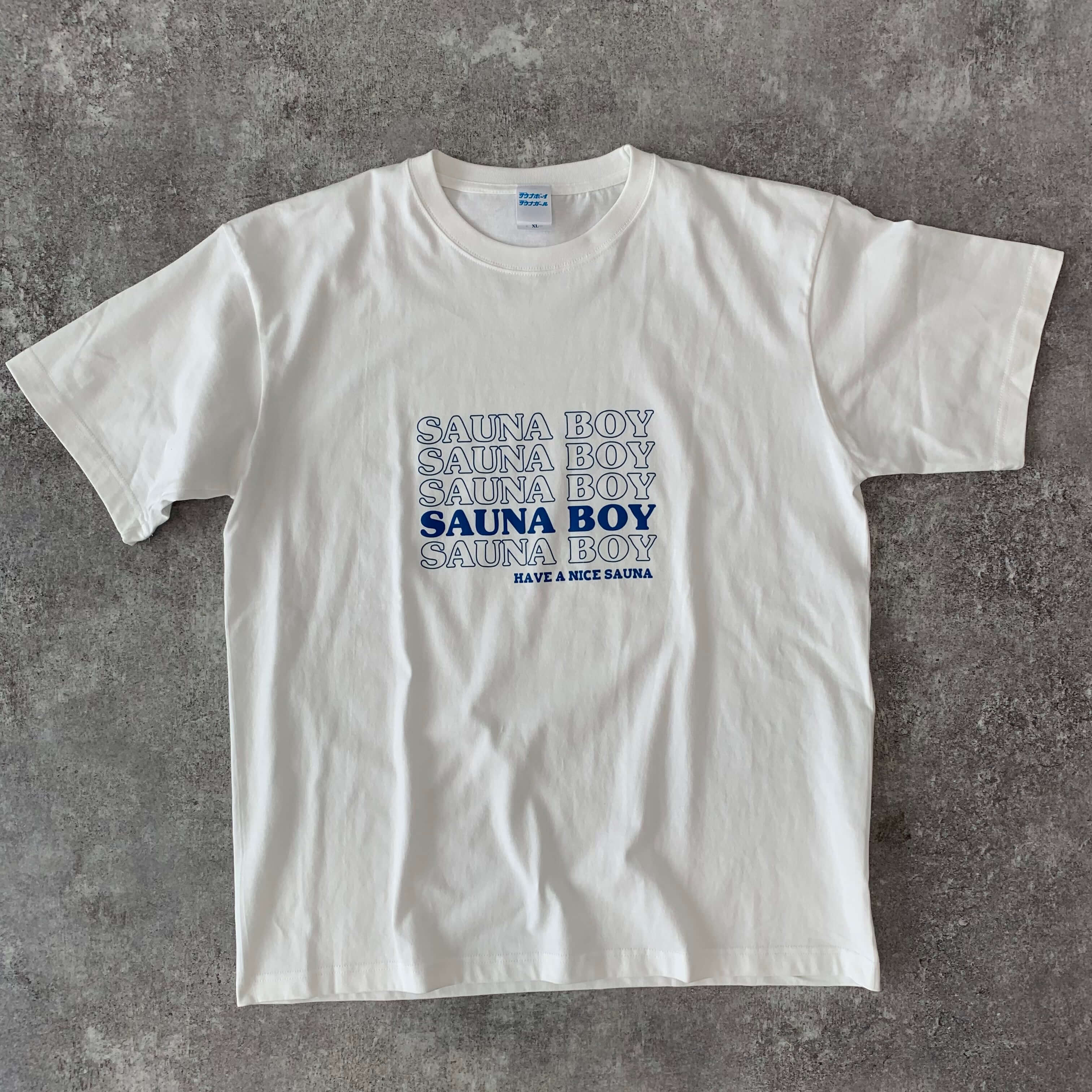 Sauna Boy Tees (5 Colours) | ¥2,750 Each (Tax Included)
Sauna Boy Caps (3 Colours) | ¥3,300 (Tax Included)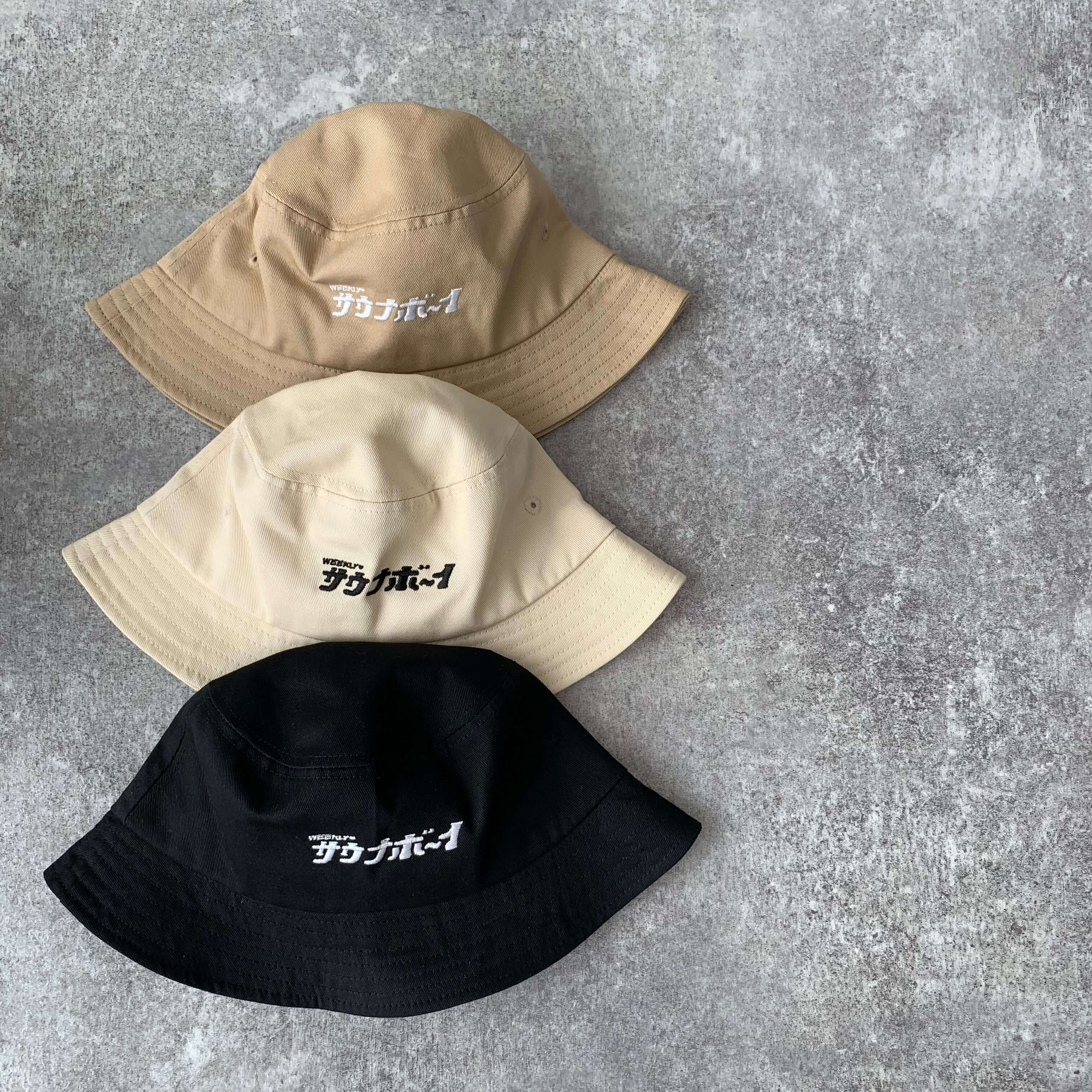 Sauna Boy Bucket Hats (3 Colours) | ¥3,850 (Tax Included)
Sauna Boy HAVAHANK Bandanas (4 Colours) | ¥1,100 Each (Tax Included)
The collection aims to have younger people in Japan become interested in sento public bath houses as it's not a big part of the country's young generation. The items include illustrations by Yone, an artist born and raised in Kumamoto known for their isometric, bird's-eye view, and map artwork. There's also a collection of items made in collaboration with the Japanese creative group Sauna Boy. The target audience for this RAGEBLUE line-up is those in their 20's.
RELATED ENTRIES
90 Year Old Renovated Public Bath-turn-Cafe 'Rebon Kaisaiyu' to Hold Collab Exhibition with Illustrator Miyaoka Chigav

Tokyo, Taito-ku based public bath cafe Rebon Kaisaiyu has announced a collaboration exhibition with illustrator Miyaoka Chiga, held between October 10 (public bath day) and October 24 2021, titled "Yu."

 

Rebon Kaisaiyu is a renovated public bath which was built 90 years ago, now transformed into a cafe serving home-roasted specialty coffee and handmade ice cream. The wooden tag shoe boxes, watch seats, ceilings, clocks, and Mt. Fuji paintings from the public bath have been preserved, retaining the comfort and warmth of the original building. 

The space was designed around the concept of "connecting memories through a cafe," striving to become a spot where locals could relax once more, connecting the building with the people of the new generation. The relaxing cafe has 16 seats available and is located only a five minute walk from Tokyo Metro Hibiya Station.

The collaboration exhibition will be filled with artwork using iconic public bath motifs. Miyaoka's gentle illustrations are sure to soothe your heart, immersing you in the warmth of "Yu" (public baths). Why not relax in this unique cafe with a comforting mug of hot coffee.

Information

Rebon Kaisaiyu x Miyaoka Chiga Collaboration Exhibition "Yu"

Duration: October 10 ~ October 24 2021 

Opening Hours: Weekdays 12:00 ~ 19:00 / Weekends, Holidays 11:00 ~ 19:00 (*Based on Rebon Kaisaiyu's opening hours.)

Admission Fee: Free (*Please order one item from the cafe if you decide to use the seats.)

Official Site: https://www.rebon.jp/ 

Sauna-loving "Sauna Manager' Starts New Apparel Brand 'Saunatte Iiyone!'

'Saunatte Iiyone!' is a new street x sauna apparel brand from the mysterious Sauna-ryman (sauna + salaryman) Sauna Manager (@sauna_bucho37), a Tokyo-based Instagrammer who really loves saunas!

Sunglasses Bag Logo Long-sleeved T-shirt

Logo Towel

The manager checks out locations nationwide in search of the perfect sauna, conveying the charms of saunas each day through their Instagram. Their sensational and fun new brand fuses street with the sauna, conveying the owners knowledge and love for the experience. The first items include a long-sleeved t-shirt and towels featuring the brand logo.

They will continue to produce new sauna goods while paying careful attention to fabric and details, so be sure to keep an eye on them!

Information

Saunatte Iiyone

Release Date: September 18 at Noon

Purchase Location: Online Store

Official Site: https://saunaiiyone.com 

BEAMS to Sell Limited-Time Goods Based on Post-Sauna Drink Mix Oropo

Ryusenji no Yu is a chain of bath facilities throughout Japan, offering saunas, bedrock baths, and artificial hot springs. Saunas are surprisingly popular throughout the country, and recently, a beverage called Oropo has been called the perfect drink to enjoy after sitting in the heat. A mixture of the vitamin drink Oronamin C and sports drink Pocari Sweat, it's a perfect blend to refuel after all that sweating. 

The Nagoya Moriyama location will begin selling Oropo-branded goods by BEAMS starting September 16!

Merchandise sold in the odd collaboration will include mugs featuring markings to help mix the perfect amount of Oronamin C and Pocari Sweat to make the ultimate Oropo. T-shirts with pop-up store character Oropo-kun are already the talk of social media. Those who purchase a certain amount of goods will be given a bonus sticker. 

As expected, Oropo will be served during the campaign, along with Oropo Shaved Ice, created by the queen of shaved ice Asako Harada!

Information

Ryusenji no Yu x BEAMS

On sale until September 26, 2021

Where to Buy: Ryusenji no Yu – Nagoya Moriyama Location

Official Site:https://www.ryusenjinoyu.com/

RAGEBLUE x Tsukiji Gindaco Collaborate in New Clothing Release

Japanese casual fashion brand RAGEBLUE is teaming up with the country's leading Takoyaki chain Tsukiji Gindaco to release some new summer fashion items! These will be on sale at RAGEBLUE shops nationwide, on the official web shop, and on ZOZOTOWN starting August 6, 2021. 

Short Sleeve T-shirts (11 styles): ¥4,290 (Tax Included)

Limited Tokyo Design

Full Pattern Shirt (2 styles): ¥5,940 (Tax Included)

Full Pattern Shorts (2 styles): ¥5,390 (Tax Included)


Hand Towel (5 styles): ¥1,320 (Tax Included)

Folding Fan (4 styles): ¥1,650 (Tax Included)

Drawstring Bag (3 styles): ¥2,750 (Tax Included)


Bucket Hat (3 styles): ¥2,750 (Tax Included)


Thong Sandals (3 styles): ¥2,200 (Tax Included)


Socks (4 styles): ¥1,100 (Tax Included)

Fashion brand RAGEBLUE offers daily styles for young men and women in their 20s, combining American casual and European traditional styles. Known for using high-quality materials, each piece shows off keen attention to detail. Summer in Japan means festivals, and what snack is more popular than takoyaki? Hopefully, this release with Tsukiji Gindaco will appeal to people of all ages. 

Keeping the theme of takoyaki in mind, these nine new items made in collaboration with one of the most beloved brands offer something for everyone, from hand towels to folding fans. Don't miss the limited-edition Tokyo T-shirt! 

The designs were created by three popular creators, and really capture the essence of the summer season. Those buying these items will also get a special reward: tags on each piece of merchandise include a ¥100-off coupon usable at Tsukiji Gindaco stores nationwide!

Enjoy the summer to its fullest by showing some love for one of Japan's most delicious snacks!

BEAMS Announces Virtual Sento Bath Experience at Virtual Market 6

BEAMS is set to have its own booth at Virtual Market 6 (Vket6) which will be hosted by HIKKY from August 14-28. At the BEAMS booth, they will be showcasing must-visit sento bathhouses. Vket is one of the biggest virtual events in the world, and uses Web to VR technology so you don't need a VR headset, meaning people can access it simply by connecting via mobile, PC, or other smart device. This will be BEAMS' second attendance at the event, and shop staff will appear inside as avatars.

Inside BEAMS 'Recommended Sento 2021' Booth at Vket 6

Inside BEAMS 'Recommended Sento 2021' Booth at Vket 6

Vket-chan wearing the free towel you get at the BEAMS booth

BEAMS is taking their ongoing 'Recommended Sento 2021' project, which is running at Kotobukiyu in Ueno, Tokyo, until September, to the virtual realm in a collaboration with COW BRAND SOAP. As well as collaboration merch, players can use Vket-chan's 3D avatar and combine it with the free towel to bathe in the bath as her.

The virtual space is decorated with sento pictures illustrated by manga artist and calligrapher Mari Yamazaki. Users can also launch fireworks, and there are various Japanese summer-themed attractions.

The official Vket merchandise will be available on the Merch by Amazon service and can be shipped to Japan, the US, UK, France, Germany, Italy, and Spain.

Miyako Hotel Kyoto Hachijo Launches Sento Bath Hotel Plan

Miyako Hotel Kyoto Hachijo launched a new hotel plan on July 26 which includes a ticket to bathhouses around Kyoto, a bath amenity set, a hotel-original sento t-shirt, and more.

Available until March 30, 2022, the plan was conceived as a way for tourists to enjoy the ordinary, everyday Kyoto in a way that's different from people's usual tourist and sightseeing experiences in the city. Kyoto continues to be a hub for sento bath culture.

Hinode-yu, a bathhouse in Minami Ward, Kyoto

Hotel-original tees are available as part of the plan

Receive a bath amenity set and bathhouse ticket

Kyoto is home to around 100 unique sento bathhouses where people can enjoy a relaxing soak in a giant public bath while chatting. It's a huge part of Kyoto culture and one which is seeing a steady increase in popularity again with the younger generation.

If you're staying in Kyoto this year or planning a trip early next year, don't miss out on this limited-time hotel plan.

Love Live! Nijigasaki High School Idol Club x Oedo Onsen Monogatari Event Announced

The Tokyo-based bathhouse Oedo Onsen Monogatari is set to collaborate with the anime series Love Live! Nijigasaki High School Idol Club with a special event titled 'Tokimeki Onsen Monogatari' from July 30 to September 5. This will mark the site's final collaboration with an anime series as the bathhouse is closing on September 5.


For the collaboration, panels and decorations featuring original artwork of the Nijigaku members is featured around the bathhouse. There's also a special photospot featuring a backdrop of a scene taken the anime's second episode.

A lottery draw will take place where you can pay ¥550 for a chance to win a cushion, illustrated print, or bromide. There are also 10 collab drinks as well as three pasta dishes to pick from. Fans can also get their hands on exclusive merch such as keyrings, tees, tapestries, and more.

Chiba's New Sento Bathhouse Collaborates With BEAMS in the Run Up to Spring 2022 Opening

Next spring will Oakland Group open the new sento bathhouse Ryusenji no Yu Spa Metsä Okata. The bathhouse is has teamed up with Japanese fashion brand BEAMS and released a collection of original items at Ryusenji no Yu's online store on June 28.

Original Items

Mesh Tote Bags: ¥2,970 Each (Tax Included)

Mesh Satchels: ¥2,420 Each (Tax Included) / Mesh Pouches: ¥1,980 Each (Tax Included)

Salt Pillow: ¥2,970 (Tax Included) / Salt Eye Mask ¥3,300 (Tax Included)

Shower Sandals: ¥2,200 Each (Tax Included)

Towels: ¥1,980 Each (Tax Included)

Socks: ¥1,980 Each (Tax Included)

Acrylic Keyrings: ¥1,540 Each (Tax Included)

Dakimakura Hugging Pillow: ¥3,850 (Tax Included)

T-Shirts: ¥2,970 Each (Tax Included)

Pins: ¥300 Each (Tax Included)

Water Bottles: ¥1,650 Each (Tax Included)

The merchandise line-up was overseen by Kazuyoshi Minamimagoe, Executive Director at BEAMS. It includes durable mesh bags, shower sandals, and other must-have items when enjoying a day at the spa. There's also a t-shirt collection illustrated by Kao Okata, a hugging pillow, salt eye mask and pillow which are said to cool you down after a hot bath, face towels, socks made in collaboration with the old-time brand GLEN CLYDE, and more.

BEAMS has held many projects and been active in creating know-how solutions for other brands and businesses at their select shops. In 2019, they created a Business Production Team which enabled them to expand their business reach by developing products, content, promotional material, and so on. Their work doesn't stop at the products featured in this article – they also create work uniforms, interior design, create signs for facilities, produce e-commerce sites, and much more.

Information

Ryusenji no Yu Spa Metsä Okata x BEAMS Original Items
Released: June 28, 2021
Buy exclusively at Ryusenji no Yu: https://www.ryusenjinoyu.shop
*Not sold at BEAMS

Tokyo's Jujo-yu Public Bathhouse Receives Full Cafe Renovation

Juyo-yu is a public bathhouse in Jujo, Tokyo, and remains the only one in the area. Since last year, Yutonamisha, a company specialising in the succession of bathhouses, has offered management support to Juyo-yu and has held various projects in an effort to protect the bathhouse as an important part of the town. Part of that has been to completely renovate the cafe at Juyo-ju to help it escape from closing down.

Juyo-yu's cafe space was first built in 1985 as a means to "provide customers with even more healing." It's rare for a bathhouse in Japan to have its own coffee shop, making the cafe at Juyo-yu one of its greatest strengths and features. At present, however, it is not a very well-known cafe, and it suffers from various interior design problems such as it being difficult to enter and being hardly functional – problems actually highlighted by customers themselves. By undergoing renovation, and functioning as a proper cafe, it will increase the appeal of Juyo-yu and therefore its profits. It has now transformed into a comfortable, impactful space.

The name of the new cafe is Kissa Shinkai (Cafe Deep Sea). Gorgeous, blissful decor runs from the baths to the cafe , with the tiles used in the women's bath also used for the cafe's interior design. Shinkai also has a brand new menu with the kind of food and drink people would love to enjoy after a hot bath, such as cream soda, coffee, cake, and more.

Information

Public Bathhouse Juyo-yu (銭湯・十條湯)

Crowdfunding: June 19, 2021 – July 18, 2021

Crowdfunder Page: https://camp-fire.jp/projects/view/434569

Address: 1-14-2 Jujonakahara, Kita-ku, Tokyo, 114-0031, Japan
TEL: 03-3900-4600
Opening Hours: [Mon-Sat] 15:00-23:00 (Closed Fridays) / [Sun] 8:00-12:00, 15:500-23:00

*Cafe is running on reduced hours, closing at 20:00. Currently being renovated so the cafe is closed.

Official Twitter: https://twitter.com/jujoyu_1010?s=11 (@jujoyu_1010)

TOKYO SENTO Festival: Connecting People With Art Through Japanese Bathhouses

TOKYO SENTO Festival 2020 is taking place as part of Tokyo Tokyo FESTIVAL, an initiative that's hosting a diverse selection of of cultural programs in the run up to the Tokyo Olympics, promoting its appeal as a city of arts and culture.

The project launched on May 26 at 500 sento in Tokyo. It covers many forms of Japanese art from manga, to Art Brut (outsider art), contemporary art, popular characters,
and more, all of which are serving to create artistic bathhouses. Two artists to look out for are their Art Brut to Haginoyu in Tokyo.

 

Art Brut is an art based on original methods and ideas that are not confined to existing expression methods. "Abundance comes from human connections" will be performed by Takeru Aoki and Kiyomi Hoshi.

If you're in Tokyo this spring and summer, don't miss out on the Tokyo Sento Festival.

Information

TOKYO SENTO Festival 2020

Running: May 26, 2021 – September 5, 2021

Where: Bathhouses in Tokyo

Art Brut Special Hand Towel Exchange Period: August 5, 2021 – September 5, 2021
Official Website: https://tokyosentofestival.jp/
*Content subject to change depending on COVID-19

Shonai Hotel Suiden Terrasse Reopens With New Sauna Area

Shonai Hotel Suiden Terrasse reopened on April 29 after refurbishments to install a new sauna. The hotel, located in Yamagata Prefecture, is known for being situated atop rice paddies. Along with the sauna, it has also introduced a new spa program and healthy new menu made using organic vegetables grown by the hotel company itself.

An authentic Finnish-style sauna

The sauna is based on the Finnish-style löyly sauna, fully equipped with an authentic kiuas sauna stove inside which sauna stones are placed to heat up the room. Hinoki scented water is also used in the sauna.

The Sauna Features


Men's Sauna

The male sauna features hexagonal designs on the seats, ceiling windows, and bath. The seats can be moved around freely so guests can decide how high they wish to sit for optimal heat customisation. The sauna rooms overlook the rice paddies outside, and there's open-air baths outdoors too so guests can feel at one with nature.

Women's Sauna

The women's sauna is also a löyly type but uses raised benches instead of chairs. After sweating it out, guests can head to one of the outdoor baths and enjoy the view and sky.

There's also a bar where guests can order local beers, sake, and wine, as well as fruit juice and ice cream. While relaxing, they can pick out from one of the 1,000 books available.

As well as fitness and massage services, morning yoga will begin this June. The MOON TERRASSE restaurant is also introducing new healthy dishes and drinks made with organic local ingredients.

BEAMS JAPAN Shinjuku Launches Event to Promote Japan's Sento Bath Houses

The Sento no Susume 2021 event being held by BEAMS JAPAN and Cow Brand Soap has now headed to BEAMS JAPAN Shinjuku. As part of the event, Mizuno has held designed a 'running course' is collaboration with sento bath house owners who have listed their recommended spots for running.

From Left: Hiroshi Fukui (Managing Director at Cow Brand Soap), Aya Terakawa (Sports Caster), Mari Yamazaki (Manga Author), Ryozo Naganuma (Kotobukiyu's 3rd Generation Owner), Hikaru Ikeuchi (Chairman of Board of Directors)

BEAMS JAPAN Shinjuku Floor 1F – Sento no Susume 2021 Pop-Up

BEAMS JAPAN Shinjuku Floor 1F – Sento no Susume 2021 Pop-Up

BEAMS JAPAN Sento no Susume 2021 Virtual Venue

For many years, sento public bath houses have been big part of Japanese culture and are located up and down the country. They are places people go to unwind, relax, and destress. However, with times changing, they are because less part of people's lives, and the facilities themselves are seeing significant wear and tear as well as not having successors to take over the businesses. Sento no Susume aims to revitalise sento and raise their cultural value once again by showing how they can be enjoyed. The first event was held in January and February in 2019.

The event arrived at BEAMS JAPAN Shinjuku on April 26 and  invites manga artist Mari Yamazaki on board who has given the store a makeover with her iconic artwork themed on exercise and bathing. This event combines sento bath houses with sports, and so as well as discovering bath houses to visit, you can learn find out about great running courses at the Sento Run no Susume corner. There's also a virtual venue accessible on the official website that creates the store in 4K 3D so everyone around the world can get involved regardless of their location.

Information

Sento no Susume 2021
Srart Date: April 26, 2021

Special Areas

BEAMS JAPAN Shinjuku




Running: April 26, 2021 – May 31, 2021

MIZUNO OSAKA CHAYAMACHI




MIZUNO TOKYO

Sento no Susume 2021 Merchandise

Available at BEAMS in-store and online

Participating Branches: BEAMS JAPAN (Shinjuku)

Dates: April 26, 2021 – June 30, 2021

Future participating branches depending on Japan's state of emergency: BEAMS JAPAN SHIBUYA/BEAMS JAPAN KYOTO/BEAMS STREET UMEDA/HEP FIVE 



Event Details: https://www.beams.co.jp/special/teamjapan/sentou/
Virtual Venue: https://my.matterport.com/show/?m=pMV2FmHUg4M

BEAMS Official Website: https://www.beams.co.jp/