"Perfume's" live footage of "Hamigaki no uta" is released. This song was composed by "Chatmonchy"
Sunstar Group Oral Care Company (hereinafter Sunstar)is now carrying out a campaign as part of Ora2 called "Mouth Beauty Project"so as to help people smile confidently. As part of this project, "Chatmonchy" and "Perfume" have collaborated and are initiating the"Brush your teeth song project." "Chatmonchy"contributed to this project by composing the song and "Perfume" by performing"Brush Your Teeth Song." "Perfume's" live performance of this song has now been released on the Ora2 x Perfume's official website.   http://www.ora2-perfume.com/

Anyone can now view Perfume's live performance of "Brush Your Teeth Song"on the official web site and this song was first performed in public as part of  the "Brush Your Teeth Song Project"on June 3rd (Sat.) at Makuhari Messe International Convention Complex (Chiba Prefecture) in Perfume's concert titled, "Perfume FES! 2017."
Originally, Perfume often performed this song in their live concerts as part of the "P.T.A. Section" (P.T.A. stands for"Patto Tanoshiku Asobo!) As a result of Perfume appearing in a Ora2 commercial, many of their fans were requesting that Perfume compose a new "Brush Your Teeth Song." Accordingly, Sunstar set up the "Brush Your Teeth Song Project"with Perfume as part of their "Mouth Beauty Project."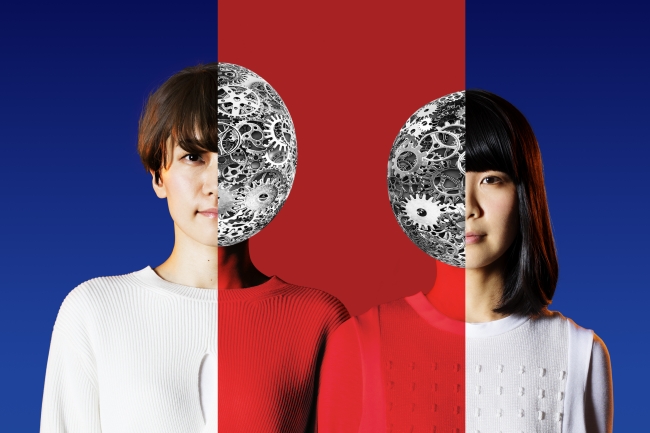 Perfume then requested that "Chatmonchy" compose a new song for them and so this collaboration became a reality. This collaborative song has helped to draw out Perfume's appeal and resulted in a good chemical reaction between these two groups.
Sunstar through their "Mouth Beauty Project" has promoted "beauty from your mouth"and the 3 Perfume members are showing us how in everyday life we can shine by having a beautiful mouth.
【Comments by Perfume members】
Nocchi: Everyone! Let's sing and dance and together and make bright and shiny "mouths"(pun on mouse) "Squeak!"
Kashiyuka: Let's sing this song every day as we brush our teeth. Brushing your teeth will become a happy event if you sing this song.
Ah-chan: At our live concerts we always appealed to everyone, "Brush your teeth." Well now our appeal has become a song. This is all thanks to the Ora2 campaign. It's so exciting to see how this song is "taking off" from our live concert audiences. We promise to sing this song at all our live concerts so we hope you will like our "new" Brush Your Teeth Song." Be sure to brush your teeth with Ora2!
Related article:Perfume announced as the second artist to perform at the annual Fujifabric event "Fuji Friend Park 2017"
Related article:Let's trace the steps of Perfume, the J-pop group who opened a new door to a miracle
RELATED ENTRIES
Beloved Manga Series Ranma ½ Inspires Perfume Line

A selection of perfumes inspired by characters from the iconic manga series Ranma ½ are now available! Fans can get them at the official online store, Amazon, and the Fairytale shop on the third floor of Nakano Broadway.

Ranma 1/2 Eau de Parfum – Ranma Saotome

This light scent was inspired by Ranma Saotome.
A light fragrance fused with the feminine scents of jasmine and white rose, this product will remind you of Ranma's strength and tenderness.

Top Notes: Citron, Blueberry
Middle Notes: Jasmine, Bamboo, White Rose
Base Notes: Cedar, Amber, Musk

Ranma 1/2 Eau de Parfum – Ranma

As you'd expect, the Ranma scent was made with a water-covered woman in mind!
The strong aroma of blackcurrant and blueberry slowly give way to a deeper scent of musk and moss. 

Top Notes: Black Currant, Grapefruit Zest, White Flowers
Middle Notes: Blackberry, Whitewood, Jasmine
Base Notes: Musk, Moss, Grass

Ranma 1/2 Eau de Parfum – Akane Tendo

This cute fragrance was inspired by the girly Akane Tendo, who is both strong and adorable.
The exotic and sweet fragrance transforms into a graceful and feminine scent blending rose and tuberose. 

Top Notes: Ylang-Ylang, Violet, Peach Nectar
Middle Notes: Rose, Tuberose, Cashmere Wood
Base Notes: Amber, Cedar, Powdery Musk

Ranma 1/2 Eau de Parfum – Shampoo

This sexy fragrance was inspired by the gorgeous Shampoo.
The gorgeous, feminine scent combining fruity and floral notes represents the character's naivete. 

Top Notes: Bergamot, Grapefruit, Peach
Middle Notes: Peony, Rose, Magnolia, Violet
Base Notes: Vanilla, Cedar

Ranma 1/2 Eau de Parfum – Ryoga Hibiki

This commanding fragrance was inspired by the powerful Ryoga Hibiki. 
The perfume includes robust notes of jasmine and lily of the valley for a one-of-a-kind scent.


Top Notes: Lily of the Valley, Gardenia
Middle Notes: Bergamot, Jasmine
Base Notes: White Musk

Ranma 1/2 Eau de Parfum – Mousse

Mousse inspired this more traditional floral perfume.
As the day goes on, this fragrance will evolve from flowery and sweet to more warm and deep notes of patchouli and amber.

Top Notes: Citrus, Exotic Jasmine, Hyacinth
Middle Notes: Iris, white musk
Base Notes: Patchouli, Amber, Vetiver

©高橋留美子/小学館

Information

Ranma 1/2 Perfume

Where to Buy: Official Online Store, Amazon, Nakano Broadway 3F 'Fairytale' 

Online Store / Official Site: http://www.fairytail.jp

Perfume Releases 'Flow,' the Theme Song for the TBS Drama 'Fight Song'

Perfume's Flow, the theme song for the TBS Tuesday drama series 'Fight Song,' was released on streaming services on March 9, 2022.

The four-track single also includes Mawaru Kagami, which was performed at 'Perfume LIVE 2021 [Polygon Wave]' last August.

Perfume also announced that they would release a new album in the summer of 2022, four years after their last album, Future Pop. Be sure to listen to the song on your favorite music service!

Perfume Surprises Fans with Appearance at Perfume Closet Laforet Harajuku Pop-up Shop

The sixth piece of apparel in the Perfume Closet fashion project officially went on sale on March 1, and the popular Fashion Truck pop-up store has made a comeback after being introduced last spring. The truck will travel to seven cities across Japan carrying new items.

 

With fans already excited, the three members of Perfume decided to surprise everyone by appearing at the Laforet Harajuku pop-up shop! Appearing on stage, each wore a new item and took selfies with their cell phones before strolling around the store and chatting with customers. Perfume also autographed the truck's interior and wrote personal messages.

The members on the second floor of the CONTAINER store. On display are costumes worn by Perfume while performing Polygon Wave.

Perfume in front of the fashion truck set up in front of the store.

The girls pose with items from the collaboration menu at Laforet Harajuku.

Participating restaurants at Laforet Harajuku are offering Perfume-themed menu items for a limited time. Guests buying select items will receive a special Perfume lunch mat!

Which Perfume track is your favorite?

Information

Perfume Closet

Perfume's Fashion Project 'Perfume Closet' to Get Limited Time Pop-up Store for 6th Collection

In January, Perfume held 'Perfume LIVE 2022 Polygon Wave,' an encore of the concert they held in August 2021. Massively popular with fans around the world, the three-member girls techno-pop unit continues to impress year after year. On March 9, 2022, they will release their new track Flow, the theme of the TBS Tuesday drama series 'Fight Song.' On February 21, the 6th Perfume Closet apparel collection was announced on the official Perfume website and the A! SMART Online Store.

Merchandise at a Glance

Laforet Harajuku x Perfume Closet Collaboration Menu

 Chipoon Soy Milk Noodles with Hiroshima Lemon

MILKMILKMILK! Perfume Closet Gradient Soda/Perfume Closet Milk Ice Cream

ovgo B.A.K.E.R Meiji St. Salty Chocolate

Cafe Crepe – Banana, Chocolate, and Fresh Cream / Fermented Butter & Vanilla Sugar / Avocado Shrimp Salad





The 6th apparel line features items inspired by Perfume's on-stage costumes. The new pieces focus on three songs in particular–Polygon Wave, Rebirth, and If you wanna. Made popular during the reveal of the Perfume Closet project, the pop-up fashion truck will return for this new release! At the pop-up store, fans can see the actual costumes worn in the Polygon Wave video on display for the first time.

 

At Laforet Harajuku, Perfume Closet will collaborate with participating restaurants to create a limited-time menu inspired by the pop group. Which dish looks the tastiest?

Information

Perfume Closet

Shop Opens March 1, 2022 at 11:00
Online Shop: https://www.asmart.jp/perfume

Pop-up Shop

Tokyo
Laforet Harajuku 1F Entrance / 2F CONTAINER
March 1 – March 7, 11:00-20:00

Hakata
Caitac Square Garden 1F Central Atrium Plaza
March 11 – March 13, 11:00-20:00

Hiroshima
SOGO Hiroshima New Building Entrance Plaza, New Building 4F
March 18 – March 21, 10:00-19:30

Kyoto
Daimaru Kyoto 1F Higashinotoin Entrance / 3F Women's Clothing Event Space
March 25 – March 27, 10:00-20:00

Osaka
Osaka Takashimaya 1F East Entrance / 3F Rose Equair
April 1 – April 3, 10:00-20:00

Nagoya
Global Gate 1F Open Air Plaza / Atrium
April 15 – April 17, 11:00-20:00

Sendai
Sendai PARCO AER, AER Plaza / AER 1F Atrium
April 22 – April 24, 10:00-20:00

Perfume's first EP, 'Polygon Wave EP,' was released on September 22 2021.

Perfume 'Polygon Wave'

The EP is titled 'Polygon Wave' after the song, which has been used as the theme song for the Amazon Original show The Masked Singer. The EP is composed of seven songs; 'Polygon Wave,' a 'Polygon Wave' remix, the instrumental, and a selection of other songs, including 'System Reboot,' which was shown in the opening of the 'Perfume LIVE 2022 [Polygon Wave]' concert, held in August 2021. 

The First Limited Edition contains footage of all 10 songs from 'Perfume Imaginary Museum "Time Warp,"' as shown at the 'POP (Perfume Online Present) Festival,' which was held online in September 2020 to mark the 15th anniversary of the groups major debut and the 20th anniversary of their formation. 

In addition, you can also listen to two commentary tracks – One with the members, and one with Rhizomatiks' Manabe Daito, who was in charge of the technical direction on stage.

 

You'll have technopop on loop with the new 'Polygon Wave EP!'

 

#MissDior Art Event Held to Comemorate New Fragrance In Omotesando, Tokyo

Miss Dior, the fragrance and maison first started in 1947, is being reborn thanks to Dior perfume creator Francois Demachy.

A new MISS DIOR art event will be held to commemorate the new fragrance, inheriting the art and passion for women that inspired Monsieur Dior himself. Reservations are now open for the AS SEEN BY exhibition, held alongside the MISS DOOR MILLEFIORI GARDEN pop up store between September 1 and 12, 2021, at THE MASS/BA-TSU ART GALLERY/STANDBY in Omotesando, Tokyo.

Kojin Haruka: Reflectwo for Miss Dior 2021

Pop Up Store MISS DIOR MILLEFIORI GARDEN

The AS SEEN BY exhibition, held in Tokyo and several cities around the world, will feature MISS DIOR inspired artwork and creations from 10 female artists, including visual artist Kojin Haruka, sculptor Donna Ingrid, and designer Sabine Marcelis.

Experience the renewed MISS DIOR at the MISS DIOR MILLEFIORI GARDEN pop up store, where you can try the new Au De Perfume and it's personalization service, alongside limited cosmetics that were inspired by the new fragrance.

Those who attend the MISS DIOR event will also be able to enjoy the guest-only cafe, which features Laudrée collaboration macaroons, with the original flavors each lined up in a package reminiscent of the colorful flowers at the MISS DIOR art event. Plus, a limited takeaway drink will be available at the exhibition cafe, allowing you to bask in the afterglow of the event even after exiting the venue. In addition, customers who connect their reservation to the official MISS DIOR Beauty LINE account will receive a free original tote bag.

A special film that delves into the history and charm of MSS DIOR will be screened at the exhibition, narrated by DIOR beauty ambassador Yoshizawa Ryo, who will guide you through the glamorous world of MISS DIOR.

You mustn't miss the livestream with DIOR ambassador Araki Yuko, who will be attending the event via livestream to introduce the wonders of the new MISS DIOR. The stream will start on August 31 at 20:30.

Why not check out this flower-filled event where you can immerse yourself in the world of MISS DIOR for yourself?

Information

MISS DIOR Art Event

Availability: September 1 ~ September 12, 2021

Opening Hours: 10:00 ~ 20:00

Admission: Free, reservations required

Reservations: https://qr.paps.jp/ksjcw

Location: THE MASS / BA-TSU ART GALLERY / STANDBY

Address: 5-11-5 Jingumae, Shibuya, Tokyo

Araki Yuko Livestream: August 31 2021, 20:30 ~ 21:00

Event/Streaming Details: http://on-pp.dior.com/missdior-artevent

Official Site: https://www.dior.com/

※Admissions are limited to one per person.

※Last admissions are 30 minutes before closing.

※Opening hours and admissions are subject to Covid rules. Check the official website (http://on-pp.dior.com/missdior-artevent) for the latest information.

※Accepted payment methods at the venue include credit card, electronic money, and QR payments. Cash payments are not accepted.

Perfume To Release Second Series Of Imaginary Museum "Time Warp" NFT Artwork

Following the Imaginary Museum "Time Warp" – Reconstruction NFT artwork from June, Rhizomatiks will be working together with Perfume once again to release seven new NFT artworks between August 16 and 28, 2021.

Seven new Perfume NFT art pieces by live music video producer Rhizomatiks

Similar to last time, the NFTs will be unveiled at the P.O.P Festival (Perfume Online Present Festival), held to commemorate the 20th anniversary of the groups debut and the 15th anniversary of their major debut. The works are based on data from the Imaginary Museum "Time Warp" performance.

The three Perfume members' iconic poses, as choreographed by MIKIKO, were transformed into 3D data, becoming a huge topic even during the initial NFT release.

Rhizomatiks, who participated in the video production of the Perfume LIVE 2021 [polygon wave] (Pia Arena MM), have produced seven variations of 3D NFT art.

*A PoS consensus algorithm and Polygon are being used to reduce any environmental impact. The NFT art will be released on Rhizomatiks NFT marketplace NFT Experiment.

What is NFT art?

NFT (Non-Fungible Token) refers to a piece of digital artwork whose value is guaranteed by its permeance, originality, and interoperability.

It is also referred to as CryptoArt.

It started growing in popularity during Summer 2019, but due to Covid-19 the movement has taken off globally, with hefty amounts of money being exchanged through the medium.

Information

Imaginary Museum "Time Warp" – Electro World/GLITTER/Chrome/edge/Visualization/Saisei/Time Warp

Release Date: August 16, 21:00~

※Following this, the pieces will be sold sequentially at the same time every two days.(August 16, 18, 20, 22, 24, 26, and 28 from 21:00~)

Purchase Link: NFT Experiment https://nft.rhizomatiks.com/

For enquiries, contact nft@rhizomatiks.com

Racing Miku 2021 Inspires Three New Perfumes, Now Available for Pre-Order

Perfume distributor Fairytail has started selling three new fragrances based on Racing Miku 2021! The items went on sale August 2 through the company's online shop and Amazon. 

RACING MIKU 2021 Eau de Parfum: ¥3,080 (Tax Included)

RACING MIKU 2021 Eau de Parfum Private: ¥3,080 (Tax Included)

RACING MIKU 2021 Eau de Parfum Tropical: ¥3,080 (Tax Included)

RACING MIKU 2021 Fragrant Hand Gel Set: ¥990 (Tax Included)

Racing Miku is a popular incarnation of the Vocaloid Hatsune Miku, created to support those in motorsports. Since 2010, she has been the mascot character for the Hatsune Miku GT Project, and is drawn by a different creator each year. These three fragrances each feature a unique portrait of the symbolic character, and were drawn by popular illustrator Morikura En. 

The RACING MIKU 2021 Eau de Parfum is sporty and cool, with notes of citrus that give off a crisp and refreshing scent. The Eau de Parfum Private is more feminine, with a gentle aura of bergamot and citrus, followed closely by elegant notes of rose and peony. If you're looking for a perfume perfect for summer, the Eau de Parfum Tropical is a more powerful fragrance characterized by the bursting sweet scents of mango and passionfruit. Which one do you think would suit you the best? 

Also on sale, the easy-to-carry fragrant hand gel set is perfect to pop in your purse and use while you watch the race. The set comes in two designs: the super cute Racing Miku 2021 Nendoroid version, or the sleeker GOODSMILE RACING version. 

After smelling just one of these scents, you'll want to collect them all!

Perfume's New Song 'Polygon Wave' to Feature as Theme Song for Amazon's The Masked Singer

Perfume have been announced as the panelists for the Amazon Original show The Masked Singer which is set to be released on Amazon Prime Video in Japan on September 3, 2021. The J-pop trio come as the latest names to be announced as regulars for the show alongside MIYAVI, Kiko Mizuhara, and Bakarhythm. Their new song Polygon Wave, which is their first in a year, will feature as the show's main theme song.

The Masked Singer is a popular series that has been adapted for 50 countries around the world. This Japan-original adaptation will feature 12 performers wearing masks with Oizumi Yo as the host along with and guest panellists.

Perfume comments about appearing on the show

a-chan
"As a fan of the show, I'm happy The Masked Singer is being made in Japan! The show is making it possible for a lot of amazing people to come together too, so please look forward to it."

KASHIYUKA
"I never thought they'd make a Japan-original version, so I was shocked when we received the offer. It's a chance to discover new sides and charms of the performers."

NOCCHi
"I was happy when we got the call. All of the performers ooze talent, even with the masks on, so it got me excited without even thinking. I think this is gonna be a show unlike we've ever seen before, so please look forward to it."


About the theme song Polygon Wave


a-chan
"We were given a drama song that captures a world that even people 100 years from now would yearn for. It's refreshing, elegant, nostalgic, and light. Doesn't it make you want to dance? It does me."

KASHIYUKA
"I am so honoured that we were picked to do the theme song for The Masked Singer! The song has an infectious and nostalgic melody that makes you relax your shoulders. It really pulls you in. That tantalising aspect of hearing the voice of someone whose face you can't see for the mask links well with the feeling of this song. I want people to listen to it on the go while they're gazing out of a window."


NOCCHi
"I feel like the song captures that image of the 'near future' you hear when people say the phrase, or perhaps even beyond that. [Yasutaka] Nakata never fails to create an interesting world. Look forward to seeing where Perfume goes from here."

©2021 Amazon Content Services LLC

Information

Amazon Original番組「ザ・マスクド・シンガー」 テーマソング 「ポリゴンウェイヴ」 
配信開始日:2021年7月2日(金)より
Amazon Music他、各音楽配信サービスにて配信開始

ザ・マスクド・シンガー
配信開始日:2021年9月3日(金)より配信開始
※視聴にはプライム会員登録が必要です。
※配信内容・スケジュールは予告なく変更になる場合がございます。
話数: 本編9話 初回3話 以降毎週金曜順次配信
出演: MC:大泉洋 パネリスト:MIYAVI、Perfume、水原希子、バカリズム ほか(ゲストパネリスト出演予定)

Miraculous: Tales Of Ladybug & Cat Noir Inspired Perfume Releases in Japan

A collection of perfumes inspired by the titular characters of the French CGI animated superhero/magical girl series Miraculous: Tales Of Ladybug & Cat Noir released in Japan on May 31.

Miraculous Ladybug Eau De Parfum

A delightfully sweet and sour combination of fruits inspired by the cute and cool superhero Ladybug.

Top Notes: Mango, Passion Fruit, Orange

Middle Notes: Magnolia, Peach, Sunny Accord

Last Notes: Hibiscus, Red Fruits, Musk


Miraculous Cat Noir Eau De Parfum

A refreshing citrus fragrance inspired by the free and audacious superhero Cat Noir.

Top Notes: Citrus, Sparkling Water

Middle Notes: Ozone, Floral, White Peach

Last Notes: Musk


The packaging for each perfume bottle features colours based on Ladybug and Cat Noir, and if you put both boxes side by side, it creates a completely image of the two superheroes standing back-to-back with the Eiffel Tower in the background.

Wrap yourself in the scents of courage and confidence with Ladybug and Cat Noir's superhero perfumes.

©2021 ZAGTOON– METHOD – TOEI ANIMATION.

J-pop Group Perfume Announce New Dance Heel Model From Their 'Perfume Closet' Brand

Japanese pop group Perfume have announced that Part 5 Phase 1 of their fashion project Perfume Closet will launch on November 18, 2020 at 10:00 (JST).

Perfume released their latest single Time Warp on September 16 which cemented 15 years since their major debut and their 20th anniversary as a pop group. To promote the release, Perfume held their first ever online festival, "P.O.P" Festival (Perfume Online Present Festival), on September 21 where they served fans a virtual performance using the latest technology. The group also released a book entitled Perfume COSTUME BOOK 2005-2020 on October 23 which is a collection of their outfits since their major debut.

The latest entry to Perfume Closet will be split into two Phases which will launch on the brand's official website and via A!SMART!.

Phase 1 sees the arrival of new 6cm dance heels in three colours, a tote bag, cardholder, and more.


Black Suede | Burgundy Suede | Beige Suede

The line-up includes some items that were so popular last time that fans demanded a return as well as new colours of popular merch. The made-to-order dance heels however are new entries to Perfume Closet, cut to fine and sophisticated perfection.

Perfume Dance Heel pop-up shops where fans can try on the heels will also open in Japan, and select stores will also be stocking them. Check out the store list below.

11/18-12/1 @ Isetan Shinjuku Floor 2F
12/ 2~12/8 @ JR Nagoya Takashiyama Floor 4F
12/9~12/15 @ Hankyu Umeda Floor 4F
12/16~12/25 @ Sogo Hiroshima Floor 2F
12/26~12/31 @ Hakata Floor 4F

*Available while supplies last

Isetan Shinjuku will also be displaying Perfume's outfit from the Time Warp music video. The release date of Phase 2 has yet to be announced.

TOKYO MYSTERY CIRCUS Announces Escape Game Based On J-Pop Group Perfume

TOKYO MYSTERY CIRCUS, the world's first and Japan's biggest puzzle-themed theme park, has announced a new escape game centred on the Japanese pop group Perfume. Titled "Escape From The Room Next To Perfume," the game is set to hit the indoor theme park on September 22, 2020.

An escape game is a real-life interactive experience that has players solving puzzles to escape a room. The story of the Perfume game puts players on the same team as Perfume. As players wait in anticipation, an LED display made to look like a window opens to reveal the Perfume members, who greet players and encourage them on their escape. And so begins the game.

There are various items and pieces of information in the room for players to solve the puzzle, including dance poses by Perfume which give hints for the next step. It's an interactive experience that makes it feel like Perfume are really there with you.

Perfume fans can get their hands on a range of exclusive merchandise too, like a sticker set, folder, and message cards. These items will be sold at the TMC GOODS SHOP at Tokyo Mystery Circus as well as the online stores SCRAP GOODS SHOP and Perfume's own A!SMART.

Information

Escape From The Room Next To Perfume

Start Date: September 22, 2020

Location: TOKYO MYSTERY CIRCUS
Address: APM Bldg., 1-27-5 Kabukicho, Shinjuku-ku, Tokyo

Official Website:  https://mysterycircus.jp/perfume/