My Hero Academia Kokeshi Dolls Include Deku, Bakugo, Uraraka, and Todoroki
A cute collection of kokeshi dolls inspired by the characters from the anime series My Hero Academia has been released in Japan.
My Hero Academia is an ongoing manga series by Kōhei Horikoshi's serialised in Weekly Shonen Jump. It's set in a world where 80% of people have special powers known as "Quirks." In the story, people with Quirks aspire to become heroes to protect people and the society they live in. The fifth season of the series' anime adaptation began airing in February, and a new anime film, My Hero Academia The Movie: World Heroes' Mission, is slated for release this year.
Kokeshi Dolls | ¥4,400 Each (Tax Included)
The collection of 8cm-tall cute dolls feature designs of Deku, Bakugo, Uraraka, and Todoroki, all of whom are wearing their iconic Hero suits.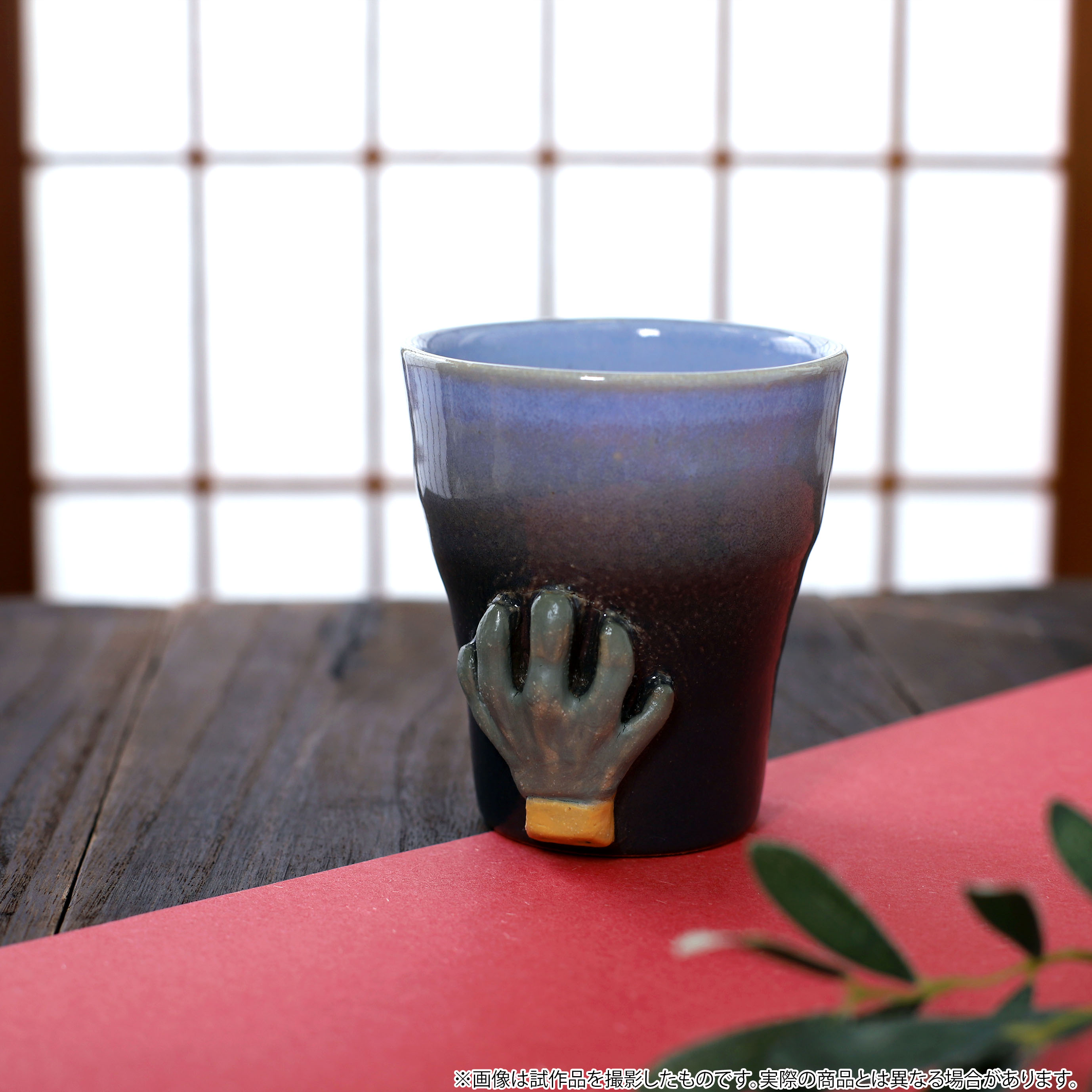 Tomura Shigaraki's Hand | ¥3,300 (Tax Included)
The collection also includes a Shigaraki ware cup inspired by Tomura Shigaraki, a Villain in the series.
Todoroki's Buckwheat Noodle Cup & Chopstick Set | ¥4,400 (Tax Included)
It even includes a set based on Todoroki's buckwheat noodle cup and chopsticks. Now you can enjoy your noodles like him!
Orders for this collection are open in Japan until June 23. You can get them at Animate stores, Animate's online shop, and via Movic.
©︎堀越耕平/集英社・僕のヒーローアカデミア製作委員会
※画像は試作品を撮影したものです。実際の商品とは異なる場合があります。
※商品の発売、仕様につきましては、諸般の事情により変更・延期・中止になる場合が御座います。
RELATED ENTRIES
Eve's Song Bokurano, the 6th Opening Theme for My Hero Academia, Hits Streaming Services

The sixth opening song for the anime series My Hero Academia, Bokurano, was added to all major streaming services on January 8, 2023. The track is performed by popular artist Eve.

Bokurano – Eve

Eve, a longtime fan of My Hero Academia, claims that the episodes in the second cour of the sixth season hold a "special place" in his heart. "The song Bokurano was created to inspire our favorite battered heroes, pushing them to overcome their hardships together," he said. The track features Eve's signature fast-paced guitar along with the singer's powerful voice and sensitive lyrics. Up-and-coming music video creator niL, who previously worked on Eve's Yuseiboushi, provided the jacket art

In the second cour of the sixth season, the protagonist Izuku Midoriya will face the aftermath of the deadly battle seen during the Paranormal Liberation War Arc. The opening shows Deku with an entirely new aura and fans are sure to be shocked by how the series progresses!

Comment from Eve

"I'm happy to announce that I'll be performing the sixth opening theme for the anime series My Hero Academia. 

The song Bokurano was created to inspire our favorite battered heroes, pushing them to overcome their hardships together. 

I have a personal attachment to this series and I'm so honored that I was asked to write a song for it!"

Information

Bokurano – Eve (Digital Single)
My Hero Academia 6th Opening Theme
Release Date: January 8, 2023
Streaming Links: https://tf.lnk.to/Bokurano

My Hero Academia Underwear Now Available from HIPSHOP

A collaboration has been announced between the popular shop HIPSHOP and My Hero Academia, a popular anime series that has just started its sixth season. The new products will be available at HIPSHOP stores nationwide and online starting on November 11, 2022.

The front of each item has a background pattern inspired by the personality of each of the main characters. The back features HIPSHOP's standard up-angle design. Fans of the series won't want to miss out on these unique and colorful items. 

Those who purchase an item from the My Hero Academia series in-store will receive an original HIPSHOP shopping bag. Supplies are limited, so you'll want to hurry! Six designs are available in total, with each available in M, L, and LL. 

Each pair of underpants is made of a quick-drying, stretchy polyester material that keeps the skin feeling dry. As silly as it may seem,  these would make the perfect gift for the anime fan in your life. 

(C)堀越耕平/集英社・僕のヒーローアカデミア製作委員会

My Hero Academia Pop-Up Shop Opens in Tokyo for a Limited Time

My Hero Academia began its sixth season this month, and to celebrate, a special pop-up store will open at Tokyo Solamachi for a limited time. Fans will be able to grab some neat merch from November 5 until December 2, 2022.

Limited-Edition Collaborative Goods

The new merchandise features unique character nametags drawn exclusively for the shop. Fans can grab all kinds of goods, from acrylic pen stands and pins to clear folders and pouches. 

Purchase Bonuses Available

Guests spending ¥1,000 (tax included) or more will be gifted an original illustration card. Ten designs are available, and each card will be given out at random. 

These new products can also be purchased online at the Tree Village site from November 5 at 9:00 until December 2 at 23:59. Note that the purchase bonus is not available for online orders.

For more details, check out the official website!

©堀越耕平/集英社・僕のヒーローアカデミア製作委員会

Information

My Hero Academia Pop-Up Shop

Running: November 5 – December 2, 2022

Venue: Tokyo Solamachi West Yard, 4F, #4

Tree Village (Official TV Shop)

1-1-2 Oshiage, Sumida-ku, Tokyo

Official Site: https://tree-village.jp

Results of Second Japanese Cultural Grand Prix Announced

The five winners of the second Japanese Traditional Culture Grand Prix have been announced! The contest was spearheaded by the Japan Traditional Culture Promotion Project, established in May 2020 as a collaborative effort among companies, associations, and local governments to establish a sustainable framework for the continued development of Japanese traditional culture.

The project is headed by Seiichi Kondou, the Former Commissioner of the Agency for Cultural Affairs. United Arrows Honorary Chairman Osamu Shigematsu serves as Vice-Chairman. Along with Nobuo Yoshida, the 14th generation head of the 400-year-old traditional paper fan store Ibasen, the Japan Cultural Promotion Project began this Grand Prix as a way to honor outstanding works of Japanese culture by companies, organizations, and individuals. Anyone can enter, regardless of nationality, residence, or age. The jury consists of 11 people from various fields, including Richard Collasse, the Chairman of Chanel LLC, and popular model Kozue Akimoto.

Grand Prix Winner

Dustpan x Broom

Luo Qi

Each dustpan is shaped by hand to match the special shape of the Matsumoto broom, which is then dyed with natural Tokushima indigo dye. The broom is the only one in the world made from home-grown broomcorn, and each is made by a third-generation craftsman with years of experience.

Runner-up Prizes

Japanese Lacquer Art – Ether

Takehito Sasaki

[Critique]


Both traditional and innovative. The spirit of Japanese culture and the meaning of this award seem to have taken shape in this work. The zippers do not open. The surface looks like leather, but it isn't. When the lid is opened, the glossy lacquer seems to spread out. My expectations were surpassed. Anyone who sees it or uses it will find themselves lost in imagination, and I'm sure that thinking about that will bring a smile to the creator's face. This beautiful craftsmanship was born from plenty of care and attention. What a pleasant surprise. (Risa Tanaka)

Sake Drinking Set – Japanese nagomi Sake Cups


Nagomi Fujita

[Critique]


There's something about this piece that shares a spirit with Art Nouveau. The delicate plants superimposed on the bright transparent glass are a powerful image. In traditional Japanese nagomi art, the linear appearance of the plants is painted a bit more lightly, but these overlapping layers and shapes resonate and make an impact. The artist used traditional techniques such as lacquer and foil in a subtle manner, while still making the plants look alive. I'd consider this as a modern take on ecology. (Yuko Hasegawa)

Excellence Award


Floating Boat Counter


Masafumi Kodama (Registered Architect with a First-Class License) / Taiki Ishikawa (First Class Carpenter/Registered Architect with a Second-Class License)

[Critique]
The motif that inspired this piece is the traditional Japanese architectural technique of funahijiki. It's an outstanding piece that utilizes practical architectural practices to create a piece of furniture at the center of a home, somewhere that the family relaxes. It brings the beauty of Japanese wood into the modern age. Funahijiki is a technique that has been used in incredible places, such as the Kyoto Imperial Palace and Kojoin Temple. It's graceful and elegant, and not often seen in the current age. (Hidetsugu Horikoshi)


Folding Chair to Assist in Seiza
patol stool SEIZA

Hirayama Daily Goods Shop, Makiko & Kazuhiko Hirayama

[Critique]


The judges liked this folding chair for assisting seiza sitting, as it's something that could be put to practical use right away. It's sure to help people enjoy tatami culture, and will be a big help for people who seldom sit on the floor in this traditional way. The height and size of the chair, as well as its ability to be folded for easy storage, are nice touches. I'd consider this a masterpiece with incredible potential. (Yuji Akimoto)

These pieces of artwork managed to connect traditional Japanese culture with future sensibilities, so give them a look!

Official My Hero Academia Hanko Stamps Released

Japanese hanko stamp shop HANKOS released a new collection of official stamps with character designs from the anime series My Hero Academia on June 22, 2022!

These order-made hanko stamps, which are used in place of signatures in Japan, let you pick your favorite character to be engraved along with your name or a word written in Japanese.

47 Unique Illustrations

3 Fonts Available

Official Hanko Case

There are 47 different illustrations available to choose from including characters like Izuku Midoriya (Deku), Katsuki Bakugo (Dynamight), Ochako Uraraka (Uravity), Shoto Todoroki (Shoto), Neito Monoma (Phantom Thief), Itsuka Kendo (Battle Fist), Tetsutetsu Tetsutetsu (Real Steel), and Shota Aizawa (Eraser Head).

Customers can choose from three different fonts, from more traditional to more cute. If you don't want to use these stamps as a signature, you don't need to add your name! Feel free to add messages like 'OK,' or 'Thank You,' or any other brief comments.

*Add up to 3 kanji, 5 hiragana or katakana characters, or 6 letters from the Roman alphabet.

Fans can choose from a self-inking type of hanko, perfect for signing for packages, stamping memos, marking personal belongings, and more. You can also choose a more official stamp that can be registered for use at almost all banks in Japan. Both types come with an exclusive case featuring Deku, Dynamite, and All Might.

Which character would you want alongside your official signature? 

©堀越耕平/集英社・僕のヒーローアカデミア製作委員会

My Hero Academia Hero's Holiday Fair Begins at Animate

The globally popular My Hero Academia anime series is being featured at the 'My Hero Academia Hero's Holiday Fair' at Animate locations around Japan and online through March 13, 2022.

The My Hero Academia manga series by Kohei Horikoshi has been serialized in Weekly Shonen Jump since 2014, and over 65 million copies have been sold worldwide. The series tells the story of Izuku Midoriya, a boy without superpowers in a world where they have become commonplace. Still dreaming of being a hero, he is scouted by Japan's greatest hero All Might, who chooses Midoriya as his successor. The series celebrated the fifth anniversary of the subsequent anime series last year, spanning five seasons and three films. The sixth season is scheduled to premiere in fall 2022. 


Illustration Card with AR Function

Those spending ¥1,100 or more (including tax) will receive one illustration card with AR functionality (5 varieties) randomly. Products available at the fair include DVDs, books, CDs, Blu-rays, and tons of character-related goods.


Three-sided Case with New Illustration by Character Designer Yoshihiko Umakoshi

Animate Exclusive Bonus Set

Animate Bonuses

New products with newly-drawn designs will be released during the fair, and the Blu-ray and DVD versions of the latest anime film are also on sale now!

©堀越耕平/集英社・僕のヒーローアカデミア製作委員会
©2021「僕のヒーローアカデミアTHE MOVIE」製作委員会 ©堀越耕平/集英社

Results of First Japanese Traditional Culture Grand Prix Announced

With 130 entries submitted from all parts of Japan, the 8 winners of the first Japanese Traditional Culture Grand Prix have finally been announced. The contest was spearheaded by the Japan Traditional Culture Promotion Project, established in May 2020 as a collaborative effort among companies, associations, and local governments to establish a sustainable framework for the continued development of Japanese traditional culture.

Grand Prix Winner: Nakagawa Woodcrafts Hira Studio "Wave" series (left) "YORISIRO" series (right)

The winner of the top prize was Nakagawa Woodcrafts Hira Studio, in which the craftsmen still use a 700-year-old technique to create their famous wooden buckets. These buckets, once used for storing rice and miso, are still used today for a variety of different purposes, from bathing to cooling champagne! In stepping away from their typical works, the Nakagawa Woodcrafts studio created the more freeform "Wave" series, and the name surely fits–each bucket looks too free to have been manmade. The "YORISIRO" series, rather, keeps the natural curvature of the wood. Both are signature pieces of traditional Japanese artisanal culture.

Runner-up: Cubism in Calligraphy "Natural Stance," Atelier Sisyu, Sisyu

Excellent Award: Kyo Braided Cords Sanjiku-Kumiori "Kujaku Kouki," Saiko Ltd., Koichiro Murokado

Excellent Award: Structured System "Kumiko Endurance Wall," Tosa Kumiko Co., Daisuke Iwamoto

Excellence Award: Porcelain "Yuragi" Hiroshi Taruta

Excellence Award: Lacquer Art "Tataeru" Shinsuke Aoki. 

 

Excellent Student Award: Picture Frame "KOZAI" Ryohei Nomura. 

Special Award: Rinku, a group of young female craftswomen from the Toukai region

The Japan Traditional Culture Promotion Project began this contest as a way to honor outstanding works from creators around Japan. The jury consists of 18 people from various fields, including Richard Collasse, the Chairman of Chanel LLC, and popular model Kozue Akimoto. A collection of online presentations and interviews with the winners is planned in future events, and the project aims to help these artists continue to work sustainably. The second round of applications will open in November 2021.

MAN WITH A MISSION Perform My Hero Academia Opening Theme, MV Premieres On YouTube

The music video for MAN WITH A MISSION's new single Merry-Go-Round will be premiering on their official YouTube channel at 18:00 on August 21.

Premieres August 21, 18:00~


 

The song is being used as the opening theme for the second cour of anime My Hero Academia's 5th season, which is currently airing on YTV and NTV.

Merry-Go-Round First Edition

My Hero Academia THE MOVIE: World Heroes was a huge hit, showing in 321 cinemas nationwide and overtaking all previous My Hero Academia box office records by exceeding ¥940 million in just four days.

Merry-Go-Round Regular Edition

The anime is extremely popular overseas, while MAN WITH A MISSION have been focusing both within Japan and abroad, adding to the excitement for the new single.

It has been announced that on the day of the premiere, the members will be chatting with the fans in real-time. You can set a reminder to watch the stream using the official URL. If you're a fan then don't miss this!

©堀越耕平/集英社・僕のヒーローアカデミア製作委員会

Information

Merry-Go-Round

Release: September 9, 2021

<Limited First Edition> (CD+DVD) SRCL-11872~11873 Price: ¥1,500 / Tax Incl: ¥1,650

<Regular Edition> (CD+DVD) SRCL-11872~11874 Price: ¥1,000 / Tax Incl: ¥1,100

<Limited Edition> (CD+DVD) SRCL-11875~11876 Price: ¥1,500 / Tax Incl: ¥1,650

New TV Anime My Hero Academia

Official site: https://www.mwamjapan.info/

Gas Mask Plant Pots Showcased as Part of TENEO's Exhibition Tour

Japanese men's brand TENEO and Shibakusa Pottery, which was founded in 1841 in Hida-Takayama, are set to begin their first exhibition tour on July 9 which aims to make traditional Japanese craftsmanship part of our modern lives as contemporary art.

FULL HAND MADE with HAMAMOTO 

TENEO is rooted in the concept of combining and evolving the differing cultures and backgrounds of Japan and France. Shibakusa Pottery has been producing pottery in Gifu's city of Takayama since the Edo Period and operates on the motto of "Handing down tradition is on the decline; tradition is the continuation of innovation." Both TENO and SHibakusa have come together to launch a project that aims to develop and advance traditional craftsmanship, and so they are opening a series of exhibition pop-up shops beginning at DiEGO Omotesando in Tokyo on July 9 before heading to Discover Japan Lab. in Shibuya PARCO, g GIFT AND LIFESTYLE in Roppoingi Hills, and elsewhere.


Pre-orders for the products to be showcased at the pop-up shop are now available to pre-order online in Japan at TENEO and will be shipped in October. Exhibits include works by the young bonsai master Yusuke Hamamoto, flower arrangements Ayayoshi Ozono who maintains long-time traditional Japanese styles and techniques, and more.


The project will  collaborate with the international tattoo artist Hiro in October as well as many other traditional artists and craftsmen from inside and outside Japan. The pop-up shop also sees the release of the 'GAS MASK POT/VASE.' The purpose of these works is to show people new forms and ways of expressing tradition.

Information

TENEO POP UP  

Location: DiEGO Omotesando
Running: July 9, 2021 – July 24, 2021

Address: Oriental Harajuku 205, 4-17-8 Jingumae, Shibuya, Tokyo

Opening Hours: 13:00-18:00 (Wednesday to Saturday only)
Official Website:  https://www.di-ego.net

Location: Discover Japan Lab.
Running: July 30, 2021 – August 5, 2021

Address: 15-1 Udagawacho, Shibuya, Tokyo

Opening Hours 11:00-20:00
Official Website: https://shibuya.parco.jp/shop/detail/?cd=025804

Location: g GIFT AND LIFESTYLE
Running: August 6, 2021 – End of August 2021

Address: Roppongi Hills HILLSIDE B1F, 6-10-2 Roppongi, Minato-ku, Tokyo
Opening Hours: 11:00-21:00
Official Website: https://g-roppongi.jp



Project Details: https://prtimes.jp/main/html/rd/p/000000003.000068928.html

TENEO Official Website: https://teneo.work

This Kamen Rider Kokeshi Doll Collection is Crafted With Traditional Japanese Techniques

Hikidashi released its third collection of Kamen Rider design kokeshi dolls on Tuesday as part of Usaburo Kokeshi's character doll line-up.




Kamen Rider Kokeshi: Kamen Rider 2 by Usaburo Kokeshi

Kamen Rider Kokeshi: Shocker by Usaburo Kokeshi

Kamen Rider Kokeshi: Black by Usaburo Kokeshi

Showa Kamen Rider Kokeshi

Usaburo Kokeshi is a kokeshi doll maker that first opened in 1950. Its workshop is based in Shinto, a village in Gunma Prefecture. This third collection in its Kamen Rider Kokeshi series includes wooden palm-sized versions of Kamen Rider 2, Shocker, and Black, all of which are handmade individually with love and care.

The dolls feature all the little details of the characters carved naturally from the wood from the masks and belts to each of their outfits. You can feel the attention to detail poured in from the craftsmen imbued into every part of the dolls.

Information

Showa Kamen Rider x Usaburo Kokeshi
Pre-Orders: June 29, 2021

These Bangles Are Made From Edo Kiriko Cut Glass Bottles

GLASS-LAB released their new GLASS-LAB NEW PRODUCT "WA" collection of bangles made from Edo Kiriko cut glass bottles on their official website on July 1.

GLASS-LAB NEW PRODUCT "WA" Sustainable Clear | ¥18,370 (Tax Included)


GLASS-LAB NEW PRODUCT "WA" Sustainable Black | ¥18,370 (Tax Included)


GLASS-LAB NEW PRODUCT "WA" Sustainable White | ¥18,370 (Tax Included)


GLASS-LAB NEW PRODUCT "WA" Sustainable Green | ¥18,370 (Tax Included)


GLASS-LAB was opened by the Shiina family in 1950 in Koto, a city known for the production of Edo Kiriko, a traditional type of Japanese glassware. The owner eventually passed the factory onto his sons. It is now run by Takayuki Shiina who is highly skilled at sandblasting, so much so he can cut glass to a fine 0.09mm.

This new collection was made in collaboration with designer Yukio Fujita of 'design shop YU.'

My Hero Academia Wind Orchestra Concert Announced in Tokyo

After a successful run back in August 2019, the My Hero Academia themed wind orchestra concert is set to return this year with a brand new show at Tokyo Metropolitan Theatre's Concert Hall on July 17.

Yuki Hayashi (Composer)

Daiki Yamashita (Izuku Midoriya)

Nobuhiko Okamoto (Katsuki Bakugo)

My Hero Academia is an ongoing manga series by Kōhei Horikoshi's serialised in Weekly Shonen Jump. It's set in a world where 80% of people have special powers known as "Quirks." In the story, people with Quirks aspire to become heroes to protect people and the society they live in. The fifth season of the series' anime adaptation began airing in February, and a new anime film, My Hero Academia The Movie: World Heroes' Mission, is slated for release this year.

The performance will see orchestral renditions of tracks by Tokyo Kosei Wind Orchestra that have been carefully selected from My Hero Academia's OST, which was originally composed by Yuki Hayashi. This will include popular songs instantly-recognisable to fans such as You Say Run and Watashi ga Kita!!. Hayashi himself will be present at the concert to talk about the songs, and there will even be a talk with Deku and Bakugo's voice actors Daiki Yamashita and Nobuhiko Okamoto.

Information

My Hero Academia Wind Orchestra Concert 2021

Date: July 17, 2021

Times: Doors 13:00 / Start 14:00

Venue: Tokyo Metropolitan Theatre Concert Hall

Ticket Release Date: July 3, 2021
Buy Tickets: http://heroaca-concert.jp