KIRBY's DREAM FACTORY Pop-Up Shop Opens at Ikebukuro PARCO
Kirby fans won't want to pass up the chance to visit the KIRBY'S DREAM FACTORY pop-up shop that will open at PARCO FACTORY on the 7th floor of Ikebukuro PARCO in Tokyo from August 13 to September 5.
Inhale this collection of original Kirby merchandise
Kirby Plushie | ¥2,420 (Tax Included)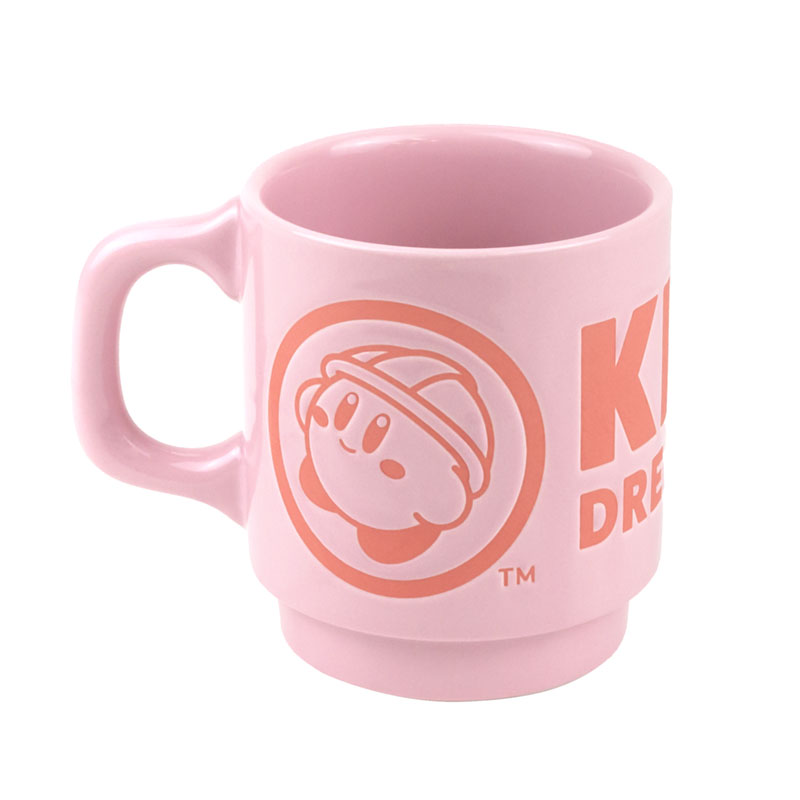 Mug | ¥1,650 (Tax Included)
Tote Bag | ¥1,650 (Tax Included)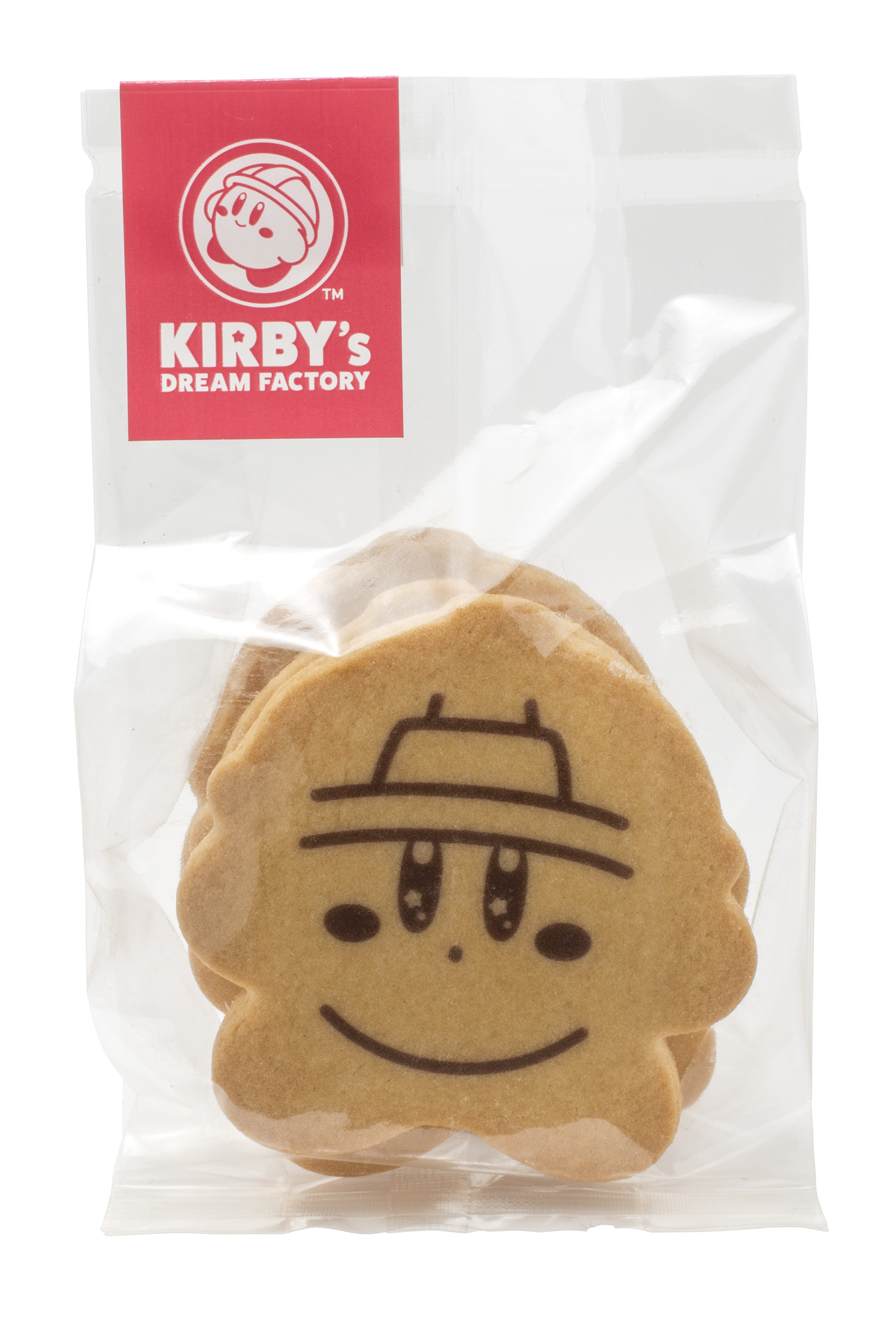 Kirby Cookie | ¥540 (Tax Included)
Pouch (Small) | ¥1,100 (Tax Included)
Craft Tape | ¥825 (Tax Included)
Photospot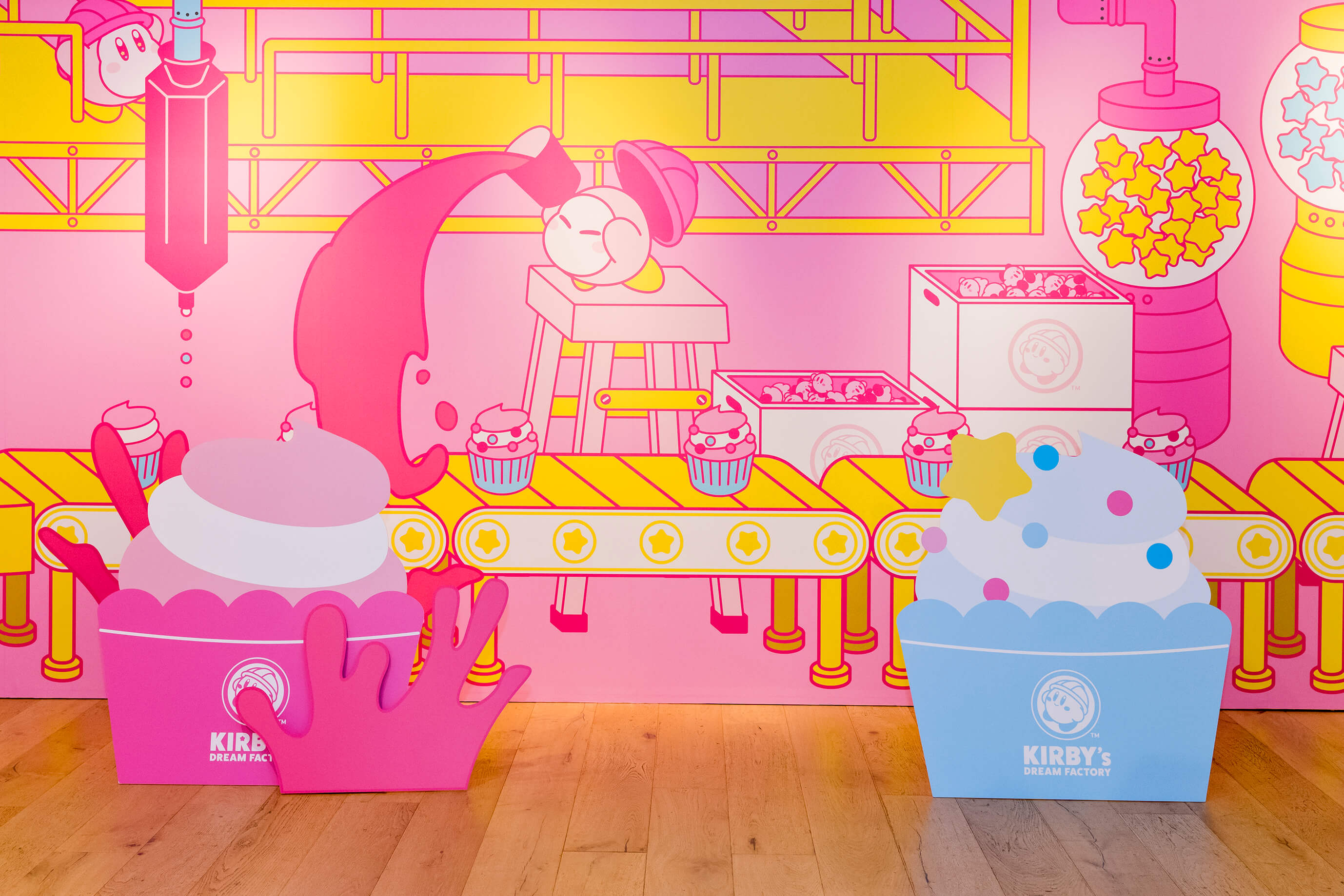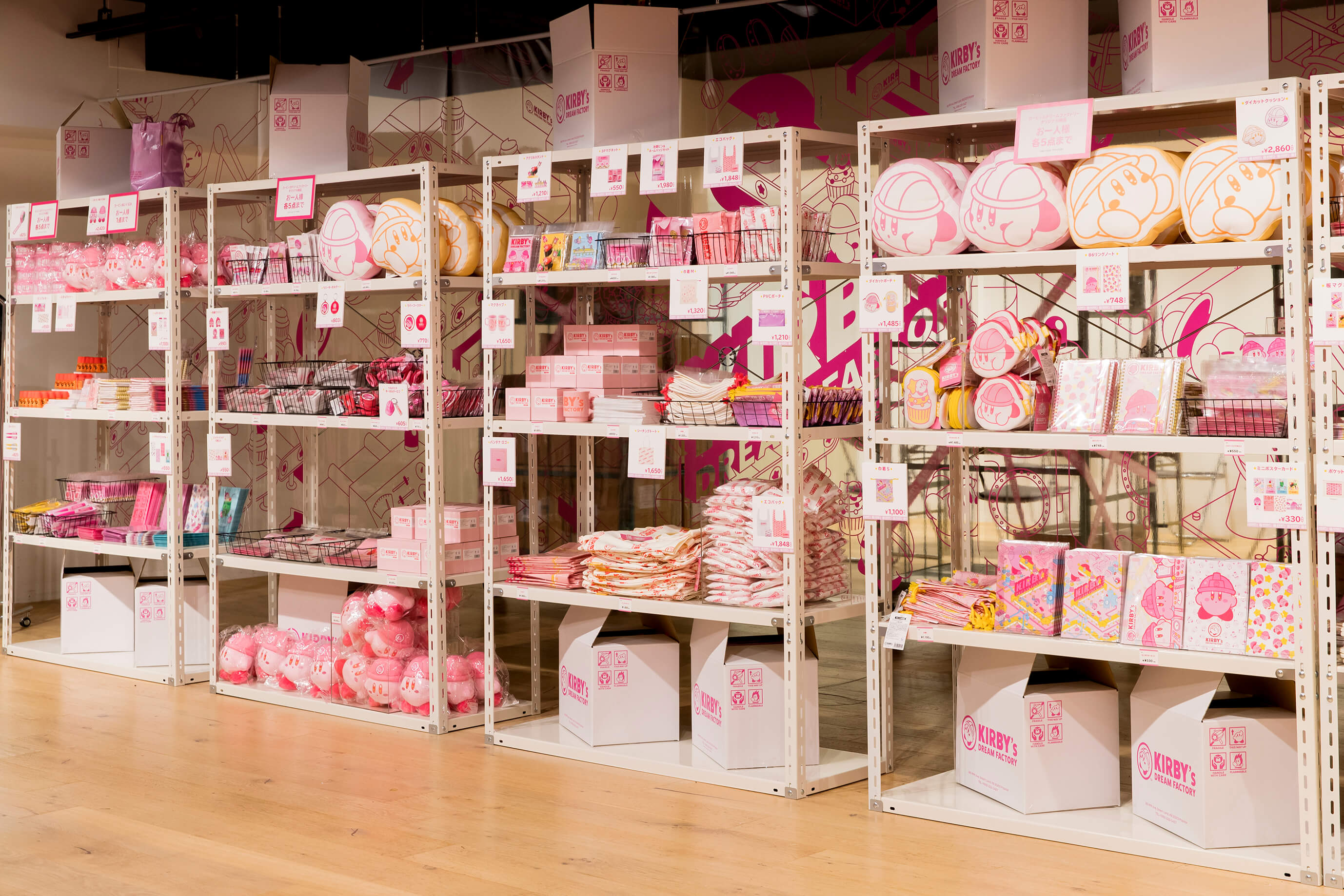 Virtual Factory Experience
Price: ¥700 (Tax Included)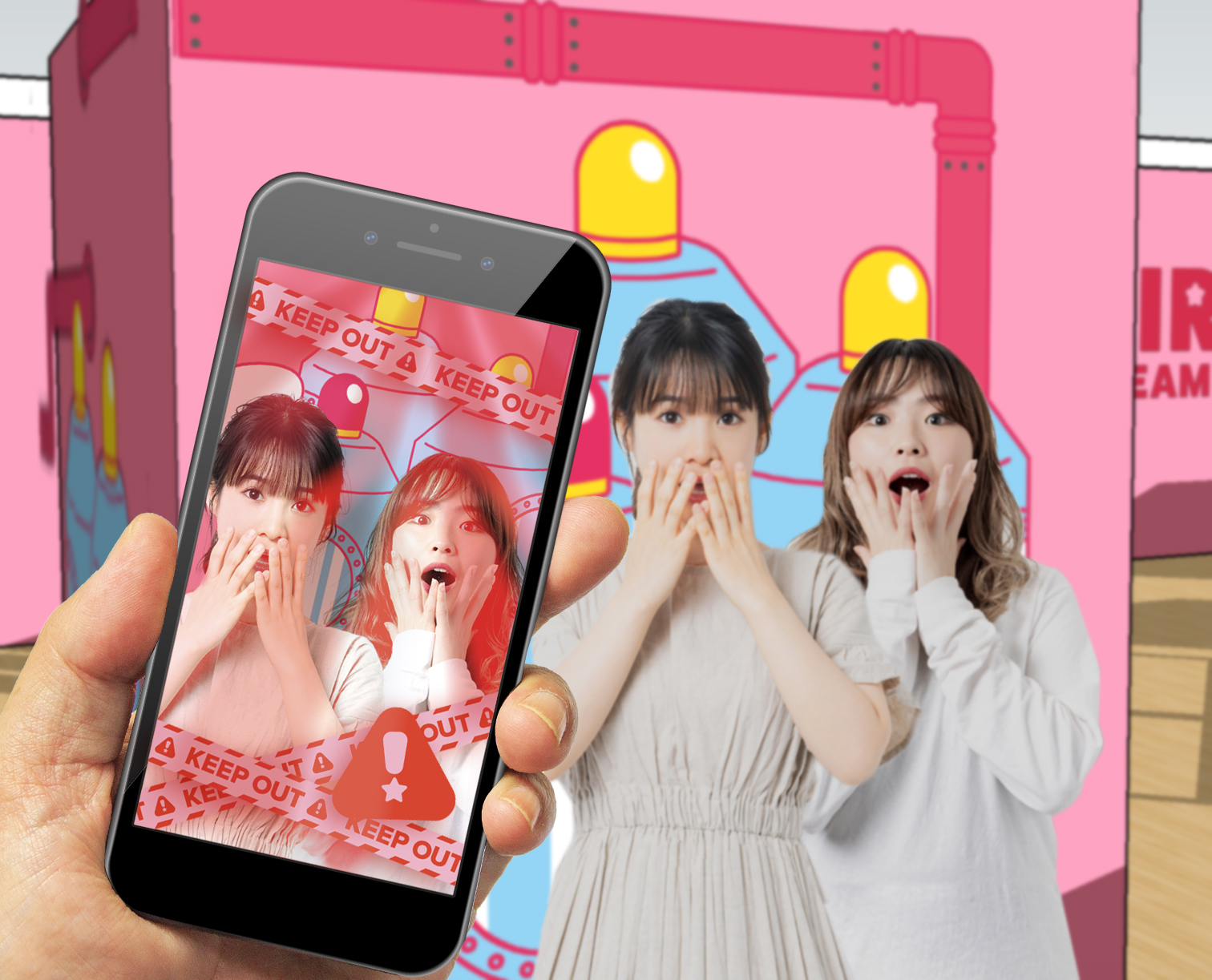 Enter the factory virtually on your smartphone
Free poster
Kirby's Dream Land is a video game developed by HAL Laboratory and published by Nintendo. First released in 1992 for the GameBoy, the game has been released in a variety of game genres. There are 34 titles in the series to date, with the latest, Kirby Fighters 2, dropping in September 2020 for the Nintendo Switch.


The concept of KIRBY's DREAM FACTORY is lots of Kirby and Waddle-Dee working in a sweets factory making pink sweets. Fans of the franchise can get their hands on over 100 pieces of exclusive merchandise while watching Kirby and Waddle-Dee hard at work. There's also a photo spot where you can snap a picture next to a working conveyor belt. The pop-up shop is also running virtually online with a range of exclusive virtual features.
Don't miss the chance to visit the pink-coloured KIRBY's DREAM FACTORY in Tokyo.

※ ゲームボーイ、Nintendo Switch は、任天堂株式会社の商標です。
© Nintendo / HAL Laboratory, Inc.
RELATED ENTRIES
KIRBY'S DREAM FACTORY Pop-Up Shop to Open at Nagoya PARCO

Everyone's favorite pink ball is coming to Nagoya! The KIRBY's DREAM FACTORY pop-up shop, previously appearing in Osaka, Shizuoka, and Tokyo, will open in Nagoya PARCO from October 22 until November 8, 2021.

Adorable Original Merchandise Overview

Kirby Plushie: ¥2,420 (Tax Included)

 

Mug: ¥1,650 (Tax Included)

 

Kirby Cookie: ¥540 (Tax Included)

 

Craft Tape: ¥825 (Tax Included)

*Images for promotion only. Designs may differ.

*Product prices subject to change.

*Number of items for sale limited.

Photo Spot

Virtual Factory Experience Ticket: ¥700 (Tax Included)

Limited-Edition Poster

The Kirby franchise began in 1992, when the first title was released for the GameBoy. Since then, a number of titles have been released starring the adorable pink orb, with 34 Kirby games released to date! The latest in the series, Kirby Fighters 2, released in September 2020 for the Nintendo Switch.

KIRBY's DREAM FACTORY is an interactive pop-up experience, where Kirby and Waddle-Dee work together in a sweets factory. Visitors can take photos with their favorite character next to a working conveyor belt, and by holding up a smartphone to the QR code, a number of cool visuals will pop up! Over 100 pieces of exclusive merchandise will be on sale, and everyone who participates in the event will receive a limited-edition poster as a gift.

 

For those who can't make it to Nagoya PARCO, don't worry: the online store will also offer plenty of limited-edition Kirby goods!

*Game Boy and Nintendo Switch are trademarks of Nintendo.

© Nintendo / HAL Laboratory, Inc.

Nihonbashi Art Aquarium Museum Closes for Renewal and Relocation

The Nihonbashi ART AQUARIUM will be closed on September 26 2021 to make way for new exhibits and works. The museum is scheduled to be relocated in the first half of 2022.

The ART AQUARIUM Museum opened in Nihonbashi, Tokyo on August 28 202 with the concept of "a museum where life dwells." This will be the largest renewal in the history of the museum Museum, opened by writer and general producer Hidetomo Kimura, with the addition of more exhibits and new and improved interactive areas.

The Nihonbashi Art AQUARIUM Museum opened alongside the 2020 Tokyo Olympics and Paralympic, with the expectations that visitors would come from both within Japan and overseas, thanks to the exhibitions which easily explain and represent Japan's proud traditional culture and performing arts, but due to Covid restrictions, foreign tourists are still unable to enter the country. Despite this, the Museum saw many customers and with the closing of the Olympic and Paralympic Games, the museum will be closed in preparation to relocate to the new ART AQUARIUM. If you want to see the Nihonbashi location for yourself then this is your last chance!

In addition, the "ART AQUARIUM" digital tour is being held from September 12, allowing you to appreciate the Museum in a digital format until the reopening.

Make sure to check out the Nihonbashi ART AQUARIUM while you have the chance!

Information

ART AQUARIUM Museum

Address::1-3-9 Nihonbashihonchō, Chuo-ku, Tokyo

Opening Hours: 10:00~19:00 (L.A 18:30)

Official Site: https://artaquarium.jp

First 'Diamond Skytree' Photo Event to be Held at Sunshine 60 Observation Deck in Tokyo

The SKY CIRCUS Sunshine 60 Observatory in Ikebukuro, Tokyo, will hold its first 'Diamond Skytree' photography event on October 18, 2021, with another viewing on October 20. These events will have guests up early, beginning just after 6:00AM! This is when the sun will overlap with the very tip of Tokyo Skytree in the east, and is an extremely rare sight that can only be seen a few days each year.

From sunrise to 'Diamond Skytree' (Taken from the Sunshine 60 Observation Deck)

The best way to experience this once-in-a-lifetime event is to stay at the Sunshine City Prince Hotel, where you can also enjoy a night-view photo session the night before. It also means there won't be any rushing to the observatory in the wee hours of the morning! Visitors will also be able to hear a talk from night-sky photographer Hiroyuki Narisawa on how best to photograph 'Diamond Skytree.'

Information

SKY CIRCUS Sunshine 60 Observation Deck – 'Diamond Skytree' Photo Event

Dates: October 17-18, October 19-20

Reservations Open: September 7, 11:00 on official website.

Details: https://sunshinecity.jp

French Artist Jean Jullien Provides Main Visual for Shibuya PARCO Art Week 2021

Last year's Shibuya PARCO Art Week was met with incredible fanfare, and the 2021 event is now set to begin on September 17! This year, acclaimed French artist Jean Jullien is in charge of the main visual for the showing.

The exhibition will be held at NANZUKA 2G, located on the 2nd floor of Shibuya PARCO, as well as within the PARCO MUSEUM TOKYO on the 4th floor.

Shibuya PARCO Art Week 2021 Features

Martin Margiela: In His Own Words

© 2019 Reiner Holzemer Film – RTBF – Aminata Productions

#HotelKawashima

Kensaku Kakimoto Exhibition 'Devoting Time' Collaboration with Luke Bubb, Piotr Stopniak

mono100 x Natsuki Kurachi POP UP

Nori Okawa Solo Exhibition 'Good Boy, More Drunk'

Hikaru Ichijo Exhibition 'CHIDORI ASHI,' with a motif of 'people who are carried away by alcohol'

Mariko Enomoto Solo Exhibition 'Moments,' depicting the fluctuations of daily life

Emi Ozaku Solo Exhibition 'Good something for you'

Exhibition of Tetsuji Aoyama's works, '21XX A Future Odyssey ~Someday in a Hundred Years~

Exclusive collaboration products by VOILLD x FACE on sale

Shun Komiyama Photo Exhibition 'The Wind Responds,' by MIDORI.so Gallery

A group exhibition '' DONOKO? '' Portrait series Curated by TOKYO URBAN ART

"Welcome back to your "Home Position" – Selecting art for the interior based on 'likes'





At 'WHITE CINE QUINTO' on the 8th floor of Shibuya PARCO, visitors can see a powerful documentary film about Martin Margiela, Martin Margiela: In His Own Words. Also on the 8th floor, a hands-on exhibition titled #HotelKawashima will feature Akira Kawashima of the comedy duo Kirin becoming the manager of a hotel. The comedian's voice will also be used for the in-house announcements throughout Shibuya PARCO.

An ART PASSPORT, distributed by the gallery and other stores throughout the complex, contains plenty of information about the events throughout the museum, as well as exclusive special offers. Be sure not to miss the interview with Jean Jullien!

Jean Jullien Exhibition「PAPER PEOPLE」/「POCKET PARENTS」

©Jean Jullien Courtesy of NANZUKA

©Jean Jullien Photo by Shigeru Tanaka Courtesy of NANZUKA

©Jean Jullien Photo by Shigeru Tanaka Courtesy of NANZUKA

Jean Jullien's solo exhibition "PAPER PEOPLE," curated by NANZUKA, will be held at the PARCO MUSEUM TOKYO on the 4th floor, and will depict the creative process of the artist through the medium of paper. Jullien, who has a deep knowledge and love of Japanese manga culture, is sure to bring some charm and comedy to the showing, as is typical of his style. The artist, from Brittany in France, has always been inspired by Japan, and also by the natural beauty of his homeland. Each of the nearly 50 works in the exhibition were created during the Coronavirus pandemic, and 25 special screen prints will be on sale via lottery, both at the event and online.

In the "POCKET PARENTS" exhibition at NANZUKA 2G on the 2nd floor of the complex, Jullien's upbringing and experiences as a parent are expressed in a hilarious story about aging and responsibility. Compared to "PAPER PEOPLE," this offers a different perspective from the artist, which visitors can learn more about in his interview.

JoJo's Bizarre Adventure Theme Park Opens in Tokyo for Limited Time

Fans of JoJo's Bizarre Adventure will now be able to experience the first five anime arcs at a limited time theme park opening in Ikebukuro Sunshine City's Namjatown! The event, created by Bandai Namco Amusement, will be open from September 18 until October 13, 2021. JOJO WORLD has already been held in locations across Japan, starting in Yokohama in March 2021 before moving to Osaka and Fukuoka.

Original Merchandise

Acrylic Keychain (5 designs): ¥1,800 (Tax Included)

Acrylic Badge (10 designs): ¥750 (Tax Included) *Random pack

Sticker Vol.2 (21 designs): ¥350 (Tax Included) *Random pack of 2

Ribbon Scarf Vol. 2 (5 designs): ¥1,800 (Tax Included)

Round Plushie Vol. 2 (5 designs): ¥1,000 (Tax Included) *Random

Souvenir Biscuits: ¥850 (Tax Included)

Wobbly Iggy Glass: ¥1,200 (Tax Included)

Special Food Menu

Stone Mask Omurice: ¥1,300 / Giorno's Favorite Pudding: ¥1,200 (Tax Included)

Iggy's Donuts: ¥650 (Tax Included)

Stone Free String Lottery Minigame

Prize: Multi-purpose Cloth (1 design)

Prize: Pin (4 designs) *Random

Prize: Sticker (7 designs) *Random

Standee Panel Display

Special tarot cards from the 'Joestar and Company World Tour' attraction

All participants in the 'Let's Go to the Manga Artist's House' attraction will receive a Pink Dark Boy notebook

'The Passione Team Assignment Suitability Diagnostic Test' attraction awards a random sticker (13 designs) to each guest

'Memeta! Ripple Roulette Minigame' Prize A: Multi-purpose cloth (2 designs) / Prize B: Acrylic Stand (10 designs) / Prize C: Scene Photo Bromides (20 designs, 2 given at random)

DIO's 'You're Watching Me, aren't you? Minigame' Prize A: Cushion (2 designs) / Prize B: Pin-back Button (10 designs) / Prize C: DIO Postcard (15 designs) *Random

Exhibition / Photo Spot

*There are a limited number of products and prizes. We apologize for any inconvenience this may cause.





The original goods available at the theme park will feature illustrations of Jonathan Joestar, Joseph Joestar, Jotaro Kujo, Josuke Higashikata, and Giorno Giovanna, as well as 10 new Chimi Chara drawings of the characters by illustrator Yupon.

Seven new products will be available at the Tokyo opening, including a new collection of ribbon scarfs and round plushies. A special exhibition will look back at the anime series, and a new minigame, the 'Stone Free Thread Lottery' will even offer original prizes!

For those unable to make it to the event, the NAMCO PARKS Online Store will begin selling these original goods nationwide starting September 18. After the Tokyo event concludes, the theme park will move to Miyagi Prefecture from October 22 until November 28, and to Aichi Prefecture from October 29 until November 28.

©荒木飛呂彦&LUCKY LAND COMMUNICATIONS/集英社・ジョジョの奇妙な冒険THE ANIMATION PROJECT

SEGA Taiyaki Ikebukuro, Akihabara Stores Reveal Second Collaboration with Chiikawa

GENDA SEGA Entertainment's SEGA Taiyaki Ikebukuro and Akihabara stores have announced a second Chiikawa collaboration, the 'ChiiKawayaki' Taiyaki.  The series will feature a Bunny and ChiiKawa design, in addition to the reversible Tuxedo design from the first collaboration. Customers who purchase any of the 'ChiiKawayaki' products will receive a free collaboration badge! (※Random design)

 

ChiiKawayaki

Front: Bunny

Back: ChiiKawa

ChiiKawayaki: Premium Cream or Chocolate:¥600 each (Tax Incl.)

※Shown images are samples.

Novelties

Original Can Badge 2nd Series: 6 Designs (Random)

※Limited in quantity.

※Shown images are samples and may differ from the final product.

ChiiKawa is a popular manga that is serialized on Twitter by illustrator NAGANO. The comic depicts the daily life of the ChiiKawa's and has become known for its soft artwork, heartwarming story, and occasionally, some contrasting darkness.

SEGA Taiyaki stocks popular food products from the Taiyaki brand Yokohama Kuriko-An, which has 31 stores throughout the Kanto region. They also collaborate with games and characters to produce Collaboration Taiyaki.

The second ChiiKawayaki collaboration will satisfy both your eyes and your stomach!

©nagano

Baumkuchen Specialty Shop Katanukiya Offers Limited-Edition Panda Cake at New Location

On September 1, Baumkuchen specialty shop Katanukia opened its second location on the second floor of Tokyo Solamachi, beneath Tokyo Skytree. These traditionally German cakes are extremely popular in Japan, and using a cookie cutter can transform them into works of art! To commemorate the new shop, the Tokyo Solamachi location will sell a limited-edition Panda Baumkuchen that is almost too cute to eat.

Panda Baumkuchen

Starry Sky Panda Baumkuchen: ¥594 (Tax Included)


 

Starry Sky Panda Baumkuchen & Drawstring Bag Set: ¥1,815 (Tax Included)

The special Starry Sky Panda Baumkuchen is made from soft, moist cake, and depicts an adorable panda character ready to gaze at the night sky from Tokyo Skytree, the tallest tower in the world. Children and adults alike will enjoy its gentle milk flavoring.

The Starry Sky Panda Baumkuchen & Drawstring Bag Set includes the signature Baumkuchen, the Starry Sky Panda Baumkuchen, Panda shortbread, and an adorable bag. There will only be 100 of these sets available, so grab one before they're gone!

Is Baumkuchen popular in your country? How would you like to try these cute sweets in Tokyo?

CAPCOM vs. Tezuka Osamu CHARACTERS' Exhibition Coming to Ikebukuro PARCO

Originally held as a special exhibition at the Osamu Tezuka Manga Museum in Takurazuka, the CAPCOM vs. Tezuka Osamu CHARACTERS' Exhibition is coming to the Kanto Region for the first time starting October 1. The event will be held on the 7th floor of Ikebukuro PARCO until October 18, 2021.

The collection features characters from Tezuka's many manga works, and pits them against many popular characters from Capcom properties, including Street Fighter, Resident Evil, Monster Hunter, and more. Seeing popular personalities from Astro Boy and Black Jack with these modern video game characters is quite a sight!

This year's event will feature new main event illustrations, new Devil May Cry and Ace Attorney exhibits, and an updated layout.

In addition to the products previously sold in Takarazuka, new merchandise will also be available for purchase at the venue.

©CAPCOMCO.,LTD.ALLRIGHTSRESERVFD.

©TEZUKAPRODUCTIONS

Information

CAPCOM vs. Tezuka Osamu CHARACTERS' (Dash)

Running: October 1 – October 18, 2021 (11:00-20:00)

Where: PARCO FACTORY (Ikebukuro PARCO 7F)

Official Site: https://art.parco.jp/parcomuseum/detail/

The Westin Tokyo Hotel to Offer Premium Autumn Parfaits for Limited Time

Three delicious desserts are coming to The Westin Tokyo for a limited time! Beginning October 1, visitors to the hotel can enjoy a collection of premium parfaits filled with seasonal ingredients and western liquors unique to the executive bar, simply named The Bar. These will be available until November 28, on Friday, Saturday, Sunday and holiday nights only.

Chocolate Parfait with Figs and Red Berries

Chestnut and Apple Parfait

Chestnut and Hazelnut Mont Blanc Parfait

The chocolate parfait includes whole figs and bright red berries, and is finished with rich port. Calvados was added to the Chestnut and Apple Parfait, allowing guests to enjoy a refreshing combination of nuts, fruits, and mascarpone. The Mont Blanc Parfait includes a fragrant rum from Martinique, and has a richer dessert flavor.

The executive pastry chef carefully layers each parfait by hand, and these unique treats combining flavors of both east and west can only be found at The Westin Tokyo!

Information

Premium Autumn Parfait

Available: October 1 – November 28, 2021 (Only available Friday, Saturday, Sunday & Holidays)

Hours: 16:30-20:00

Price: ¥3,000 each (Tax and Service Charge Included)

Location: Executive Bar "The Bar" (1F)

Reservations: 03-5423-7285

Official Site:www.westin.com

Nature-filled Digital Detox Cafe HANARIDA Opens in Harajuku

Zoomers are used to life with their smartphones and computers. While life certainly is more convenient being able to connect instantly with your friends, have you ever felt a certain emptiness despite this? According to the Ministry of Internal Affairs and Communications, young people in their 20s spend approximately four to five hours looking at screens per day. However, sometimes, it can be nice to put down your phone and enjoy a cup of tea with your friends in front of you. With those thoughts, the HANARIDA Harajuku cafe open on August 8 2021. The hidden cafe is filled with flowers and greenery, aimed at adults. Here you can enjoy a quiet time away from the bustle of the city, relaxing with a cup of dry fruit-infused herbal tea.

Every sunday is a digital detox day, meaning that smartphones and laptops are banned in the cafe. You can leave your phone with the staff to receive a free drink. With the comfy interior and a selection of board games, conversations will flow naturally to create a home-like space, even without technology

The flowers and trees in the cafe, which was decorated by a professional flower artist, are all real. The atmosphere changed based on the time of day – the sunshine lights up the cafe while the warm lights make for a relaxing evening. You won't get tired of this cozy space! 

Experience relaxation away from the busy city while watching the flowers bloom throughout the day, as you puff on a dried fruit Hanakemuri hookah. The hookah used by HANADIRA is both nicotine and tar free, meaning they can be enjoyed by non-smokers. 

Their drink selection for Valentine's day 2021 was a huge hit on social media, particularly the Sakicha dry fruit tea. The tea is now available on the menu, so make sure to try it for yourself!

Information

HANARIDA Harajuku

Opening Date: September 8 2021 

Opening Hours: 11:30 ~ 24:00 (No regular holidays)

※Closes at 20:00 until September 12 due to the current state of emergency declaration.

Address: Section L Pop-up House 2F 4-27-2, Jingumae, Shibuya, Tokyo 

Seven minute walk from JR Harajuku Station

https://goo.gl/maps/bXVEsW735gHT7kZD9 

※Under 20s are denied entry to the cafe

Official Site: https://hanarida-official.com/ 

Popular Character Chiikawa Gets Large-Scale Exhibition at Hiroshima PARCO

Illustrator Nagano's popular character Chiikawa is coming to Hiroshima PARCO FACTORY (6F) from September 10 until September 26. Chiikawa no Mori will be the first large-scale exhibition for the tiny mouse and friends.

Guests to the venue will enter into a world taken over by the characters, and will be able to see a special movie made for the event, enjoy a Chiikawa photo booth, and more. Visitors will also be able to experience pulling weeds, as is mentioned so often in Chiikawa's comics, and write messages to the characters.

Entrance photospot

Chiikawa Diagnosis

Trick art

Weed-pulling game

Bye Bye photospot

Message board

Entrance ticket pochette bag bonus

Weed-pulling game stickers

Exclusive shopping bag for customers spending over ¥2,200 (Tax Included)

Chiikawa x Hiroshima Toyo Carp Exclusive Merchandise

A5-size Sticker Sheet: ¥880 (Tax Included) / Face Towel: ¥2,200 (Tax Included) / Tote Bag: ¥2,970 (Tax Included)
 

Acrylic Stand & Pin from Capsule Machine (6 varieties): ¥400 per try (Tax Included)

Cap (2 designs): ¥3,960 each (Tax Included)

T-shirt (3 designs): ¥3,190 (Tax Included)

Exclusive Chiikawa no Mori Postcard Book: ¥1,430 (Tax Included)

The event will feature a special collaboration with the Hiroshima Toyo Carps baseball team, with crossover goods only available during the exhibition. Other commemorative items, including a postcard book with visuals drawn specifically for the event, will be on sale at the goods corner.

Are you a Chiikawa fan? What message would you like to leave for the characters?

Information

Chiikawa no Mori

Running: September 10 – September 26, 2021

Location: Hiroshima PARCO (6F)

10-1 Hondori, Naka-ku, Hiroshima

*Goods corner located on 4F of the main building (only visitors with tickets will be admitted.)

Buy Tickets: https://eplus.jp/chiikawa/

*If there are openings on the day of the event, tickets will be sold at the venue.

*Please note that this information is subject to change.

Event Details: https://art.parco.jp/hiroshima/detail/?id=681

Official Site: https://art.parco.jp/

Hankyu Men's Chooses Comedian Eiko Kano as Face of New Collection

Comedian and singer Eiko Kano has been chosen as the new icon for Hankyu Men's 2021 collection. The new concept, "WELCOME TO THE NEW WORLD ~RESPECT FOR THE NORTH~," is heavily inspired by life in the north, and the collection will feature a variety of useful products and services from fashion to lifestyle.

PERFECT LOVE~HANKYUMEN'S VER~




With a humor that transcends age, Eiko Kano has been appointed as the new icon for Hankyu Men's 2021 collection, in the hopes that he can raise people's spirits during the COVID-19 pandemic. In addition to the visuals, an original music video has also been released to convey the northern theme.

Kano originally debuted as the lyricist and composer for band 50TA as a prank segment on popular TV Asahi variety show London Hearts. His first album hit #9 on the Oricon charts, with the most popular track being PERFECT LOVE. His new arrangement of the song, PERFECT LOVE HANKYU MEN'S 2021AW Version, was made for this new collaboration.