Video Distribution Service dTV Announces Viewer Rankings for First Half of 2021
Streaming service dTVⓇ has announced its overall viewer ranking for the first half of 2021. Did your favorite shows make the cut?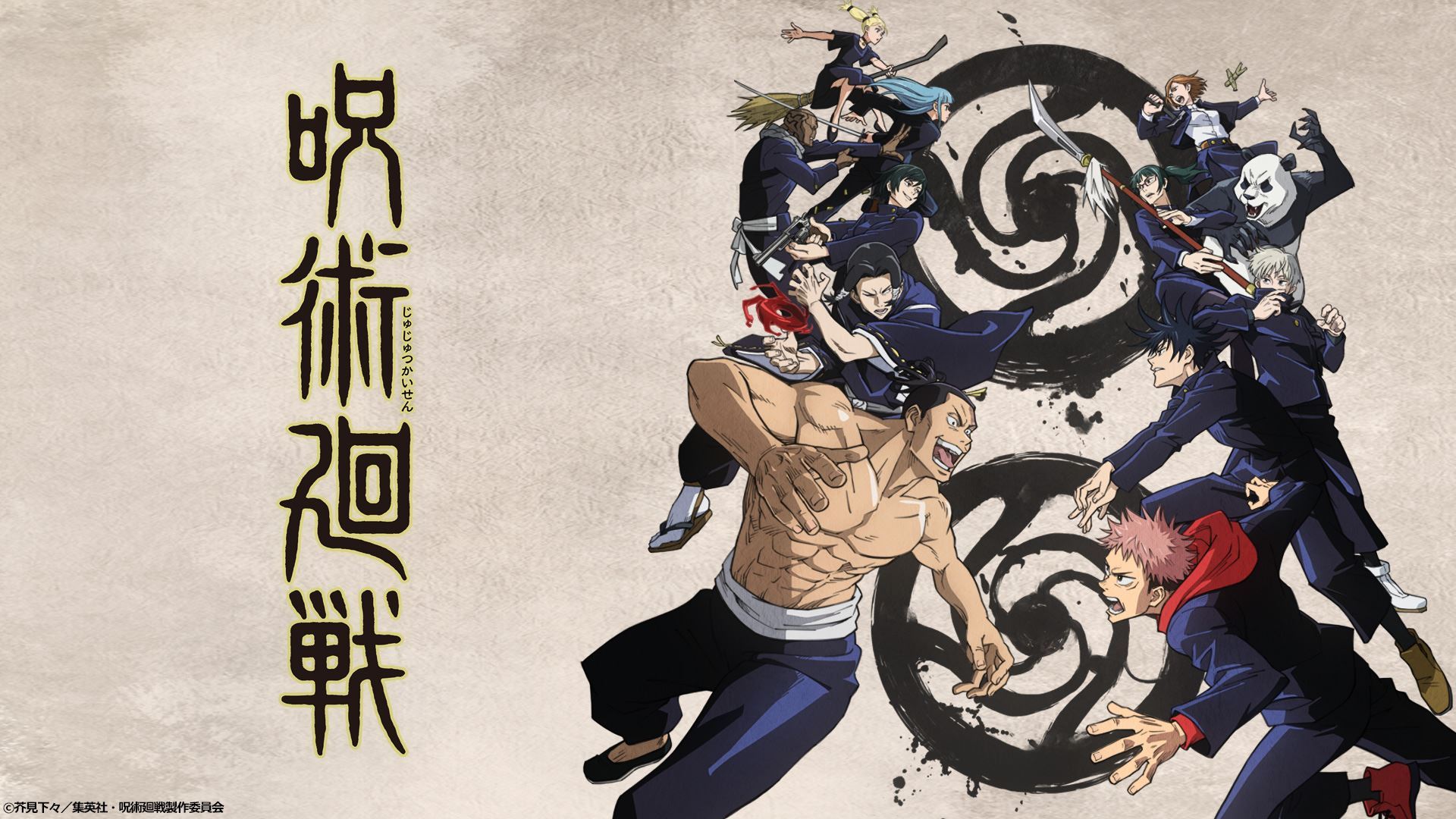 Jujutsu Kaisen
Tokyo Revengers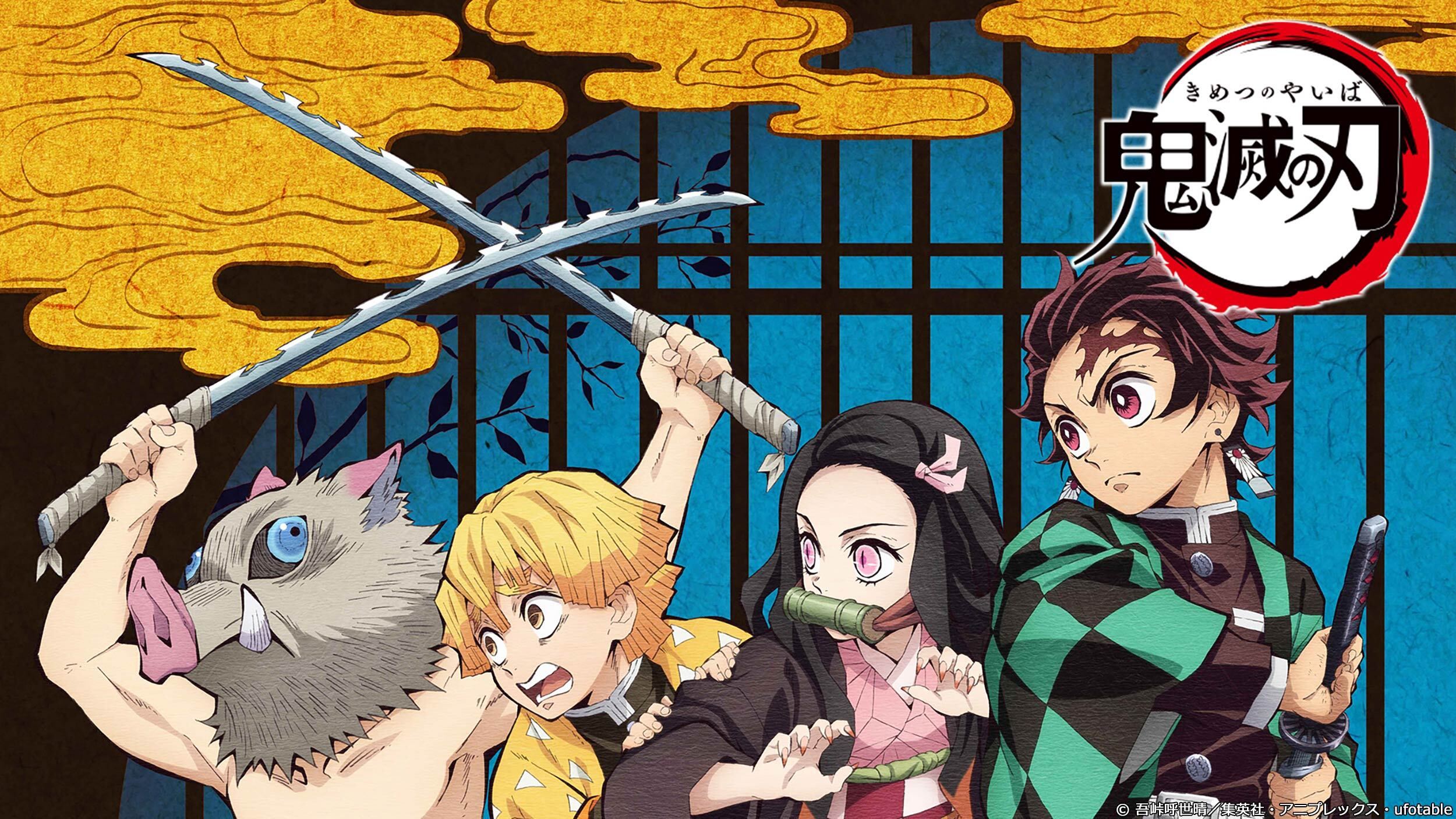 Demon Slayer: Kimetsu no Yaiba
Attack on Titan The Final Season
Kimetsu Academy 
dTV First Half Viewer Ranking 2021
Jujutsu Kaisen

(Anime) 

Detective Conan: The Scarlet Bullet

(Anime Film)

Tokyo Revengers

(Anime)

Demon Slayer: Kimetsu no Yaiba

(Anime)

Attack on Titan The Final Seaso

n (Anime)

Furuhata Ninzaburo

Season 1 (Drama)

Detective Conan

(Anime)

Alita: Battle Angel

(Western Film)

Kimetsu Academy

(Anime)

BTS JAPAN OFFICIAL FANMEETING VOL.5 [MAGIC SHOP] (Special)

The first and second seasons of Tozaburo Furuhata are no longer available. Season 3 is out now. 
Pulling in the most views between January and July was Jujutsu Kaisen, the popular anime series following high-schooler Yuji Itadori and his struggle with curses and sorcery. The show took the top spot by a huge margin, sitting at number one for four consecutive months between January and April. What makes it so popular? It could be its blend of horror and comedy, making it an attractive watch for all kinds of anime fans. 
In second place, Detective Conan: The Scarlet Bullet. Who is Shuichi Akai, and what was his involvement in the disaster at the World Sports Games? This is the 24th Detective Conan film, and not one to miss, grossing over $20 million and holding the title of the third highest IMAX opening in Japanese history. 
Rounding out the top three, anime series Tokyo Revengers tells the story of a delinquent with the ability to travel back in time. When his lover is murdered, Takemichi Hanagaki goes back to his junior high school days, intent on saving her life. Airing on dTV beginning in April, viewership has steadily increased, reaching #3 in May and hitting the top spot in June. 
Unsurprisingly, two internationally beloved series also made the top ten. Demon Slayer: Kimetsu no Yaiba and Attack on Titan The Final Season sit in fourth and fifth place, making the top five an anime-only club. Kimetsu Academy, a junior and senior high-school spinoff of Demon Slayer sits at number nine, even though episodes are less than two minutes long on average. Never underestimate the power of animation!
The classic 1994 drama series Furuhata Ninzaburo began to climb the rankings after the death of Masakazu Tamura in April this year from heart failure. Though seasons one and two are no longer streaming on the service, season three was just added to the catalogue on August 1!
Hollywood epic Alita: Battle Angel, an adaptation of the sci-fi manga series, was the only western film to crack the top ten. BTS JAPAN OFFICIAL FANMEETING VOL.5 [MAGIC SHOP], which included footage of a special event with fans at the popular KPOP group's last show at Kyocera Dome Osaka in 2019, finishes out the list. 
While these ten might have drawn the most views, there are plenty of other films, concerts, dramas and anime series available on dTV, so be sure to check them out!
RELATED ENTRIES
Attack on Titan The Final Season – Season 3, Part 2 Finally Announced for Fall 2023

The second half of Attack on Titan The Final Season Part 3 will debut this fall!

The first half recently aired in a one-hour special, and the new announcement was made following its conclusion. The new trailer shows Falco flying above the clouds, a throwback to Zeke's memories.

Attack on Titan The Final Season – Season 3 (Part 2) Announcement Video

Attack on Titan The Final Season – Season 3 (Part 1) Special Anime Video|
UNDER THE TREE – SiM


A special anime video of SiM's new song UNDER THE TREE, the theme song of Season 3, Part 1, has also been uploaded to YouTube. Fans of the series won't want to miss the shots of Eren, Mikasa, and Armin during their childhood.

Additionally, Attack on Titan The Final Season – Season 3, Part 1 is now available to stream on dtv, d Anime Store, GYAO!, Netflix, TELASA, Hikari TV, U-NEXT, Amazon Prime Video, and DMM TV.

Season 3, Part 1 Summary
Eren activates The Rumbling to destroy the world. Countless Titans begin their march, trampling down everything in their path. Those left behind prepare to take the final fight to their former friend, including Mikasa, Armin, Jean, Connie, Hanji, Annie, Reiner, and others who hope to find a way to save civilizations around the globe.

Information

Attack on Titan The Final Season – Season 3 (Part 2)
Final episodes airing on NHK General in Fall 2023
Streaming Information
Attack on Titan The Final Season – Season 3 (Part 1)
Streaming on the following sites:
dtv, d Anime Store, GYAO!, Netflix, TELASA, Hikari TV, U-NEXT, Amazon Prime Video, DMM TV, etc.

Attack on Titan The Final Season Season 3 (Part 1) Theme Song
UNDER THE TREE – SiM
Streaming Links: https://lnk.to/underthetree

Official Site: https://shingeki.tv/final/

Tuyu Releases Non-Credit Video of Tokyo Revengers: Christmas Showdown Arc Ending Theme

The non-credit version of the Tokyo Revengers: Christmas Showdown arc ending theme is now available.

The track is inspired by the emotionally-charged second season, which picks up where the first season left off and focuses heavily on Taiju, Yuzuha, and Hakkai Shiba. Listeners will be reminded to protect the things they care about as they listen to the powerful lyrics.

Tokyo Revengers: Christmas Showdown Non-credit Ending

With its emotional melody and fitting lyrics, fans of the first season should be ready to face the intensity of the ongoing second season. The song is now streaming.

Be sure to tune in to the explosive second season of this globally-loved anime series!

Introduction
Takemichi Hanagaki traveled twelve years back in time in order to save his girlfriend and change his life for the better. Returning to the present day after his battle with Valhalla is done, he's now the leader of the Tokyo Manji gang. His joy is short-lived, however, as the modern gang still seems to be ruled by Tetta Kisaki, the root of all evil. Nothing has been altered, and in order to truly save his girlfriend, Takemichi needs to face things head-on.

©和久井健・講談社/アニメ「東京リベンジャーズ」製作委員会

Attack on Titan The Final Season Part 3 to be Split in Two, First Half to Air in March

It has been announced that Attack on Titan The Final Season will split its third part into two halves.

The first half will begin airing on NHK General starting March 3 at 24:25. The second half
will air sometime during 2023 with more details to be revealed in the future.

Prior to this, a special compilation of all 87 episodes will be aired on NHK General from
February 25 to February 27. Every episode of Attack on Titan that has aired to date will be condensed into seven episodes.

A new trailer has been released ahead of the beginning of Part 3 inspired by the phrase "This is Freedom." Fans will see Eren smiling as a child, a vast difference from the man he grows to be. The despair in the video is palpable, but there is still some hope being kept alive by the characters.

Finally, to commemorate the third part of The Final Season, fans will be able to watch episodes from the series for free on the streaming service GYAO! starting January 17.

After years of massive popularity, Attack on Titan is approaching its climax. Be sure to tune into Part 3 when it begins airing in March!

©諫山創・講談社/「進撃の巨人」The Final Season製作委員会

Information

Attack on Titan The Final Season Part 3
Part 3, First Half Air Date: March 3, 2023 at 24:25 (NHK General)
Final Season Official Site: https://shingeki.tv/final/

Musical Unit Tuyu to Digitally Release Tokyo Revengers: Christmas Showdown Ending Theme

Tuyu, the musical unit formed by songwriter and guitarist Pusu, pianist miro, and vocalist Rei, will release Kizutsukedo, Aishiteru (It Might Be Painful, but I Still Love It) digitally on January 15, 2023.

The song is currently being used as the ending theme song for Tokyo Revengers: Christmas Showdown, which began airing on January 7, 2023. The track is perfect for the emotionally-charged second season, which picks up where the first season left off and focuses heavily on Taiju, Yuzuha, and Hakkai Shiba. Rei's impressive vocals and miro's emotional piano performance combine to create an extremely addictive pop track. This is Tuyu's first song to be featured in an anime series.

Tokyo Revengers: Christmas Showdown Non-credit Ending


The non-credit ending video will be available on the official Tokyo Revengers YouTube channel on January 15.

Tuyu will hold a solo concert, Spring Rain, at Zepp Haneda in Tokyo on March 4, 2023. Two performances will be held: one in the daytime and one at night, with one themed around sunny weather and the other themed around rainy weather. Tickets will be available by lottery on e+ starting January 22 at 23:59.

At the end of 2022, Tuyu performed at COUNTDOWN JAPAN 22/23. Be sure to keep an eye on this group this year!

©和久井健・講談社/アニメ「東京リベンジャーズ」製作委員会

Official Hige Dandism Releases Music Video for Tokyo Revengers Christmas Showdown Arc Opening Theme 'White Noise'

Rock band Official Hige Dandism has released a music video for their song White Noise on YouTube.

White Noise serves as the opening theme song for Tokyo Revengers Christmas Showdown Arc which began airing on January 7. The band also performed the previous opening song Cry Baby.

Official Hige Dandism – White Noise [Official Video]


Official Hige Dandism – White Noise

The Official Hige Dandism SHOCKING NUTS TOUR is currently underway, with the band performing in halls throughout Japan. For details on each venue and how to purchase tickets, visit the band's official website!

©和久井健・講談社/アニメ「東京リベンジャーズ」製作委員会

Tokyo Revengers Christmas Showdown Arc Reveals First DVD Jacket Art, 4th Character Song CD Announced

Tokyo Revengers Christmas Showdown Arc began airing on January 7, and more packaging information for the upcoming DVD and Blu-ray release has been revealed. Both versions will consist of three volumes, and the first volume's cover features the powerful Black Dragon gang.

A commemorative event featuring the series' star-studded cast has also been announced for June 18, 2023. Ticket applications for the afternoon event will be included inside the first DVD/Blu-ray. Keep an eye out for more information!

The fourth character image song album, Tokyo Revengers EP04, will also be released on March 15, 2023, featuring music from Hakkai Shiba, Yuzuha Shiba, Seishu Inui, and Hajime Kokonoi.

Fans can see which purchase bonuses are available at participating shops on the official website. Perks will be handed out with the purchase of the first DVD/Blu-ray and the 4th character song album.

Tune into the new season of Tokyo Revengers airing now!

©和久井健・講談社/アニメ「東京リベンジャーズ」製作委員会

Information

Tokyo Revengers EP04
Release Date: March 15, 2023
Tokyo Revengers Commemorative Anniversary & Formation Event
Date: June 18, 2023 *Afternoon & evening events planned
Venue: Shibuya LINE CUBE
Tickets: Application for daytime tickets available in first DVD/Blu-ray releasing March 15,
2023
Official Website: https://tokyo-revengers-anime.com

Super Hotel Announces Second Collaboration with Attack on Titan

Participating Super Hotels throughout Japan are teaming up with Attack on Titan to celebrate the anime's final season. Reservations are open now, with rooms available from January 7 until March 31, 2023.

Collaboration Room

AR Content

Mini Character Acrylic Stands

New Illustration

This is the second such collaboration, with the first running from April 1 until August 31, 2022. This time around, even more locations are taking part!


Guests can hear Eren (Yuki Kaji) and Levi (Hiroshi Kamiya) in special AR content available in each guest room.

(C)諫山創・講談社/「進撃の巨人」The Final Season製作委員会

Information

Super Hotel x Attack on Titan Collaboration Plan #2

Participating Locations: 

Super Hotel Premier Akihabara

Super Hotel Lohas Ikebukuro Station North Exit

Super Hotel Nanba Nihonbashi

Super Hotel Sendai Hirose-dori

Super Hotel Premier Nagoya

Super Hotel Hiroshima Natural Hot Springs Yagenbori-dori

Super Hotel Lohas Hakata Station

Reservations available starting December 13, 2022~

Rooms available from January 7 – March 31, 2023

Attack on Titan Real Escape Game to Return to Tokyo and Nagoya to Celebrate the Final Season

The Real Escape Game Attack on Titan The Final Season: Escape from the Five Titans, a collaboration between Real Escape Game and Attack on Titan, will be held for a limited time starting January 13, 2023.

Both this escape game and Escape from the Titan's Forest have attracted over 250,000 visitors. The events are being held one more time to commemorate the conclusion of the series in 2023.

 

Visitors will be able to transform themselves into characters from the now-legendary series. Players can enjoy an incredible sense of realism, with new voiceovers recorded by Attack on Titan's voice actors.

Will you be coming out to try your hand at this tricky game? It may be your last chance!

Information

Attack on Titan x Real Escape Game (Escape from the Titan's Forest)

Venue / Dates
Tokyo Mystery Circus: January 26 – March 12, 2023

Nagoya: April 13 – May 14, 2023

Attack on Titan The FInal Season x Real Escape Game (Escape the Five Titans)
Kichijoji: January 13 – March 12, 2023
Nagoya: February 23 – April 9, 2023

Official Site: https://realdgame.jp/shingeki_rv/

Tokyo Revengers Event to be Held at Animate to Celebrate the Return of the Series

From December 10, 2022 until January 22, 2023, a special Tokyo Revengers Fair will take place at Animate locations nationwide and online to celebrate the return of the anime series for the Christmas Showdown Arc!



The series tells the story of freelancer Takemichi Hanagaki, who finds out that his only girlfriend has been killed by the ruthless Tokyo Manji Gang. Going back in time 12 years, he decides to save his girlfriend and become a better version of himself. The first season of the anime series ran from April to September of last year and was based on Ken Wakui's manga series, which concluded on November 16. The anime will return in January 2023 for its second season.



During the event, fans can snag a special bromide (8 varieties) for every ¥1,100 spent (including tax) on Tokyo Revengers goods. These bromides will feature new illustrations of Mikey, Draken, Inupi, Koko, and other popular characters in tuxedos!

New merchandise will also be on sale, including clear cases, acrylic stands, and more, all featuring the new artwork.



Christmas card-style flyers will also be handed out at select Animate stores starting December 3 while supplies last, so be sure to celebrate the holiday season with the cast of Tokyo Revengers!

(C)和久井健・講談社/アニメ「東京リベンジャーズ」製作委員会


Attack on Titan The Final Season Releases Key Visual for Series Finale

Fans are getting their first look at the finale for Attack on Titan The Final Season with a new key visual. The finale will premiere in 2023.

 

The new visual was shown during the second part of the Attack on Titan The Final Season SPECIAL EVENT held on November 13, 2022.

The image shows Eren's friends Mikasa, Armin, Connie, Jean, Levi, and Reiner, with the main character's transformed Titan form in the background. 

 

Attack on Titan The Final Season Finale Teaser

The exciting conclusion to this long-running series is just around the corner. Stay tuned for more updates!

 

 ©諫山創・講談社/「進撃の巨人」The Final Season製作委員会

Information

Attack on Titan The Final Season Finale

Airing on NHK in 2023

*Broadcast date, time, and contents are subject to change.

 Official Site: https://shingeki.tv/final/

Special Jujutsu Kaisen Exhibition Highlights Attractions and Products from Kyoto

From November 11 until December 8, a series of Kyoto-inspired Jujutsu Kaisen goods will be on sale outside the West Gate at JR Kyoto Station! Along with the merchandise, fans will also be able to snag local foods at the exhibition. 

Collaborative Packaging: Local Products from Kyoto

*The products shown are under development and may change slightly. 

Purchase Bonus: Limited Edition Kyoto Postcard

*The postcard's design will change during the first and second halves of the exhibition.

*Postcards from the Sendai venue will not be available.

*Postcards will only be available while supplies last.

Be sure to grab some of these Jujutsu Kaisen products packed with Kyoto charm!

©芥見下々/集英社・呪術廻戦製作委員会

Tokyo Revengers: Christmas Showdown Details Released

More details about the upcoming Tokyo Revengers: Christmas Showdown arc have been revealed.

In a new trailer, fans got their first look at Taiju Shiba, a character exclusive to the Christmas Showdown arc. First Division Captain Seishu Inui and Hajime Kokonoi also make appearances.

Tokyo Revengers: Christmas Showdown Trailer
https://youtu.be/hfj7HaTbMSQ


Tomokazu Sugita will play Taiju Shiba, while Yuzuha Shiba will be portrayed by Mikako Komatsu. Character visuals for the two have also been revealed, along with a brand-new key visual for the series showing a stoic Takemichi Hanagaki.

 

The series will be broadcast on 37 stations nationwide, and an advance screening will be held on December 24, showing three episodes prior to their official broadcast. This will also include a chat with the main cast, and the ticket lottery is now open.

 

Tokyo Revengers will return with the Christmas Showdown arc in January 2023. Will you be tuning in?

 ©和久井健・講談社/アニメ「東京リベンジャーズ」製作委員会