Official merchandise for the upcoming MUSER FEST. 2021 -MUSIC AID online music festival is now on sale. The event will take place September 11 and 12, 2021, and tickets are available now!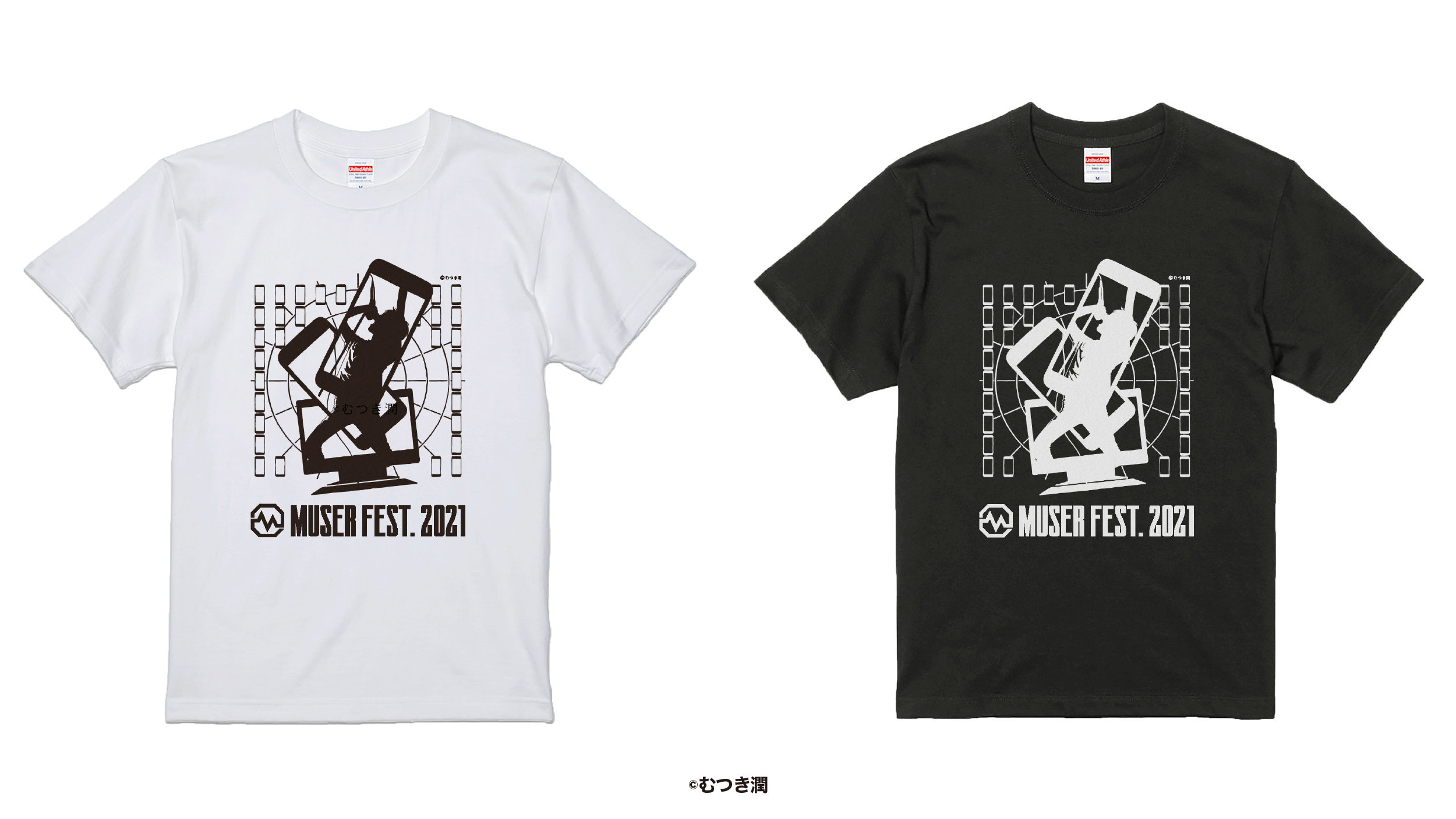 MUSER FEST. 2021 T-Shirt Black or White: ¥3,300 each (Tax Included)
T-shirts are an essential part of any music festival. For MUSER FEST. 2021, this special collaboration shirt was made in collaboration with Jun Mutsuki, author of manga series Buzzy Noise and the illustrator for popular J-pop group YOASOBI's RGB ahamo Special Movie. Made exclusively for the event, each T-shirt is made to order. 
Performing Artists

DAY 1 (September 11):
Original Love
Cypress Ueno To Roberto Yoshino
SILENT SANCTUARY
SIRUP
SOIL & "PIMP" SESSIONS
Doul
D.A.N.
CHAI
NABOWA
bonobos
Yasuyuki Horigome (Band Set)
YONA YONA WEEKENDERS
DAY 2 (September 12): 
Atarashii Gakko!
H ZETTRIO
Sunny Day Service
The Herbaliser Band
The fin.
jizue
Jazztronik
Swooping (featuring members of Haitus Kaiyote) 
Scha Dara Parr
fox capture plan