Shohei Otani is Brand Ambassador for BOSS 2021 Autumn/Winter Collection
In a new promotion, BOSS is previewing their upcoming 2021 Autumn/Winter Collection with a surprising new brand ambassador: Los Angeles Angels pitcher/batter Shohei Ohtani.
Clad in BOSS's uniquely elegant pieces, Ohtani shows off casual styles and new looks possible only through creative combinations. From a cool leather jacket to a sophisticated wool coat, each detail has been carefully considered for quality, to ensure that a man wearing BOSS is ready for anything.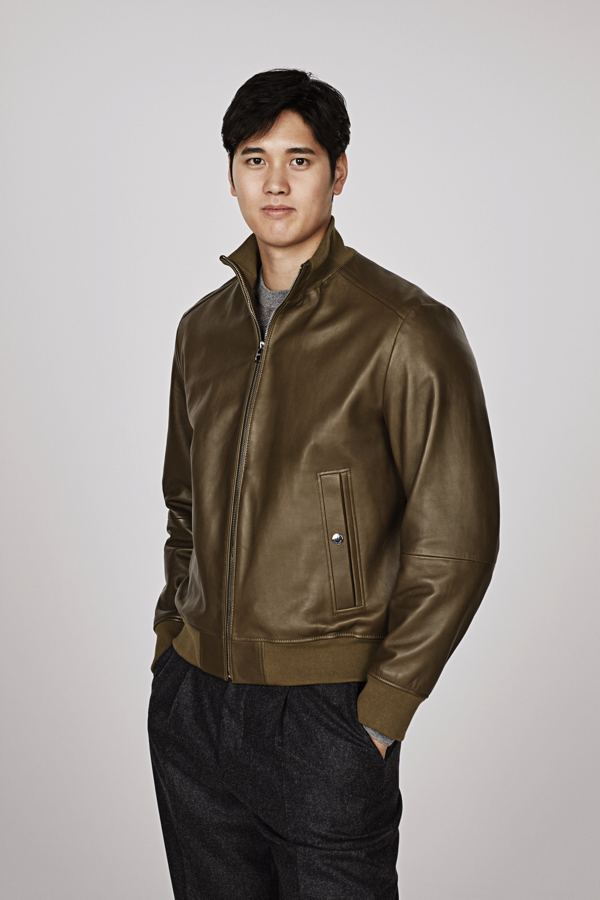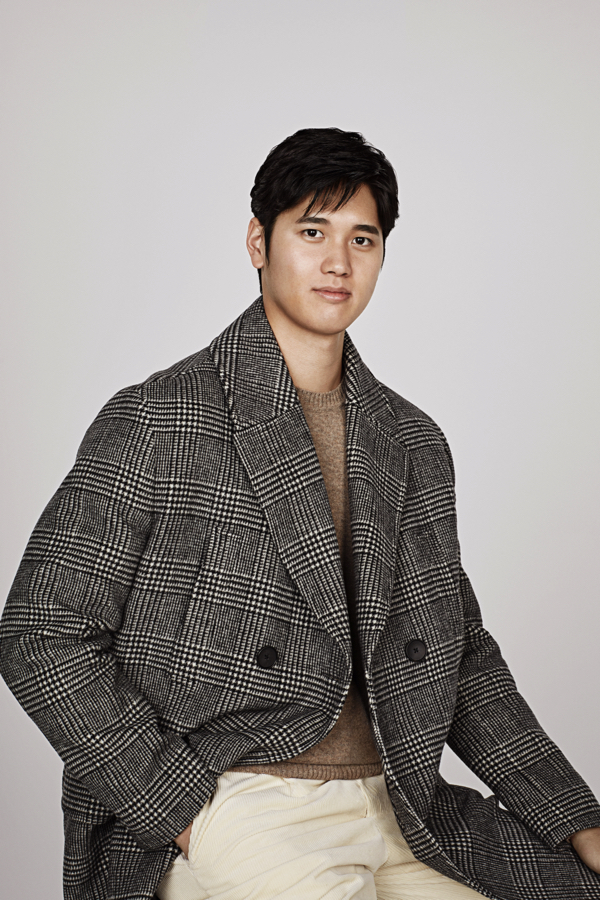 Wearing the newest BOSS collection, Shohei Ohtani shows off two distinctive looks.
In the first look, Ohtani is rocking a new leather bomber jacket from the Autumn/Winter collection. Made from 100% sheepskin, the piece is smooth to the touch and features luxurious trim, ribbed knitting on the color and sleeves, and plenty of other small details throughout. The structured collar and dark green color make it a perfect choice for the sophisticated man.
For the second look, the baseball star is clad in a relaxed wool coat. This mature and elegant style is achievable with this coat alone, worn here with simple white pants. A versatile piece, wear it over a suit when heading to the office, or with a casual outfit on the go.
How do you feel about the new BOSS 2021 Autumn/Winter collection? Would these pieces fit your personal style?
RELATED ENTRIES
BiSH Appears on First Front Cover of the Reborn Fashion Magazine Zipper

DONUTS and ASOBISYSTEM will begin reprinting the legendary fashion magazine Zipper starting March 23, 2022! The commemorative first issue will feature girls group BiSH on the cover, and the girls will also take center stage in a six-page special feature.

The first feature will feature plenty of what Zipper is known for–Harajuku street photography. The magazine is filled with unique talents who are looking towards the future of Tokyo's style. The theme, simply put, is "I decide what's fashionable!" 


The grand prize winner of the Zipper model audition will also be announced in the first issue. Seven finalists were selected via a live streaming audition and a professional photo shoot. The winner will work as a Zipper model for a full year.

Azur Lane Celebrating 4th Anniversary with New Apparel Collection by ZOZOTOWN

To commemorate the 4th anniversary of the popular smartphone game Azur Lane, the fashion shopping site ZOZOTOWN has launched a limited apparel collaboration exclusive on their website. The Azur Lane Black Collection will be available until March 18, 2022.

Azur Lane is a side-scrolling shoot 'em up RPG set in an alternate timeline of World War II. Using cute female characters based on warships to battle, the game is popular with players of all ages. 

Items at a Glance

ZOZOTOWN × Azur Lane Hoodie

ZOZOTOWN × Azur Lane T-shirt

ZOZOTOWN × Azur Lane Acrylic Stand

ZOZOTOWN × Azur Lane Character Blanket

ZOZOTOWN × Azur Lane Tapestry

Bonus – Original Pin

Lottery Prize: Super Large 50cm Acrylic Stand (Not for Sale)





The Azur Lane Black Collection features seven popular characters from the game–Friedrich der Große, Vittorio Veneto, Belfast, Bremerton, Atago, Ajax, and Unicorn. The illustrations were provided by Modare, Yatsuha, and Rag Miwano and were created exclusively for the collection. In addition to apparel, fans can also pick up acrylic stands, blankets, tapestries, and more.

For every item purchased, customers will receive one original pin. A large acrylic stand will be given away to seven lucky winners, so good luck!


Perfume's Fashion Project 'Perfume Closet' to Get Limited Time Pop-up Store for 6th Collection

In January, Perfume held 'Perfume LIVE 2022 Polygon Wave,' an encore of the concert they held in August 2021. Massively popular with fans around the world, the three-member girls techno-pop unit continues to impress year after year. On March 9, 2022, they will release their new track Flow, the theme of the TBS Tuesday drama series 'Fight Song.' On February 21, the 6th Perfume Closet apparel collection was announced on the official Perfume website and the A! SMART Online Store.

Merchandise at a Glance

Laforet Harajuku x Perfume Closet Collaboration Menu

 Chipoon Soy Milk Noodles with Hiroshima Lemon

MILKMILKMILK! Perfume Closet Gradient Soda/Perfume Closet Milk Ice Cream

ovgo B.A.K.E.R Meiji St. Salty Chocolate

Cafe Crepe – Banana, Chocolate, and Fresh Cream / Fermented Butter & Vanilla Sugar / Avocado Shrimp Salad





The 6th apparel line features items inspired by Perfume's on-stage costumes. The new pieces focus on three songs in particular–Polygon Wave, Rebirth, and If you wanna. Made popular during the reveal of the Perfume Closet project, the pop-up fashion truck will return for this new release! At the pop-up store, fans can see the actual costumes worn in the Polygon Wave video on display for the first time.

 

At Laforet Harajuku, Perfume Closet will collaborate with participating restaurants to create a limited-time menu inspired by the pop group. Which dish looks the tastiest?

Information

Perfume Closet

Shop Opens March 1, 2022 at 11:00
Online Shop: https://www.asmart.jp/perfume

Pop-up Shop

Tokyo
Laforet Harajuku 1F Entrance / 2F CONTAINER
March 1 – March 7, 11:00-20:00

Hakata
Caitac Square Garden 1F Central Atrium Plaza
March 11 – March 13, 11:00-20:00

Hiroshima
SOGO Hiroshima New Building Entrance Plaza, New Building 4F
March 18 – March 21, 10:00-19:30

Kyoto
Daimaru Kyoto 1F Higashinotoin Entrance / 3F Women's Clothing Event Space
March 25 – March 27, 10:00-20:00

Osaka
Osaka Takashimaya 1F East Entrance / 3F Rose Equair
April 1 – April 3, 10:00-20:00

Nagoya
Global Gate 1F Open Air Plaza / Atrium
April 15 – April 17, 11:00-20:00

Sendai
Sendai PARCO AER, AER Plaza / AER 1F Atrium
April 22 – April 24, 10:00-20:00

Fashion Brand SLY Collaborates with Shiomi Wada on New Collection

The fashion brand SLY has collaborated with popular illustrator Shiomi Wada for a new collaboration! These unique items are on sale now at select SLY stores, The SHEL'TTER TOKYO Tokyu Plaza Omotesando Harajuku, and the SHEL'TTER web store.

Sheer Arm Tee

Hooked T-shirt

Cushion Cover

Rug


The lineup includes apparel, a mat, and a cushion cover, all featuring adorable imagery with a unique touch that will make you chuckle. Participating stores will also be exhibiting a vase with words from Shiomi Wada's favorite book 'AFTER DARK,' as well as the brushes and notepads she uses to draw.

「You're my home.」


As long as I have this person, I'll be at ease.

It's time to go home and laze about on the couch or stare out the window at the scenery. Even if you're not in a specific place, being with them feels like home. It could be a family member, a partner, a dog, a cat, a bird. It's the same feeling that I get when I listen to the announcements at the grocery store or a song I've always liked. It could be the world you find in a book or the smell of flowers.

Tokyo Metropolitan Teien Art Museum Opens Surrealism in Fashion Exhibition

The Tokyo Metropolitan Teien Art Museum will hold the 'Mode Surreal' exhibition, highlighting surrealism in fashion, from January 15 until April 10, 2022.

Surrealism, known as the biggest artistic movement of the 20th century, goes beyond the normal boundaries of art and influences people's consciousness in deeper ways. Certain fashion designers who attempt to create more innovative designs sometimes overlap with th e surreal, and this exhibition will look more closely at this phenomenon.

Poster Dress – Harry Gordon, 1968. Kyoto Costume Institute. Photo: Takashi Hatakeyama

Evening Cape –  Elsa Schiaparelli, 1938. Kyoto Costume Institute. Photo: Taishi Hirokawa

LUNG-TSHUP-TA – Masaya Kushino, 2009. 

Italian designer Elsa Schiaparelli, a close friend of many in the surrealist movement, actively incorporated the unique trend into her fashion. Surrealists also used fashion items such as hats, shoes, and gloves as sources of inspiration in their paintings and photographs. Although the movement is over one hundred years old at this point, many surrealist influences still find their way into art to this day.

This exhibition will also focus on works that share many of the same sensibilities, from historical fashion from the 16th century to bizarre contemporary art. How would you like to stroll through this collection of pure creativity?

Yohji Yamamoto Reveals 2022 Spring/Summer Collection, Key Visual

The newest Yohji Yamamoto Ground Y collection was released on January 21, 2022. The spring/summer items made their first appearance in a key visual featuring actors Mai Fukagawa and Mahiro Takasugi.

 

The concept for the new collection is 'Beyond Boundaries.' By reconstructing existing borders to create a hectic visual cacophony, Yamamoto has also been deeply inspired by the stories of Japan's literary giants such as Natsume Souseki and Dazai Osamu. 





The models seen in the key visual are Mai Fukagawa and Mahiro Takasugi, both of whom are active in popular dramas and films. Commentary from both actors can be seen on the official Ground Y YouTube channel, so be sure to give it a watch!

The visuals for this collection were shot under the direction of photographer Masatoshi Yamashiro and stylist Takashi Mizuguchi at the Jiyu Gakuen Girls' School, which was designed by American master Frank Lloyd Wright in 1921 and has been designated as an important cultural property.

Information

Ground Y 2022 Spring/Summer Collection
Release Date: January 21, 2022

Where to Buy: Authorized Ground Y Retailers (GINZA SIX / Laforet Harajuku / Shibuya PARCO / Shinsaibashi PARCO)Official Online Store THE SHOP YOHJI YAMAMOTO
THE SHOP YOHJI YAMAMOTO: http://theshopyohjiyamamoto.jp/JP/shop/c/c20 

All Looks: https://www.yohjiyamamoto.co.jp/collection/groundy/spring-summer-2022-gy/

Ground Y 2022 Spring / Summer Collection Purchase Bonus: Collection Book
Starting January 21 at Ground Y shops and THE SHOP YOHJI YAMAMOTO, those purchasing Ground Y products will receive, on a first-come, first-served basis, the 2022 Spring / Summer Collection Book featuring Mai Fukagawa and Mahiro Takasugi. 

Hotel Made Entirely of Ice Opens in Tomamu, Hokkaido

Hoshino Resort Tomamu, one of the largest stay-and-go snow resorts in Hokkaido, will open a hotel made entirely of ice from January 20 until February 28, 2022. The ceiling, walls, and furniture will all be made of ice, and guests can also enjoy an outdoor ice bath! In addition, a new Ice Dinner will be on offer, where visitors can enjoy a beautiful table surrounded by ice overlooking a forest of white birches while staring up at the starry winter sky.

The seamless dome-shaped ice structure is about 8.5 meters in diameter and 3.5 meters high. Sleeping bags will be provided to guests to keep them warm and comfortable until morning.

Visitors can enjoy a hot spring in the open winter air in Shimukappu Village's Scan Portopia Yunosawa Onsen. 

The aforementioned Ice Dinner features three ice-themed dishes and welcomes guests to sit at a table made entirely of ice surrounded by majestic nature.

The appetizer includes iced vegetables like tomatoes, bell peppers, and cauliflower. Each is dipped in a warm garlic sauce, balancing the sweetness of the veggies, which become more sugary when cold. 

The main course, Iceberg Bouillabaisse, is covered with ice. This begins to melt as the soup pot is slowly heated in front of the guests, revealing gorgeous seafood like cod and shrimp. It's a feast for the eyes as well as the tastebuds!

The frozen fruit dessert mixes strawberries and kiwis with hot wine and a touch of cinnamon. Sweet and sour flavors come together to end the night on a high note.

Information

Ice Hotel

Running: January 20 – February 28, 2022
Price: ¥28,000 per person, per night (Includes tax, service charge)
Check-in: 21:40-22:00 / Check-out: 8:00
Capacity: 1 group per day (Minimum 1 guest, maximum 2 guests)
Eligibility: Must be elementary school age or older and staying at Tomamu The Tower or Hoshino Resort RISONARE Tomamu
Reservations: https://www.snowtomamu.jp/summer/
*Must be made at least 1 week in advance.
Official Site:https://www.snowtomamu.jp

Harajuku Girls Magazine Zipper to Return to Quarterly Release Schedule After 5 Years

Popular Harajuku-based fashion magazine Zipper, which ceased publication in 2017, will return in March 2022! The rebirth of the magazine is being spearheaded as a joint venture between DONUTS Inc. and ASOBISYSTEM.

Zipper was first published in 1993 as a way to say "NO!" to traditional style. It continued to inspire creative minds for 24 years until it ceased publication in 2017, and many Harajuku-based celebrities and influencers cite the magazine as a major source of inspiration over the years. Now, this beacon of individuality and fashion is making a triumphant comeback right when the world needs it most.


In addition to the magazine, Zipper will also be available on YouTube, TikTok, Instagram, and Twitter, opening up the brand to fans of Japanese fashion around the world. More details will be announced in the future.


Information

Zipper

Resuming Publication in March 2022

Boutique Hotel TRUNK to Hold Winter Market with Outdoor Comfort Concept

From December 20 until December 26, 2021, TRUNK, a boutique hotel in Jingumae, Shibuya, will hold the TRUNK Winter Market 2021. The theme of the event will be 'outdoor comfort,' and carrying on last year's tradition, the hotel will deliver content aiming to warm the body and soul during the cold winter season. The public terrace will be decorated with fire pits and lanterns, creating a space where visitors can fully enjoy the cozy atmosphere. The limited-time event will offer workshops, food, and drinks to be enjoyed with family and friends.

The food menu includes 'Chicken and Mushroom Pan Stew,' served in a bread bowl and made with fresh ingredients. Guests can also enjoy a 'Cheddar Cheese Crepe with Homemade Roast Ham,' along with plenty of scrumptious desserts. Perfect for the Christmas season, warm eggnog and mulled wine will be served, and kids will love the organic hot chocolate!

Four different workshops will be set up at tents in the public terrace. Kids Gabbeh Painting will teach kids how to design their own Gabbeh, a traditional small fabric woven by nomads in southwestern Iran. After drawing their design, artisans will weave the Gabbeh, and will send it to your home. The 'Socializing Flower Swag' workshop allows visitors to make swag using dried flowers that were upcycled from fresh flowers that would otherwise be thrown away. These will be silk-screened and wrapped for a great souvenir. Outdoor Candle is a workshop where visitors can create original leather candle holders. 




At Campfire Roast Coffee, guests can roast coffee over an open fire pit. Imagine how good it smells! Afterwards, you can take home your spoils.

There will also be a TRUNK Vintage Store on-site, where hotel staff will sell decorations and furniture no longer needed in the hotel, as well as clothes and other goods. 

McCafe by Barista to Offer Cookies & Cream Frappe for Winter Season

McDonald's Japan locations with McCafe by Barista installations will begin selling the Cookies & Cream Frappe for a limited time starting December 8, 2021. The McCafe by Barista corner employs full-time baristas serving 'authentic cafe coffee.' 

McCafe by Barista invites guests to enjoy high-quality frappuccinos and smoothies and these locations are offering three unique Frappes this winter. Following the Strawberry Creme Brulee Frappe and normal Creme Brulee Frappe released in late November, the Cookies & Cream Frappe will release soon, filled with rich vanilla sweetness!

Cookies & Cream Frappe Medium: ¥470 / Large: ¥540 (Tax Included) 

 

The drink is a rich blend of creamy vanilla made from Madagascar Bourbon vanilla beans, blended with crunchy Oreo cookie bits and topped with whipped cream and chocolate sauce. What's not to love?

Yokohama Red Brick Warehouse to Hold 17th Annual Art & Ice Skating Event ArtRink

Starting in 2005 to add more color to Yokohama's winter season, the ArtRink event held at Yokohama Red Brick Warehouse combines artworks and ice skating for a bright and colorful way to spend a cold day. The 17th annual event will be held from December 4, 2021, until February 20, 2022, and will feature two artists: Moeno Ootsu and unpis, both taking part for the first time. The theme for this year's art is 'Stepping Out in Slippers.' 

Moeno Ootsu

unpis

Message from the Artists

Hello. 

For this event, we've created an everyday space, 'home,' in a very not-everyday space: ArtRink in Yokohama.

Guests should come on an adventure that begins at the front door, then dance on ice through the kitchen, bathroom, bedroom, and more!

You might discover something new among the familiar furnishings and snippets of daily life.

We hope that once you leave ArtRink and return home, you'll try to keep dancing from time to time.

Just have fun. Dance with us!

Whether you're wearing skates, sneakers, or slippers…

Just take a step and have the best possible time this winter.

Information

ArtRink at Yokohama Red Brick Warehouse

Running: December 4, 2021 – February 20, 2022

Location: Yokohama Red Brick Warehouse Event Space

Details: http://akarenga-artrink.yafjp.org/

Actresses Masami Nagasawa and Kaho Model LOWRYS FARM 2021 Winter Looks

Fashion brand LOWRYS FARM has released a new Winter visual and promotional video featuring popular actresses Nagasawa Masami and Kaho as models.

Promotional Video

 

Yuni Yoshida served as art director on the new campaign. The winter collection is filled with items to appeal to the widest range of women in the hopes of attracting newcomers to the brand. 

The main visual features Masami Nagasawa and Kaho wearing LOWRYS FARM's most popular knitwear along with memorable contrasting orange lines. Which of these new pieces would you like to add to your winter rotation?