Results of First Japanese Traditional Culture Grand Prix Announced
With 130 entries submitted from all parts of Japan, the 8 winners of the first Japanese Traditional Culture Grand Prix have finally been announced. The contest was spearheaded by the Japan Traditional Culture Promotion Project, established in May 2020 as a collaborative effort among companies, associations, and local governments to establish a sustainable framework for the continued development of Japanese traditional culture.
Grand Prix Winner: Nakagawa Woodcrafts Hira Studio "Wave" series (left) "YORISIRO" series (right)
The winner of the top prize was Nakagawa Woodcrafts Hira Studio, in which the craftsmen still use a 700-year-old technique to create their famous wooden buckets. These buckets, once used for storing rice and miso, are still used today for a variety of different purposes, from bathing to cooling champagne! In stepping away from their typical works, the Nakagawa Woodcrafts studio created the more freeform "Wave" series, and the name surely fits–each bucket looks too free to have been manmade. The "YORISIRO" series, rather, keeps the natural curvature of the wood. Both are signature pieces of traditional Japanese artisanal culture.
Runner-up: Cubism in Calligraphy "Natural Stance," Atelier Sisyu, Sisyu
Excellent Award: Kyo Braided Cords Sanjiku-Kumiori "Kujaku Kouki," Saiko Ltd., Koichiro Murokado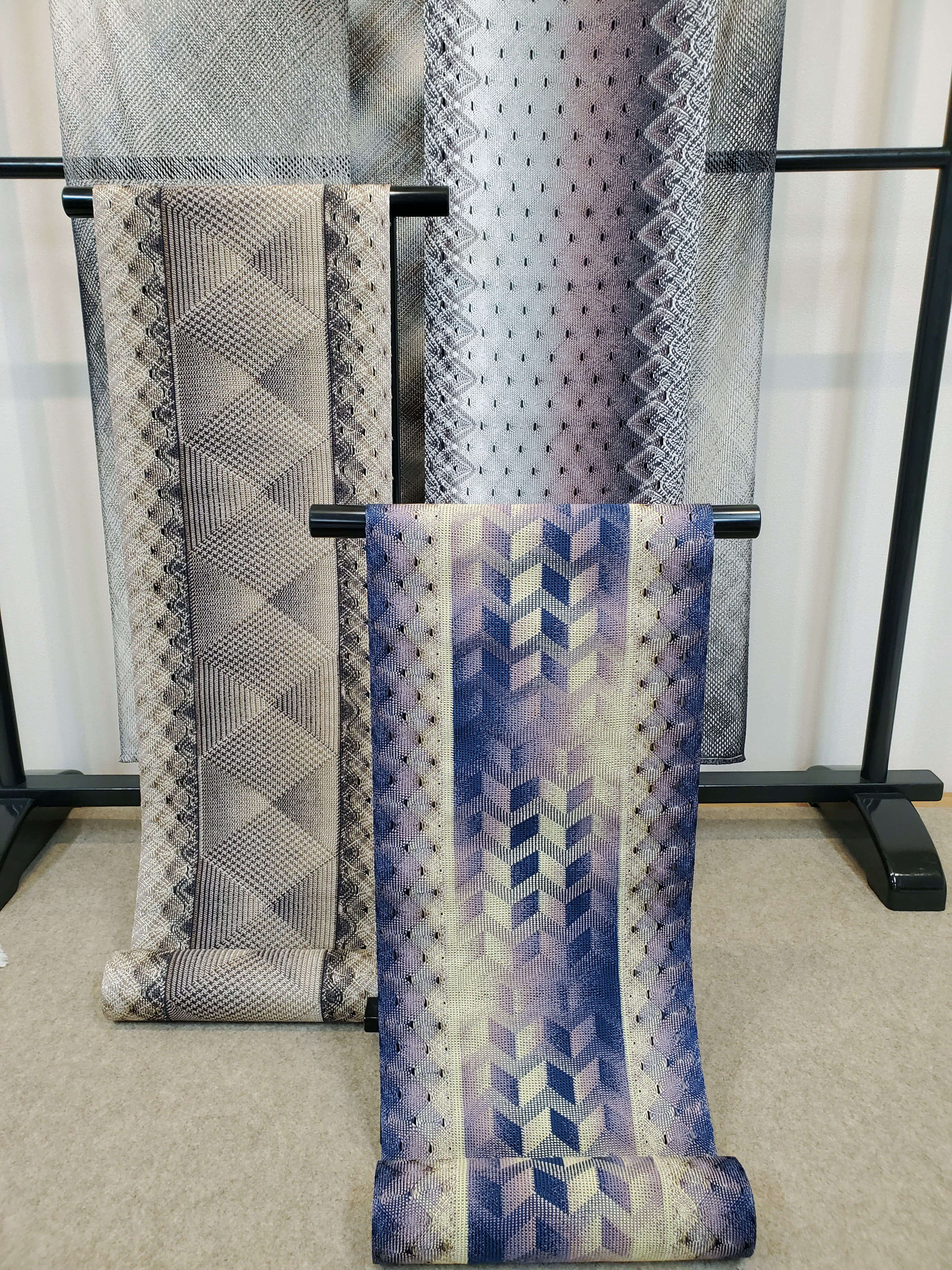 Excellent Award: Structured System "Kumiko Endurance Wall," Tosa Kumiko Co., Daisuke Iwamoto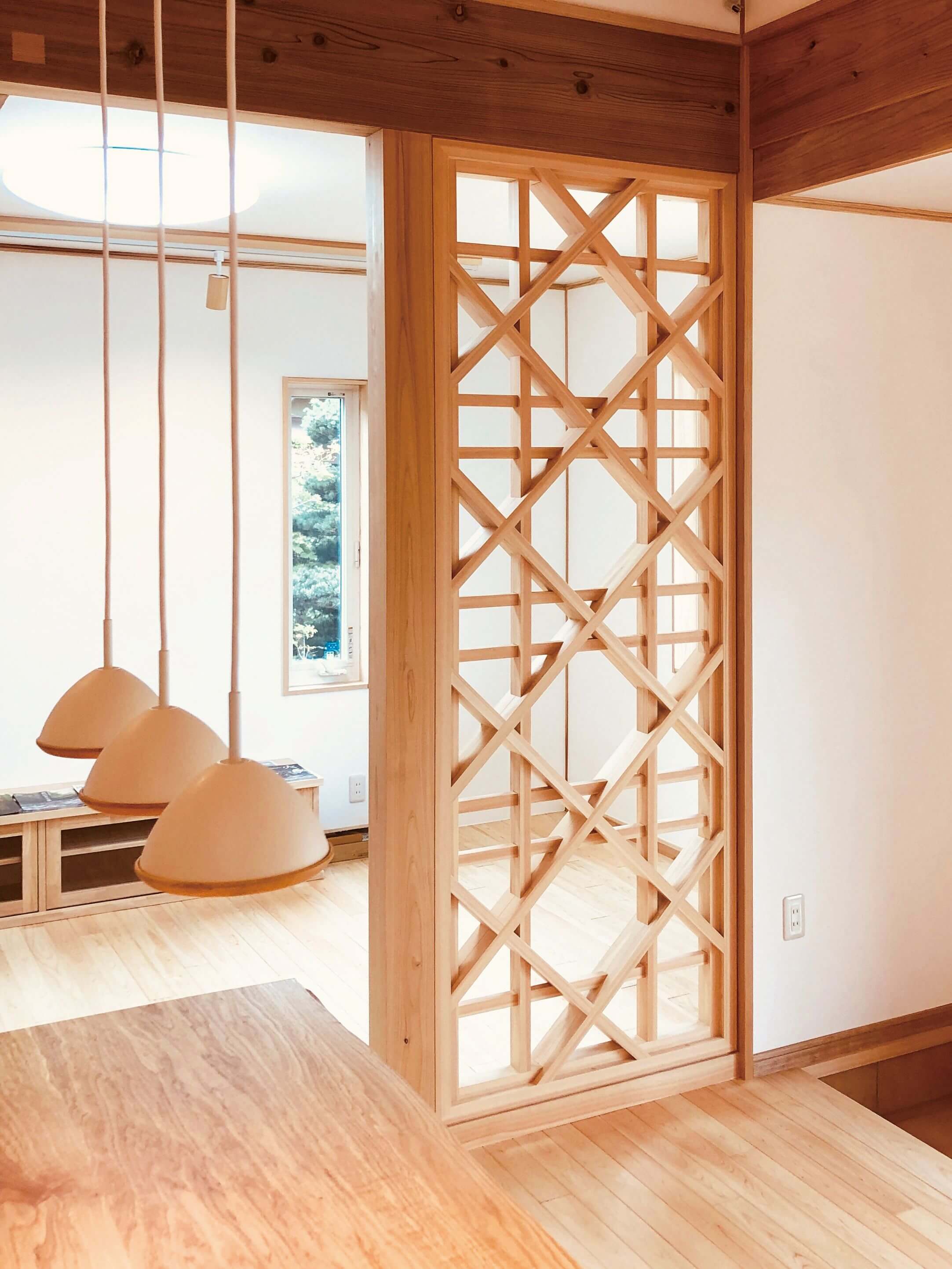 Excellence Award: Porcelain "Yuragi" Hiroshi Taruta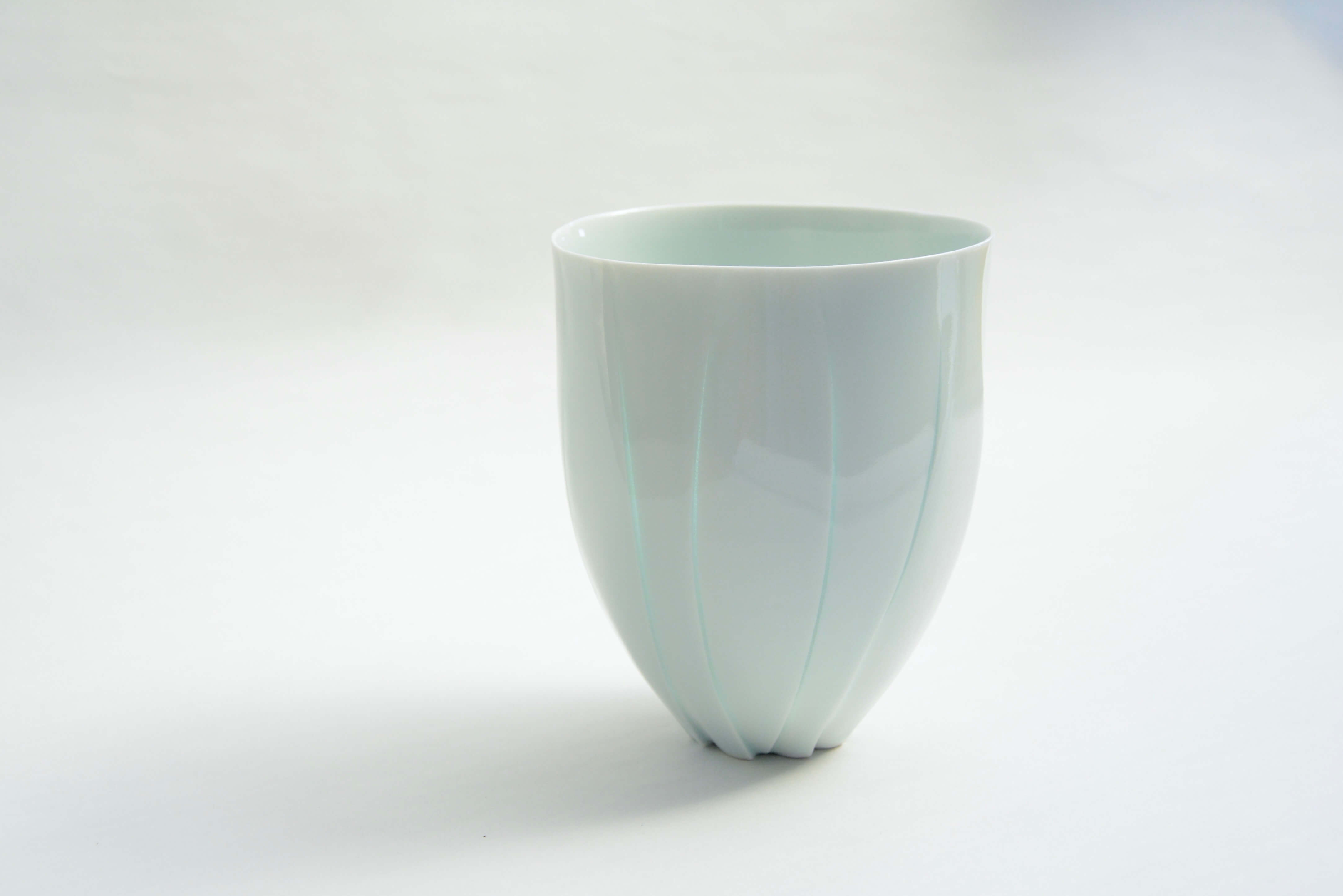 Excellence Award: Lacquer Art "Tataeru" Shinsuke Aoki. 
Excellent Student Award: Picture Frame "KOZAI" Ryohei Nomura. 
Special Award: Rinku, a group of young female craftswomen from the Toukai region
The Japan Traditional Culture Promotion Project began this contest as a way to honor outstanding works from creators around Japan. The jury consists of 18 people from various fields, including Richard Collasse, the Chairman of Chanel LLC, and popular model Kozue Akimoto. A collection of online presentations and interviews with the winners is planned in future events, and the project aims to help these artists continue to work sustainably. The second round of applications will open in November 2021.
RELATED ENTRIES
Edo-Tokyo Museum to Hold Exhibition Highlighting the 30,000 Year History of Tokyo

Tokyo as we know it today is built upon tens of thousands of years of history. The Paleolithic era, during which traces of human life have been found in the Tokyo area, dates back more than 30,000 years. It might be difficult to imagine what life was like so long ago, but ruins discovered during urban development offer a glimpse into the ancient past. 

The Edo-Tokyo Museum opened in 1993, and is set to begin a large-scale renovation in April 2022. Prior to the museum's temporary closure, a special exhibition titled 'Memories of the City: A Thirty Thousand Year History of Tokyo' will open from September 18 until December 5, 2021. The installation will look back on the history of Japan's capital, from the Paleolithic era to the present day.

Tokyo Takanawa Coast Steam Railway – Hiroshige Utagawa III. 1871. 

Sword-shaped Haniwa. Excavated from Kannonzuka Burial Mound. From the Kofun Period (250-538 CE)

Roof tiles. Excavated from the Site of Musashi Kokubunji Temple. From the Nara Period (710-794 CE)

Scene from Yamabuki no Sato by Ota Dokan. Saitou Yukio, Saitou Yukitaka, Saitou Gesshin, Hasegawa Settan. 1836. 

Excavated Materials from Hachioji Castle Ruins. From the Azuchi-Momoyama Period (1558-1600 CE)

Map of Edo. 1666. 

Procession of the Lords of Edo. Adachi Ginko. 1889. 

Washington Heights (Tokyo Aerial Photograph). Satou Suiyou. 1957.

Blazer worn by the Japanese Delegation at Tokyo Olympic Games. 1964. 

Nipponbashi at Dawn. Kawase Hasui. 1940. 

As urban development continues to progress, it's incredible to look back at the many people who have lived in the Tokyo area, and the many events that have taken place over time. Recently, a new train stop was added to the busy Yamanote Line in the capital, and the remains of an old railroad track were discovered during construction! What else might be hiding beneath the metropolis? 

Tokyo has undergone constant change due to natural disasters, war, and urban development, but historical buildings and important spots that tell the story of the city are being carefully preserved for future generations. Visitors to Japan often comment on this, claiming that so much of Tokyo's beauty comes from it's blend of old and new. 

Information

Memories of the City: A Thirty Thousand Year History of Tokyo

Running: September 18 – December 5, 2021

Hours: 9:30AM-5:30PM (Closed Mondays, with exception of September 20. Closed September 21.)

Address: Edo-Tokyo Museum, Permanent Exhibition, 5th Floor Feature Exhibition Room (1-4-1 Yokoami, Sumida-ku, Tokyo)

Official Site: http://www.edo-tokyo-museum.or.jp/

Japanred Project Opens New Website to Promote Recultivation of Japanese Akane Plant

The Osaka-Kansai Expo's "TEAM EXPO 2025 Co-creation Challenge" have launched the official Japan Red Project website, marking the beginning of a new project which aims to revive and redevelop the cultivation of the Japanese Akane, a culture which died out during the middle ages.

Japanese Akane, or Madder, is a flowering plant that grows naturally across Japan – But few people are aware of its existence. Despite this, the plant's root has been used to create red pigment in Japan since ancient times, appearing in excavated materials from the Yoshinogari ruins and in the Gishiwajinten records. It was also used to dye multiple precious historical artifacts, such as Nara period Emperor Shomu's favorite items and on Heian period armour. The first rising sun flag, which was established as the official flag of Japan upon the arrival of American ships in 1984.

The color is called JAPAN RED, but the dying method of Japanese Akane is tough – It requires a large number of roots to create the pigment, but the roots take three years to grow. The practice gradually declined, and eventually even the appearance of the Akane was forgotten, becoming a phantom plant. Due to this, the Japanese Akane is not available as a commercial dye.

The Japanred project is working towards agricultural diversification, focusing on the Japanese Akane. Their goal is to bring Japan's most important shade of red into the modern world and introduce it to a wider audience, increasing demand. Why not check out their official website to learn more about the iconic plant?

Wakayama Culture Festival 2021 Coming to Shibuya

ASOBISYSTEM, in cooperation with the Agency for Cultural Affairs, will hold the Kinokuni Wakayama Culture Festival 2021 in Shibuya on October 3, 2021. The event will be free to attend, and will take place at Shibuya CAST, a modern commercial facility located between Shibuya and Harajuku.

The Kinokuni Wakayama Culture Festival 2021, taking place in Wakayama Prefecture from October 30 to November 21, is the one of the largest cultural festival in Japan. This event will bring many popular presentations and goods from Wakayama to Shibuya, allowing Tokyo residents to experience some of the beauty and traditions of this area of the Kansai region. A number of celebrity guests will be in attendance, and local Wakayama goods will be on sale. Measures will be taken during the event to prevent the spread of COVID-19.

Promoting the Wakayama Culture Festival Throughout Shibuya!

In a special collaboration with SHIBUYA TELEVISION, the largest media outlet in the Shibuya area, a promotional video produced in Wakayama Prefecture will be aired on eight large screens in the Shibuya area from September 27 to October 3. Select restaurants in Shibuya will also serve dishes featuring ingredients from Wakayama for a limited time.

Get the Wakayama Panda Mask Cover for Attending!

An original Wakayama Panda Mask Cover, produced by ASOBISYSTEM, will be given to visitors on the day of the event. *Quantity limited.

If you're in the Tokyo area, be sure to come out to this special event where you can experience the charm of Wakayama!

Information

Kinokuni Wakayama Culture Festival 2021 in Shibuya

When: October 3, 11:00-17:00

Where: Shibuya CAST. (1-23-21, Shibuya, Shibuya-ku, Tokyo)

Entry: Free

Content: Wakayama Product Market / Stage Show, etc.

Guests: To Be Announced

Organized by: Agency for Cultural Affairs
Planning: ASOBISYSTEM / Channel 47

Twitter: https://twitter.com/wkym2021_sby

* In order to prevent the spread of COVID-19, the event may be subject to admission restrictions, changes in content, or performance cancellations.

renacnatta x Shiki Theatre Company to Release Banshu-Ori Weave Collection

renacnatta has teamed up with Shiki Theatre Company to release a collection of banshu-ori skirts and neckties, all of which will arrive on August 3.

renacnatta is a brand which weaves clothes using deadstock fabric from Japan and Italy and by using traditional Japanese weaving techniques.

Skirts

Banshu Mermaid Wrap Skirt – Matinee|Collaboration with Shiki Theatre Company | ¥35,200 (Tax Included)


Banshu Mermaid Wrap Skirt – Soiree|Collaboration with Shiki Theatre Company | ¥35,200 (Tax Included)


Neckties

Banshu Tie – Matinee|Collaboration with Shiki Theatre Company | ¥9,350 (Tax Included)

Banshu Tie – Soiree|Collaboration with Shiki Theatre Company | ¥9,350 (Tax Included)

Shows at the Shiki Theatre Company have been cancelled or postponed due to COVID-19. The collaboration comes to reignite the fire and excitement towards the theatre in these restrictive times. This August, the theatre is release a new and original musical which will see actors wearing clothing made using banshu-ori weave. This collection uses the same weaving technique.

Banshuori is a yarn-dyed textile made using a special production method which sees yarn dyed in advance and patterns woven by the dyed yarn. The items in the collection come in two colours: Matinee and Soiree, named after afternoon and evening theatre performances respectively. The Matinee line-up is beige and yellow while the Soiree picks are a mix of navy and black.

The one-size-fits-all skirts feature a comfy mermaid style with a fashionable silhouette perfect for going to the theatre with. They are made in such a way that they do not wrinkle when sitting down for long periods of time. The neckties too are made using banshu-ori weave for a smooth, sleek look.

Gas Mask Plant Pots Showcased as Part of TENEO's Exhibition Tour

Japanese men's brand TENEO and Shibakusa Pottery, which was founded in 1841 in Hida-Takayama, are set to begin their first exhibition tour on July 9 which aims to make traditional Japanese craftsmanship part of our modern lives as contemporary art.

FULL HAND MADE with HAMAMOTO 

TENEO is rooted in the concept of combining and evolving the differing cultures and backgrounds of Japan and France. Shibakusa Pottery has been producing pottery in Gifu's city of Takayama since the Edo Period and operates on the motto of "Handing down tradition is on the decline; tradition is the continuation of innovation." Both TENO and SHibakusa have come together to launch a project that aims to develop and advance traditional craftsmanship, and so they are opening a series of exhibition pop-up shops beginning at DiEGO Omotesando in Tokyo on July 9 before heading to Discover Japan Lab. in Shibuya PARCO, g GIFT AND LIFESTYLE in Roppoingi Hills, and elsewhere.


Pre-orders for the products to be showcased at the pop-up shop are now available to pre-order online in Japan at TENEO and will be shipped in October. Exhibits include works by the young bonsai master Yusuke Hamamoto, flower arrangements Ayayoshi Ozono who maintains long-time traditional Japanese styles and techniques, and more.


The project will  collaborate with the international tattoo artist Hiro in October as well as many other traditional artists and craftsmen from inside and outside Japan. The pop-up shop also sees the release of the 'GAS MASK POT/VASE.' The purpose of these works is to show people new forms and ways of expressing tradition.

Information

TENEO POP UP  

Location: DiEGO Omotesando
Running: July 9, 2021 – July 24, 2021

Address: Oriental Harajuku 205, 4-17-8 Jingumae, Shibuya, Tokyo

Opening Hours: 13:00-18:00 (Wednesday to Saturday only)
Official Website:  https://www.di-ego.net

Location: Discover Japan Lab.
Running: July 30, 2021 – August 5, 2021

Address: 15-1 Udagawacho, Shibuya, Tokyo

Opening Hours 11:00-20:00
Official Website: https://shibuya.parco.jp/shop/detail/?cd=025804

Location: g GIFT AND LIFESTYLE
Running: August 6, 2021 – End of August 2021

Address: Roppongi Hills HILLSIDE B1F, 6-10-2 Roppongi, Minato-ku, Tokyo
Opening Hours: 11:00-21:00
Official Website: https://g-roppongi.jp



Project Details: https://prtimes.jp/main/html/rd/p/000000003.000068928.html

TENEO Official Website: https://teneo.work

This Kamen Rider Kokeshi Doll Collection is Crafted With Traditional Japanese Techniques

Hikidashi released its third collection of Kamen Rider design kokeshi dolls on Tuesday as part of Usaburo Kokeshi's character doll line-up.




Kamen Rider Kokeshi: Kamen Rider 2 by Usaburo Kokeshi

Kamen Rider Kokeshi: Shocker by Usaburo Kokeshi

Kamen Rider Kokeshi: Black by Usaburo Kokeshi

Showa Kamen Rider Kokeshi

Usaburo Kokeshi is a kokeshi doll maker that first opened in 1950. Its workshop is based in Shinto, a village in Gunma Prefecture. This third collection in its Kamen Rider Kokeshi series includes wooden palm-sized versions of Kamen Rider 2, Shocker, and Black, all of which are handmade individually with love and care.

The dolls feature all the little details of the characters carved naturally from the wood from the masks and belts to each of their outfits. You can feel the attention to detail poured in from the craftsmen imbued into every part of the dolls.

Information

Showa Kamen Rider x Usaburo Kokeshi
Pre-Orders: June 29, 2021

These Bangles Are Made From Edo Kiriko Cut Glass Bottles

GLASS-LAB released their new GLASS-LAB NEW PRODUCT "WA" collection of bangles made from Edo Kiriko cut glass bottles on their official website on July 1.

GLASS-LAB NEW PRODUCT "WA" Sustainable Clear | ¥18,370 (Tax Included)


GLASS-LAB NEW PRODUCT "WA" Sustainable Black | ¥18,370 (Tax Included)


GLASS-LAB NEW PRODUCT "WA" Sustainable White | ¥18,370 (Tax Included)


GLASS-LAB NEW PRODUCT "WA" Sustainable Green | ¥18,370 (Tax Included)


GLASS-LAB was opened by the Shiina family in 1950 in Koto, a city known for the production of Edo Kiriko, a traditional type of Japanese glassware. The owner eventually passed the factory onto his sons. It is now run by Takayuki Shiina who is highly skilled at sandblasting, so much so he can cut glass to a fine 0.09mm.

This new collection was made in collaboration with designer Yukio Fujita of 'design shop YU.'

Shu Uemura Releases Sustainable 'Mindfully Crafted in Japan' Collection

Japanese cosmetic brand Shu Uemura is set to release its new origami-inspired 'mindfully crafted in japan' collection on June 18, but presales opened on their online shop last Tuesday. The collection is a display of Japanese tradition and craftsmanship with sustainability at the core of its concept.

ultime8 ∞ sublime beauty cleansing oil (Limited Edition Design) | ¥12,650 (Tax Included)

hard formula hard 9 (seal brown 02) (Limited Edition Design) | ¥2,860 (Tax Included)

petal 55 foundation brush (Limited Edition Design) | ¥6,600 (Tax Included)

The collection focuses on three aspects of mindfulness with Japan as its focus: mindful of Japanese nature with locally and sustainably resourced ingredients, mindful of Japanese resources by taking only what is needed, and mindful of Japanese traditional craftsmanship by preserving traditions from the past.


Shu Uemura's Cleansing Oil is one of the brand's most notable sustainable products, preserving everything important about Japanese culture from its history to its natural environment. Using traditional methods passed down the ages, the product is made from plant-derived ingredients sourced sustainably, and the packaging is made from 100% recyclable plastic. The Cleansing Oil bottles were also added to Shu Uemura's new recycling program which began on May 5 which enables bottles to be reused.

Don't miss out on this special new collection by Shu Uemura.


Information

mindfully crafted in japan collection

Release Date: June 18, 2021

Available: shu tokyo makeup box

Address: B-SIDE 5-11-2 Jingumae, Shibuya, Tokyo, 150-0001

Pre-Sale: Online from June 1, 2021

Official Online Shop: https://www.shuuemura.jp

My Hero Academia Kokeshi Dolls Include Deku, Bakugo, Uraraka, and Todoroki

A cute collection of kokeshi dolls inspired by the characters from the anime series My Hero Academia has been released in Japan.

My Hero Academia is an ongoing manga series by Kōhei Horikoshi's serialised in Weekly Shonen Jump. It's set in a world where 80% of people have special powers known as "Quirks." In the story, people with Quirks aspire to become heroes to protect people and the society they live in. The fifth season of the series' anime adaptation began airing in February, and a new anime film, My Hero Academia The Movie: World Heroes' Mission, is slated for release this year.

Kokeshi Dolls | ¥4,400 Each (Tax Included)

The collection of 8cm-tall cute dolls feature designs of Deku, Bakugo, Uraraka, and Todoroki, all of whom are wearing their iconic Hero suits.




Tomura Shigaraki's Hand | ¥3,300 (Tax Included)

The collection also includes a Shigaraki ware cup inspired by Tomura Shigaraki, a Villain in the series.

Todoroki's Buckwheat Noodle Cup & Chopstick Set | ¥4,400 (Tax Included)

It even includes a set based on Todoroki's buckwheat noodle cup and chopsticks. Now you can enjoy your noodles like him!

Orders for this collection are open in Japan until June 23. You can get them at Animate stores, Animate's online shop, and via Movic.

©︎堀越耕平/集英社・僕のヒーローアカデミア製作委員会

※画像は試作品を撮影したものです。実際の商品とは異なる場合があります。
※商品の発売、仕様につきましては、諸般の事情により変更・延期・中止になる場合が御座います。

These Disney Ceramic Teacups and Plates Are Traditional Kiyomizu Wares From Kyoto

Asahido is now selling a collection of Disney-inspired ceramics made using a traditional Japanese pottery technique known as Kiyomizu which originated in Kyoto.

Winnie the Pooh Hundred Acre Wood Teacup

This collection of teacups features hand drawn designs of Winnie the Pooh and his friends relaxing in their home of the Hundred Acre Wood. They are dyed indigo using a traditional dyeing technique known as gosu which makes the colour run deep into the design. There are cups to pick from, one big and one small and both with different designs. More details here (in Japanese).

Mickey & Minnie Traditional Dyed Pattern Mugs

These smiley teacups are made using the same dyeing technique and feature Mickey and Minnie made from collages of traditional Japanese patterns that have long been used in Kyoto.

Disney Princess Plates

Seven Disney Princesses have been feauted in this hand-painted Kiyomizu ware plate collection, all of which are lined with gorgeous colours including gold. They make for beautiful decorations for any Disney fan's room.

Mickey & Minnie Kiyomizu Dolls

"Rakuyaki" is the name of the hand-mouldered pottery technique used to crafts these Mickey and Minnie Mouse dolls, one which has been used since the Taisho Period. Compared to the other ceramics on this list, these dolls are baked at a lower temperature, giving the colours a softer look. Red and black are classic colour combinations used in this technique, so Mickey and Minnie were the perfect candidates. Only 100 of each will be sold.

Sonny Angel Doll Series Releases Japanese Good Luck Collection

The new Sonny Angel Japanese Good Luck Series was released on May 27, the same month when the popular doll series reached its 17th anniversary milestone. The series sees Sonny Angel wearing a range of traditional Japanese lucky charms to deliver healing and happiness to people.

 

The Line-Up

 

A Lucky Cat with a cute bell on his neck. His raised left hand/paw will bring you good luck.

A hat depicting Mount Fuji, a symbol of Japan. Pine, bamboo and plum leaves are illustrated on the folding fan.

Daruma are brightly coloured hollow dolls decorating houses in Japan so that our wishes will come true.

The Raccoon Dog has a long history as a strange, even supernatural animal and is known to be a shape shifter.

 

A Guardian Dog is thought to ward off evil spirits. This one is decorated in a houndstooth pattern, also known to be a sign of good luck.

 

Ebisuten is the god of "prosperous business". The sea bream in his hand, a fish often served on New Year's Day and at weddings, is a symbol of "congratulations".

 

The packaging

Gift bag

The packaging features a mikuhiki design. A mizuhiki is a decorative cord made from twisted paper. If you purchase four or more dolls as part of this series on Sonny Angel's online store, you'll also receive a free gift bag.

Mineko Orisaku Exhibition Combines Gold Leaf With Photography

FUJIFILM SQUARE in Minato, Tokyo, has announced the HAKU graphy Hommage to Hokusai exhibition by Mineko Orisaku which will run from July 21 to August 19 this year.

Hommage to Hokusai ©Mineko Orisaku

Following sunset (Tanuki-ko Lake) ©Mineko Orisaku

Pine and Mt.Fuji (Kawaguchi-ko Lake) ©Mineko Orisaku

Since announcing her "HAKU graphy" project in 2017, Mineko Orisaku has been experimenting with combining gold leaf and photography. This is different from the usual method of printing photos onto printing paper or washi paper, instead using FUJIFILM's Acuity UV inkjet printer to print delicate gold leaf. This technology allows a wider use of printing materials and colours.

Mineko Orisaku's exhibition is an homage to Hokusai, one of Japan's most celebrated ukiyo-e painters and artists. She has used FUJIFILM's large-format GFX digital camera for her works on Hokusai's Thirty-six Views of Mount Fuji to create something unique to her vision. Her work can be enjoyed alongside another Hokusai exhibition taking place at FUJIFILM Photo Salon Tokyo's Space 1 and 2.

Information

HAKU graphy Hommage to Hokusai
Running: July 21, 2021 – August 19, 2021

Times: 10:00-19:00 (Until 16:00 on August 19)

Entry: Free

Venue: FUJIFILM Photo Salon Tokyo Space 3 inside FUJIFILM Square
Address: Tokyo Midtown West, 9-7-3 Akasaka, Minato-ku, Tokyo, 107-0052
TEL: 03-6271-3350 

Official Website: https://fujifilmsquare.jp/