With just a small bit of ingenuity, turn everyday food into something cute using Kaori's recipe series! With a few simple ideas, an ordinary recipe magically transforms into a cute dish. Today we'll look at a recipe that uses a lot of fruit. Let us introduce to you, "Kitty's rice burger".
1: Ingredients
・rice 250g~260g
・Thinly sliced beef 60~70G (pork can also be used)
・wheat flour (this will be sprinkled over the beef), adequate amount
・sauce / soy sauce – 2tbsp, sweet cooking rice wine – 2tbsp, sake – 2tbsp, sugar – 1tbsp
(Mix all the ingredients together)
・lettuce, adequate amount
・red Vienna sausage, 2.3 pieces
・laver, 1/4 piece
・cheddar cheese slice, 1/4 piece
・A Kitty-shaped mold
2: Place the mold on a sheet of cellophane wrap and stuff rice into the mold to half way. Press the rice tightly so that the shaped rice does not crumble when the mold is removed. Make two of these.
3: Line up the thinly sliced beef and sprinkle it with wheat flour.
(The beef and the sauce will attach to each other well by sprinkling it with wheat flour)
4: Put oil in the pan and fry the beef. Mix it with the sauce.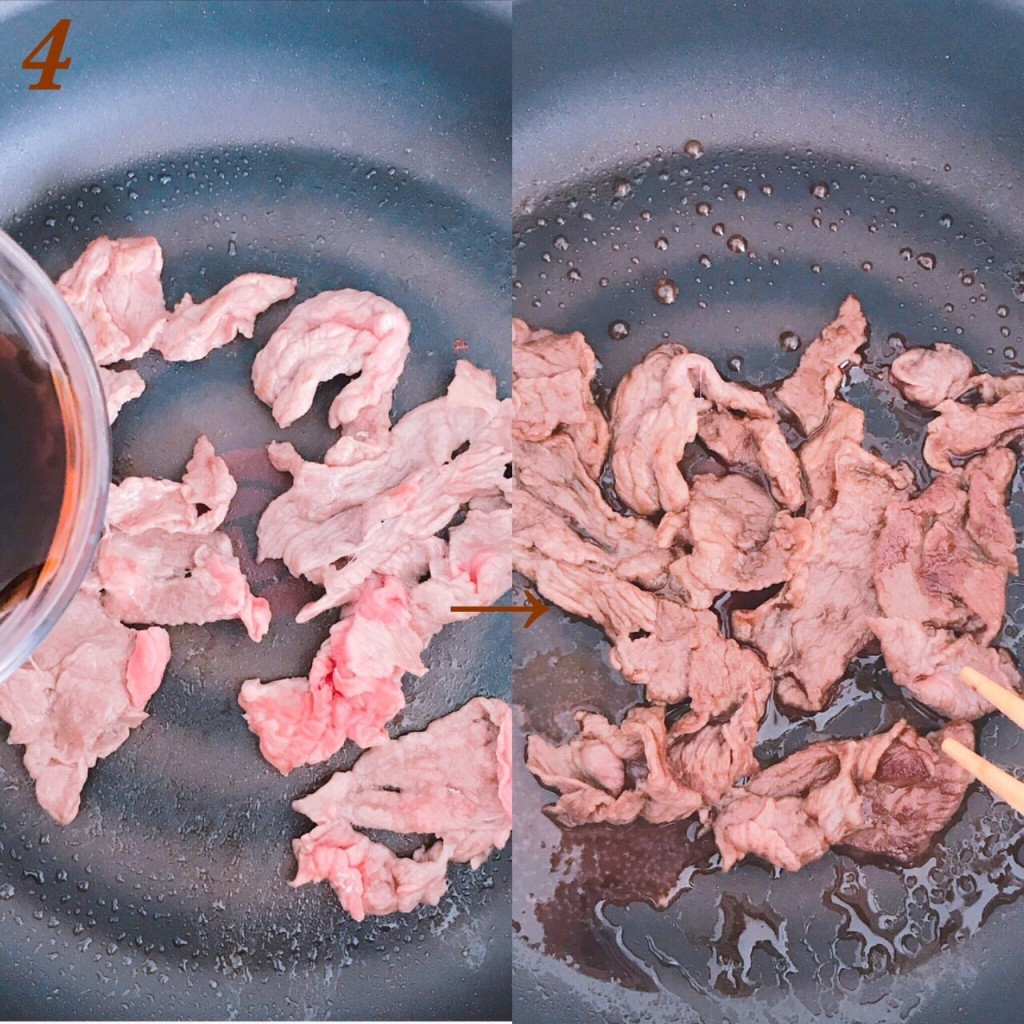 5: Put lettuce→beef mixed with the sauce→rice on top of the mold-shaped rice.
6: Remove the skin of the red Vienna sausage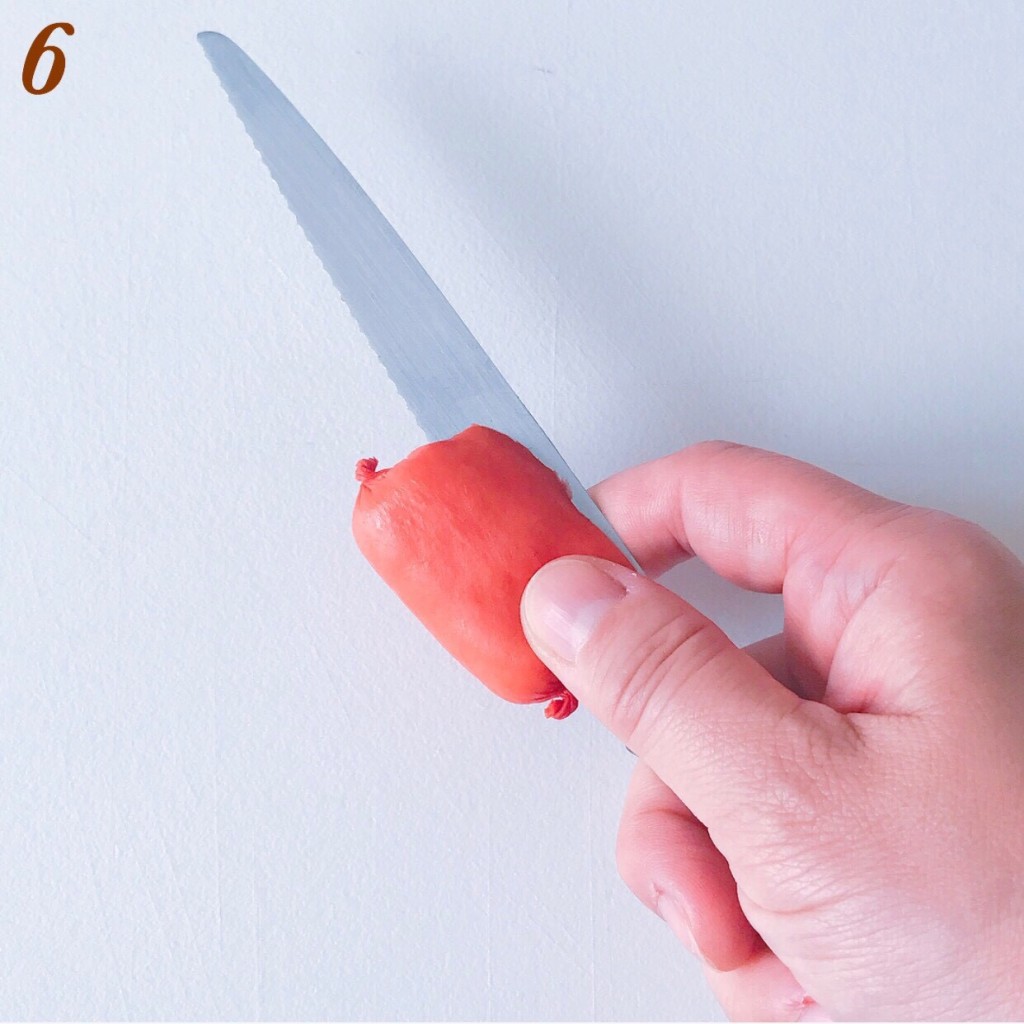 7: Cut the red Vienna sausage to make a ribbon, cut out cheddar cheese to make a nose and cut out laver to make eyes and whiskers.
8: First, place the nose (cheddar cheese)on the face and then place the eyes and whiskers on the face.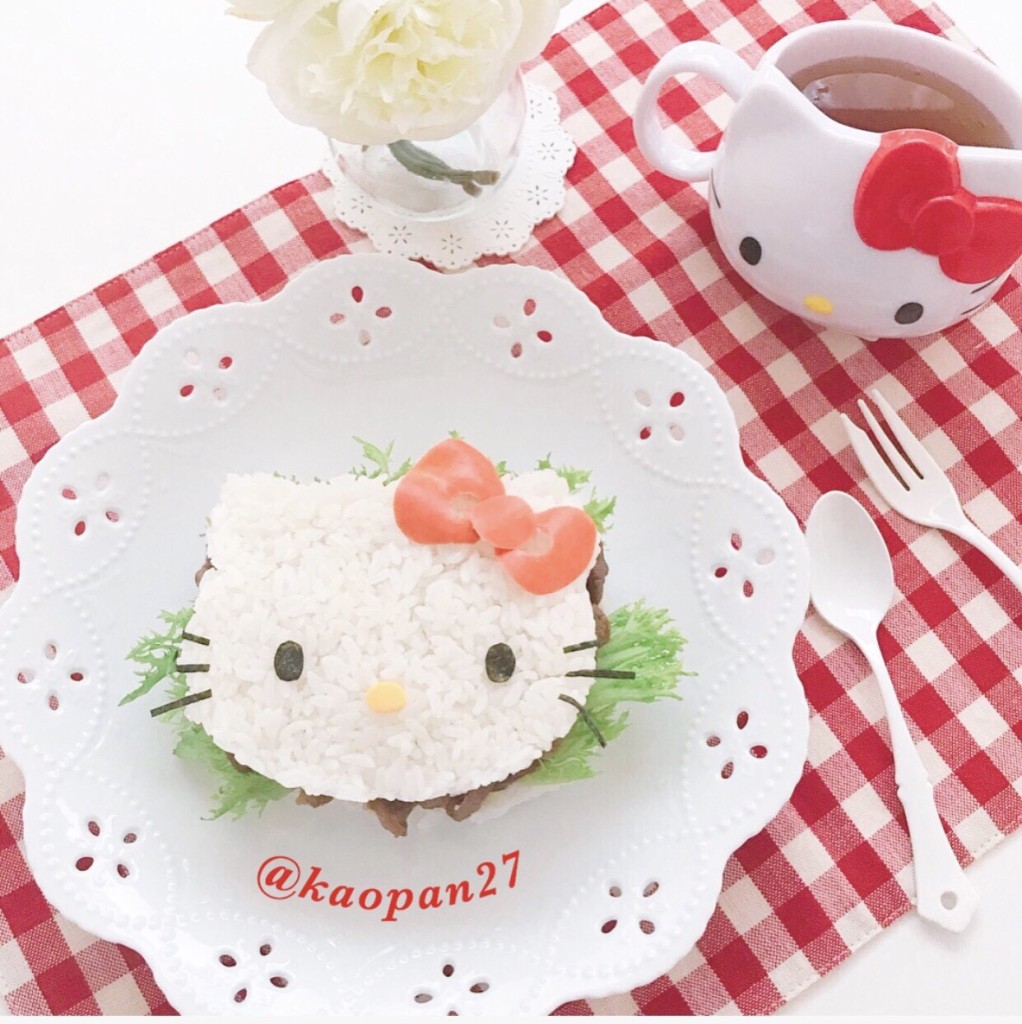 Kaori also invites you into her world of character-themed rice dishes in her recipe series! Please check out her Instagram where she has uploaded many pictures of her character dishes!
■Profile
Kaori Kubota(@kaopan27)
Kaori lives in Hokkaido and enjoys making dinners, sweet treats and character food using bread ♡
Kaori also loves to experiment with small tricks to crate easy character-themed sweets @kaopan27
Related article:Kaori's easy recipe – Learn how to make "Rilakkuma & Korilakkuma's Trifle Scoop Cake"
Related article:Kaori's easy recipe – Learn how to make "Pompompurin-chan's Sweet Potato"