Takumi Kitamura Becomes Tommy Hilfiger's First-Ever Japanese Ambassador
Singer, actor, and model Takumi Kitamura has been crowned Japan's first-ever ambassador for the Tommy Hilfiger brand. The popular talent is now being featured in promotional content for the FALL 2021 menswear collection.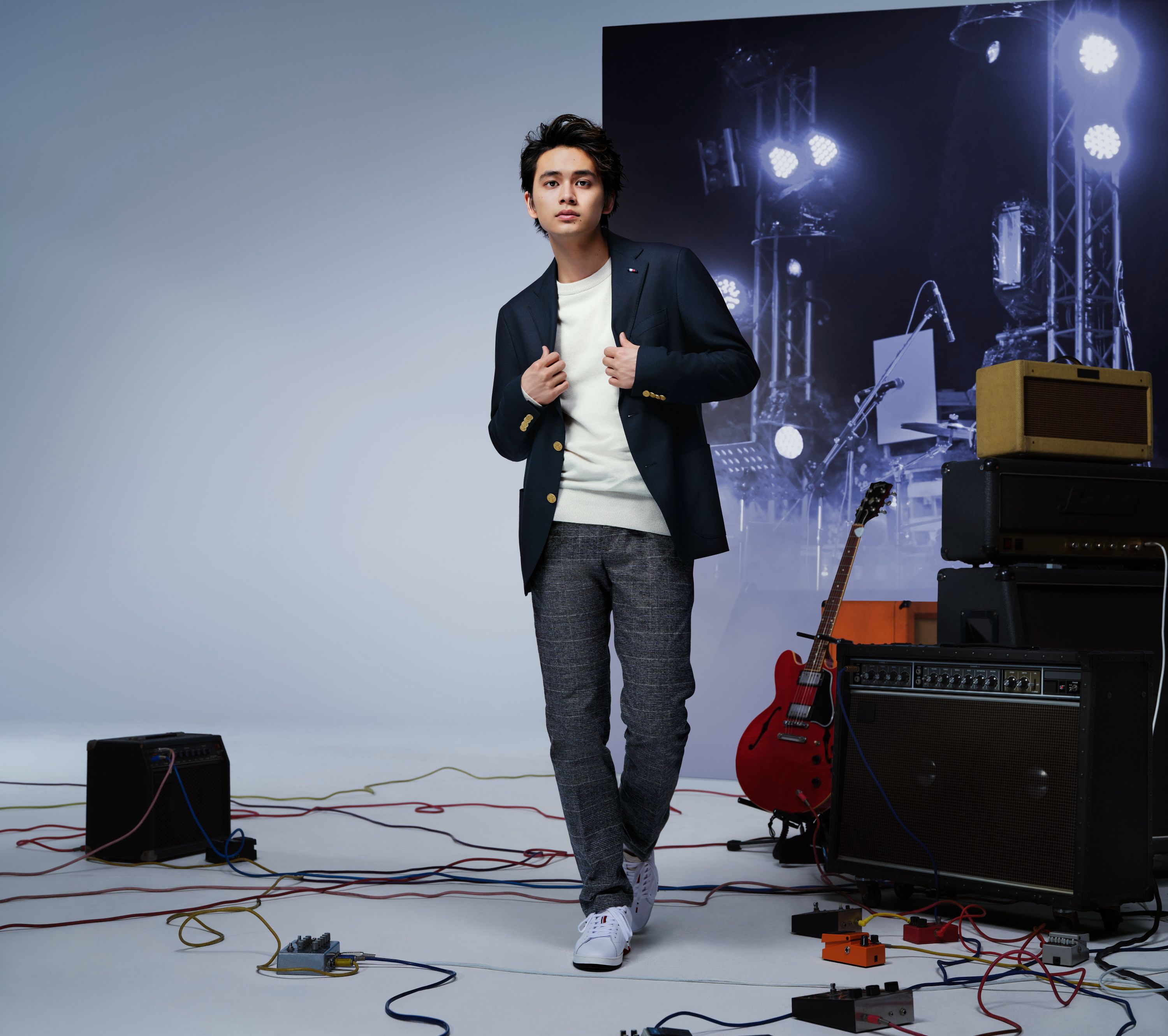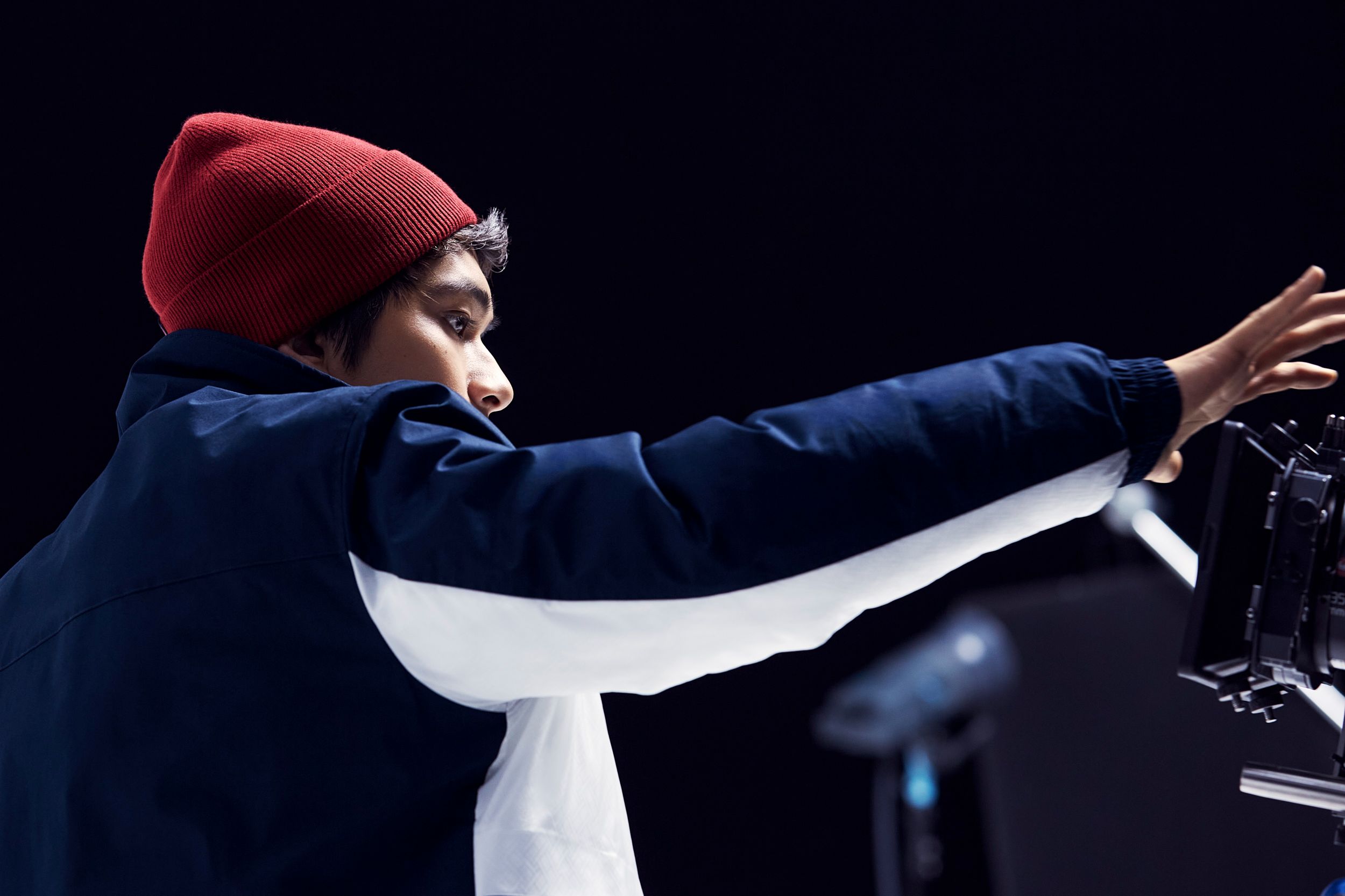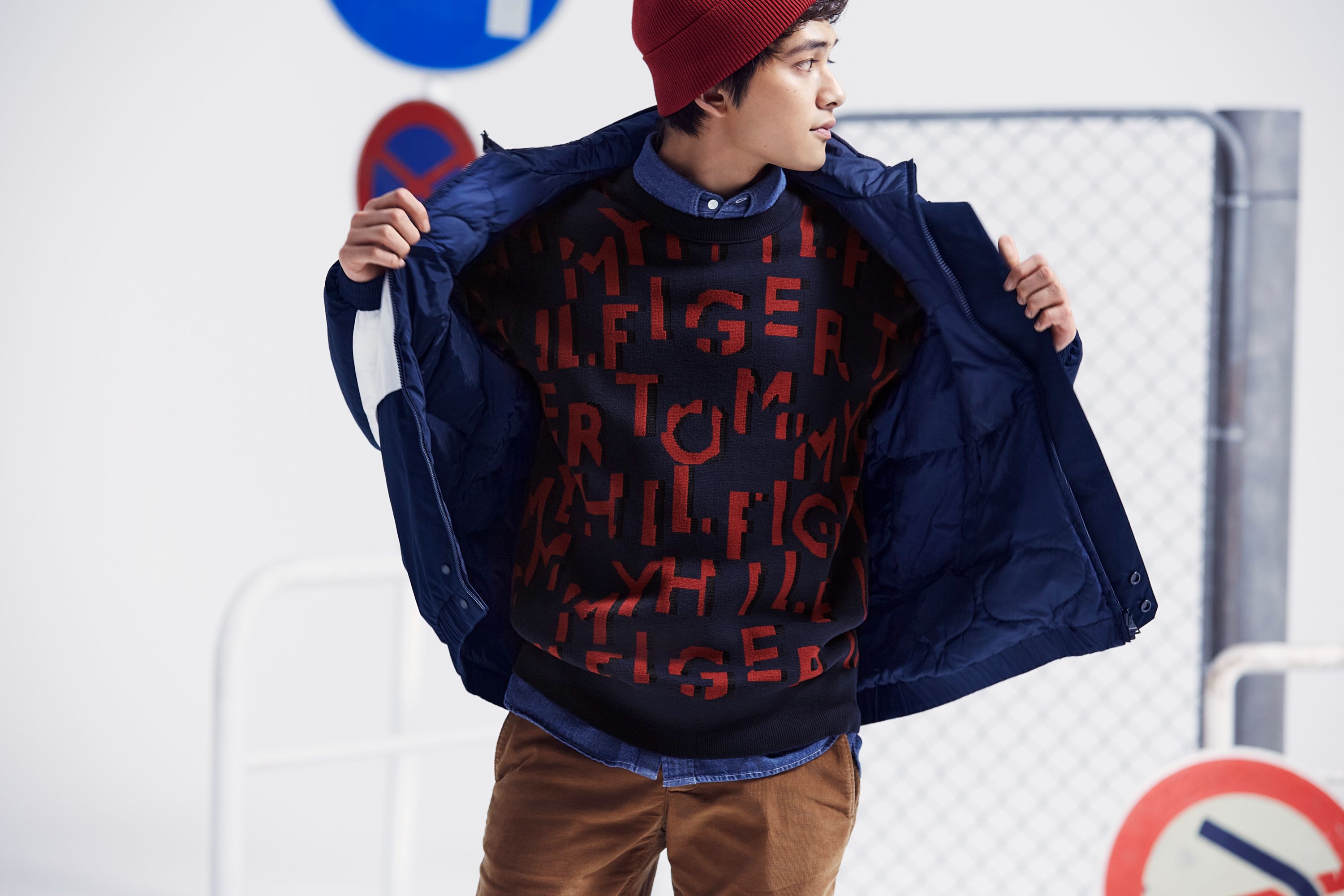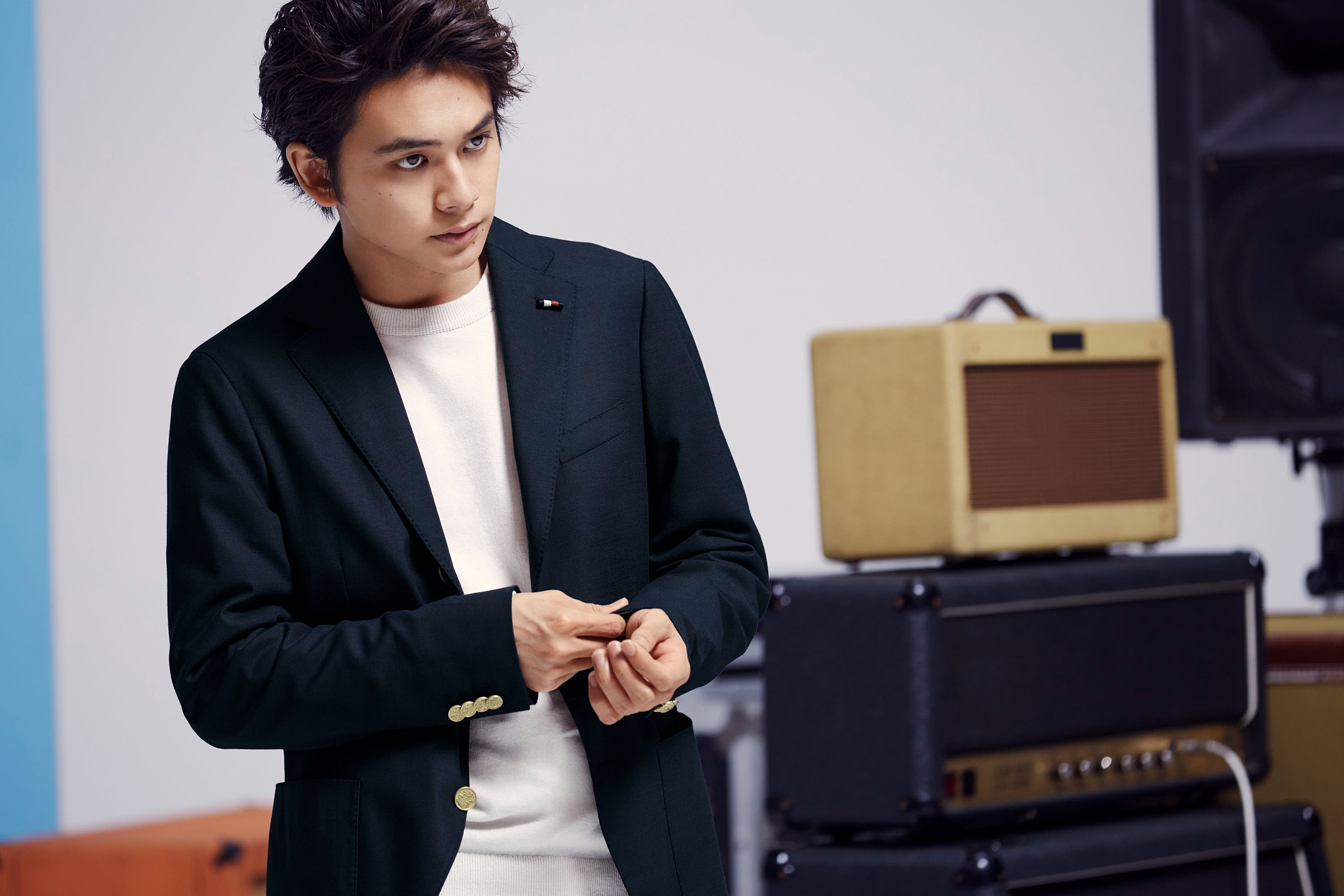 The Tommy Hilfiger brand has roots in the world of music, and this collaboration is meant to celebrate Takumi Kitamura's leadership of the popular band DISH//, and his genuine efforts to make a meaningful contribution to his community. Recently, the musician offered his music free to students who had been negatively impacted by the COVID-19 pandemic. The Tommy Hilfiger brand began a new campaign for positive social change in spring, called the 'Moving Forward Together' campaign, and Kitamura embodies the spirit of the new initiative.
Tommy Hilfiger himself commented on the new ambassador. "I'm incredibly thrilled to feature Mr. Kitamura in the FALL 2021 collection. We love Japan, and we love Japanese fans. This collaboration will allow us to pay tribute to Japan's unique culture, while also expressing Mr. Kitamura's thoughts on community in a modern way."
The FALL 2021 menswear collection blends classic American heritage with the great outdoors. The color palette combines amber yellows and bold orange shades with simple neutrals like olive, camel, and heather gray.
Takumi Kitamura is now featured in campaign visuals and commercials in shops around Japan and abroad, as well as on the online store. A special website has also been launched to commemorate this momentous collaboration. New visuals will continue to be released until the end of the season, so be sure to check regularly!
A Twitter campaign will also be held on the official Tommy Hilfiger Japan account, using the hashtag #TOMMYXTAKUMI. By following the account (@TommyHilfigerJP) and retweeting the relevant tweet, five lucky people will win one of the looks modeled by Mr. Kitamura.
Comment from Takumi Kitamura
"I'm Takumi Kitamura, and I'm honored to announce that I have been chosen as a brand ambassador for the historic Tommy Hilfiger brand. While shooting the visuals for the FALL 2021 collection, there were a number of combinations that surprised me! Hopefully, I can convey plenty of Tommy Hilfiger's character through this collaboration. Thank you so much for this opportunity."
Be sure to check out Takumi Kitamura rocking these new autumn looks!
RELATED ENTRIES
Harajuku Girls Magazine Zipper to Return to Quarterly Release Schedule After 5 Years

Popular Harajuku-based fashion magazine Zipper, which ceased publication in 2017, will return in March 2022! The rebirth of the magazine is being spearheaded as a joint venture between DONUTS Inc. and ASOBISYSTEM.

Zipper was first published in 1993 as a way to say "NO!" to traditional style. It continued to inspire creative minds for 24 years until it ceased publication in 2017, and many Harajuku-based celebrities and influencers cite the magazine as a major source of inspiration over the years. Now, this beacon of individuality and fashion is making a triumphant comeback right when the world needs it most.


In addition to the magazine, Zipper will also be available on YouTube, TikTok, Instagram, and Twitter, opening up the brand to fans of Japanese fashion around the world. More details will be announced in the future.


Information

Zipper

Resuming Publication in March 2022

JEANASIS Announces Second Edition of Popular Pikachu Collection

Fashion brand JEANASIS is celebrating its 20th anniversary this year, and the company has begun a number of exciting new projects under the theme of 'togetherness.' The SYNERGY PROJECT was recently launched as a way to collaborate with popular companies, services, and cultural ventures around Japan. The popular Pikachu collection has made a comeback after becoming hugely popular the first time around and is currently available at the official web store and participating shops around Japan. 

The new collection was based around the concept of wearing what you like and shedding everything 'normal.' Each piece is made from material perfect for fall and winter, with Pikachu making both bold and secretive appearances on the garment's lining. The poncho features Pikachu's signature lightning bolts, while the bead bag will let the world know that you're a master trainer. A total of 14 items appear in the new collection. 

Pokemon fans will find something to love here, so don't miss out!

GU x UNDERCOVER Collab for Second Time, First Kidswear Launched

Affordable clothing retailer GU is teaming up with top Japanese fashion brand UNDERCOVER for the pair's second collaboration. The collection will be available at GU stores nationwide and online starting October 29, 2021. 

First Kidswear Product Lineup

Started by Jun Takahashi in 1990, UNDERCOVER blends various aspects of art, music, and subculture into its constantly evolving collections. 

Following the popular Spring/Summer 2021 collection, this new collaboration mixes UNDERCOVER's unique and original worldview with GU's concept of 'freedom.' Together, they have come up with the keyword 'FREEDOM/NOISE' to describe the new pieces. 

This new Fall/Winter collection features original patterns, graphics, and characters created by Takahashi exclusively for GU. Each item was designed with the style of UNDERCOVER in mind, giving more of a streetwear feel. The full lineup includes men's and women's seasonal wear, scarves and gloves for fall and winter, and even pajamas and loungewear. This also marks the first time kidswear has been released in a collaboration between the two. 

Information

GU x UNDERCOVER

Release Date: October 29, 2021

Where to Buy: GU Stores Nationwide and Online

(*Products may vary depending on the store.) 

New 237 Color from New Balance, DISH// Appear in New Visual

A new color has been added to the New Balance 237 collection, a modern sneaker which debuted in 2021, inspired by the 1980s New Balance models 420, 1300, and Gator. The 237 was released following the release of the popular 327 in 2020. The fresh and modern design is combined with a retro twist – The upper combines a variation of materials, while the tongue is cut and the outsole is rolled. The design also features the same 70s motifs as the 327, with a large N logo and notched eyelets making a huge impact on the sneaker. The retro design is versatile and easy to style.

Plus, dance-rock band 'DISH//,' a band that continues to grow and refine their activities, have featured in a must-see new visual wearing the brand-new 237 shoes! Be sure to check it out.

Information

New Balance 237

Availability:

New Balance Official Online Store

New Balance Official Store

Available at some New Balance stockists

*Color variation may depend on the store

GU Web Commercial Features New Cast in 2021 Fall/Winter Collection

Japanese fast-fashion retailer GU is promoting the 2021 Fall/Winter Collection with a new cast and new image. In a fun and goofy web commercial recently uploaded to YouTube, the five faces of the collection are seen rocking some of the new pieces available now.

In addition to Ayami Nakajo and Sota Fukushi, three new cast members–Noritake Kinashi, Chara, and Yutaro–are joining the 2021 Fall/Winter campaign. The commercial highlights GU's stylish and warm knit cardigans, which are currently a huge trend for autumn.

Using these unique individuals, GU hopes to show that these new pieces can fit anyone of any age, gender, or size. Chara and Noritake Kinashi show that adults can still have fun with their fashion, while Yutaro claims that fashion isn't just following trends, but accentuating your individuality.

In an upcoming commercial set to air on television in October, Ayumi Nakajo, Chara, and Yutaro will be shown in more trending knitwear, while a November commercial will feature all five cast members in easy-to-wear and stylish winter pants.

Which of these new pieces would you like to add to your wardrobe?

Information

GU Web Commercial 'FashiON!'

Out Now

Pokemon Shirts to Release 35 New Designs, Total of 386 Patterns Now Available

Pokemon Shirts have become massively popular since their release in 2019. A collaboration between American custom shirt brand Original Stitch and the Pokemon franchise, these customized tops now ship worldwide, and have people showing off their favorite characters in and out of the office. Now, 35 new Pokemon patterns are available, meaning that 135 total Pokemon from the Ruby & Sapphire titles are available. This brings the total amount of patterns available to 386.

New Design Preview

The creatures from Pokemon Ruby & Sapphire are being released over four installments, each with a specific theme. The theme of this fourth release is 'Sky,' and flying Pokemon are being added to the lineup, including Rayquaza, Latias, Latios, and Deoxys.

The key visual for the new promotion was created by Shiseido's top hair and makeup artist Tadashi Harada, and was inspired by the dragon Pokemon Rayquaza.

Which Pokemon are looking forward to seeing on a fresh new shirt?

Fashion Brand FURFUR Announces First Original Characters, Plushies on Sale

Japanese ladies brand FURFUR has invented its own original characters! The two will be released as plushies on September 8, with preorder sales now open at the FURFUR online store and USAGI ONLINE.

Sousskiss♡: ¥5,940 (Tax Included)

Night☆Tia: ¥5,940 (Tax Included)

Sousskiss♡ is a cute but mysterious girl with an appearance much like a white cat, while Night☆Tia is a mischievous boy who's able to charm people with his funny smile. The official FURFUR online store and USAGI ONLINE will also feature an original set of illustrations highlighting the two's story, including why they're always together. Look forward to it!

Hankyu Men's Chooses Comedian Eiko Kano as Face of New Collection

Comedian and singer Eiko Kano has been chosen as the new icon for Hankyu Men's 2021 collection. The new concept, "WELCOME TO THE NEW WORLD ~RESPECT FOR THE NORTH~," is heavily inspired by life in the north, and the collection will feature a variety of useful products and services from fashion to lifestyle.

PERFECT LOVE~HANKYUMEN'S VER~




With a humor that transcends age, Eiko Kano has been appointed as the new icon for Hankyu Men's 2021 collection, in the hopes that he can raise people's spirits during the COVID-19 pandemic. In addition to the visuals, an original music video has also been released to convey the northern theme.

Kano originally debuted as the lyricist and composer for band 50TA as a prank segment on popular TV Asahi variety show London Hearts. His first album hit #9 on the Oricon charts, with the most popular track being PERFECT LOVE. His new arrangement of the song, PERFECT LOVE HANKYU MEN'S 2021AW Version, was made for this new collaboration.

Shohei Otani is Brand Ambassador for BOSS 2021 Autumn/Winter Collection

In a new promotion, BOSS is previewing their upcoming 2021 Autumn/Winter Collection with a surprising new brand ambassador: Los Angeles Angels pitcher/batter Shohei Ohtani.

Clad in BOSS's uniquely elegant pieces, Ohtani shows off casual styles and new looks possible only through creative combinations. From a cool leather jacket to a sophisticated wool coat, each detail has been carefully considered for quality, to ensure that a man wearing BOSS is ready for anything.

Wearing the newest BOSS collection, Shohei Ohtani shows off two distinctive looks.

In the first look, Ohtani is rocking a new leather bomber jacket from the Autumn/Winter collection. Made from 100% sheepskin, the piece is smooth to the touch and features luxurious trim, ribbed knitting on the color and sleeves, and plenty of other small details throughout. The structured collar and dark green color make it a perfect choice for the sophisticated man.

For the second look, the baseball star is clad in a relaxed wool coat. This mature and elegant style is achievable with this coat alone, worn here with simple white pants. A versatile piece, wear it over a suit when heading to the office, or with a casual outfit on the go.

How do you feel about the new BOSS 2021 Autumn/Winter collection? Would these pieces fit your personal style?

Dance-Rock Band DISH// Models Upcoming Autumn and Winter New Balance Releases

Known for breaking a move while playing their instruments, dancing rock band DISH// are the new campaign ambassadors for popular shoe brand New Balance! A special website is now open, showing new visuals of the group wearing the autumn/winter apparel collections 'NB ATHLETICS' and 'NB ESSENTIAL.'

DISH// is composed of four extremely talented members: Takuma Kitamura (Vocals/Guitar), Masaki Yabe (Choreography/Guitar), To-i Tachibana (DJ/Keyboard), and Daichi Izumi (Drums). They released their first major single, 'I Can Hear,' in 2013. 

'NB ATHLETICS' brings authentic styles together with trendy designs, while 'NB ESSENTIAL' features a collection of designs inspired by classic sports motifs with a more preppy feel, making it easy to combine items to create a unique personal style. While their main focus is music, DISH// has been slowly expanding their activities across different mediums, from movies and dramas to stage performances and modeling. 

DISH// Member Comment: 


"New Balance's classic style isn't only about fashion, but about representing the thoughts and feelings of younger generations, so we want you to definitely check out the new releases. Even though we wore a ton of different shoes this time around, New Balance has even more products. They really do offer something for everyone!" 

Japanese Band DISH// to Promote New Album 'X' With Tokyo Exhibition

The Japanese pop rock band DISH// will celebrate the release of their new album X, which is their first in almost two years, with an exhibition at PARCO FACTORY inside Ikebukuro PARCO in Tokyo from February 13 to 28.

The exhibition will feature a variety of displays related to the new record as well as explanations of the song lyrics in voice recordings by the band members themselves. There will also be a shop set up selling exhibition merch.

X will be released on February 24, 2021.

Information

DISHX EXHIBITION//
Running: February 13, 2021 – February 28, 2021

Time: 11:00-20:00 (until 18:00 on February 28)

Location: PARCO FACTORY

Address: Ikebukuro PARCO Floor 7F, 1-28-2 Minami-Ikebukuro, Toshima-ku, Tokyo
Entry Price: ¥500

*Attendees get a free sticker chosen randomly from 4 possible designs
PARCO FACTORY Official Website: https://art.parco.jp/parcomuseum/

Kiko Mizuhara and Takumi Kitamura Model For Rouge Dior Lipstick

American-Japanese model, actress, and designer Kiko Mizuhara and Japanese actor and model Takumi Kitamura have featured in a new promotion for the internationally-iconic Rouge Dior lipstick in three different looks inspired by the streets of Paris such as Champs-Élysées and Saint-Germain-des-Prés.

Saint-Germain-des-Prés Look

Inspired by the art-led administrative quarter of Saint-Germain-des-Prés, this look fuses trends and tradition.

Kiko is donning the Rouge Dior 665 Rêvée which has a classic pink-beige accent. And to emphasise the natural gloss and beauty of her lips, she's wearing the Dior Addict Lip Glow Oil 001 Pink.


Takumi has also contoured with the Dior Addict Lip Glow Oil 001 Pink tinted lip balm which brings out his natural complexion and imbues his lips with a natural beauty.

Champs-Élysées Look

Champs-Élysées is where the best fashionistas gather, and this look serves that cool Parisienne vibe. Kiko is using the Dior Addict Lip Glow Oil 001 Pink as a base which she has layered with the iconic Rouge Dior 999.

Avenue Montaigne Look

Feminine looks overflowing with natural beauty inspired by Avenue Montaigne where Monsieur Dior opened his first boutique.

Kiko is wearing the Dior Addict Lip Maximizer 001 Pink and has added the lovely Rouge Dior 458 Paris. She's ready to hit the town.

Takumi is also donning the Dior Addict Lip Maximizer 001 Pink, Dior's number one lip care primer, to care for his lips, elicit their natural beauty, and heighten their gloss and volume.